Why I Don't Use This Popular Anti-Aging Ingredient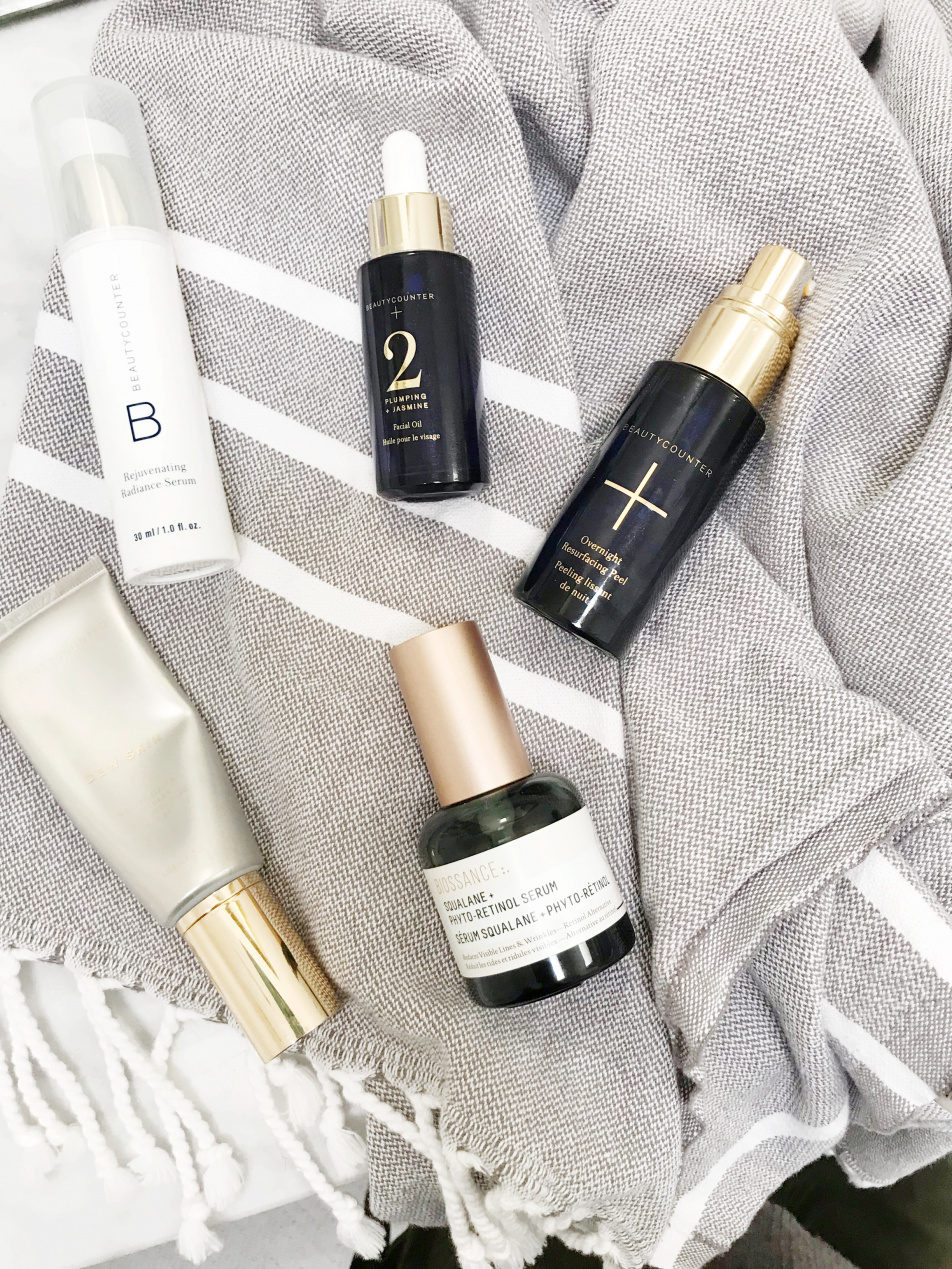 This may be a surprise since there are so many ads and products touting this, but I stopped using this popular ingredient several years ago once I did a little research.  One of the most commonly used anti-aging ingredient, RETINOL, is actually banned in the EU and Canada.
Retinyl Palmitate, or Vitamin A, increases cell turnover to restore elasticity, decrease wrinkles and dark spots and even improves the texture of damaged hair.  Sounds amazing, right?
When used topically, like in moisturizers, night creams and serums, this may damage DNA and speed up the growth of skin tumors. The EU and Canada took the approach of precaution and banned it.  The US takes the wait and see approach, however, the FDA did raise concerns for pregnant women that applying any form of Vitamin A could be potentially toxic to the baby.
The it's not unsafe, but we can't say it is safe outcome is one I'd rather not roll the dice with.
As the months creep up to my 40th birthday, I'm all about anti-aging products.  Here are a few that I use to combat maturing skin woes…..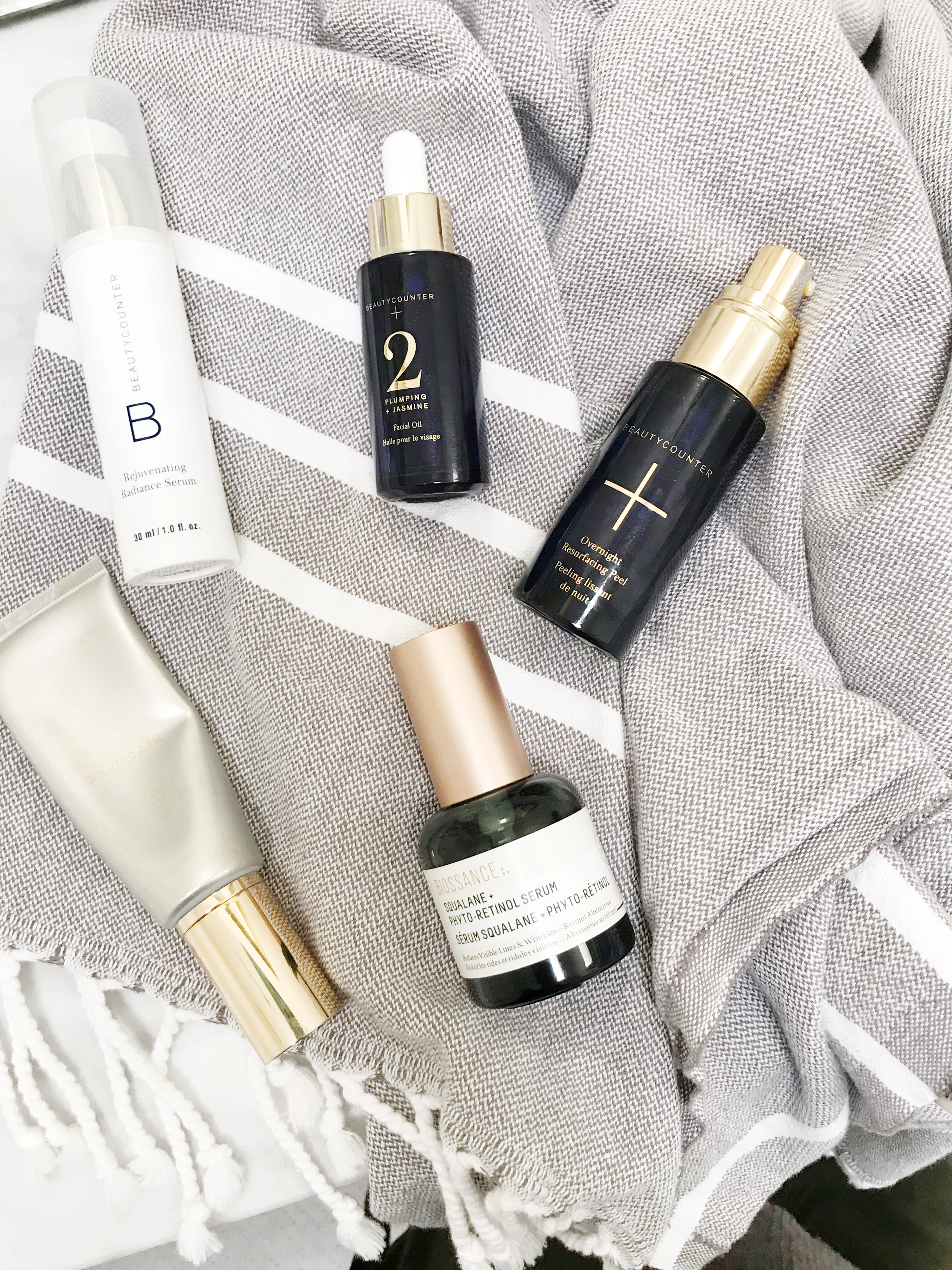 1. Facial Oils.  I go between the Brightening oil to help with dullness and the Plumping oil to minimize fine lines, depending on how my skin is feeling that day. Oils lock in moisture to your skin and extra hydration is key for a youthful appearance.  If you have oily skin, the Balancing oil helps with skin clarity.
2. Biossance Phyto-Retinol Serum.  This serum is made with Bakuchiol, a plant extract scientifically studied and proven to function the same as retinol.  I love all the science that is developing using plants as safer alternatives.
3. Overnight Resurfacing Peel.  Products that include AHA/BHA remove all dead surface skin cells.  This favorite has 15 plant based acids to improve your skin's texture.
4. Dew Skin.  I wear this every. single. day. It moisturizes, but more importantly covers my face with SPF 20. I would like to think that my freckles are all sweet characteristics of me, but many are reminders of the reckless sun exposure from my younger years. And, exciting news! You can now get the Dew Skin as part of the Flawless in Five.
For the ultimate regimen to fight the signs of aging, check out this collection.
And if you're still craving more anti-aging beauty favorites, check out this post on antioxidants.
Shop Clean Beauty Anti-aging Products: