6 Reasons Why You Need a Serum in Your Beauty Routine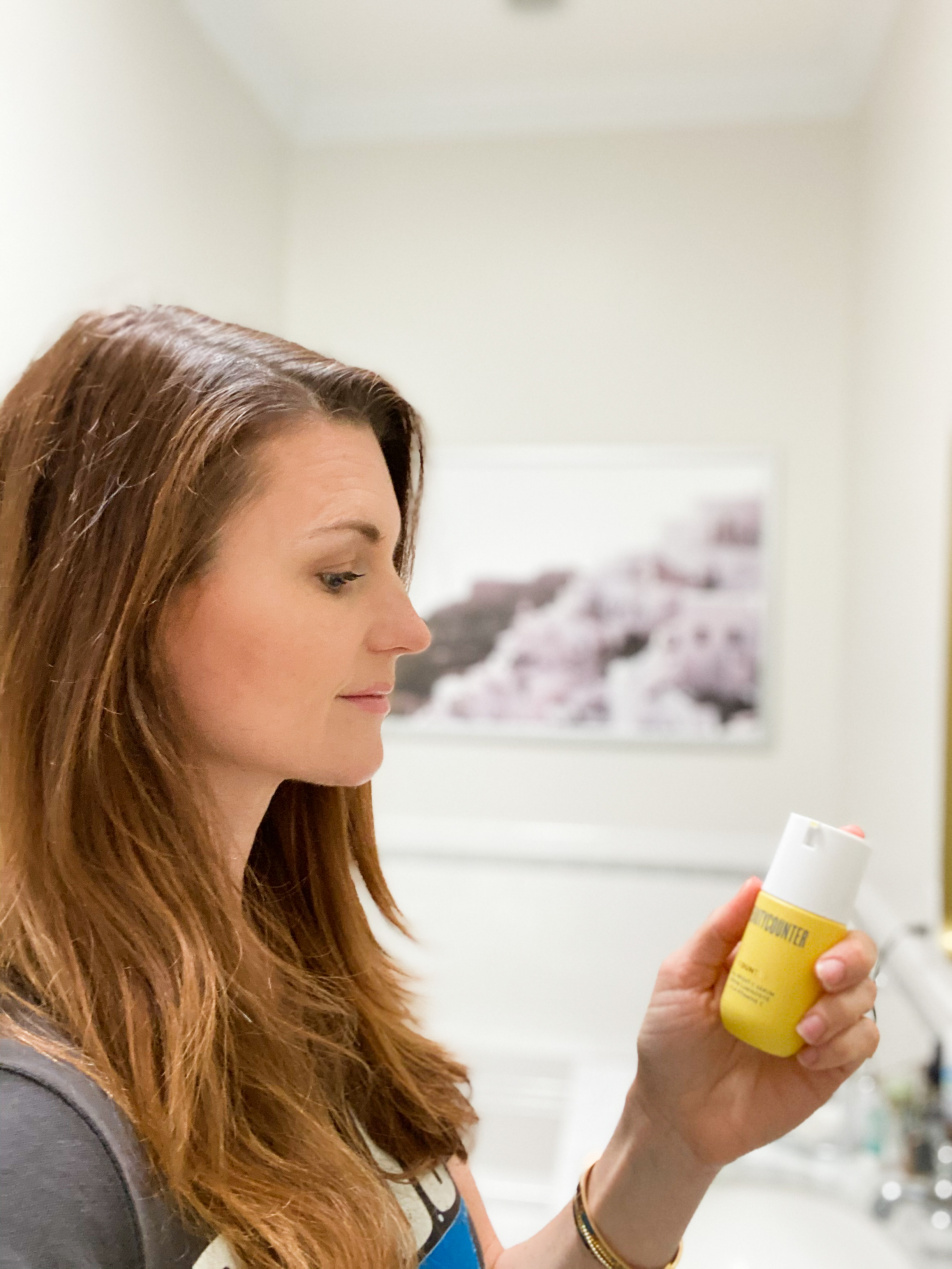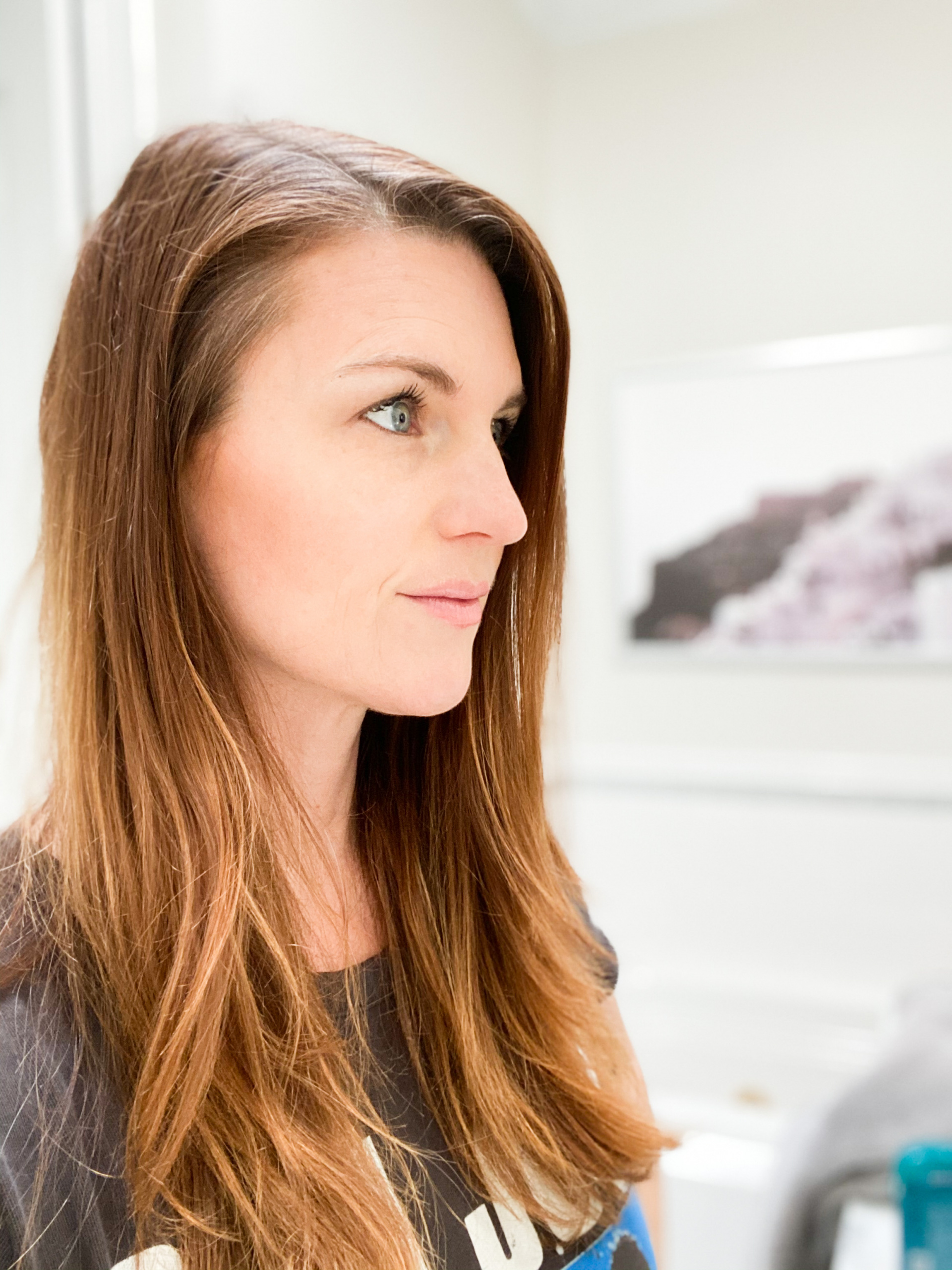 Focusing on skincare these days is a good way to take care of yourself and your skin. We all know to wash your face and that a moisturizer is a good first step, but what about serums?
I know sometimes we hear these different skincare products and all the questions come… "Do I really need one in my beauty routine? What does it do? Is it like a moisturizer? What's the difference between this and the products I'm using? If I do add it, what step in my beauty routine?
The older I get, the more I like to use skincare products for age maintenance. I'm not trying to look like a 20 year old, but having my age guessed lower than my actual is a great feeling. Plus, it's easier to start now that trying to reverse years of aging later.
I've been using serums for a few years now and always have 2-3 on hand. I've been using the Countertime Serum lately and love the results! But I do like to use different serums throughout the week for additional benefits. Before I share what I'm trying these days, let's first talk why you should be using a serum in your routine.
Why You Should Add A Serum to Your Skincare Routine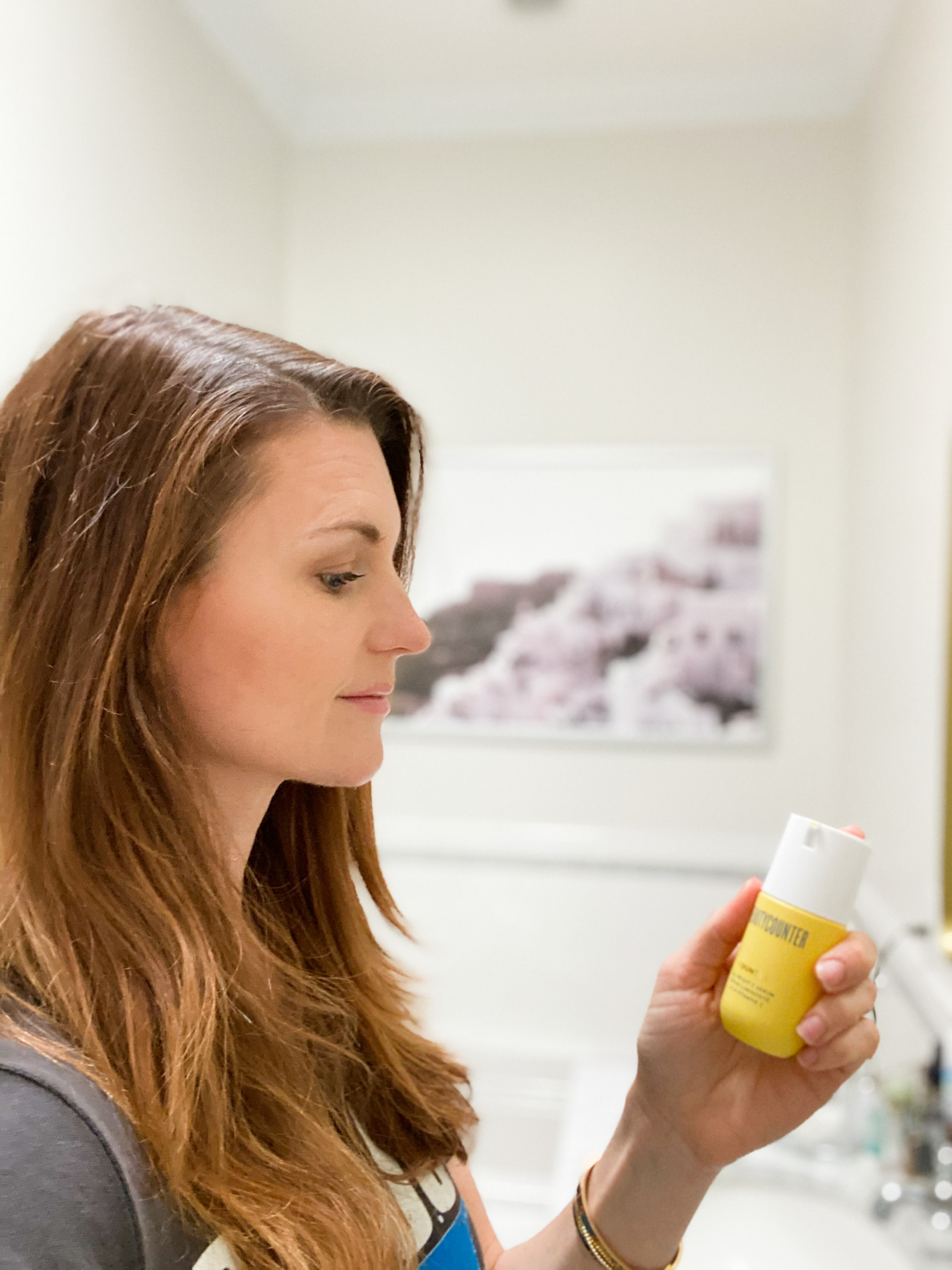 Serums give extra moisture to your skin. Yes, your moisturizer does that and even your tinted moisturizer. But those products sit on top of the skin. The molecules of a serum actually penetrate the skin to give you a deeper level of hydration.

Serums help to reduce the signs of aging.

Your skin will absorb serums quickly. Because they are designed to go deeper into the skin their formulas are thinner and don't  have a greasy feeling. 
You can get targeted benefits from serums. It's great to have different ingredients like antioxidants into your skincare routine and serums can target specific skin needs.
The more moisture you add to your skin, the fresher and younger it will appear. Goodbye dry skin, hello fresh face!
They are the best bang for your buck. While a cleanser or moisturizer usually has 5-10% active ingredients, serums can get as high as 70%. So you're paying for results.
WHAT IS THE DIFFERENCE BETWEEN SERUMS, MOISTURIZERS, AND OILS?
A lot of this has to do with science and molecule sizes, but here are a few other differences. Like I mentioned, serums can penetrate into your skin. Moisturizers and oils sit on top of your skin. There is also the feel. Serums will feel lightweight, moisturizers creamier and oils, well feel like oil.
Serums are also very potent to combat a skin need like anti-aging, brightening, or clarity. Because they are high concentrations of active ingredients, they typically are a little more expensive.
Serums and oils are really add-ons to your routine. While using these are really going to tackle your skin needs, washing your face and using a moisturizer is top priority. Lastly, check out my older post on the difference between oils and serums.
HOW SHOULD I APPLY A SERUM
First, start with clean skin. At night I use a cleanser and in the morning I just use water.

Apply a small amount to your fingers and pat onto a damp or dry face. Remember, serums are very potent so a little goes a long way!

Let the serum absorb for a minute or two then follow with your moisturizer or tinted moisturizer. If neither of those have SPF, make sure to add the SPF before your moisturizer.

You can use day and night or at the frequency you like. If you have sensitive skin, start with either AM or PM, then build to both of you like. You can also switch up the serums you use at the time of day and have one for day and one for night. 

I like to use a rose quartz facial roller on my skin right after applying my serum to really push in those benefits.
SERUM RECOMMENDATIONS
Here are a few serums to check out…
+ Countertime Tripeptide Radiance Serum : This is my anti-aging serum. It's packed with peptides-the building blocks of collagen- to help firm and reduce wrinkles and fine lines.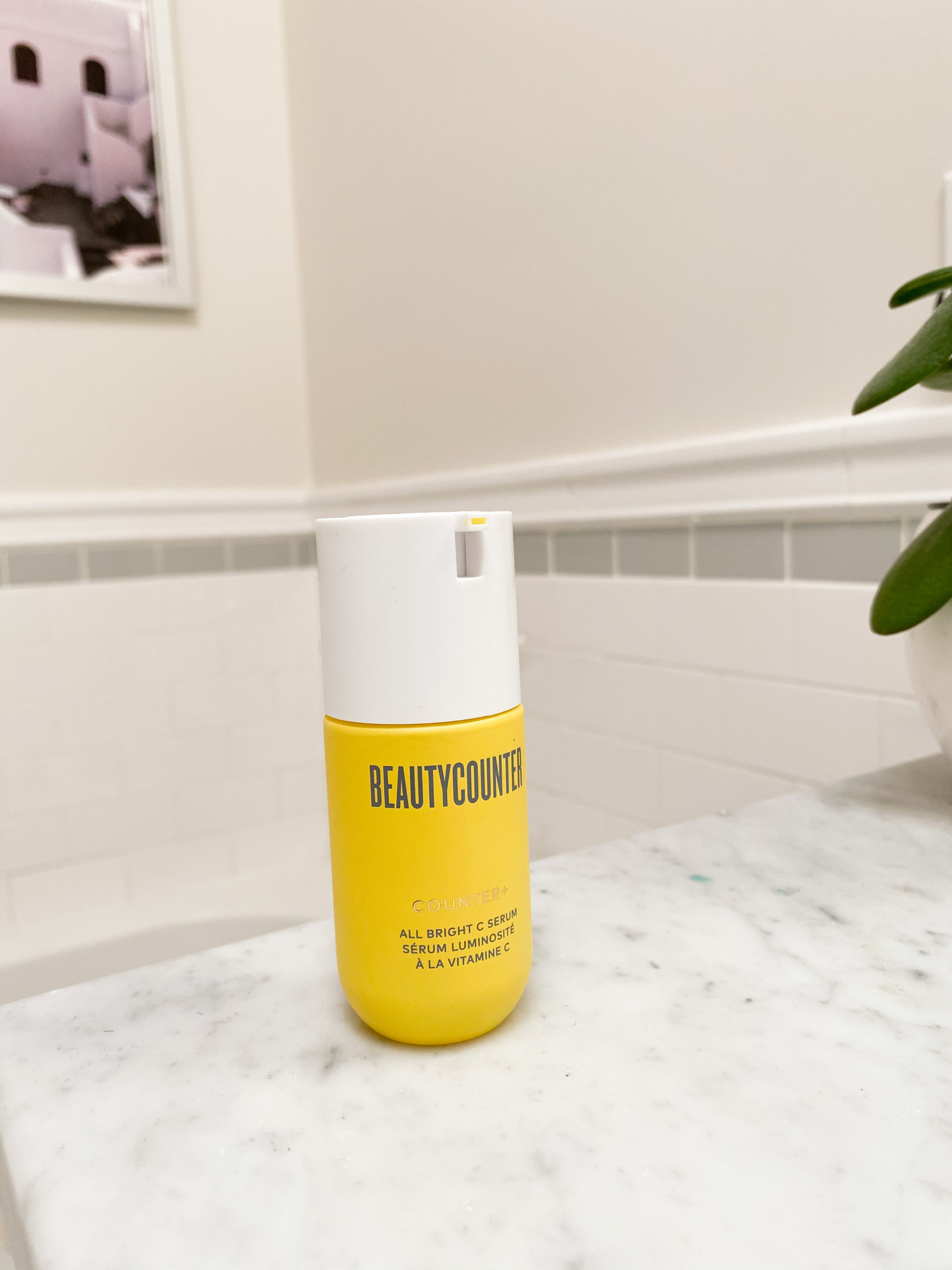 + All Bright Vitamin C Serum : I just starting using this new product!! It has a high dose of Vitamin C to brighten dull skin. Vitamin C also targets discoloration. Another benefit – it contains turmeric, an antioxidant superstar. 
+Biossance Squalene + Phyto Retinol Serum: This is a great clean serum that I included in my Sephora Must Haves Post. It contains bakuchiol a natural and safe retinol alternative.
+ Countermatch Intense Moisturizer Serum: Like the name suggests, it will really hydrate your skin. I started using this before Countertime and I hit 40.
+ Mario Badescu Peptide Renewal Serum: This is a great product and one of the first serums I ever used.
I would think about what skin needs you have. For me, it's all about anti-aging: reduce fine lines and wrinkles, plump, help with discoloration and brighten.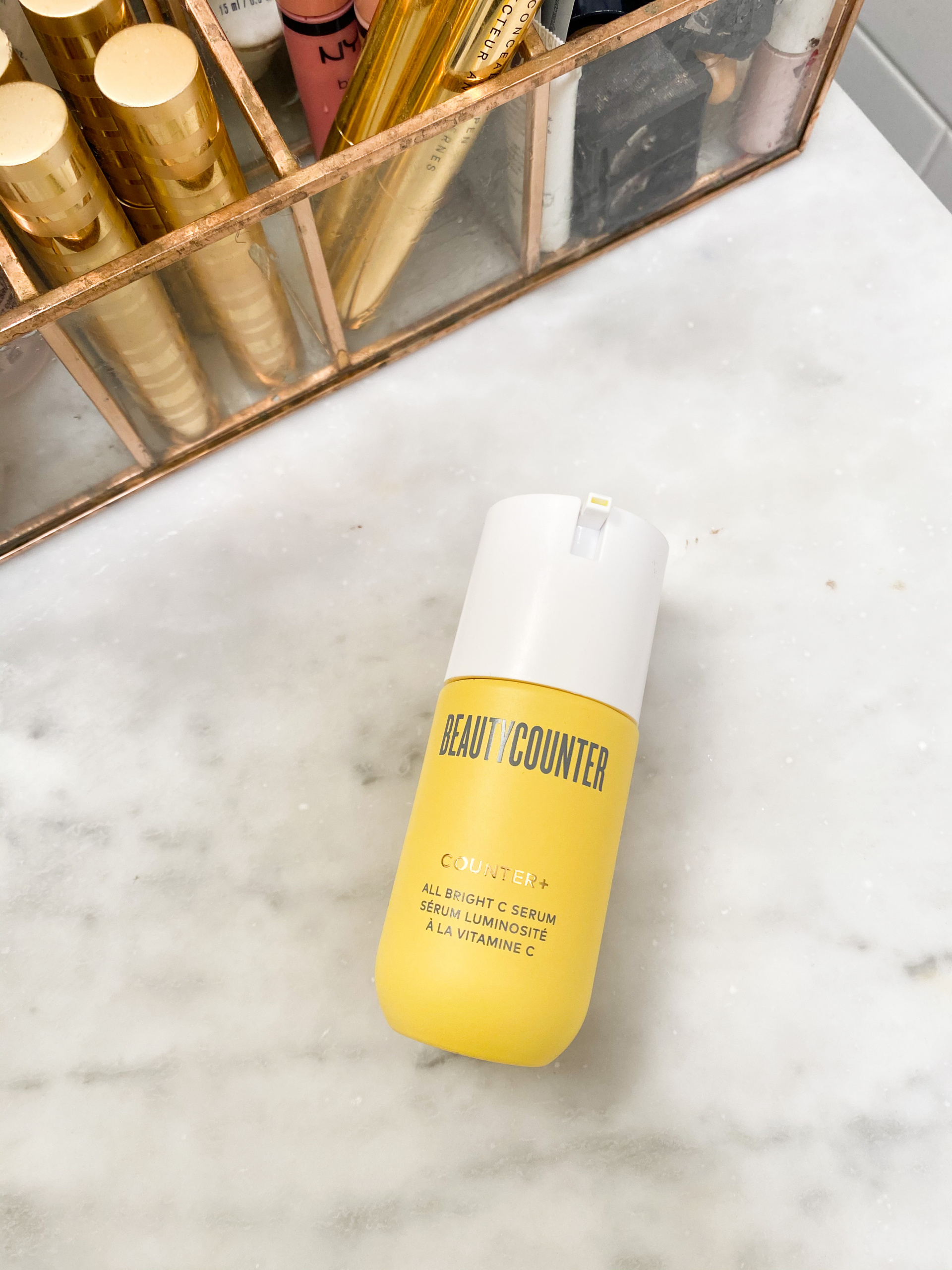 Whatever serum you add to your routine, remember to check the ingredients to ensure there aren't any bad-for-you or potentially harmful ingredients. What you put on and into your skin is important!