Mindful Movements: Arms + Legs Toner Workout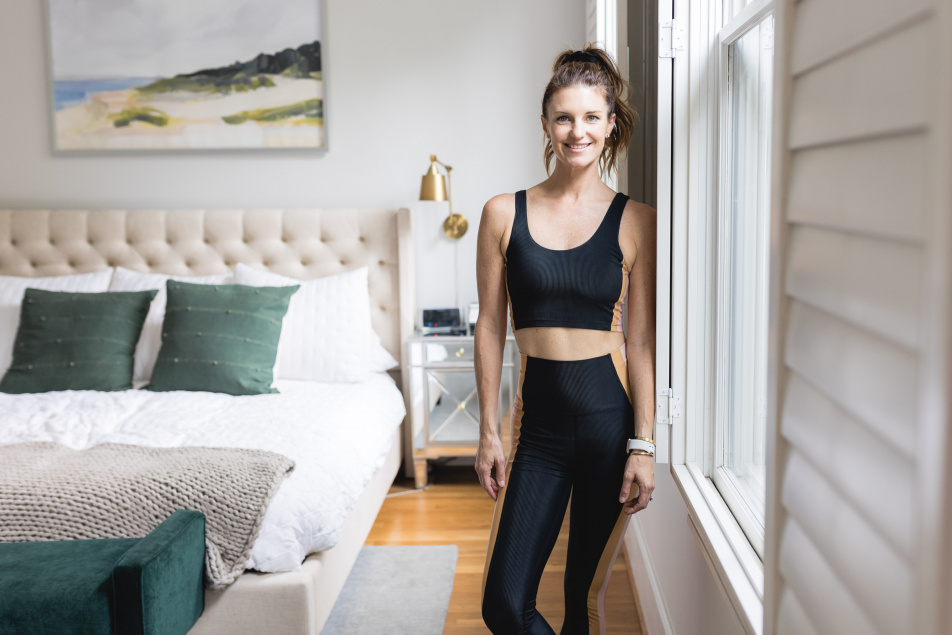 It's the new year and I'm getting excited about all what's to come in 2022.  After a a great break, where we visited family and headed up to Vermont to ski with friends, it feel invigorating to get back on track and bring you all new workouts.
One of the things you'll be hearing a lot from me this year is mindfulness.  In my classes at my local gym, in my on demand videos, and here on this blog.  It's something I truly believe and will give you a better workout.
What are Mindful Movements?
The term mindful movements sounds confusing, right?  I mean, how else could you move unless your mind is controlling it?  These days we are capable of doing so many things at once.  It's amazing how we can check so many boxes.  But sometimes, the quality of what we do is lost in all that multitasking.
So when I encourage mindful movements, this is about really concentrating on what you are doing.  For example, if we're in an exercise that's toning your arms, I'll call out that your shoulder is lifting that weight.  Here, you should call attention to the act of this body part getting stronger and moving to give you the healthy life you are looking for.
Additionally, when extending your leg.  Think of that leg getting longer while your mind focuses on it.  Point your toe for even more length.  Feel the stretch in your hop flexors as all the power shoots through your lower body.
By doing this, we remain more present.  We understand that our body is capable of so many things.  Appreciating these acts and being grateful for the body we have will bring more joy into your life, movement by movement.
Arms + Legs Toner Workout
This is fun and different workout.  Most of my classes start standing up and diving into arms.  But you gotta switch things up a bit, right?! In this arm + leg workout, we start on the floor.  So grab a mat and hit the ground.  You can always use a towel under your knees if they are sensitive.
If you're looking for more workouts,
Get my LIVE workouts and on demand library here.  
To learn more about my workouts, subscribe to my weekly newsletter
Check out my YOU TUBE CHANNEL for more workouts.
xoxo,
Kellie