Stay Motivated: Fitness Tips to Keep Going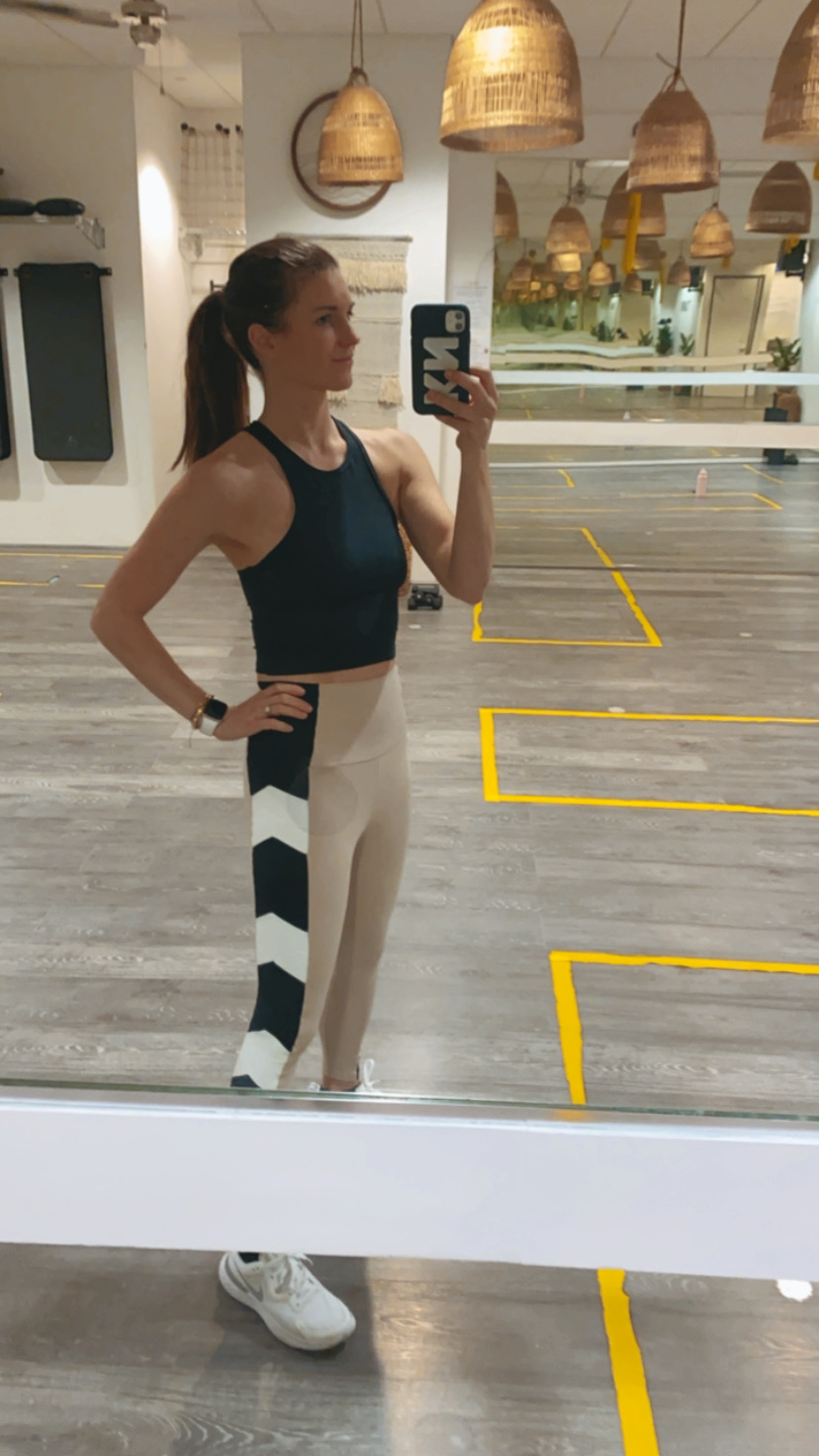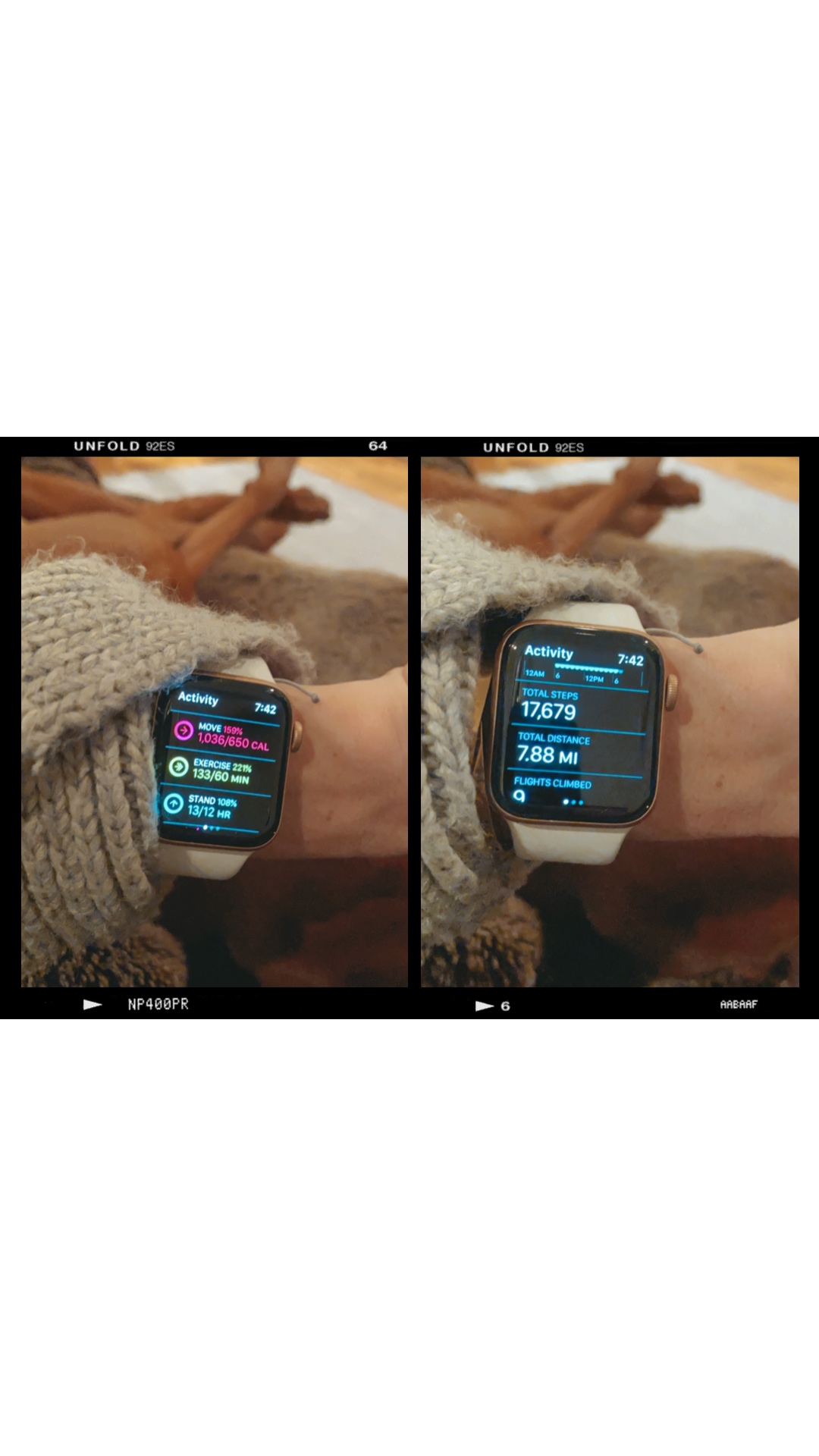 It's February 1, how are you doing?
I know for many of us January is all about dusting off those health + wellness goals and starting the year on a fitness kick. But just like life, sometimes we get stuck, take a break, lose interest or just completely abandoned our goals. Let's face it, those waters we are all navigating through have been rough lately!
While we all fall down, it's the successful ones who get back up.
So I'm here to lend you a hand to get back on that horse. I know when changing habits, we need a little extra help. Here are some things that have been helping me stay motivated…
3 Tips to Stay Motivated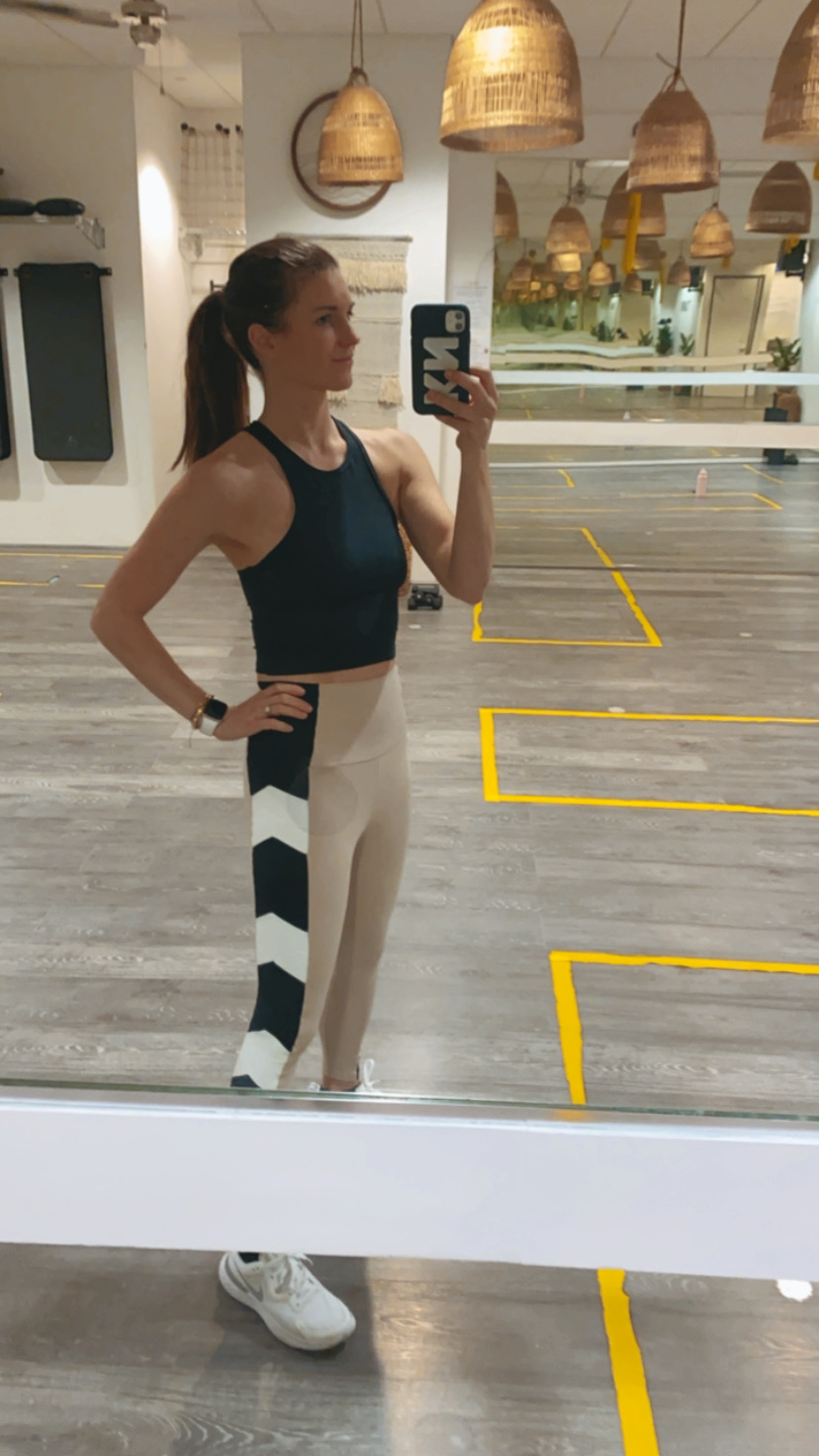 NEW YEAR, NEW GEAR
Forget the new year, new you saying. You're great, but just need some inspo! When I have a workout outfit that I love, I feel like I take it more seriously. So show up for your next workout!!! I just picked up these fabulous and eco-conscious leggings and a few tops. I can't wait to get sweaty in them!!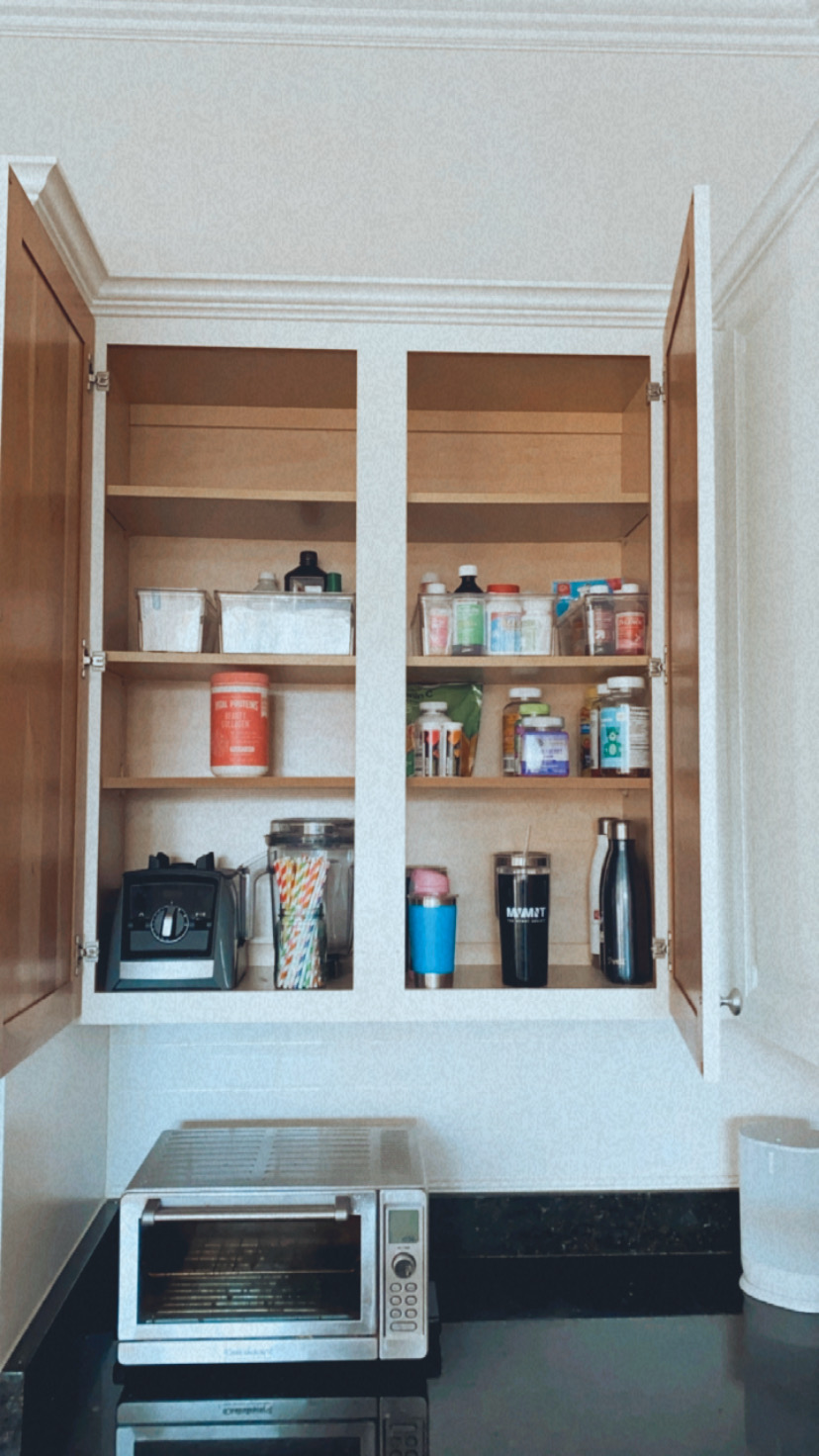 ORGANIZE + PRIORITIZE
I have been organizing up a storm around here! I hated that my vitamins were in the same cabinet as the sprinkles and baking goods. So I cleaned up my cabinet and made it a health + wellness center. My Vitamix is front and center for smoothies. Also, my collagen mix is visible to remind me to take daily. Check it out HERE
Just ask yourself, how can I make it easier for me to be healthy? Yes it's great to push yourself, but you need a simple and effective way to get you started. Once you're there, you can pump up the volume.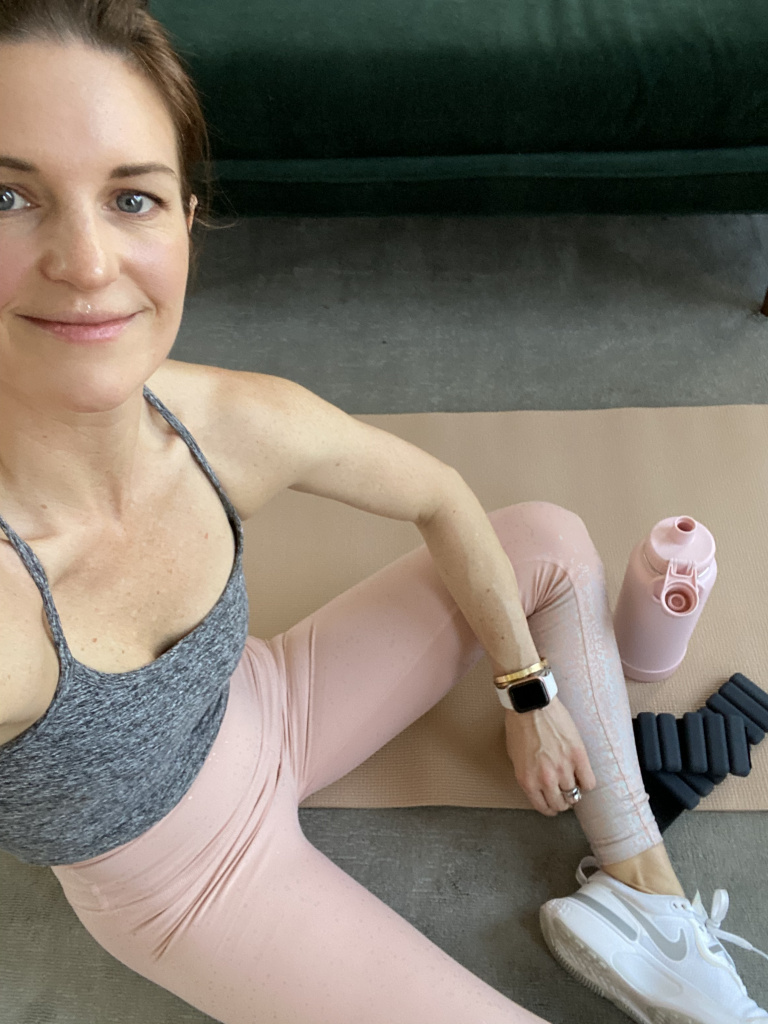 DO WHAT YOU LOVE
Instead of thinking that you need to torture yourself to see results, focus on things you actually like to do! And be kind to yourself. If you've ever attended a wedding with me, you probably saw me on the dance floor. Which is why now I incorporate my favorite songs and dance moves into my workouts.
I just did an Instagram Live and had so much fun. You can check it out in my page. You'll hear fun music, see me dance along through a hard glute series, and enjoy my workout. I would love to sweat with you so I hope to see you there in the future!
Shop my workout style here
More Motivation Ideas
I spoke about this in my post about becoming a fitness instructor.  Keeping a journal to set goals and track progress is a great way to stay motivated. Oftentimes, I'm having a down day and I look through what I've accomplished and it's a total mood lifter.
And that image at the top of the post, yes it feels really good to crush your goals. When I teach back to back sculpt classes on Wednesday's, it's a good day to overachieve. I will say that my Apple Watch has pushed me to move more. And I'll take all the help I can get!
Well, what are you doing still reading? Get up, move your body, make a plan, and take one step closer to meeting those goals. Let's check in next month to see how you're doing.
xox,
Kellie
Shop My Stay Motivated  Favs