Recently, I've been looking at my blog analytics and saw that my post from last year on Spring Finds from Amazon was at the top three spot of most read posts.  There are still greats finds on that post, but I thought I would provide an updated round of spring and summer favorites.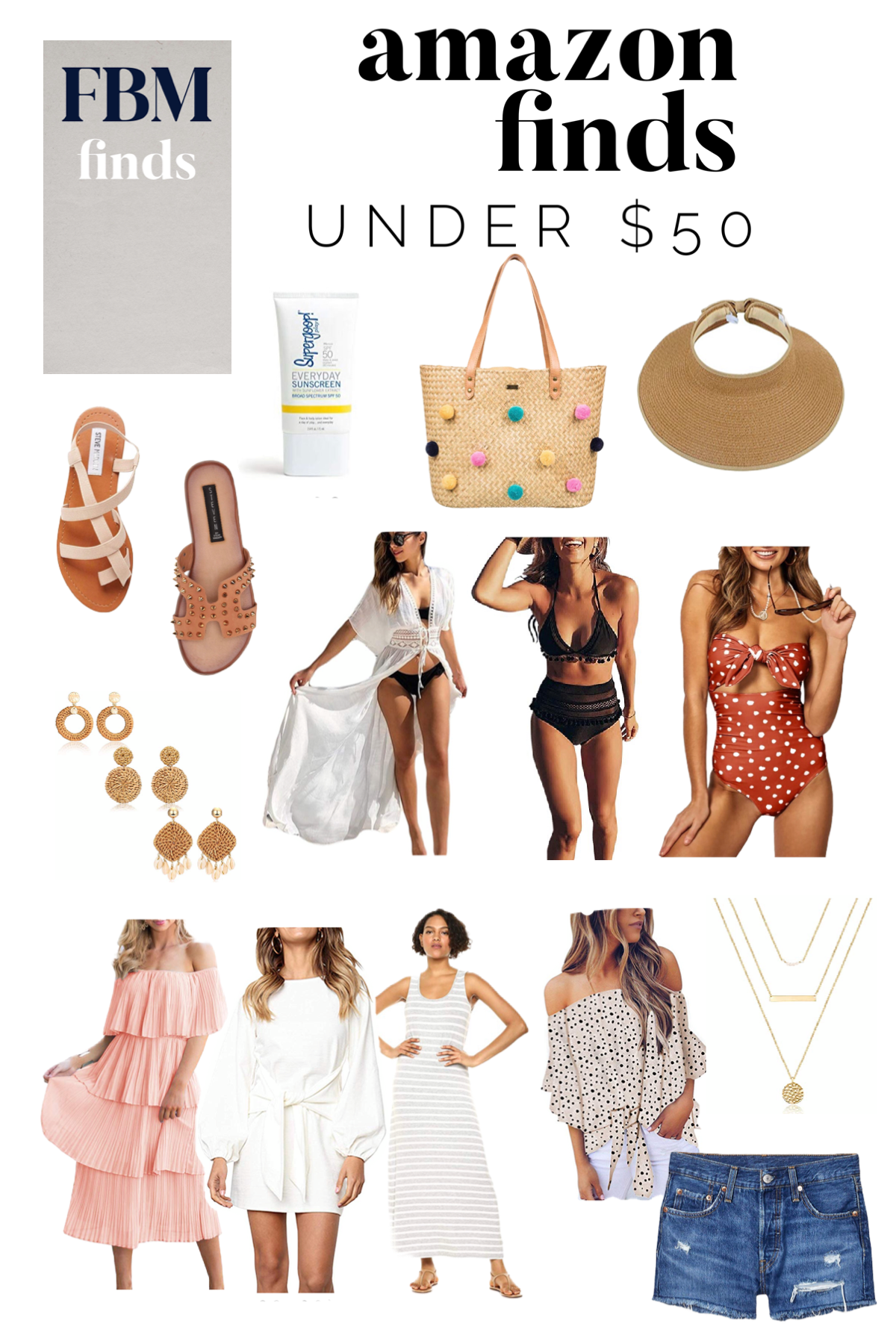 Supergoop / Straw bag / Straw hat / strappy sandals / Studded sandals / white kimono cover up / Pom Pom bikini / Polka dot swimsuit / rattan earrings / layered dress / white dress / tank maxi dress / off shoulder top / necklace / cut off shorts
If you're headed to spring break any time soon, these essentials have you covered and won't break the bank.
Sunscreen: When buying sunscreen on Amazon, I go for either Supergoop or Sun bum. I prefer to stay away from bad ingredients in skincare so I opt for the mineral based ones.
Straw Accessories: I am really into sun protection so this straw hat is great for sitting poolside. I always pack a straw bag with me when headed to the beach to carry all my mom essentials!
Swimsuits: I ordered the polka dot one piece and can't wait to wear it! I usually size up for my swimwear, but for this one my best side is a small.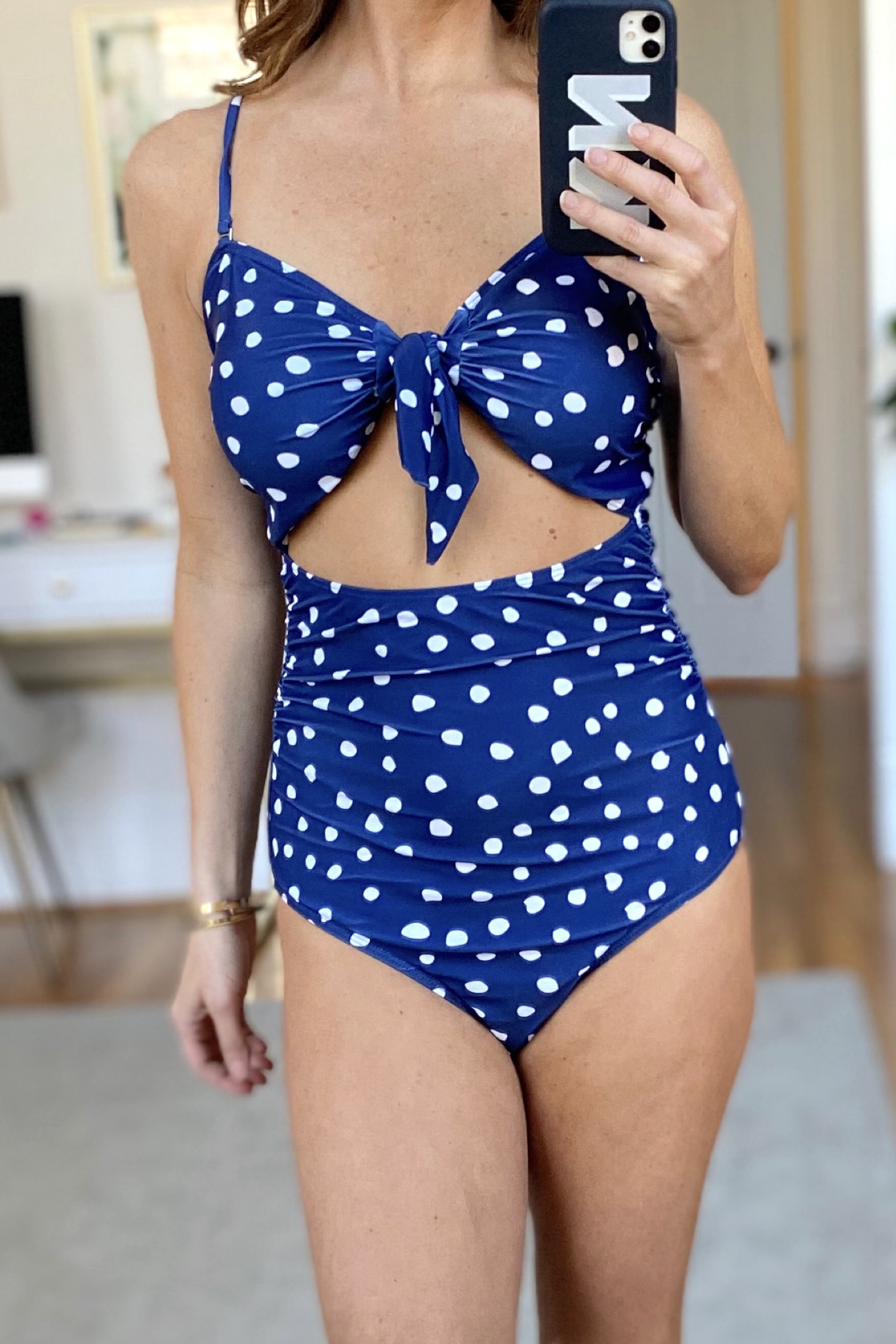 Dresses: These dresses are perfect for spring and summer and at just the right price!! My favorite is this tie waist one that comes in a few colors.
Sandals: I already ordered these studded Sam Edelman sandals this year and love them! These Steve Madden ones are similar and a little cheaper.
Summer Jewelry: This set of rattan earrings even includes one with little shells on them. Such a great summer detail! And I've been really getting into layering  necklaces, especially with swimwear.
In addition to these great Amazon spring finds, I an eyeing a few more items. Here is what's in my cart!
What's in my cart

Shop Amazon Spring Finds Under $50