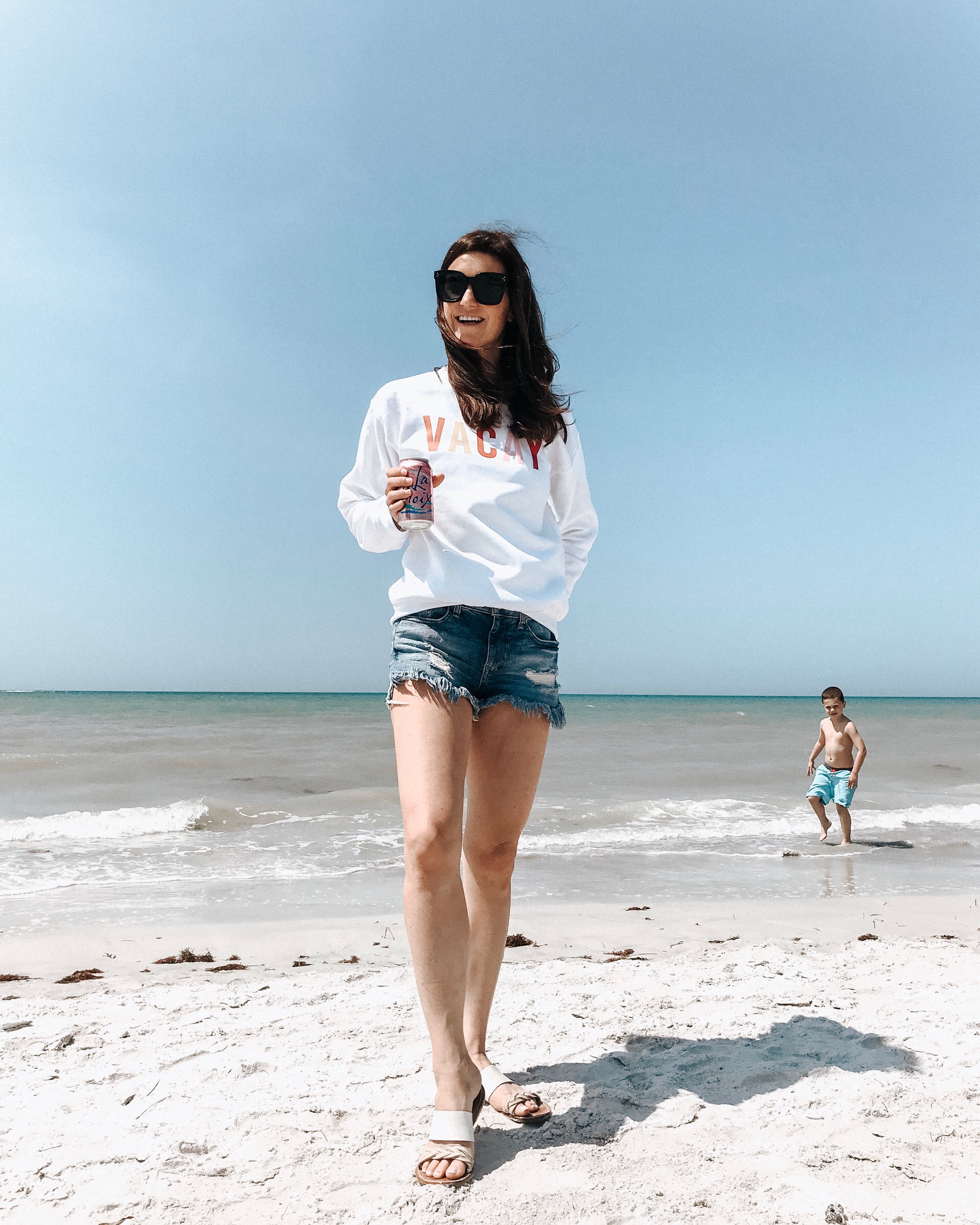 ^^ Vacay Graphic Sweatshirt // Cut Off Shorts {old} // Soludos Sandals // Sunglasses // La Croix Seltzer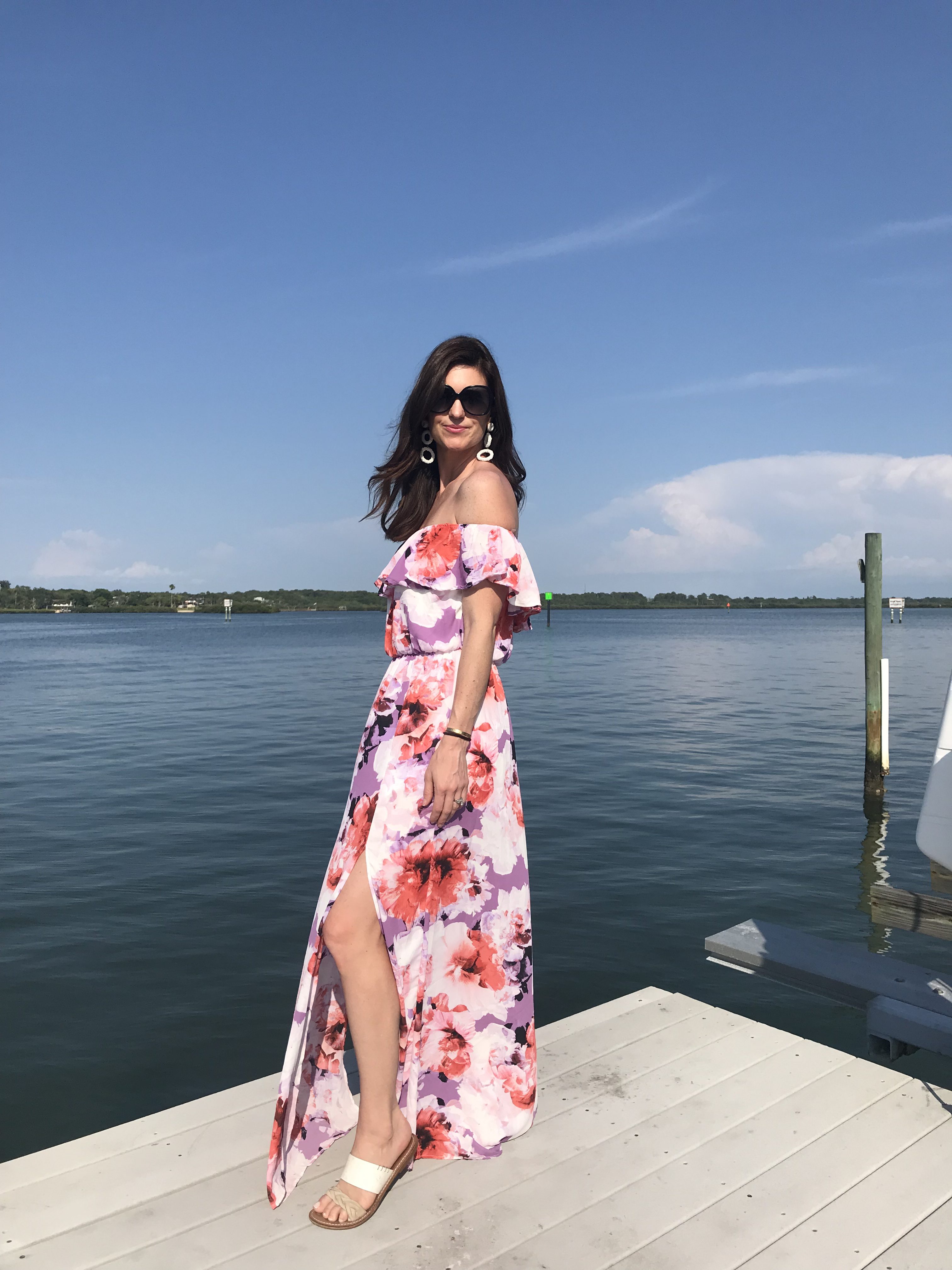 ^^ Pink Lily Boutique Maxi Dress {no longer available but similar here and here} // Bauble Bar Earrings // Beautycounter Lipstick in First Date with Bare Shimmer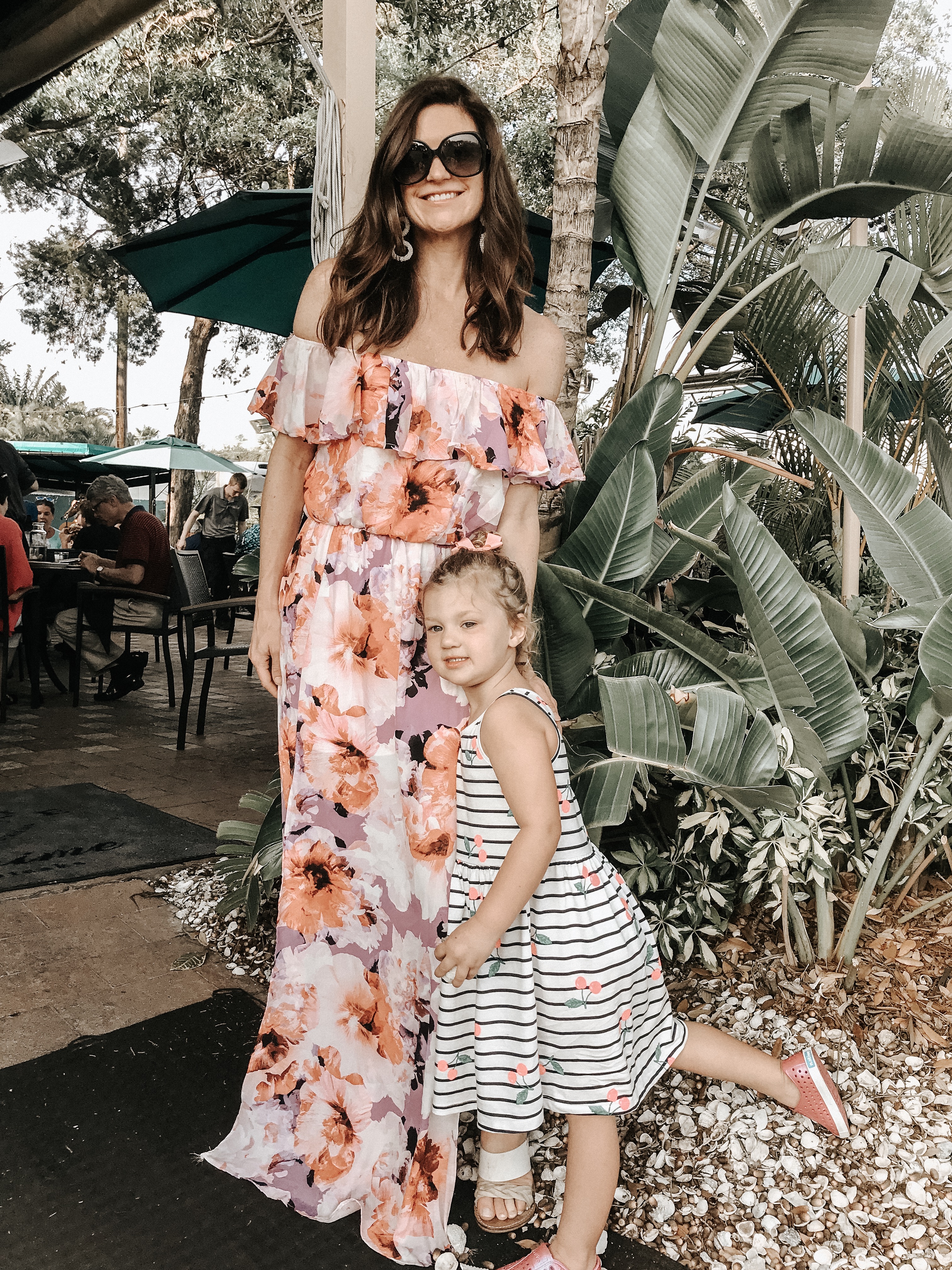 ^^ On Marielle:  H&M Cherry Stripe Dress { $4.99!} // Native Shoes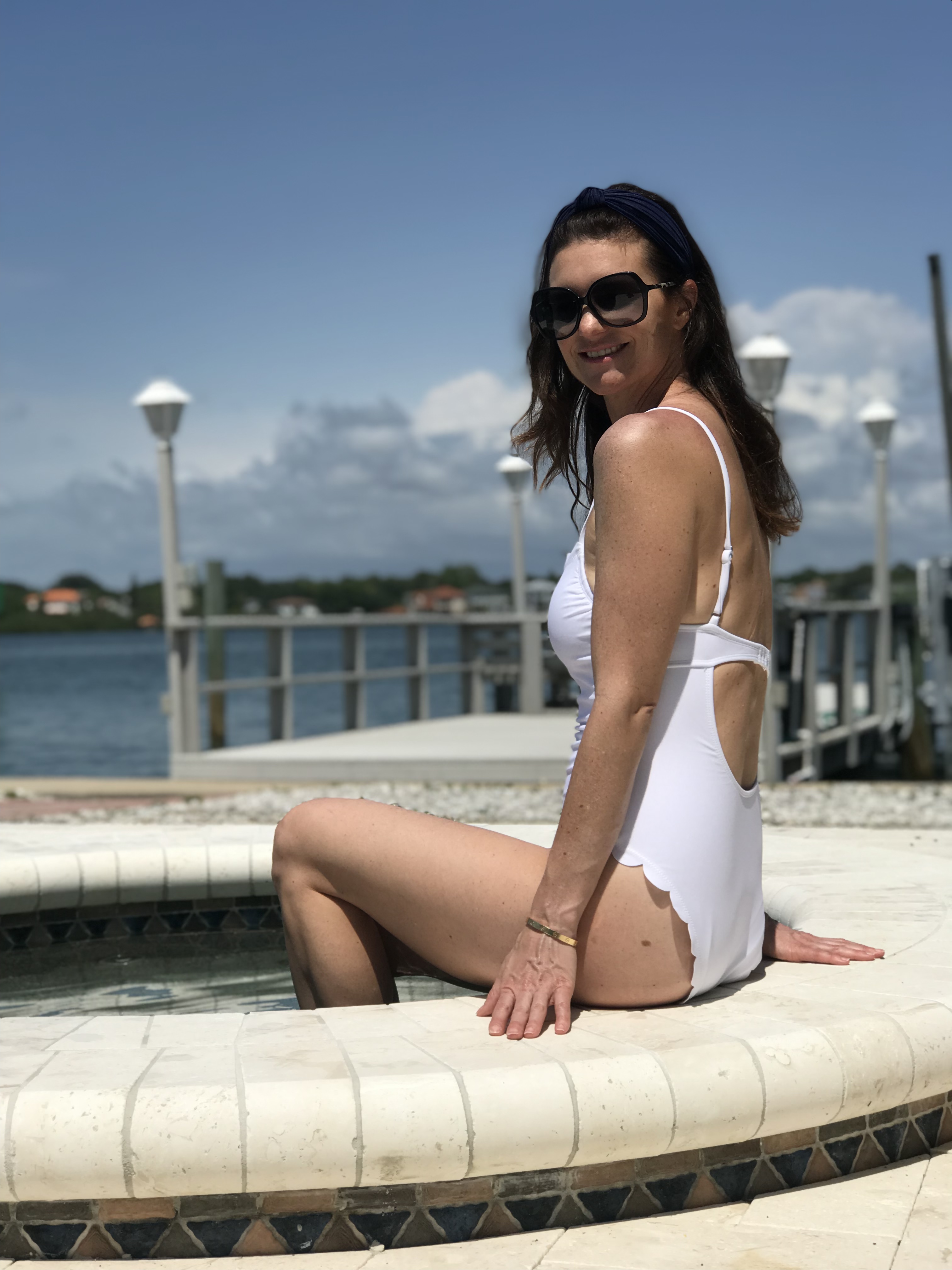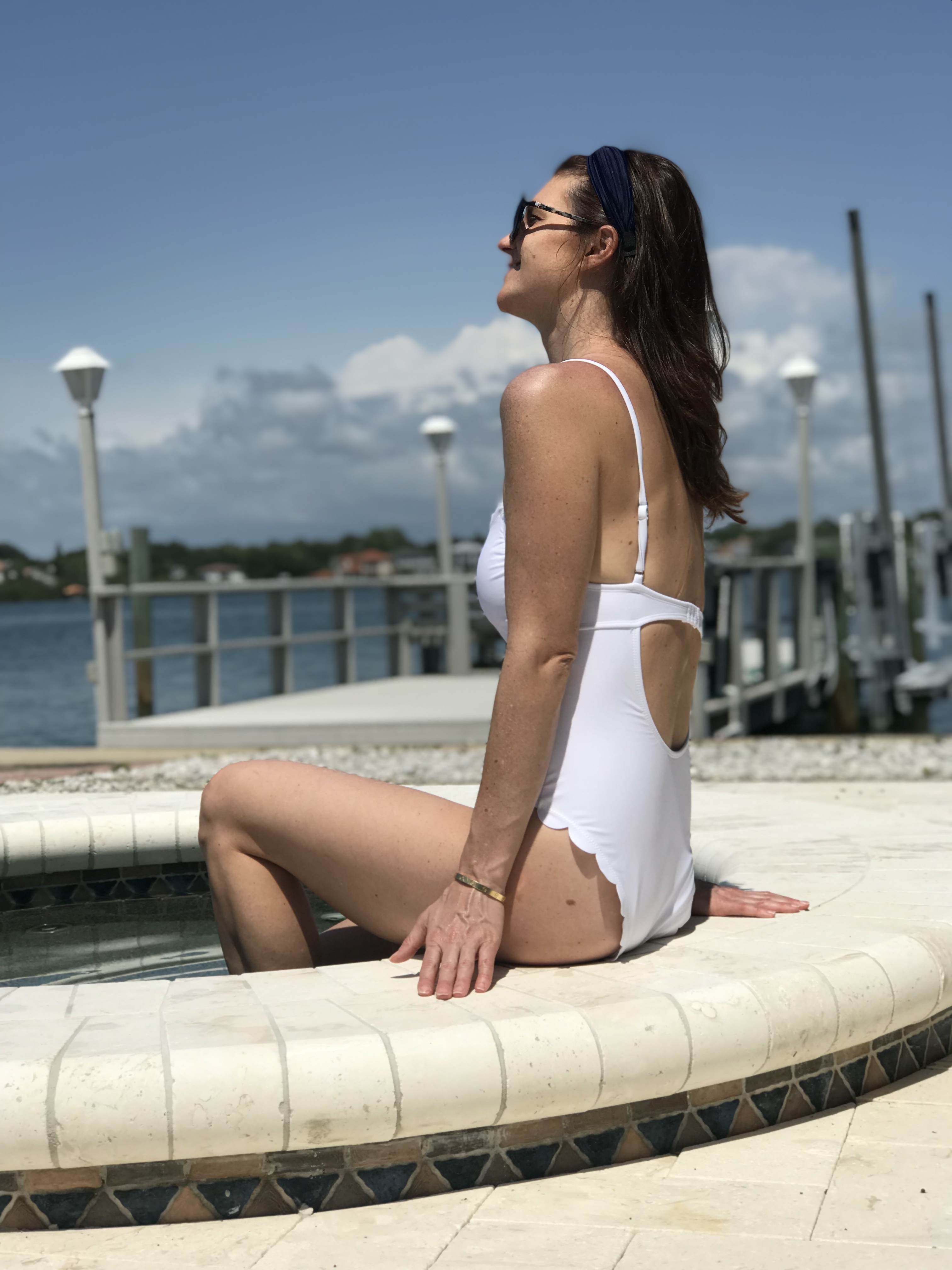 ^^ Target White One Piece Swimsuit // Headband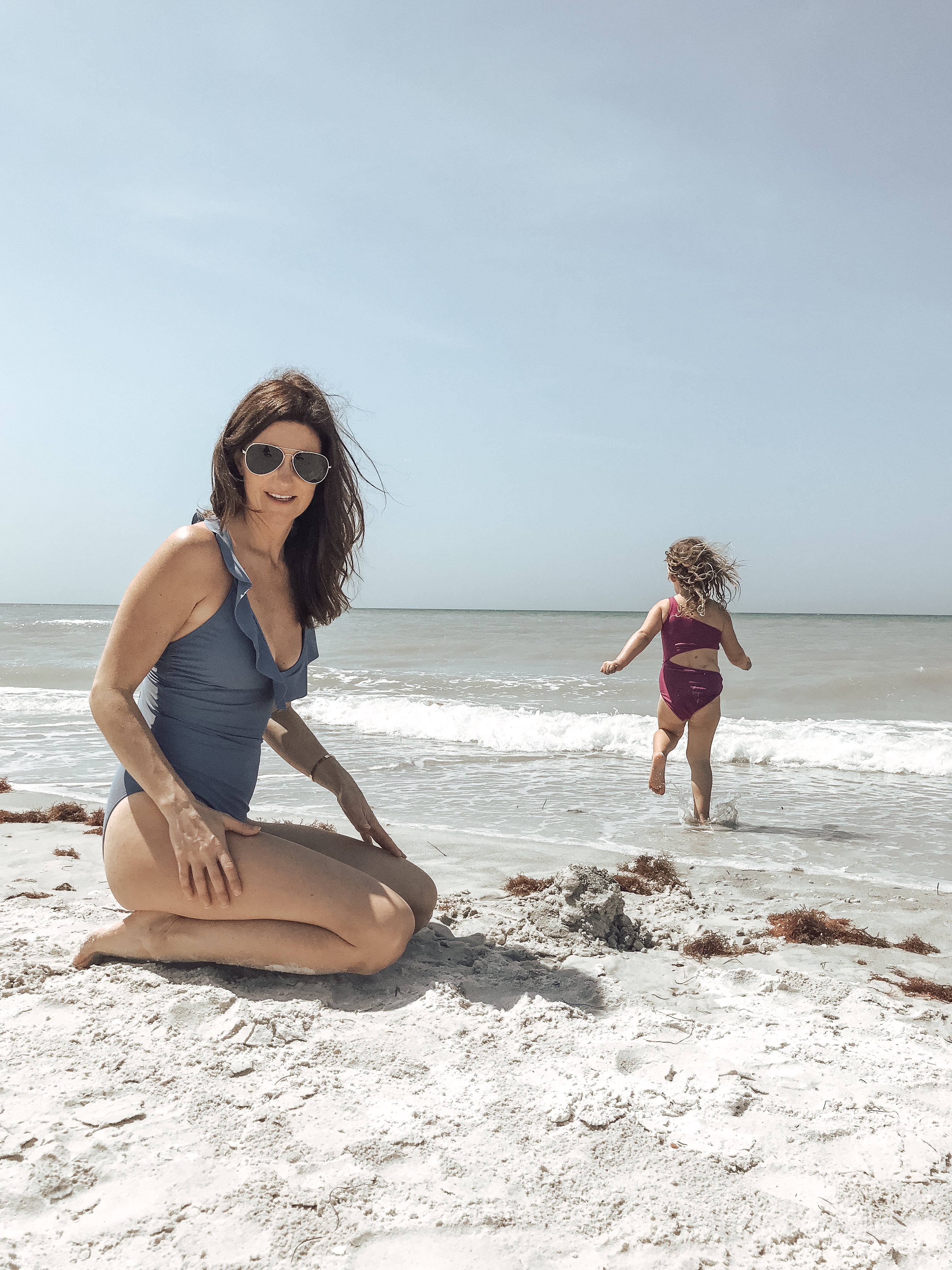 ^^ Target Swimsuit // J Crew on Marielle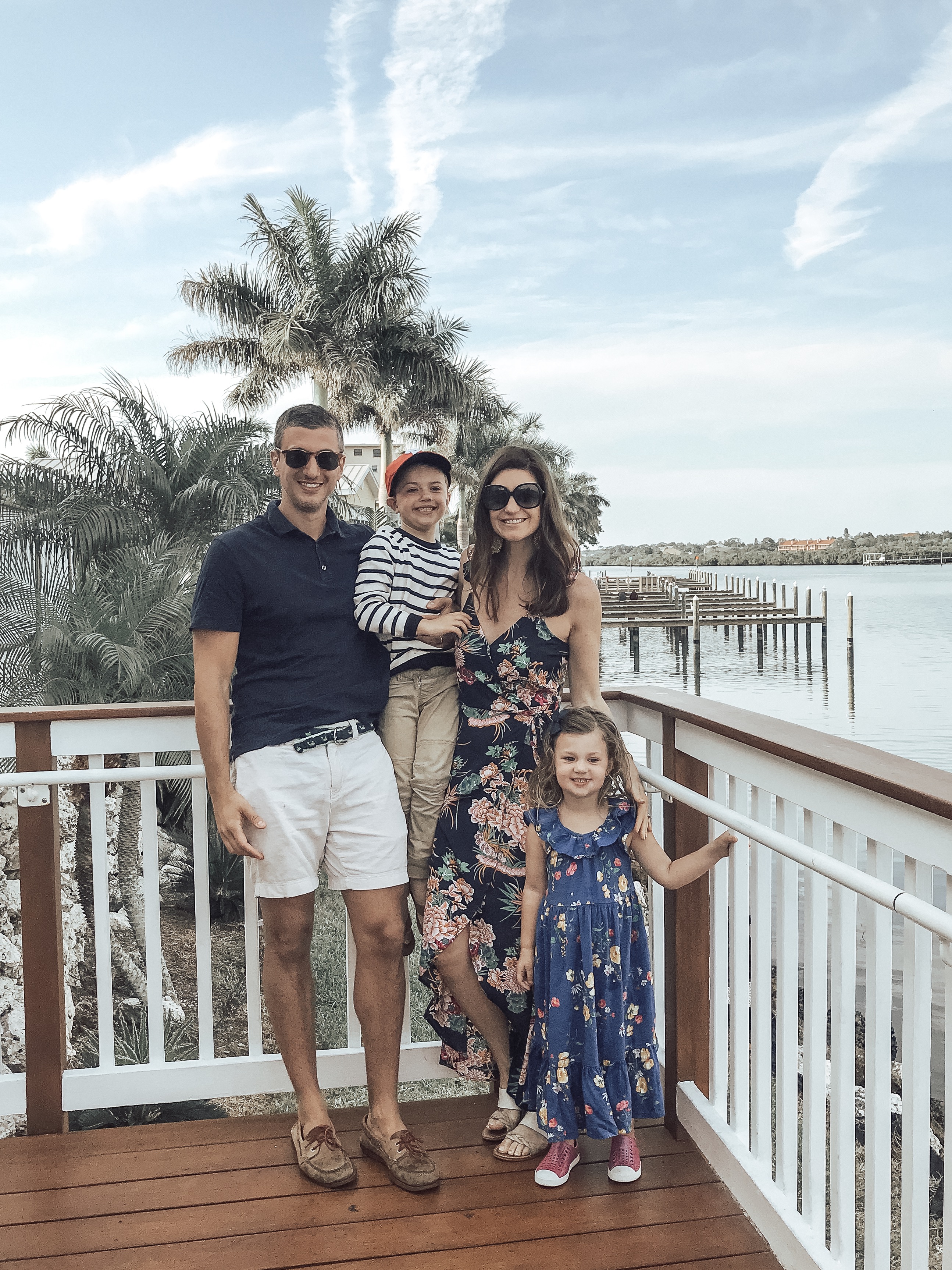 ^^On Sam:  Striped Top // Cat & Jack Khakis   On Marielle:  Old Navy maxi dress
I may have been under the weather for this trip, but still had such a wonderful time.  After dinner at Aqua Prime one night, we stopped for ice cream where Sam put in his usual order of a Pistachio + Chocolate cone.  We were walking home while the sun was setting and I just soaked it all in.  I have never had such a good time while feeling so sick.
Now, let's talk vacation style!  I saw this fun Vacay sweatshirt last month and I just had to wear it in Florida. I love having a cute option for those cooler evenings.  It's from a site called The Pink Lilly Boutique, which has so many affordable options and deals.  I added a pair of sunglasses, and the two maxi dresses to my order.  For my swim, these are the awesome Target swimsuits that I've been talking about in my emails and instastories.  I loved the back on the light blue one.  I also LOVED a few pieces I picked up from a J Crew Sale.  You can check them out in this post.
For the kids, I picked up a cute items from H&M.  Sam looked just so dapper!.  It's going to be a struggle since I want this to hang around for the whole summer but his ability to stay clean has other ideas.
OK, time to get back to healthy!  Excited for more spring, summer and vacation style in the upcoming months!
Shop Vacation Style: