Aspen, Colorado Ski Vacation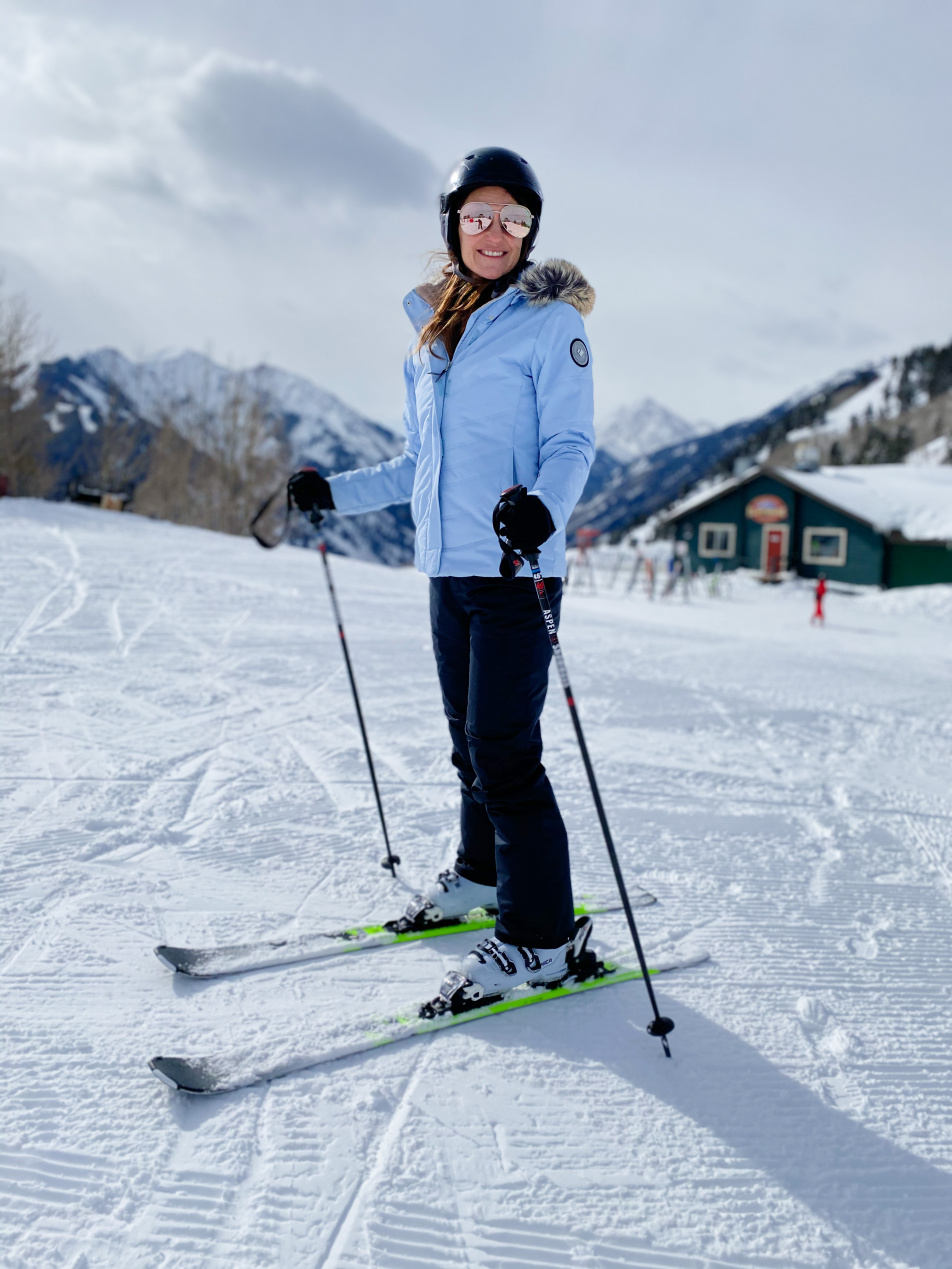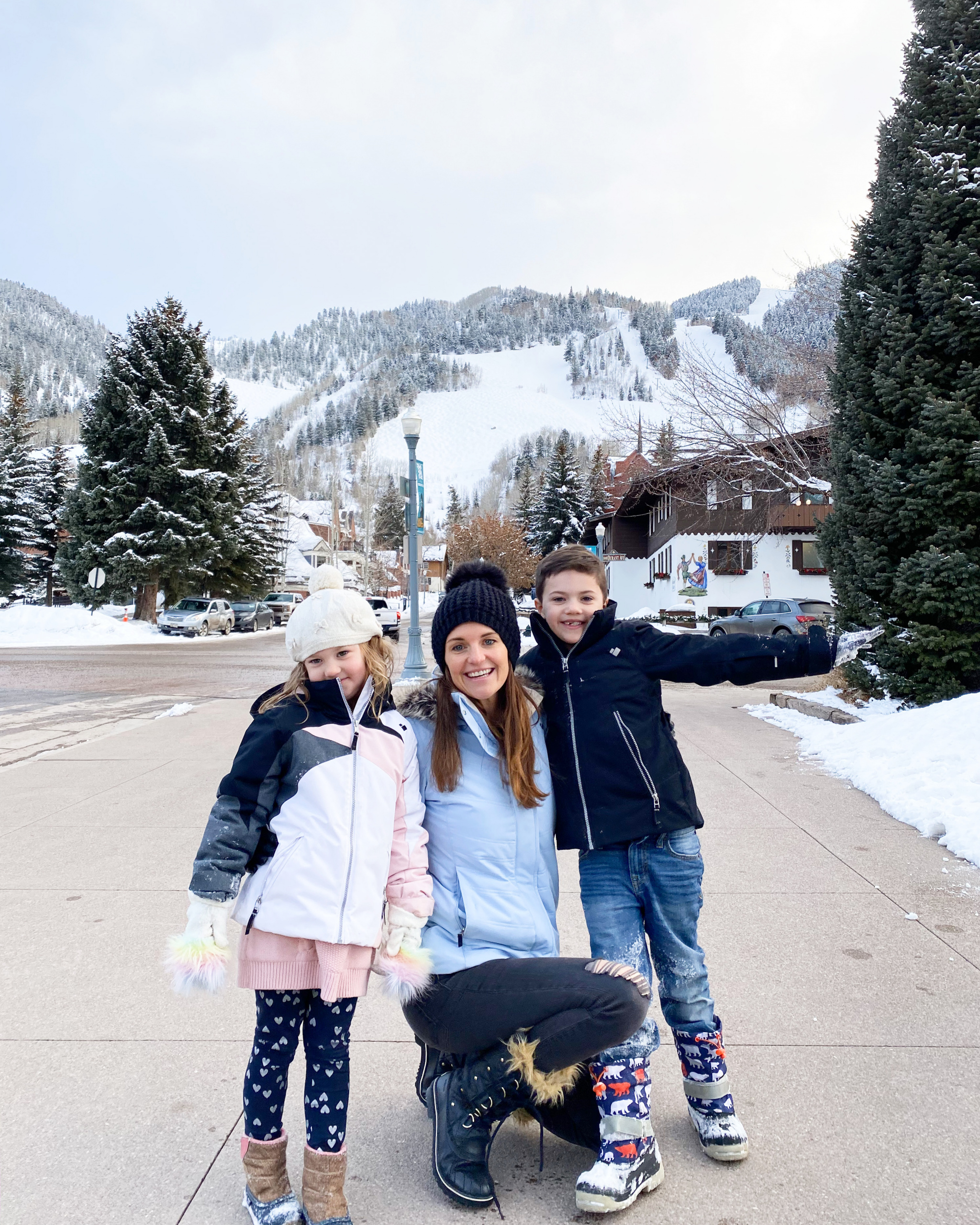 I have to start by saying this:  our family trip to Aspen was one of the best we've ever had. Truth be told, I was a little nervous about how this vacation would play out.
For the most part, going to beach destinations has been our go-to with the kids. We know that they'll have fun jumping into a pool or playing in the sand for hours. So heading out west with a two hour time difference and freezing temps didn't seem like it was going to be a slam dunk.
But I quickly discovered how amazing Aspen was for the entire family. First, the kids loved the snow. You would have thought they grew up in Hawaii and never saw a snowflake in their life. They were constantly climbing snowbanks, making snow angels, or trying to break ice on the ground.
The second factor that made it so great was ski school.  Sam is 6 and Marielle is 4. Both have had some time on skis, but nothing extensive. For two days, they were with other kids learning how to ski from 9:30-3. Not only did it teach them something new, it gave Jeff and me some time without the kids!
The third thing that made this trip so special was active accomplishment aspect.  Yes, lounging around and sipping cocktails is a great vacation, but I love and now crave a balance.  Skiing is a lot of work so getting that exercise is an awesome feeling. Plus, challenging myself to venture off the bunny slope and to the easiest green was a major goal for me!
Lastly, was being outside and seeing winter in all its glory. The mountains were just breathtaking. I loved how the glisten in the snow and all the pretty pine trees.
So yes, Aspen is truly spectacular and I highly recommended checking it out. Here are a few details of our trip….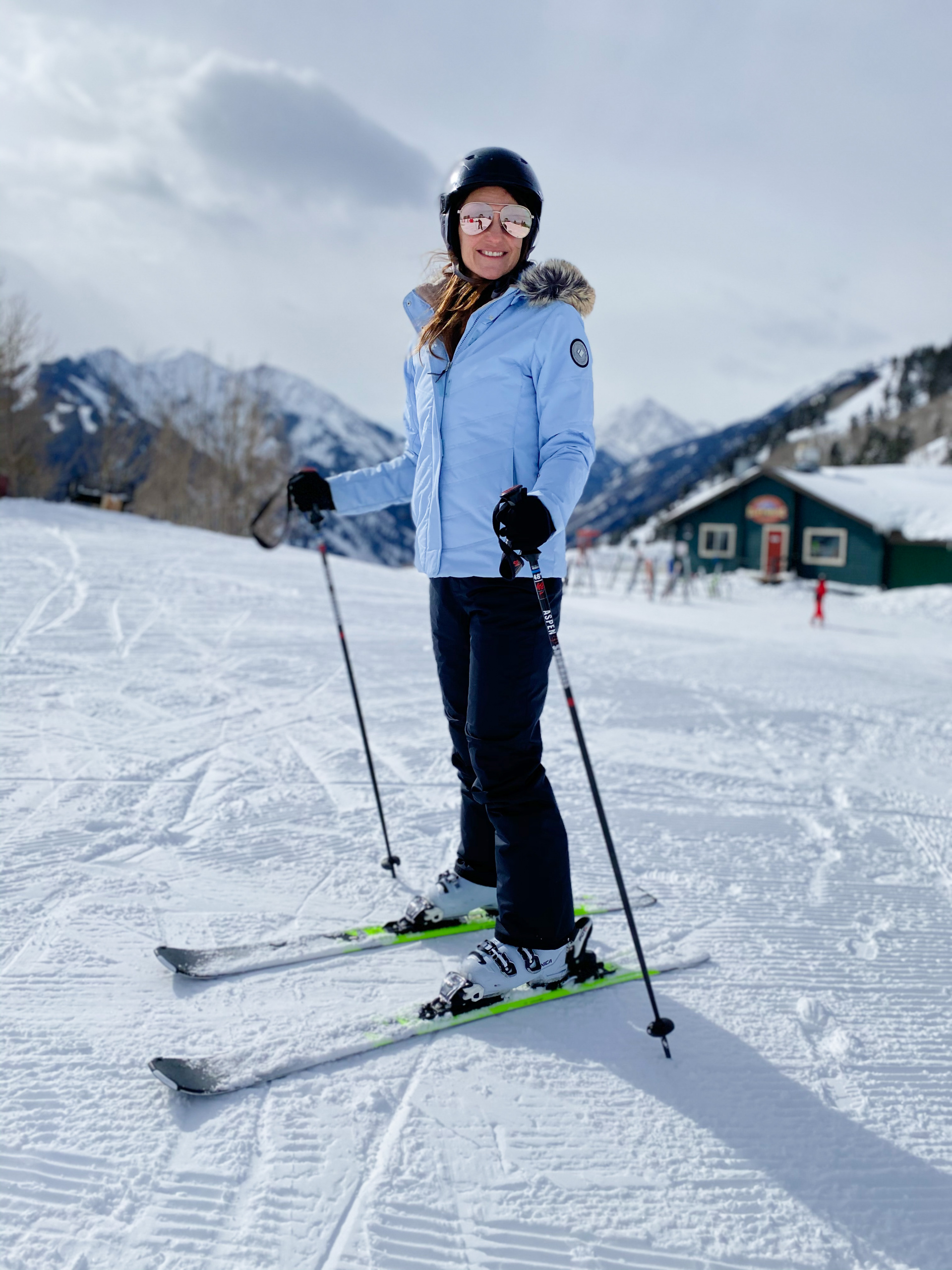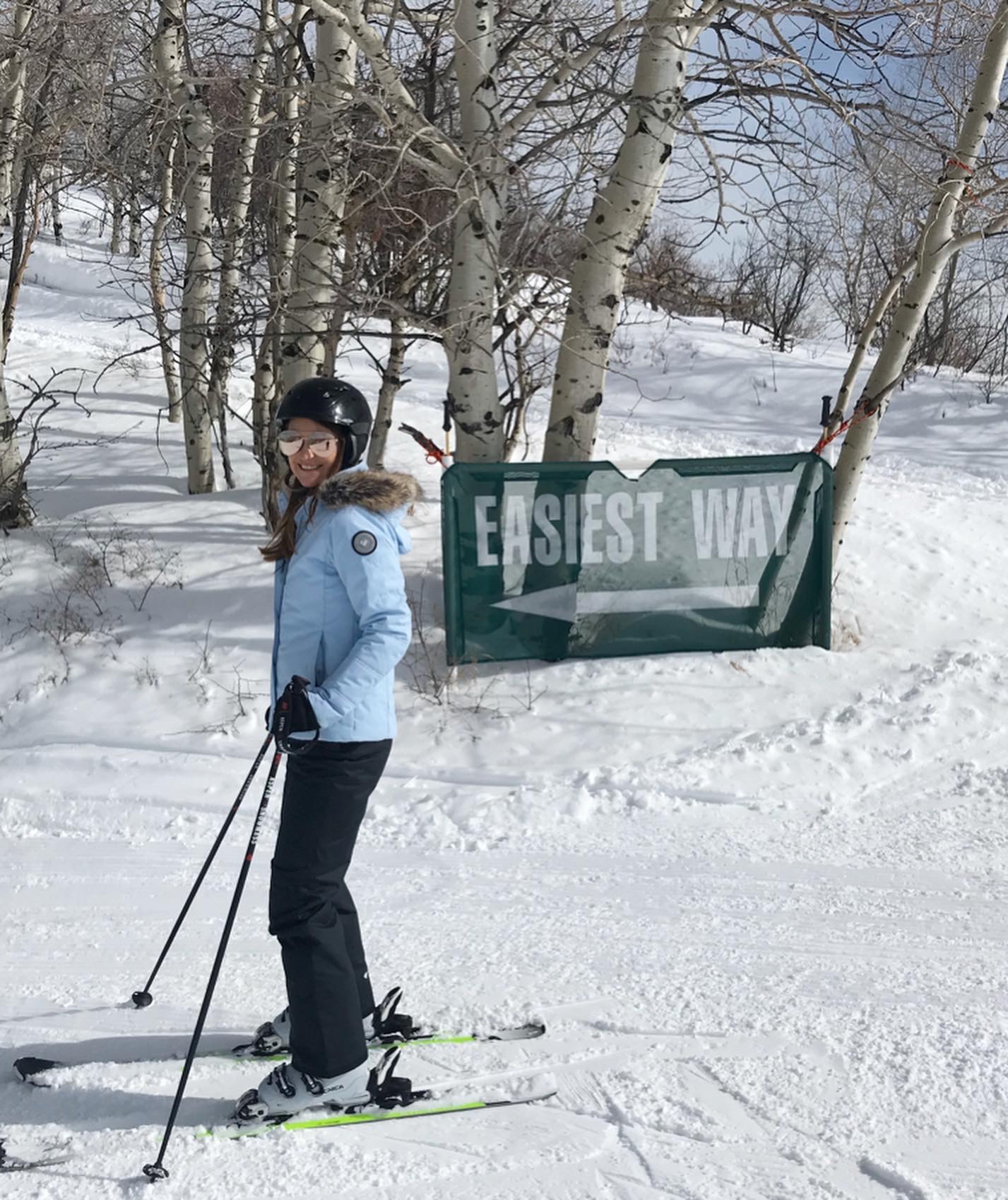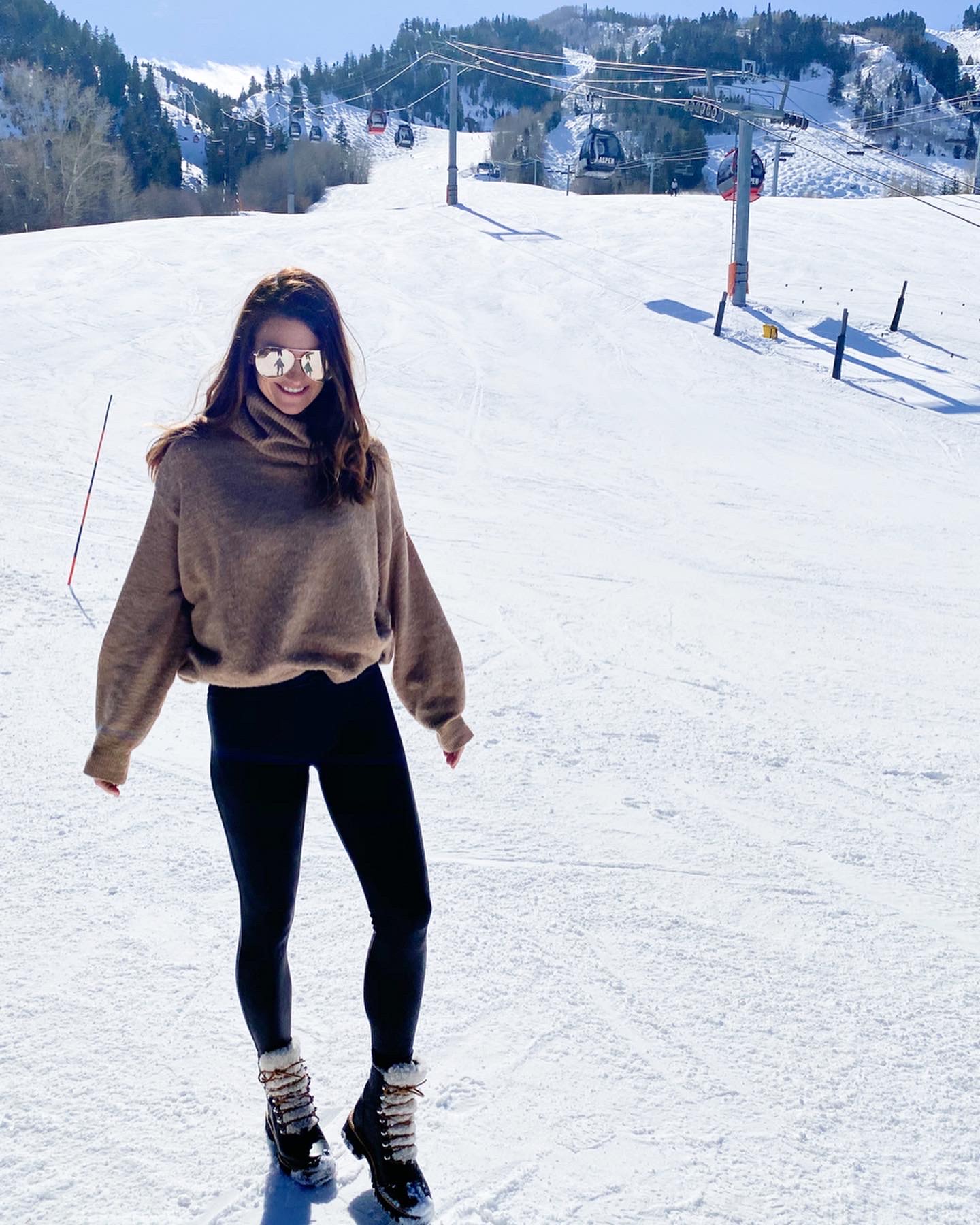 Where We Stayed In Aspen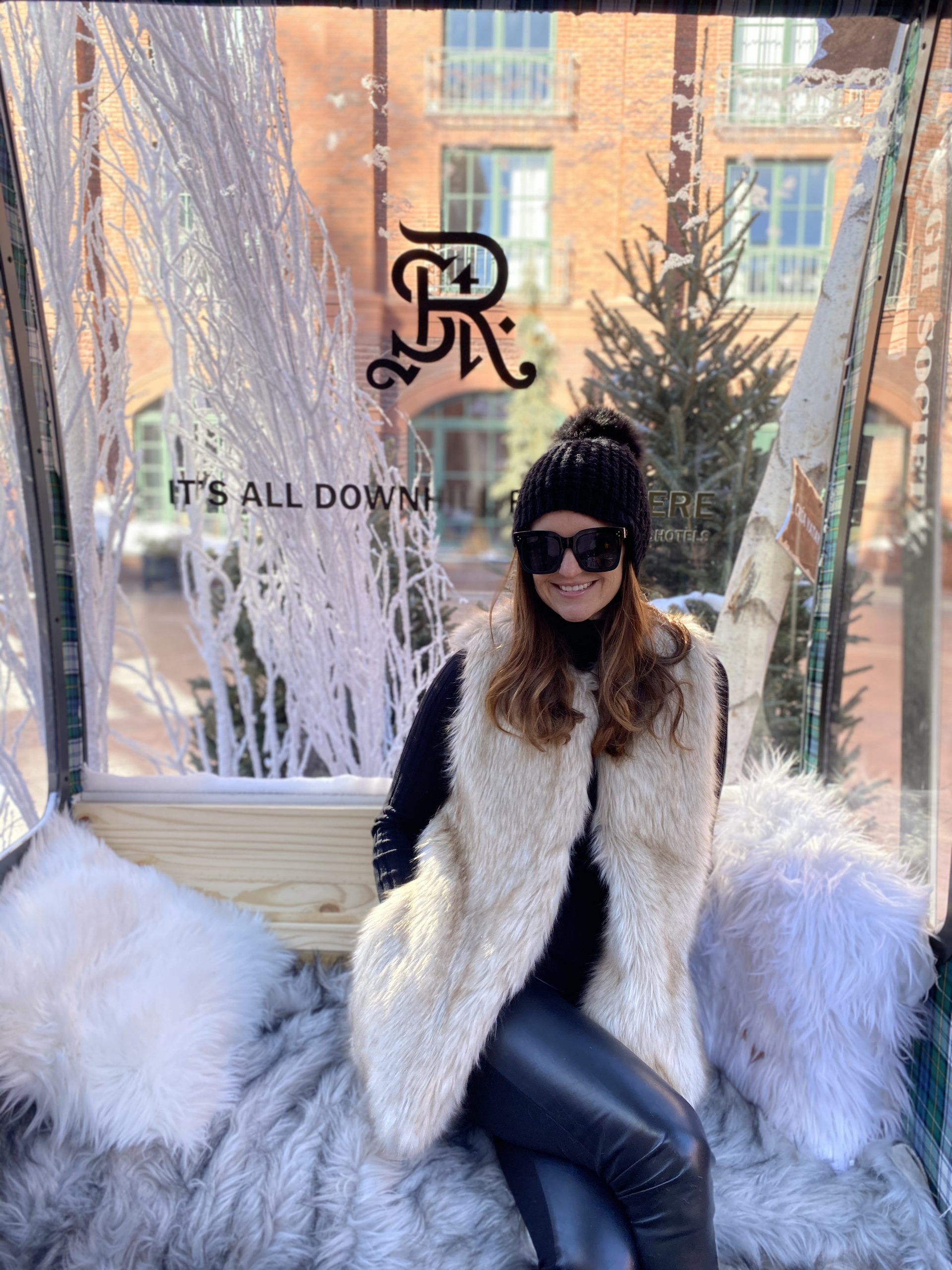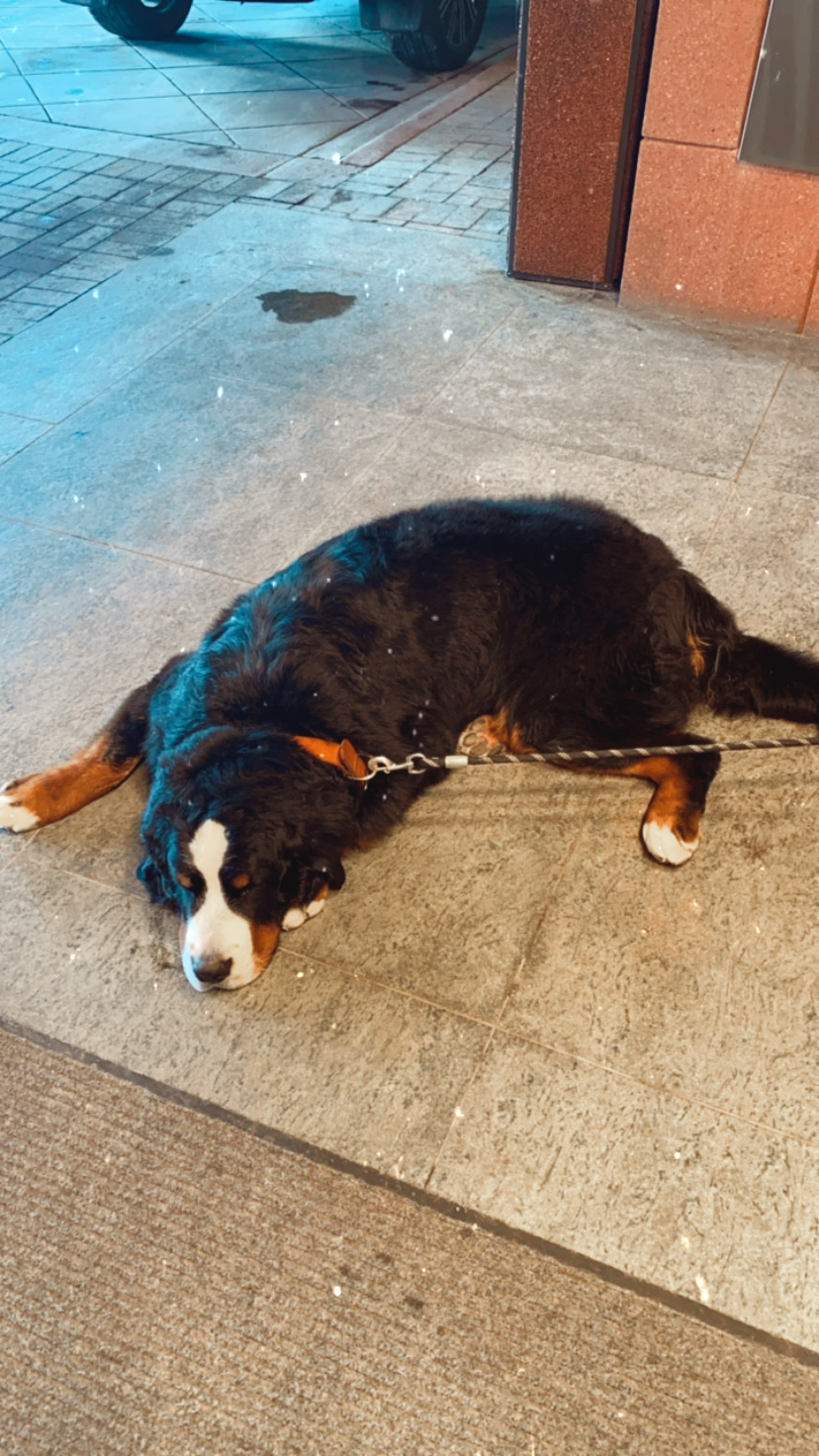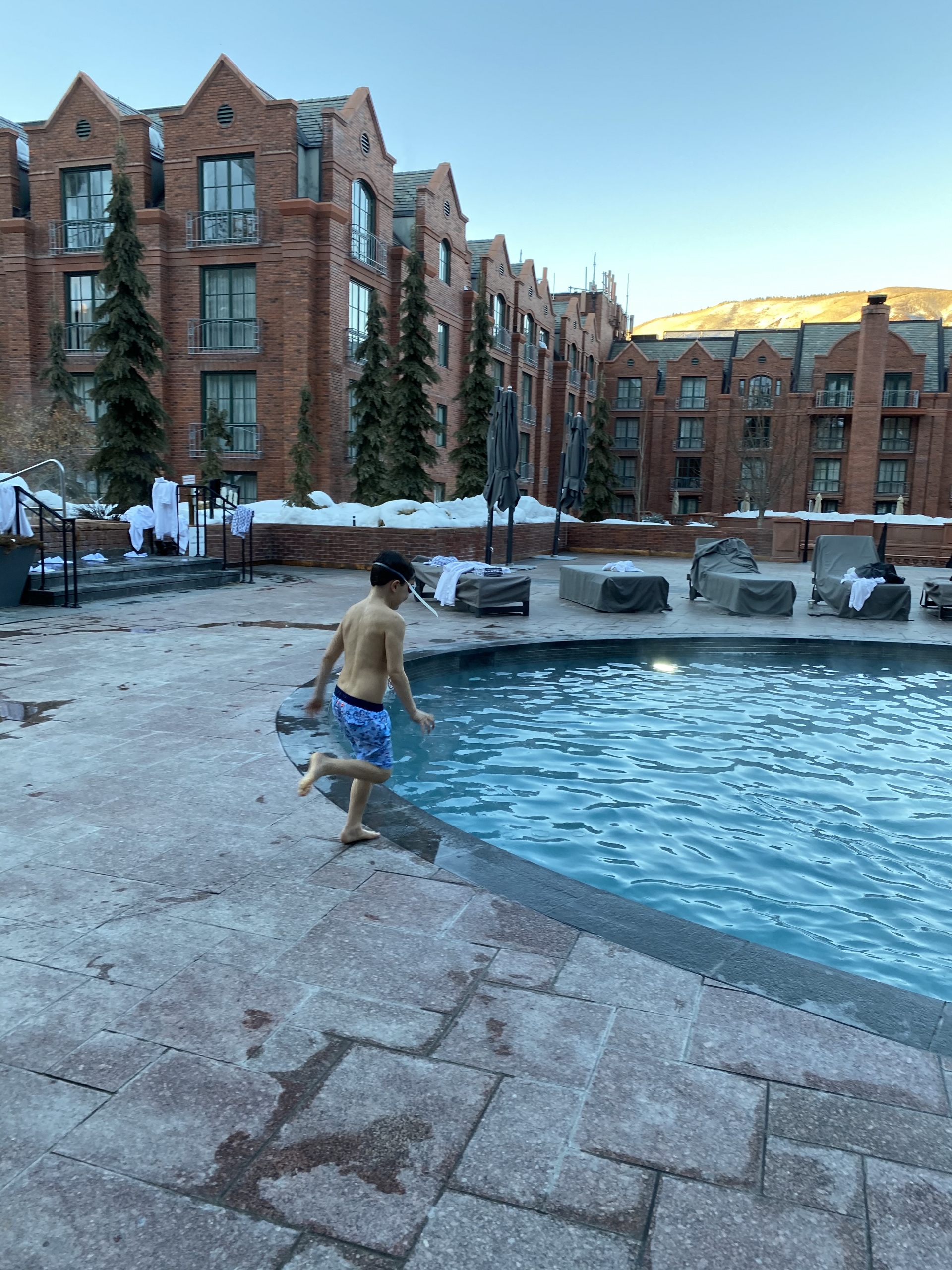 Our family stayed at the St. Regis. The hotel is beyond gorgeous. Before the trip, I was getting the kids excited by showing them Kitty, an adorable Bernese Mountain dog that lives there.
Since this was our first time in Aspen, we really leaned on the Concierge to help us plan our stay. I can't even tell you how helpful they were!! So many great restaurant recommendations and advice on navigating the town.
I saw on the website a 24 hour heated pool at the St. Regis. I did pack swimsuits but did not expect to have to drag my kids out of a pool with the outside temperature of 15 degrees. The hot tubs close by were a nice way to unwind after a day of skiing.
The fireplaces in the cozy and chill lobby was the perfect winter spot.
Where We Ate In Aspen
So many great spots!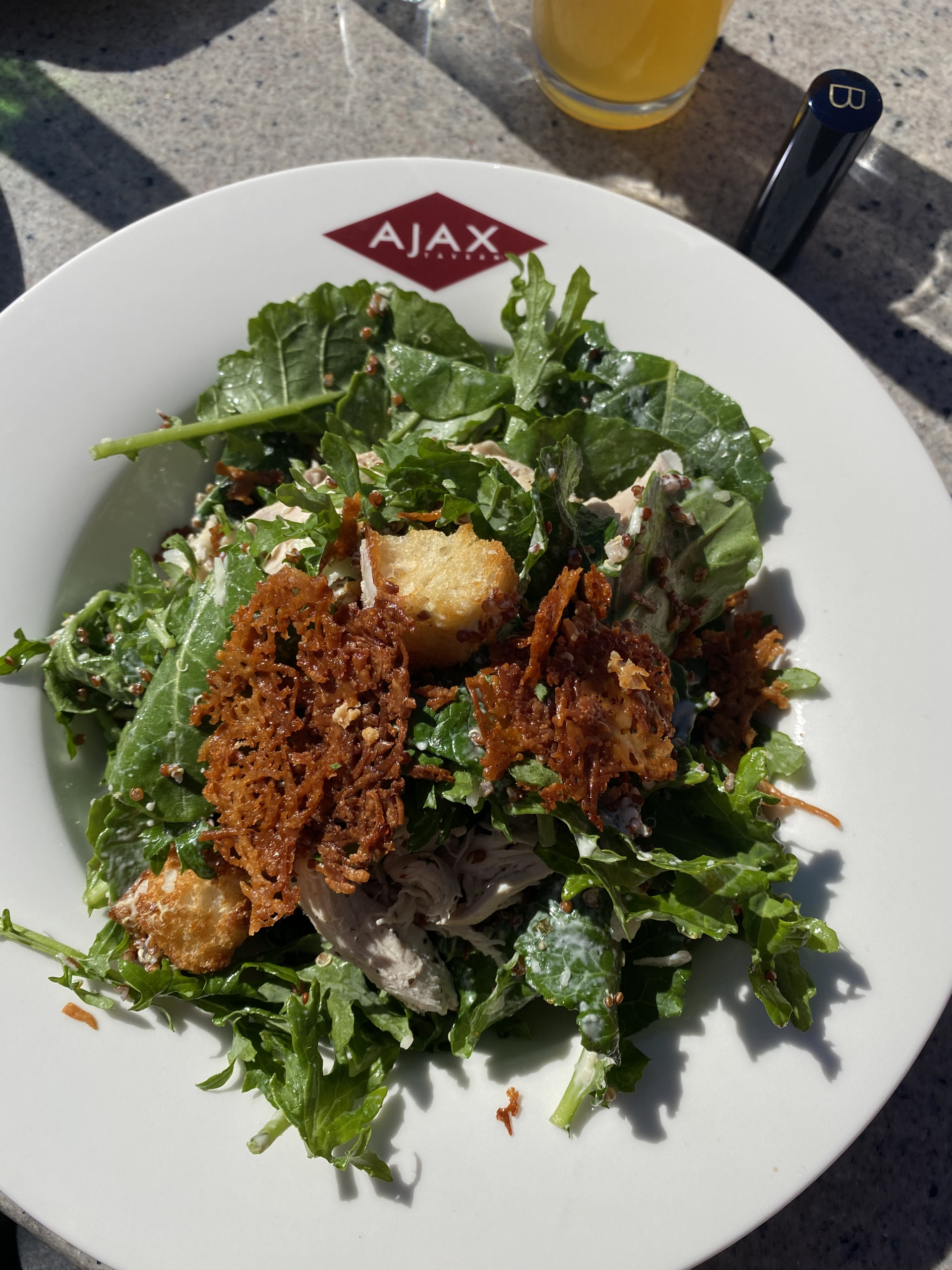 AJAX : at the foot of Aspen mountain at the Little Nell. Before lunch and apres ski time, this place gets very busy. It gets a little crazy and music starts bumping but I did see some kids .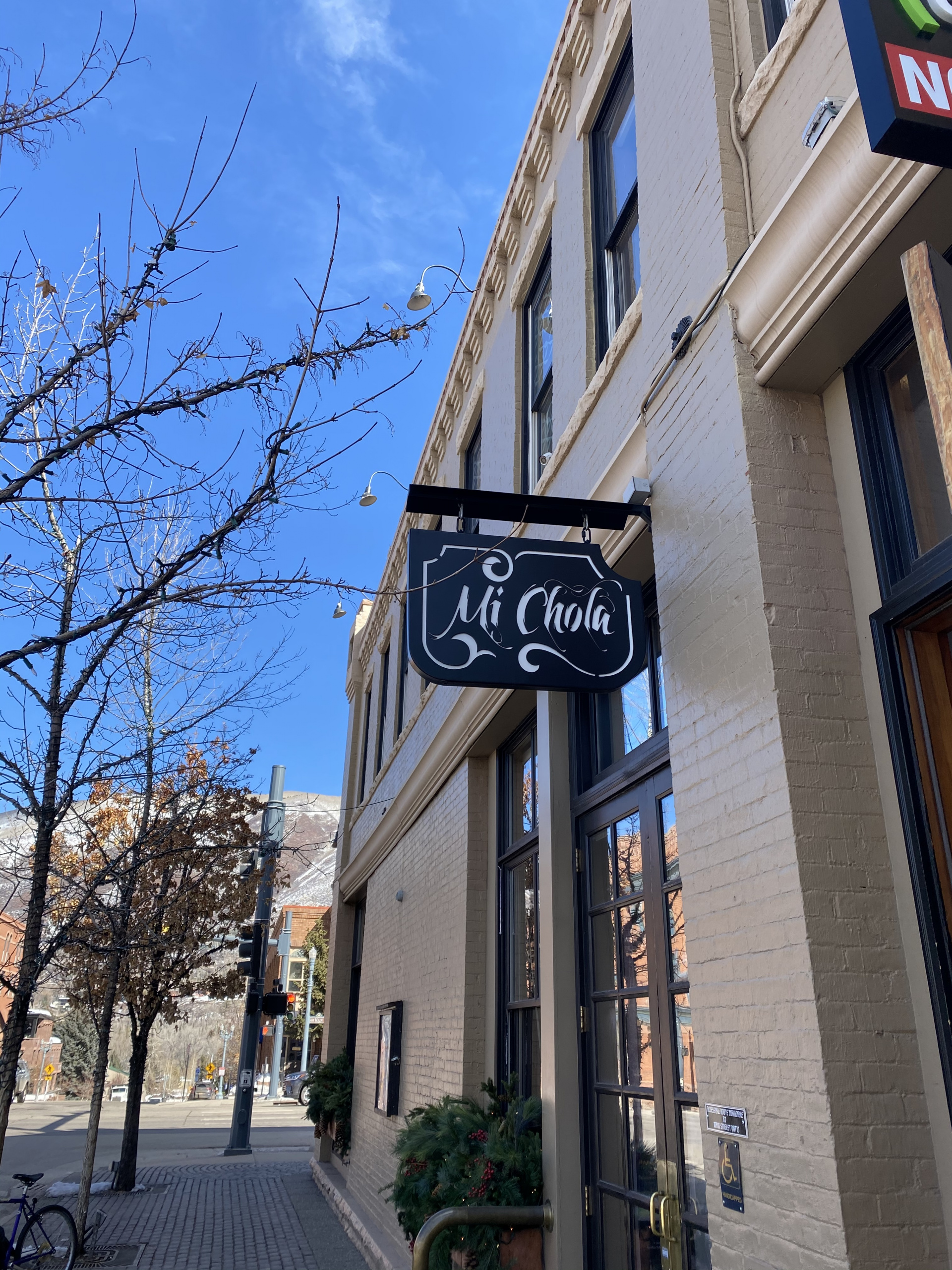 Mi Chola: Great Mexican and very family friendly.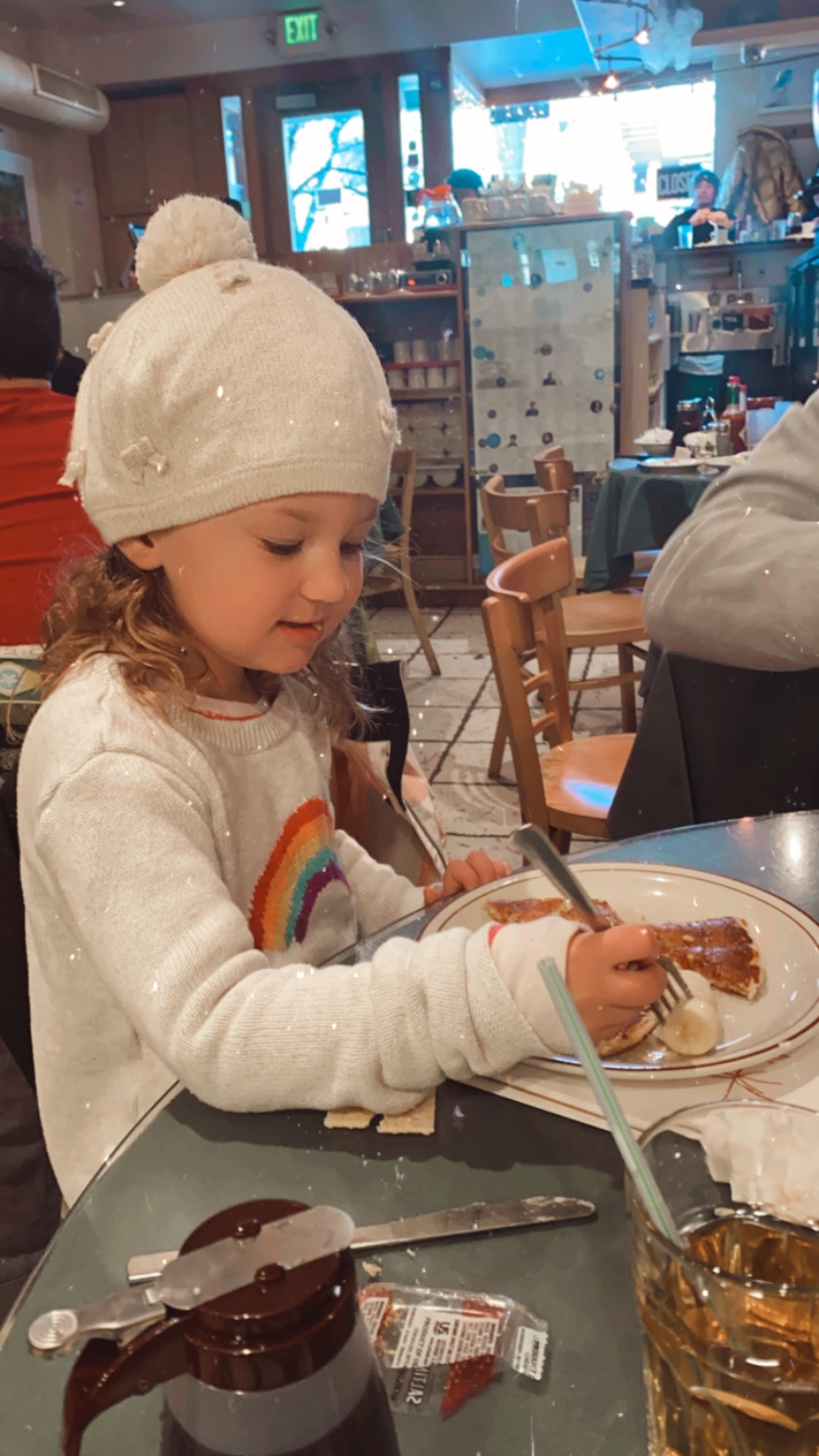 PoppyCocks: A sweet little diner that's casual and easy.  Marielle loved the Macadamia nut pancakes.
Monarch: Right across from the hotel, this place is known for its steaks. We brought the kids here early one night. It's pretty fancy and not the most kid friendly spot, but we had a lovely time!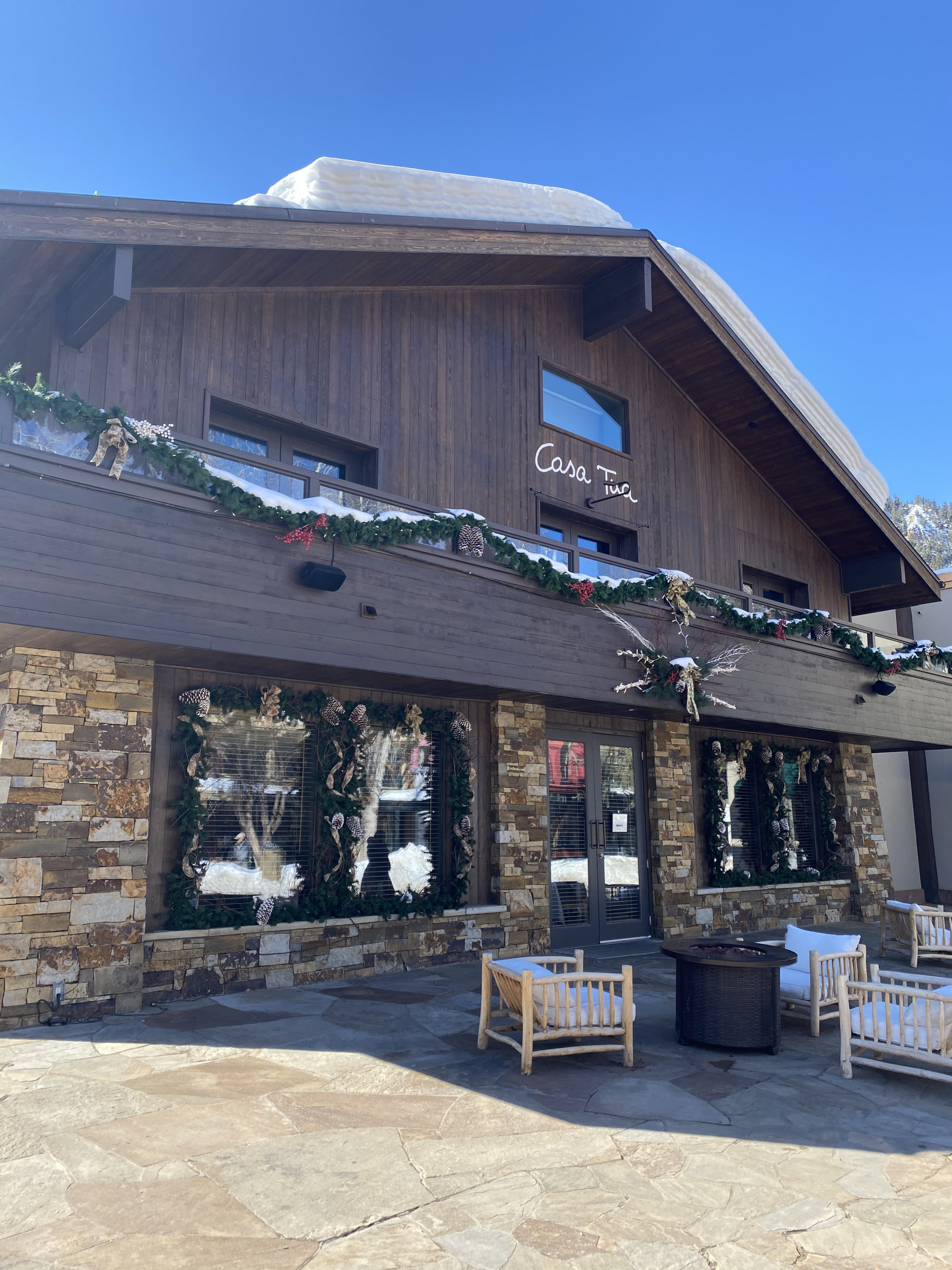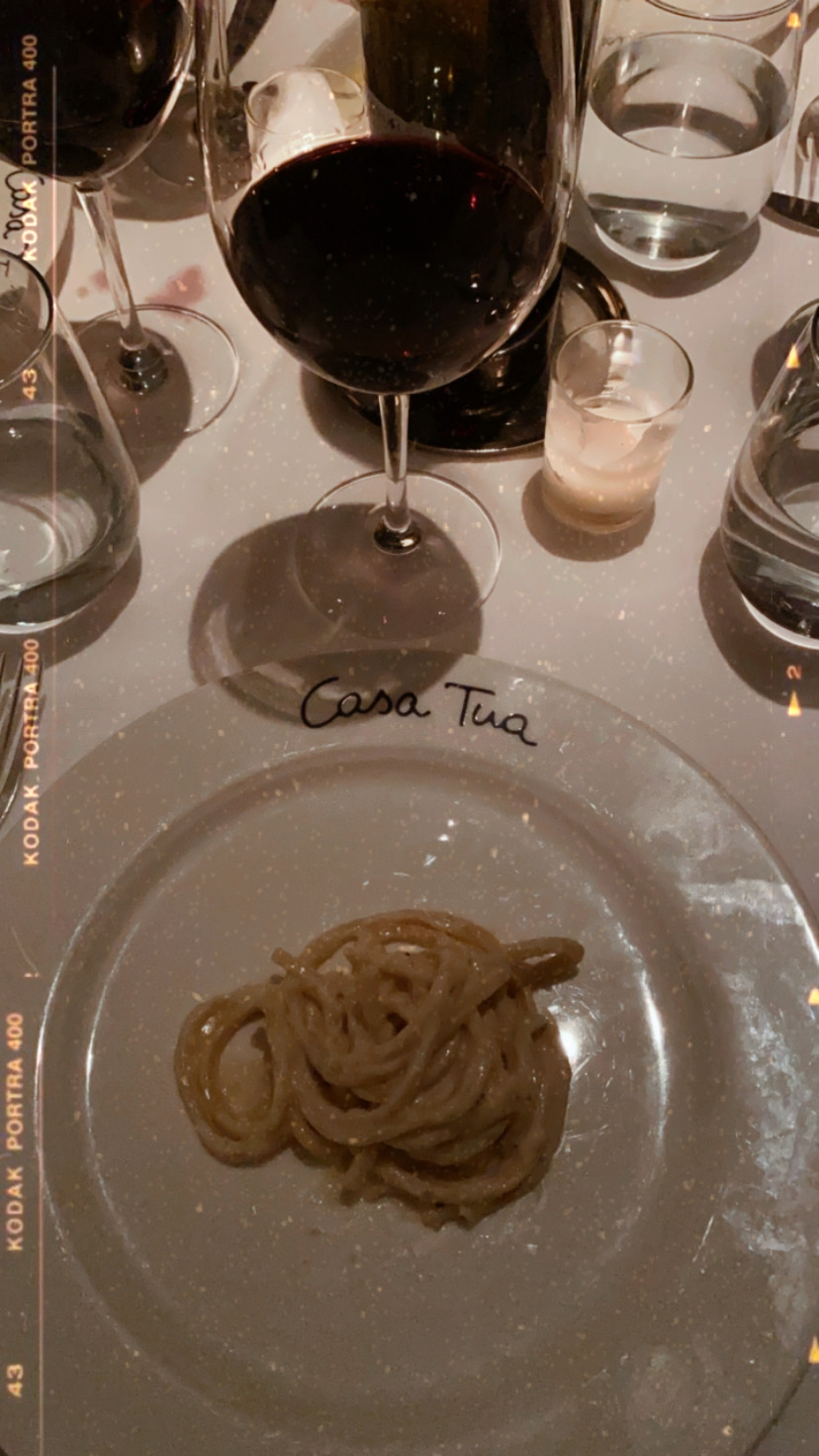 Casa Tua: Just the carbs you need after a day of skiing. We got the Cacio e Pepe to share for the table. Our dinner was soo good!
Caribou Club: This place is all about the people watching.  It turns into a scene later in the evening.  I wasn't crazy about the food, but loved experiencing it.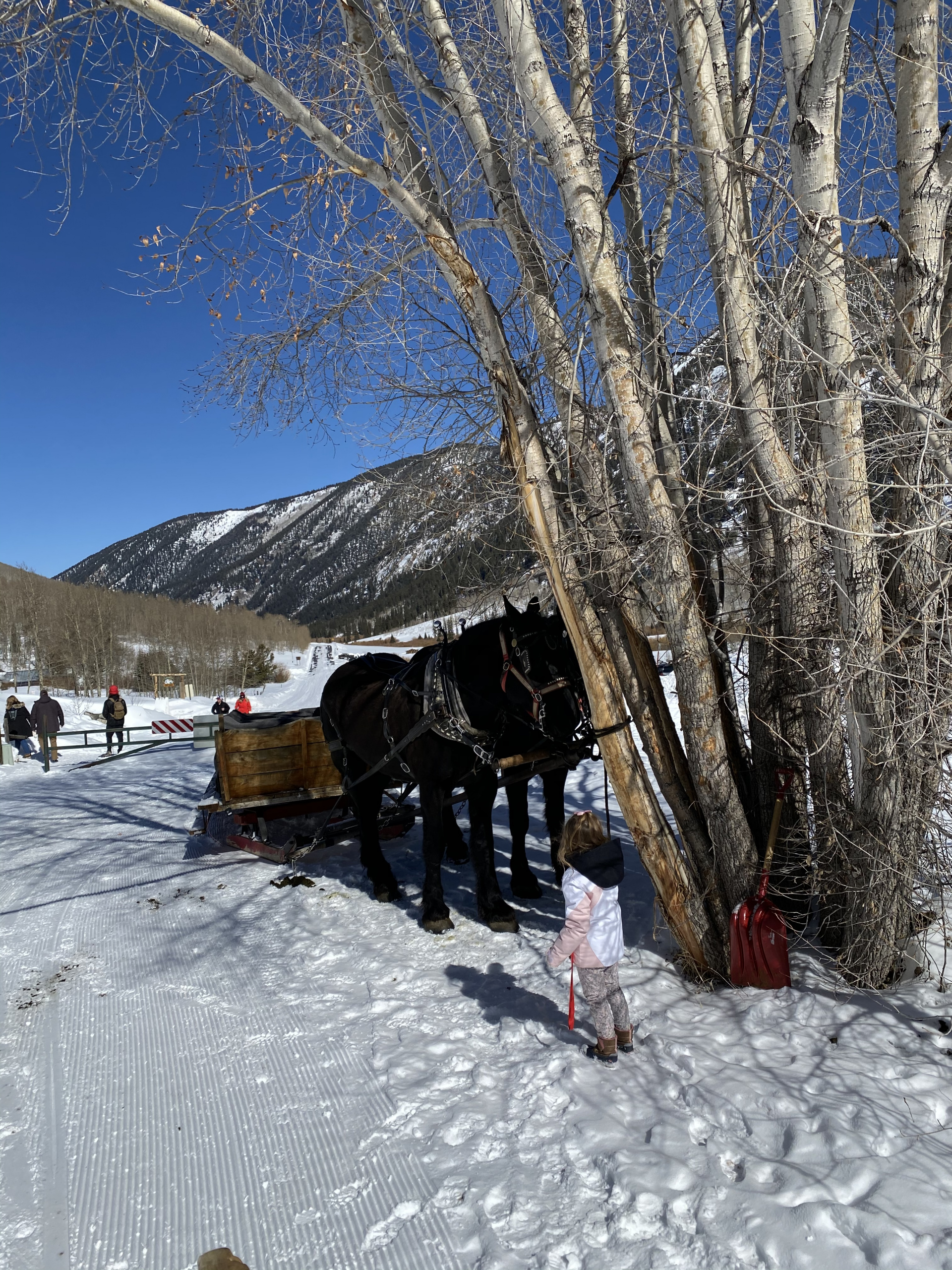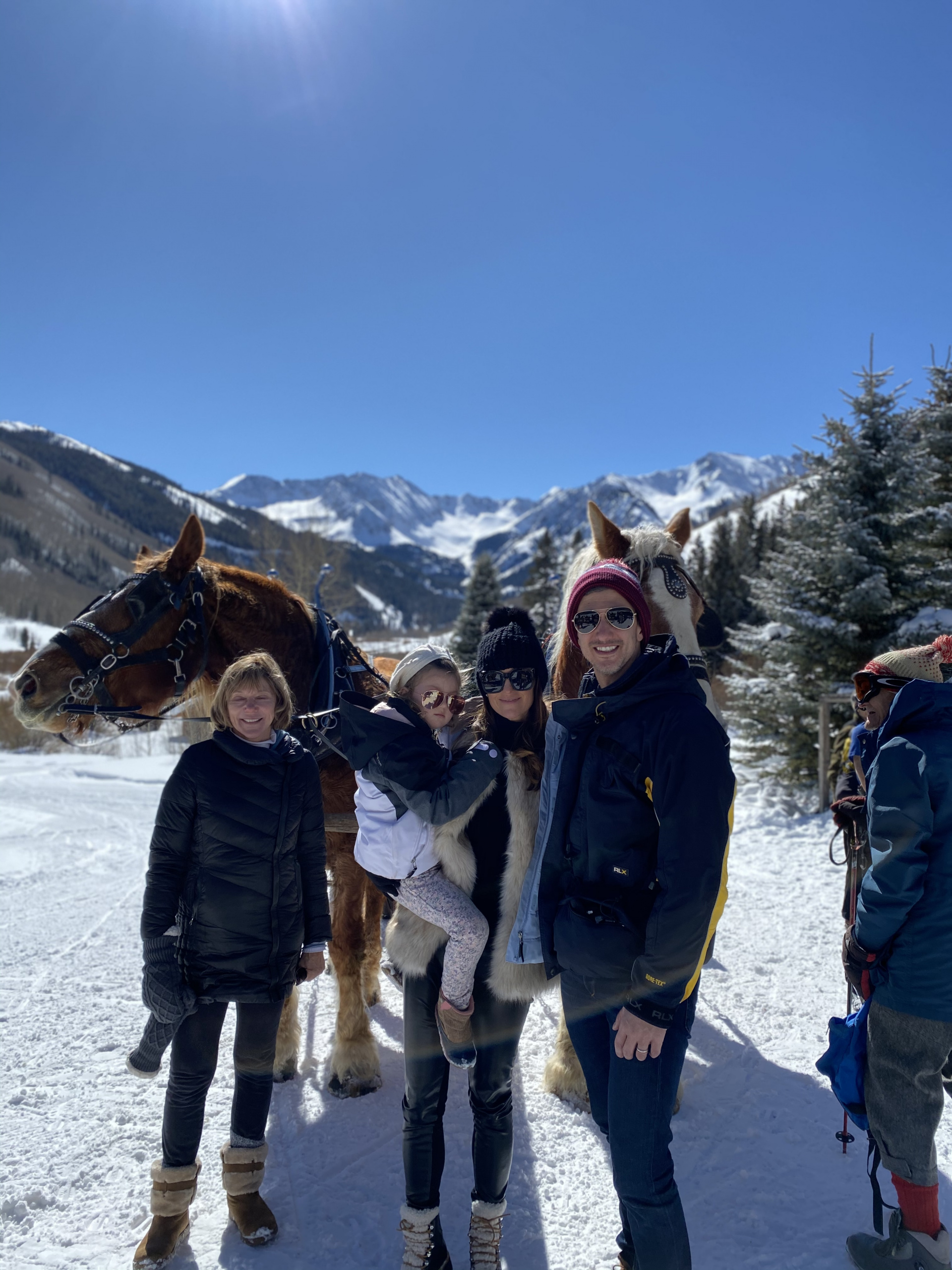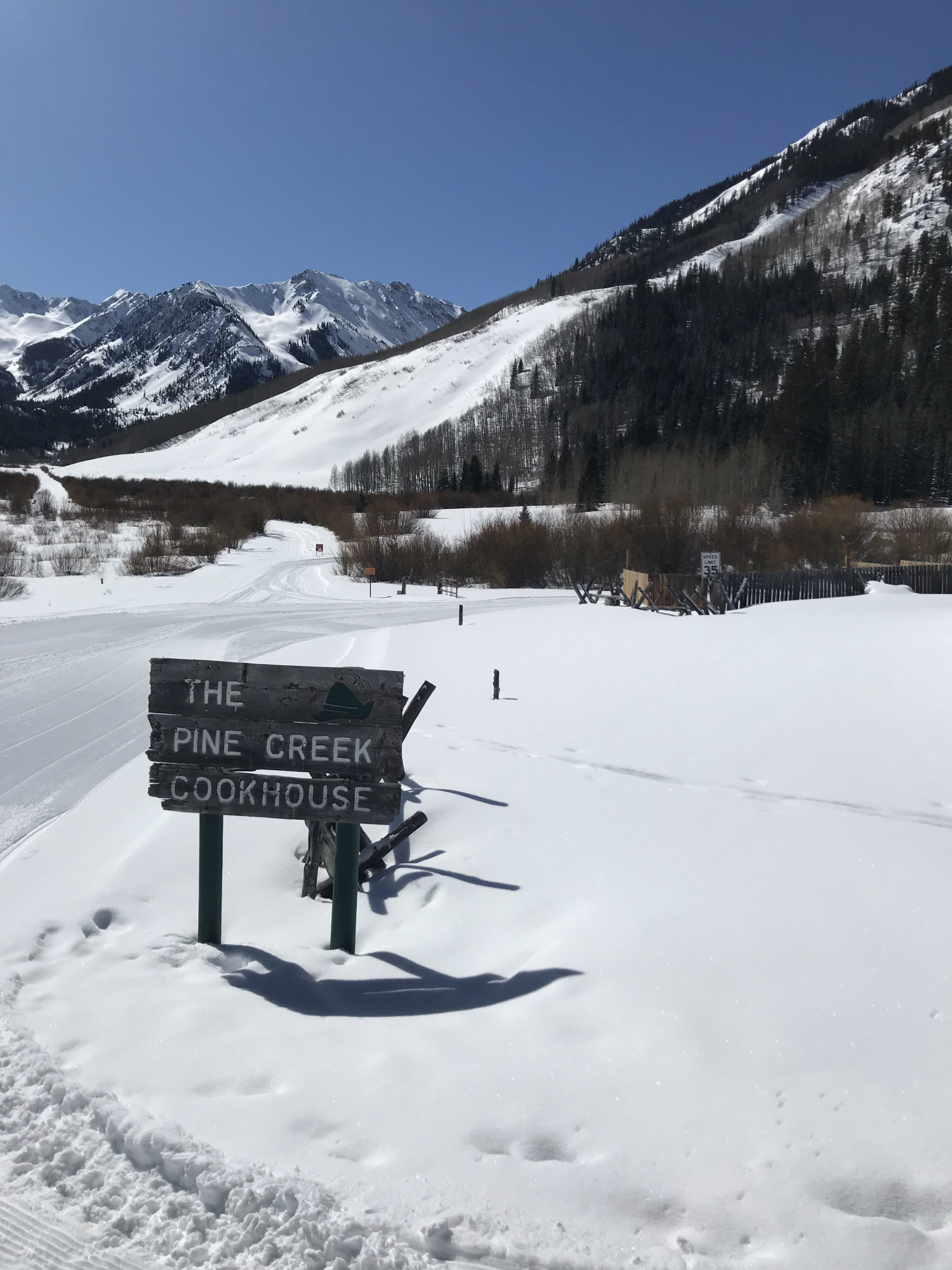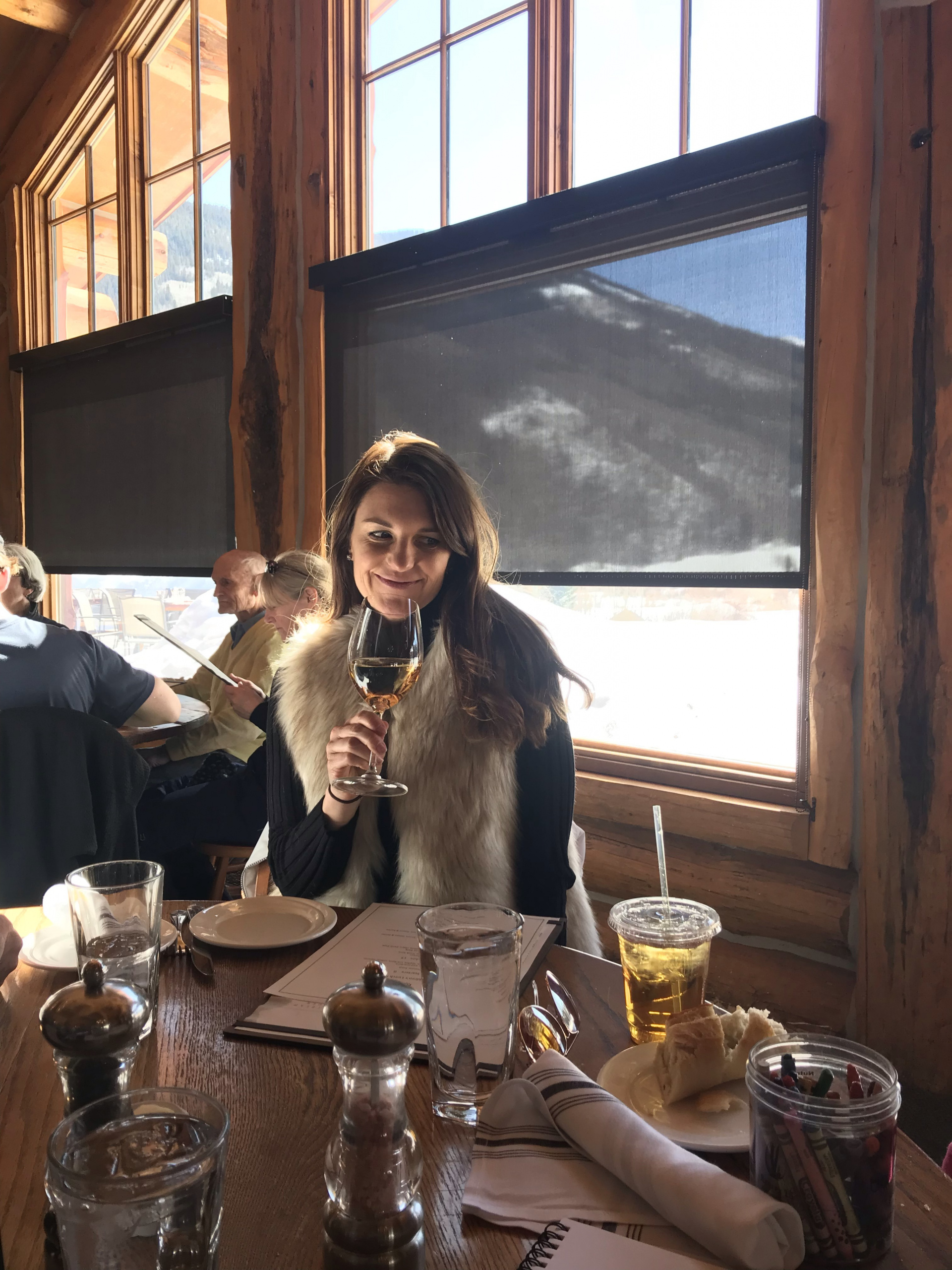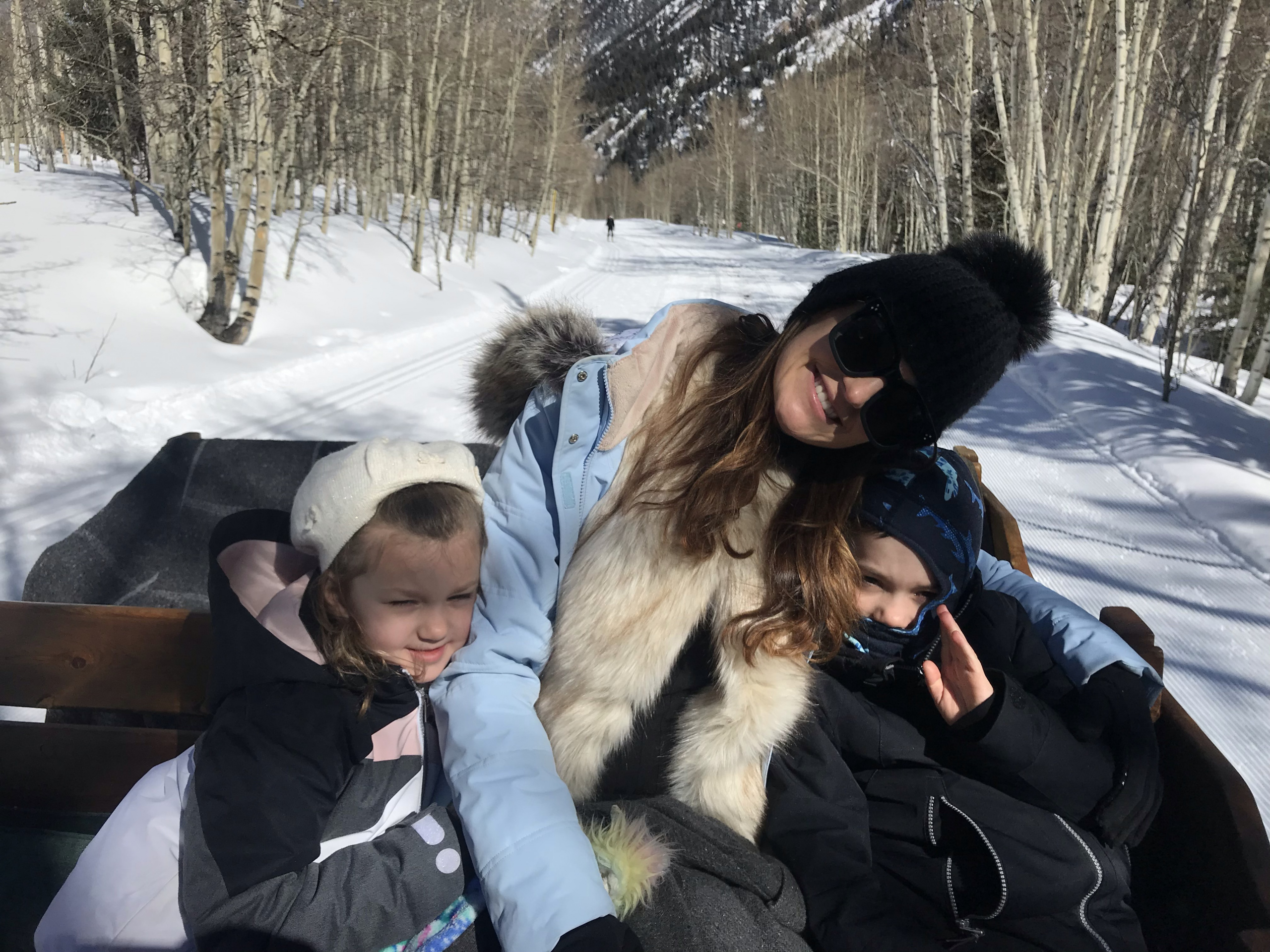 Pine Creek Cookhouse: This was a magical day!  We took a horse drawn sleigh ride up the Elk Mountains to this rustic spot for lunch on day.  The food was beyond good. The place was very family friendly and it was definetly a highlight for me!
Where I also wanted to go: Betula, 7908 Aspen, the White House Tavern.
There is so much to do, see, and shop in Aspen.  Also to add, for the mountains, the kids and I skied at Buttermilk.  Jeff and his fam skied Aspen mountain, but those hills are more advanced.  Maybe next time since we're already planning to go back!  For all the details about what I wore, check out this post.