January Intentions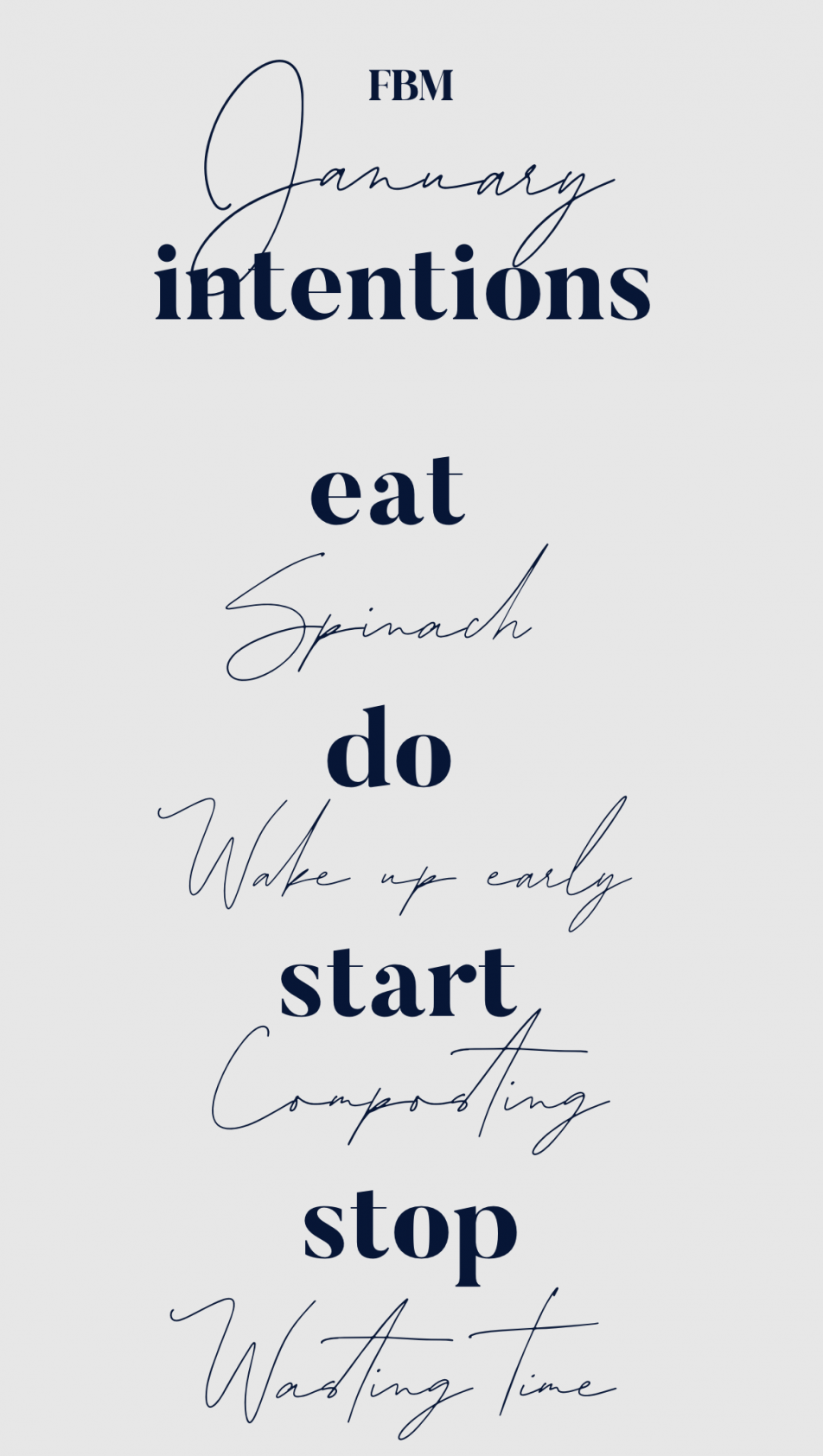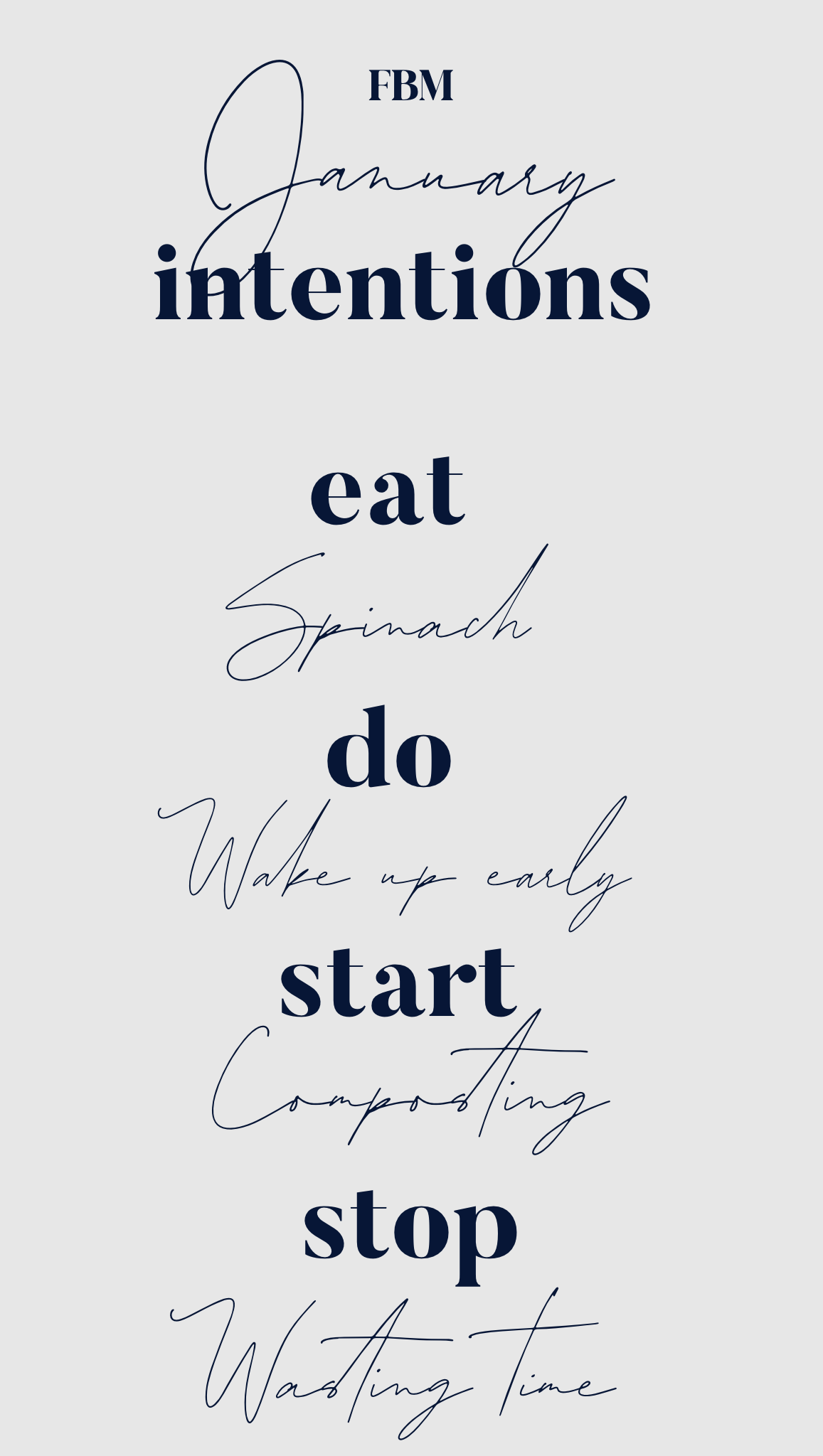 Hi everyone!!  My intention for the new year is to create monthly intentions. I wrote in my 2020 goals post that I wasn't doing many check the box goals. Rather, each month, I want to focus on a few healthy lifestyle goals.
Setting positive intentions is something that really inspires me and makes me feel good. I first learned about it while going to group fitness classes. Many times this happens in yoga but I love when a spin instructor also kicks off class with prompting the room for their intentions. It makes me think a minute about what in my life needs a little attention.
My January intentions are pretty similar to my last post. It's already past the middle of the month as I'm writing this post officially, however, I jotted them down in my planner at the beginning of the month. I promise to be more timely in the future. I guess you can already add that to February's intention list!
Again, I didn't want to make this overwhelming. Just a few items that will lead to a positive change in my health, my family, my business, or the environment.
January Intentions
Eat: Spinach
I know how healthy this leafy green is, but it hasn't made its way into my grocery cart too often. No one else in the family likes it so it's been a hard sell. But knowing all the great health benefits, I want to eat more this month. My plan is to add it to soups, omelettes; make sautéed spinach bowls; and maybe even a smoothie.
Do: Wake up Earlier
After another week of early rising, I'm feeling more focused. While I've been setting my alarm clock for 6:30 during the week, I'm now usually up before it goes off. I honestly still can't believe it! I used to wake up groggy at 7:30 before. Not drinking definitely helps. This is one intention that needs to stick all year.
Start: Composting
I'm so excited about this! Seriously, it breaks my heart how much food waste our family throws in the garbage. I'm starting off small. I purchased this little composting bin that sits on our countertop. Marielle is learning about worms and worm composting at school so she's really into it as well.
Stop: Wasting Time
Once I wake up, I write down the things I need to accomplish that day. If time allows, I try to tackle a few items on my punch list. Using the morning time to streamline the day has significantly decreased the stress in my life. Rather than wasting time, I'm using my time to get a better handle on things.
Wishing you all a wonderful weekend!