5 Natural Hair Care Tips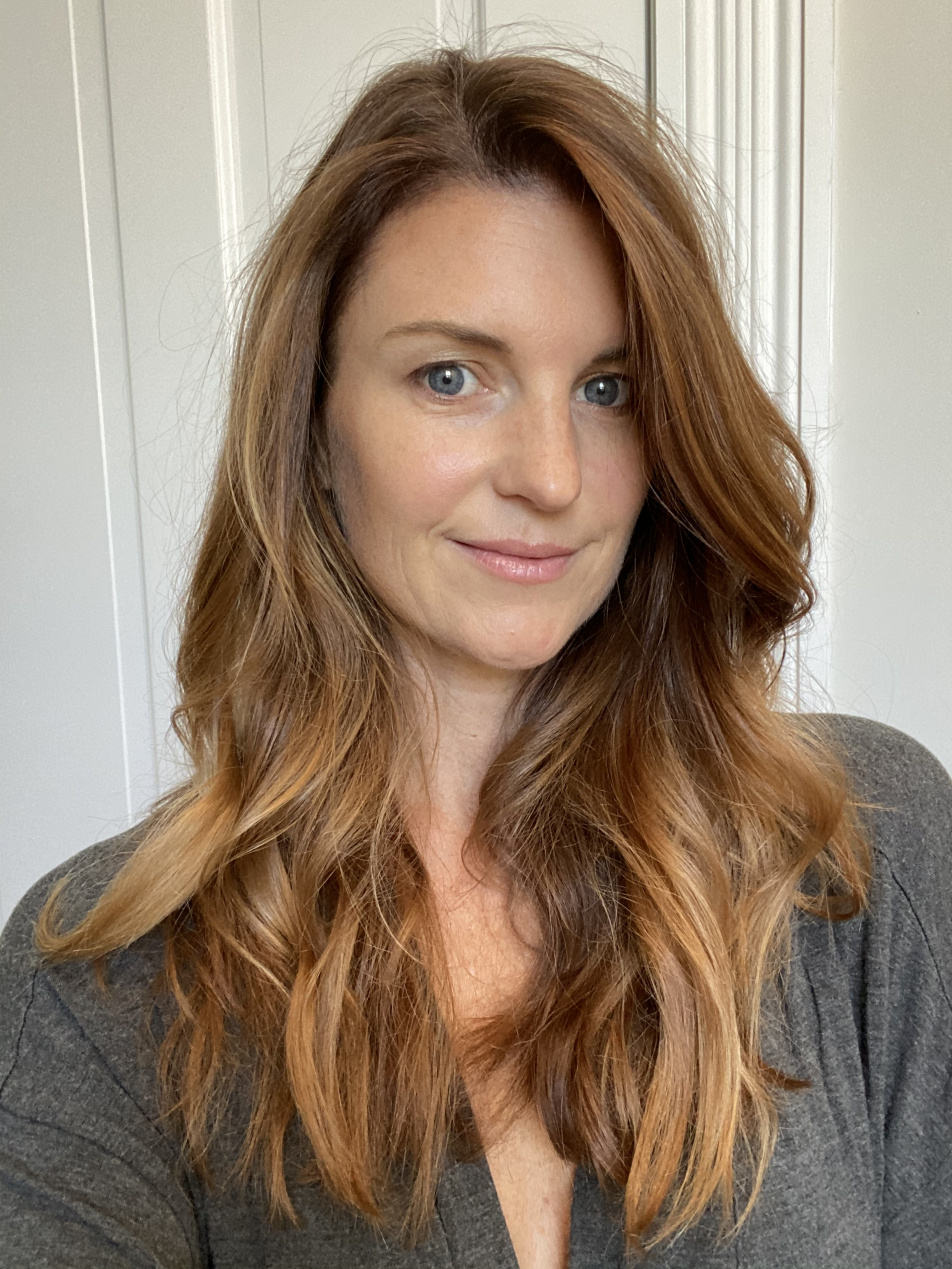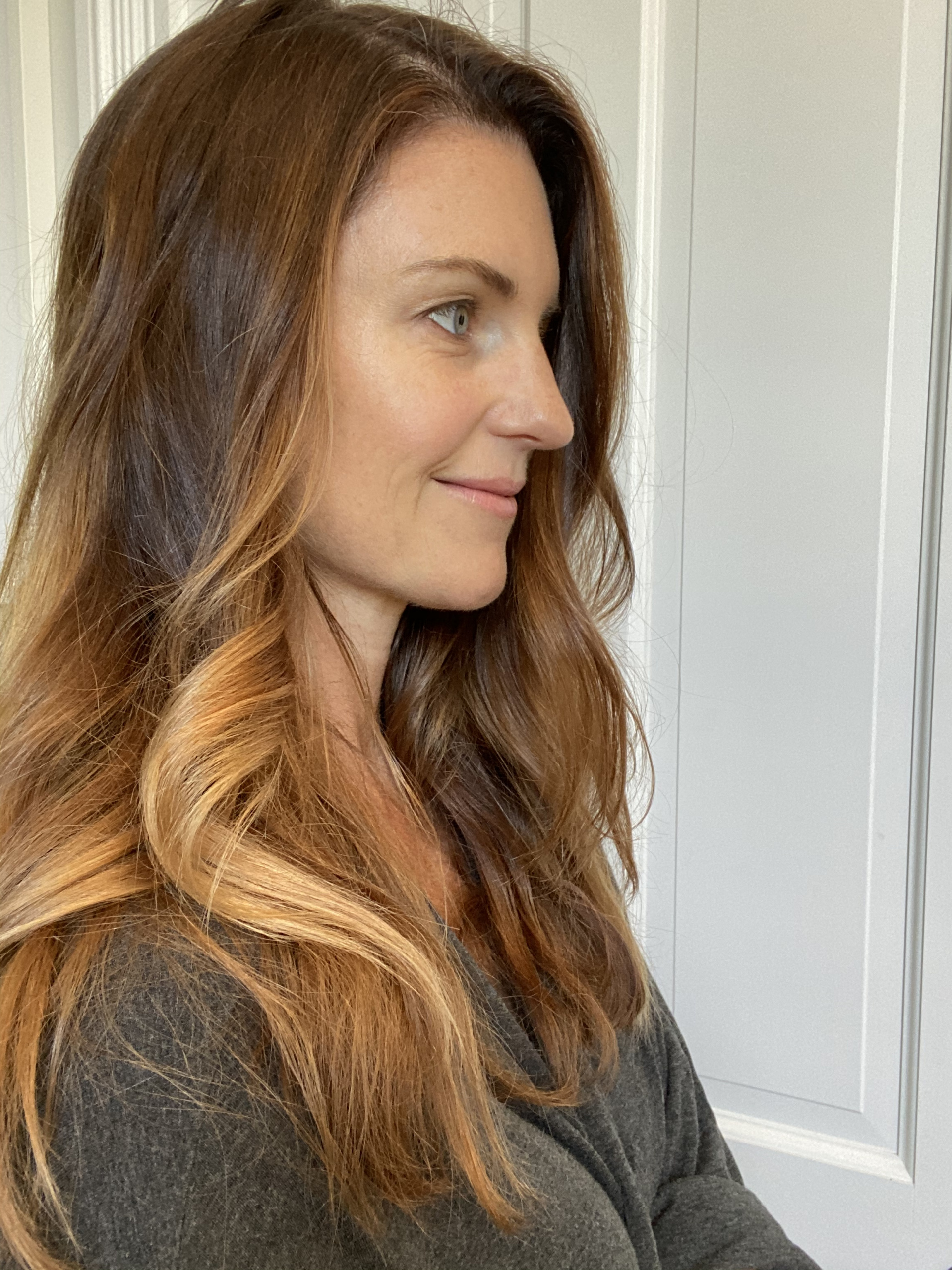 After having two babies my hair was in rough shape. I remember back in high school when a teacher once told me that my hair looked like a Pantene commercial and it stuck with me. If I'm totally dating myself here, that reference was a wonderful compliment. But pregnancy reeked havoc on my hair with it falling out in clumps all the time, so I really wanted to get that ad hair back. Thankfully, I was able to with some natural hair care habits.
When my hair is at its best, I feel great. But it's not just about the cut, color, or style. As part of my overall health and wellness approach, having healthy hair is a must.
So if you're feeling like your hair isn't as thick or healthy as you like. Or maybe you just don't know what to do with it and throw it up in a top knot. I hope these tips will get you back to having the luscious locks you deserve.
5 Natural Hair Care Tips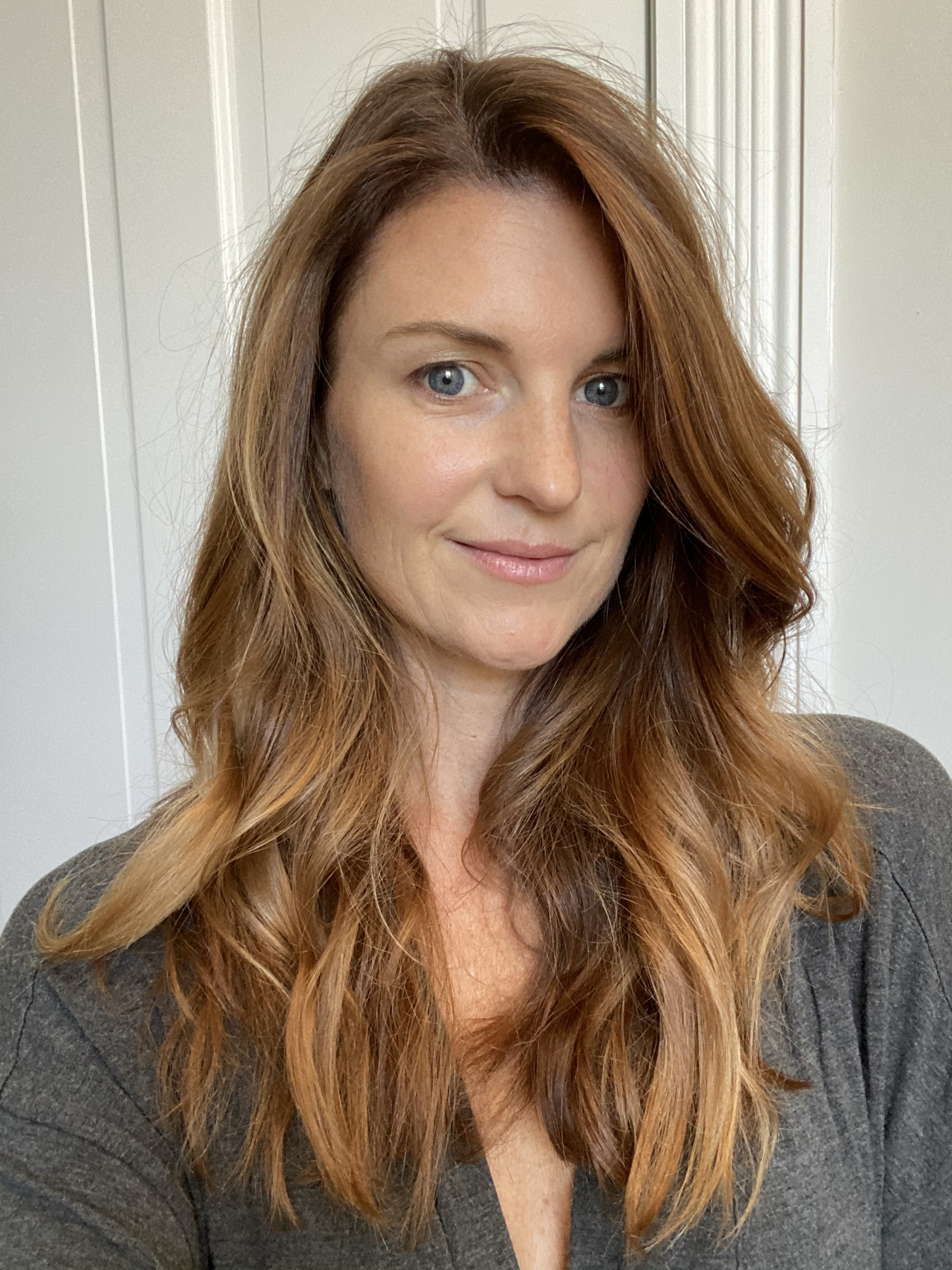 Don't Wash Your Hair Too Much
I love this advice since there are so many things we usually have to do, this lazy option is actually the most beneficial. I wash my hair twice, maybe three times a week. It's Thursday right now and I haven't washed it since Sunday. Trust me on this one, it's for the best.
Skipping the shampoo is gentler on your hair and won't strip it of natural oils. So try to hold out and wash less.
Limit Your Heating Tools Usage
Another bit of lazy advice: don't use a hair dryer all the time. Now, this was super easy for me over the summer while at the lake, but admittedly is harder the rest of the year. But boy does it make getting out the door quicker.
If you just can't stay away from a blow dryer, blow dry just a little and then pull your hair up in a bun either overnight or throughout the day. That way you'll use less heat and still get that great volume.
Same with styling tools, I do not use these every day and when I know I am, use a heat styling cream to protect my hair.
Use Clean Shampoos + Conditioners
I am a big proponent of clean beauty products. I only want the good stuff in the personal care products I use on my skin everyday. And my hair is no exception.
When looking for your hair care products, the first thing to look for is sulfate free.  Sulfates excessively strip the hair of dirt but also take away your hair's natural oils. They can also be irritating to the scalp and your skin. I color my hair and my colorist always suggests a sulfate free shampoo to ensure the color lasts longer.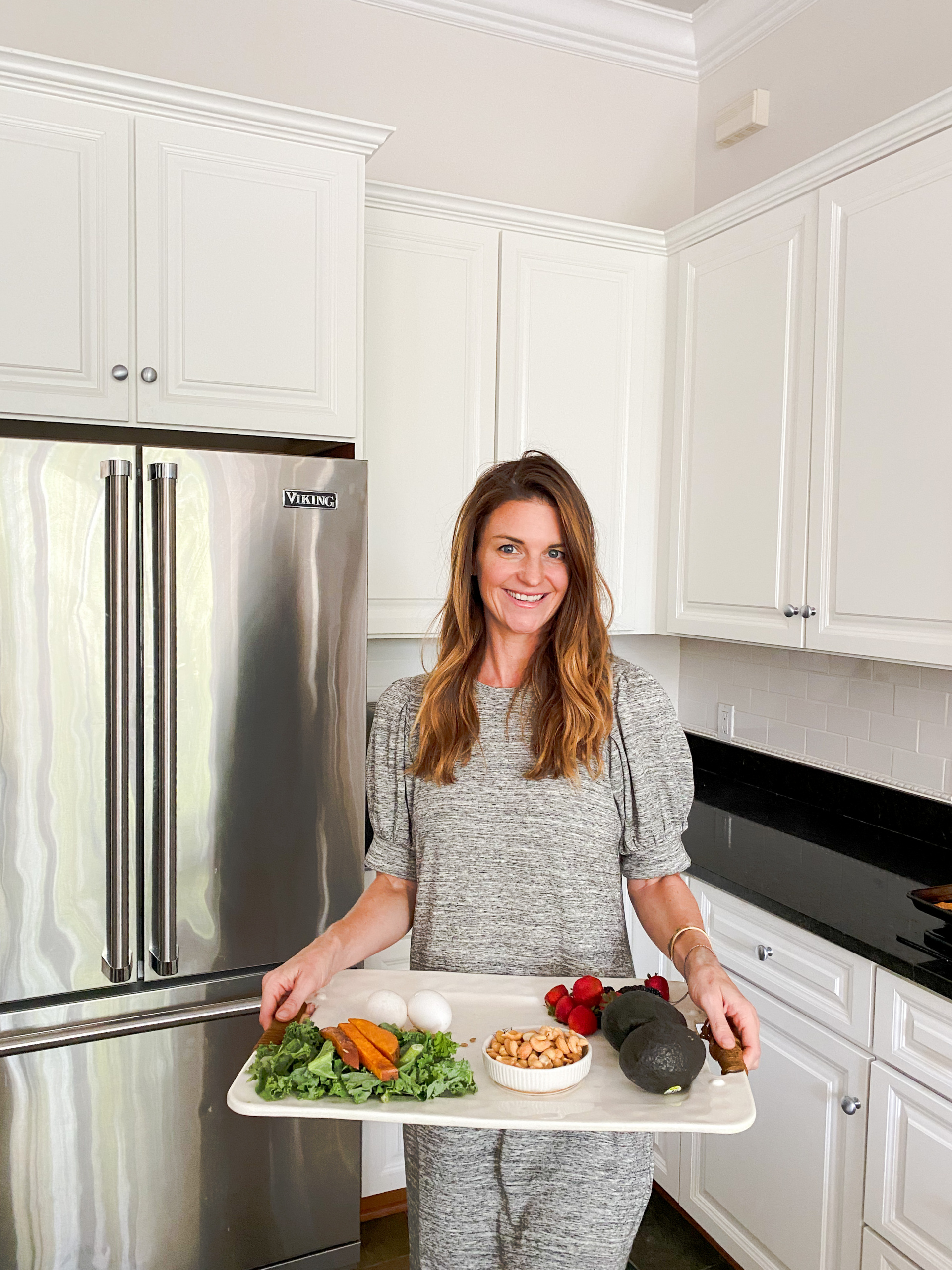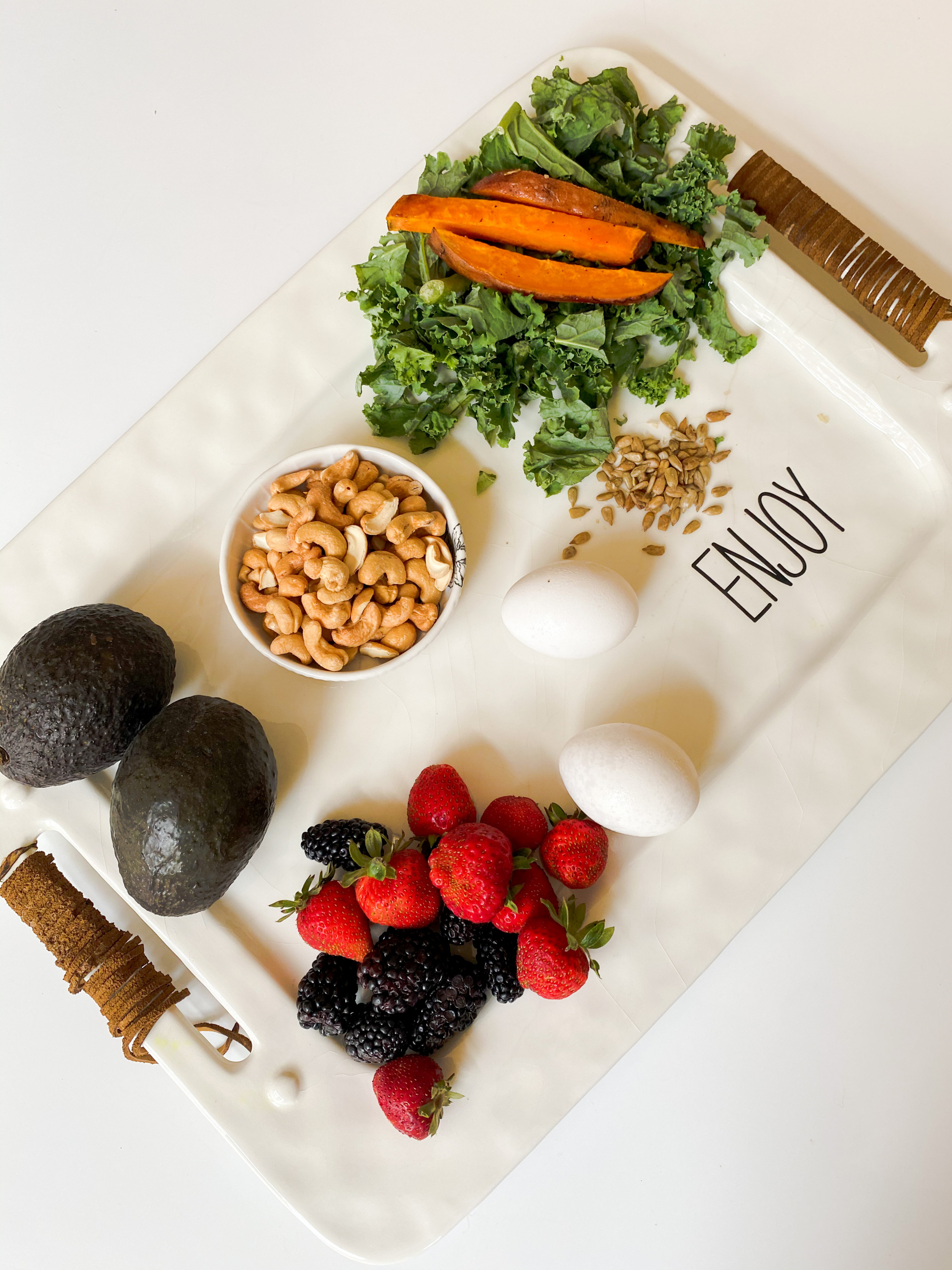 Eat a Healthy Hair Boosting Diet
Looking at food as a way to empower your body is a great start. When you choose healthy produce – you know, the fresh stuff that doesn't come in a box – it will have a positive impact to your overall wellness.
For the health of your hair, try to add more of these to your daily diet.
Eggs: a source of protein and biotin
Berries: antioxidants, vitamin C
Fatty fish: omega-3 rich
Dark Greens: lots of iron and folate
Nuts + Nut Butters: vitamin B, E + zinc
Seeds: zinc + vitamin E
Avocados: healthy fats
Sweet potatoes: beta-caratene
I know it's not always easy to eat healthy all the time. Taking a multi vitamin, a Biotin supplement, and even collagen are great options to get the nutrients you need. These will keep your hair and scalp healthy, prevent hair loss, and promote hair growth.
Sleep on a silk pillow
Once I slept on a silk pillow, I could never go back! Sleeping on silk is great for your hair as the fiber doesn't pull like a cotton. Plus it's just so dreamy!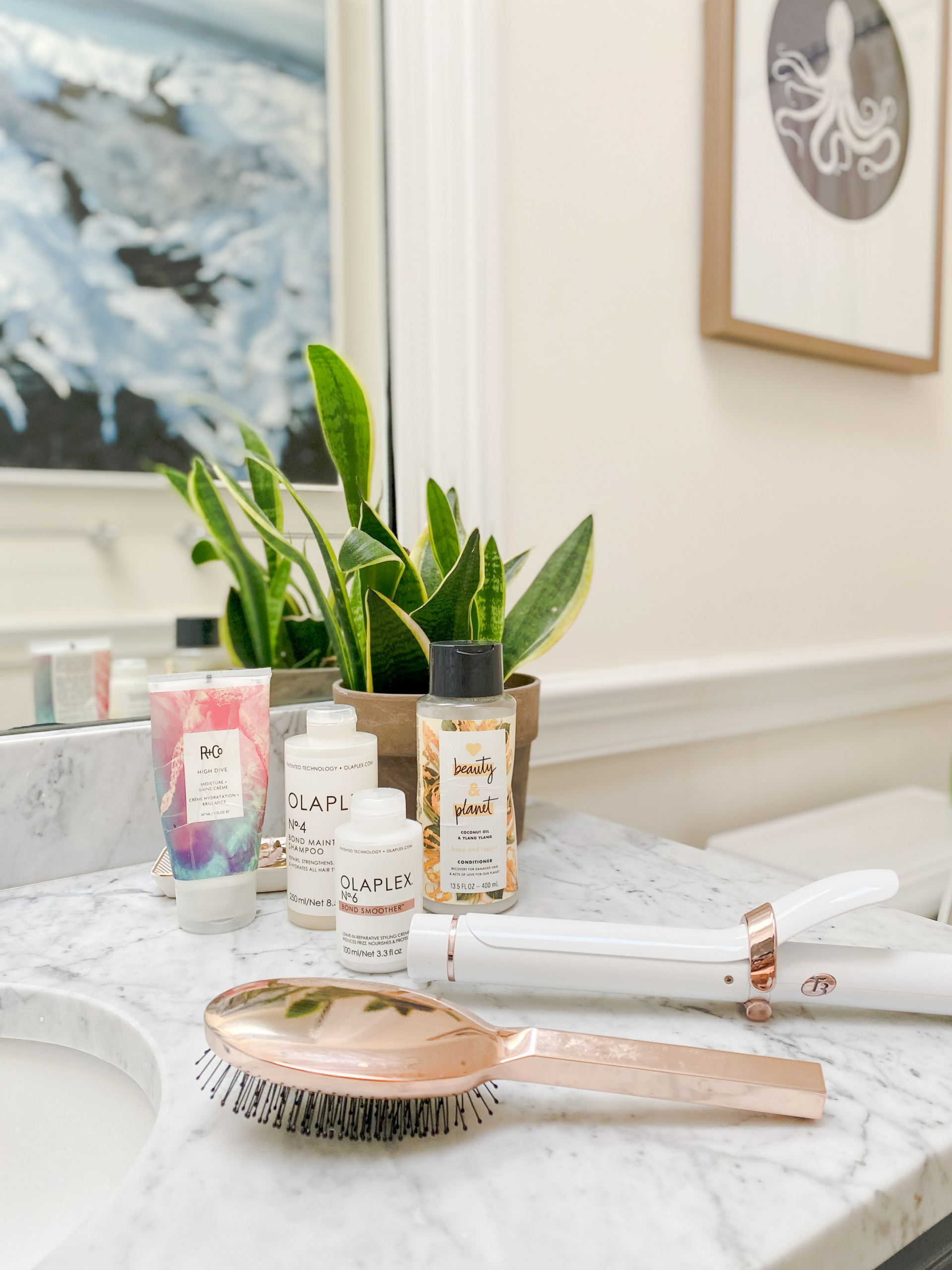 My Favorite Natural Hair Care Products
Here are a few products that I use and love…
I've been using this for months and love it. I actually bought a cute holiday gift set of travel sizes to start. My hair looks shiny, is more manageable and just feels really healthy after using. It's also Paraben-free, sulfate-free, phthalate-free, gluten-free and works on all hair types. When I take my hair down from air drying, you get the nicest scent. I sometimes use the Bond treatment as a leave in conditioner to beat frizz.
This is a hair mask product that you apply to damp hair and then rinse out after 10 minutes. I use this a few times a month for a deep conditioning treatment.
I picked this up when I forgot to pack a brush on a recent trip. I honestly grabbed it because it was so pretty. But it's really gentle when I brush and doesn't give that feel of hair loss by pulling out too many strands.
Upgrading to a ceramic curling iron will save your hair. Ceramic helps reduce frizz but also reduces heat damage on all types of hair.  I love my T3 ceramic curling iron. It gives the perfect beach wave when I want a more polished look.
My stylist introduced this product to me and I've been hooked. It's a clean brand, which I love, and will get rid of frizz and moisturize your hair. I even sometimes use it on Marielle after she washes her hair and the next day she has perfect hair.
I don't like to use the same shampoo and conditioner every time. I discovered Love Beauty Planet during a Target run years ago and now I always have it in my house. It's great drug store clean beauty brand at a price point that won't break the bank.
I've really been loving and buying their conditioners with coconut oil ingredients. In a perfect world where I do all the right things and have endless time, I would slather coconut oil straight on my hair. Why? It's so good for it! Coconut oil penetrates all its goodness deep into the hair follicles to help strengthen and grow your hair. It's soothing on your scalp and hair and leaves your hair super hydrated and shiny. But to keep things easy, I use this conditioner instead.
This is the silk pillow I sleep on. It comes in many colors and you can purchase individually or as a set. It definitely sets the mood of a peaceful night's sleep and restoration.
Well, I hope these natural hair care tips have been helpful to you! If you have any questions on anything in this post, please let me know. Wishing you gorgeous hair!
xo,
Kellie
Shop natural Hair care favorites