Stay At Home Outfits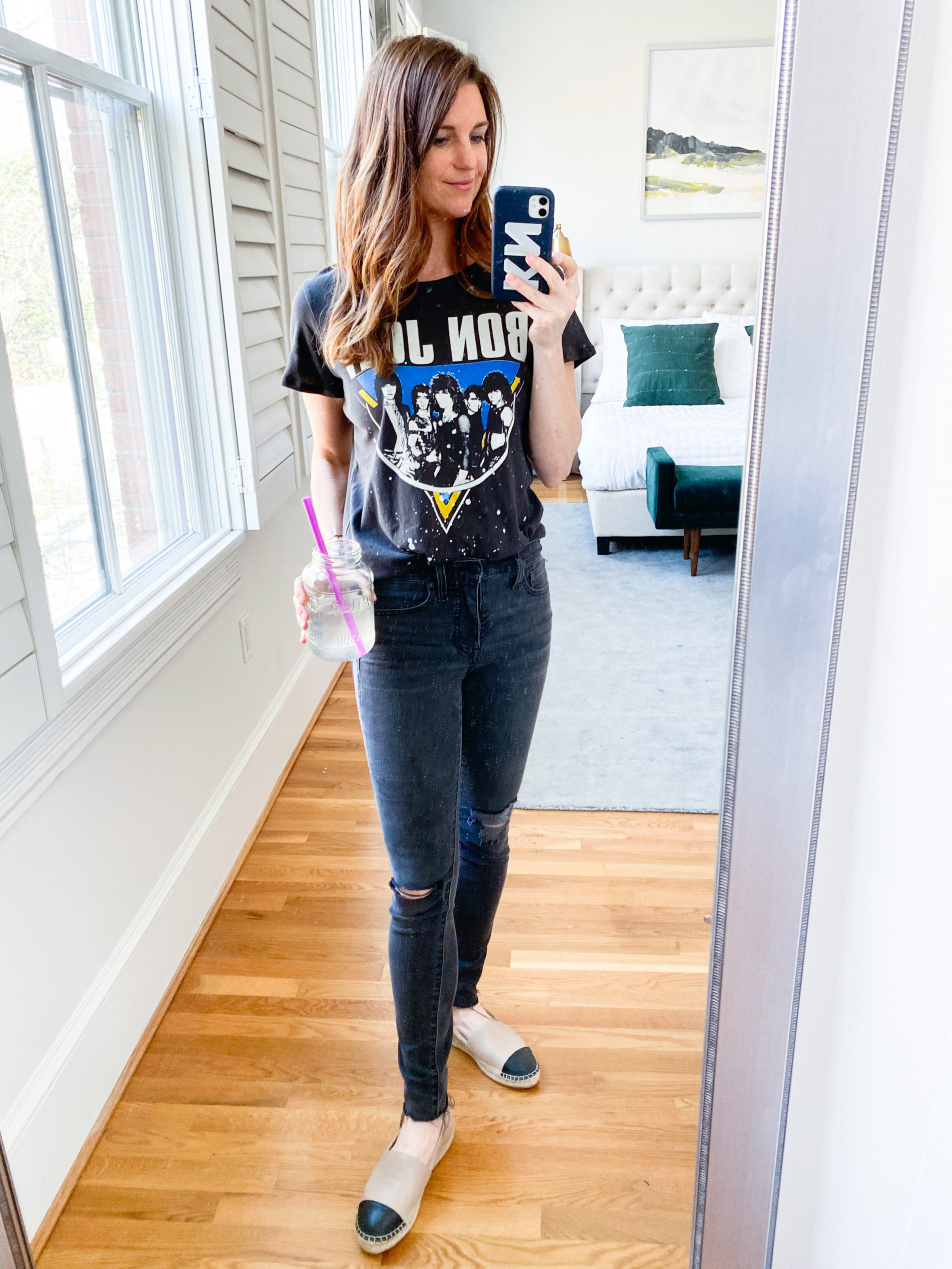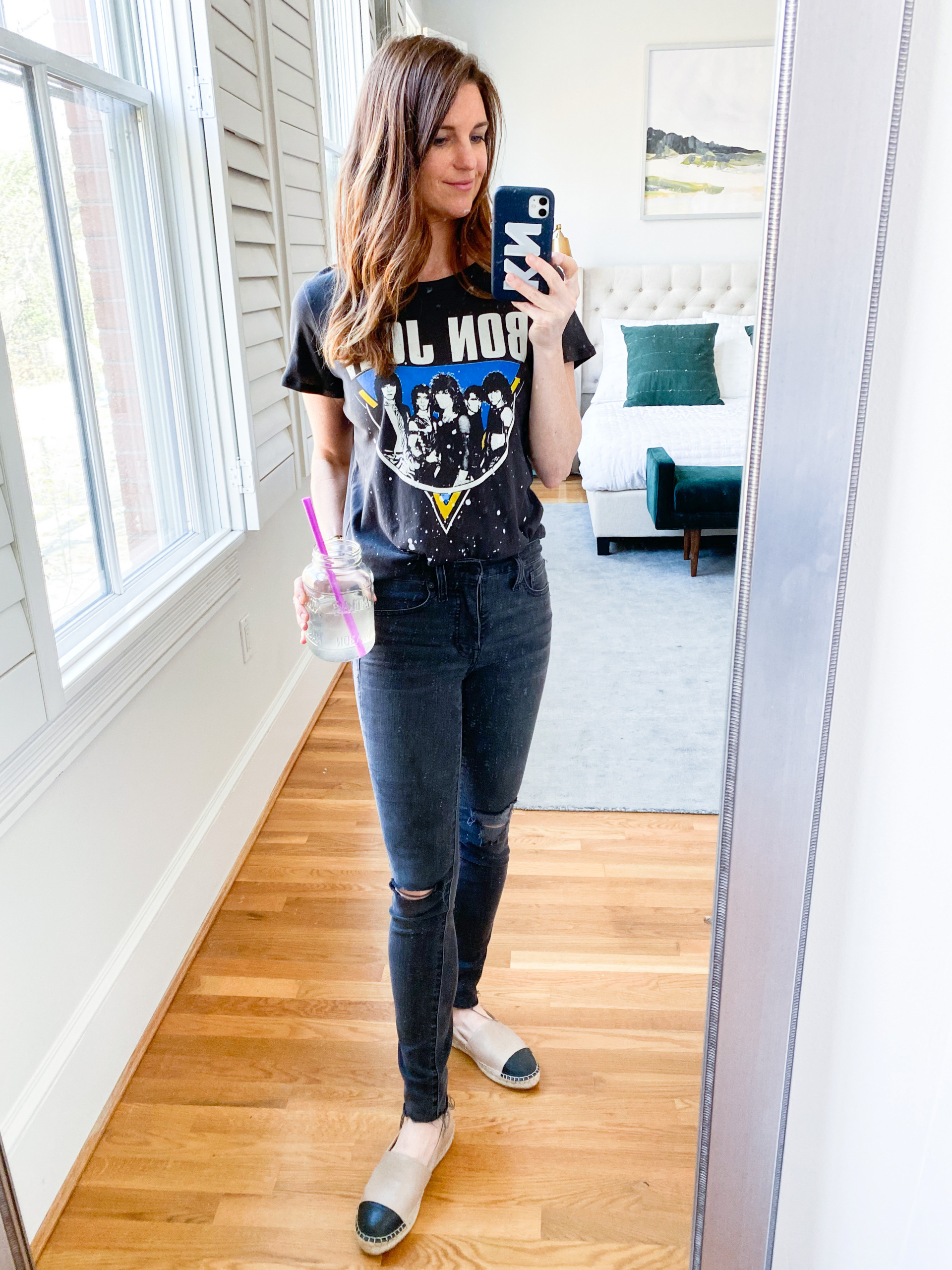 An absolute must for my stay at home outfits is comfort.  Some days require more comfy style than others. I've been seeing a lot of graphic tees and knew it would be a fun add to my looks. For me, I grew up in the same hometown as Bob Jovi so this was the tee for me!

While I bought this tee to give a little edge to my usual loungewear, I was so happy that it was so soft and comfy. Seriously, paired with my Madewell denim, it almost felt like I was wearing pajamas. It's a stay at home outfit that works great for your outdoor walk around the neighborhood.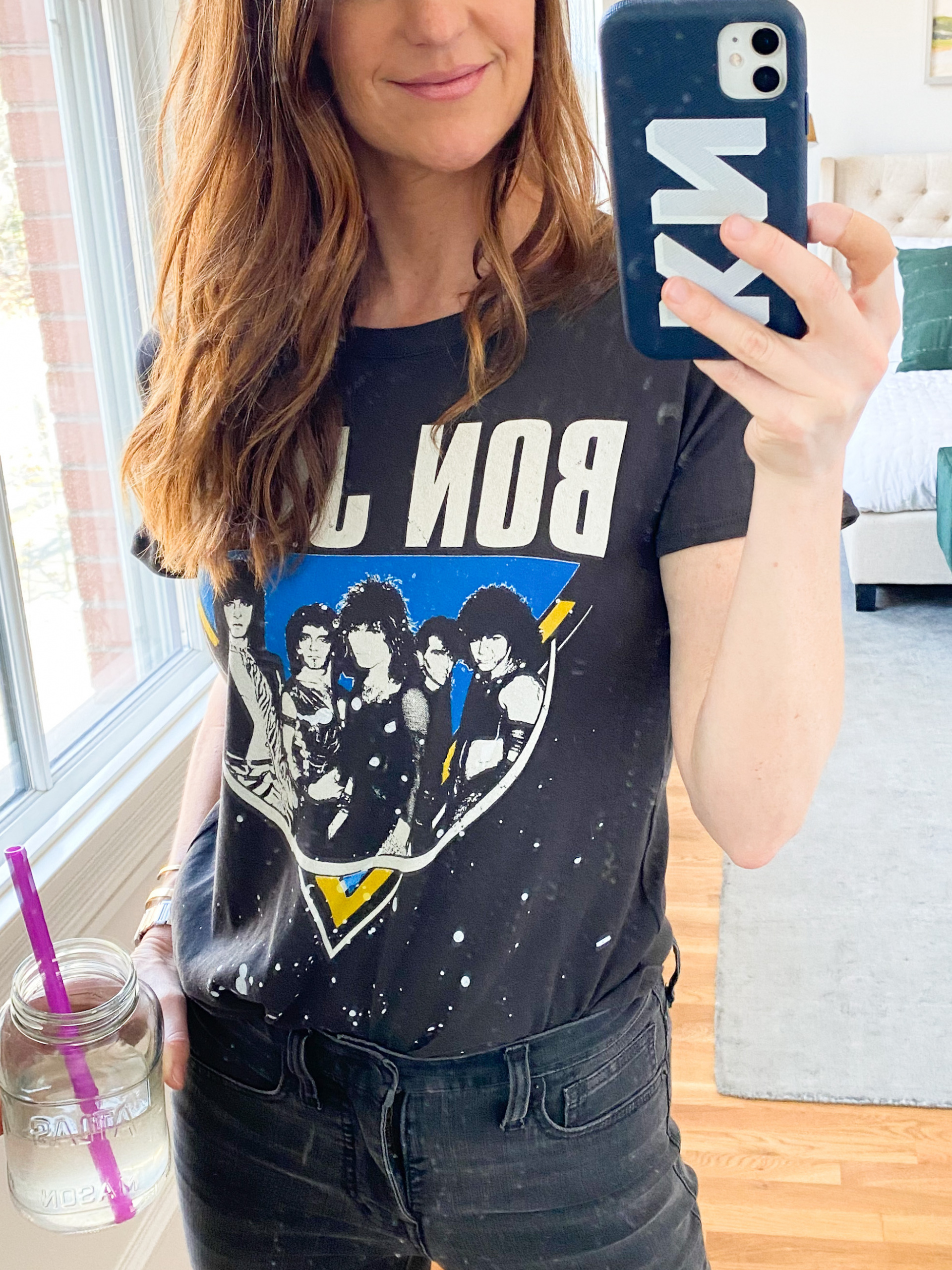 I've rounded up a few more comfy clothes that you can easily click on below. I just completed a Target order and these striped shorts were included. Also, I've been adding a few more workout outfits to my wardrobe since my at home fitness classes are keeping me sane during this time.

Most of my recent posts have been about comfy outfits and essentials for your time at home. If you're looking for what a typical week looks like around here, check out this post.
SHOP MY LOOK

Stay healthy and comfy!!