Faking the Glow: 5 Bronzers + Self Tanners I'm Using Right Now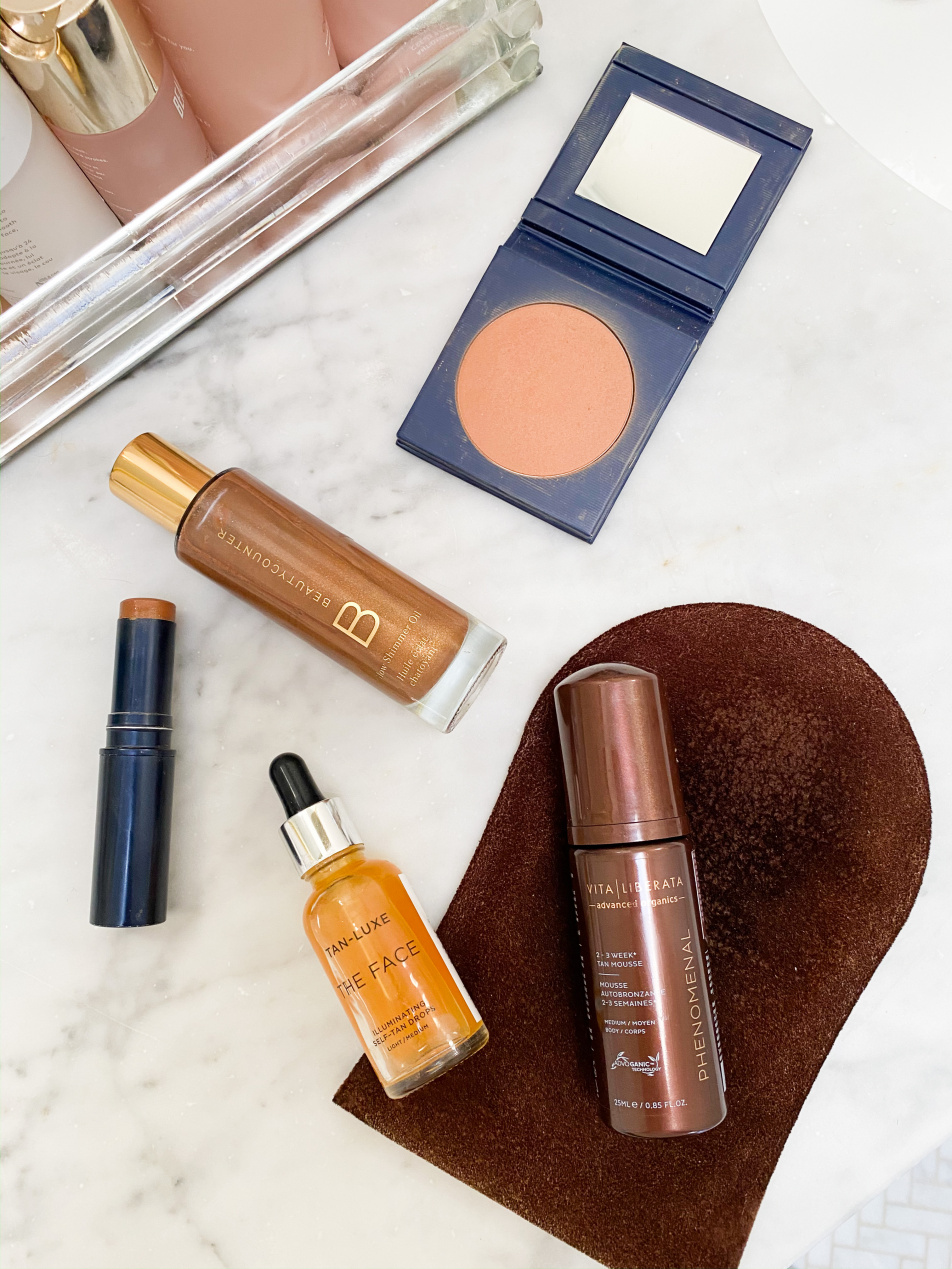 While going on vacation is out of the question these days, looking like you did is something you can do at home.  I'm actually writing this on the day our family was supposed to leave for our Easter trip to Florida.  While not going is disappointing, staying safe and healthy is the most important thing these days.  But a positive outlook and a few products can stay giving you that glow in no time. So I'm sharing today the bronzers and self tanners I'm using right now.
Before I go any further, I would also add that these beauty products should be part of your regular routine.  Here's why:
Getting your sunkissed glow from the sun is not the safest route.  It will age you, creating sun spots and wrinkles, plus may lead to skin cancer
These products can give you a bit of a confidence boost.  You can look healthier in a few minutes.  I'll share some swimsuit pictures to prove it!
You can maintain the look all year round.  If you love the look of a self tanner, you can use all year round!
If you choose a clean brand, there are extra benefits to give you skin like moisturization.
OK, here are the 5 items I have in my routine that I've been using during lockdown.
5 Bronzers + Self Tanners I'm Using Right Now

1. Tan Luxe:  The Face // I've been using this bottle for a few months now and really like it.  You don't apply directly to your face, but rather you use the droplet to add to your serum, moisturizer, lotion, or oil. You can control the amount of drops.  I usually apply at night before bed. I swipe a little of my night cream and add 1-2 drops.  Then I rub the two together and apply to my face making sure I get my neck, under my chin, and ears. The next morning, you'll have a pretty glow and won't even miss your makeup.
2. Vita Librata Mousse // I ordered this one from Ulta and liked that it was available in a set that came with a mitt.  The mitt is the game changer for me. I've used other self tanners before and the hand application always left streaks.  I pump 2-3 times into the mitt, rub together a little, then start application.  Since I apply this from the neck down, I usually start with a large surface area.  For example, I do my thighs first before moving down to the bonier parts of my leg like my shins and ankles. I usually do this 1-2 per week.  Oh! I also learned: Don't apply while your hair is still wet. I did this once right after the shower and the water droplets left a mark.  I'll also add that I've never had an issue with it coming off on my sheets.
3. Glow Shimmer Oil // I use this as maintenance between the self tanner.  This will just give a hint of color.  But I like that it's a body oil and want to keep extra hydrated to maintain the glow.  You may already know that Beautycounter is a clean beauty brand I use and trust, but I'll also mention here that the other products are pretty clean as well!
4.  Bronze Glow Highlighter Stick //  I use this like a contour stick.  I apply it on my cheeks and sides of my forehead then simply rub it in. Since I use a tinted moisturizer most days, I like this cream based formula to go with it.  The stick also comes in a clear/highlighter shade that you can add to the tops of your cheeks!
5.  Radiant All Over Bronzer // I also like to add a powder sometimes to my routine.  This one has a shimmer and I just use a little! I use the shade Dune.  If you like a matte bronzer for all over your face, I'm not sure I would recommend.  I like it more as a contour blush.
Shop Bronzers + Self Tanners:

So now that you're all vacation ready, here are a few swimsuit favorites.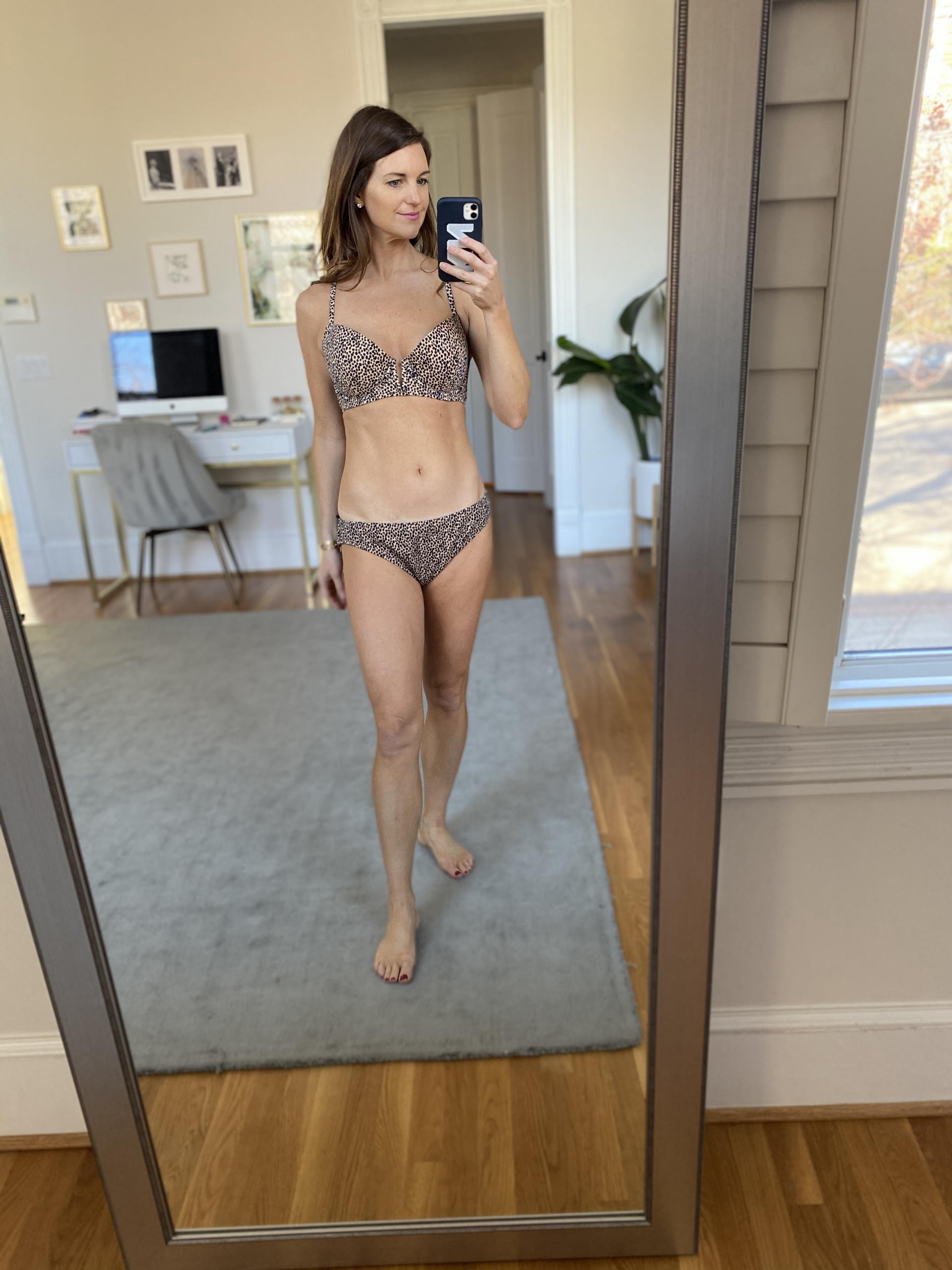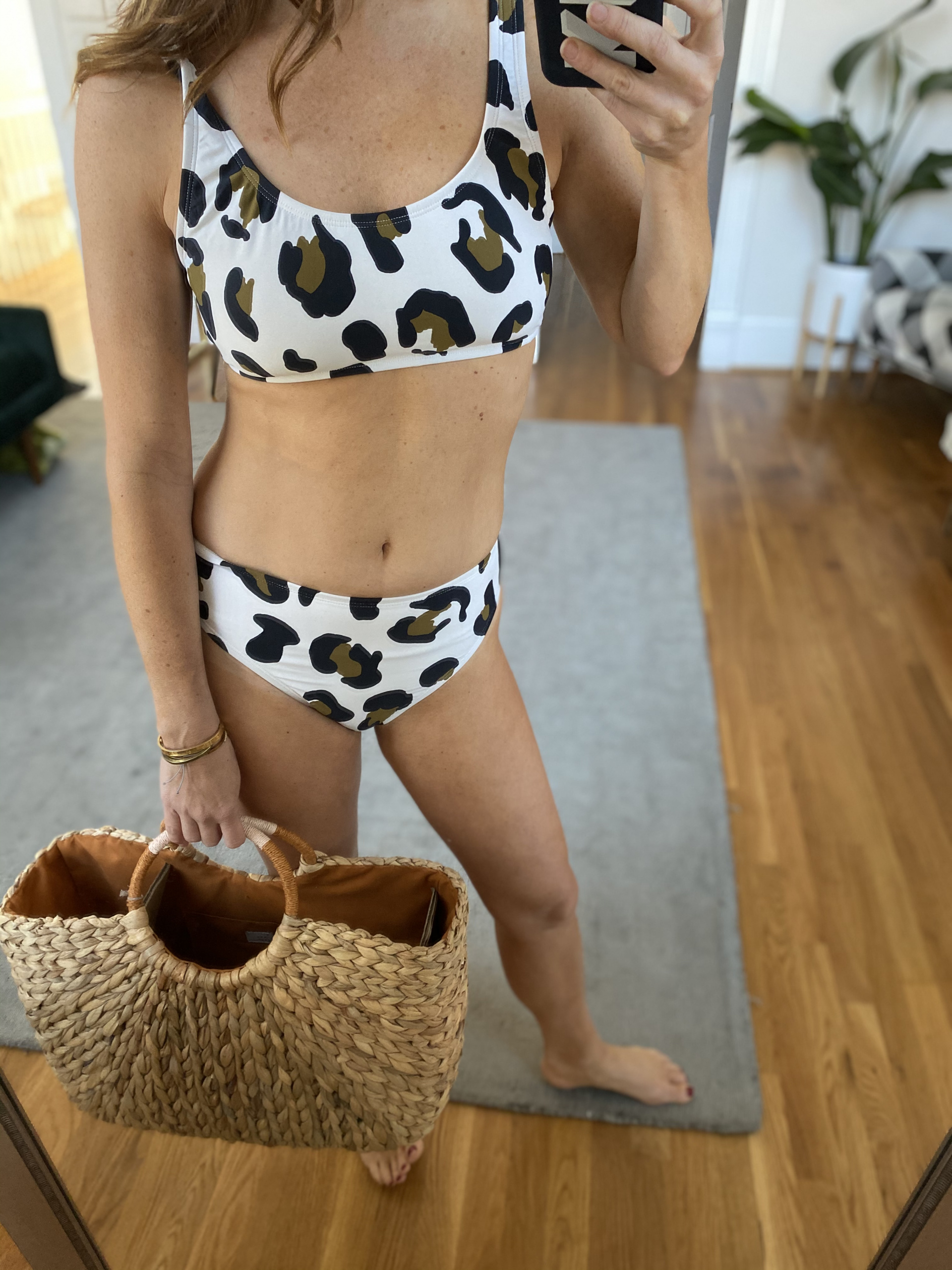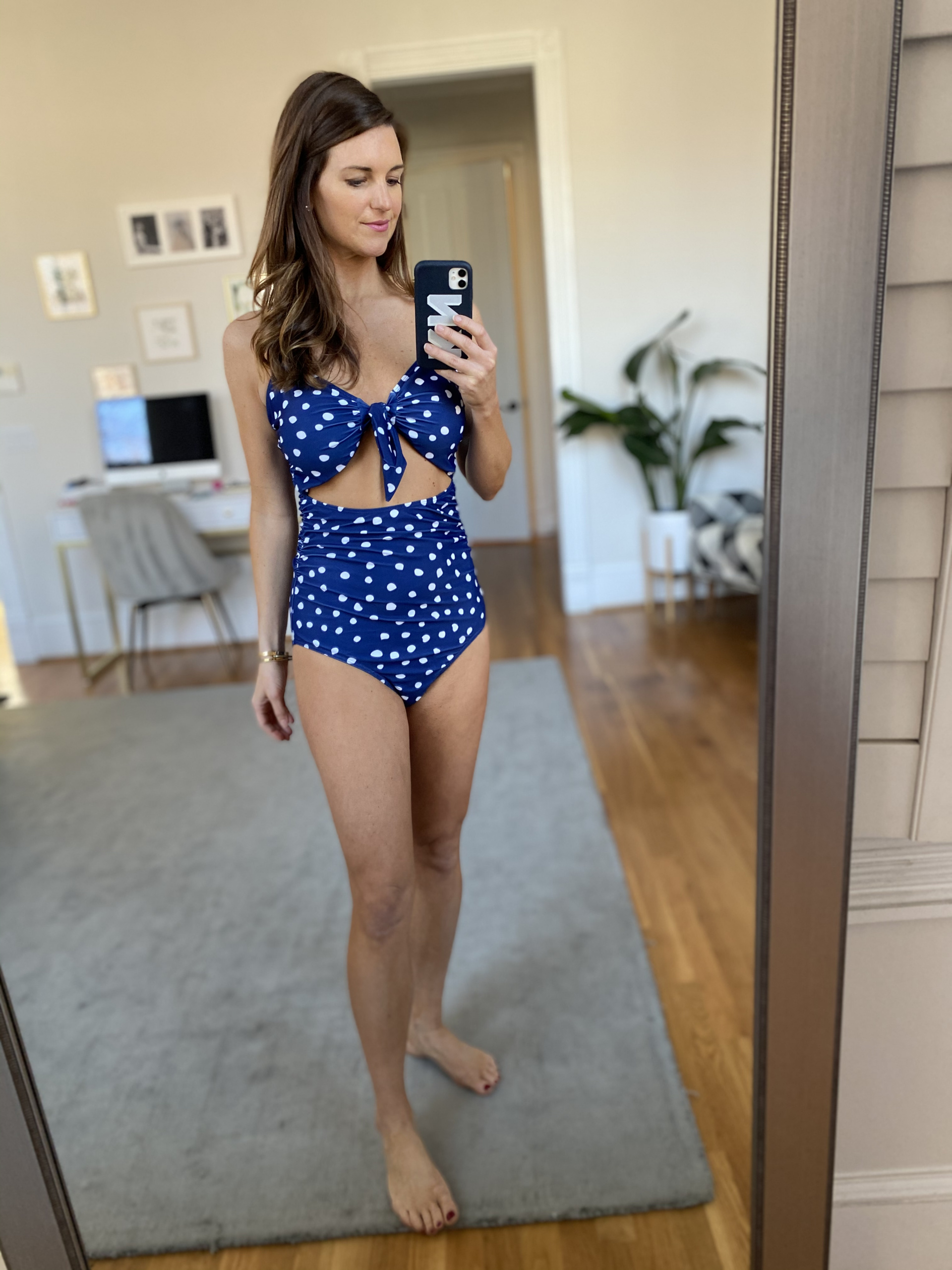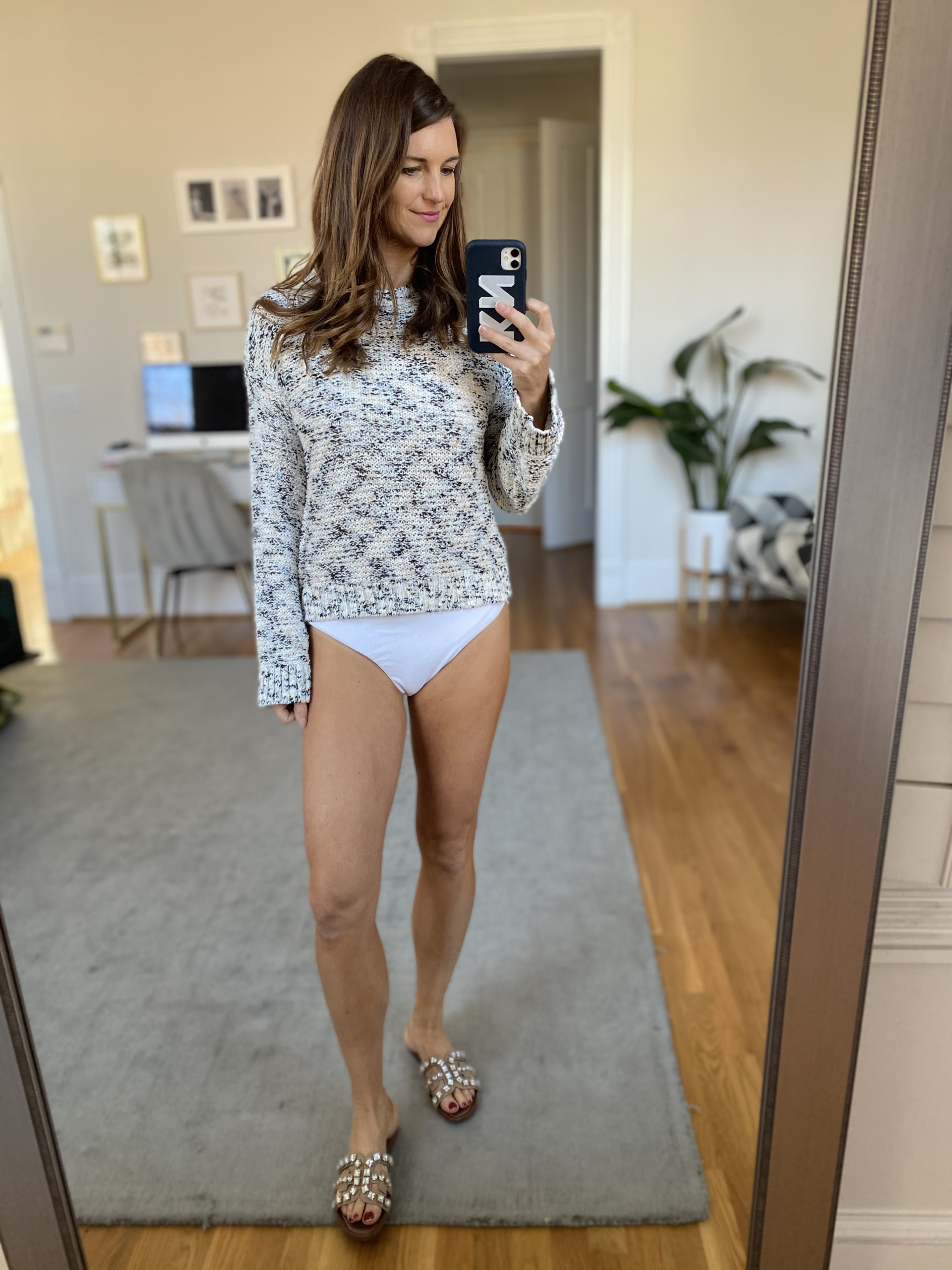 I hope these bronzers and self tanners give you the virtual vacation you need!