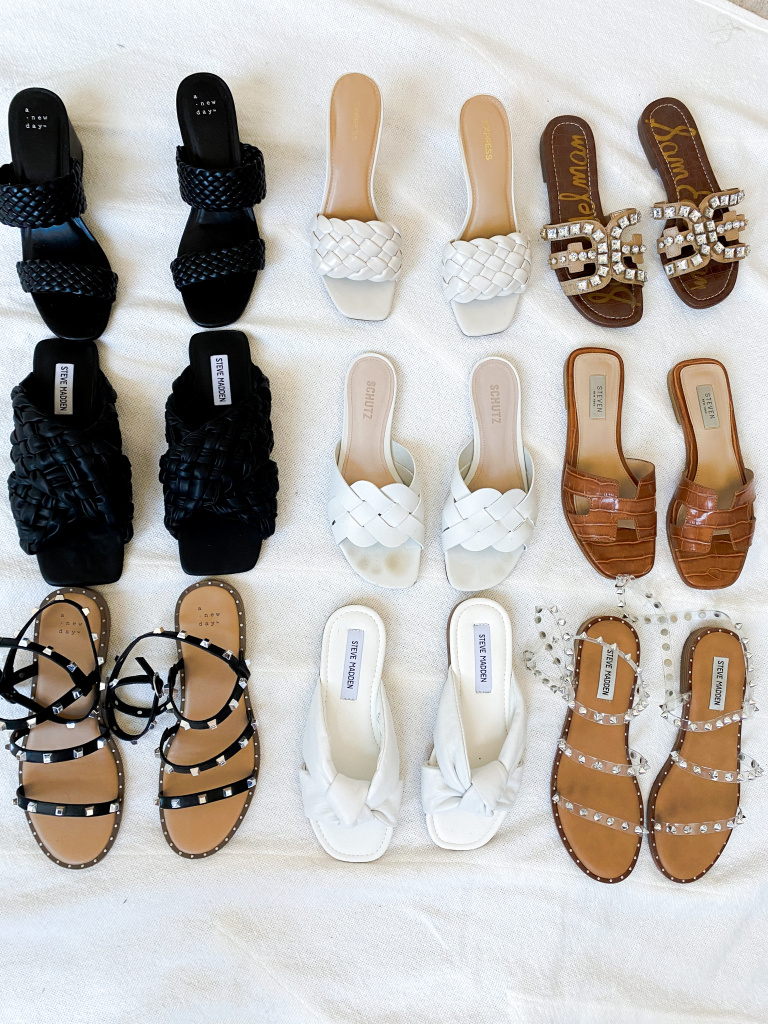 Who is ready for summer! This year, I added a few new summer sandals to the mix and can not wait for my upcoming beach vacations! Both are at the Jersey shore, which is my happy place.  So I think with all these options, I'm covered.
This year so many braided sandals came out.  I have to admit, they are really cute.  As you can see, I picked up a few in black and white.  And actually have another pair on the way from Amazon.
Summer Sandals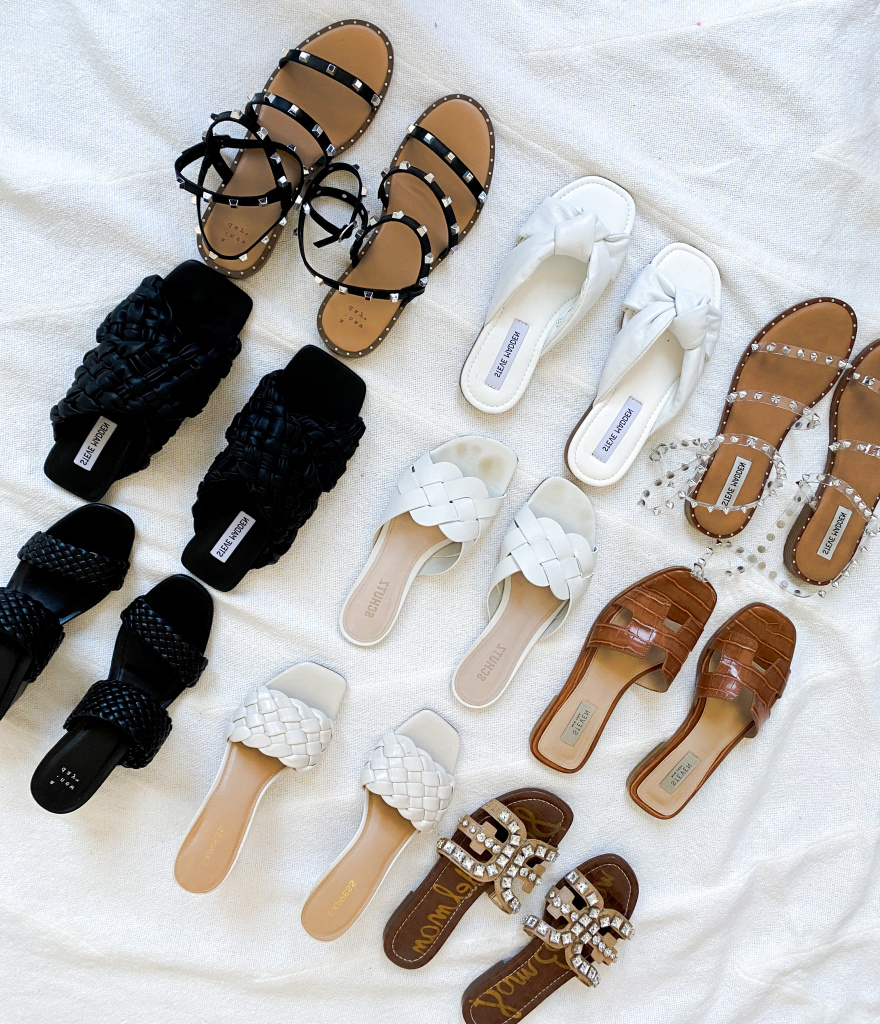 Even though I haven't been to the beach yet, I've already worn these fun shoes.  It's in the eighties this week here in DC and next week kicks off Memorial Day.  So chances are, I'll be bringing these to the Eastern Shore very soon.
Here are the details on the sandals:
BLACK SANDALS
Steve Madden braided flat sandals
Target studded strappy sandals
WHITE SANDALS
NEUTRAL SANDALS
Steve Madden Clear Studded Sandals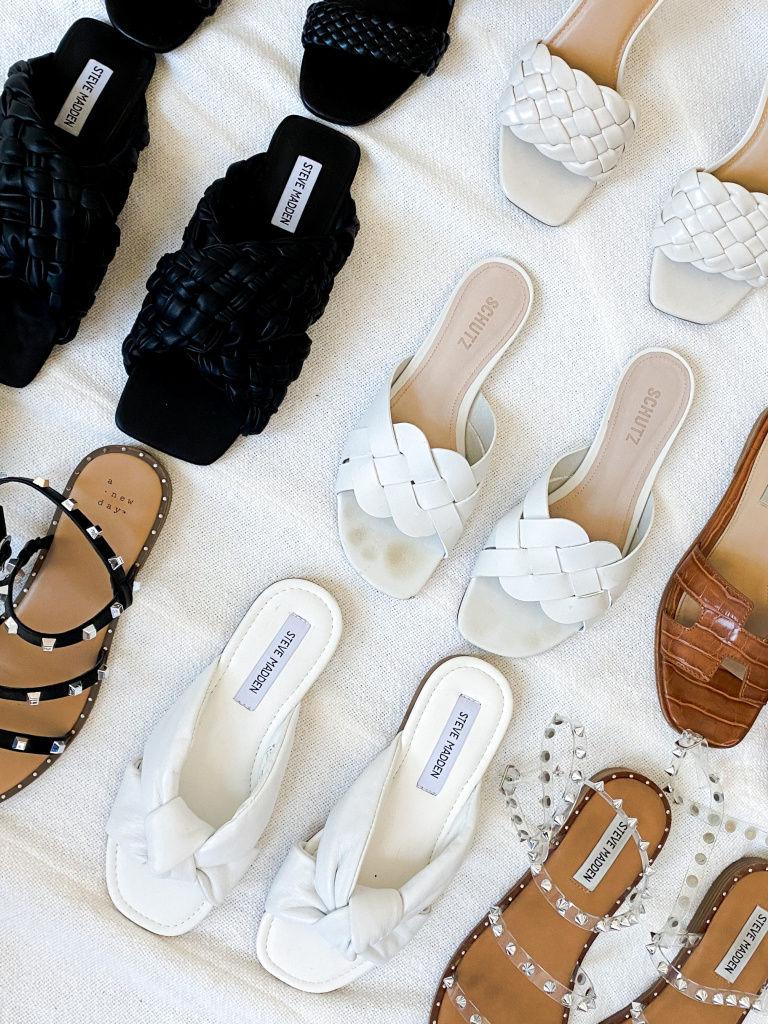 More Summer Sandals

Wishing you a wonderful summer!!
xo,
Kellie