What to Wear In Early Fall: Autumn Outfit Ideas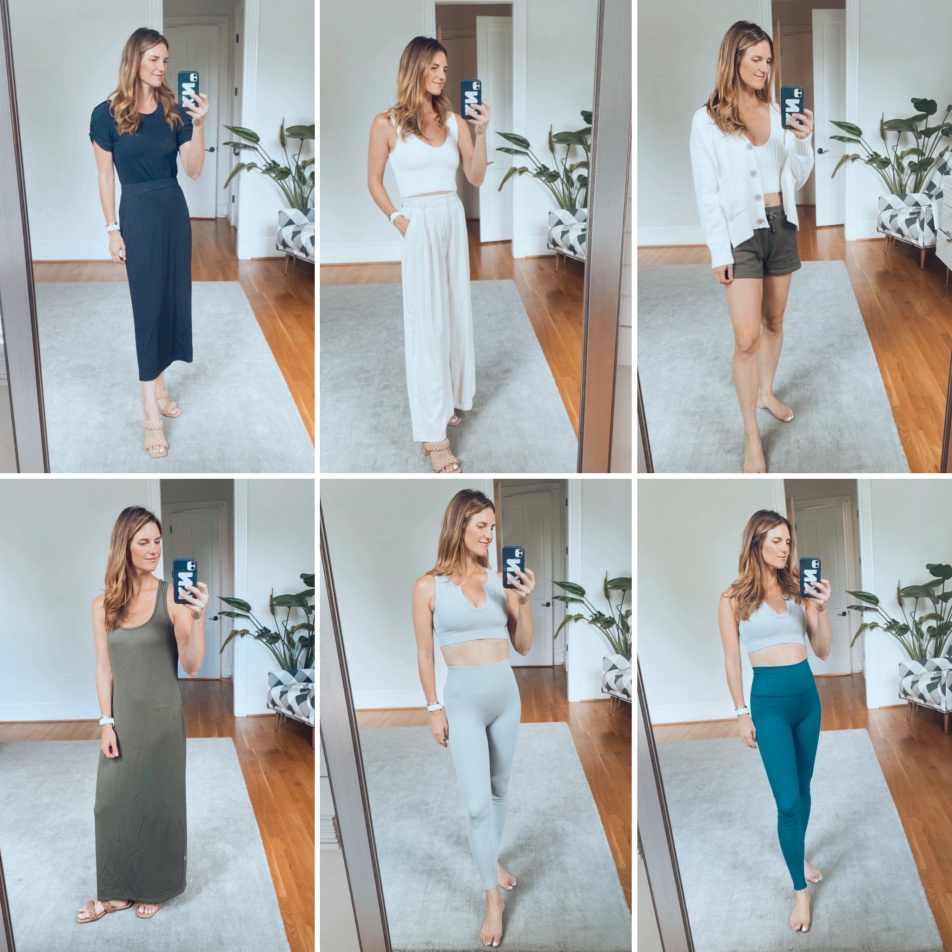 It is only early September and I am itching to break out all the fall clothes.  I can't tell you how many times I've had to change outfits mid day because I keep trying to make fall happen.  But nope.  It's still humid and 80 degrees out.  So if you're like me and asking yourself "What to wear in Early Fall?" I am sharing a few autumnal finds that will help you along the way and prepare for the next glorious season.
Also, if my love for fall is in question, I am sharing this video you can find on my YouTube and TikTock channels
What to Wear In Early Fall
Sharing a few ideas from a few recent Amazon hauls. It is technically not fall YET, but I have been transitioning my looks to feel more fall like.  Because, it's also hard to know what to wear in early fall. For me, the biggest shift comes in my color palette.  More blacks, browns, grays.  Whereas I have so much blue and even some red in the summer.  The new Taylor Swift album Midnights is throwing me for a loop as well! I feel like I can get behind some midnight pieces to show my support, right?!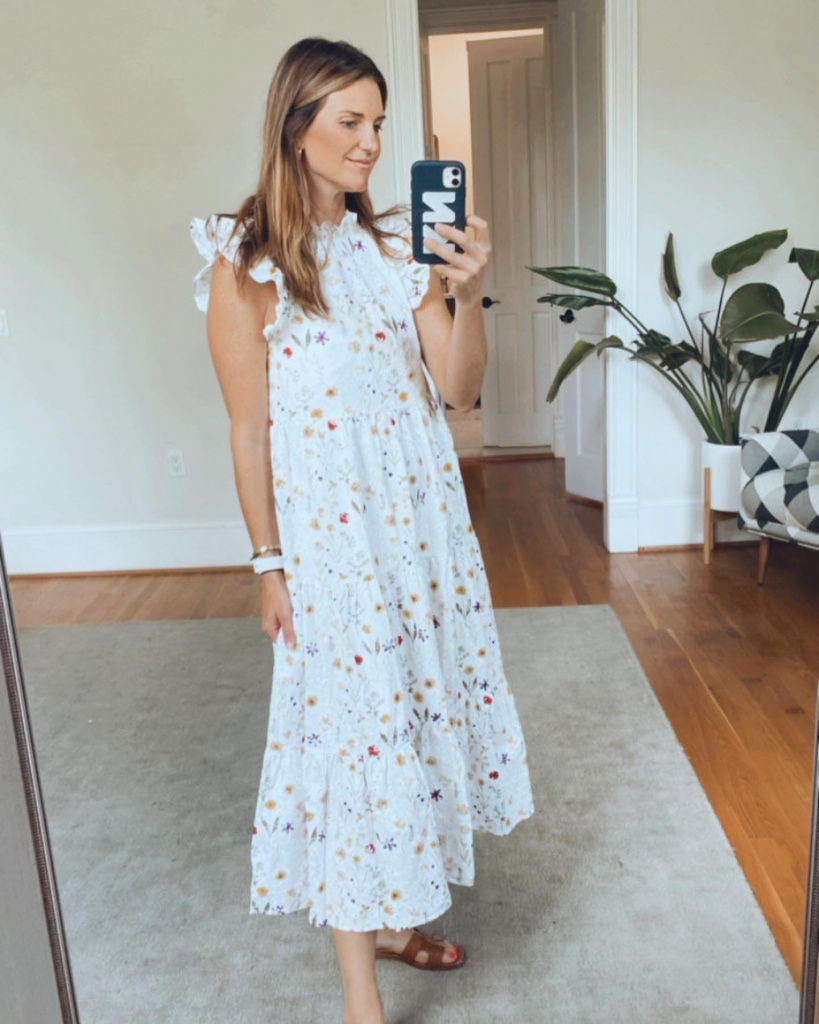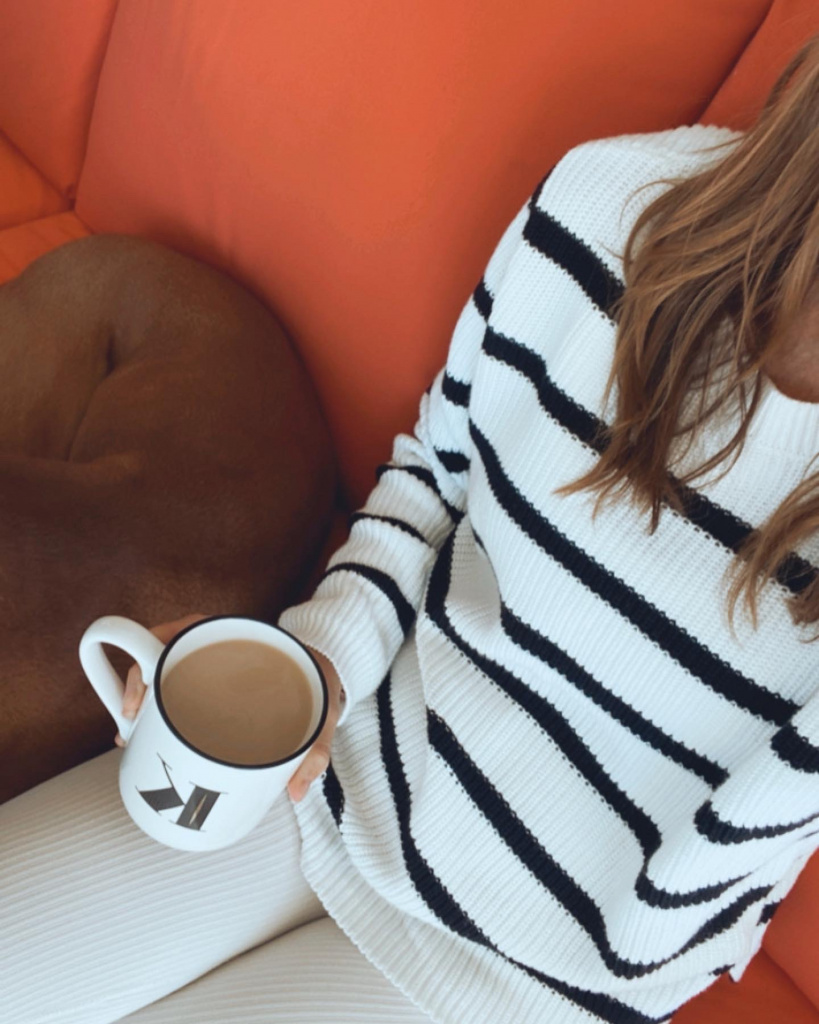 Striped Sweater & Ribbed Activewear Set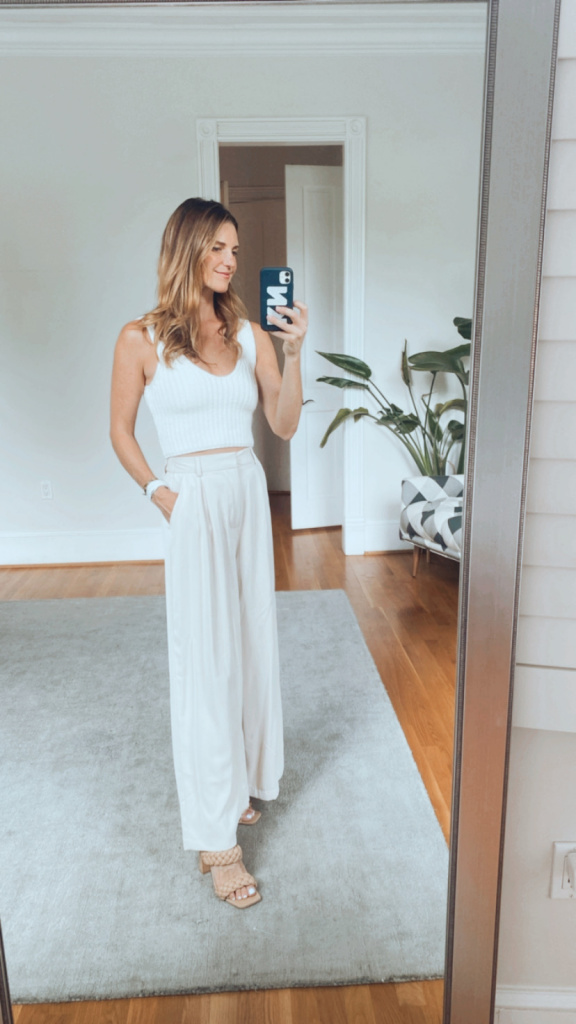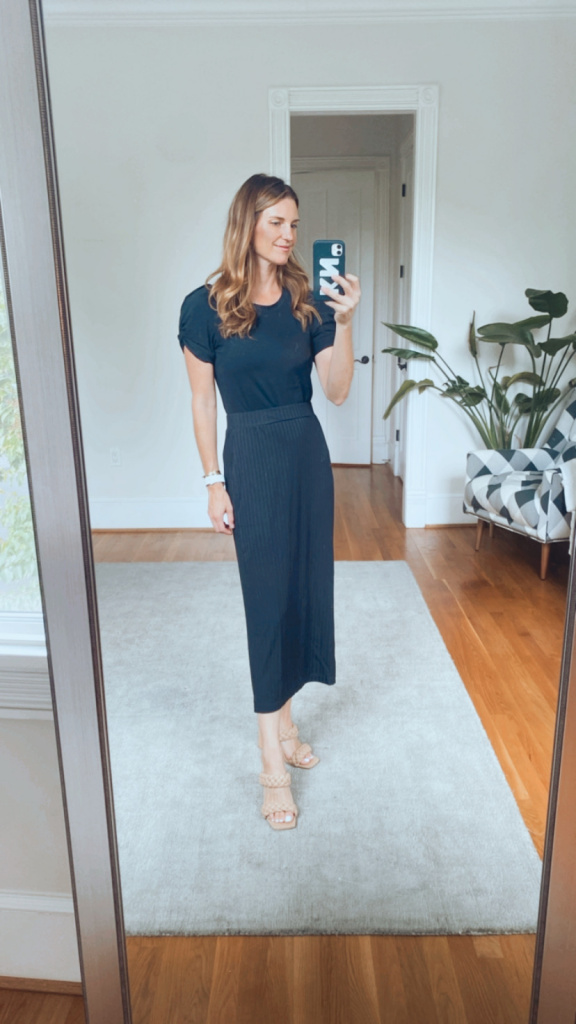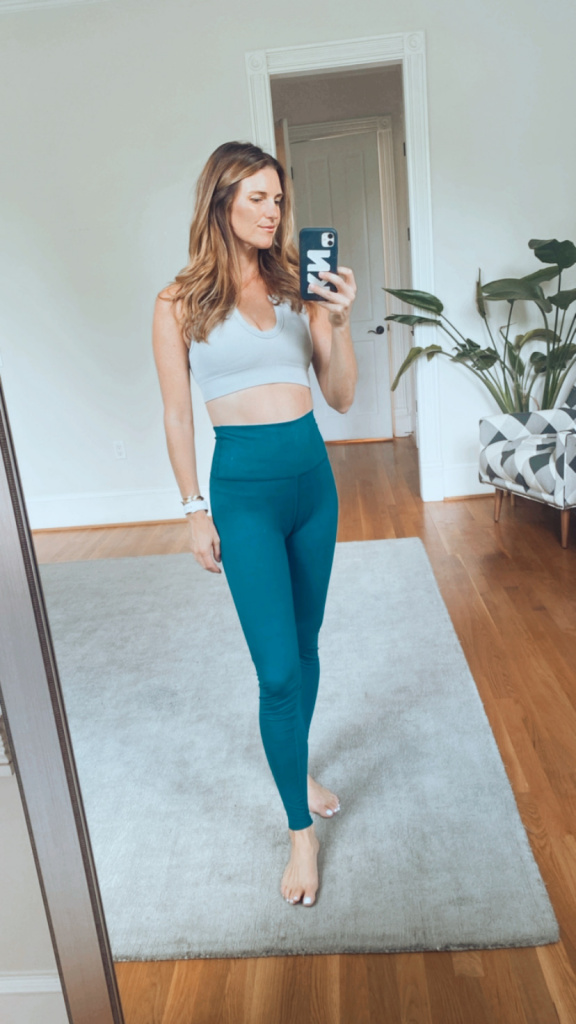 Ribbed Sports Bra + Workout Leggings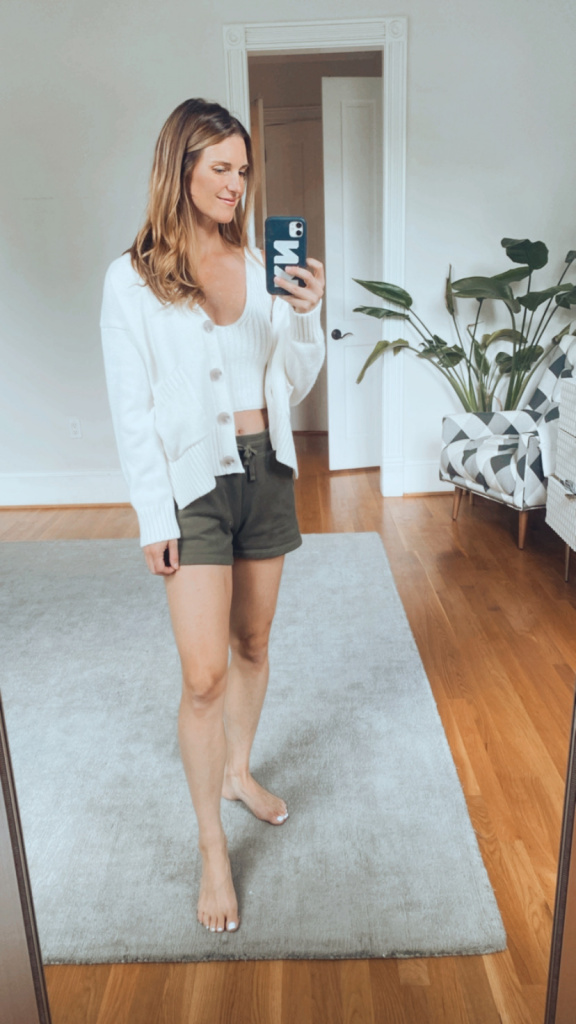 Cream Cardigan + Comfy Fleece Shorts
How to Layer for Autumn
I have a few go-tos for this. Again, its so hard to get the weather to match your mental state.  But you can work on being prepared!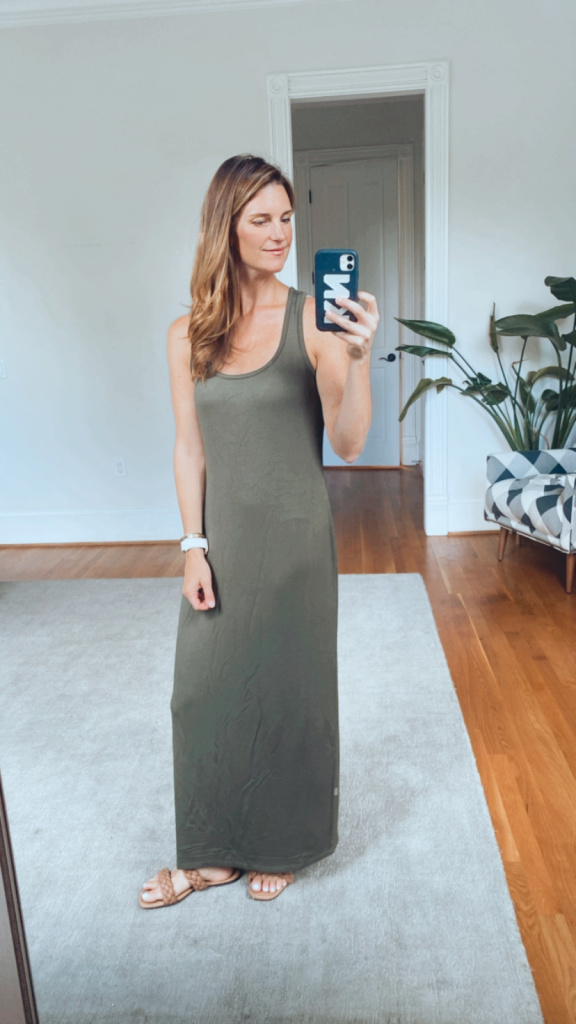 Maxi Dresses:  Wearing a long cotton maxi dress like the olive green one featured in this post is a great starting point. You can add on a black leather jacket, denim jacket, a cardigan sweater, or even a chunky sweater over top of it.  Pair it with sneakers or sandals – which yes, you can totally wear sandals in autumn.
Sleeveless Tops:  I have really been in muscle tees recently.  I picked up 3 from Zara at the beginning of the summer and have worn them non stop.  But they also make it really easy to add the jackets and sweaters over.  I love a good puff sleeve, but hate when my sweater bunched up the sleeves. One of my favorite go out looks this time of year is this cute and versatile body suit.  I also have a few of these tops from Amazon that go well with denim.
From there, you know the fall basics.  Hats, Scarves, Lightweight Jackets….
Can you wear white in autumn?
OK, as a neutral loving girl, I am obsessed with wearing white in fall.  I mean, it goes so well with the fall color palette.  I wrote a post:  Neutral Style // White Jeans + Nude Pumps and all these looks were perfect for fall.
So the simple answer is yes.  I've been on J Crew's website trying to get some 2022 updated white jeans for this season.  I have a few form fitting ones, but looking for something a little baggier.  I was totally inspired by Jennifer Connolly's outfits in Top Gun Maverick and loved her white pants.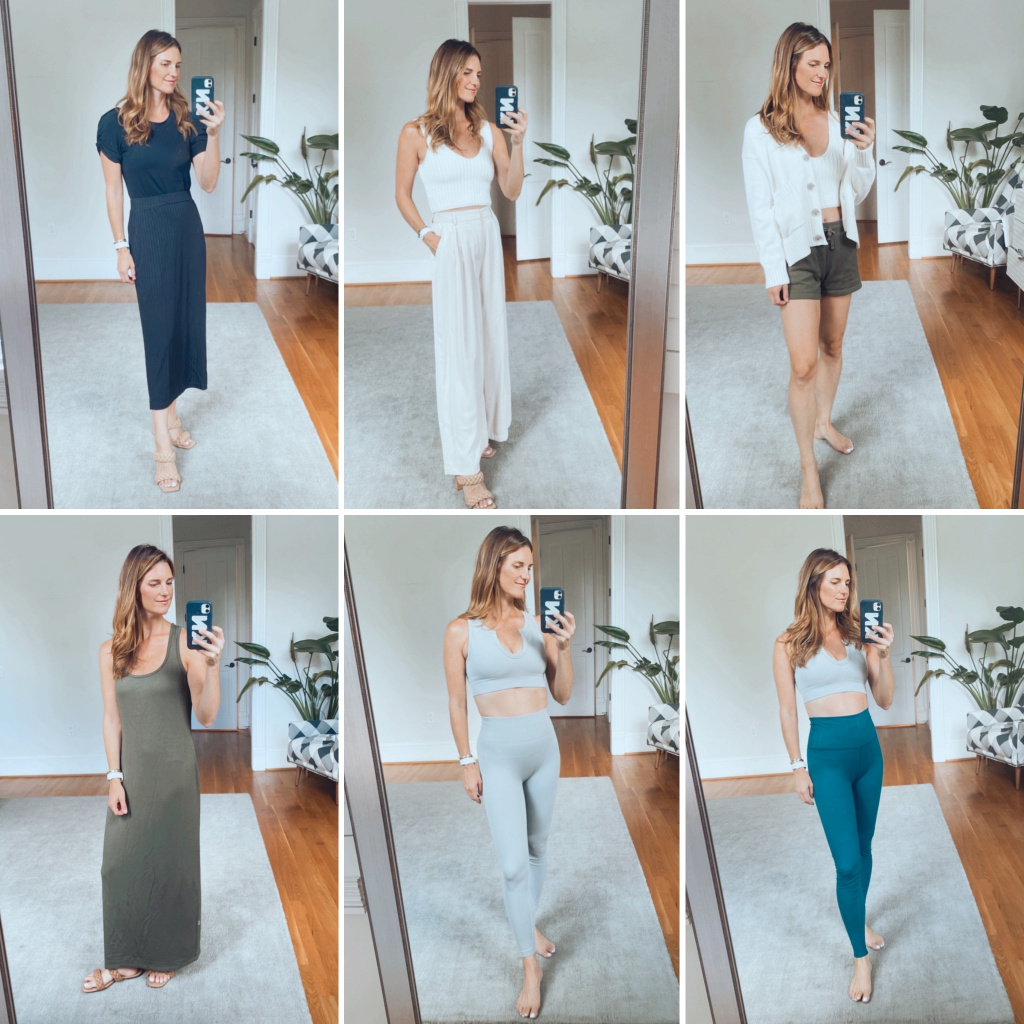 Want to shop more?
You can follow me on my LTK page where I link all my outfits, activewear favorites, and home decor.  Follow along here
If you are interested in getting my weekly newsletter with exclusive content, subscribe here.
Thank you for following along!  I hope you have an awesome fall.
xoxo,
Kellie