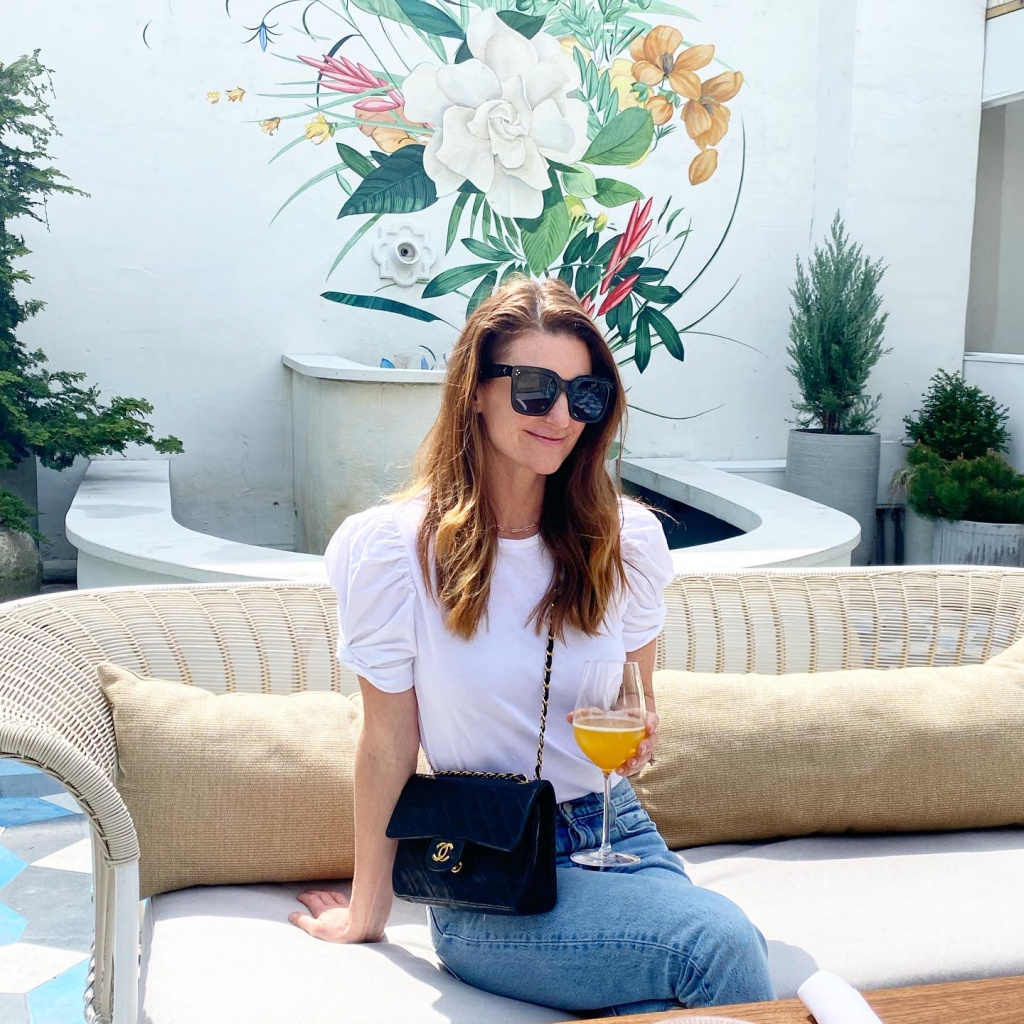 Over spring break we headed up to Philadelphia, our home away from home to visit the city of brotherly love.  If you've been following me from the beginning of this blog – four years now! – you know that I adore this city and had a very hard time adjusting to DC life.  I'm in a better place now, but it always warms my heart to back there.
It was a great weekend and I highly recommend the Four Seasons hotel.  It was just spectacular! It's a perfect little getaway where you feel a million miles from home.  It has a beautiful forgein vibe that it almost felt we were in another country!
OK, this is post is not about Philadelphia.  Just feeling a little chatty!
Anyways, we went to lunch at one of my favorite restaurants of all time.  It's called Suraya, and you need to go there.  I'm getting to the point now, this is the outfit I wore there.  My easy, classic jeans + white T shirt outfit! Great for spring, perfect for summer and something you'll probably still be wearing in 20 years.
Classic Jeans + White T Shirt Outfit: Bargain and Splurge Pieces
I like to mix high end and low end pieces.  Seriously, if it looks good and is good quality, that's all that matters.  So, I put together a few options for you to recreate the look yourself and choose your own path as to how much you spend.  There is a mix of items from Amazon, Target, Nordstrom, and Saks Fifth Avenue. Whatever retailer or price point floats your boat!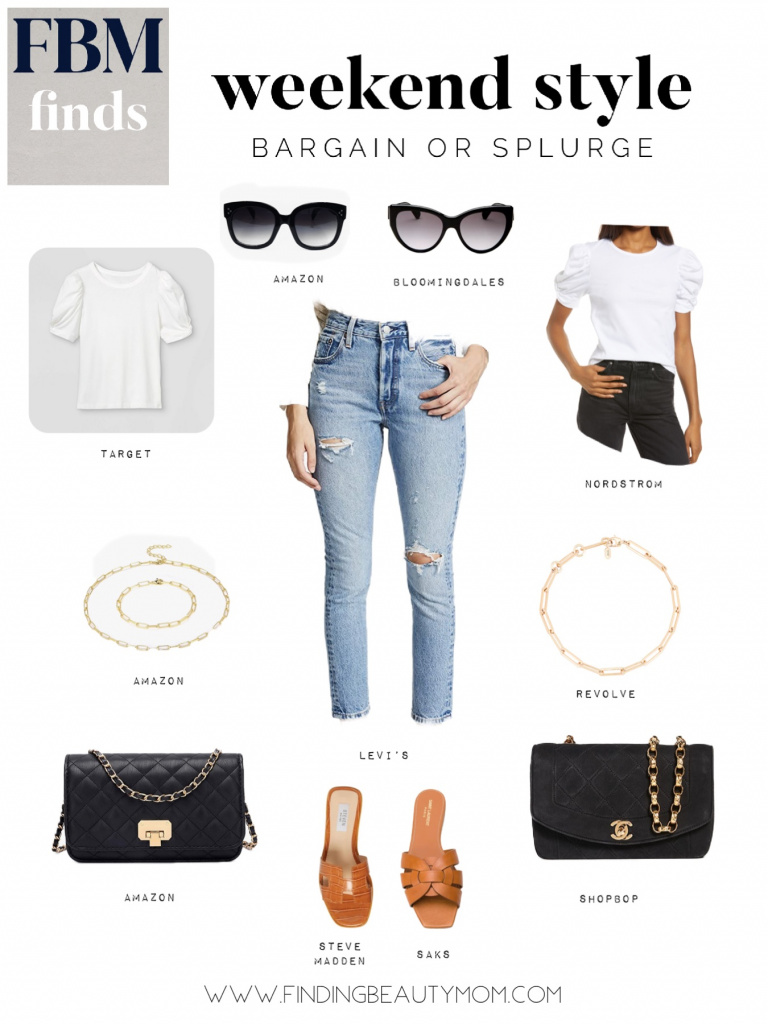 I'll definitely have to add this to my favorite summer styles list.  It even works great for a weekend at the lake or a beach vacation. If you get any of these looks, please share them with me!  I love seeing your favorites on my Instagram.  And stay in the loop on all my outfits, finds and more by subscribing to my weekly newsletter.
xoxo,
Kellie