4 Minute Leg Challenge: Barre Burn with Bands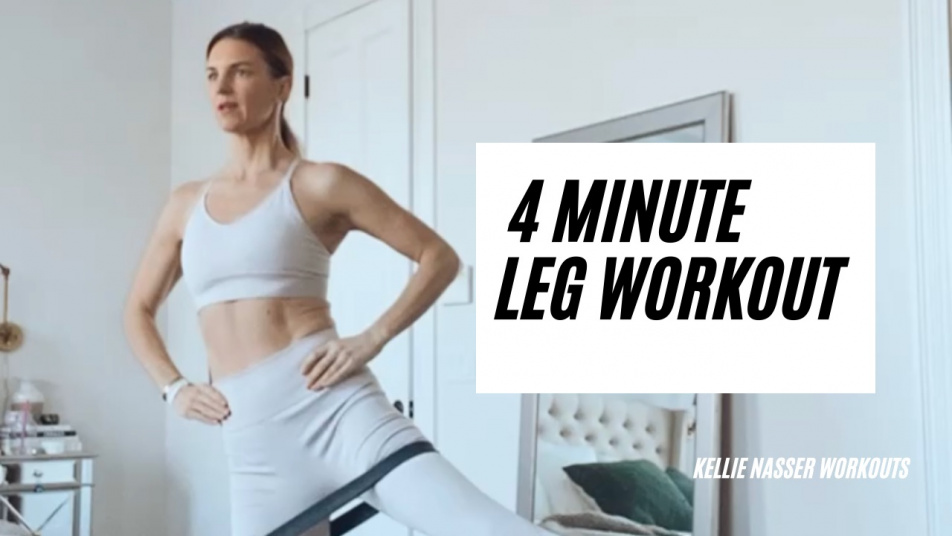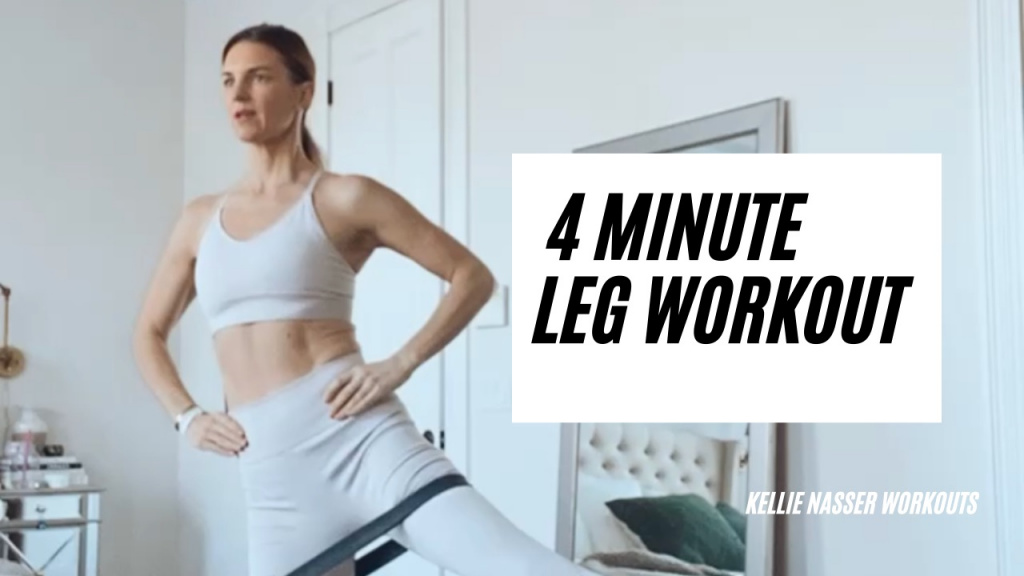 Who's ready for another challenge?  I love these quick, fun, and powerful workouts that get you moving in under 5 minutes.  Today, we're toning those long lean legs.
4 Minute Leg Challenge
There are so many squats and lunges that you can do for your legs, but I love, love, love standing barre moves for my 4 minute leg challenge.  Why?  Because I like to think of my legs getting longer as they get stronger.  And those extensions with a toe point are a great visual cue to let you see that for yourself. So get in that mindset to connect your brain with your amazing body and let it flow.
In this video, I use an exercise band, which I just picked up from Amazon.  It's totally optional, so drop it if you're a beginner and not feeling it.  On the flip side, if you're looking to really level up – maybe you've done this workout every day for a week for example – add 1 lb ankle weights .
Whatever you do, just have fun!
And if you end up watching this vide on YouTube, please subscribe to my channel!   And if you're looking to stay up to date with all the things from my favorite picks of the week, my weekly workout schedules and more, join my newsletter.
How to Workout With Me
Yes, on demand quick workouts are perfect for getting in your workout any time or anywhere.  But if you're looking for more, you can also workout with me LIVE.  Here's how:
Each week I provide virtual workouts HERE.  I also upload more on demand videos without ads or youtube pop ups.
And if you're looking for a one on one session, or maybe you and some friends want to find a time that works for a live class.  You can also schedule here.
Have a great workout and share your challenge!
xox,
Kellie