Black Sweater Outfit Ideas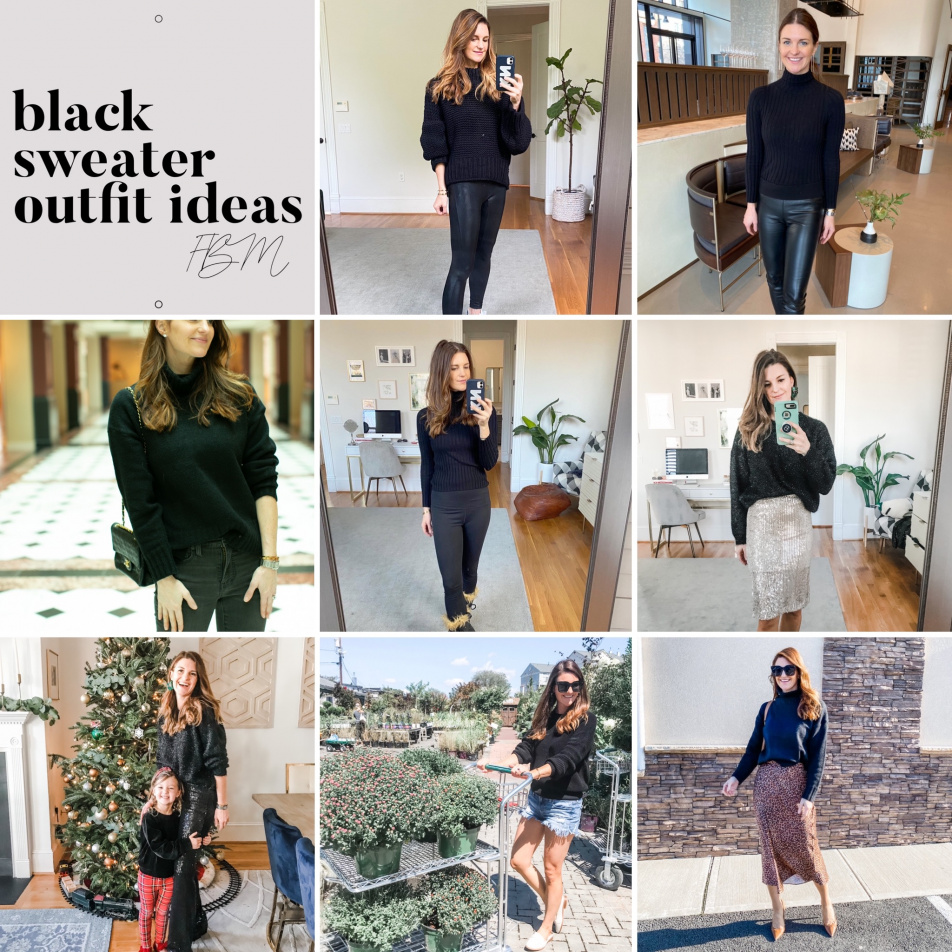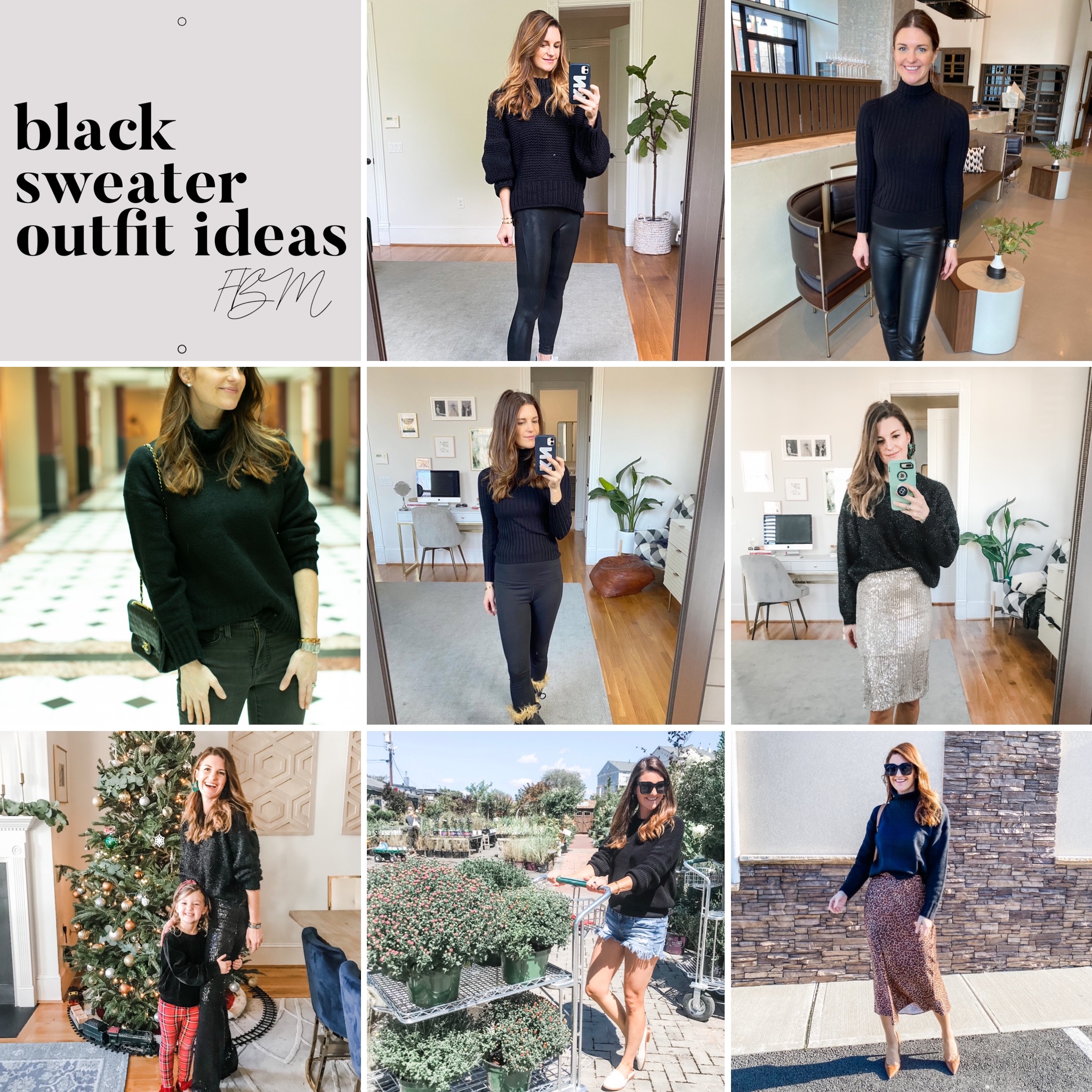 Today I'm talking all about the closet staple: the black sweater.  Chances are you already have one in your closet. If not, I'll share a few options as well. But this wardrobe essential is super easy to style and will never go out of style.
Black Sweater Outfit Ideas
I'll give you some ways I have styled a black sweater and of course, you can use this as inspiration to make it your own. This is truly such a versatile piece that you can go from a completely monochromatic look to pairing with a super bright accessory.
You can also play around with the formality of your black sweater. Make it super casual, elevate to a night out, or wear it work! You know you'll even look great on your zoom call.
HOW TO STYLE A BLACK SWEATER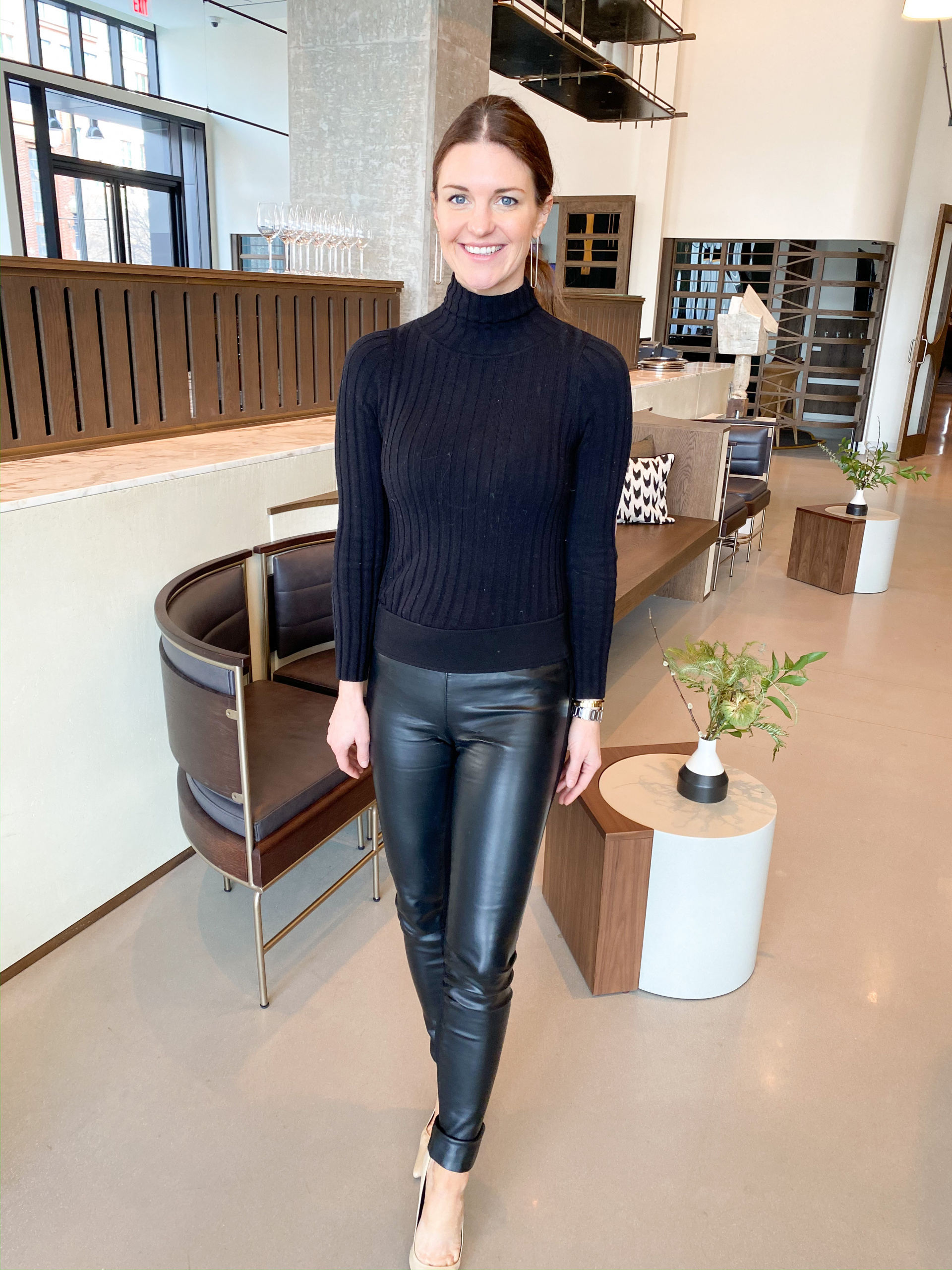 I snagged this classic black turtleneck sweater from Amazon. I've dressed it up like in the image above with faux leather leggings and heels, and even dressed it casually at my ski trip to Aspen.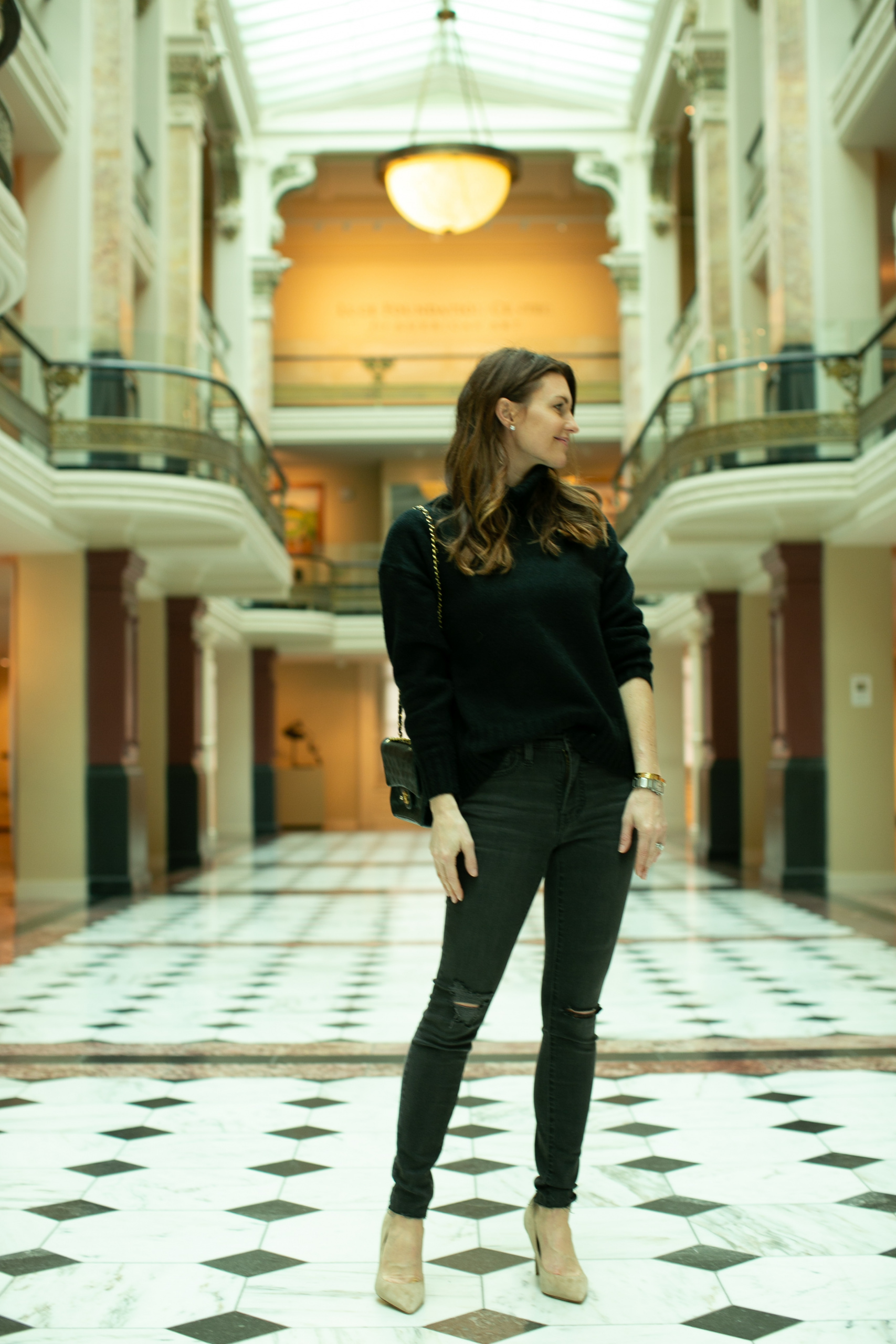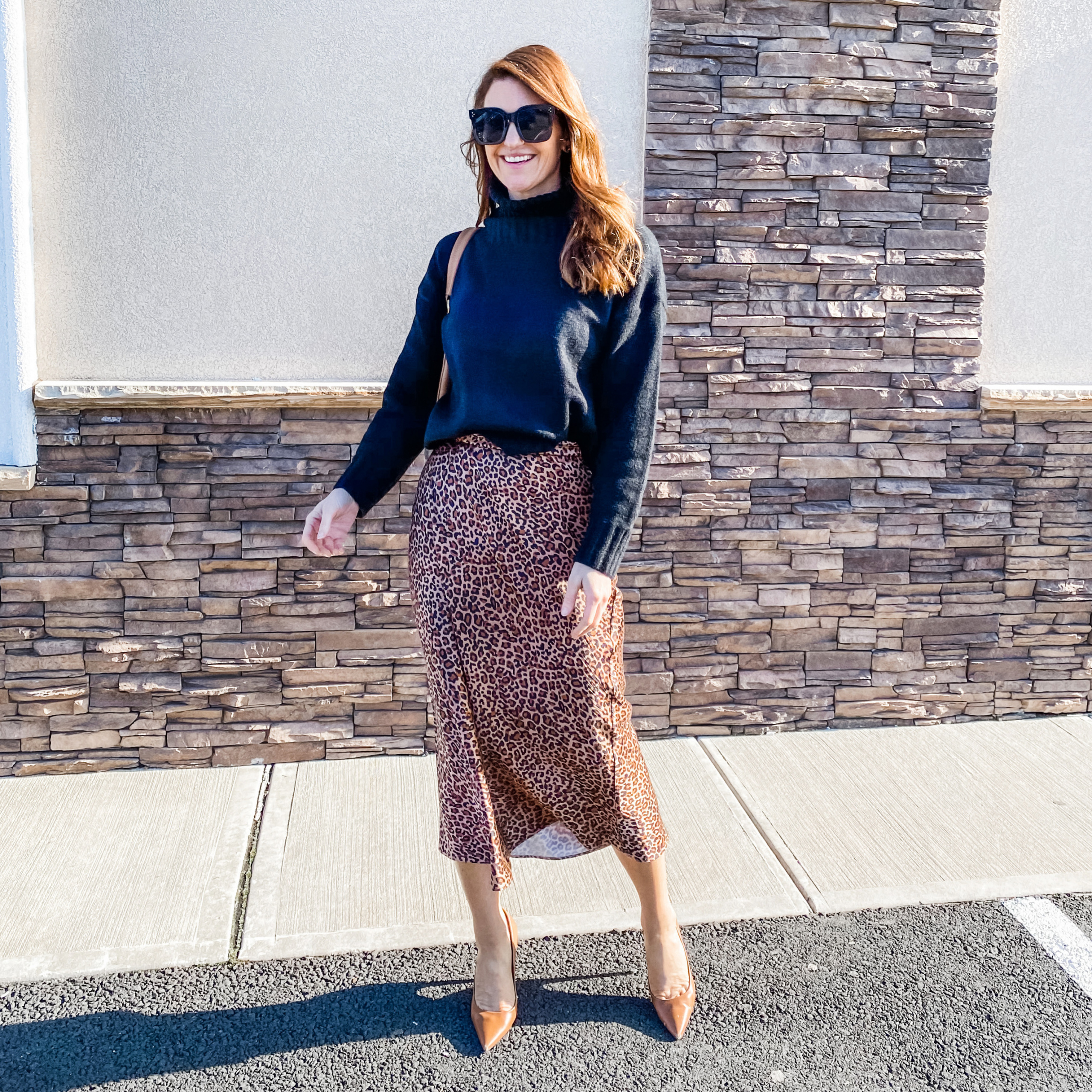 This sweater was another great Amazon purchase. Again, wearing black on black is a simple and easy classic mom uniform.  For my sisters bridal shower, I paired it with a mid length leopard skirt and heels.  It would be a great work look as well!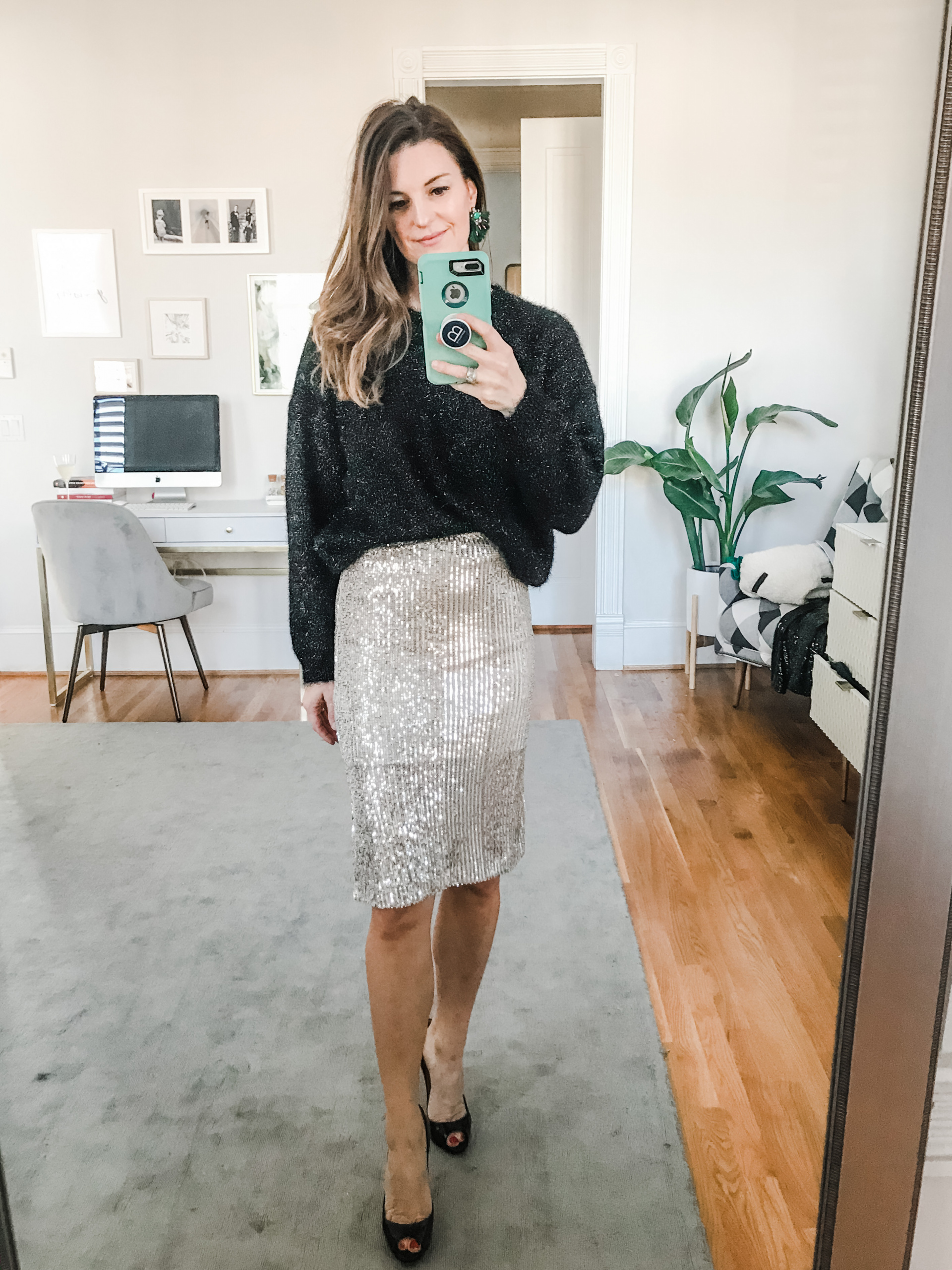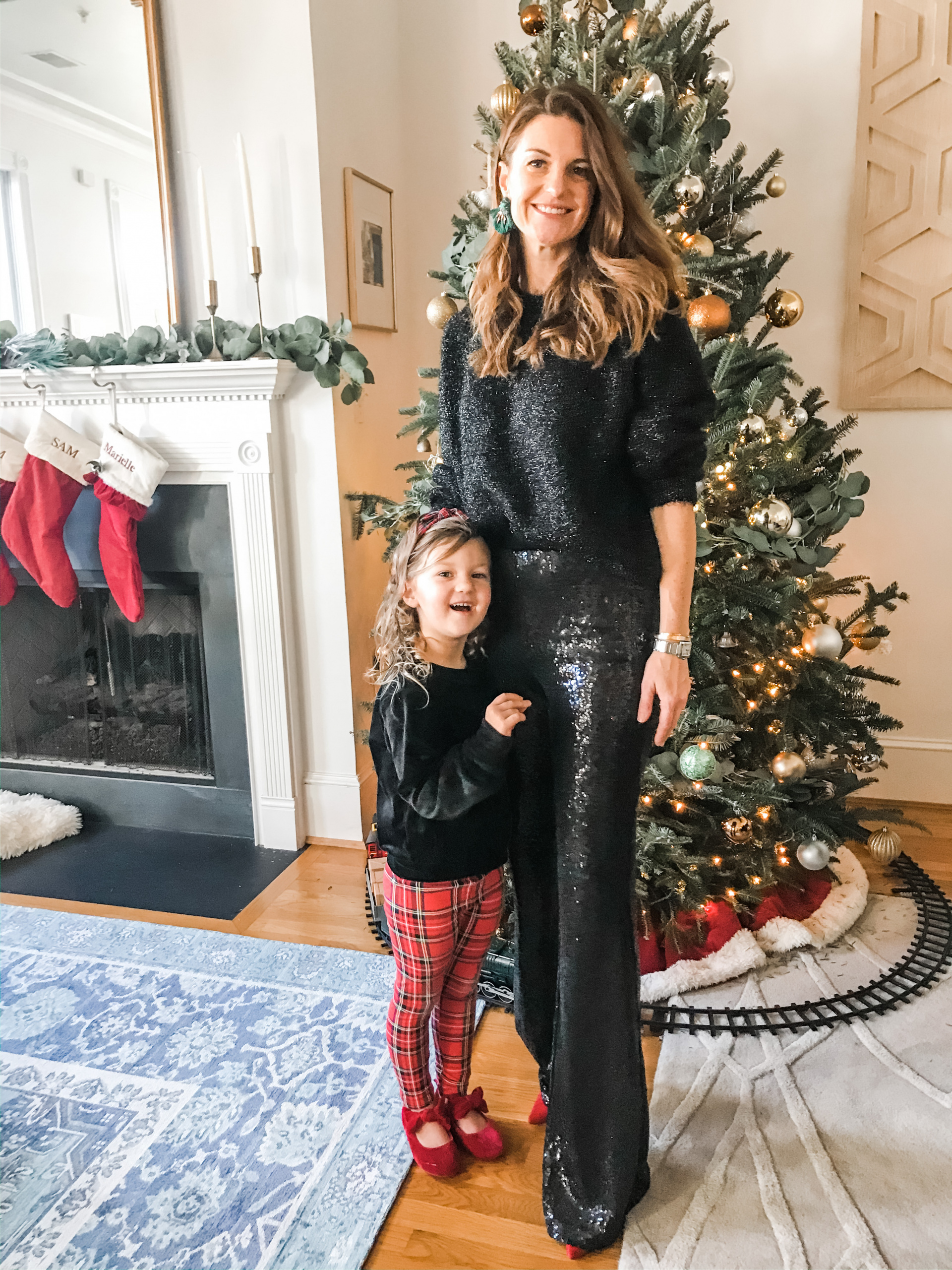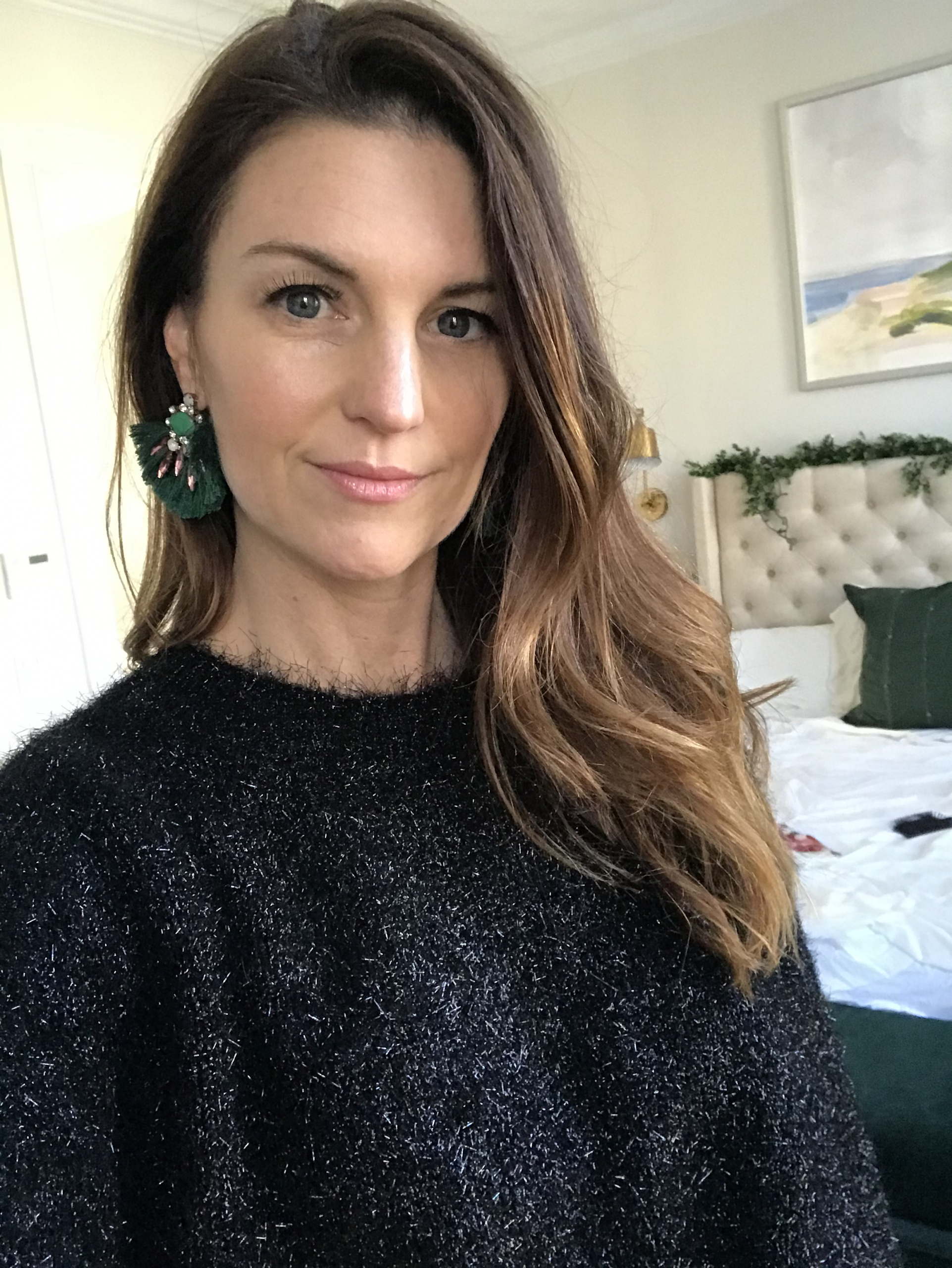 Holiday Style Sweater Looks
Anyone else feel the holidays are going to be here before you know it?  This sparkly black sweater from Sezane was soooo pretty to glam up. I mean, you can't get enough sparkles during the holiday season or even  New Year's Eve party! I paired it with a sparkly skirt and even sparkle pants!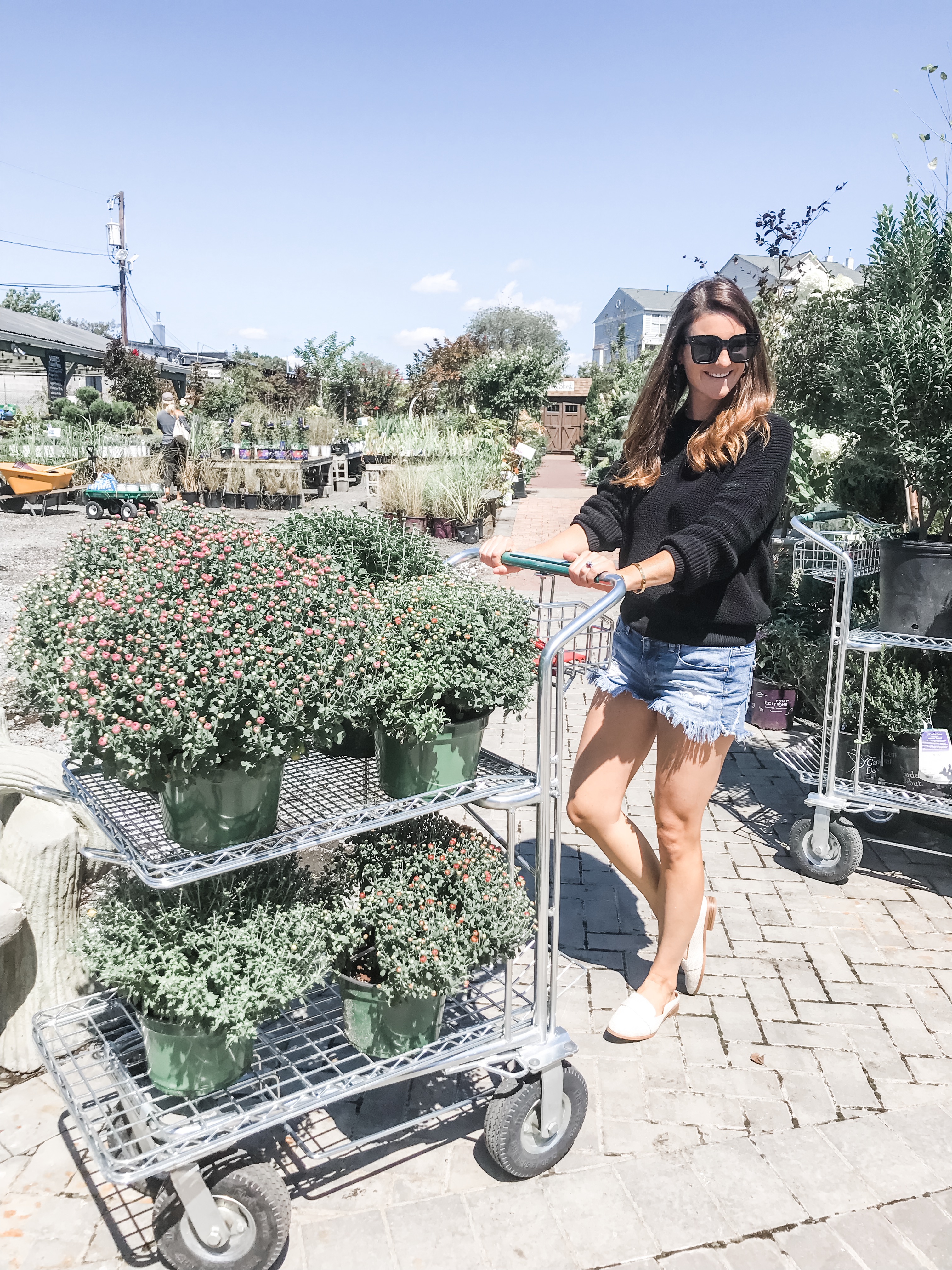 Lightweight Sweater + Denim Shorts
OK, back to fall! The weather is absolutely gorgeous and you can still stretch out those summer staples. I love wearing a sweater with denim shorts and a black sweater is no exception! This open back one from Amazon also comes in a few other colors if you're feeling adventurous or want to stock up.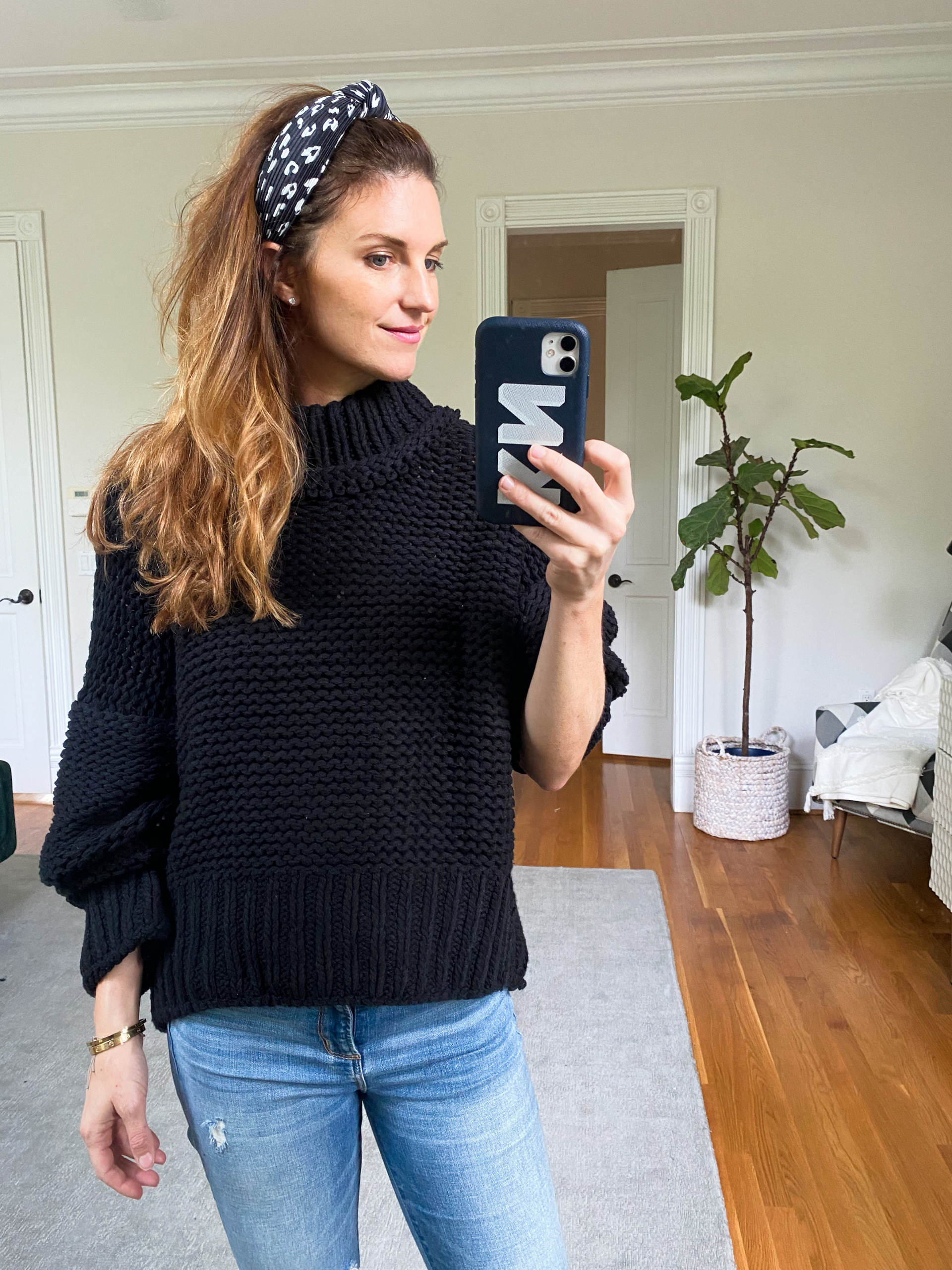 Weekend Style
I picked this sweater up at the Nordstrom anniversary sale and while the hot color was an oatmeal version, I'm happy with this oversized free people sweater. I just want to have cozy days at home, sitting with the kids and the dog on the weekend with nothing to do.
As always, I hope this roundup gives you some ideas and inspiration for your black sweater looks. I'm writing this on a beautiful September day and so excited to wearing my first black sweater and leggings. I can't believe how happy it's making me. I guess it's just the little things these days.
This post has actually inspired me to do more roundups like this, centered around a closet staple. I repeat so many outfits that it's a nice reminder to use what you already have!
Shop Black Sweater Outfit Ideas
If you pick up any of these items or restyle something you already own, tag me on Instagram or share on Pinterest. I would love to see you!
xo,
Kellie