Party Dresses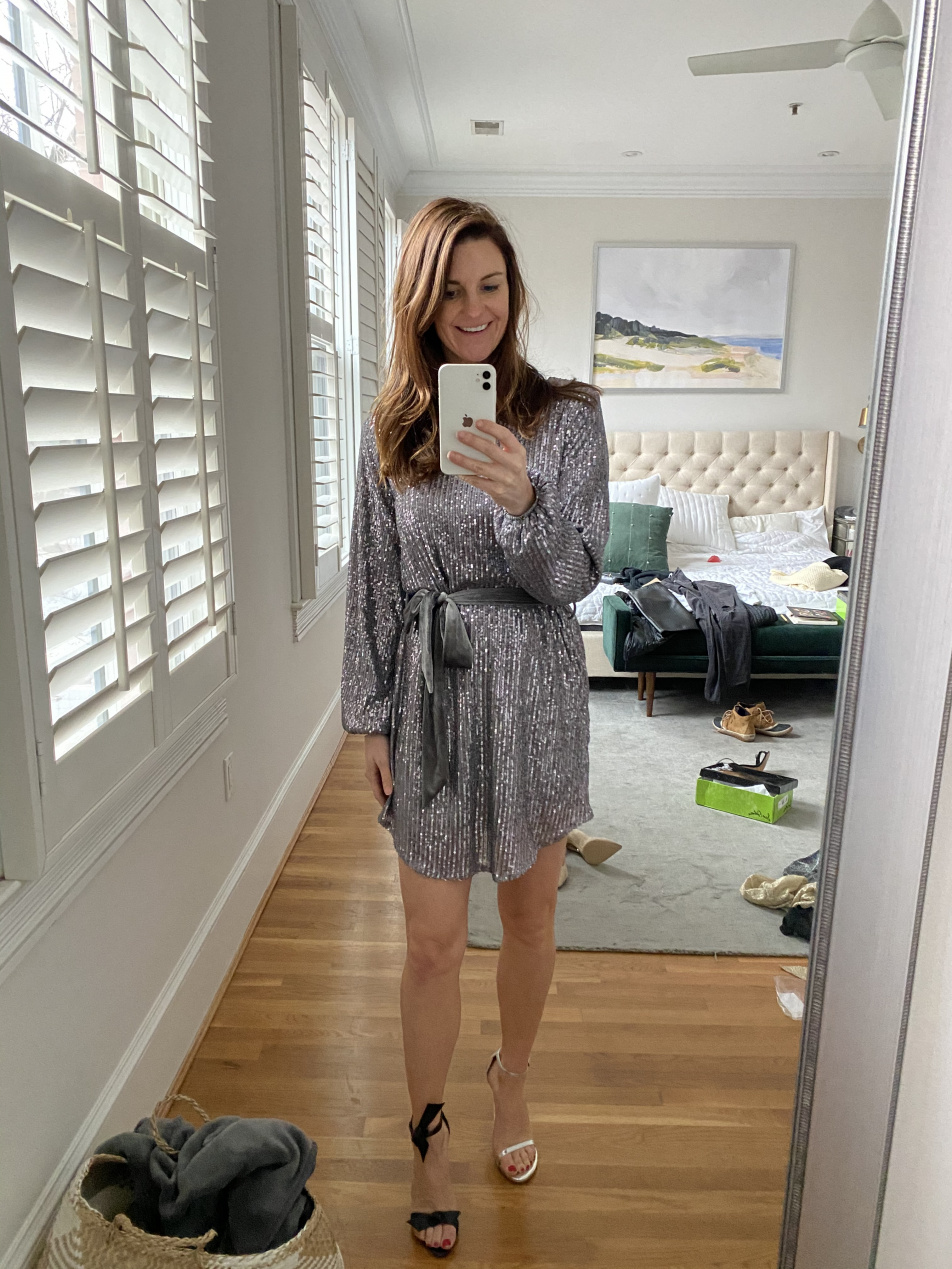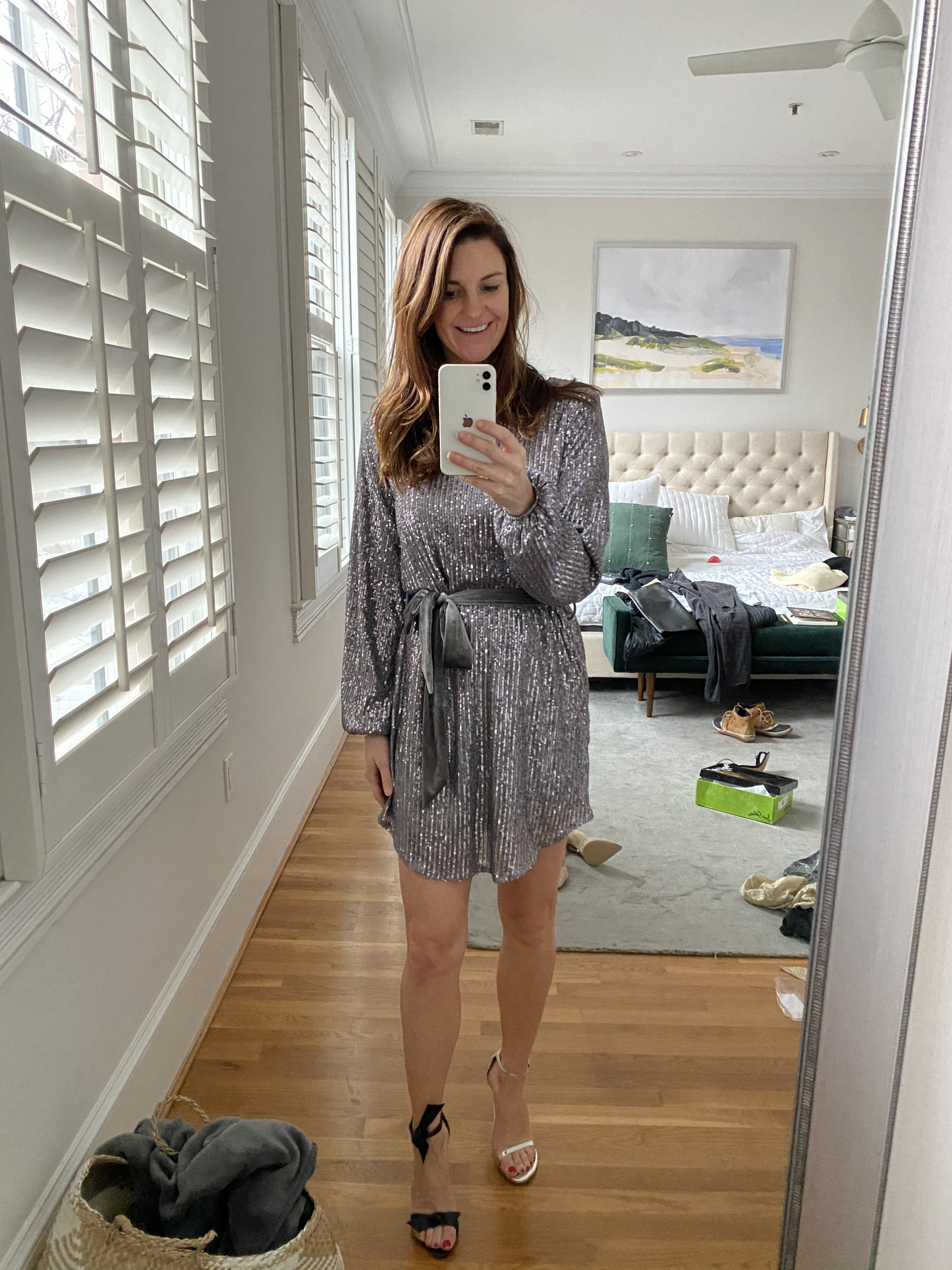 Do you have any fun parties coming up and wondering what to wear? I ask because that was one of the biggest questions we received for our joint 40th birthday party. I actually ended up sending an email out to everyone letting them know I would be wearing a fun party dress and Jeff would be in jeans. At the end of the day we just wanted everyone to feel special and comfortable in whatever they wore.
When figuring out what to wear, I knew it was a dress for me. I loved the gold dress I wore in this post so had in my mind a long sleeve mini style. The dress that I was eyeing for a few weeks, this pretty retrofete one, was perfect, except for the price tag. So I started looking for less expensive options.
I had seen a few dresses I liked on Red Dress and decided to give it a shot. I ordered three party dresses to try on. At around $50 each, these were definitely more affordable than my original choice.
While all the dresses were super fun and would make great party dresses, I ultimately went with this one. I felt it most closely resembled the retrofete dress and made me feel the most comfortable.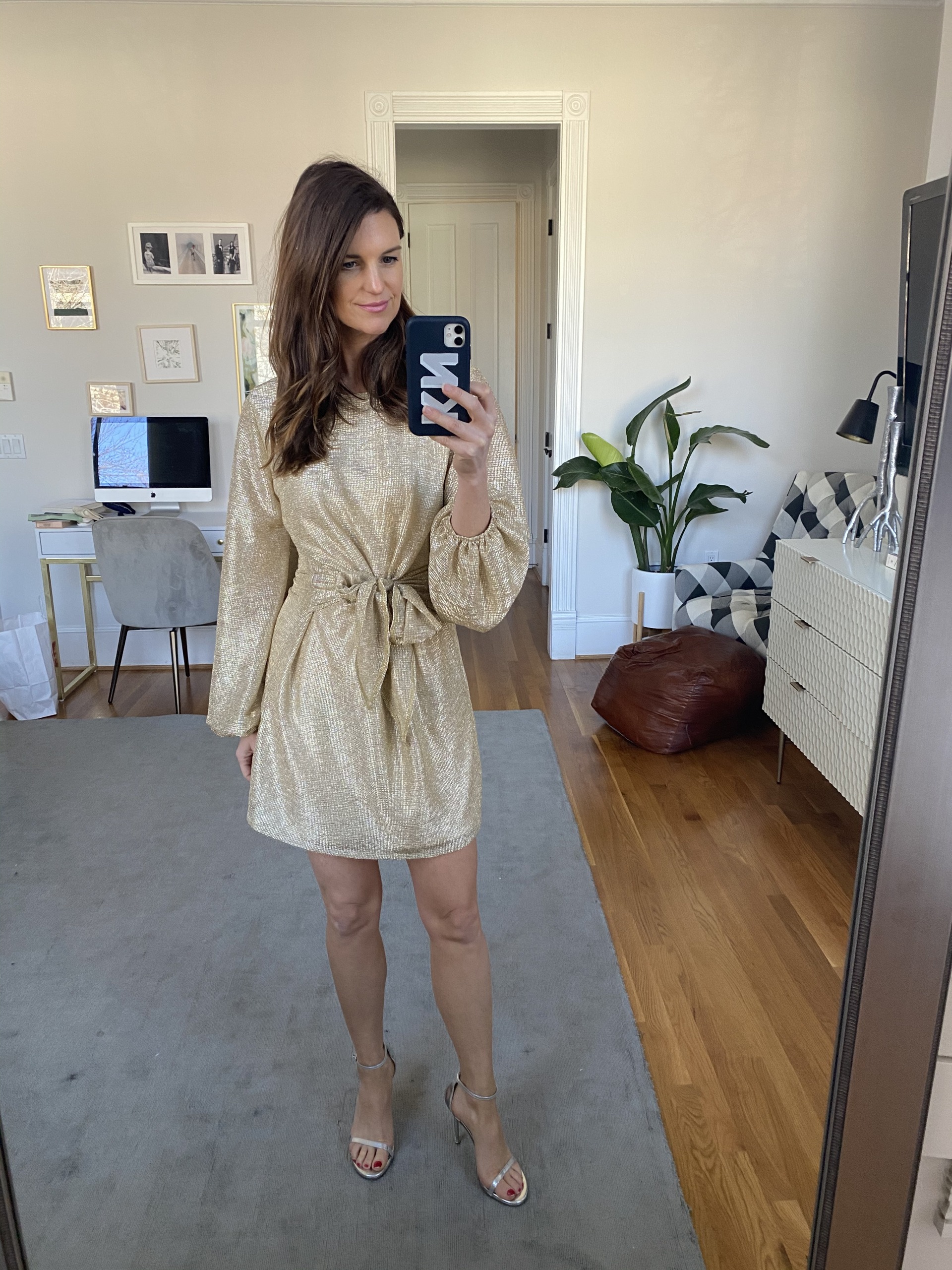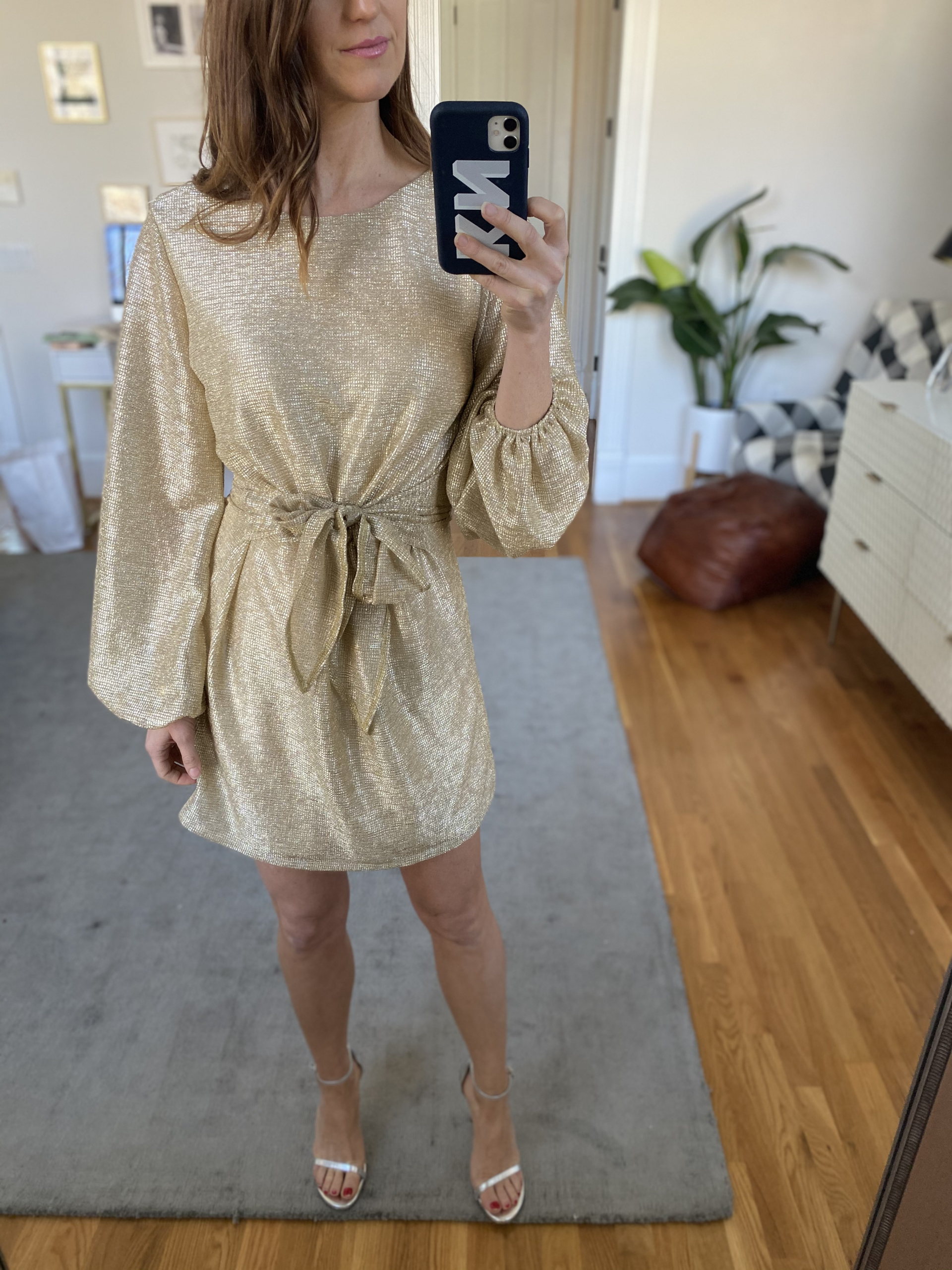 Don't Think About Tomorrow Gold Dress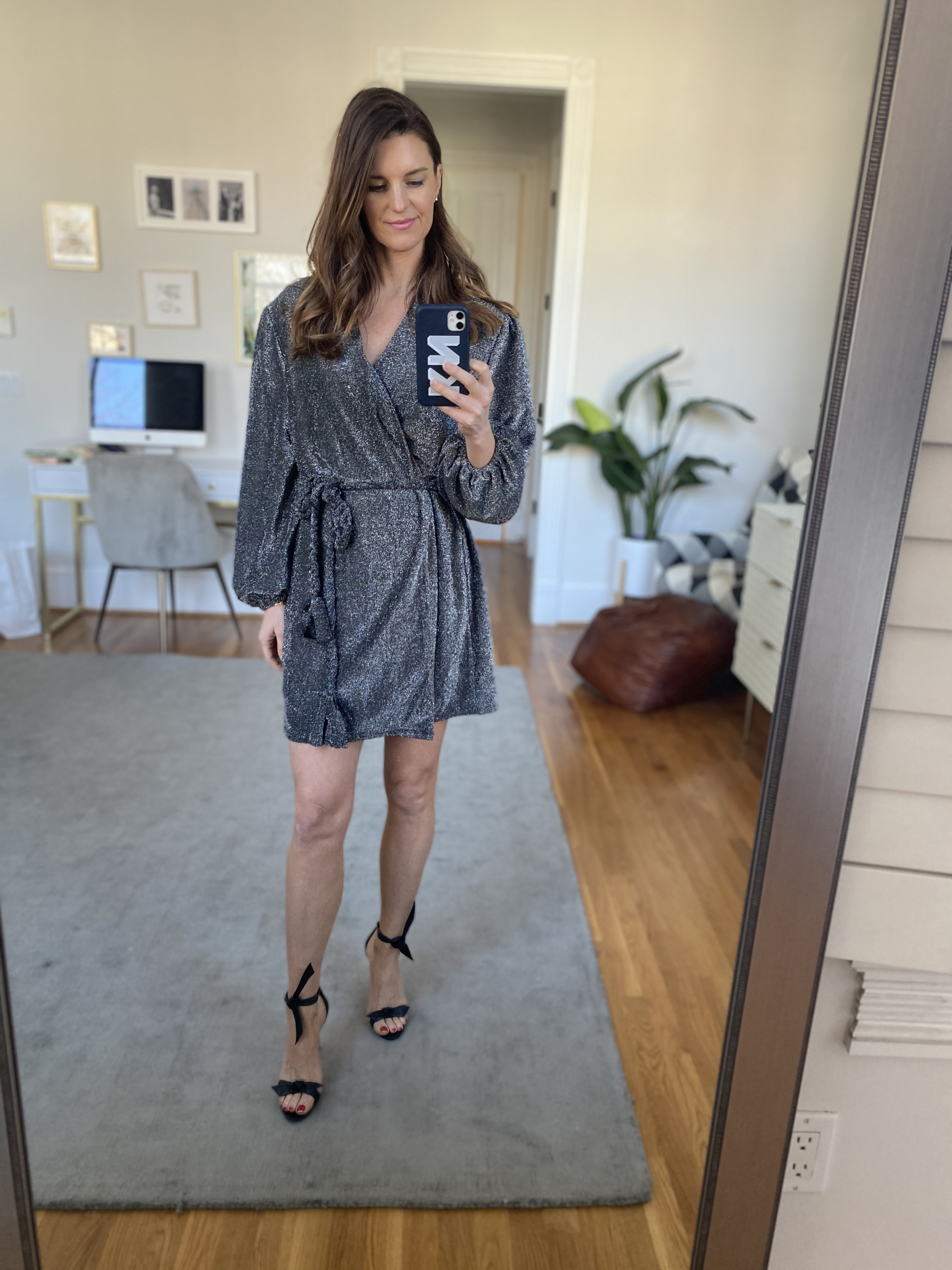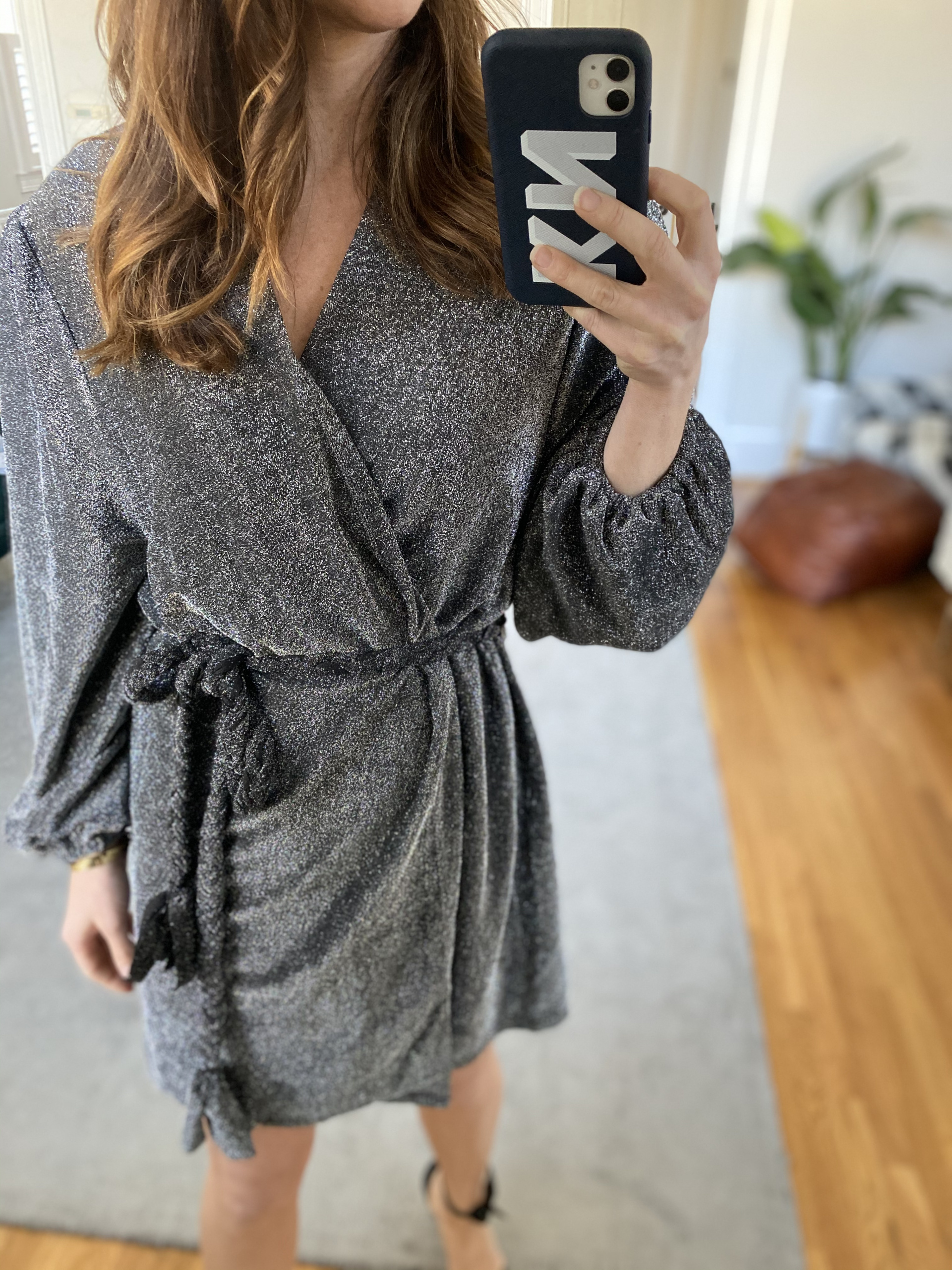 Sparks Fly Dark Grey Dress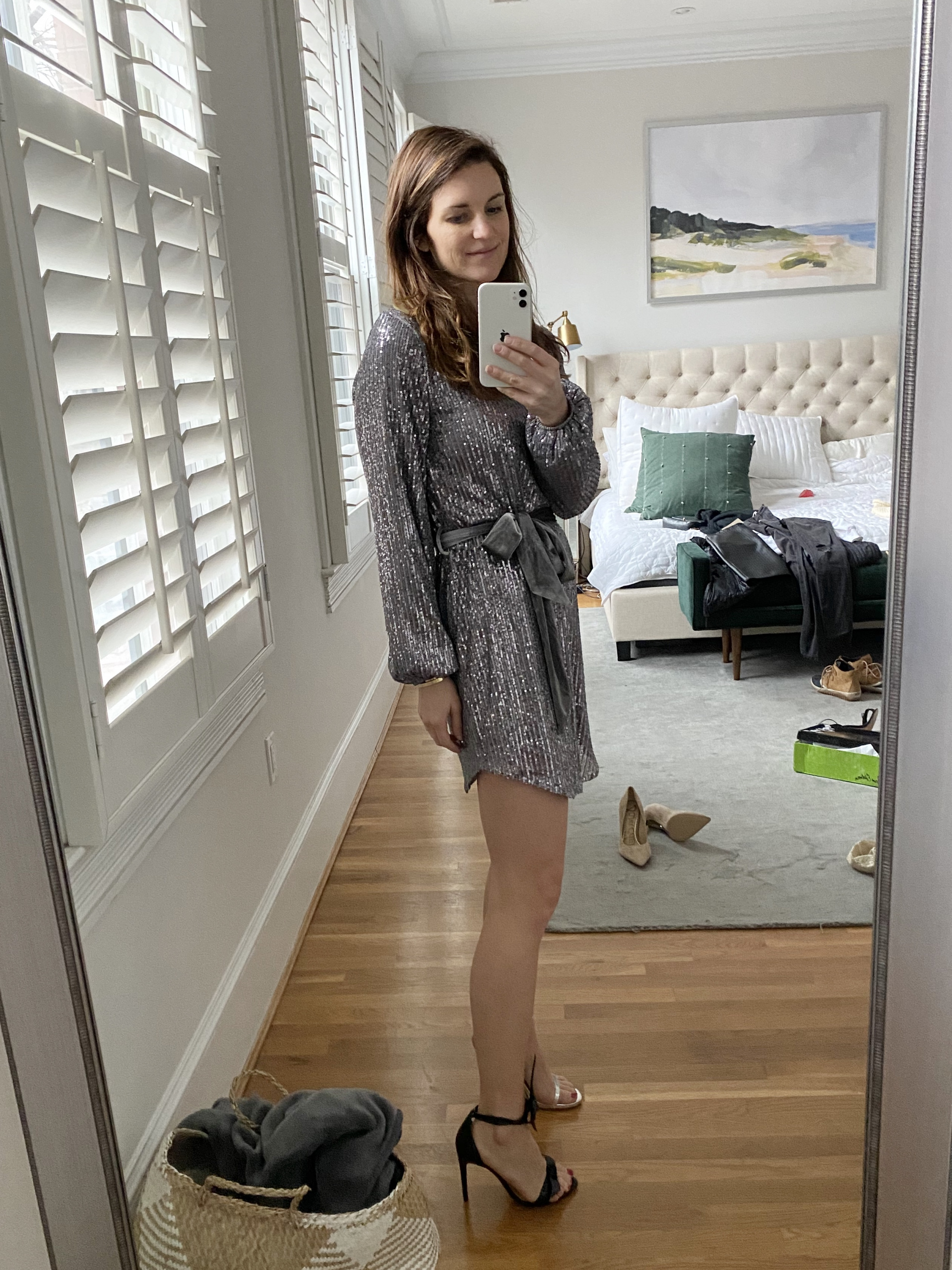 When He Sees Me in Silver Dress
I'm wearing a Medium in all these dresses.
If you have a fun milestone birthday celebration coming up or just want to get a few party dresses, check out Red Dress. Here are a few more options to consider below