It's almost fall and soon all those pretty fall colors will be here before you know it. Looking down at my toes after a week at the Jersey shore, I am in desperate need of a pedicure.  During the summer I stick to whites, corals and pinks.  But I'm super excited for fall and will soon transition to my fall nail polishes.  If you're already in the back to school, cardigans and booties mind set, then grab these pretty shades and let's go!
Fall Nail Polishes I Love
It's time get moody friends. These shades are here to match all your favorite fall activities: apple picking, pumpkin spice lattes, hay rides, and cozy knit clad brunches. Also, as a fall bride, this is my favorite wedding season.  If you're headed to a wedding and want to complete your look with a fabulous look, check out these wedding guest dress posts.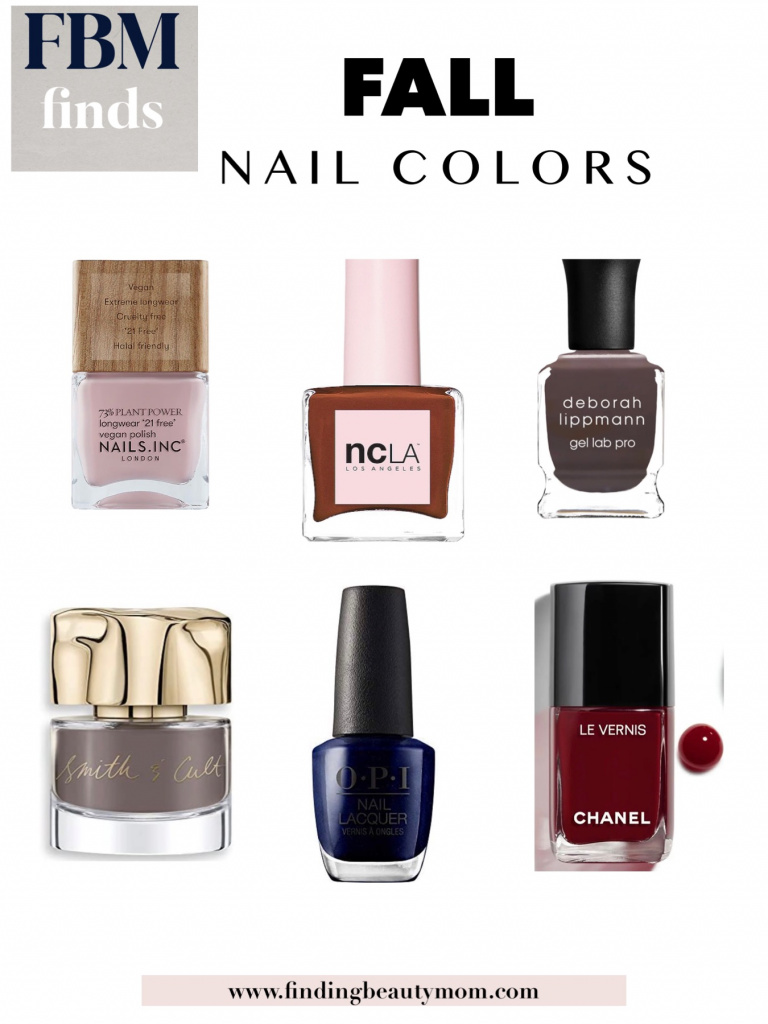 My Favorite Autumn Nail Colors
For the longest time I would seriously just rotate between OPI's You Don't Know Jacque and Essie's Wicked.  Still classics that you can't go wrong with.  But autumn is also a great time to branch out.
DUSTY PINKS
This shade is definitely having a moment. I like the subtleness of the pink, especially for fall.
MERLOT, BORDEAUX – ALL THE WINES
I mean, as a huge wine lover, what's not to love about these colors. Essie's Berry Naughty is a great one too!
NAVY BLUE
The deep richness of this color brings you from summer to fall.
FALL SPICES
Take your cues from the gorgeous fall foliage.  Grab those coppers, pumpkin spices, chili pepper reds, and sparkling goldens.
GREIGES
These can be in a wide spectrum from muddy beiges to deeper grays. They also transition well into winter.
What's your favorite fall nail polish?  Leave a comment below and share!
xoxo,
Kellie
SHOP FALL NAIL POLISHES