3 Family Holiday Traditions I Love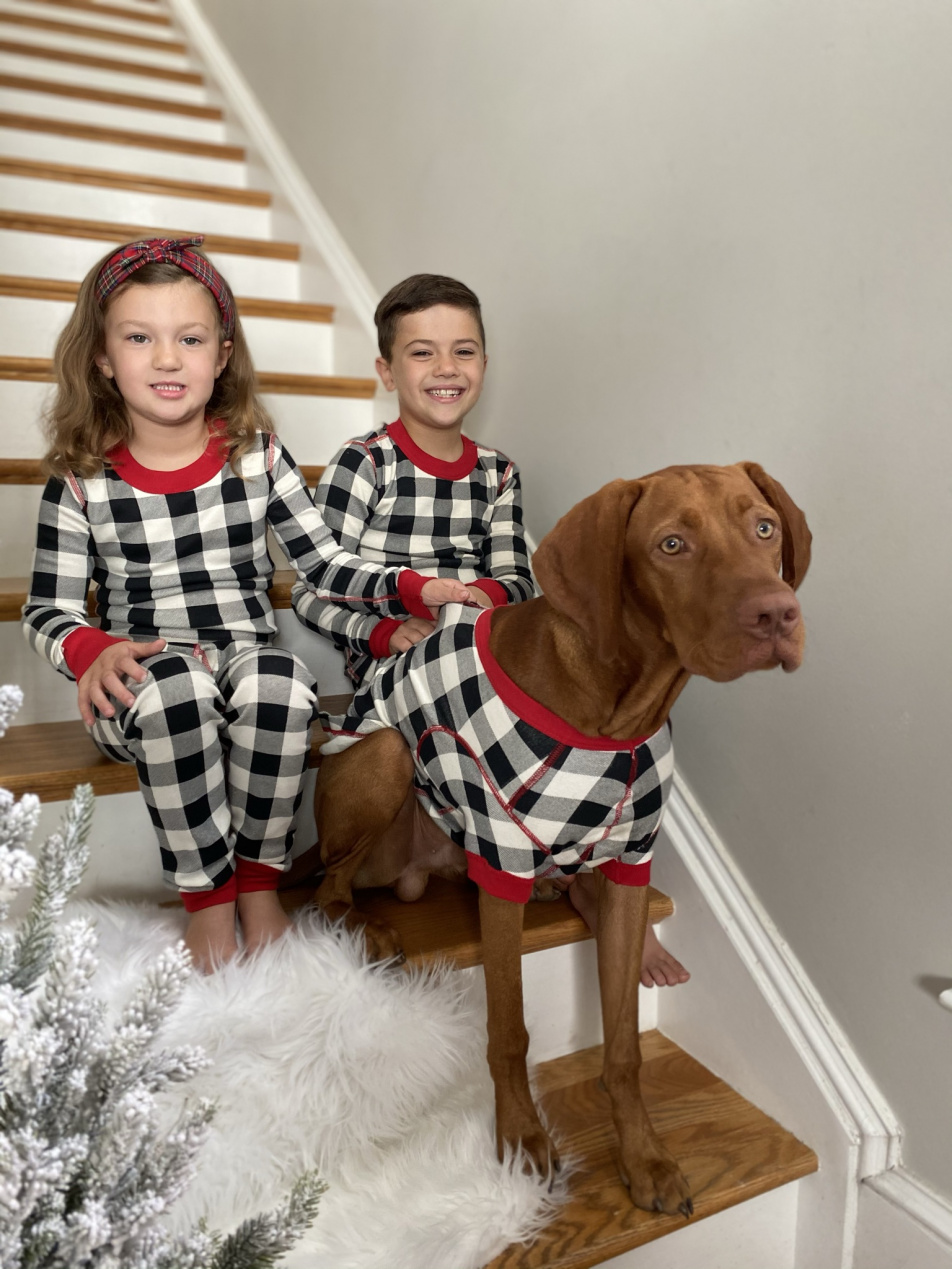 One of the many things that is so special about this time of year is Sam and Marielle's excitement levels. While life can be crazy at times, there is no doubt that seeing the joy of Christmas in your children is an instant mood lifter. So when December rolls around there are a few things that are must do's. Meaning, the kids start asking about right away. Here are the three family traditions I love to do each year.
3 Family Holiday Traditions I Love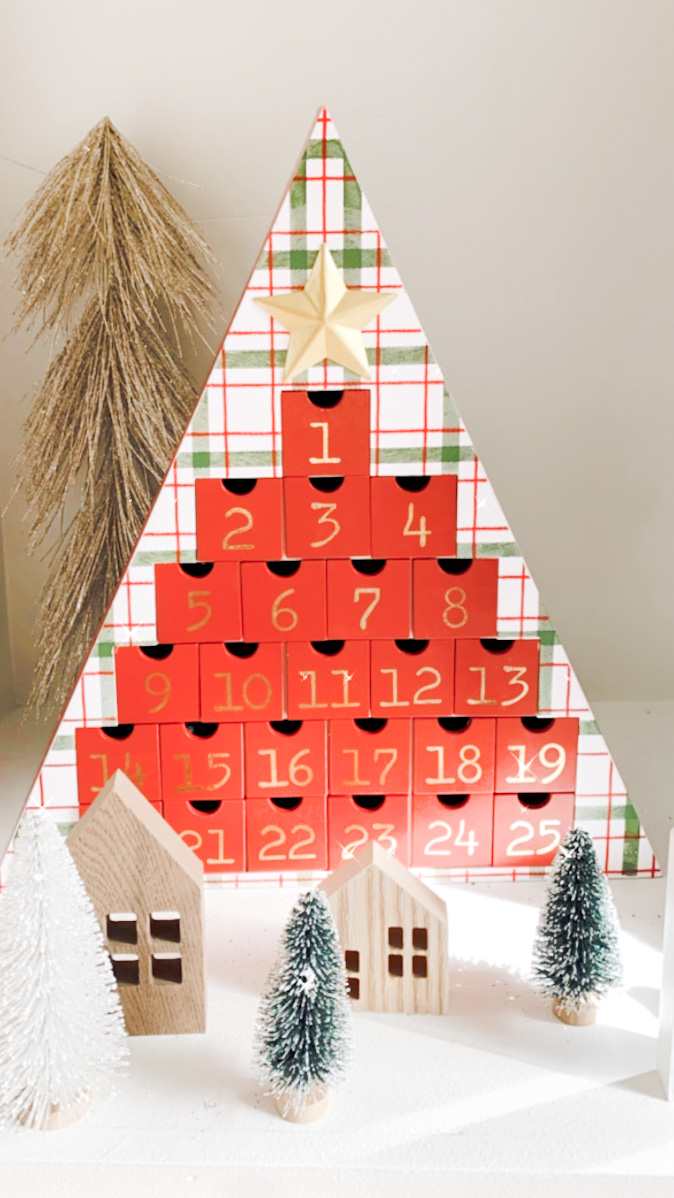 Advent Calendar
The first thing that kicks off the season is the Advent calendar. The kids love waking up each morning to see how many days are left until Christmas. This year, they actually filled our calendar with candy themselves! Sam was so excited that he wanted to wake up early for the 'first day of Christmas'.
If Christmas isn't the holiday you celebrate, you can still have a countdown to your special day. It can even be to the winter solstice – a time to celebrate when our days will start to get brighter! The anticipation is often the most exciting part.

Matching Family Pajamas
This is a relatively new one, but so much fun! A few years back, I kicked this tradition off and even got my parents in the mix – you can check it out in this post. For this Christmas, we had to include Tucker! The whole family has these cute Buffalo plaid pajamas. And we're not waiting until Christmas to match. I just had to show them off in our holiday card this year!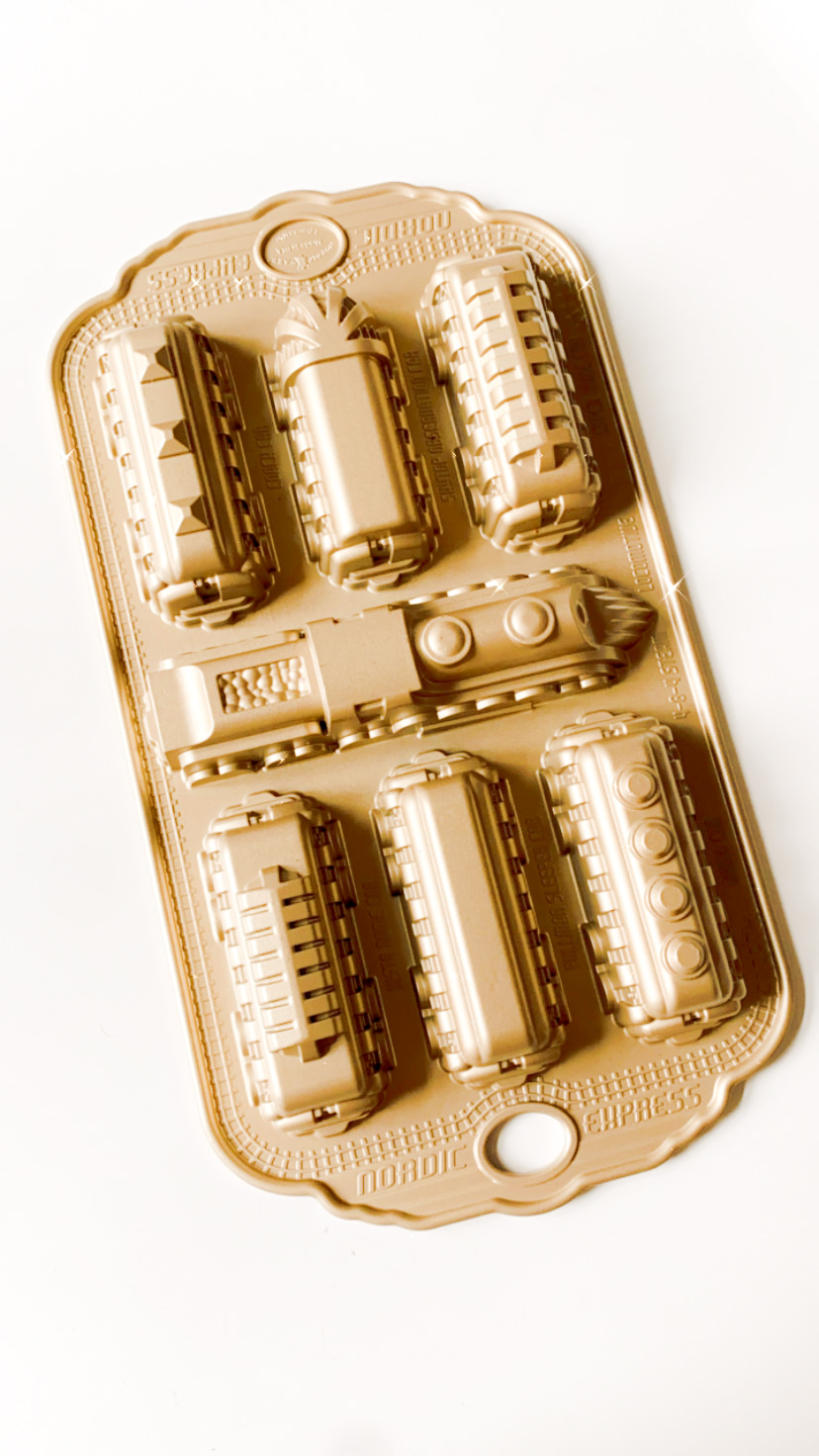 Polar Express + Train Cake
Our kids love trains. We even have one that goes around the Christmas tree. So when I saw this train mold,  I just had to pick it up!
The first year I purchased it, I actually bought in the finished train to Sam's class on pajama day when they were going to watch The Polar Express. It was the perfect treat and the tradition was sealed.
Last year, I did a horrible job of greasing the pan and the cake was destroyed. Instead, the kids make their own cake creations and actually had an amazing time. Just goes to show that traditions don't always have to be strictly by the book to enjoy!
This year, I plan on getting my baking right. Hopefully, the train will come out fully in tact and I'll throw some powdered sugar and gum drops around it. Then we'll put on the Polar Express and dig in!
More Holiday Activities
Of course there are many activities we do as a family during this time. Here are a few more favorites to make the season merry and bright.
Holiday Movies // We watch them all! All the Grinches, all the Home Alones, Charlie Brown, Christmas Vacation, and a Christmas Story.
Christmas Cookies // I keep it simple and just do sugar cookies, holiday cookie cutters, and lots of fun decorations.
Tree Decorating // We always get a live tree. On the day it arrives, the whole family gets in on the action. I also get a small tree for the kids to decorate as they like.
Hot Chocolate // The kids love coming in from the cold and warming up with hot chocolate. I've even made a fun hot chocolate bar!
Light Shows// First, we walk around the neighborhood and check out the neighborhood decorations. We also hop in the car to check out local light shows or Zoo lights.
I can't wait to continue these fun family traditions I love. I hope you enjoy your holiday activities as well! If you have a favorite, share below!