Beautycounter Holiday Gift Sets // 2020 Favorites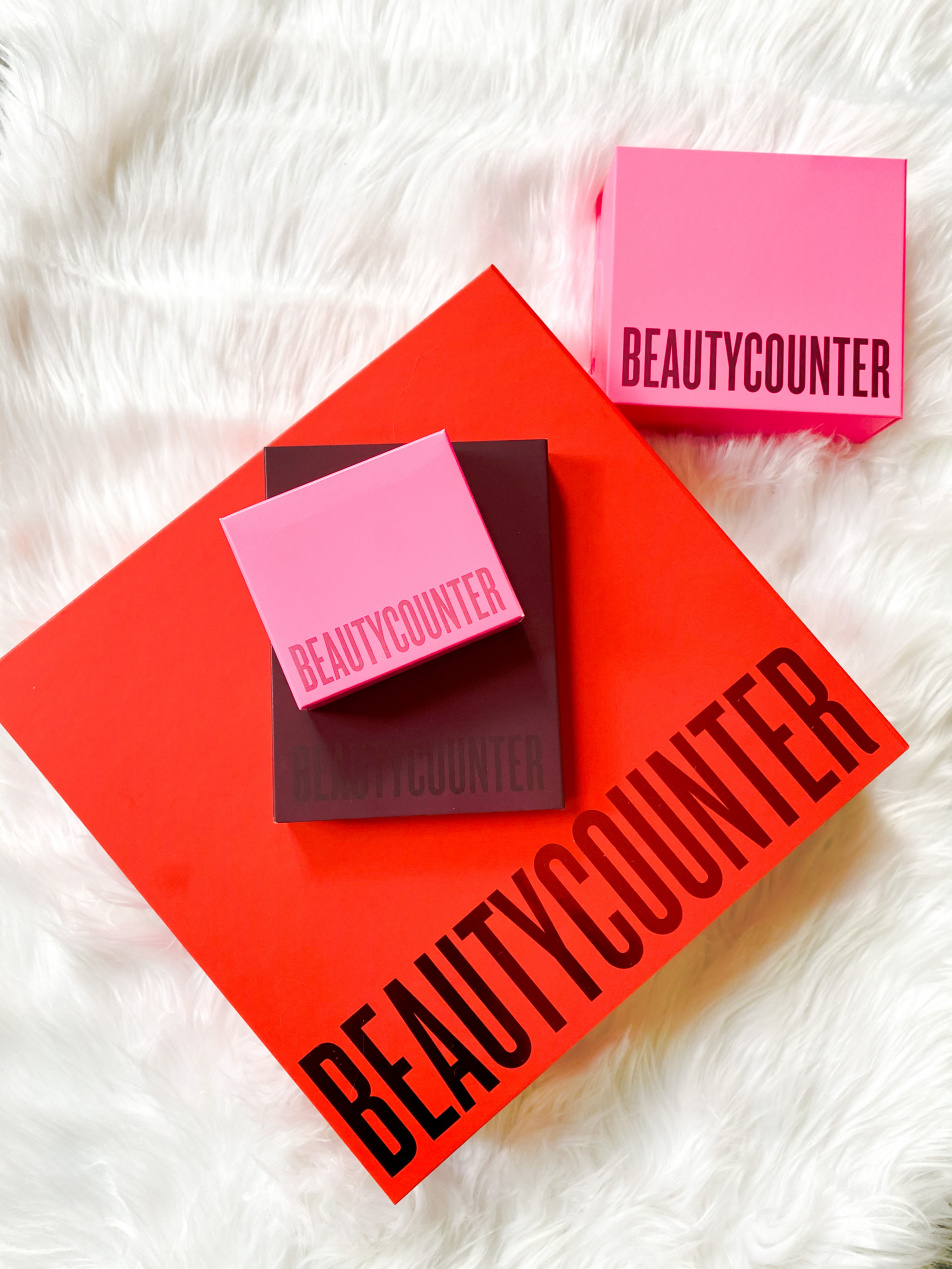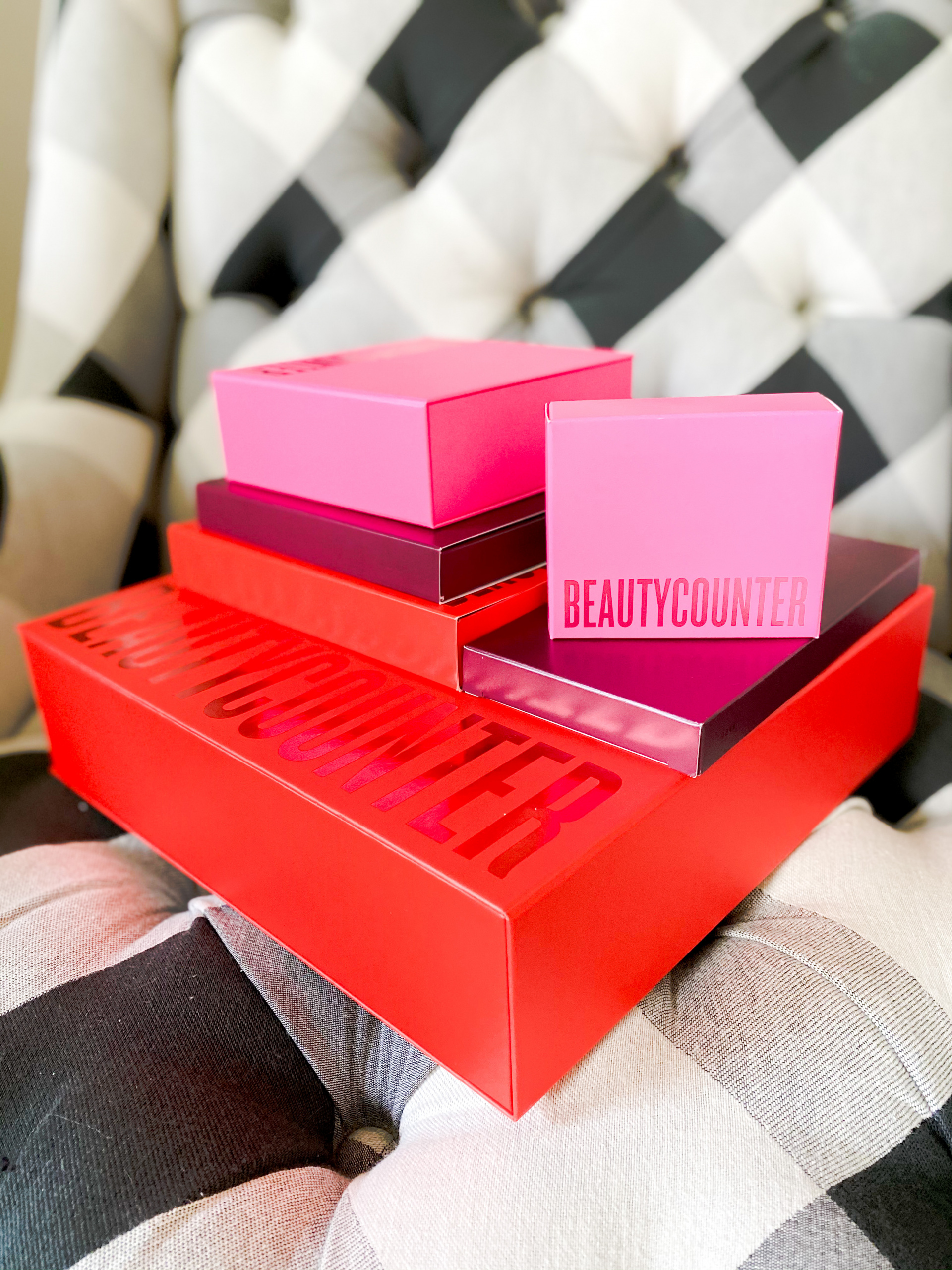 I know it's October and you may not be in the holiday spirit just yet, but it's such a great time to start making your list or even gifting yourself with some beauty gift sets!  And my favorites just landed. Yes, the Beautycounter Holiday gift sets are here.
This is my third year of looking forward to this fun collection and it seems like every year just gets better. Last year had so many great options (you can head down memory lane in this post), but you can see how Beautycounter learns and improves on what works, what doesn't and how to be more sustainable.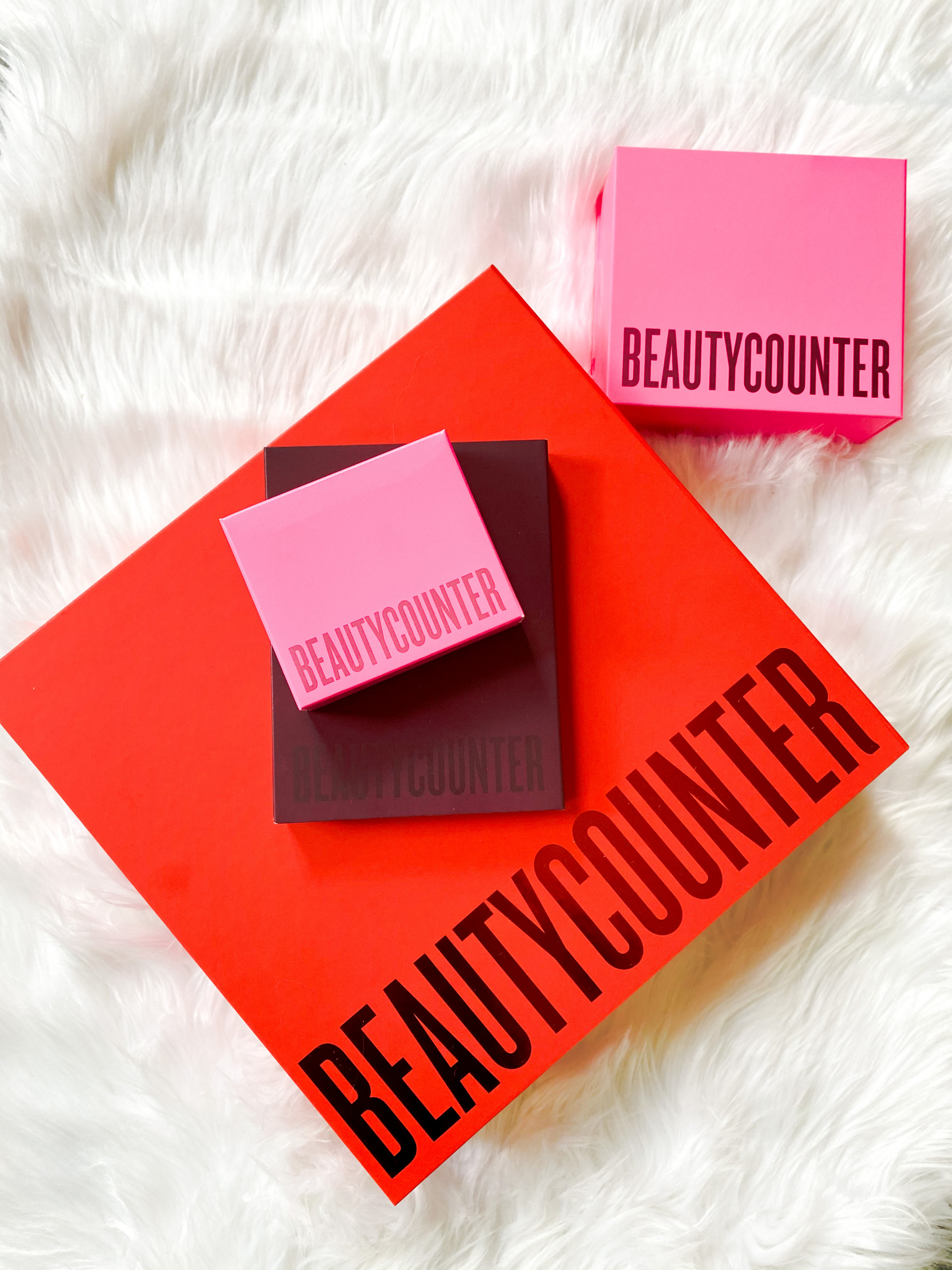 Why You should try beautycounter this holiday
If you are new to Beautycounter, here are a few things you should know. It's a clean beauty brand, founded and lead by a woman with a man's name, Gregg Renfrew, it's a B-Corp (like Patagonia and Athlethea), the products are formulated without 1,800 potentially harmful ingredients, the company advocates for safer consumer products, and there are so many great high performing skincare, makeup, body, men's and kids products. Whew! How was that elevator pitch?!
But seriously, it's a brand I use and trust. You can learn more about why I joined as a consultant or why clean beauty matters to me more of you like.
OK, let's get to the good stuff….
2020 Beautycounter Holiday Gift Sets
I'm going to take you through all the details of the sets and then help you out with price points and gifting.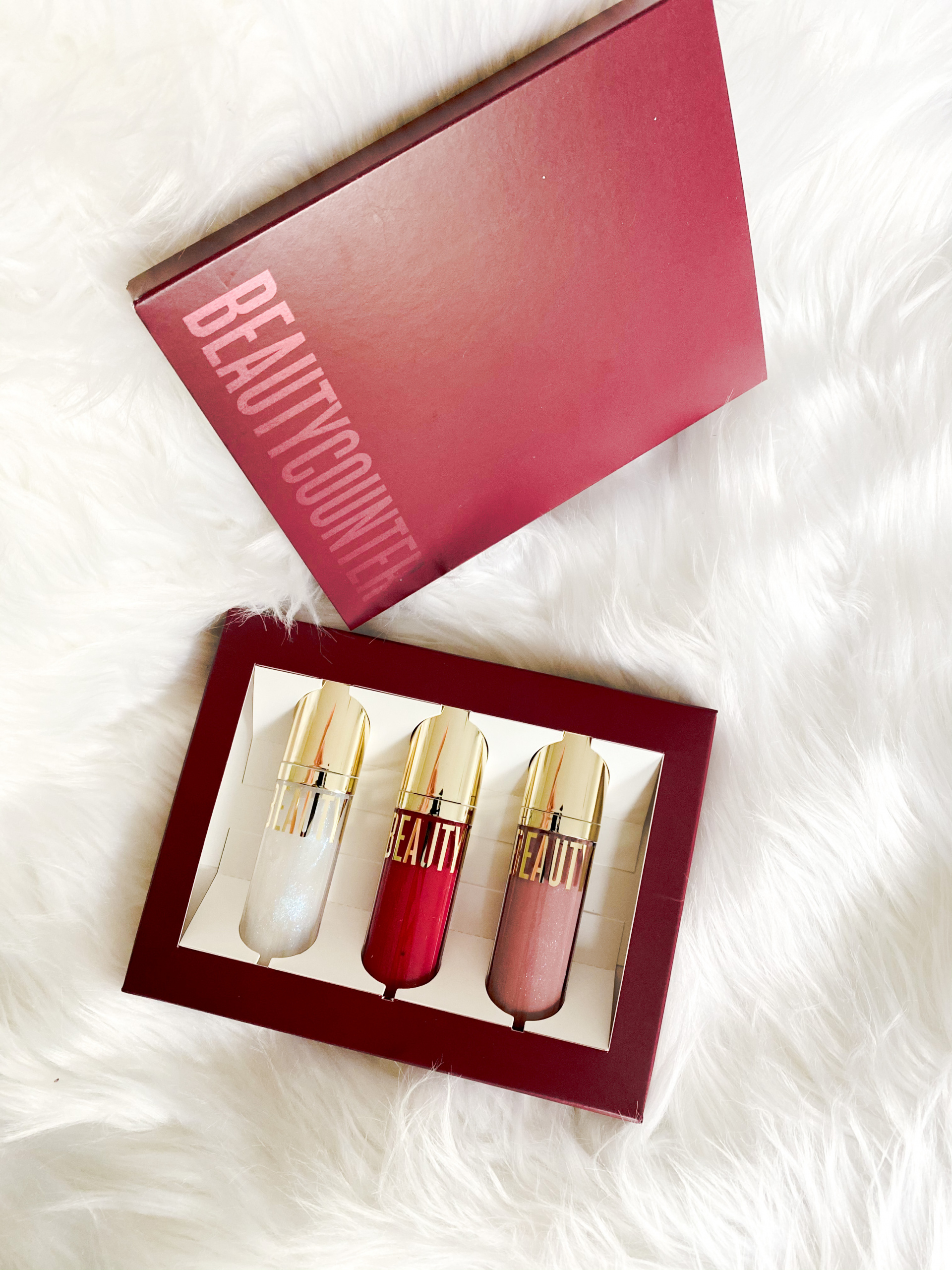 I love, love, love the updated lip glosses. This lip gloss set includes three limited edition shades that would look so pretty at a holiday party.  $49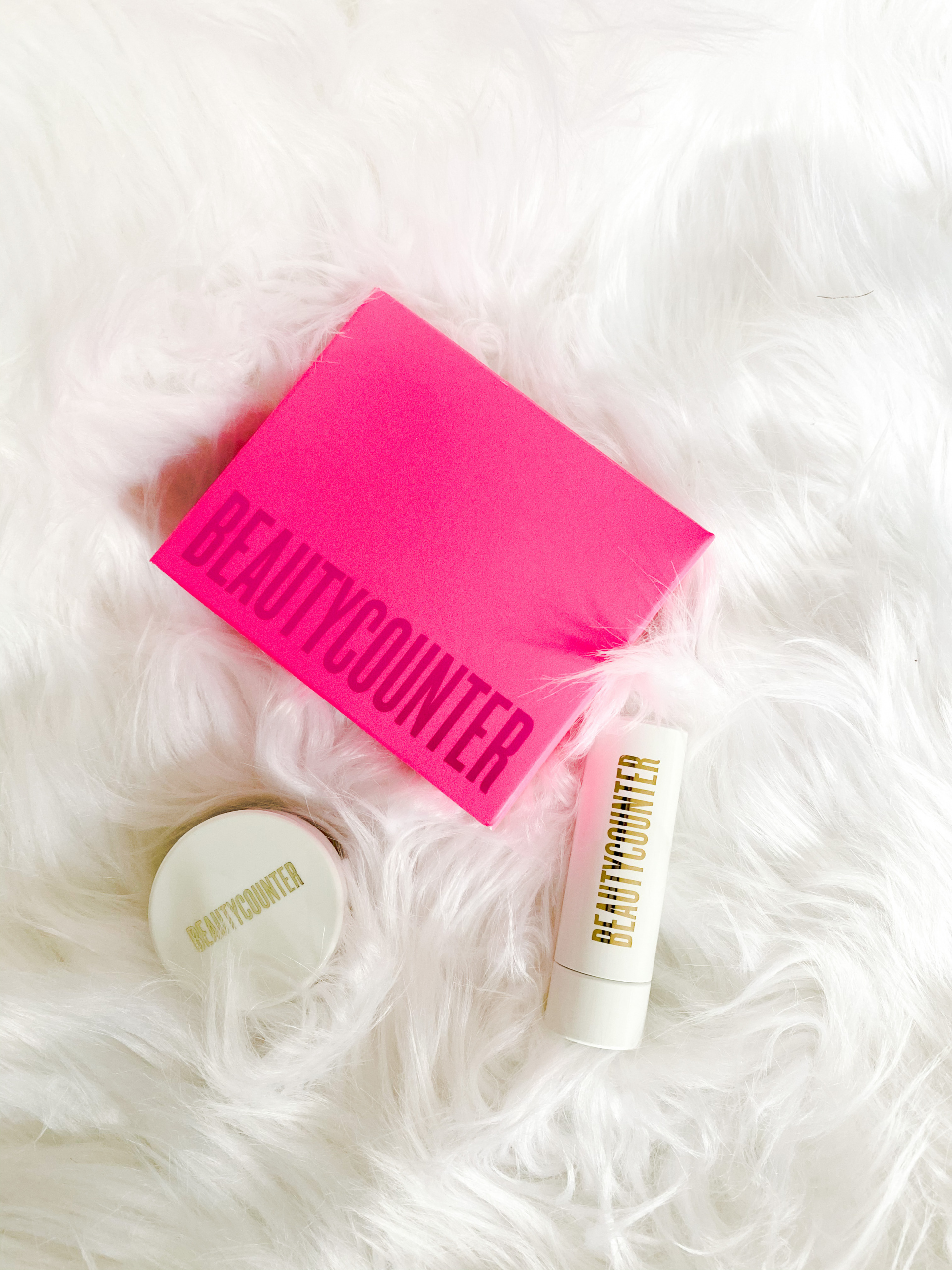 If you or someone you know get super dry, chapped lips in the winter, this would make a great gift. It includes a lip polish, think a sugar scrub, and a lip balm. I brought this on my ski trip last year and just may need to do the same for my next one. $34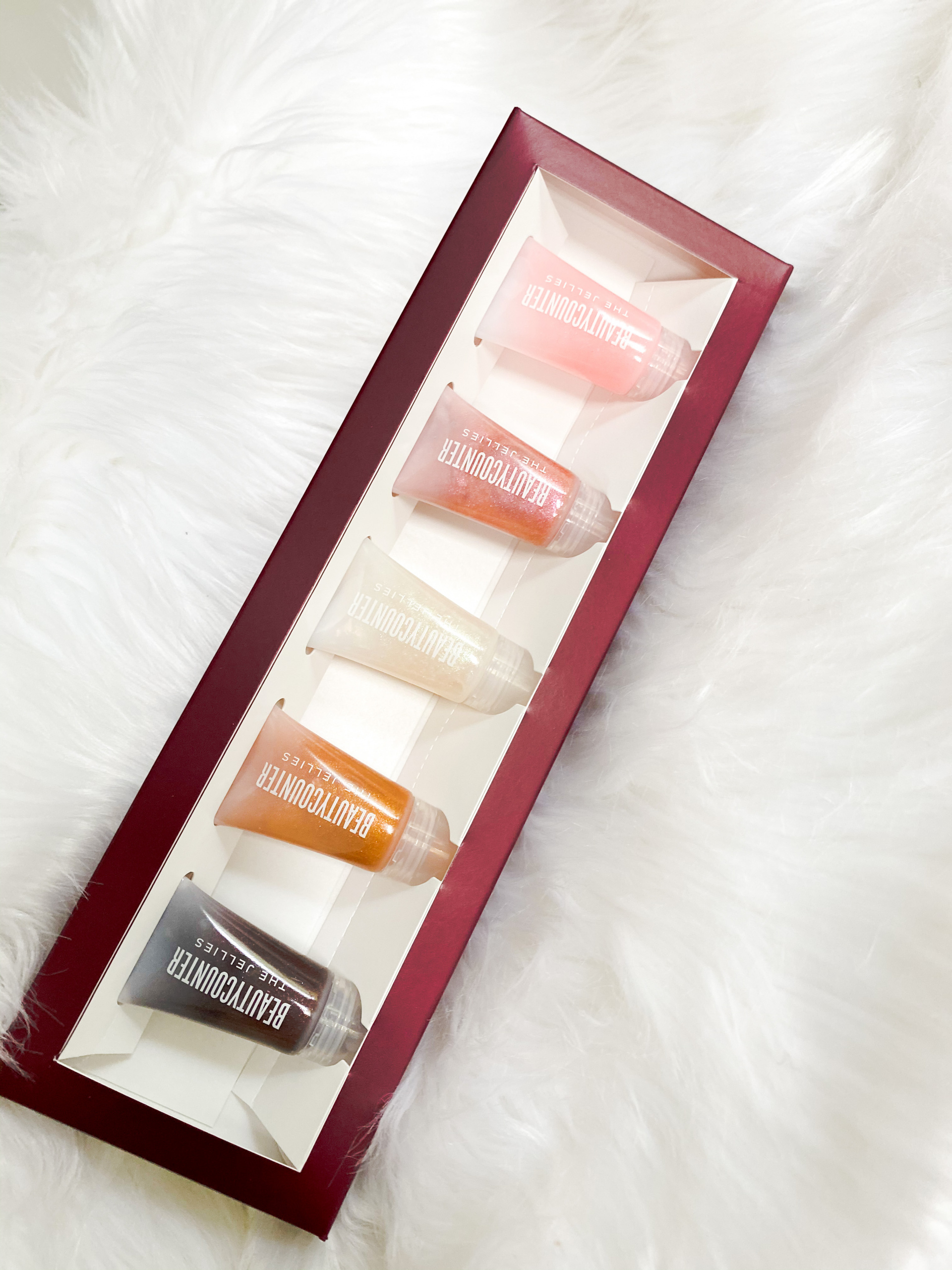 These were such a hit last year! I'm so glad they are offering two sets to keep up with the demand. This one shown above are the Shimmers. They are super sparkly and include the fun scents: cocoa, caramel, peppermint, sorbet, and honey. Beginning in November, the second set will be available. These are the Brights and include: Orange Cream, Sweet Plum, Raspberry, Fresh Mint, Red Pear. $39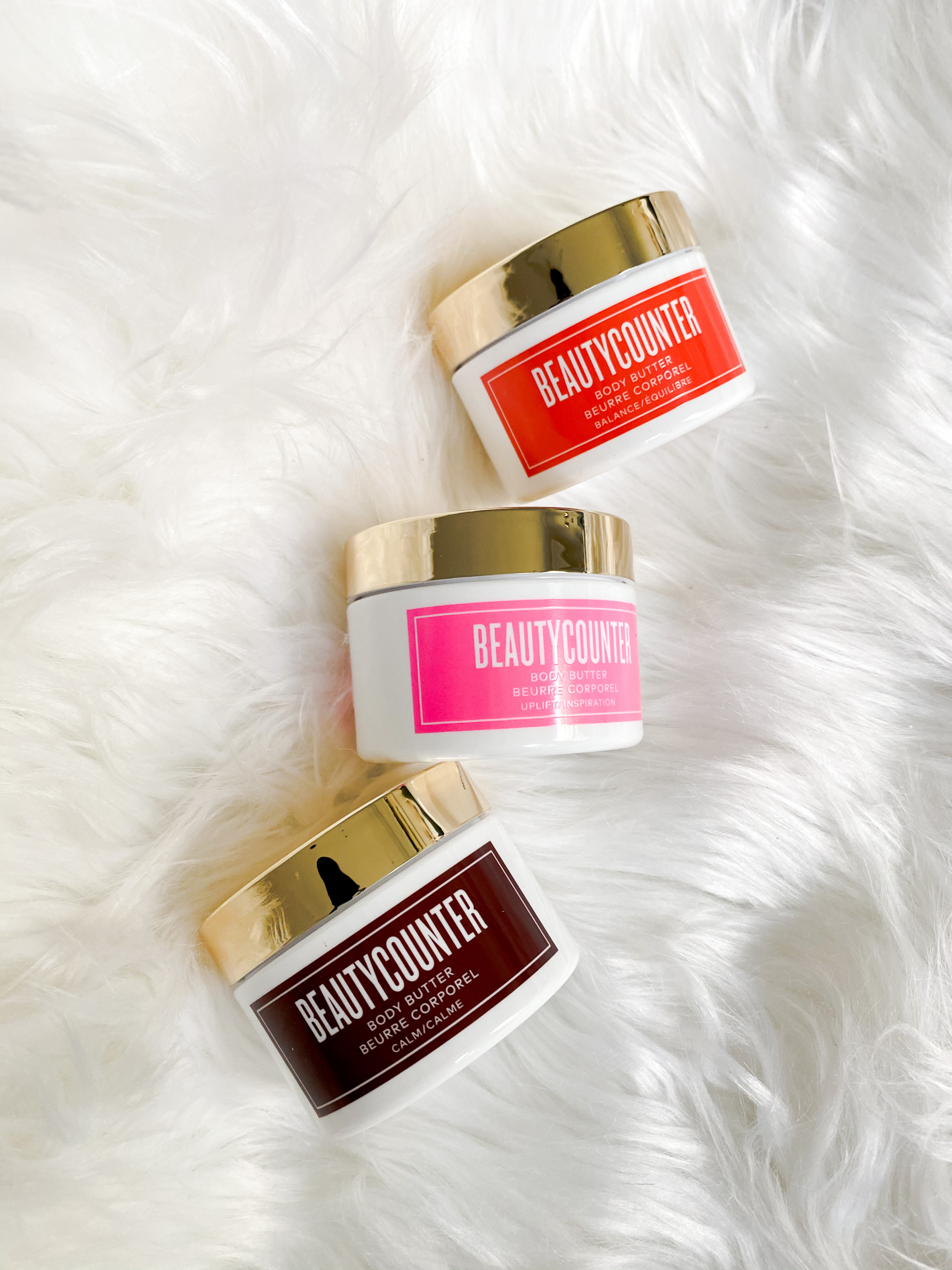 These body butters are amazing. I loved gifting them last year. Beautycounter's body butter formula is super hydrating and a cold weather essential. The natural scents are aroma therapeutic designed to calm, uplift, and balance. $49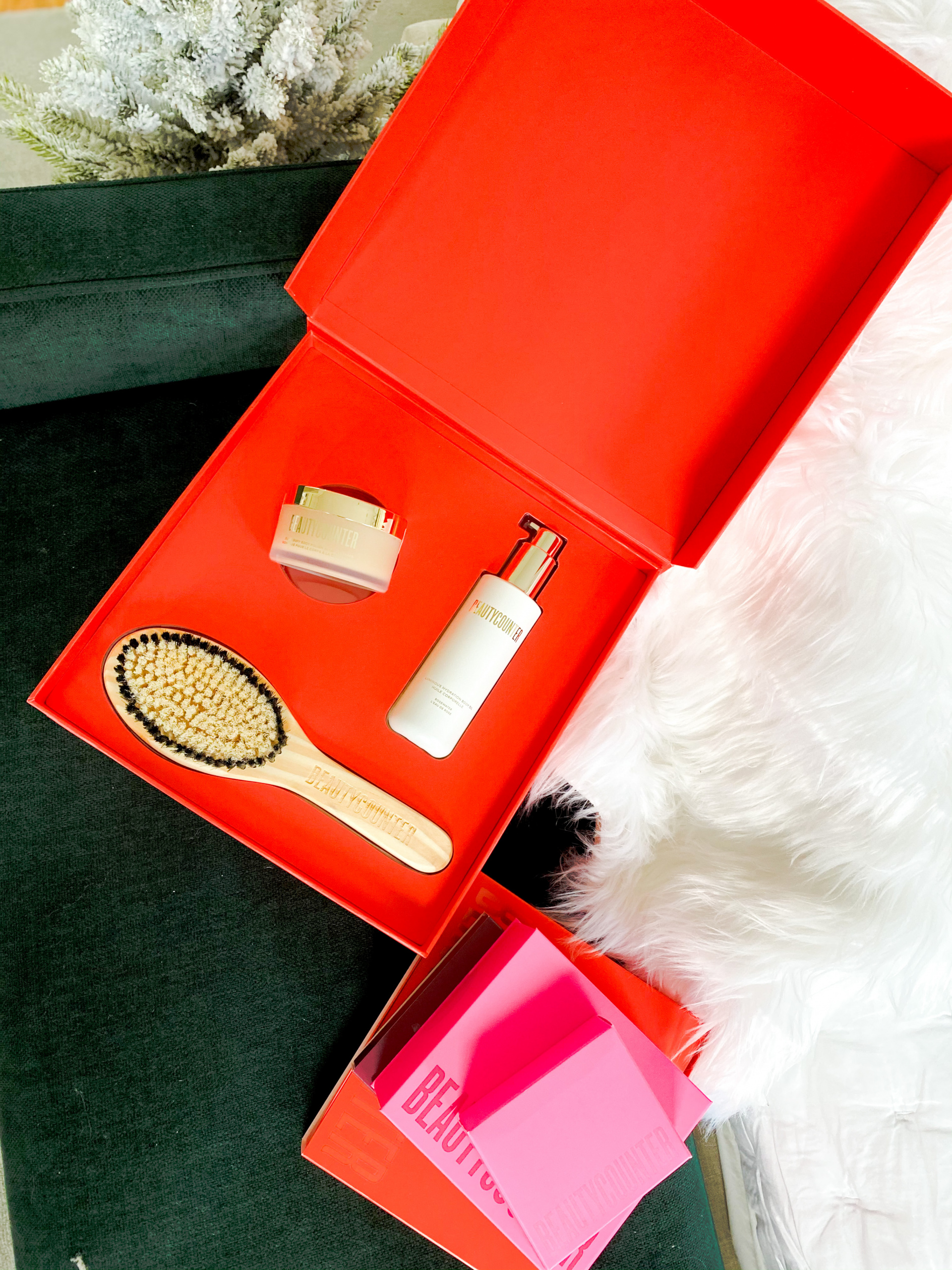 The ultimate pampering gift! This non toxic self care set includes a dry brush to help stimulate circulation, a sugar buff polish, to soften winter skin, and a botanical oil-infused Luminous Hydration Body Oil. $89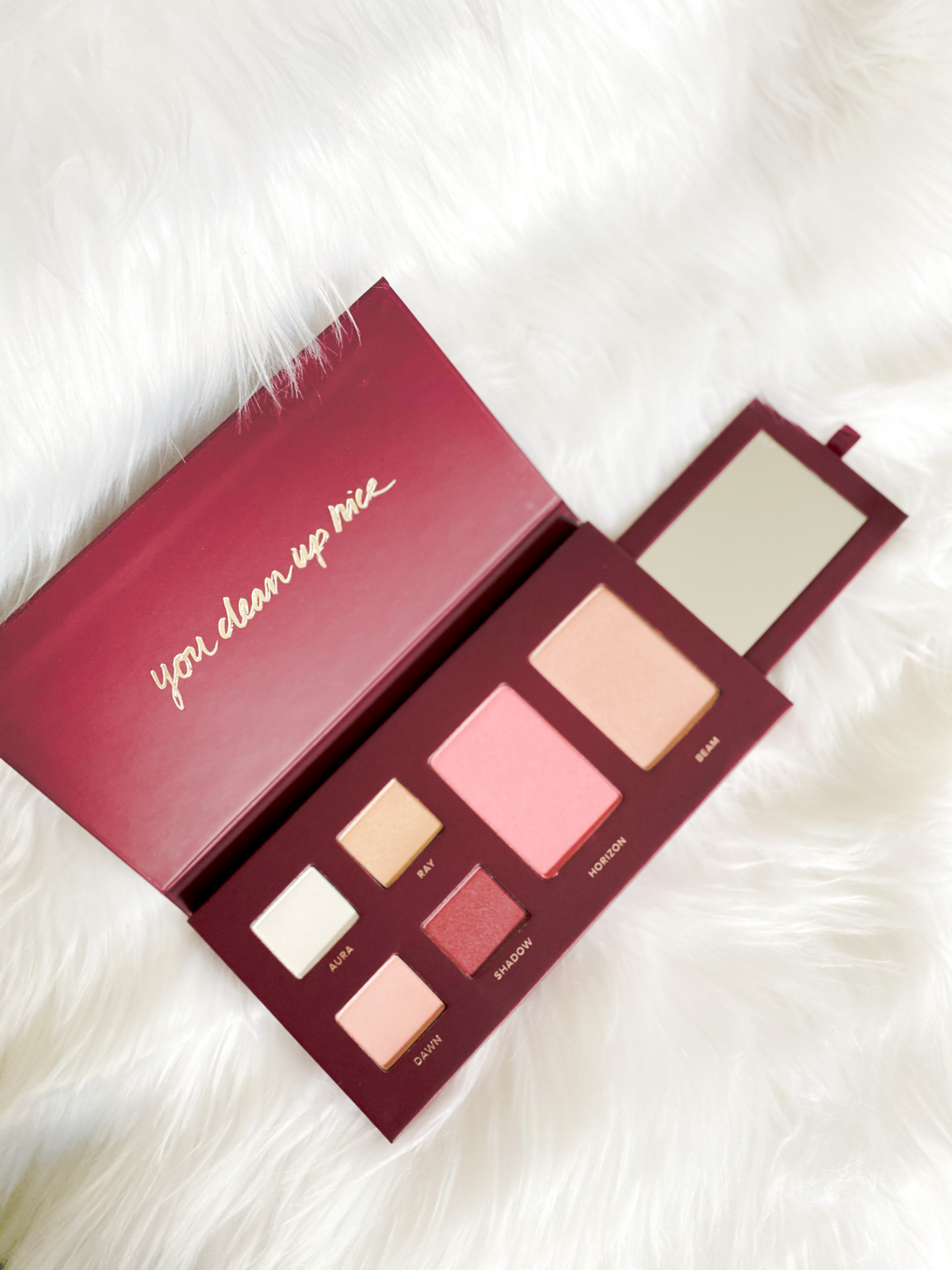 How pretty is this palette! It includes four gleaming talc-free eye shadows, a warm blush, and an illuminating highlighter. $65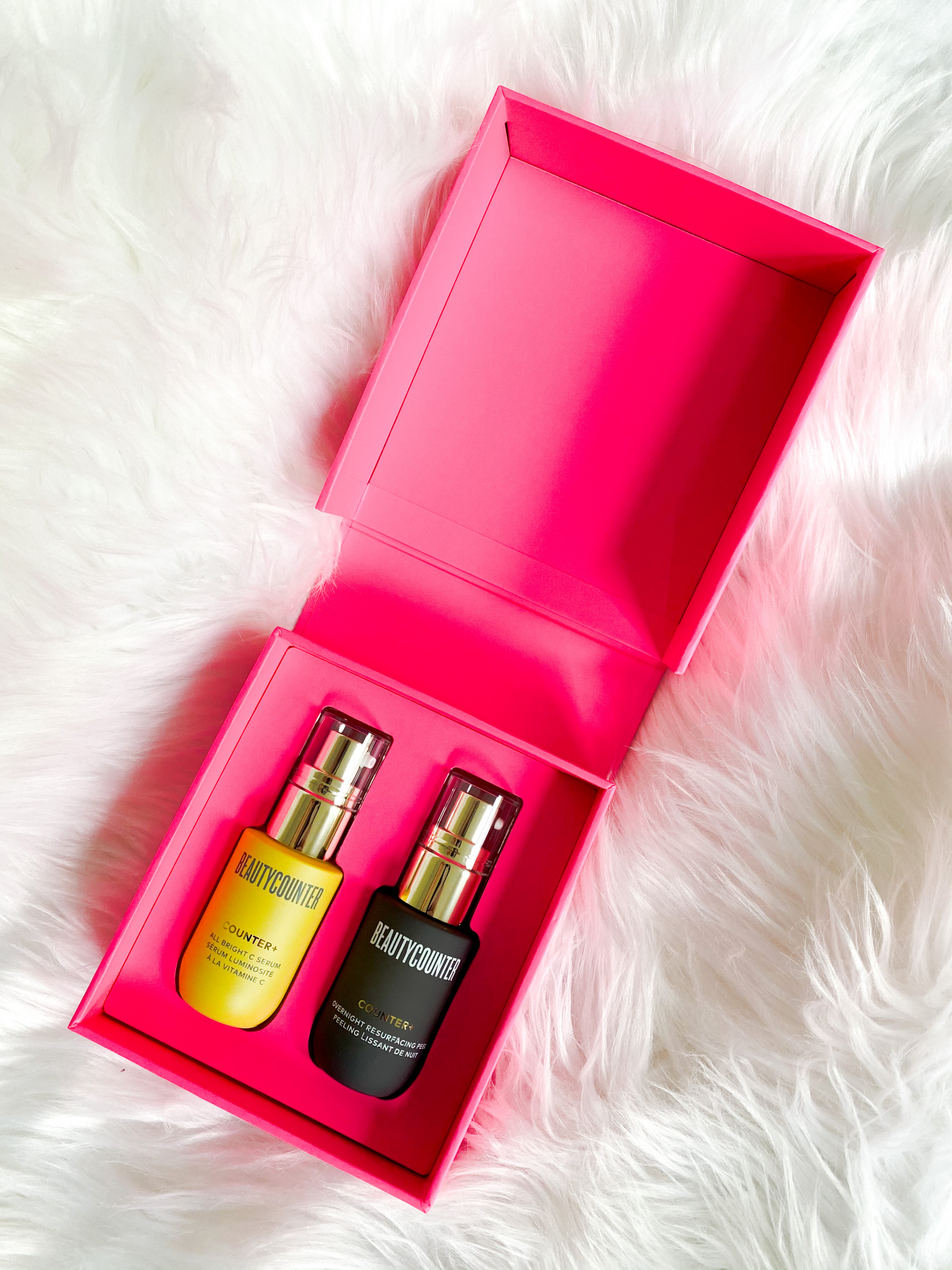 I recommend using these two power house products together all the time so it's awesome Beautycounter created this set! The All Bright Serum is your bright start to the morning to help reduce the appearance of dark spots. At night, the Overnight is your evening treatment to reveal improved skin texture and clarity. $75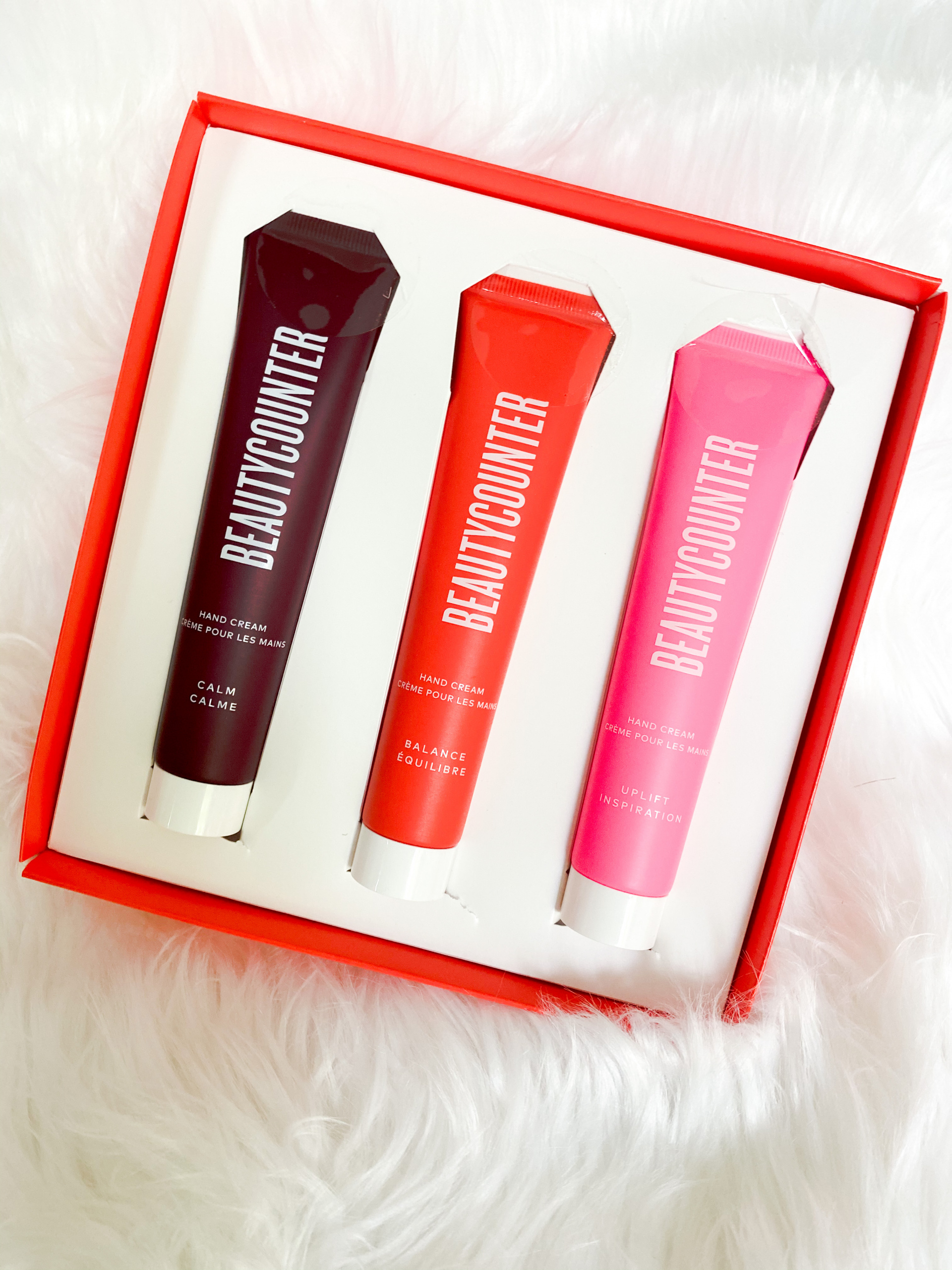 Another favorite from last year! These hand creams are the perfect size to throw in a purse or leave at your desk or new home office. Gift as is or break up for smaller gift giving. $34
There are a few more gift sets included in the holiday collection:
Four lustrous, silky, shimmering cream eye shadows made with responsibility sourced mica. Shades include Soft Gold, Onyx, Amber, and Amethyst. $39
This pretty set includes the Sunlight Highlighting Powder to give skin a healthy glow and a silky Cream Eyeshadow to make  your eyes sparkle this holiday. $45
The best selling Countertime serum with plant derived Retinol comes with a Turn Back Time Facial Roller to boosts the benefits of your anti-aging skincare routine.
$89
So excited for this launch! I'm glad they are here in the holiday collection. These deodorants are long lasting and aluminum free. The set includes four elevated scents: Crisp Sequoia, Fresh Coconut, Soft Lavender, and Clean Rose. $49
This set includes the Sugarbuff Body Polish and an Illuminating Lotion to banish dry skin and leave you feeling softer and smoother. $59
Counterman Fresh Essentials
Don't forget about the guys! This gift set includes a Purifying Shampoo, Charcoal Body Wash, and the Clean Deo . $55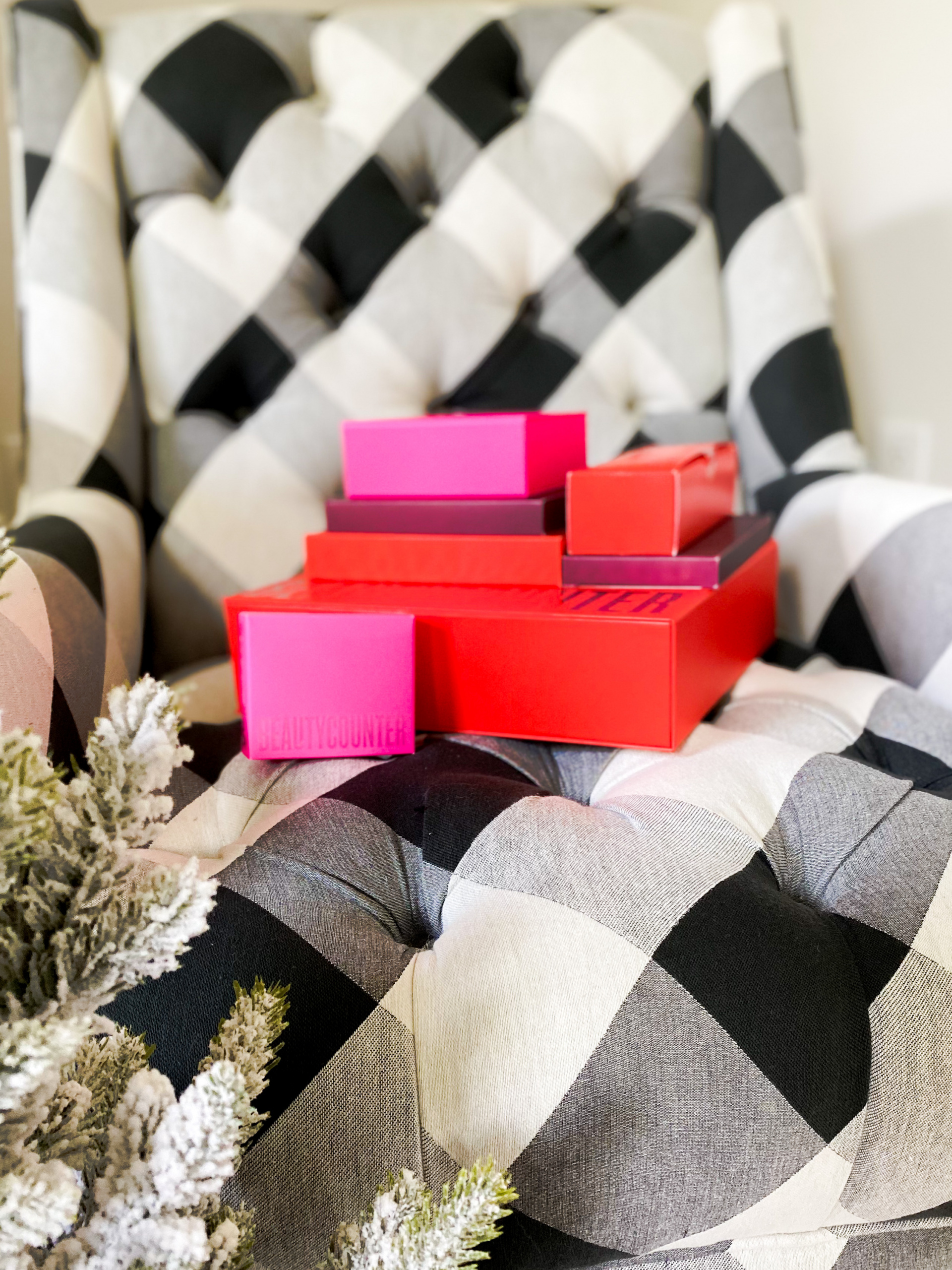 Clean Beauty Gift Guide
Now that we've gone through the offering, let me help you check off your gift giving list!
Gifts Under $50
The Luminous Lids Cream Shadow
Gifts for Moms + Mother in Laws
Gifts for Teachers, Babysitters +
If you break these gifts up and pair with a candle, bottle of wine, cookies, etc, they make adorable gifts.
Gifts for Teens + Girls
Golden Hour All in One Palette
Gifts for Yourself
Gifts for Expecting Moms
Stocking Stuffer Gift Ideas
My Favorites!
Yay! Hope these Beautycounter holiday gift sets are a great start of your holiday season. If you're looking for more inspiration, check out these holiday posts.
XO,
Kellie