France Vacation Itinerary: Paris, Loire Valley + The French Riviera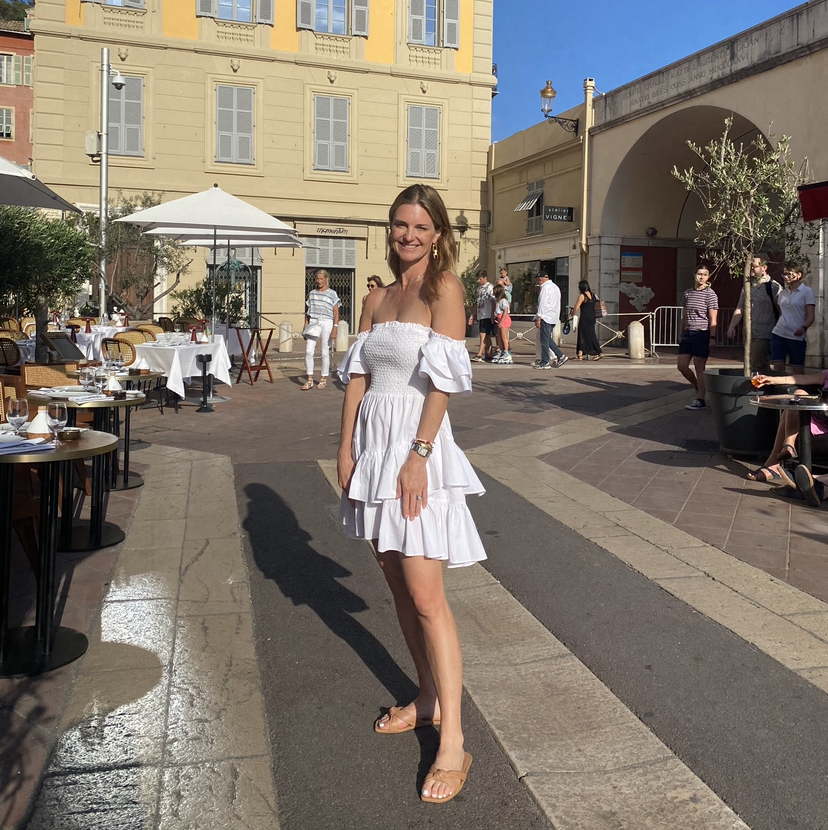 Are you ready to take journey for a 2 week France vacation?  Well, I'm excited to share my last trip with you!
One of the best things about making these travel posts is sharing all the details to help plan your next vacation. In this post, I'm going to include all the details of where I stayed, what I did, ate, etc to give you ideas if a France vacation is something you're interested in.  I've been talking to so many people in real life about this experience, so grab a glass a wine and let's transport ourselves over there.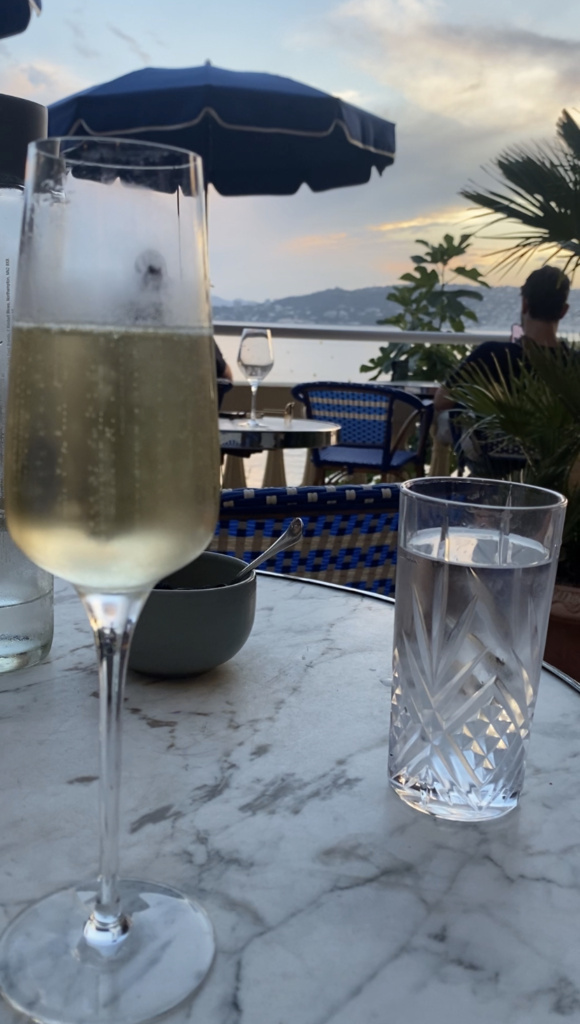 2 Weeks in France Vacation Itinerary
I'm going to give an oversimplified outline of what I did.  I'll also give some tips and go more into detail below, but let's start with what actually happened:
Day 0:  Travel to NJ to meet my mom, sister-in-law, and niece.  From there, we flew direct from Newark to Paris overnight.
Day 1:  Land in France.  Drop off bags at hotel.  Grab some food at Cafe de Flore.  Walk around Notre Dame.  Grab wine at a local shop. Rest and settle in to hotel. Dinner close by the hotel and early evening.
Day 2:  Eiffel Towel. Lunch. River Cruise.  Dinner in Montmartre
Day 3: Louvre Tour. Lunch. Explore Sacré-Coeur Basilica. Dinner.  Last night in Paris.
Day 4: Pick up rental car.  Drive to Cheverny.  Lunch. Explore Cheverny Chateaux.  Check in.  Rest.
Day 5:  Explore Chambord Castle.  Pick up Dinner and rest.
Day 6: Drive to Versailles.  Return rental car at the airport.  Fly from Orly to Nice.  Grab late dinner.
Day 7: Slow morning in Nice.  Lunch at Le Plongeoir.  Pool, walk along Anglais. Dinner. Book beach club.
Day 8:  Beach Club at Plage Ruhl. Dinner in Old Town Nice.
Day 9: Train to Eze. Lunch. Return to hotel.  Pool.  Light dinner.
Day 10: Train to Monaco.  Stop by Casino.  Lunch.  Musée Océanographique.  Dinner back in Nice.
Day 11: Travel to Antibes and check in. Dinner at Beach Club
Day 12:  Beach Club in Antibes. Dinner at Mamo.
Day 13: Morning Beach time at the free beach. Explore Antibes.  Cocktails at Belle Rives for our last night.
Day 14:  Depart home!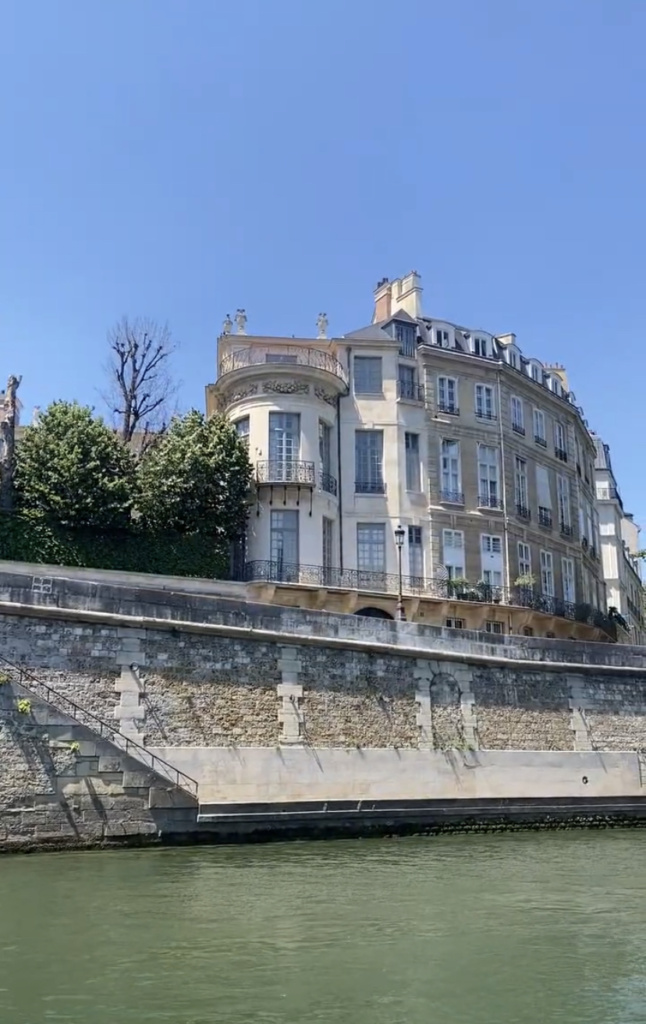 Three Nights in Paris
Paris, the City of Lights, is one of the most popular tourist destinations in the world. With its iconic landmarks, world-class museums, and charming neighborhoods, there's something for everyone in Paris.
We wanted to hit the highlights, and not over do it. Here are the details of the Paris leg of the trip.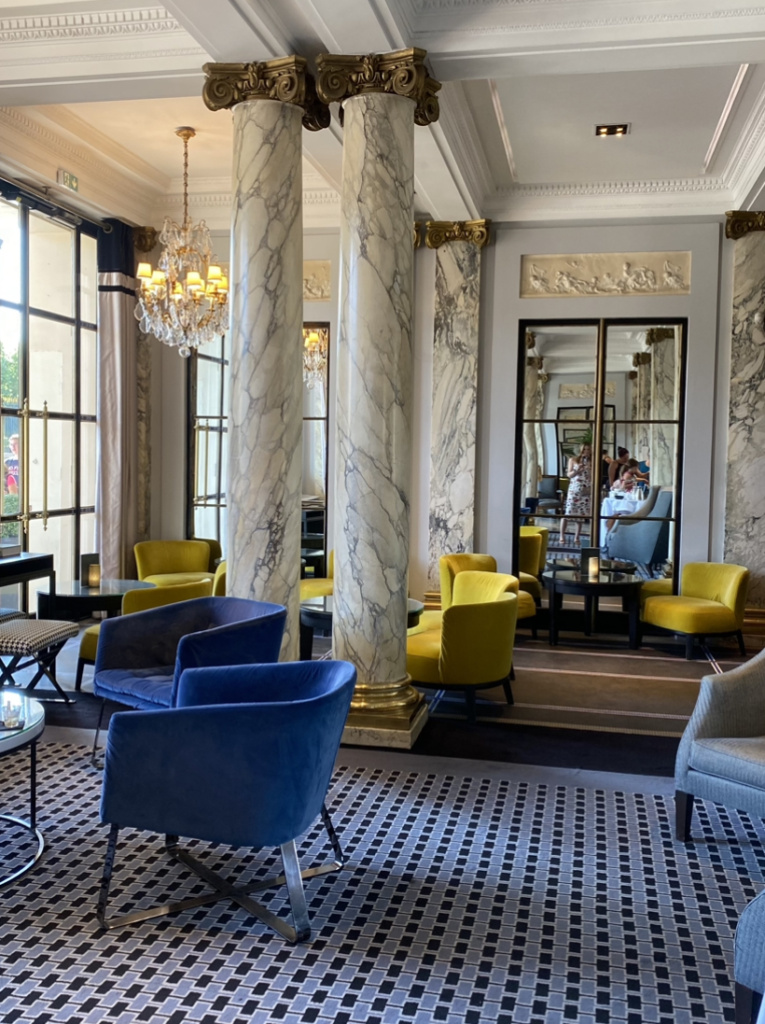 Where We Stayed in Paris
We stated at the Hotel Brighton. My mom is credited for this amazing hotel.  She really wanted a great view of the Eiffel Tower and it really was spectacular.  Which is why we grabbed some bottles of vino and would sit in our rooms together and watch the lights.  I fully intended to go to the tower at night and sit under a blanket, but this was much easier.
Besides being absolutely lovely, the location is great for sight seeing.  You are directly across from the Jardin des Tuileries and a short walk to the Louvre.  Also, you are right next to this famous Salon du The, Angelina.Every morning, there is a line out the door with people decked out to get some content. If you want to just grab some macaroons, you can wait until the end  of the day and get takeaway.
Additionally, my colorist enjoyed a recent France vacation and shared how much she loved her Paris hotel: Hotel Grand Boulevards .
And of course, all the big luxury hotels are there as well! Jeff and I grabbed a drink at the iconic Ritz hotel last time we were there.  You can read more in my 36 hours in Paris post.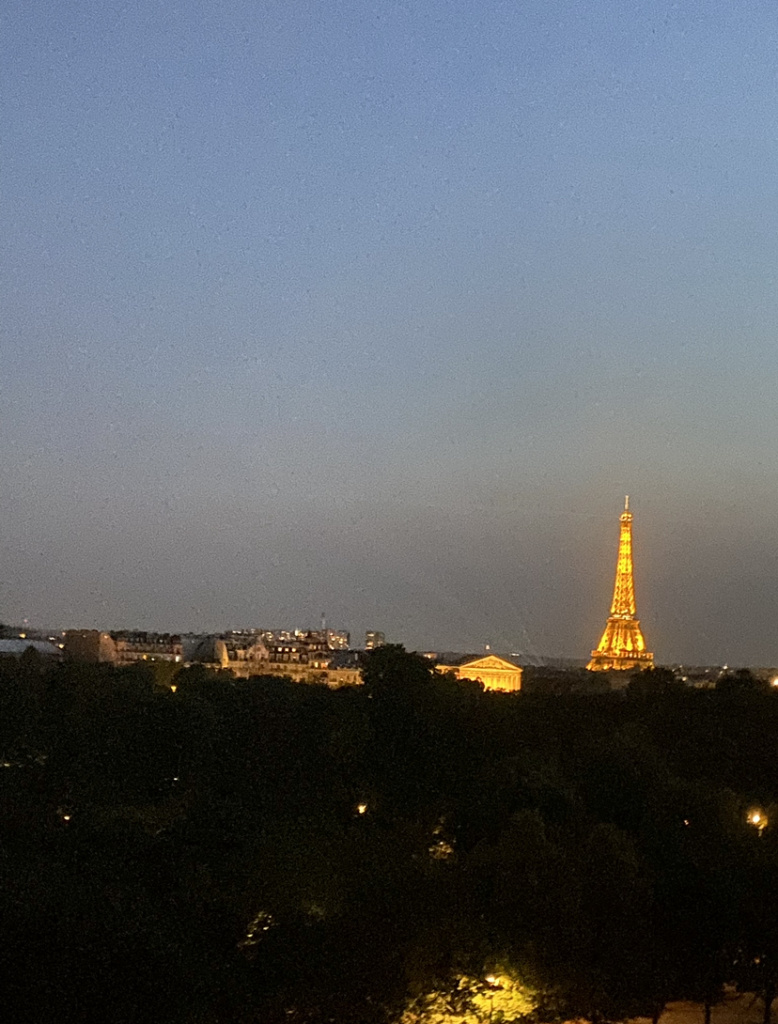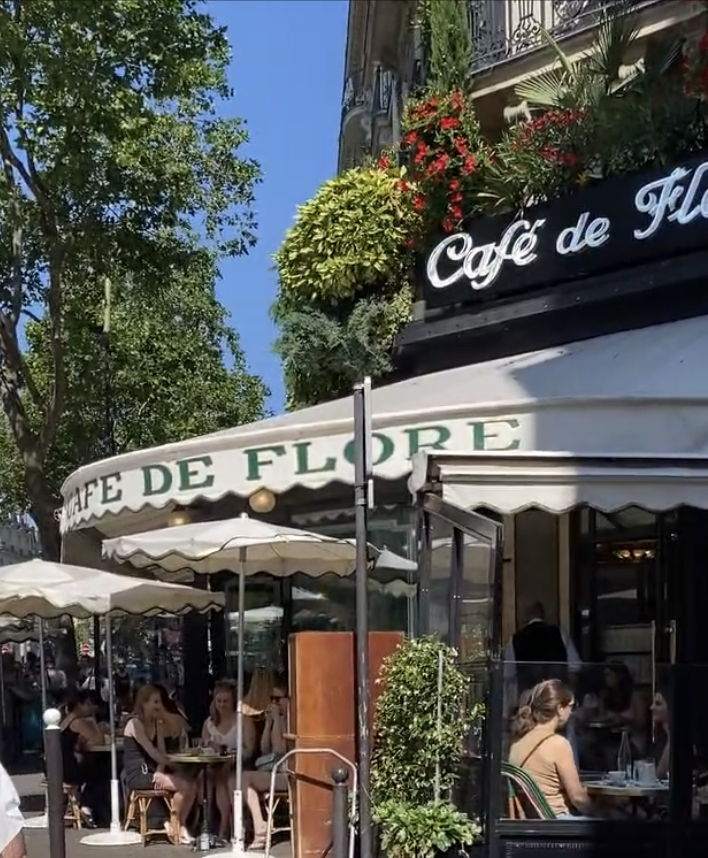 What We Did in Paris
There was a general outline of what we wanted to do, but I'll say that everyone was very flexible and ready to pivot.  We also were prepared to walk, but also knew when we needed rest.  Here's the itinerary:
Visit the Eiffel Tower. My mom booked this the first day super early.  Which, honestly, I was a little salty about because I wanted to sleep in. However, this is a major tourist trap so if you want to go, go early or at the end of the day.  She booked a tour, but it wasn't that great. But do plan this part out, unless you have zero problems waiting in lines with thousands of people to scale a 200 plus year old structure.
Cruise on the Seine River.  This was not on our list, but walking back from the Eiffel tower, we went over Pont De L'Ama bridge and grabbed lunch.  Yes, the tunnel underneath is where Princess Diana died.  We were really hot and walked a lot, so booked a cruise during lunch which was super easy and boards right there.  This allowed us to see all the bridges and get a little history.
Notre Dame.  We walked past here on our first day, but it's still all scaffolding at this point from the fire. You also get a view on the river cruise.
Louvre Museum. This world-famous museum is home to some of the most iconic works of art in the world, including the Mona Lisa. Now, it's very overwhelming.  As part of making this an educational trip, I booked a guided tour and it was soooooo worth it.  I felt I actually learned and retained information.  Also, our group would have just been wandering aimlessly if not for our amazing tour guide.  The company we used was called The Paris Muse. A friend recommended when she went with her family and raved about it.  Again, highly recommended.
Reminder: the Louvre is a timed entry museum so you need to plan ahead.  Also, expect lots of lines and crowds.  There is a line to get closer to the Mona Lisa that takes about 15-20 mins to get through.  Our tour guide made that time go by super quickly by answering all our DiVinci questions.
Explore Montmartre. This charming neighborhood is home to the Sacré-Coeur Basilica, as well as winding streets and cafes.  This is my favorite area! Now, in our itinerary, we did this two nights so it could have been planned better. The first night we walked from out hotel which was a trek.  But had a very lovely dinner experience at Le Vrai Paris .
I also went to the Palace of Versailles. This lavish palace was once home to the French royal family.  This was on the back end of my Loire Valley segment and drove there.   I'll get into it more in the next section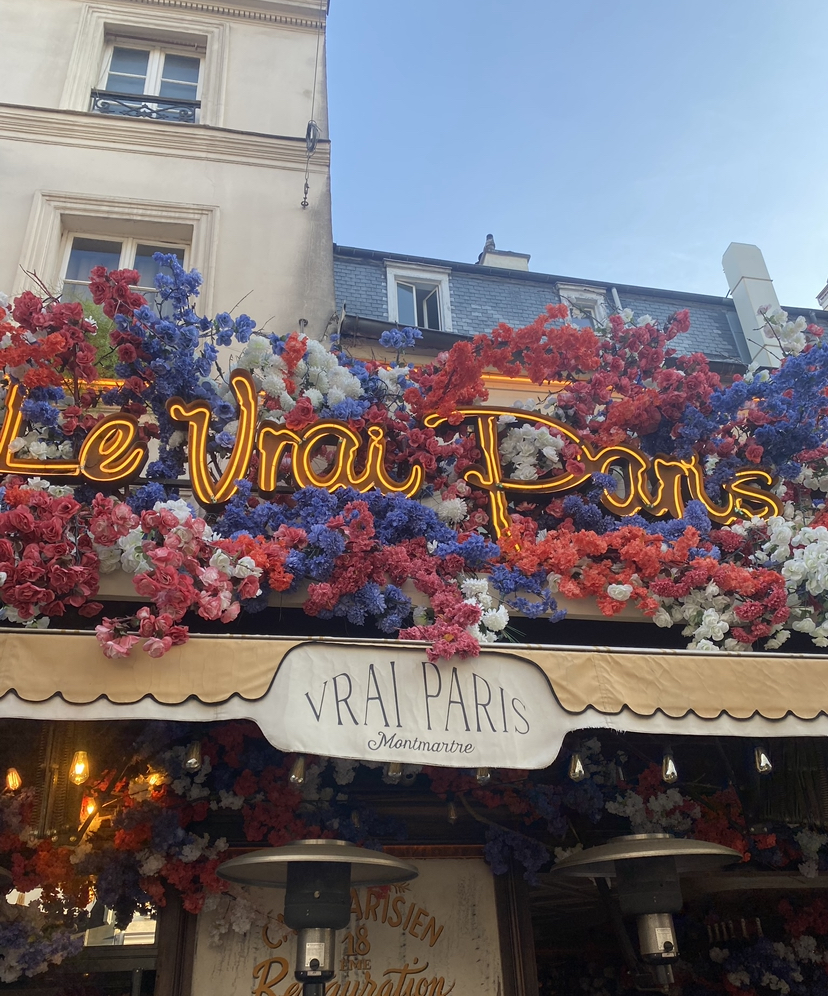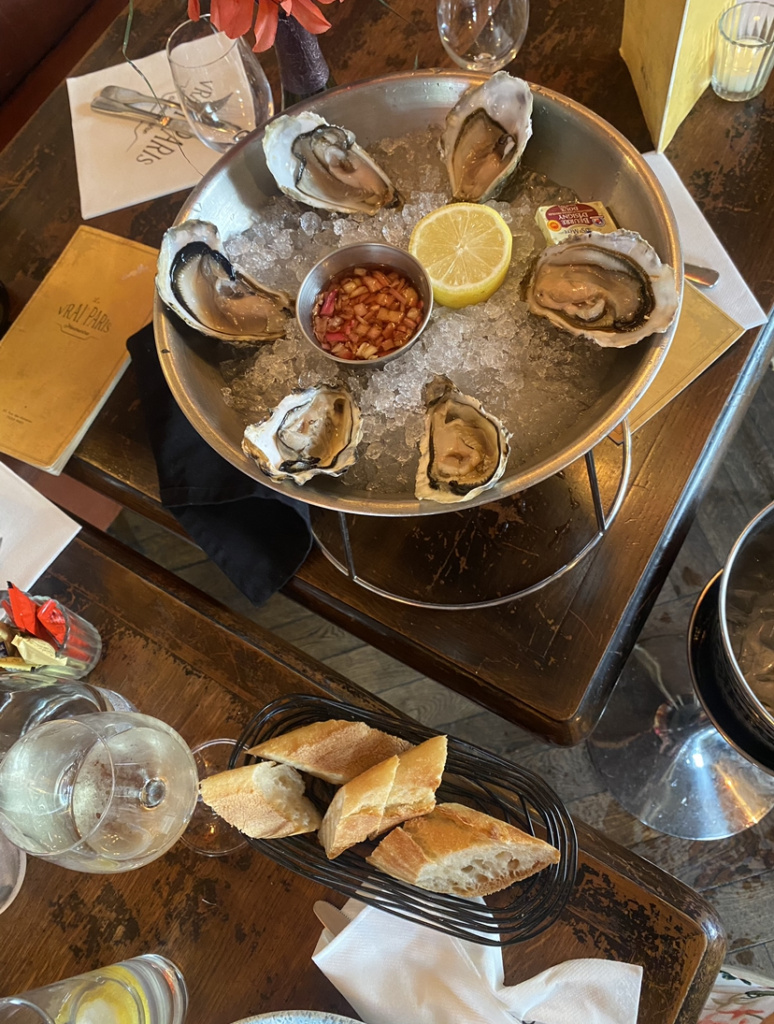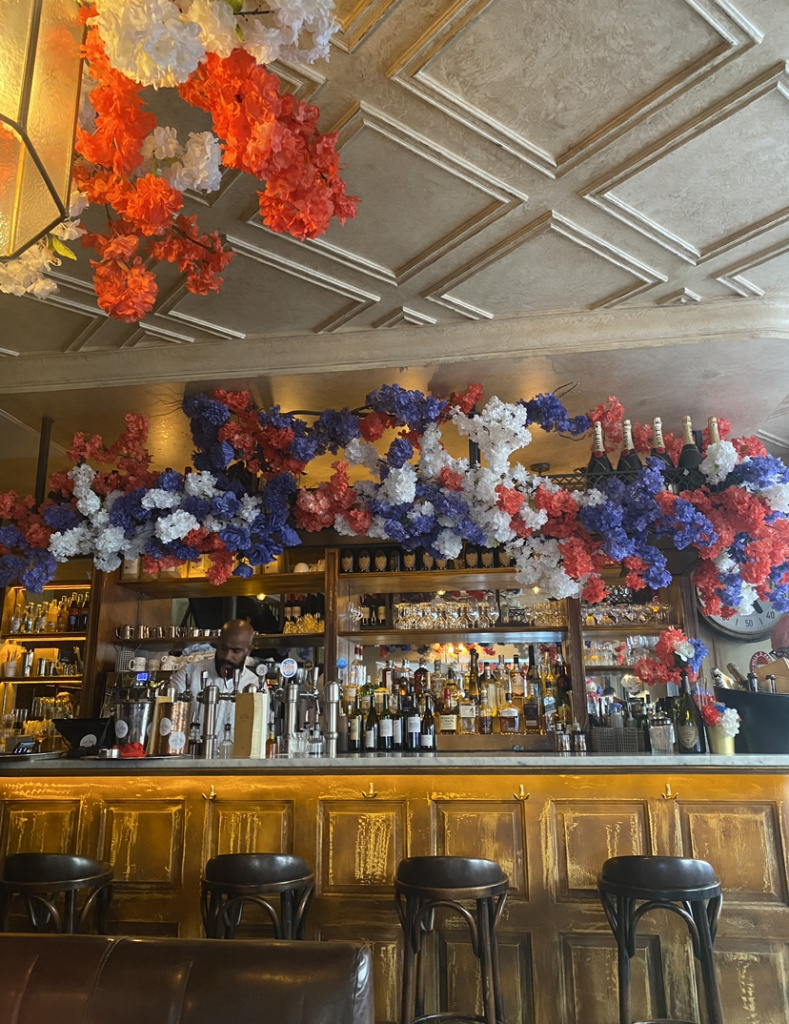 Visiting the Loire Valley, France
The Loire Valley is actually a UNESCO World Heritage Site located in central France. It is known for its beautiful chateaux, rolling hills, and vineyards. The Loire River winds its way through the valley, providing a stunning backdrop for the many villages and towns. Whether you're interested in history, wine, or simply beautiful scenery, you're sure to have a memorable time in the Loire Valley.  To get a sense of the scene, watch the opening scenes in Ratatouille. 
What to see and do
I departed France and rented a car to drive down to the area.
You can get around by train, bus, or car. If you're planning on doing a lot of sightseeing, you may want to consider renting a car, which is what I did. (Yes, France drives on the same side of the road as Americans) PRO TIP:  Double check you get an automatic unless you know how to drive stick.  Also, many of the cars are electric.  So think about your comfort level of driving long distances in another country.  Yes, I almost made these two mistakes which is why I bring it up).  I rented my car from the Orly airport and it was a little over 2 hours to our destination.  Some castles are closer to 3 hours from Paris.
There are many things to see and do in the Loire Valley. Here are a few of the highlights:
Visit the chateaux. The Loire Valley is home to some of the most beautiful chateaux in France. These castles were built by French royalty and nobles during the Renaissance period. Some of the most popular chateaux include Chambord, Chenonceau, and Villandry.
My Loire Valley Itinerary
I rented an AirBnB in Cour-Cheverny.  It was very quaint, quintessentially French countryside and a nice departure from Paris. It felt very restful, but we did need to be strategic about eating as "going into town" meant limited options and a 10 min drive.
I picked this place because I wanted to go to at least two chateaux in the area without hours of driving.  Before checking in, we went to Cheverny castle. It was very lovely, is a dog kennel with 120 dogs, and was quick and easy to explore.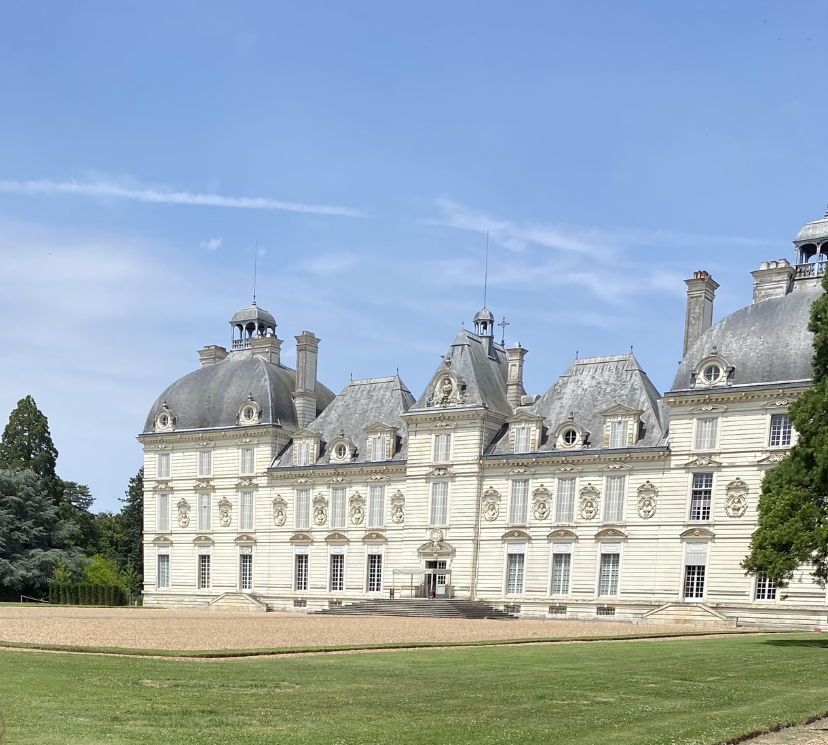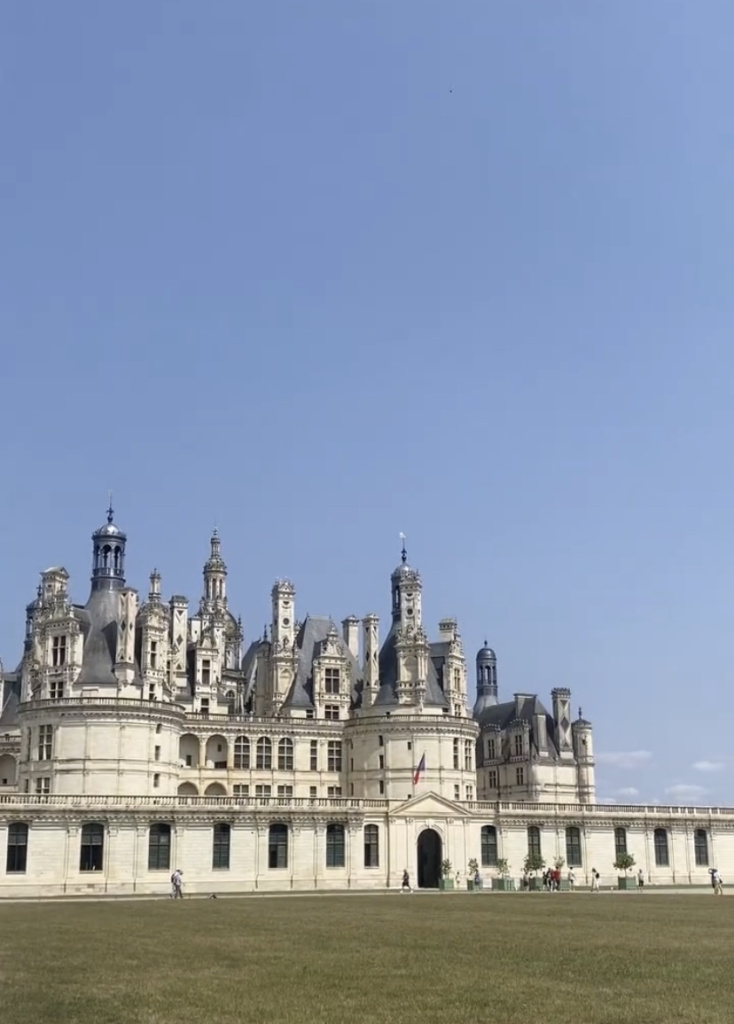 The next day, we took a short drive to Chambord Castle which was amazing. We spent the whole day there.  There are places to eat, local ice cream shops, a garden you can purchase veggies from, and even a horse show (which we unfortunately missed).  We got the guided tour which includes a scavenger hunt.
Going back to the learnings at the Louvre, we learned how the French strategically started moving art from the Louvre out of Paris and stored in locations like Chambord Castle. So it was great to connect the Mona Lisa and where she was living during World War 2.
The last morning, we drove to Versailles.  Not realizing it is also a timed entry where tickets are required beforehand, we only were able to see the gardens, which are massive.  From there, off to return the car back at Orly airport to fly to Nice.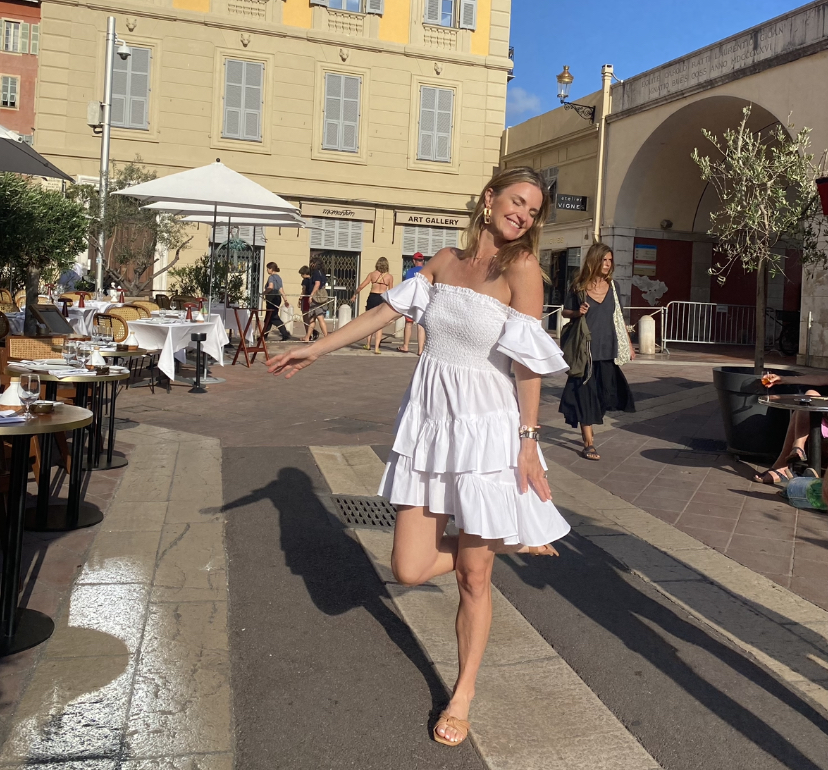 The French Riviera: A Travel Guide
The French Riviera, also known as the Côte d'Azur, is a world-renowned destination for its stunning beaches, crystal-clear waters, and glamorous lifestyle. This stretch of coastline along the Mediterranean Sea is home to some of the most popular tourist destinations in the world, including Nice, Cannes, and Monaco.
My South of France Itinerary
This location has been a bucket list dream destination.  I did consume a lot of TikTok content to get some ideas as well.
Nice
I highly recommend staying in Nice and using it as your home base.  From there you can travel to the different little towns along the coast.  We stayed at the Le Meridien, as one does who is a loyal Bon Voy member like my husband.  It was extremely centrally located, has a rooftop pool, and a partnership with two beach clubs that are right across the street.
The first day we kicked off the South of France leg of the trip, reunited with the entire family at Le Plongeoir.  It was so beautiful and felt a celebratory way to start our time on the Mediterranean. Definitely book your meal in advance as this is a popular spot.  I did so on the website, but also ended up calling directly which I felt was better. The sunset time slot is hard to get as I heard it's just stunning.  Just look at those views!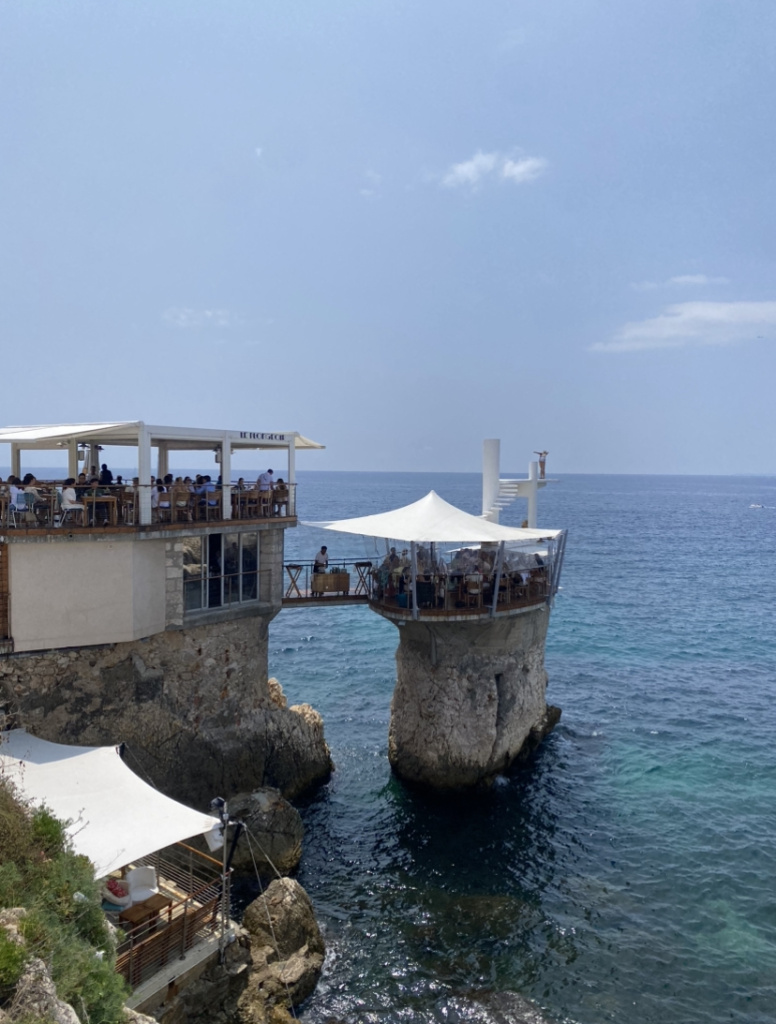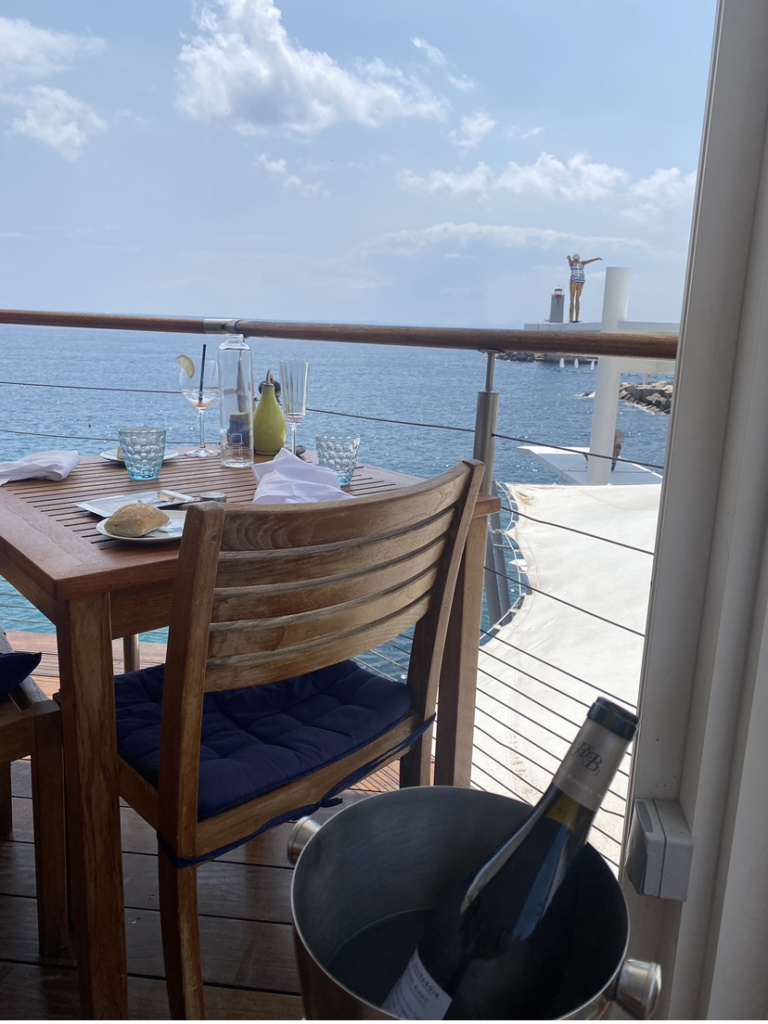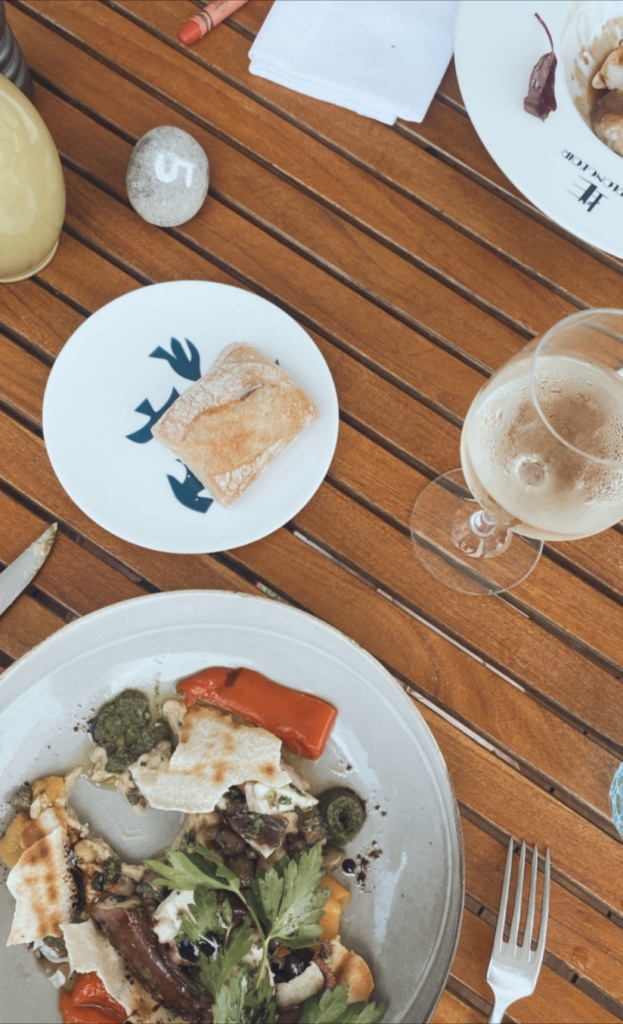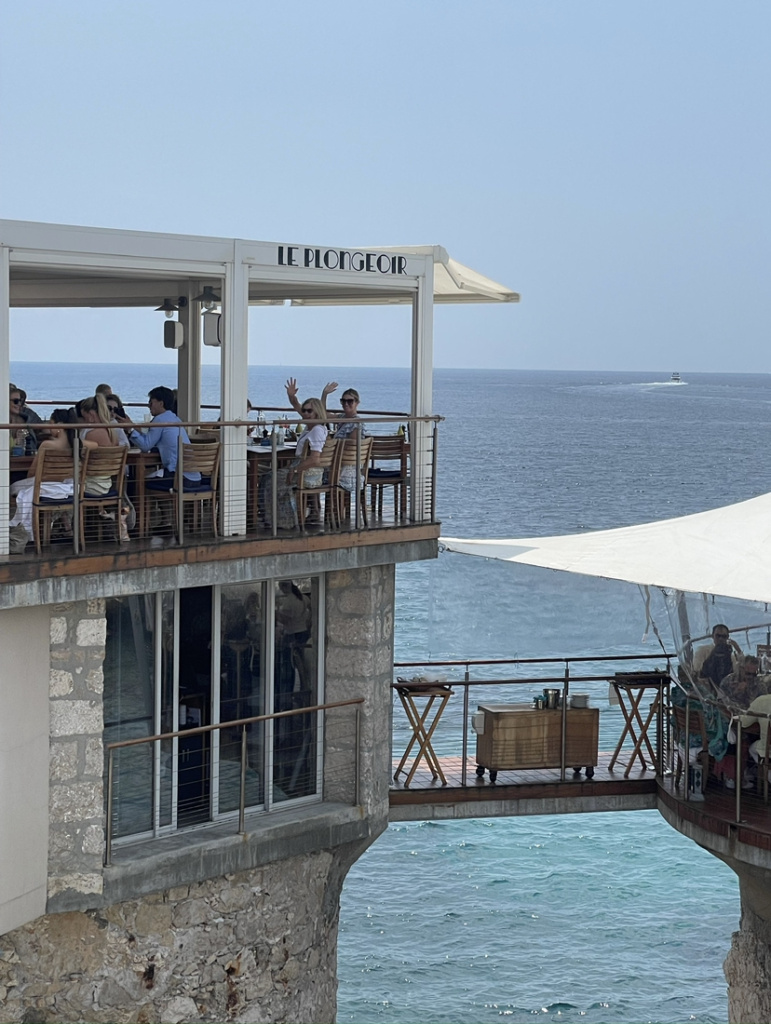 For dinner that first night, we just wandered around until we found a cute Italian place called La Cucina. We also booked beach chairs for the next day.
The second day was a full beach day.  We were at the Ruhl Plage. I knew the beaches were rocky, but didn't realize that they were large stones! It definitely takes some getting used to on your feet.  This beach club was great because it had a pier that you can jump off of and climb up to avoid most of the rock walking. Dinner in Old Town at La Favola.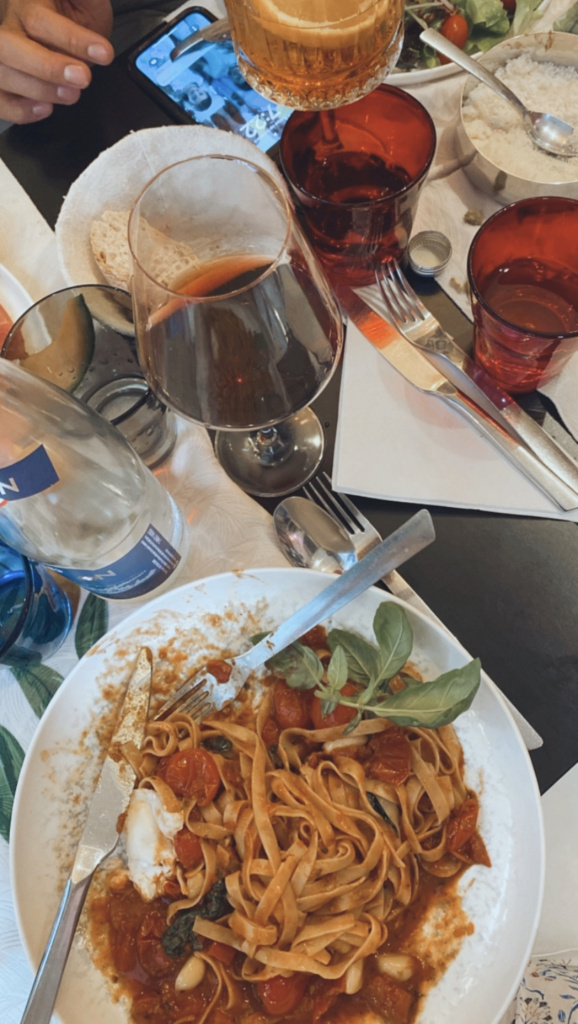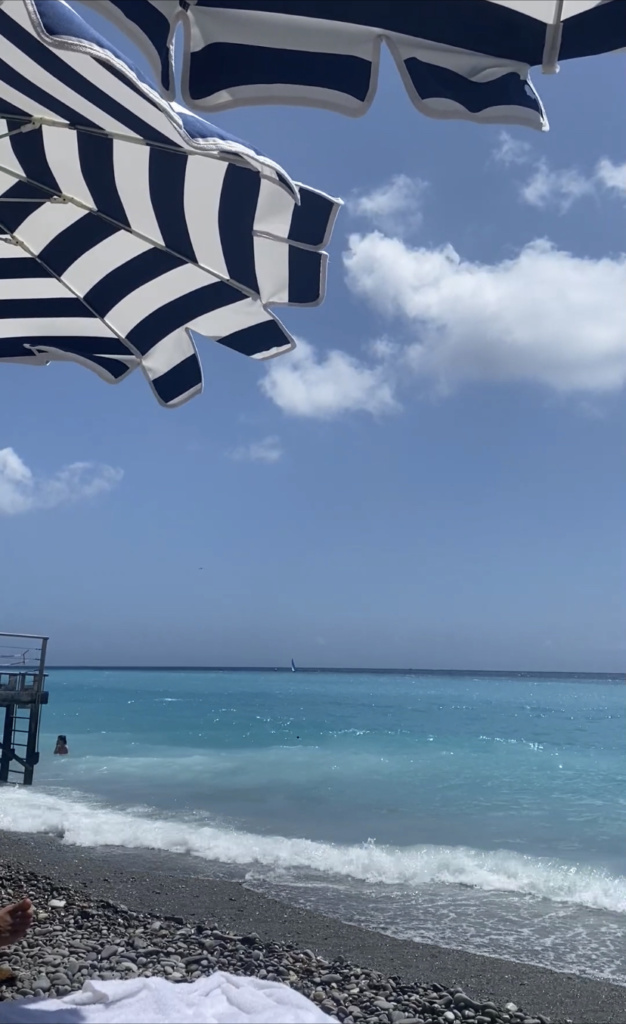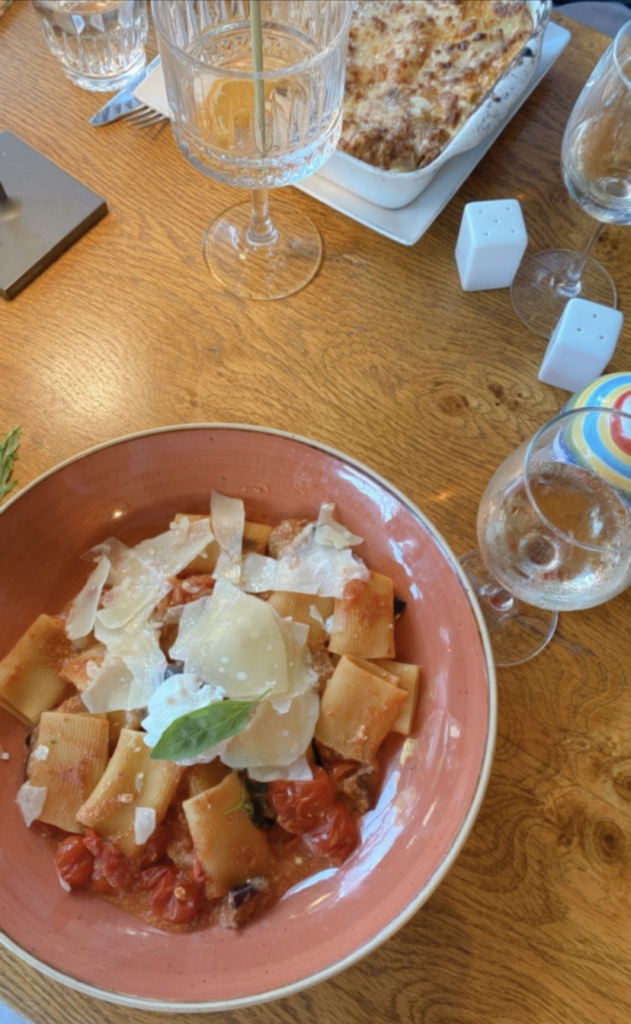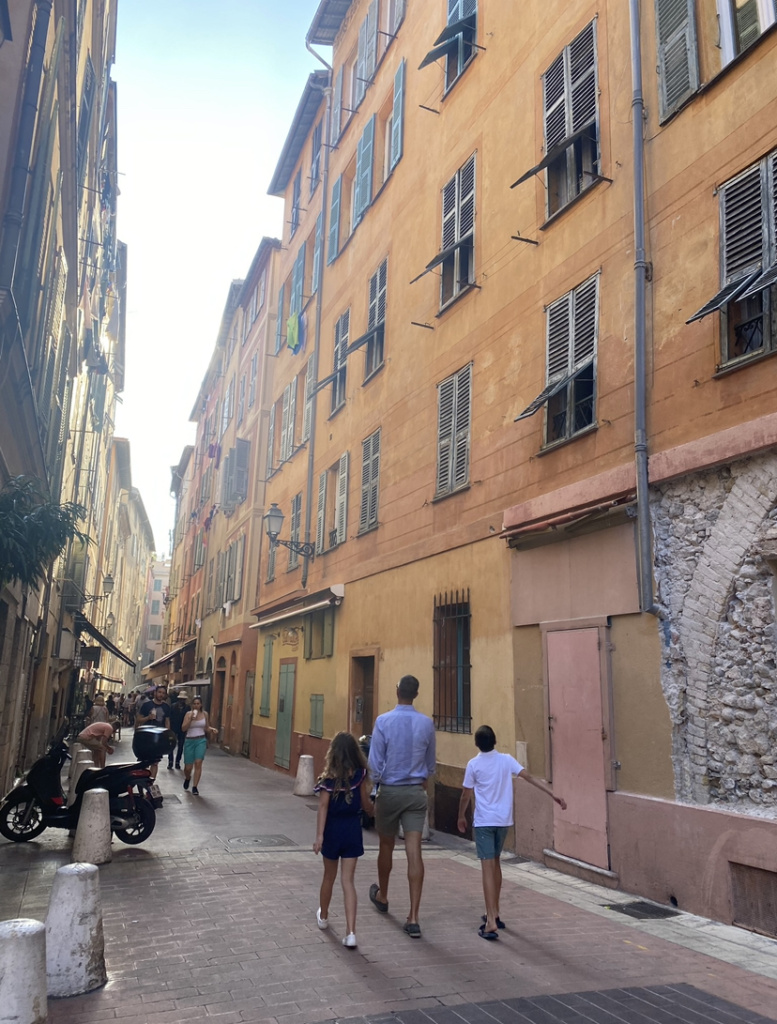 Eze
The next day we took the train to Eze, which again I discovered through TikTok. The trains were easy to figure out, however, I will stay they do get crowded. From Nice, take the train in the direction of Menton, which is also a very lovely town and the last town in France before Italy.
Now, Eze is a tiny midival village on the top of the mountain. If you take the train, you get off at Eze-Sur-le-Mer.  That is at the bottom of the mountain.  There is a pathway that you can take to the top of the mountain.  PLEASE READ THIS:  This pathway is a hike.  I literally thought it was going to be a steep hill, but I felt like the Von Trapps crossing the Swiss Alps in the Sound of Music. It took over an hour for 2 kids, us and 1 grandparent to climb wearing cute outfits and sandals.  I am being so dramatic because I don't want you to make the same mistake. It was an adventure!  You can search Neitzche Walk and prepare yourself.
That said, we were ready to treat ourselves once we got to the actual village, which you have to continue to climb up.  We found this luxurious hotel called Chateau Eza, and dined a fabulous lunch overlooking the climb we accomplished at their one Michelin Star restaurant.
And yes, we took an Uber back to Nice after that.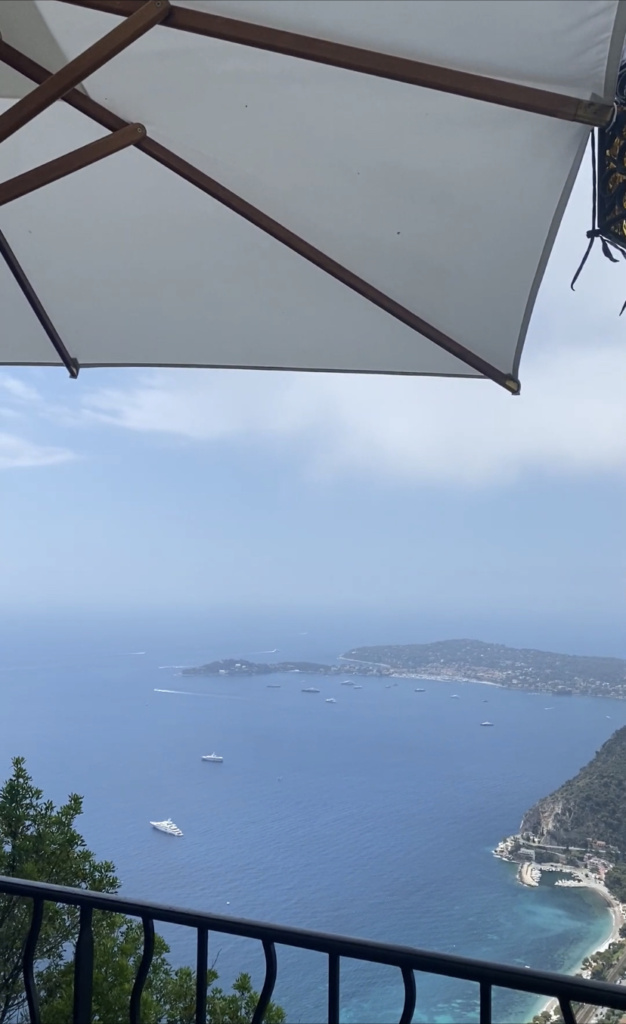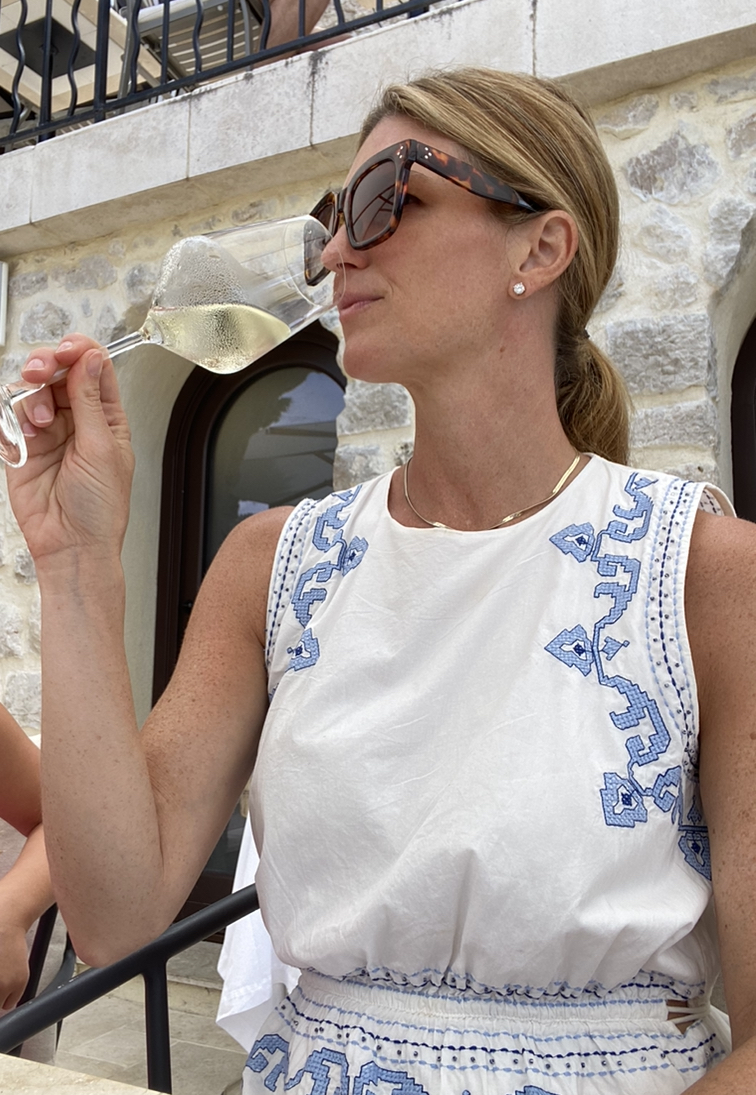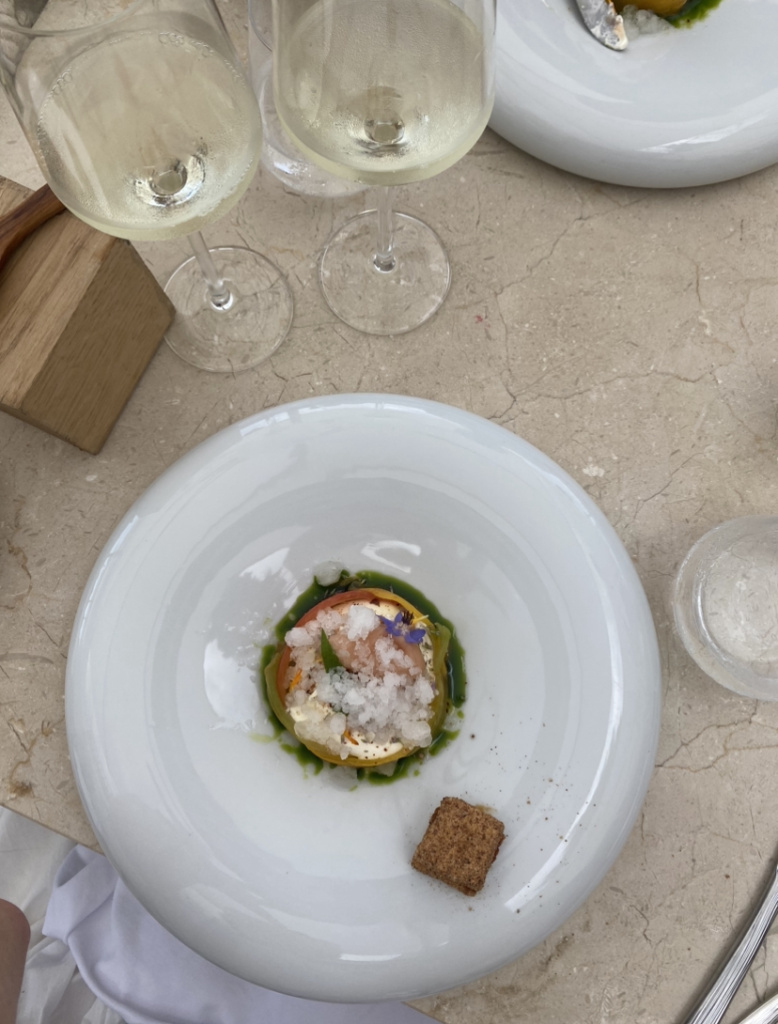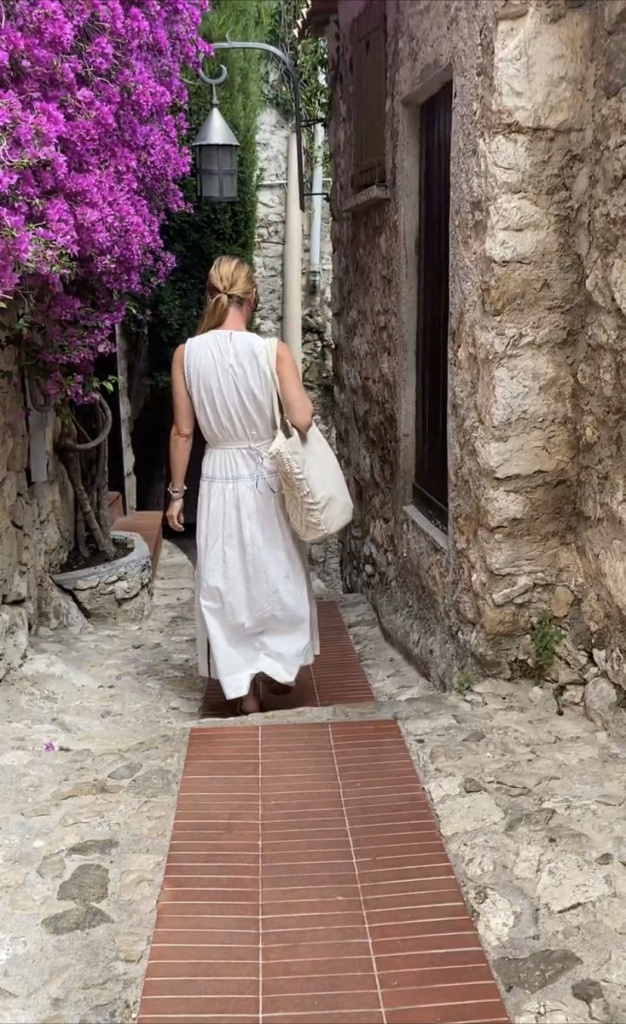 Monaco
The next day we went to Monaco on the train.  We walked to the casino to see it from outside, but didn't go in.  I believe you need to be appropriately dressed to do so.
We walked along parts of the Grand Prix and had lunch next to the Marina at Caffe Milano.  From there, we headed to the Musée Océanographique which had incredible views, the kids loved, and we cooled off from the heat.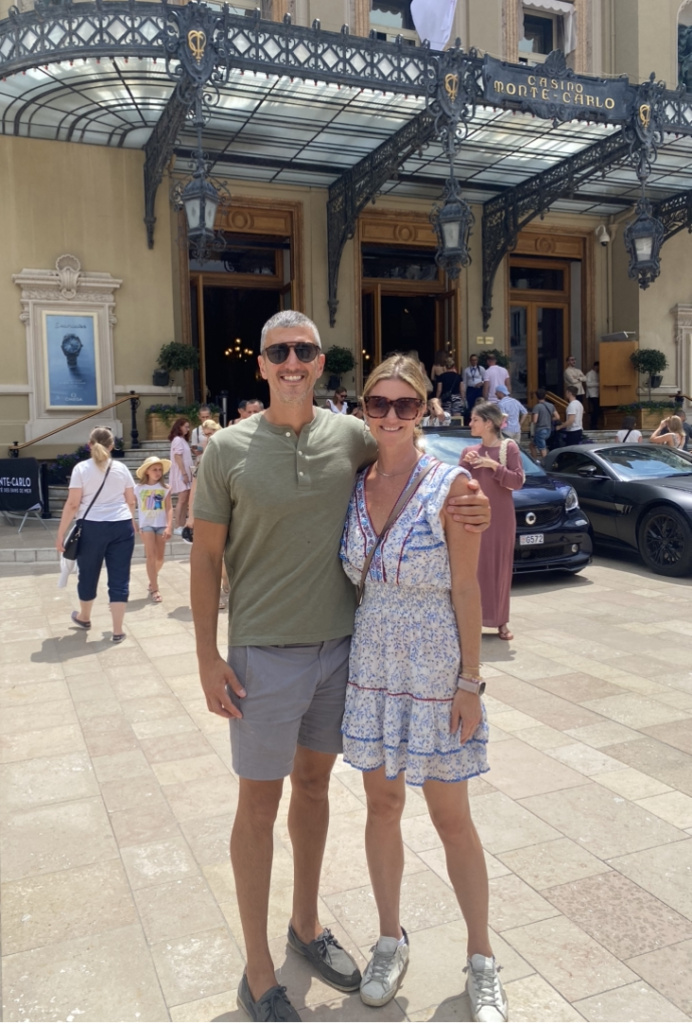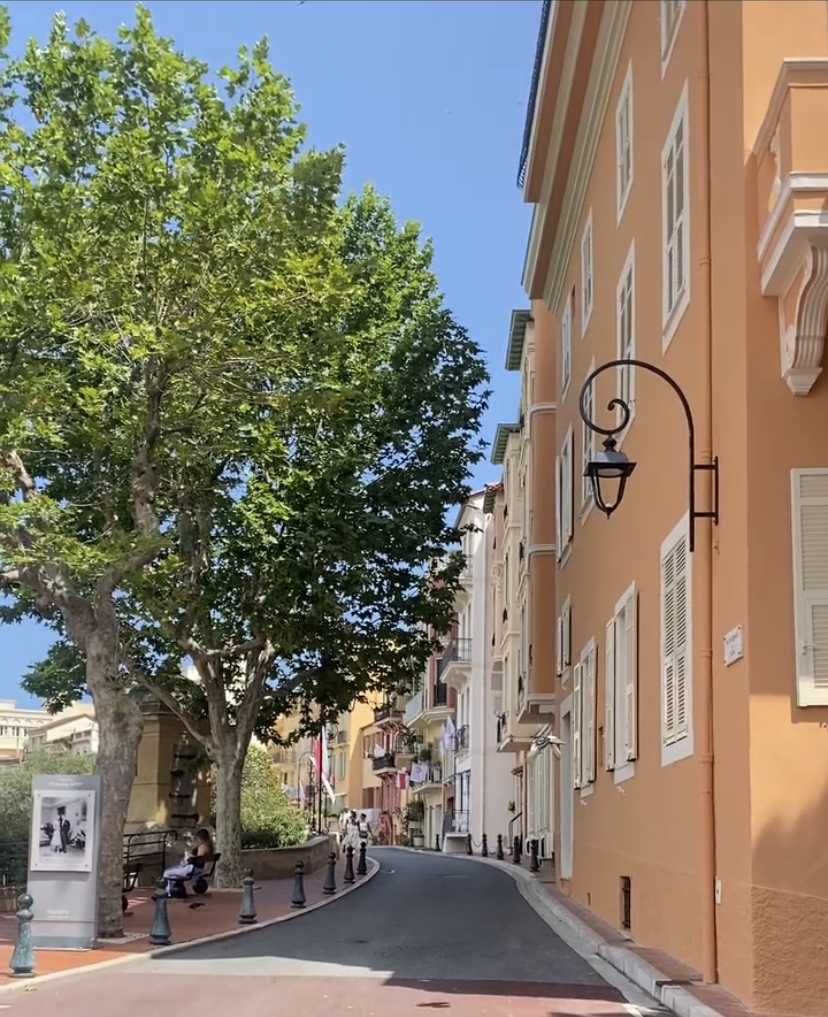 Antibes
After a great time in Nice and neighboring towns, we traveled to Antibes.  Now, I had heard of this area first from a stint of really getting into F. Scott Fitzgerald.  This is where he and Zelda would summer from Paris, and where he wrote some a of his novels including The Great Gatsby.  More recently, I was very aware of Hotel du Cap from following celebrities and just a few months ago, Sophia Ritchie had her star studded not so quiet luxury wedding at the exclusive property, which meant I was paying close attention to many of her stops.
My Antibes Itinerary
We rented a great AirBnB in the area of town that is close to Juan-les-Pins.  It definitely felt more relaxed and calmer versus the city beach of Nice.  Jeff took a jog one morning to Hotel du Cap so it wasn't far away.  So the location was great, the property had a pool, and we felt even more on vacation.
After grabbing a few groceries and settling in, we went to dinner at a beach club down the street called.  The kids barely sat at our table as they played in the water, which is more sandy and less rocky.  This was one of our favorite meals since we love love love Middle Eastern flavors.
.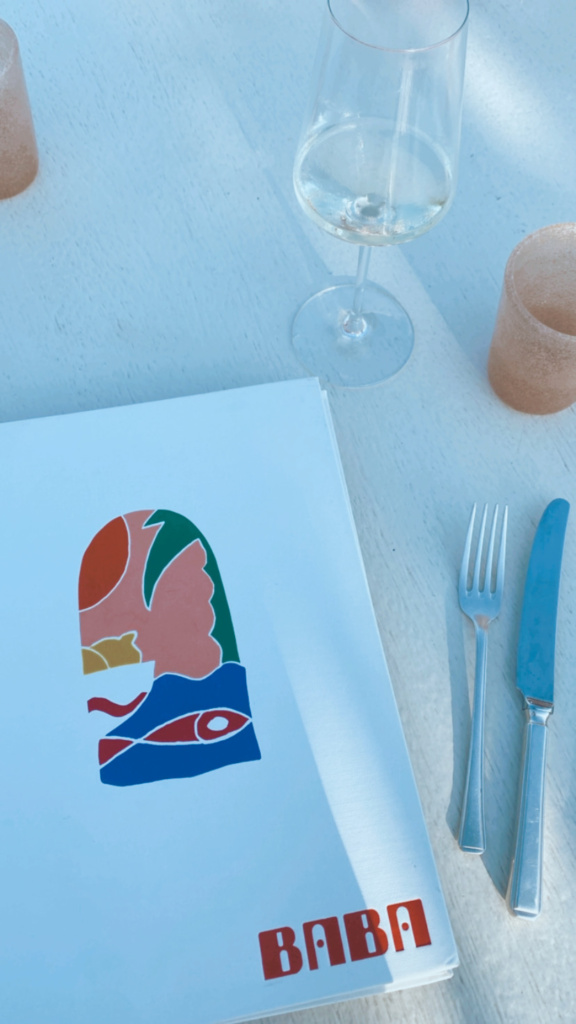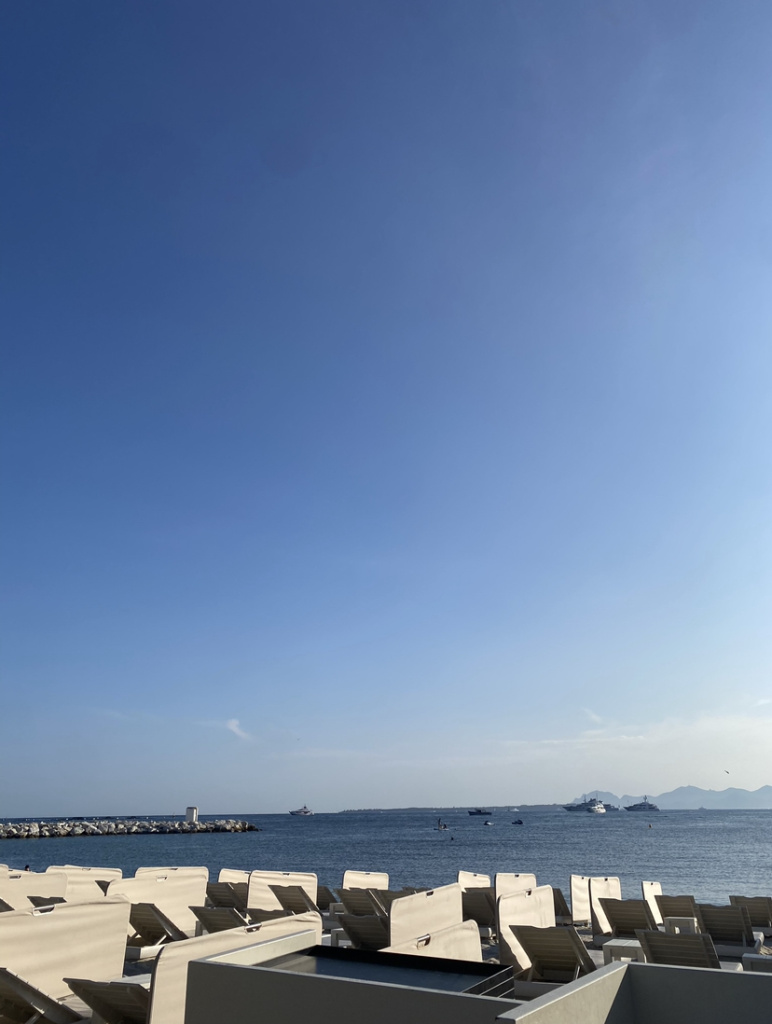 The next day we did another beach club, which was great.  That night, Jeff and I had dinner in Antibes, on the other side of cape at Mamo Michelangelo.  This is a famous hotspot in town.  Check out the Instagram page and you'll see pictures of lots of famous people stopping by for dinner.  The owner, Mamo, stops by every table and is super charming.  I loved the Cacio Pepe and Jeff has the Veal Milanese (I think).  You can email them to make reservations which I strongly recommend.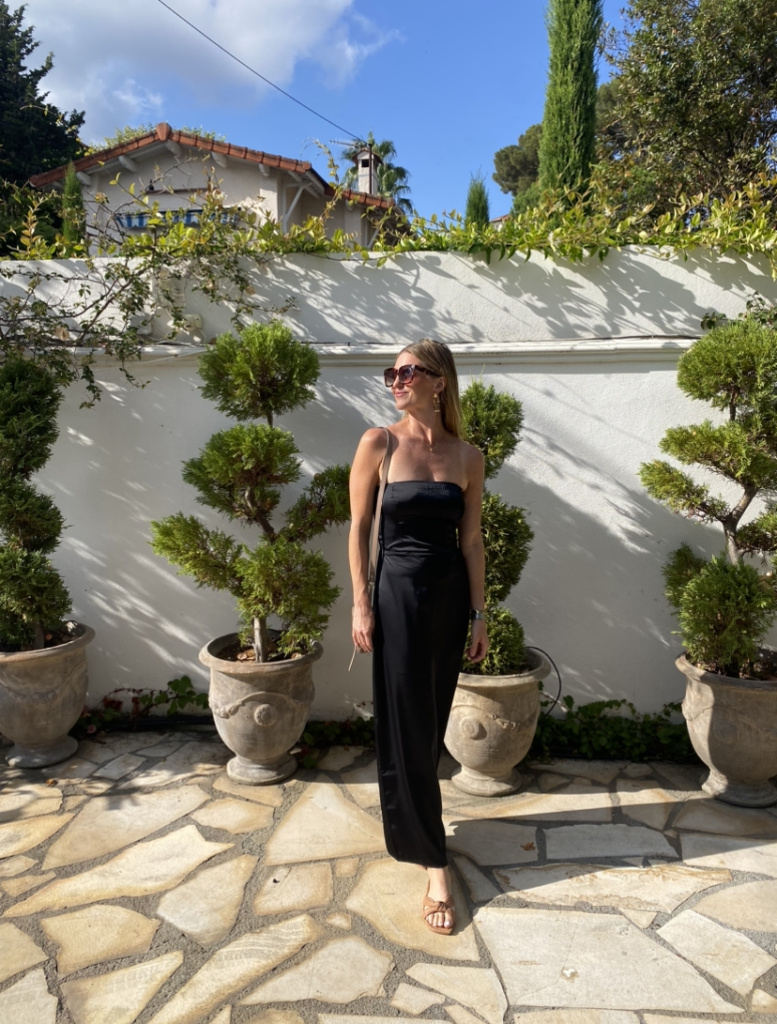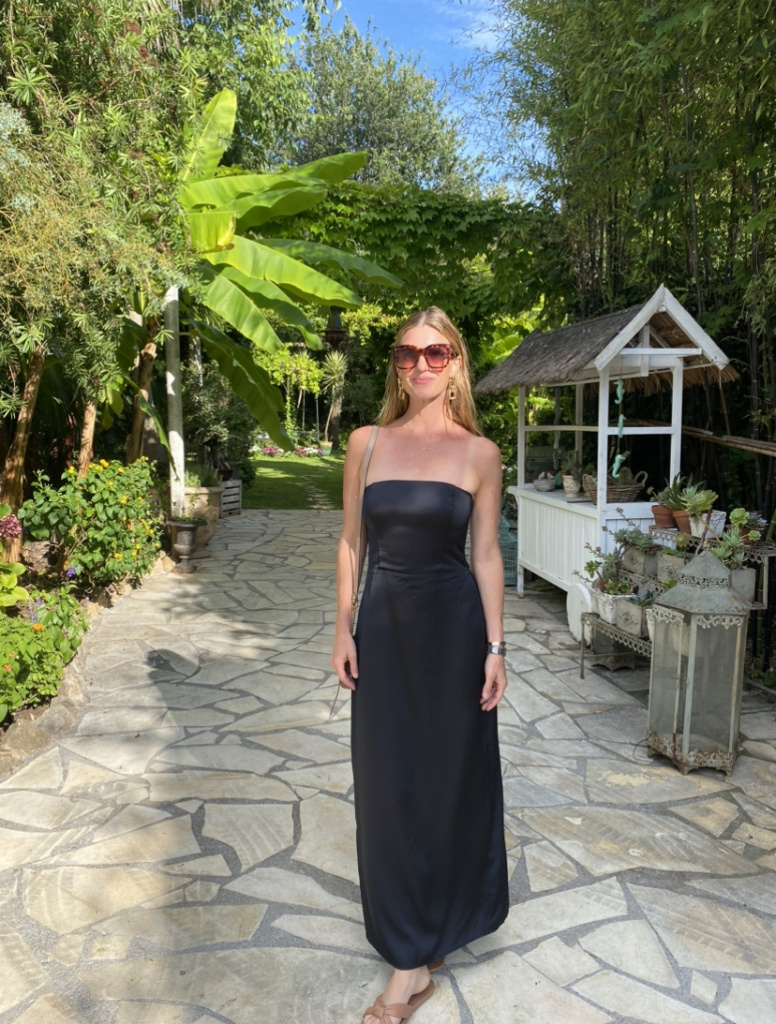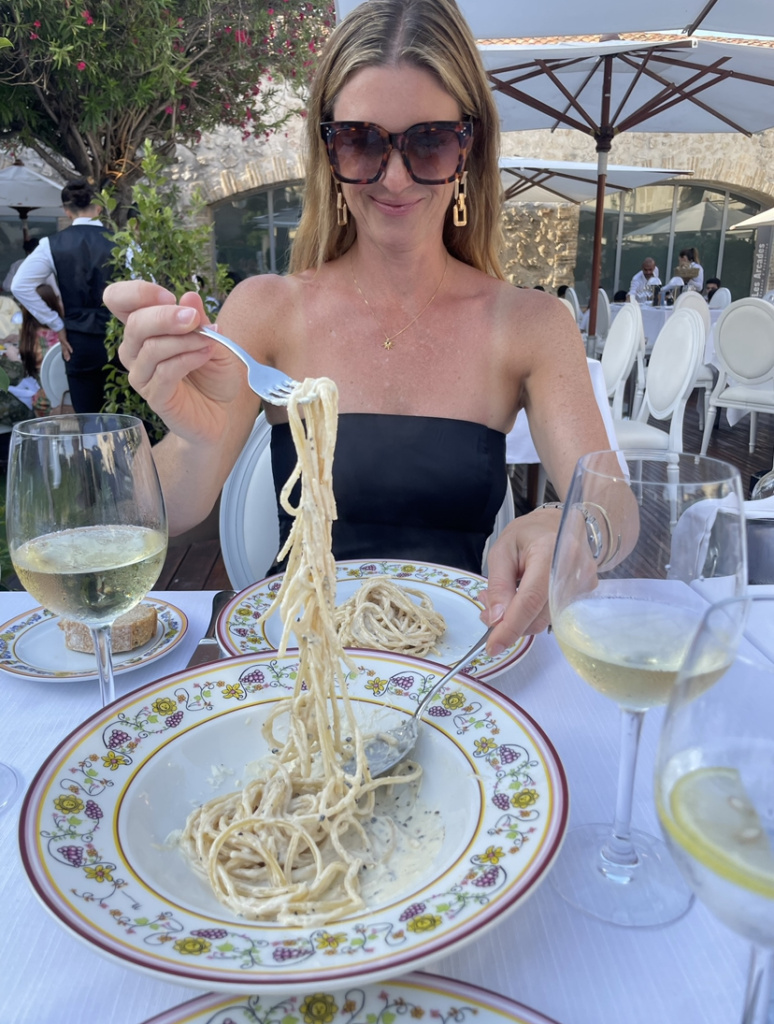 The next day we hung out at the free beach where the kids tried to grab fish in the water.  We all headed to Antibes for ice cream, an English book store, the Picasso Museum, walked around the pretty streets, and had an early dinner.
Since this was our last night, Jeff and I headed the hotel Belle Rives, where Fitzgerald stayed and the bar is named after him.  It was a great sunset scene with a glass of champagne to say au revoir to the trip of a lifetime.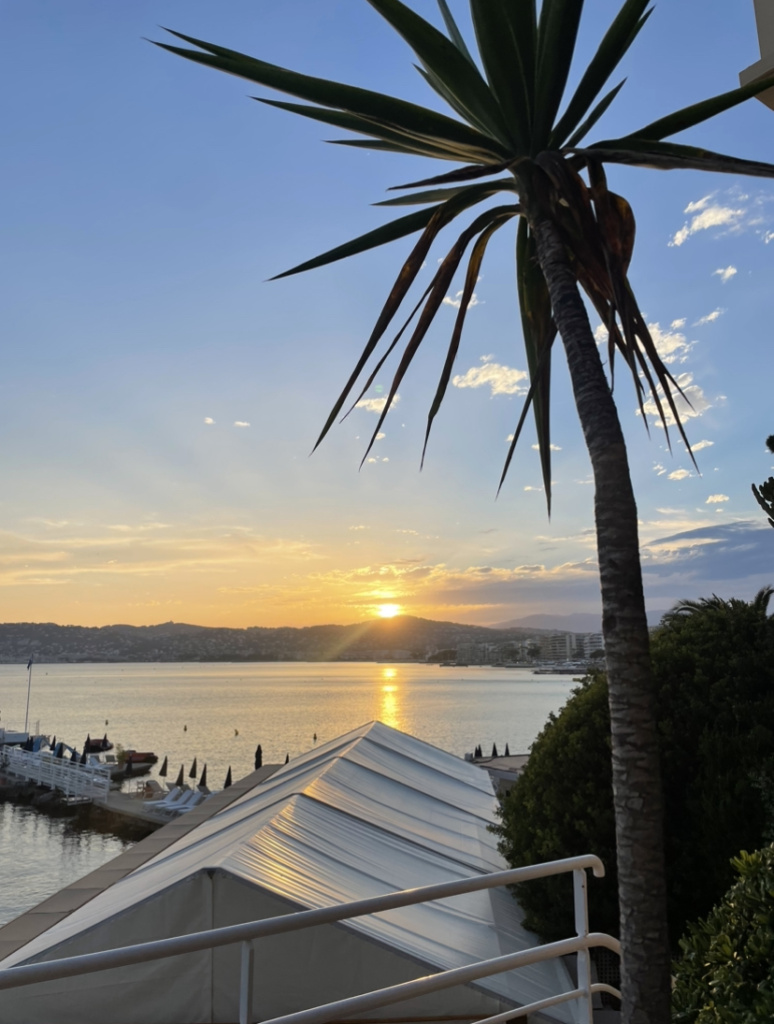 More Ideas for the South of France Day Trips
Cannes, you can explore the cobbled streets of Le Suquet, or take a boat trip to the Île Sainte-Marguerite.
Saint-Tropez.
Take a boat trip. There are many opportunities to take a boat trip along the French Riviera. You can go on a fishing trip, a sightseeing tour, or even a boat party.
Good To Know When Planning Your France Vacation
OK, I threw out a ton of information which I hope if helpful.  Here are a few things to consider…
This trip was a family trip, but is a great starting off point for a couples trip, girls trip, honey moon itinerary.
We did this trip from June 23-July 8.  While the crowds were reasonable, I only imagine it gets bigger as the summer goes on
Reminder, the sun sets around 10 PM in Paris in the summer.  If you have plans to watch it twinkle at night, plan accordingly.  Also, when we were there, they were conserving electricity and not twinkling throughout the night.
We approached the trip with a broad outline and didn't over plan.  The only dinner reservations I made was Le Plongeoir and Mamo.  Everything else we just stumbled upon.  Go with the flow, don't over do it, pivot, and savor your time.
I know this will not be the last time I visit Paris and the French Riviera.  Looking forward to exploring more and soaking it all in.
If you have any questions or additional recommendations, please share below and don't hesitate to reach out!