Home Office Favorites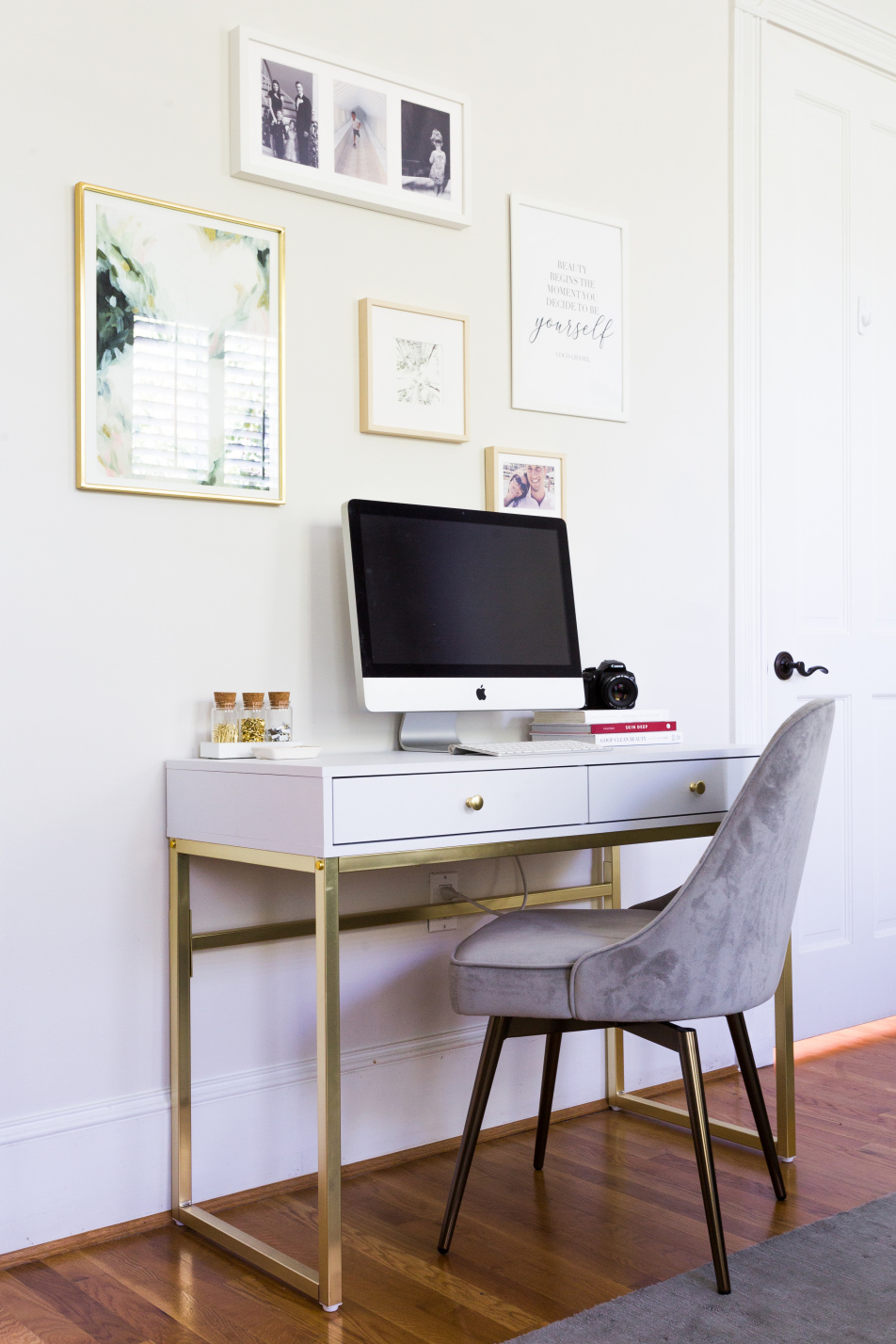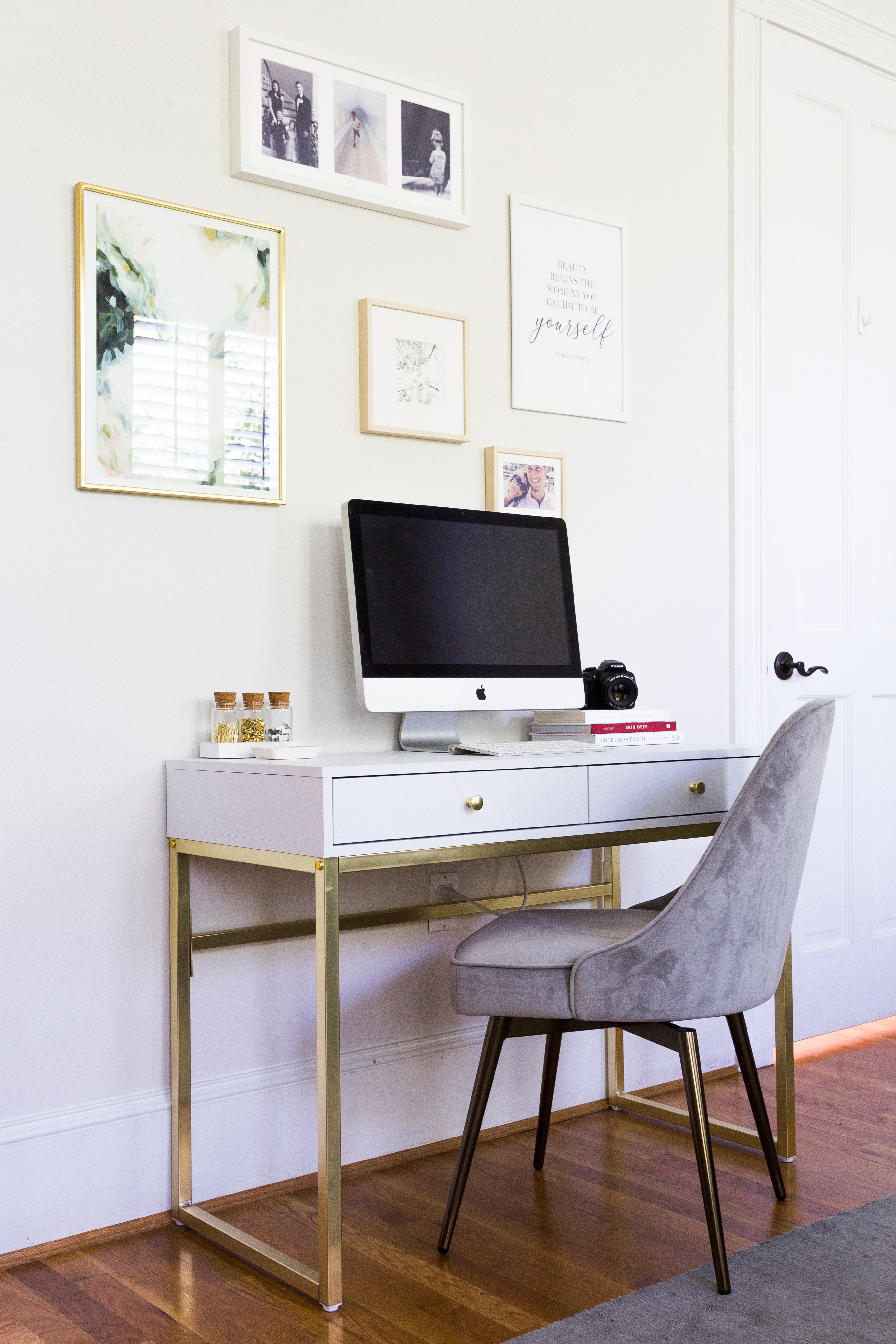 One of my favorite places in our house is my little home office space. Living in the city, we don't have tons of space so my home office is in our bedroom.
With so many of us figuring out working from home, I thought I would share a few office space favorites.
For me, I like to keep my area clean and inspirational. I found this white and gold desk on Wayfair and it's held up well over the last two years. My dove grey velvet swivel chair from West Elm is really comfy and goes with our bedroom decor.
For inspiration, I wanted a gallery wall of pictures to keep me motivated. I wanted it to remind me why I started my business. That's why I have pictures of my family as well as Jeff and I on a vacation I loved. I also love this print from Minted of pretty aspen trees. I reminds me to always look up and see the greatness in things.
I don't keep paperwork but do require some office supplies. A few favorites include this white and gold cordless mouse, these gold paper clips, and these gold scissors. I also keep a stack of beauty and clean lifestyle books to remind me of my corporate background and current clean beauty passions.
I hope that you are carving out a little home office space for yourself these days!! Stay well and productive everyone!!
Shop Home Office Favorites