Target Home Decor Finds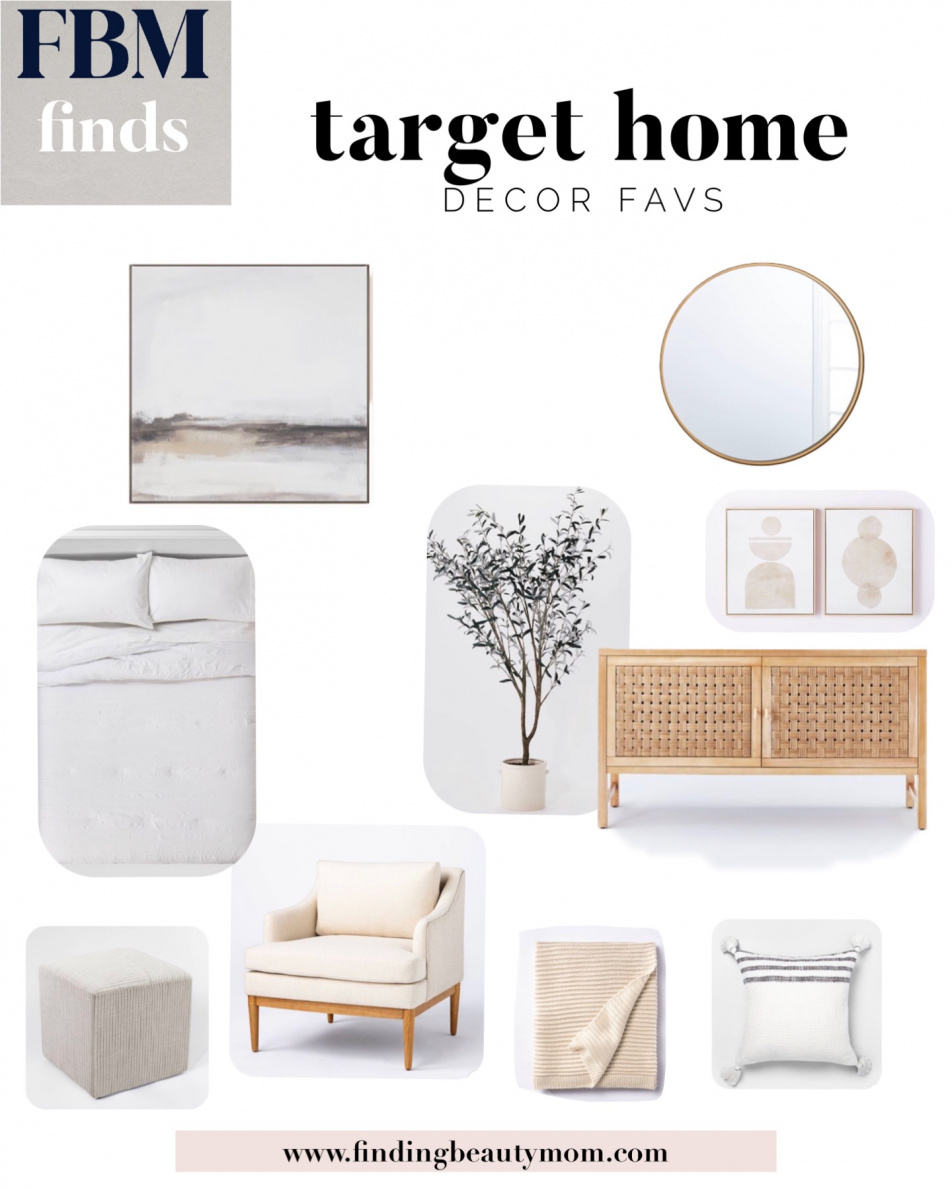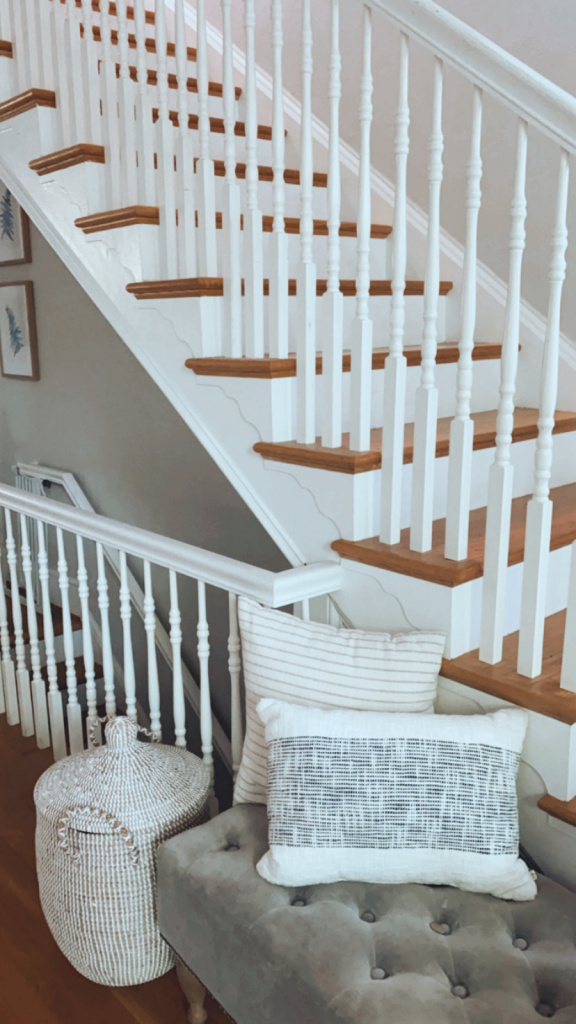 Hello! I'm just about to head out to Target for the essentials and restocks, and thought I would share some Target home decor finds!  I just ordered these pillows  recently and they are such a great addition.  I felt the dark leather couch in our TV room was too heavy and dark.  It was in need of some lightening up so these neutral pillows work perfectly.  However, once I styled them on the bench in my entryway, I felt this is where they really belong!  So, I guess I'm just going to have add some more throw pillows in my cart on this next trip.
You can shop the image here.
Target Home Decor Finds
I love, love, love Studio McGee and was so excited the collaboration with Target.  We have one of their pieces in our dining room.  Once I saw their art would be available at Target, I quickly pounced!  We have this white and black abstract one in our upstairs hallway.  The exact version is sold out or no longer available, but they keep brining in new ones like this one featured below. I love how simple and neutral it is.  I feel like I can put it anywhere in the house and it will look like it belongs.
Last year, we updated our basement and found lots of great items from Target to furnish the space.  I hope you find some new updates to your home here.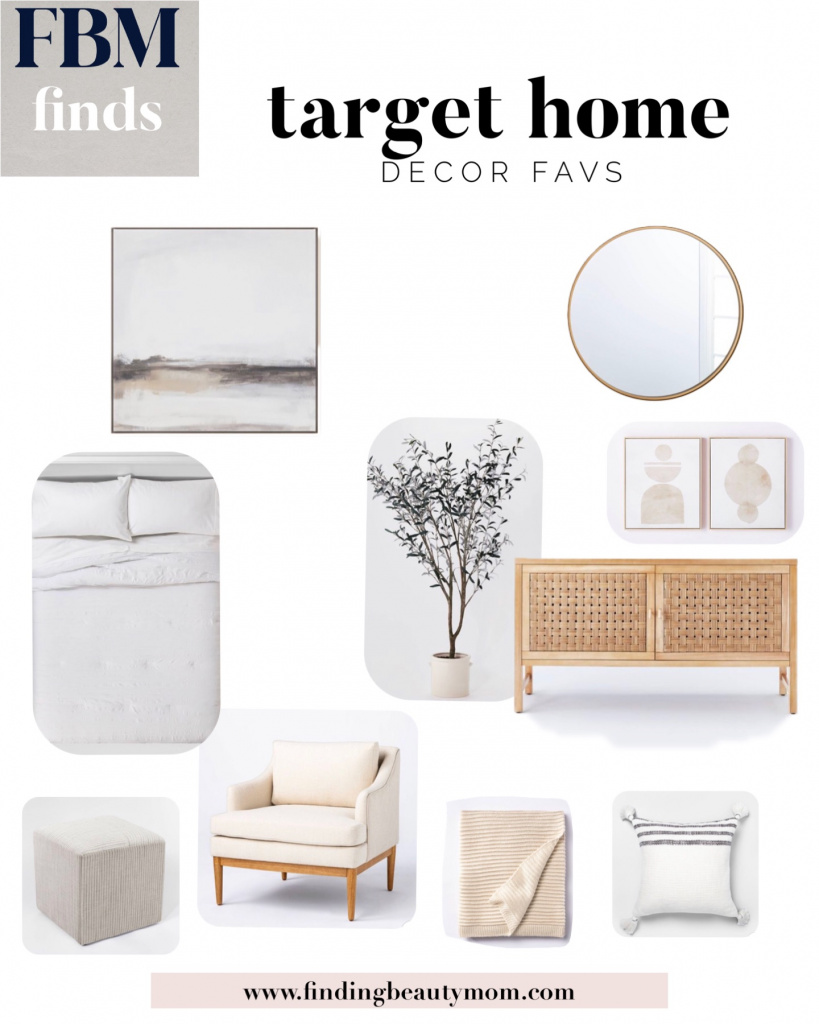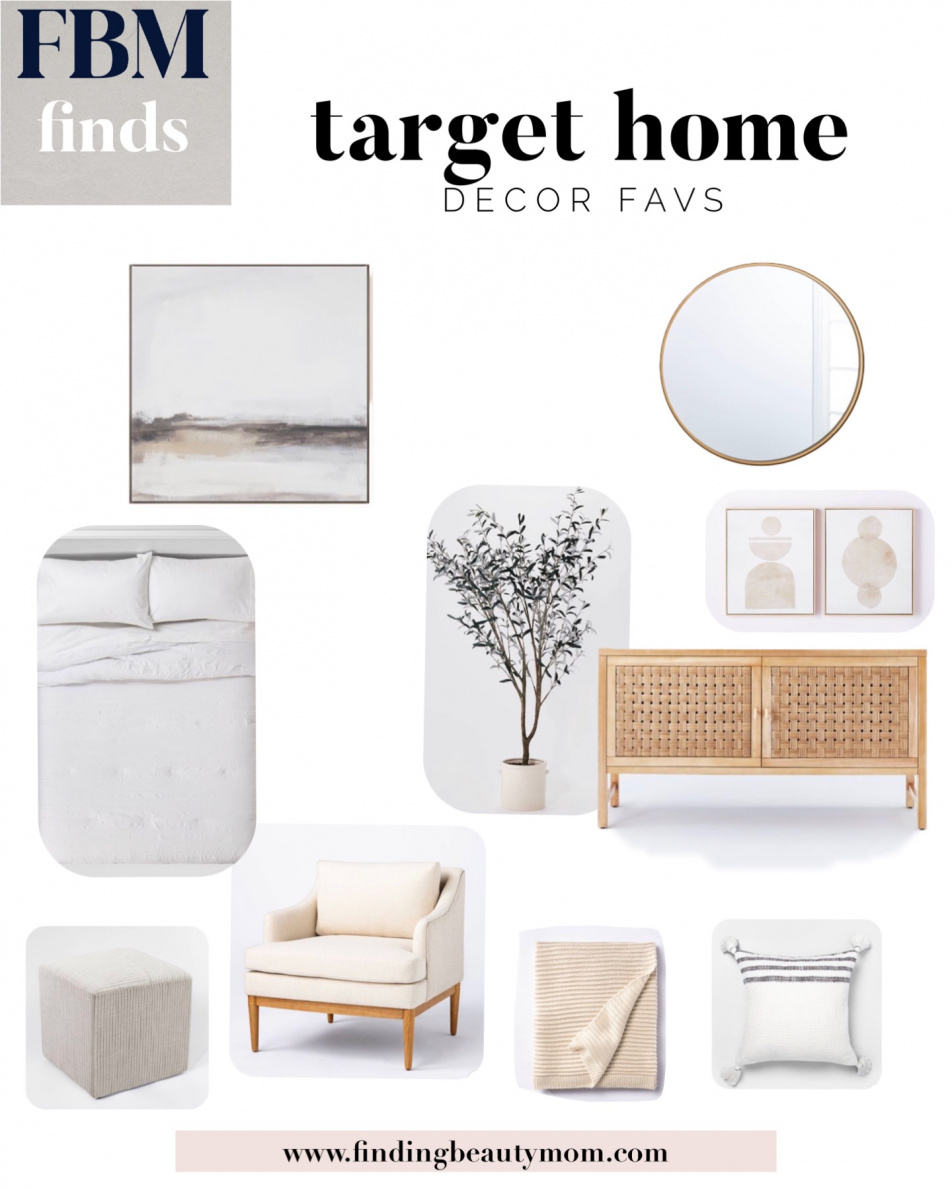 Wall Art // Bedding // Poof Upholstered Cube// Accent Chair //
Mirror // Faux Olive Tree // Abstract Wall Art // Side Console Table // Blanket // Pillow
If you would like to see more great Target home decor finds, even Target style and more, follow me on the Like to Know it Shopping app at Finding_Beauty_Mom.  You can also subscribe to my newsletter which comes out every Sunday.  Cheers!
xox,
Kellie
Shop Target Home Decor