What I Wore to A Destination Wedding in Lake Como, Italy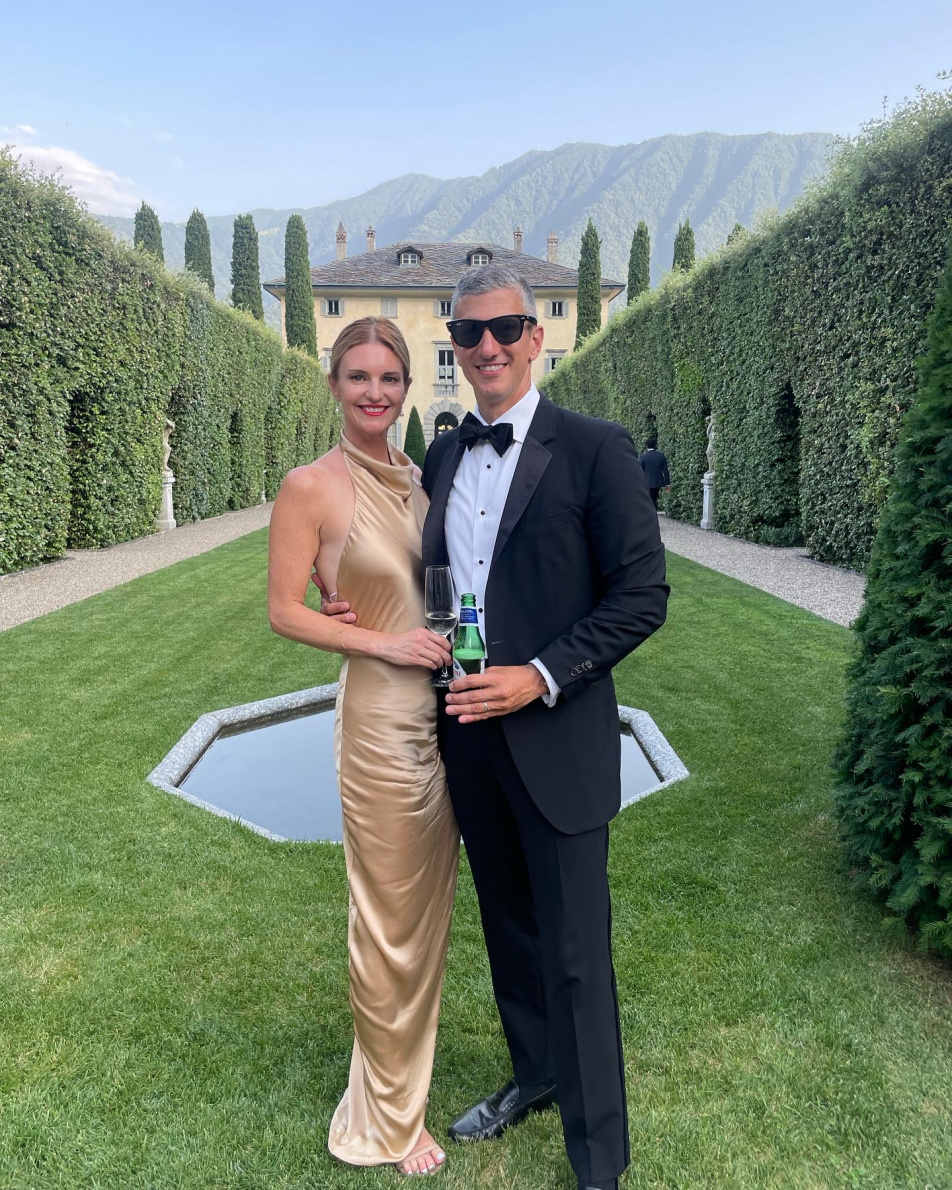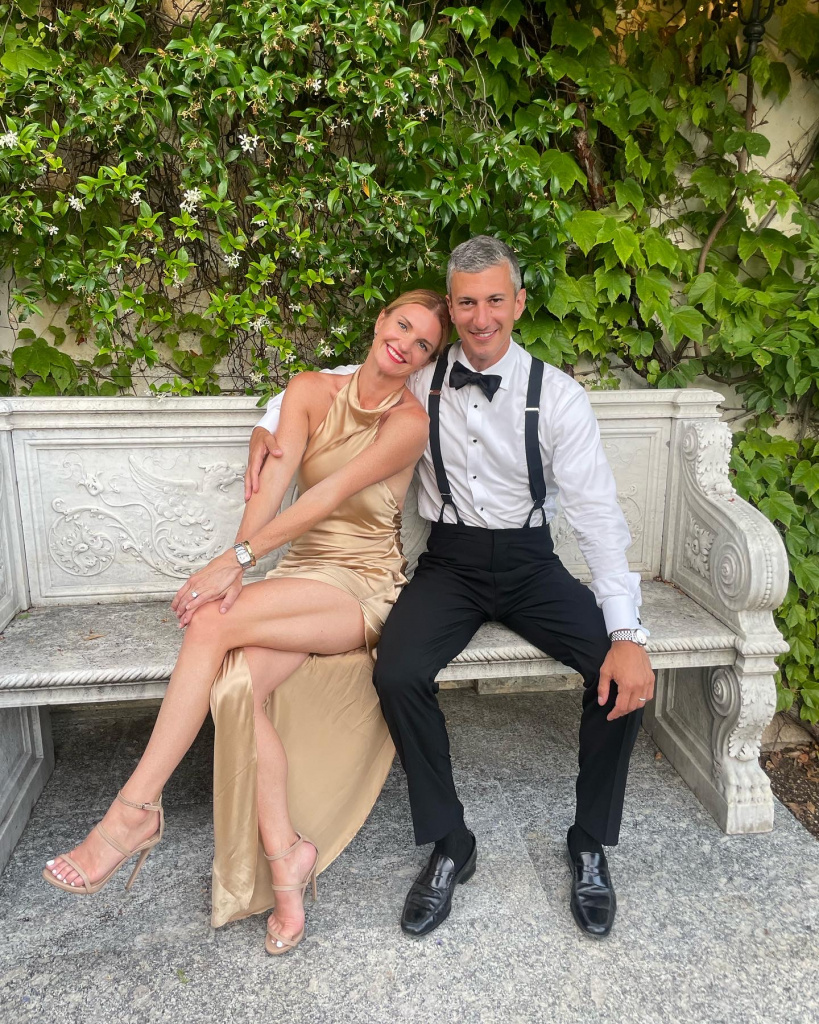 Oh my goodness.  This was the trip of a lifetime.  I'm still processing how amazing it was a week later.  Here's the full story.
One of Jeff's fraternity brother's  – one of the last one's actually – planned and threw the most incredible destination wedding in Lake Como, Italy.  At one point, our schedules were bedeviled with weddings so there was a lot of build up to attend another one.  And add in the gorgeous backdrop of one of the most beautiful places on earth.  Count me in.
Of course you know it wasn't that simple just to say yes.  It takes a village to figure out childcare and logistics.  Once that was all settled, it was wardrobe planning time!! This was the fun part.  The anticipation!!  Thankfully, we were provided with a guide on what to wear as there were several events planned over the course of a few days.  Which for me, is great because it just the right mount of structure I need to know I'm doing all the things and also relaxing.  Although, when you  aren't parenting around the clock, the relaxation comes a bit easier.
OK, the attire.  So the events called for:  Italian Yacht Chic (casual, but fun, breezy); Cocktail (this was the rehearsal dinner reception); and the wedding (black tie at an Italian villa). Plus, I would need swimsuits, walking around exploring outfits, and we were also staying one nigh in Milan.
Here's were I started…
My Lake Como Packing List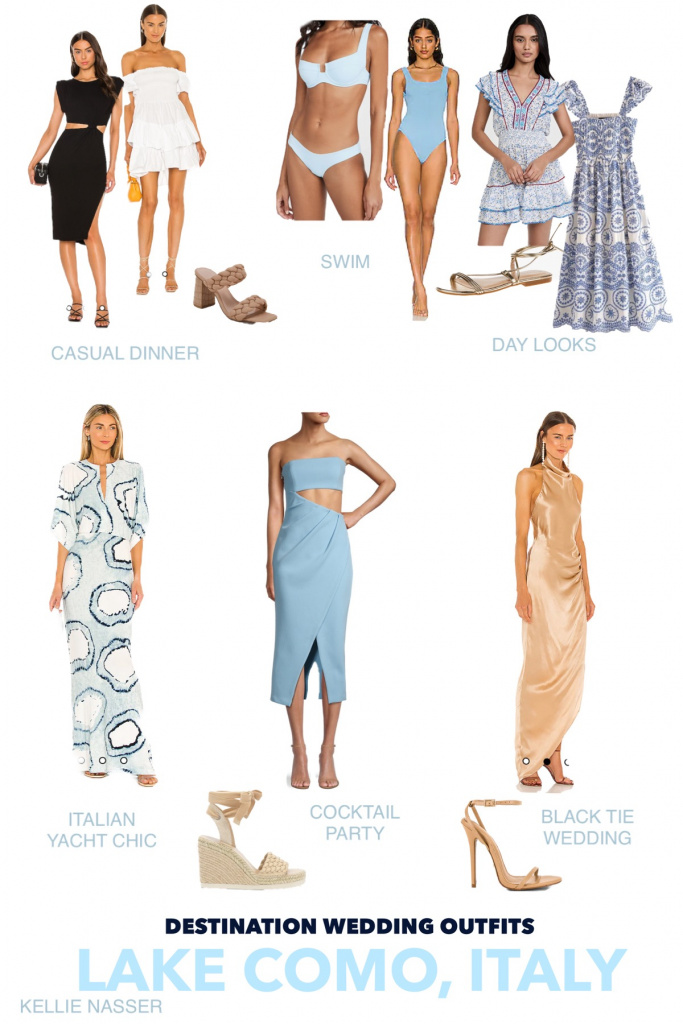 Amanda Uprichard Samba Gown in Toffee
Hunza G Classic Square One Piece Swimsuit
Poupette St Bart's  Ruffle Dress
Off Shoulder White Ruffle Dress
Now for Reality, what I actually wore…
What I Wore to A Destination Wedding in Lake Como, Italy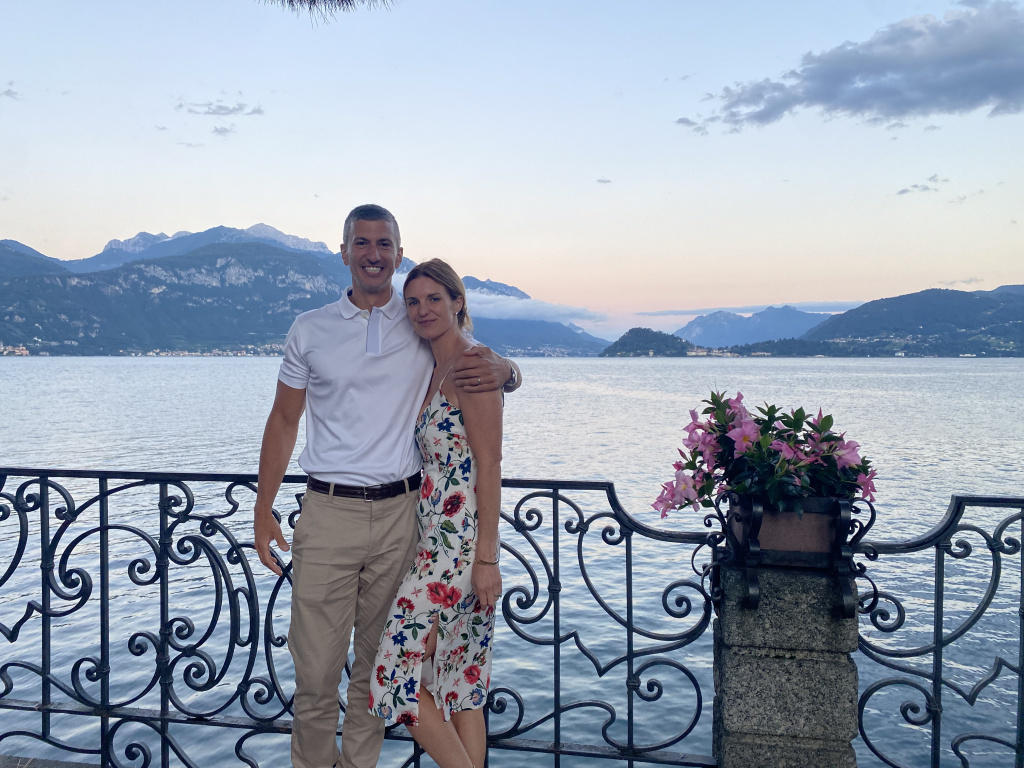 First Night:  Dinner in Menaggio
There were no organized events the first day we arrived, which was a great way to ease into the trip.  I probably slept 30 minutes on the plane so a casual dinner was all I could handle. Yes, it was a party of eight and all that excitement of reuniting with old friends was there, but I didn't really dress up.  I packed along this floral dress – that I actually purchased back in 2017 for a friend's wedding at lavender farm in New Mexico.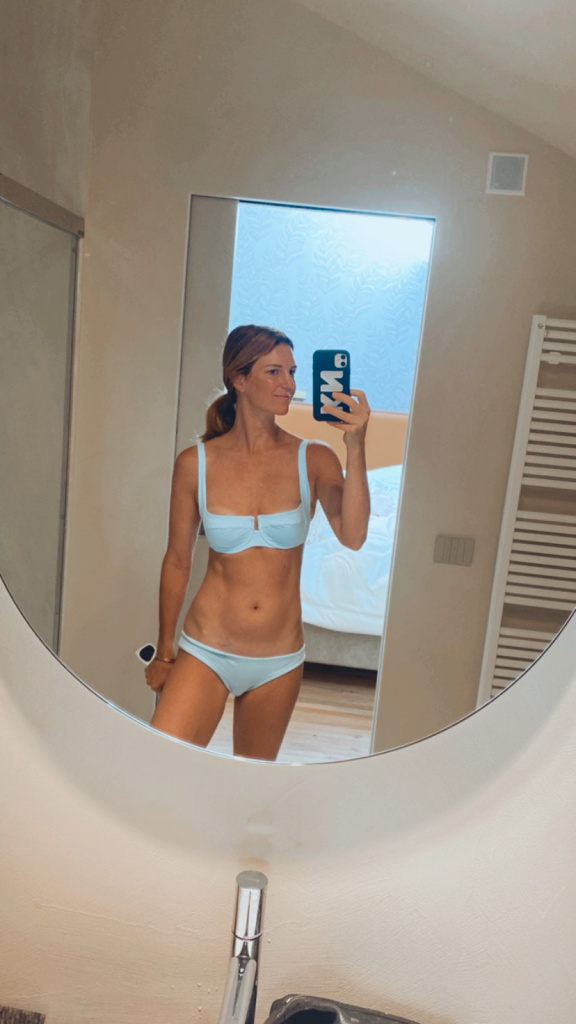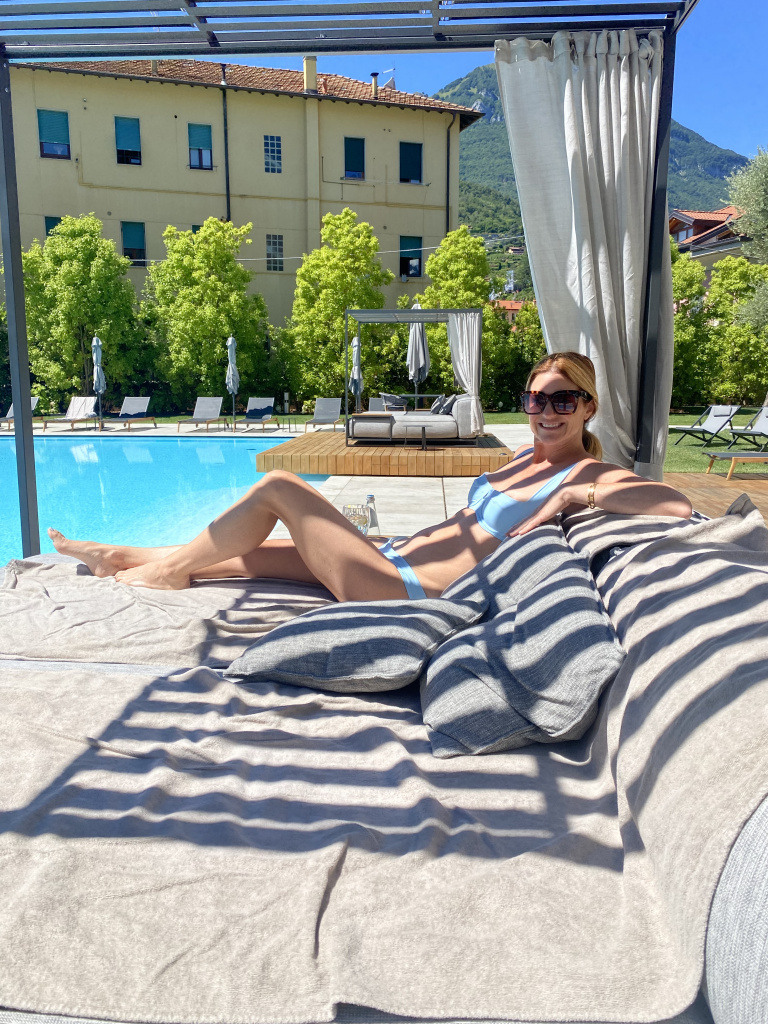 Poolside in Lake Como
We stayed at the Grand Hotel Victoria in Menaggio.  I primary wore this bikini poolside.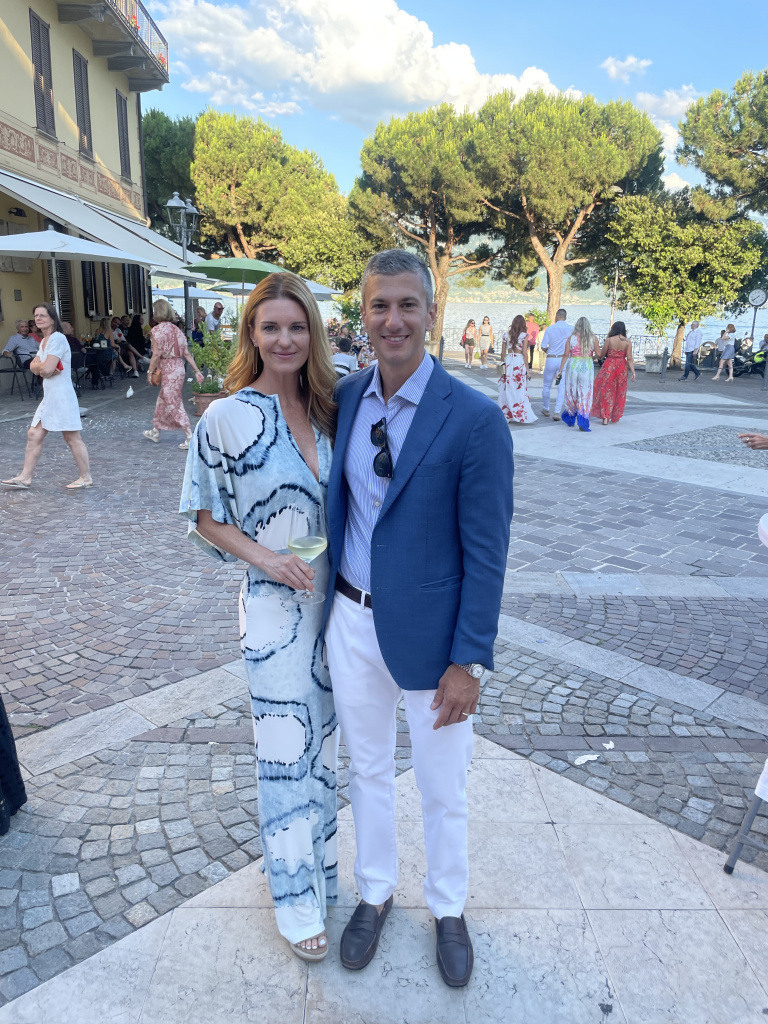 Welcome Dinner Dress
Our first big event was a pizza and gelato party in Menaggio town square.  I wore this super comfortable dress in my favorite color palette.  So much dancing and fun!!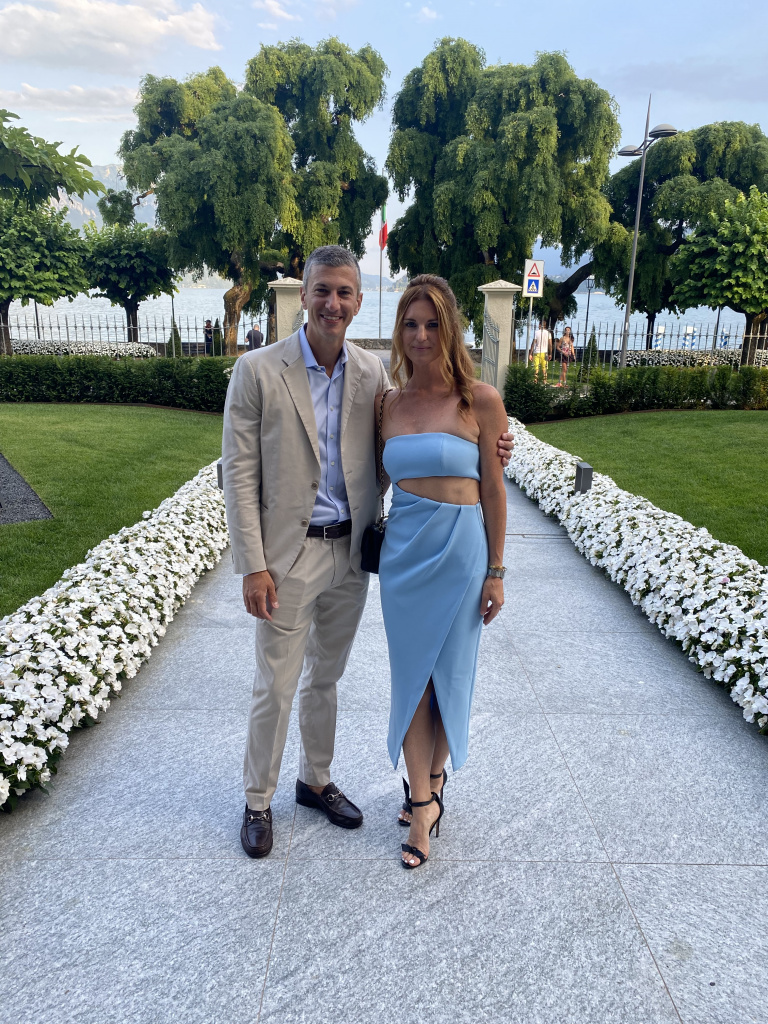 Cocktail Attire: Rehearsal Dinner Dress
More blue dresses!! This cut out was super cute.  I tried for a Bardot / Kate Bock hair style.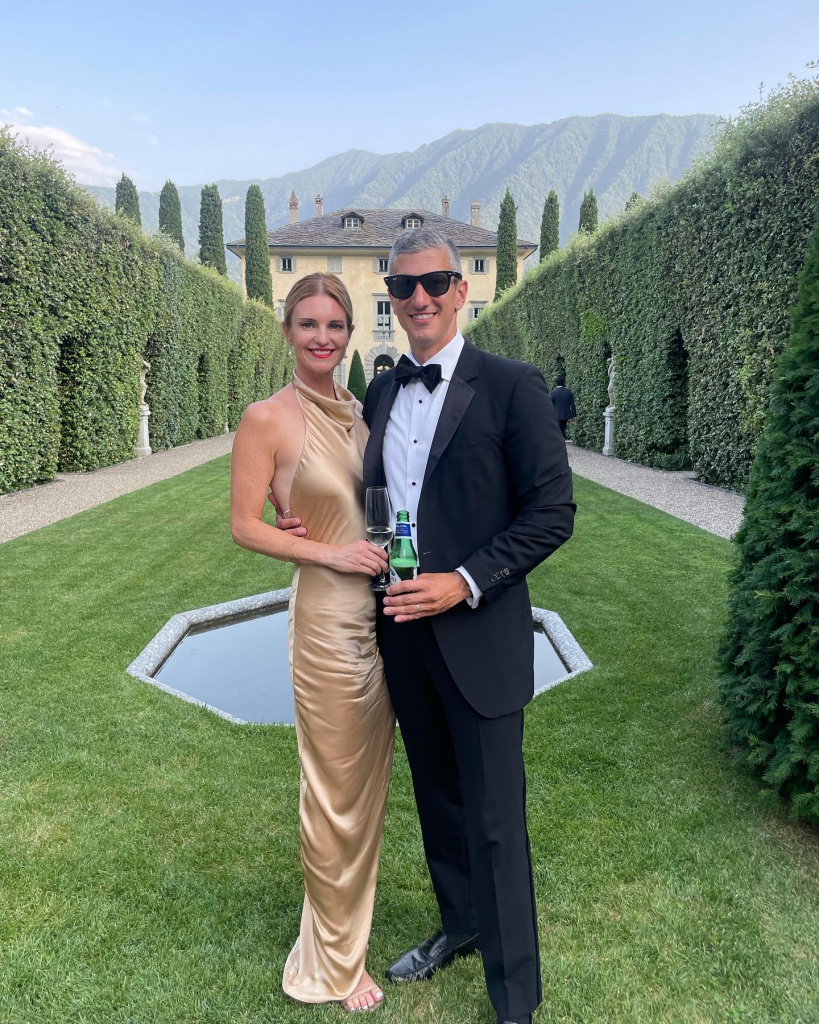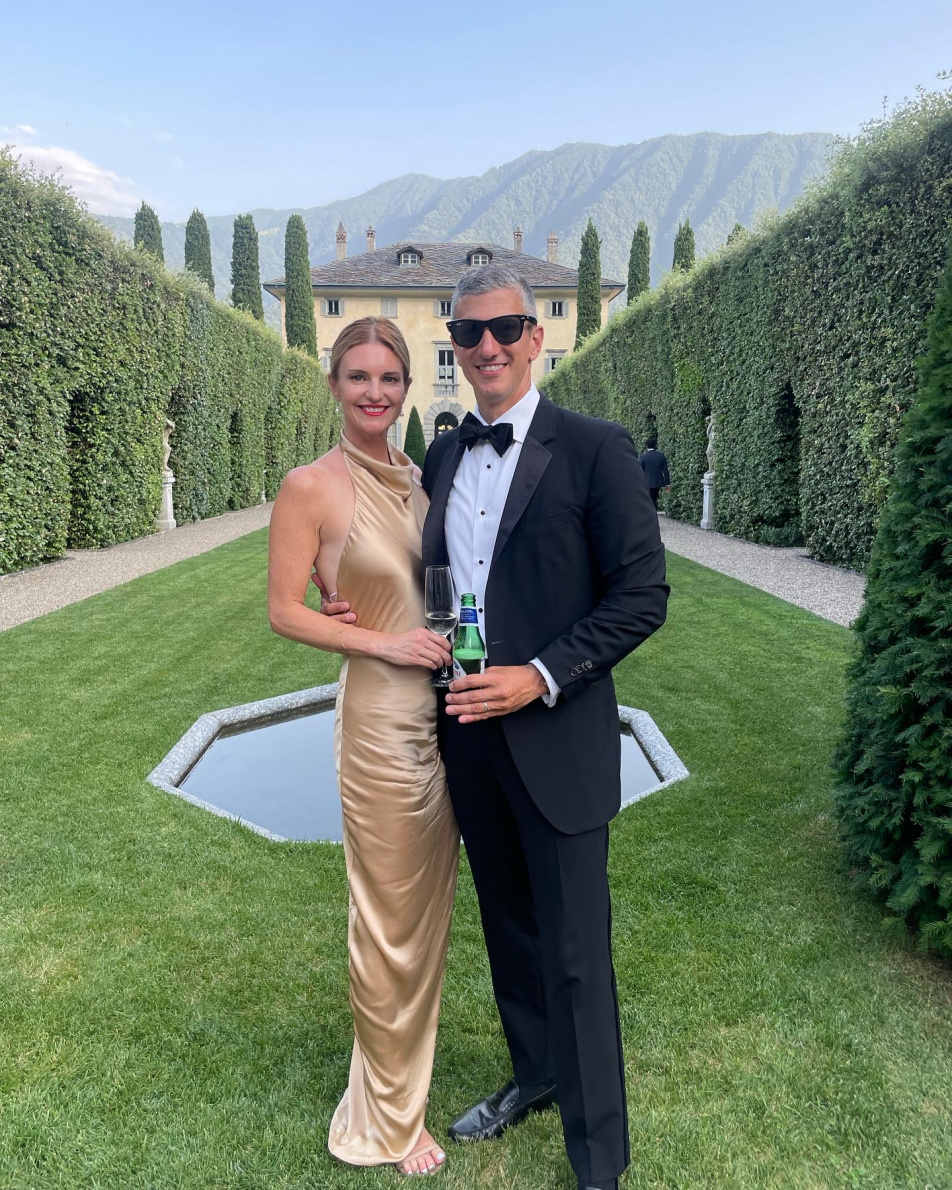 Black Tie Wedding Guest Look:  My Golden Gown
This dress was amazing.  I went through so many options on what to wear.  From fancy red dresses, sequins, you name it.  This silk dress made me feel like a movie star.  The back is completely open which was gorgeous.  Highly recommend this look!!
Milan:  Casual Cutout Dress
By the end of the trip, I was ready to keep it easy and casual.  This cutout black dress was perfect for dinner in Milan.  And while I packed heels, I opted for my sneakers to walk around the beautiful streets and around the Duomo.
If you are heading to Italy, I know already you're going to have the time of your life.  Wrapping up this post with the gorgeous wedding view at the Villa Balbiano and some pasta of course! Ciao!!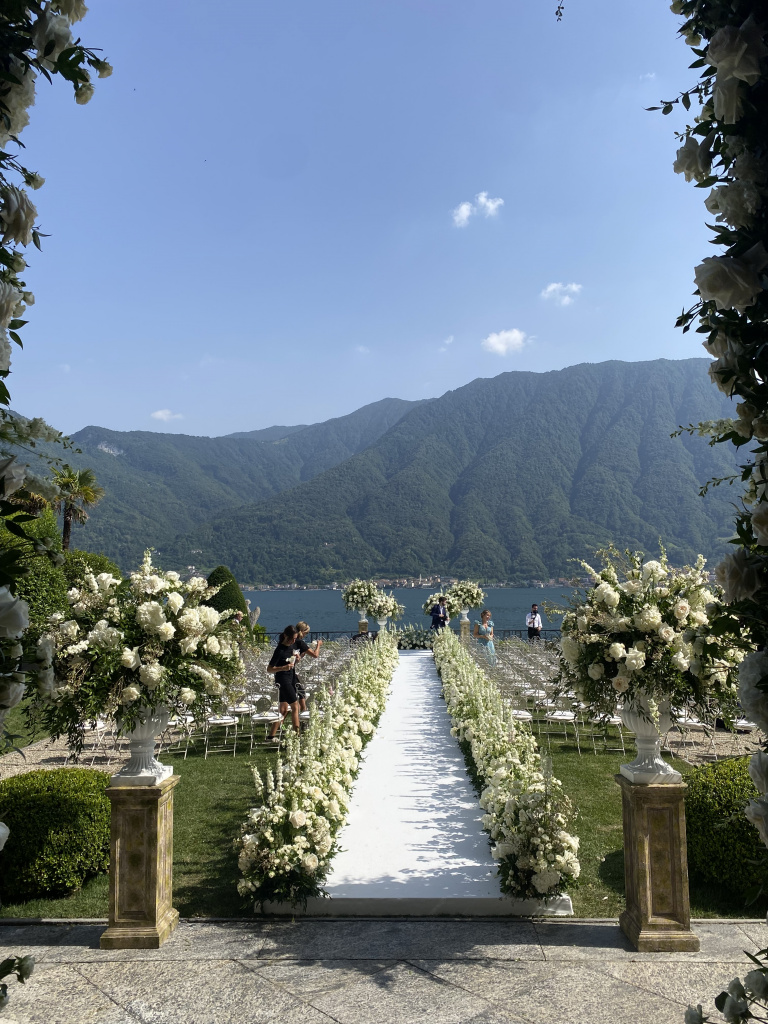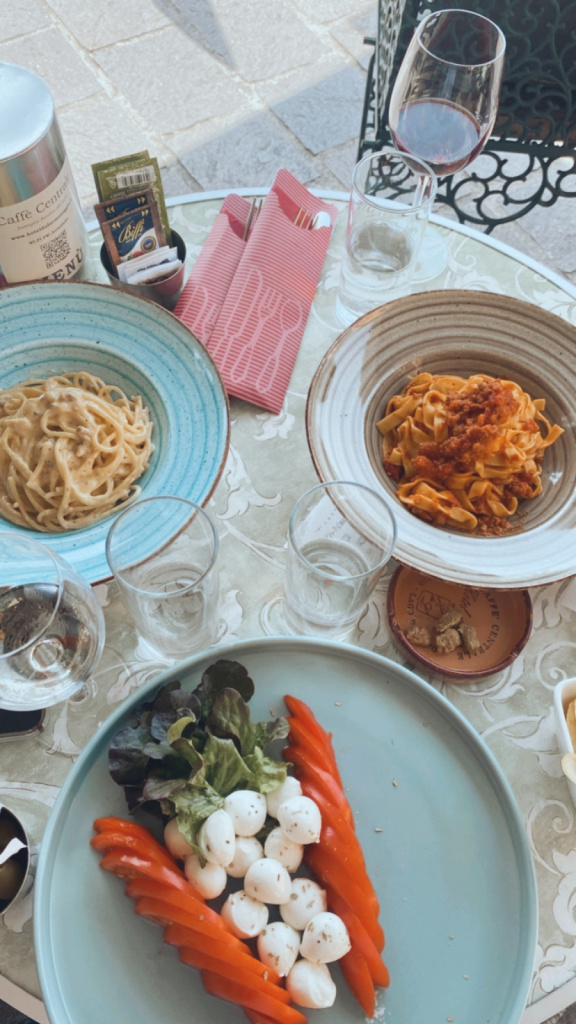 xox,
Kellie