Makeup and Skincare Routine for Dewy Skin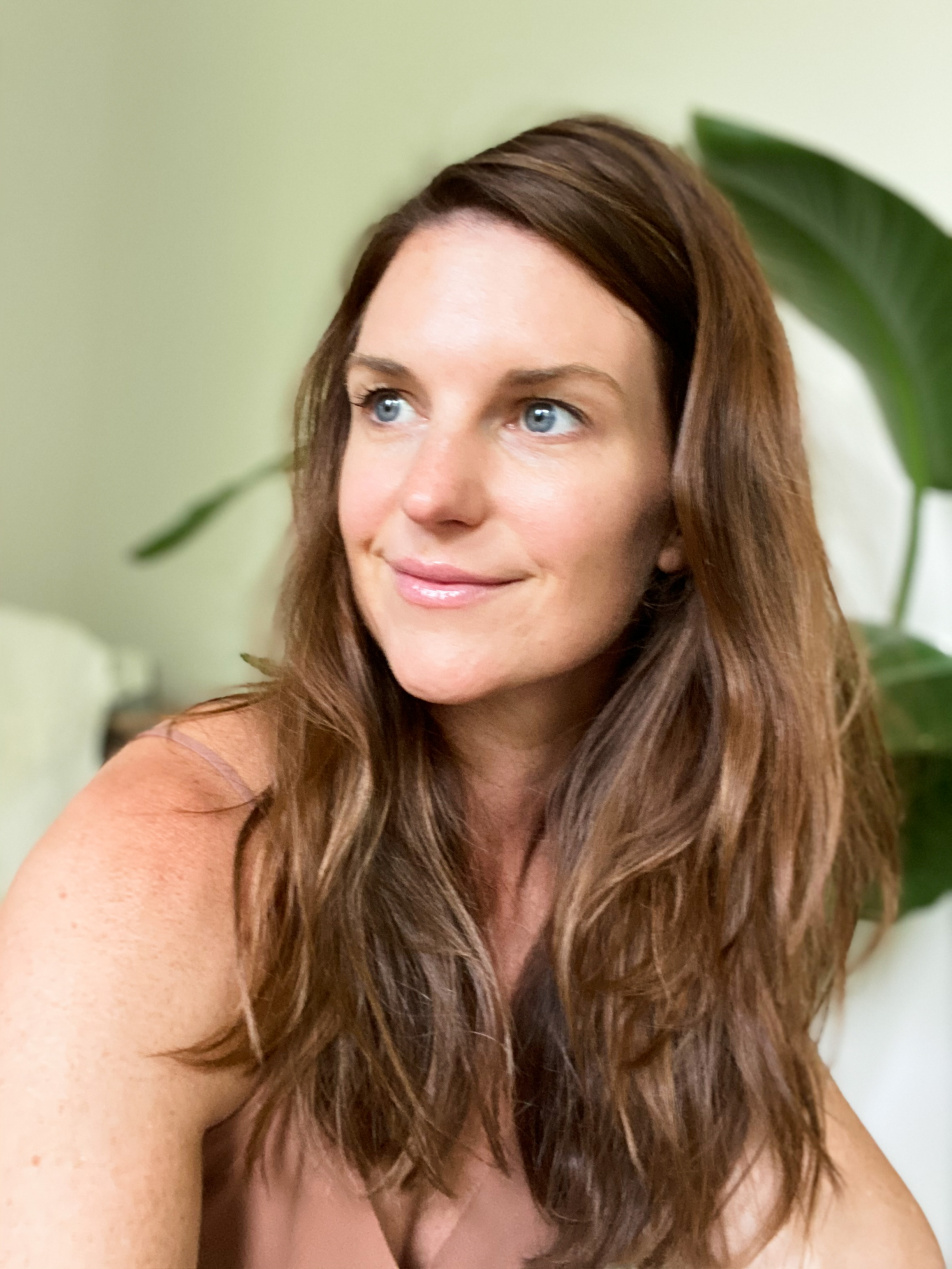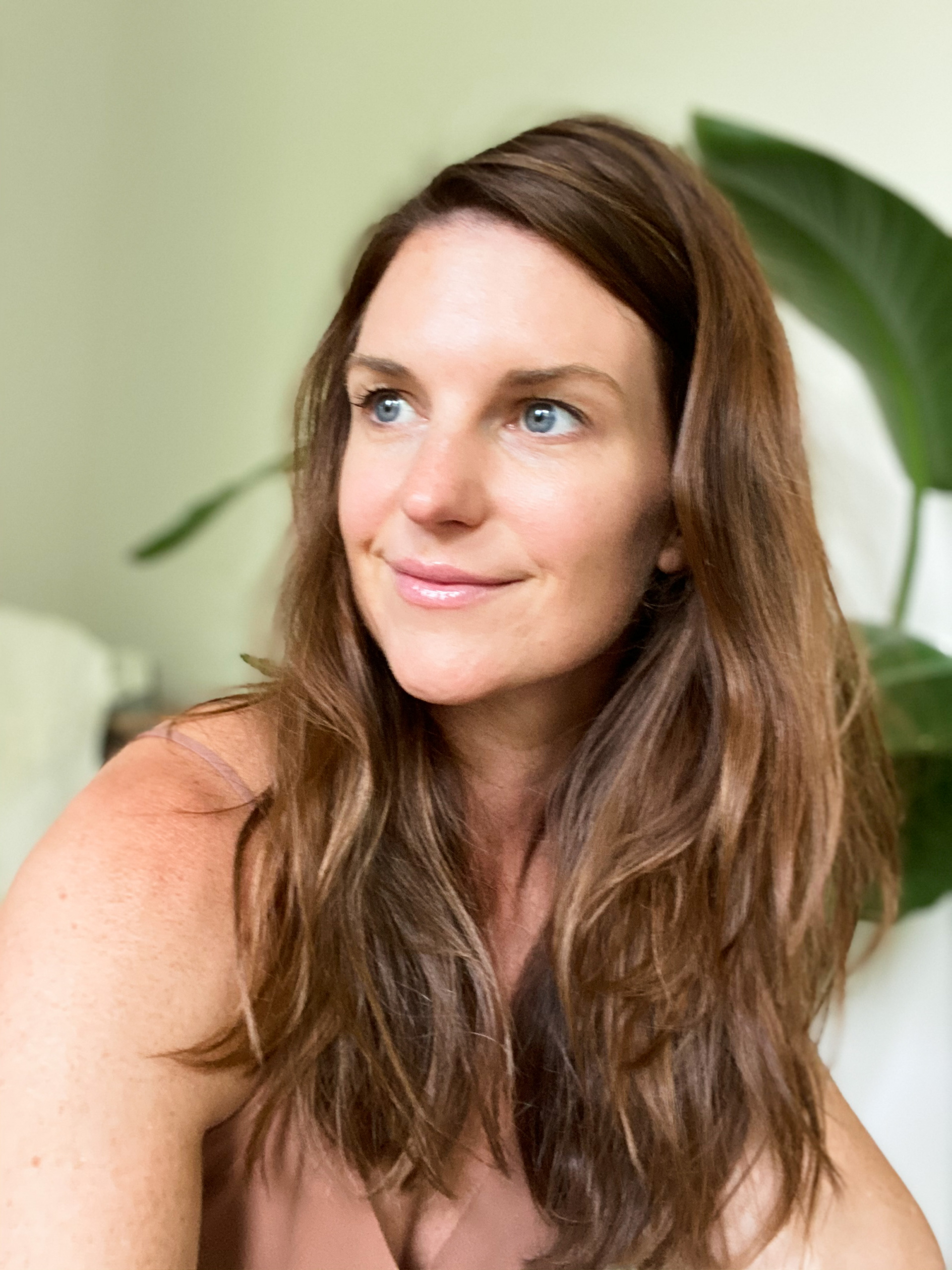 Now that I'm in my 40's, taking care of my skin is a top priority. I want it look good. And by good, I mean dewy and glowing. Which is why a skincare routine for dewy skin is something I strive for almost every day.
Right now, I select products that address age maintenance. If I had to classify my skin type, I would say dry to normal. But because I currently use a healthy dose of skincare and makeup products that are super hydrating, my skin isn't dry unless I start slacking.
So why dewy skin? Well, for starters it makes your skin look healthy and youthful. It gives the appearance that you take care of yourself but are not trying too hard. And the light reflection gives a nice radiance to your face.
Personally, I cannot pull off a matte look. Maybe when I was younger, but now I look older with a powdered finish. I feel like it really accentuates those fine lines. Hard pass for me!
Beauty Routine for Dewy Skin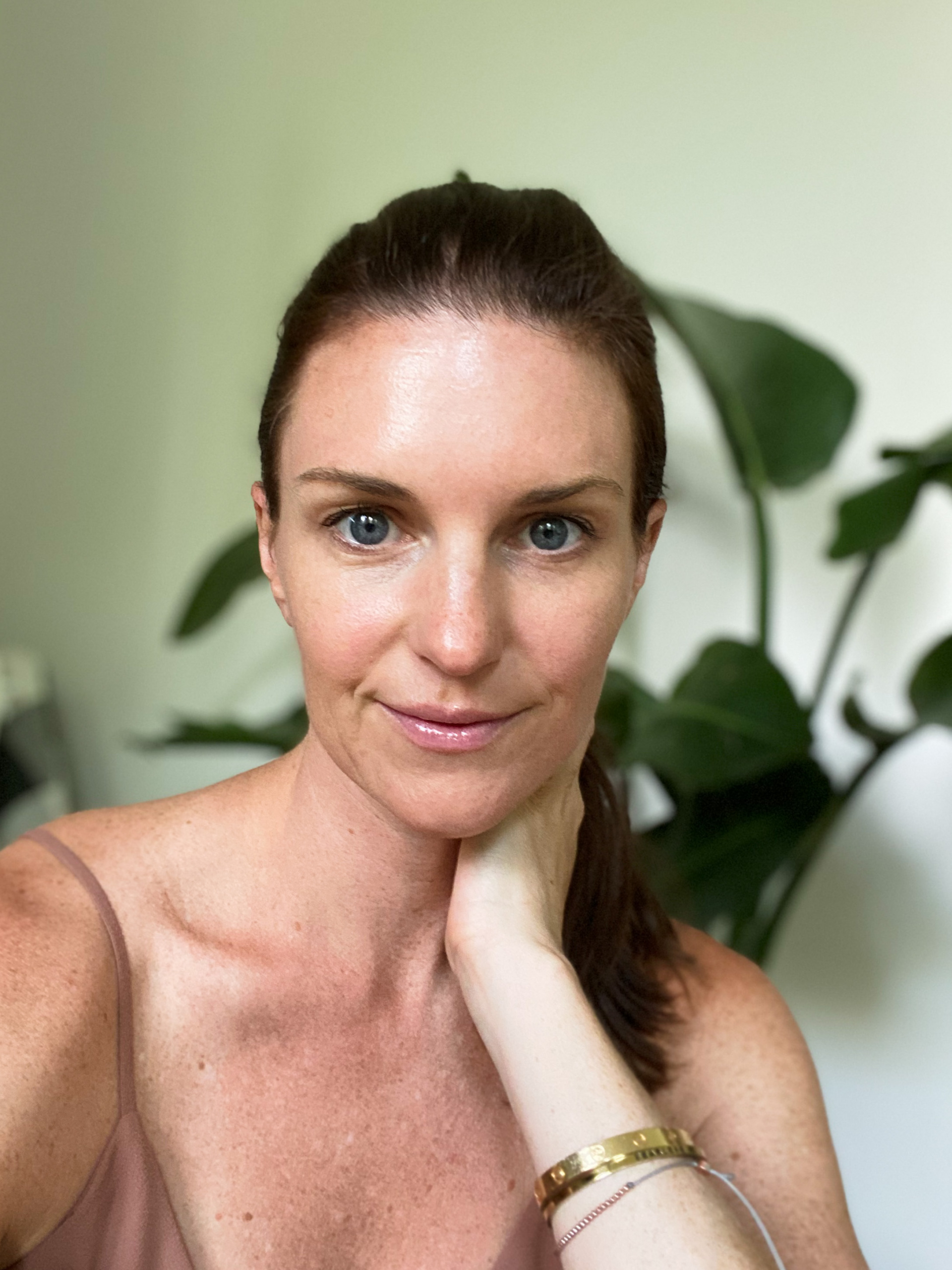 STEP ONE: PREP YOUR SKIN
In the morning, I don't wash my face with a cleanser. Just a few cold splashes of water is enough – I don't want to over dry my skin.  For my skincare, I start with an essence to really hydrate and build up my skin's moisture barrier. Next up is a Vitamin C serum for brightening.  This creates the perfect canvas for your makeup. You can already see the glow!
To really get the blood circulating, you can use a rose quartz roller, a gua sha, or even hold your head upside down for a few minutes.
STEP TWO: APPLY DEWY MAKEUP
My biggest tip is to use a tinted moisturizer. Yes, a foundation will give you lots of coverage, but it's thickness will mask some of that glow.  This is why I don't use a moisturizer in my prep step. My tinted moisturizer contains SPF as well so my skin is protected from sun damage.
Same with your concealer, you don't want anything to heavy or cakey. You want some illuminating benefits to be consistent with your overall dewy look.
Now for blush and bronzers. Avoid powered ones as they will give you more of a matte look. I like a cream based stick that will easily contour as well.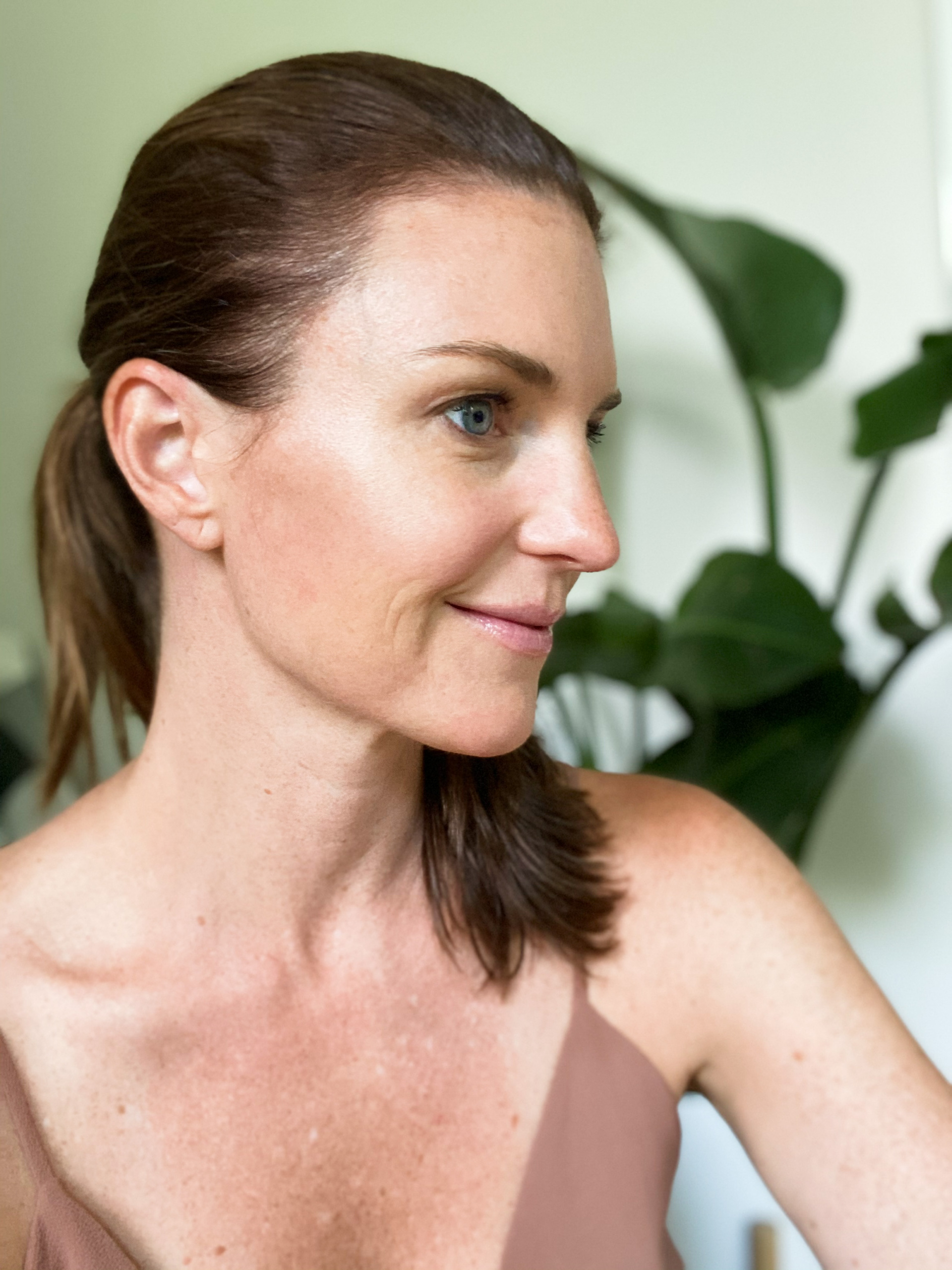 Take your bronzer stick and glide on to the hollows of your cheeks. You should have a line between the corner of your mouth and your ear. Then use your fingers to blend.  Dab a little blush on the apples of your cheeks.
For a great glowing look, apply a highlighter or illuminator around the corner of your eyes and bridge of your nose. There are also products on the market that act as double duty bronzers and highlighters that work great for dewy skin.
Last step! Your lip color. You don't want a heavy or opaque full lip. If you're a lipstick lover, choose one that has a satin finish. I recommend a gloss to give you that extra shine.
STEP THREE: USE A FACIAL MIST
Here comes the fun! Once you've completed your look, spritz on a few sprays of a facial mist. It's super hydrating, refreshing, and will set your makeup for the day. It's one of those underrated wonder products that work well with any skin type. I keep a mini facial mist in my bag and use it through out the day for a little pick me up.
STEP FOUR: WEEKLY MAINTENANCE
Keeping your skin looking good is a critical step for dewy skin. Remember, you're not using lots of makeup to mask your skin, you're taking care of it to really let it shine. So removing dead skin cells on the surface is a must.
One to two times a week, I use an AHA/BHA product like this one to revitalize my skin. These peels, slough off the dead skin cells to improve the texture of your skin without over drying.
Additionally, make sure you have a serum with hyaluronic acid. This acid, which is found naturally in the body, will retain moisture in your skin. The more you have of it, the more hydrated your face will be.
MY MUST HAVE PRODUCTS FOR DEWY SKIN
DEW SKIN TINTED MOISTURIZER
The name says it all! I use this every day. It's a product I cannot live without. Just one pump will give you just enough coverage and glowing skin.

ILLUMINATORS

A cream based illuminating stick can serve as your blush, bronzer and highlighter. The stick form is an easy way to apply. Just swipe on the hollows of your cheeks and blend with your fingers.

FACIAL MIST
This facial mist is a beauty must. For only $7, it's your secret weapon for dewy skin.
AHA PEELS
These peels will remove dead skin cells and reveal healthy, resurfaced, glowing skin. Use 1-2x per week to really see results.
So are you ready for dewy skin?!! If you have any questions on the steps or products for I've included in this post, let me know! I think you'll love your new skincare routine for dewy skin.
Looking forward to seeing your fresh faced dewy skin look!
xox,
Kellie