Cue the song Summertime….. I'm so ready.  With Memorial Day this weekend I'm rounding up my summer must haves…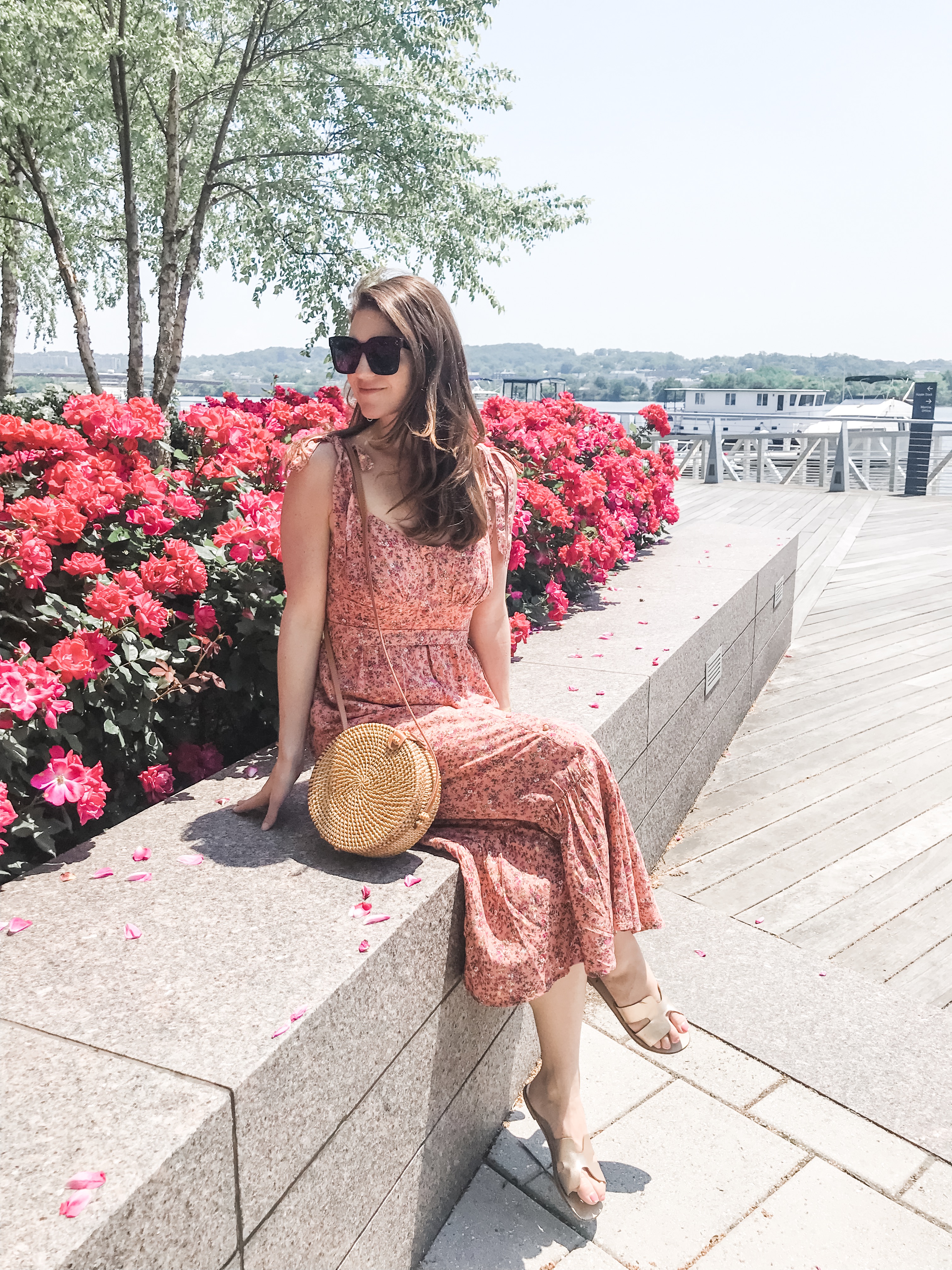 One thing I can't get enough of are maxi dresses.  During one of the sales, I picked up a few from J Crew.  This pretty floral one is really feminine.  I'm trying to get out of my summer rut of just wearing blue and red.  I've been dressing up my favorite maxi from last year with a large belt, it feels like a new dress!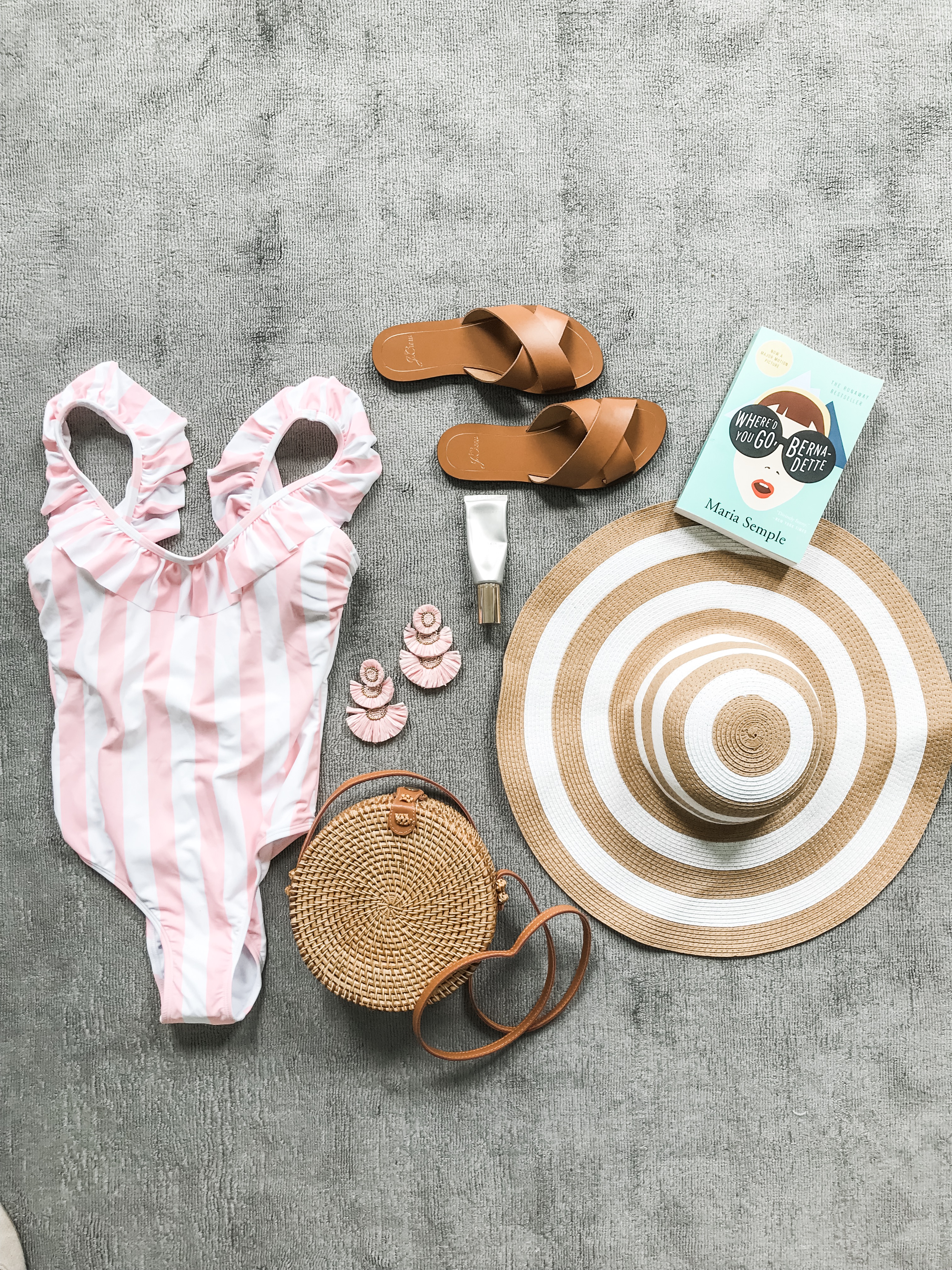 OK, where did these Target swimsuits come from?  I've purchased swimsuits from Target before and they left me feeling that I should invest a little more into my bikinis.  This year…..  I just can't get enough! I picked up a few one pieces a few months ago and loved, loved, loved.  So much, I just picked up this striped pink one.  Amazing find for the price.  Every one I own is under $30.
Still on a Target kick, I picked up the floppy hat shown above.  I have a cute Do Not Disturb hat from Amazon, but the kids got guacamole on it last year and I haven't been able to get out. Adding to the collection with this one!
You know I have to talk beauty for summer.  My approach is to keep it super simple.   I don't want to spend a lot of time with a makeup or skincare routine.  In the morning, I use my dew skin to ensure I have SPF.  Sunscreen is the ultimate summer must have.  Then honestly,  I love those days when I'm outside all day, come back inside late afternoon, shower off the sweat of the day, then pop on a bright lip color for dinner.
Summer Must Haves:
I'm always impressed by my sister-in-law Amy who devours books over our Jersey Shore vacation week.  While I typically don't get through as many beach reads as she does, I like having a book around that I can mindlessly get into.  I just finished the Favorite Sister and have Where'd You Go Bernadette up next.  I was recently on my Instagram stories and asked for more recommendations and was told to check out these:  The Subtle Art of Not Giving a F**k, The Silent Sister, Daisy Jones and the Six.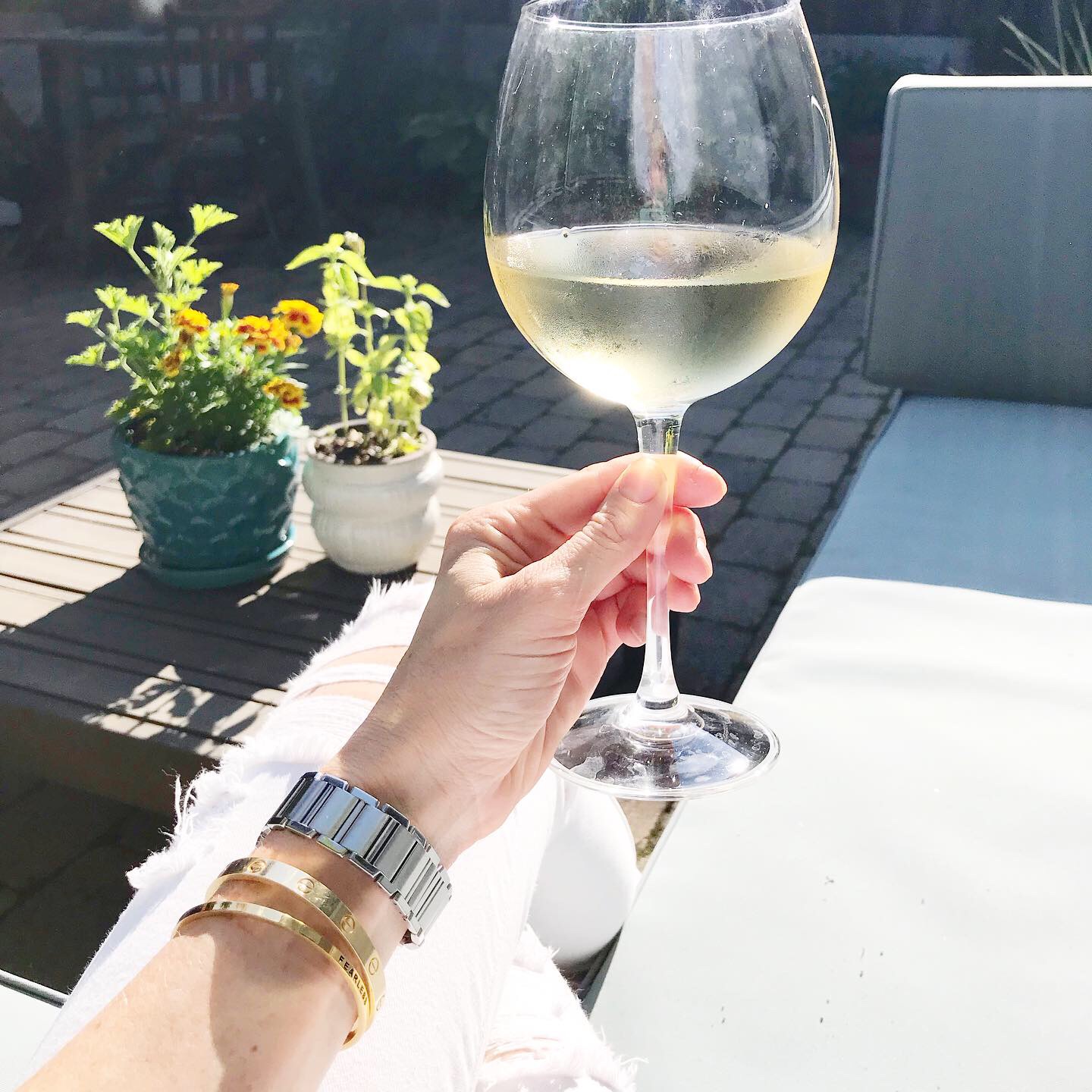 White wine is my all year round go to, but I find it so much more enjoyable after a long hot day.  Also, did someone say rose?  It's hot out and this is the perfect summer adult refreshment.  A few rose favorites:  Hampton Water, Whispering Angel, and don't forget finds at Trader Joes.
Now, I stopped wearing nail polish on my nails almost a year ago, but I'm all about a pedicure.  Just to back up, the reason I gave it up was triggered by all the toxins in nail polish {like formaldyde, toulane, etc} but the practical side is that my hands are constantly washing dishes, handling kids… no polish, no how amazing is going to stay put.  I was always so frustrated seeing it chip all the time.  Now, I just trim, cut and buff my fingernails.  However, my pedicures last, and I love nothing more than a foot massage.  Here are a few safe shades for the summer:
Summer Must Haves shown in this post:
Shop Summer Must Haves: