25 Thanksgiving Outfit Ideas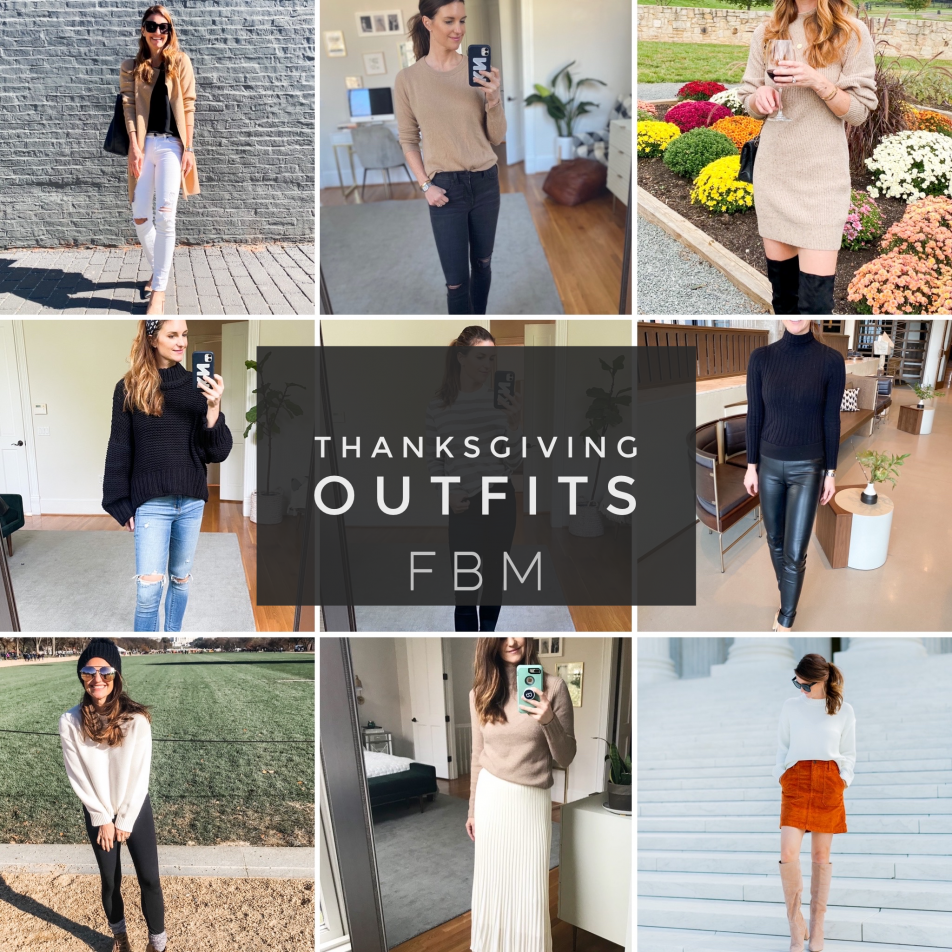 Hello, hello! Halloween just ended so the holiday flood gates are wide open. Thanksgiving will be here before you know it and I'm already thinking about my outfit. We're headed up to my parents in New Jersey so I'll probably keep it easy, casual, but a little dressed up. It's not like we get many occasions to celebrate and be together so it's always fun to make it special.  If you're looking for some Thanksgiving outfit ideas, I'm sharing these favorite looks that could work!
Just a heads up. Some of these outfits are from years past and the exact item is no longer available. I've tried to find similar and like as looks. Also, use these as inspiration to shop your own closet! Maybe you have all the pieces and never through to put them together.
25 Thanksgiving Outfit Ideas
Dressed up looks
First, let's start with the more dressed up looks.  These dresses and skirts aren't too formal so you'll still feel comfortable. Maybe you're hosting your first Thanksgiving and want to pull out the stops. Or maybe you're unable to travel and want to meal feel like a holiday. These looks are for you!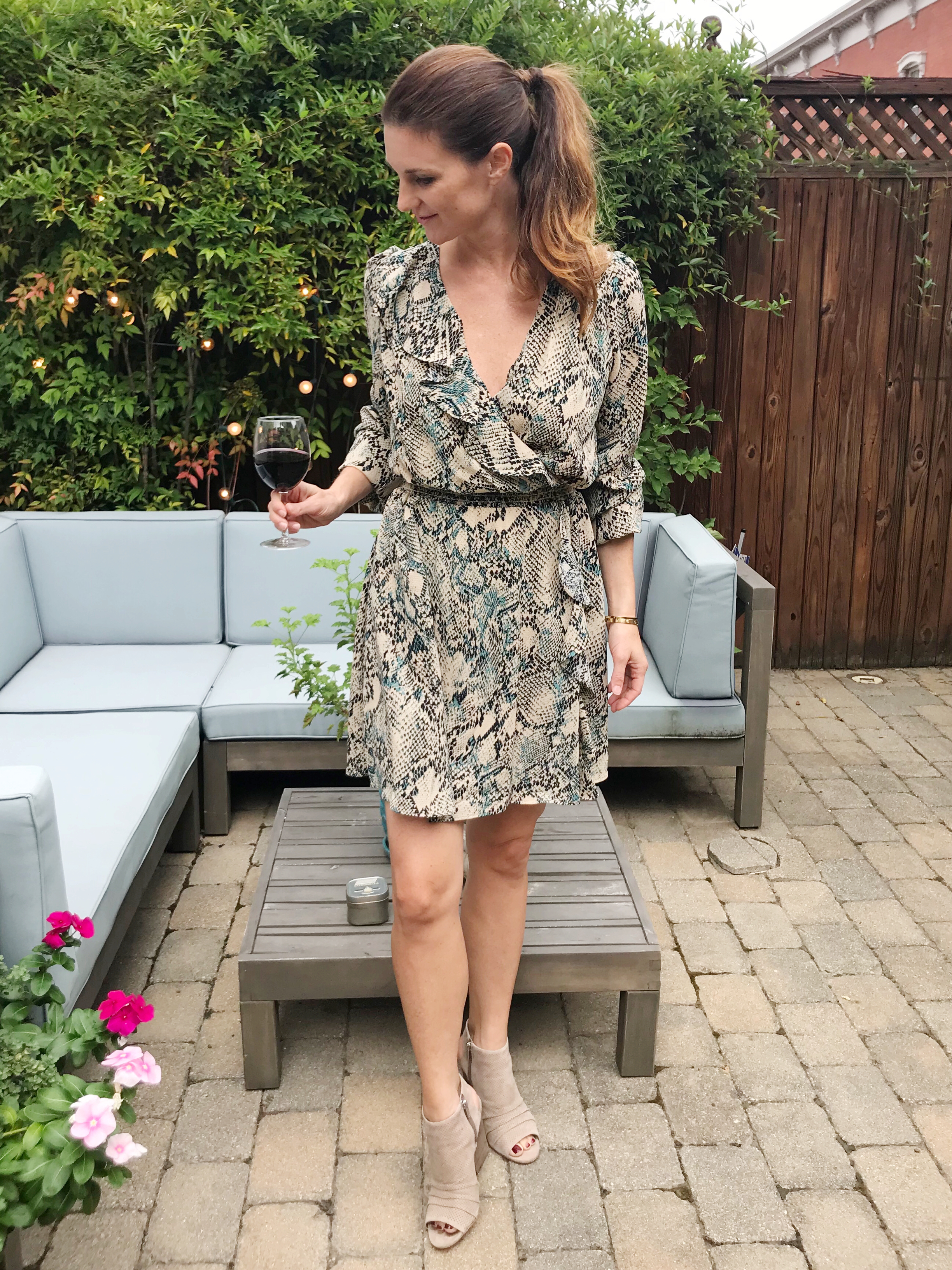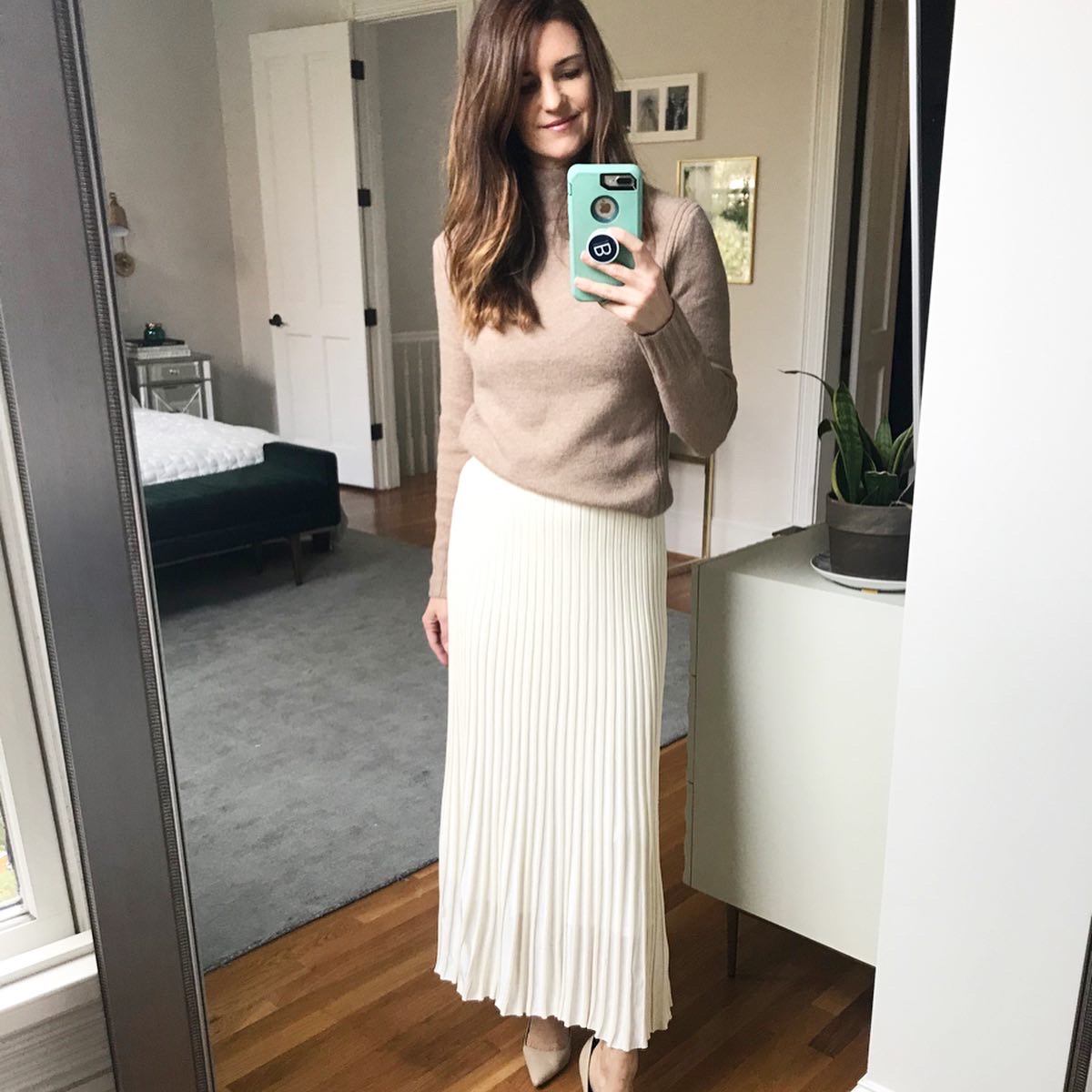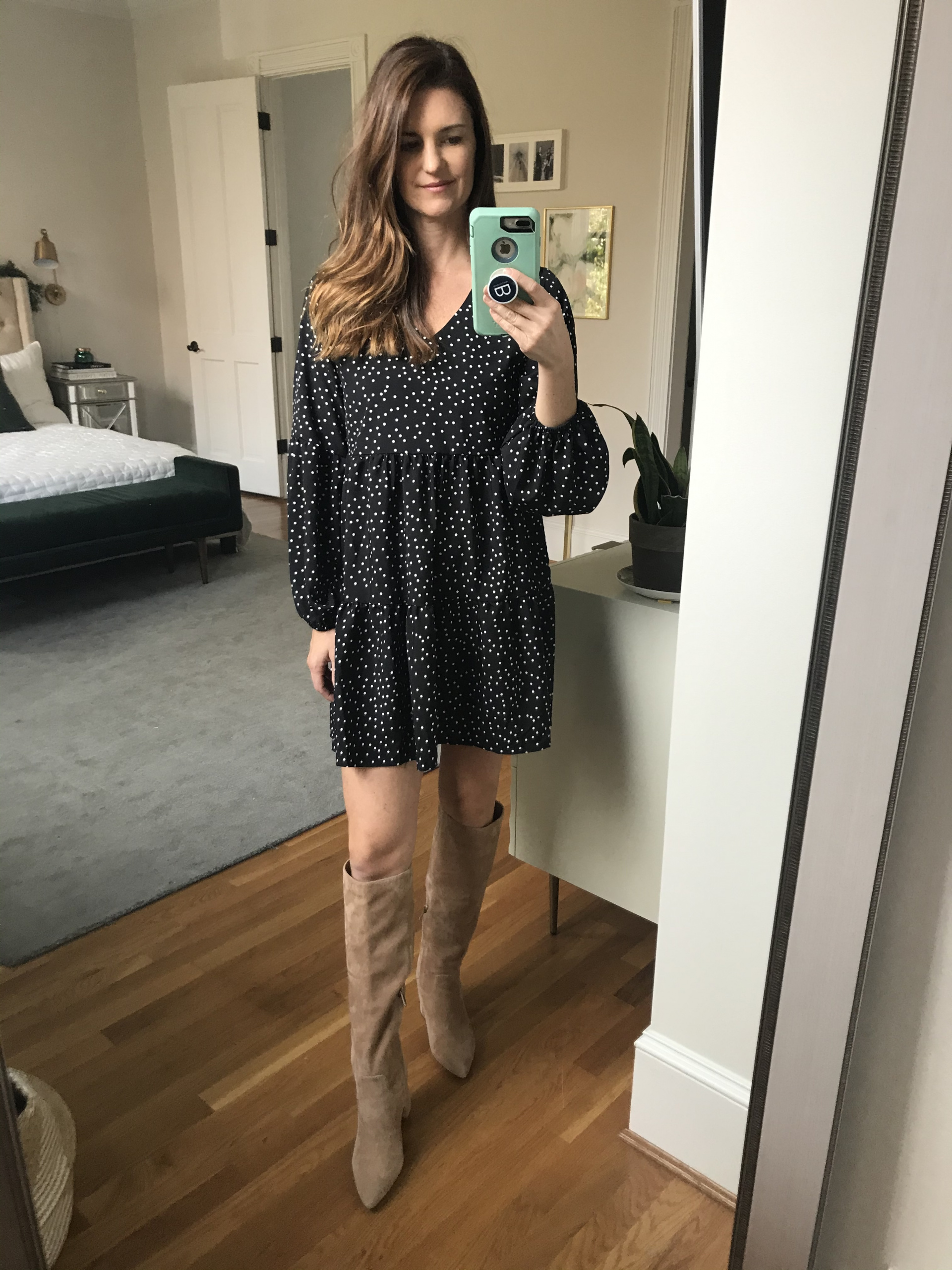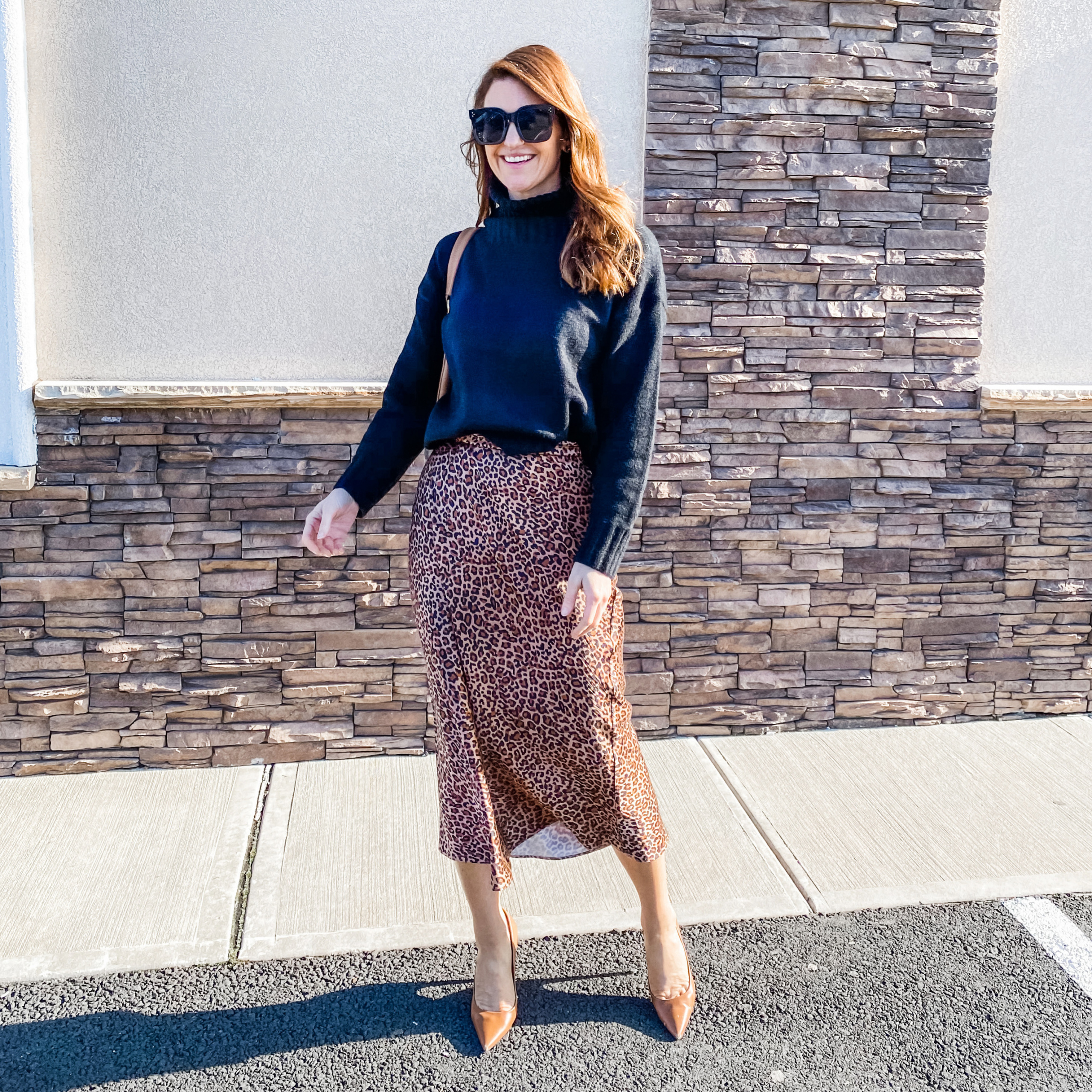 Snakeskin dress – similar here
Everlane sweater / corduroy skirt / high knee boots
Pleated white skirt / j crew mock turtleneck sweater / heels
Casual Sweater looks
Next up, sweaters, jeans, and fall booties.  The perfect fall outfit! These are my go to weekend style when heading out for brunch, meeting up with friends at the park, or grabbing an early dinner with kids.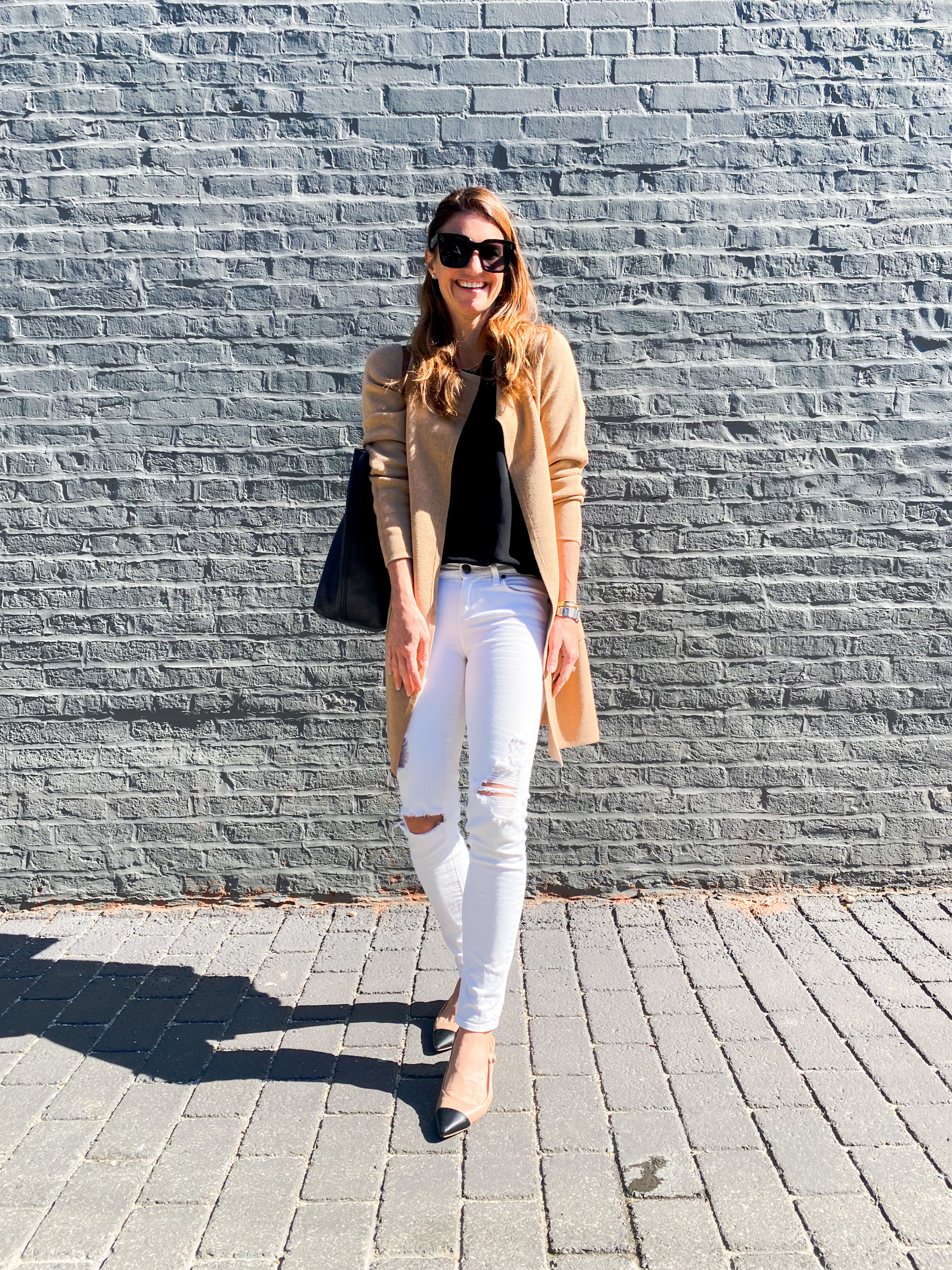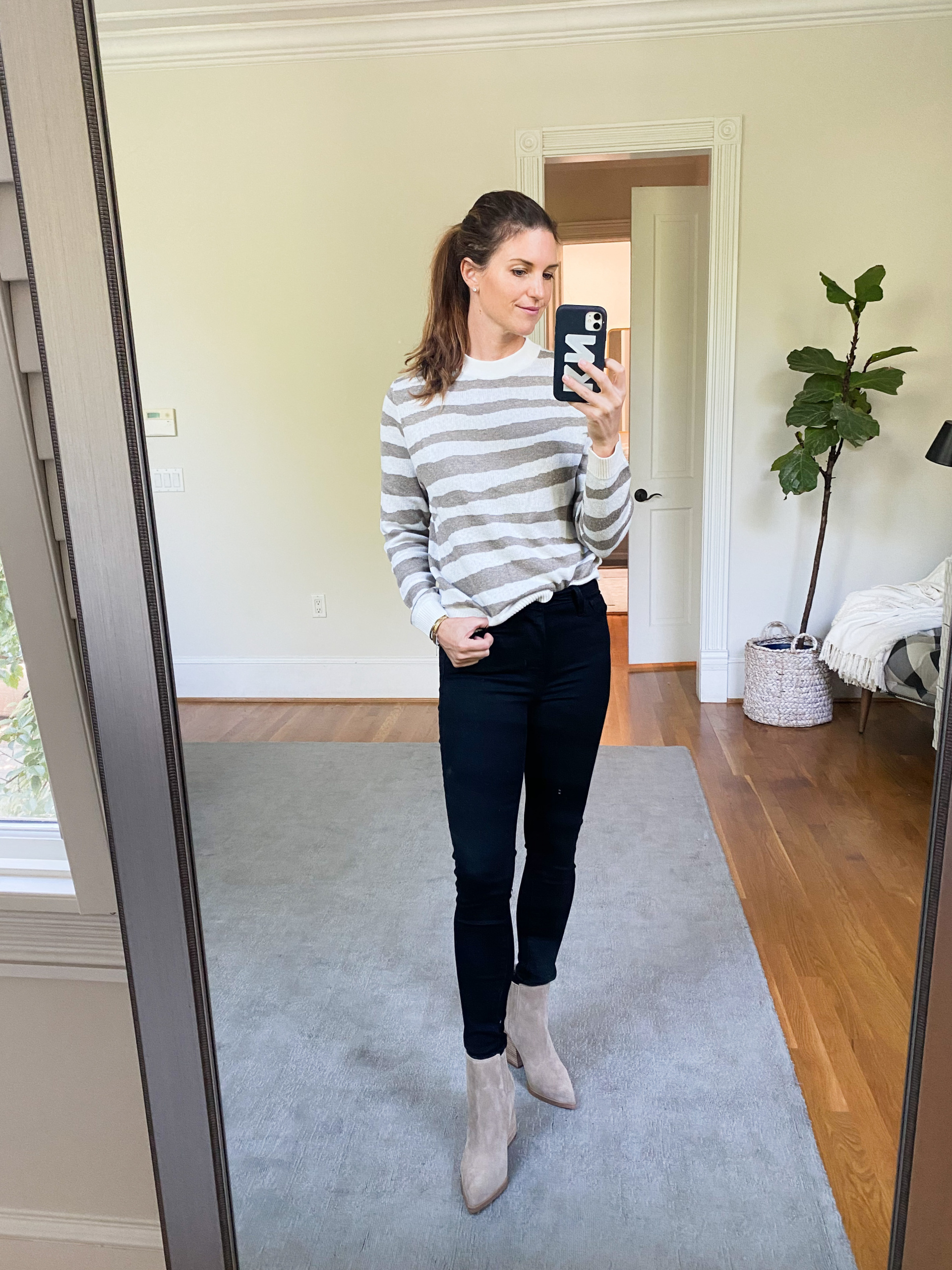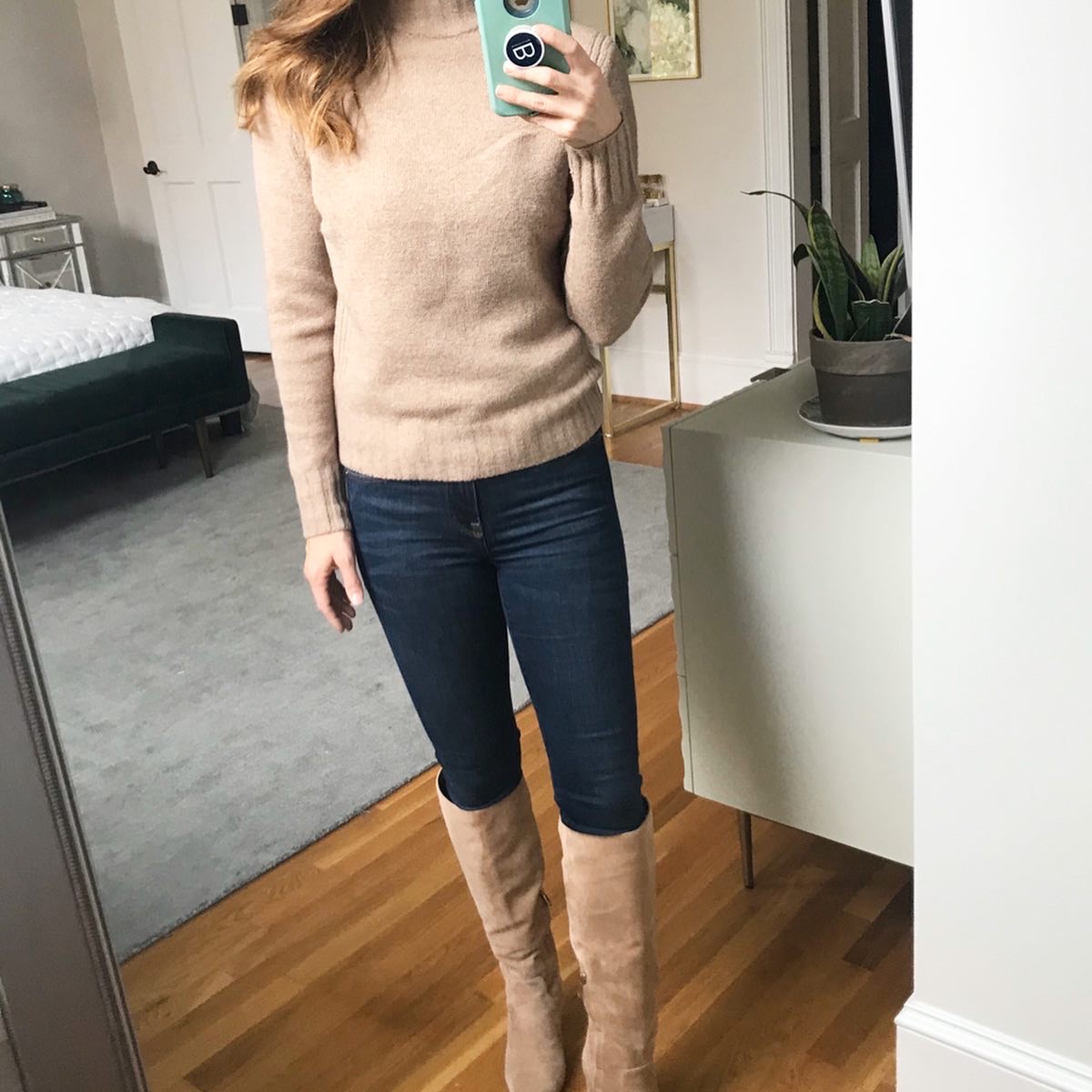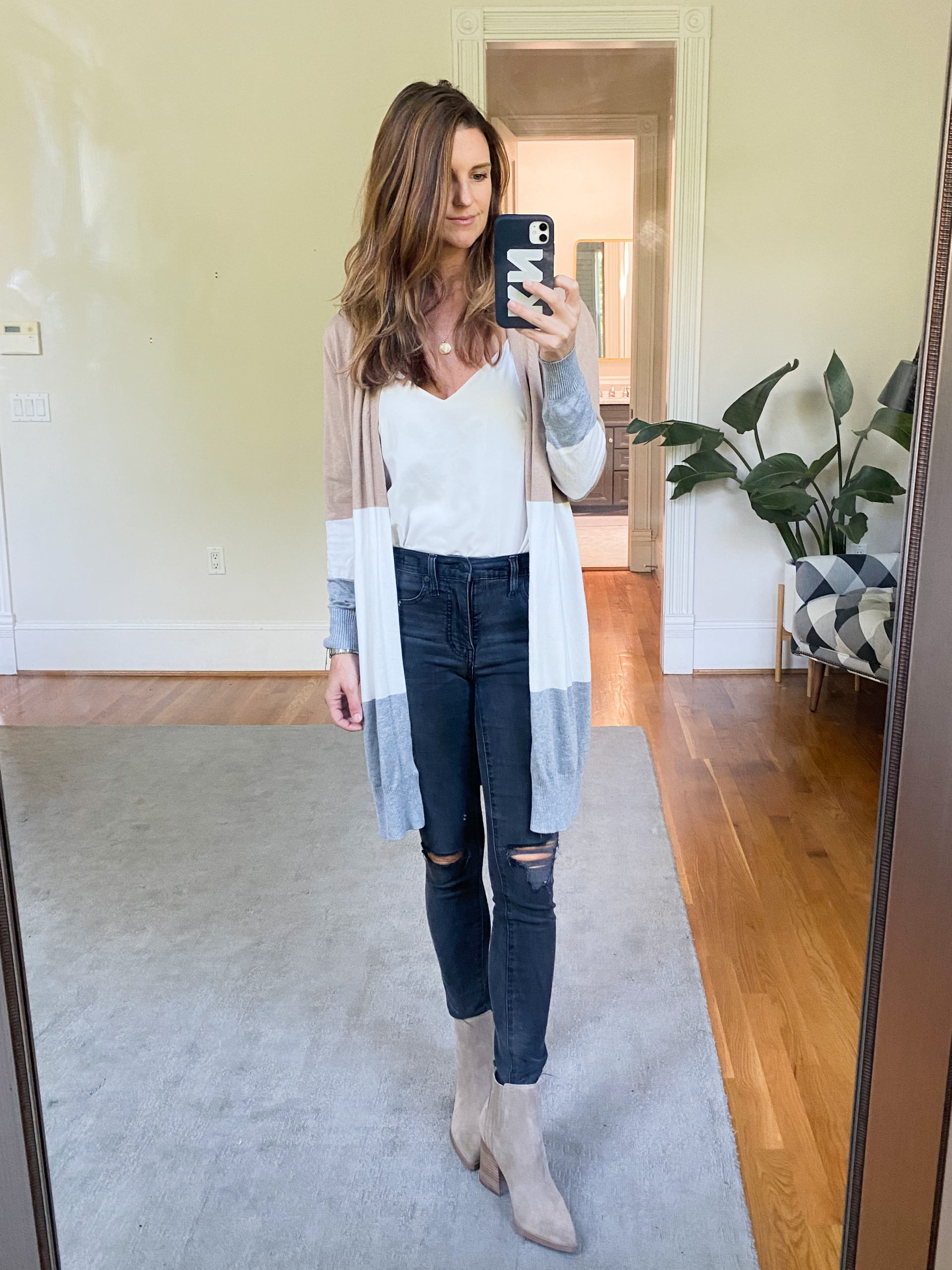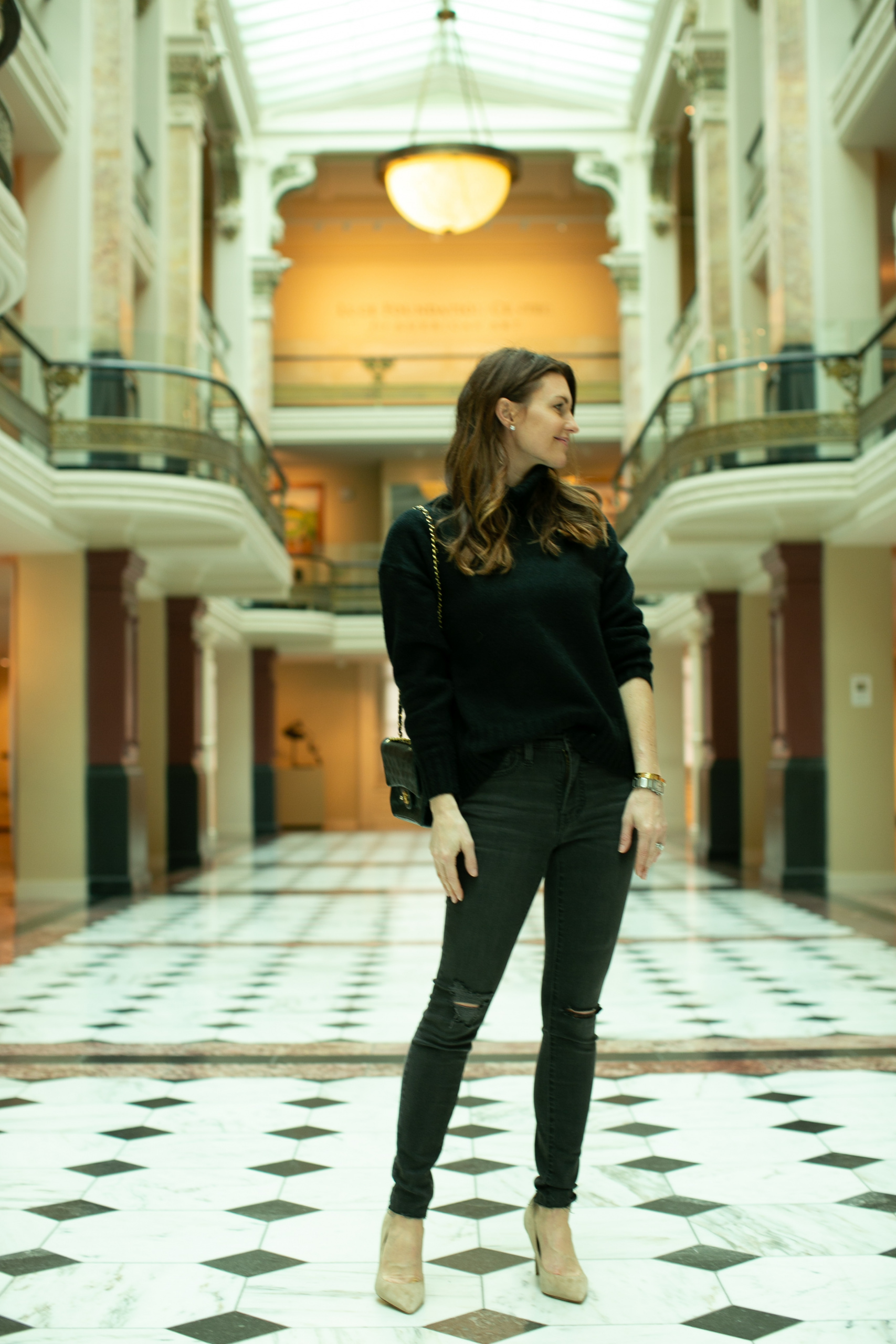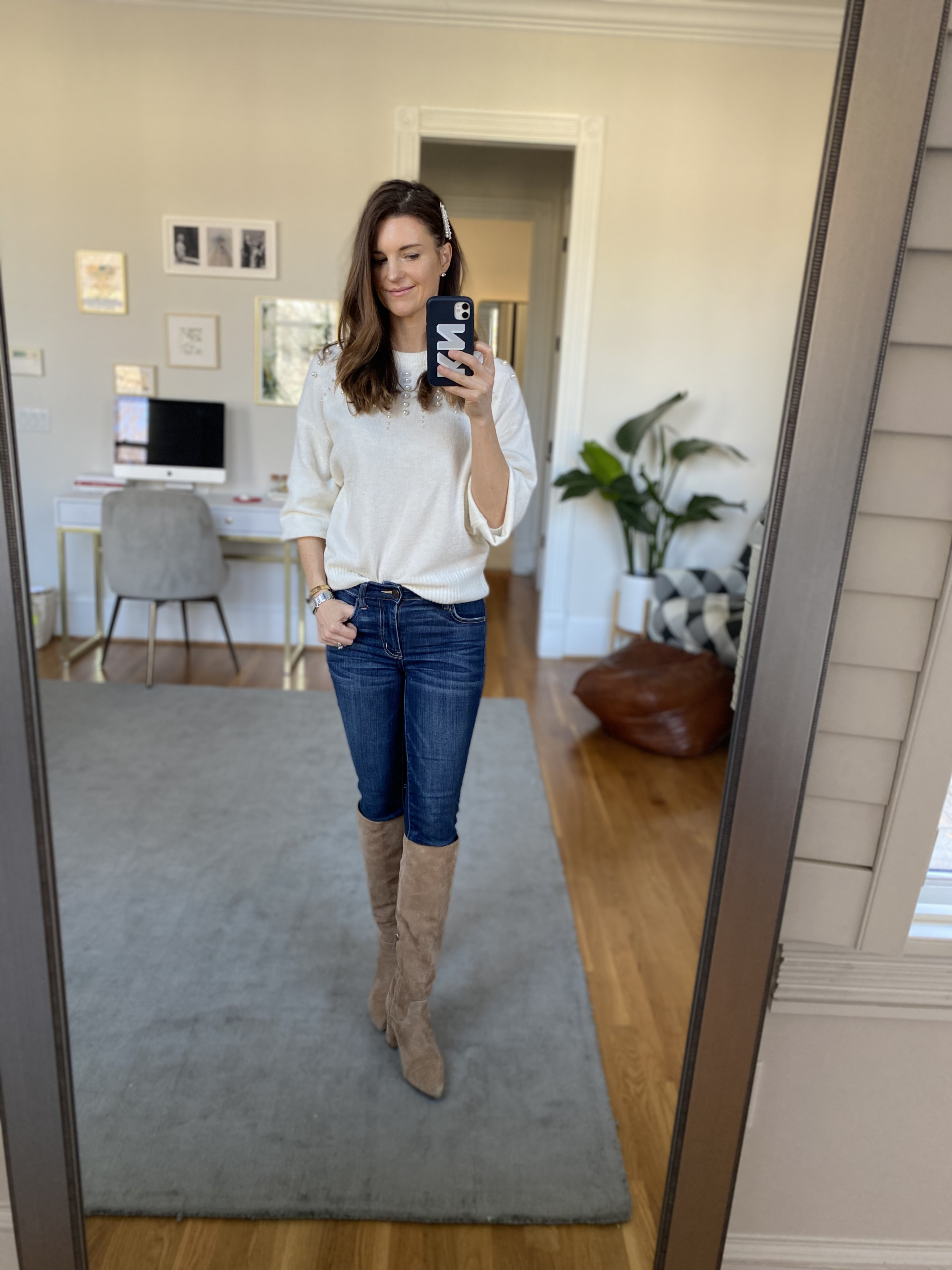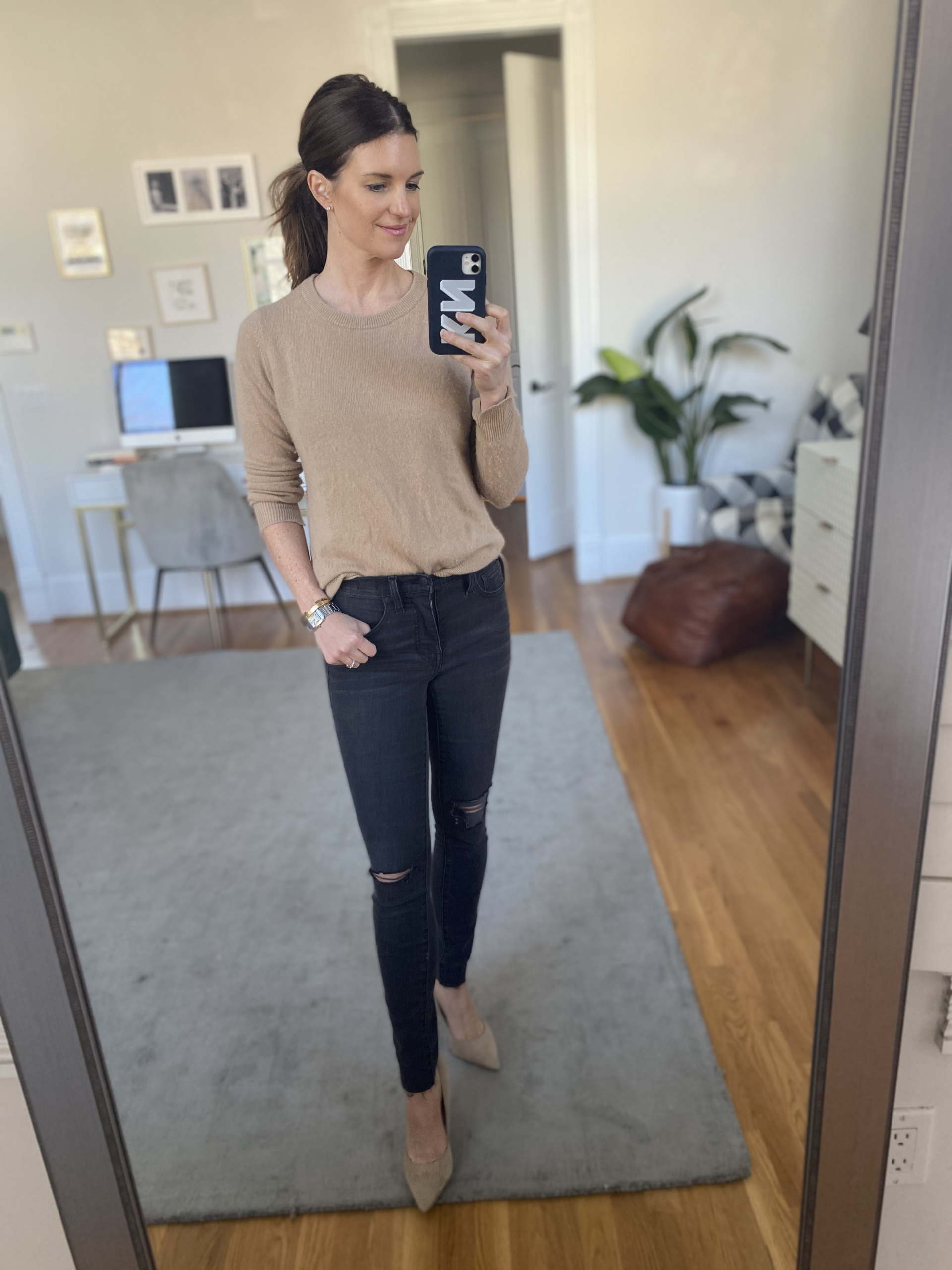 Color block Cardigan – Amazon find
Casual blazer style
I love a great blazer – it's a classic! This can be a great layer to bring to dinner and then get more comfortable as the night goes on. Here are a few polished looks with my favorite plaid blazer.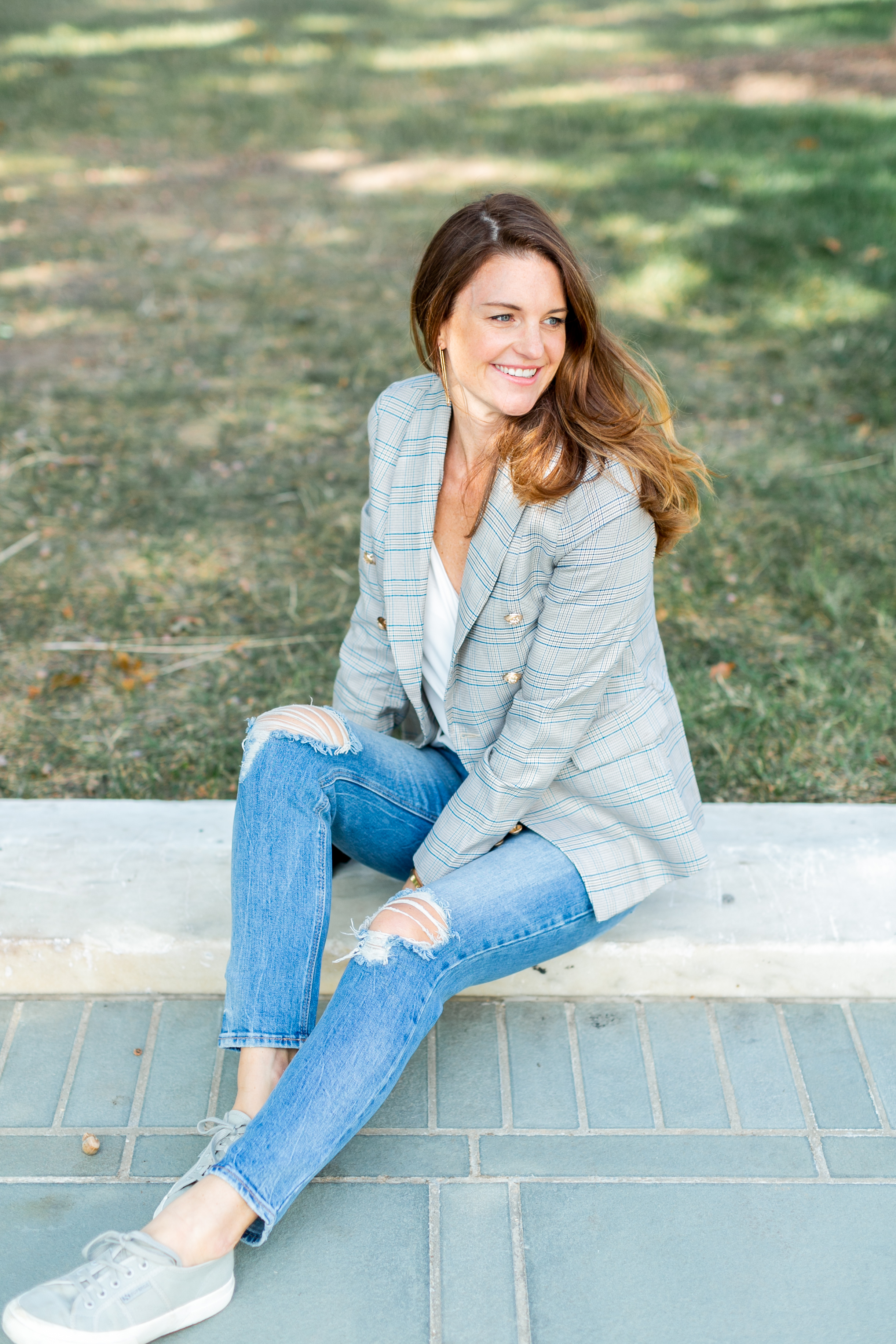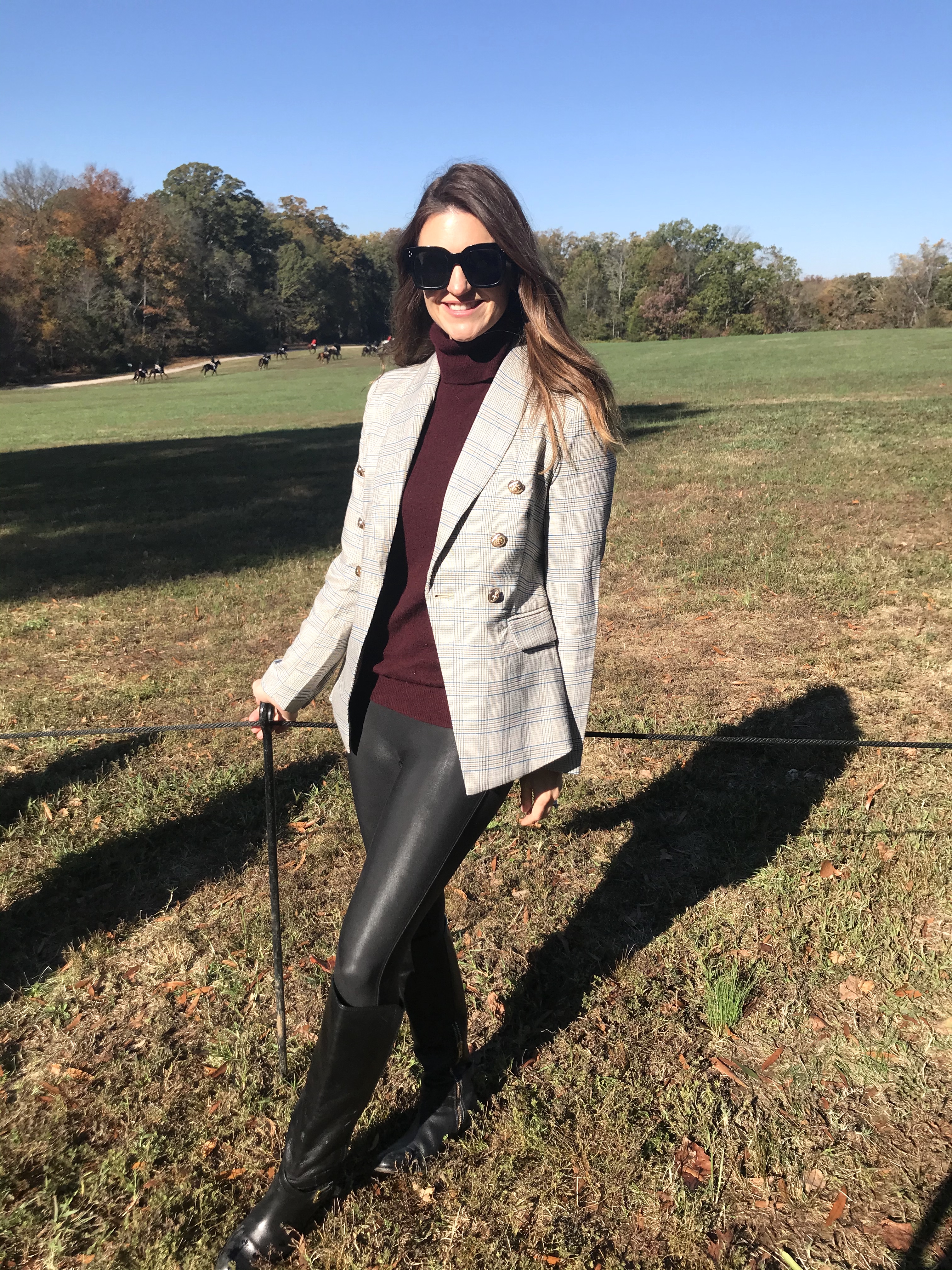 Check out these blazers from Bloomingdale's, J Crew, and Shopbop.

Faux Leather Pants, Spanx and Leggings Looks
OK, let's get really comfortable. I mean, who doesn't want to have something stretchy when feasting on all those goodies!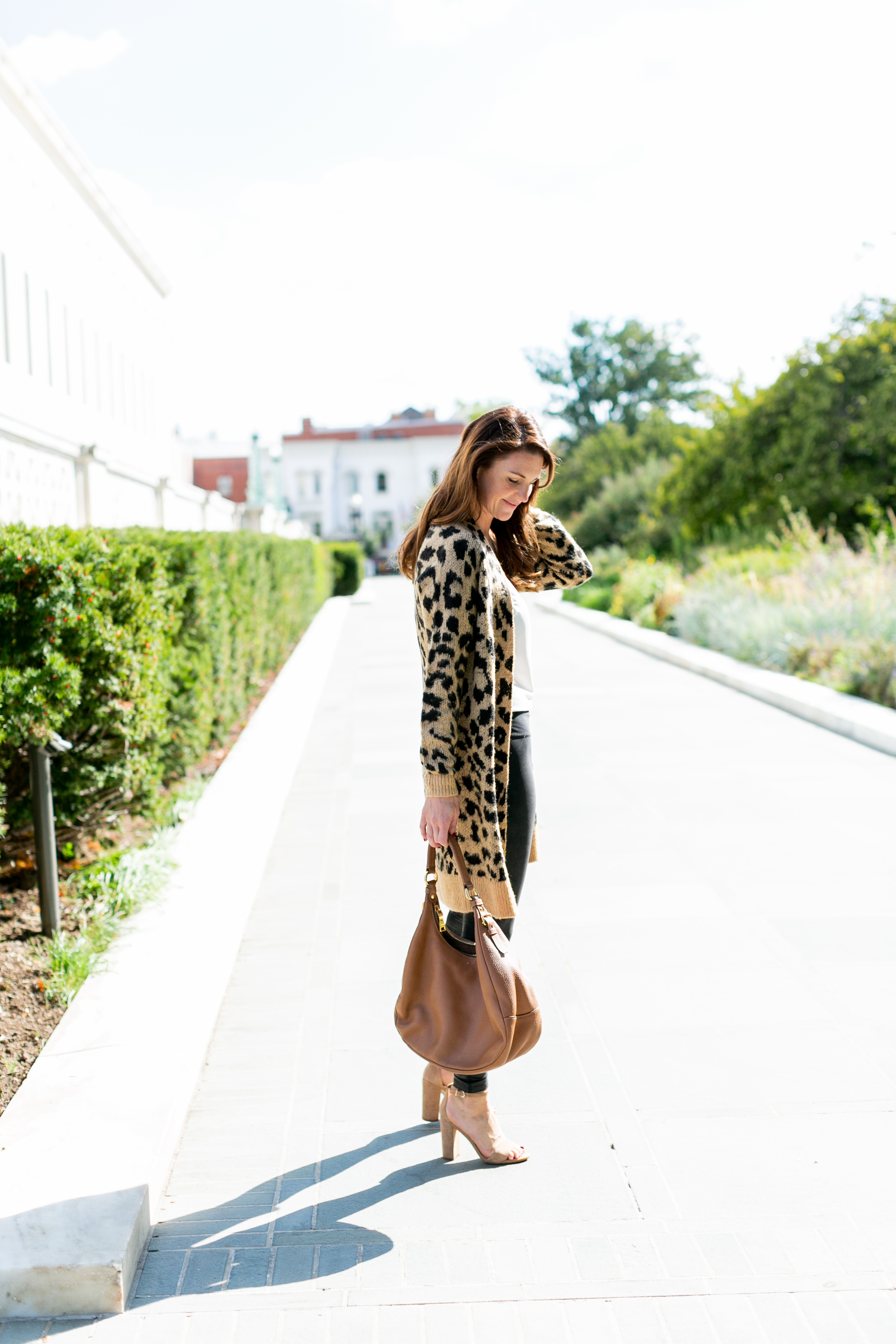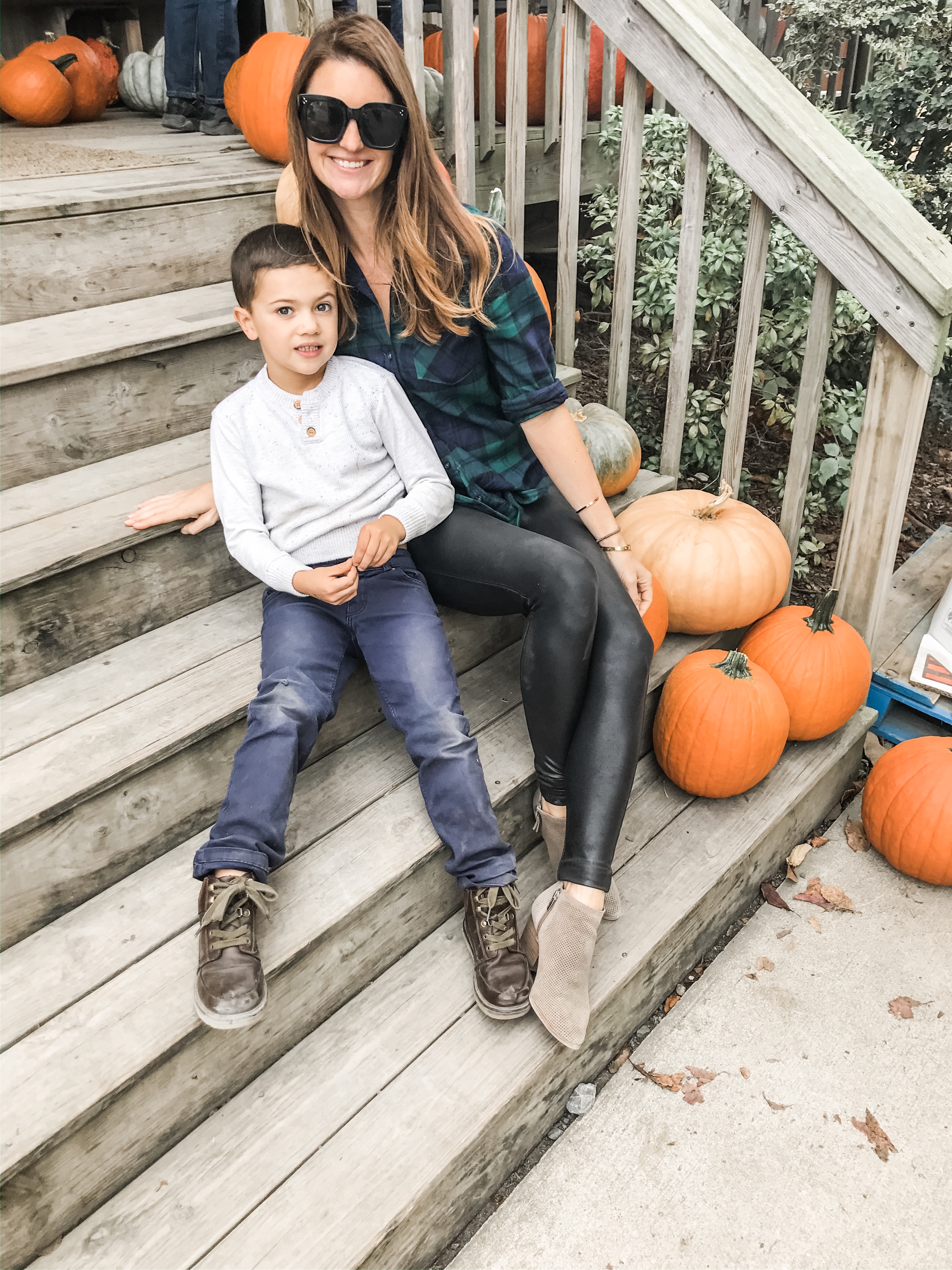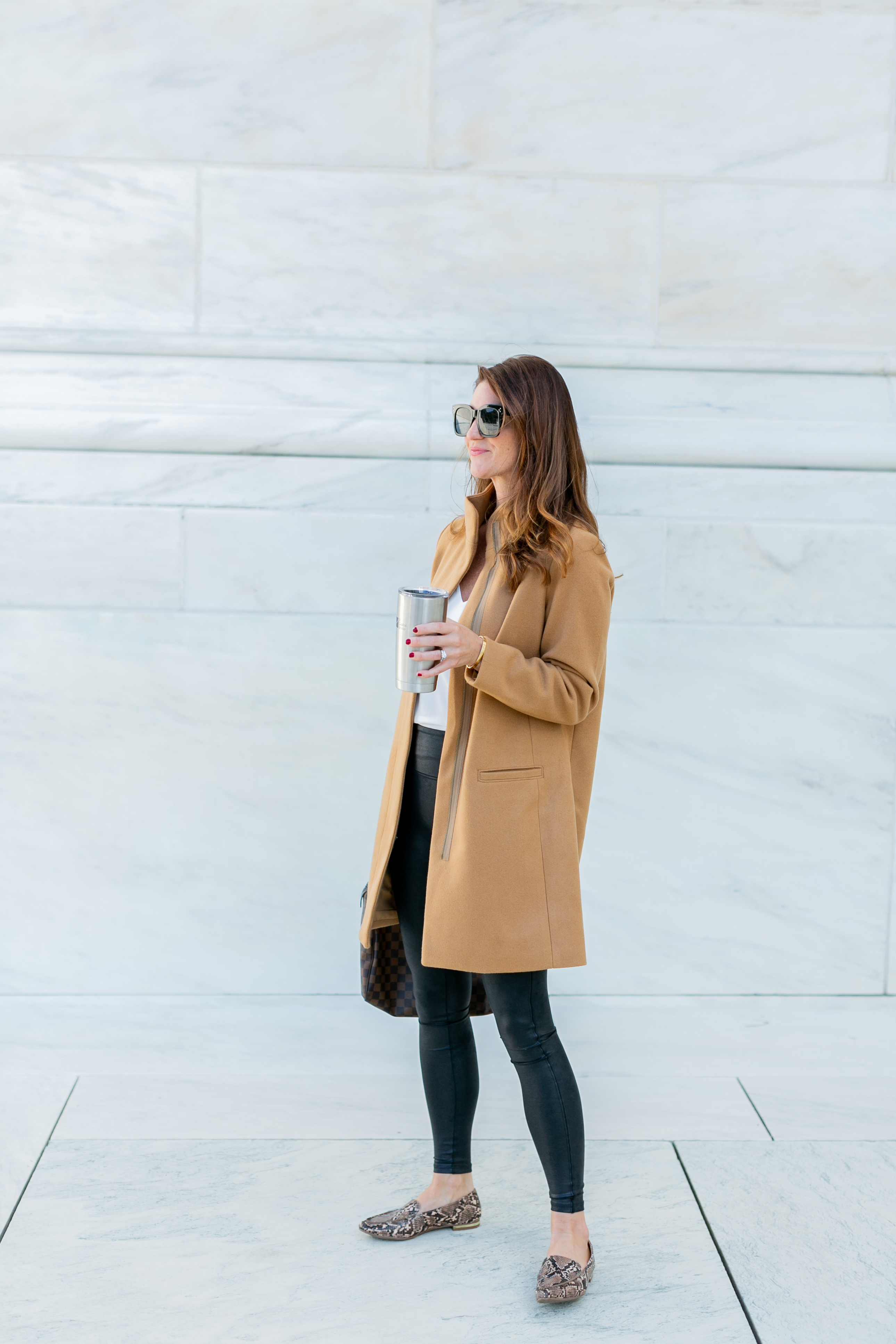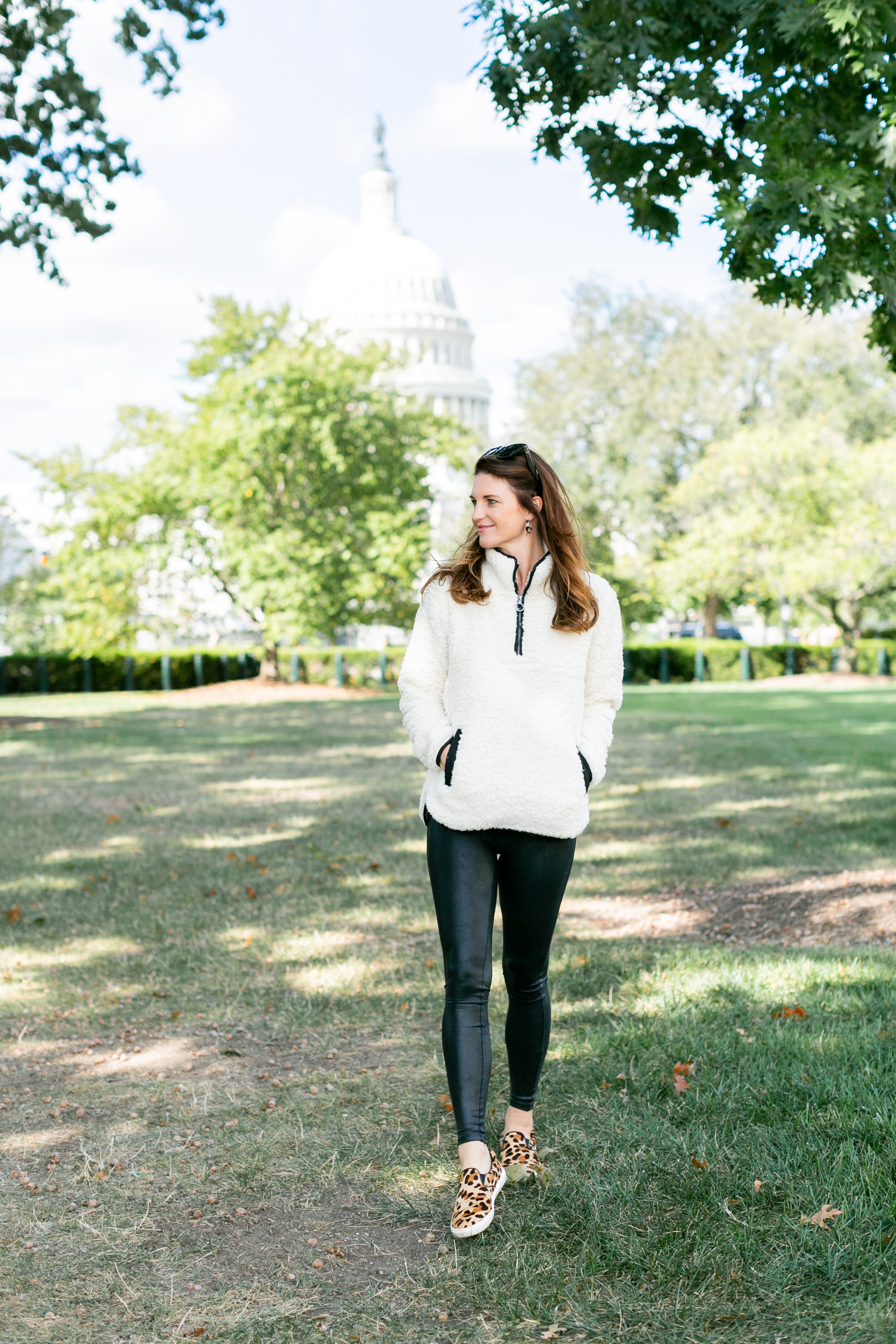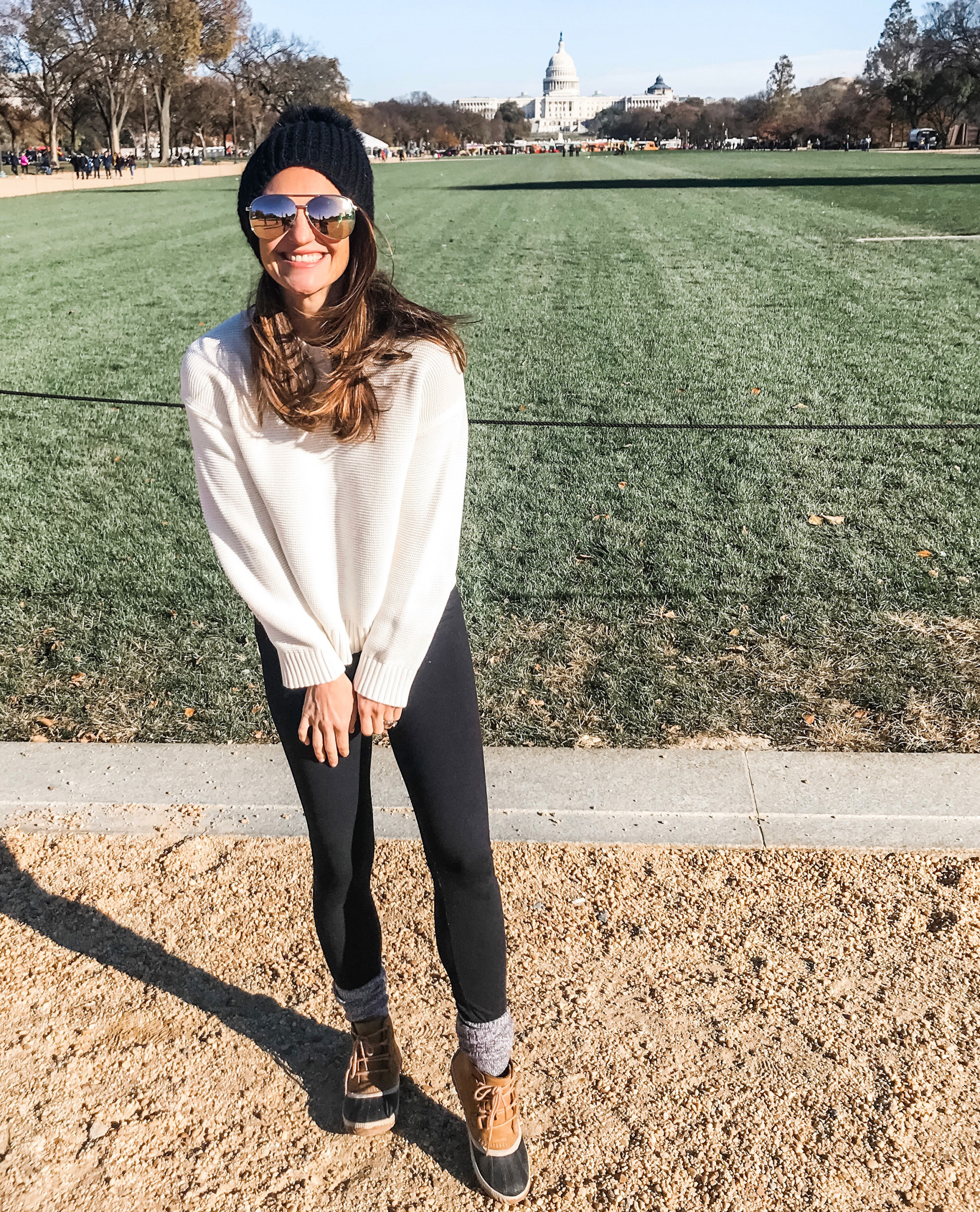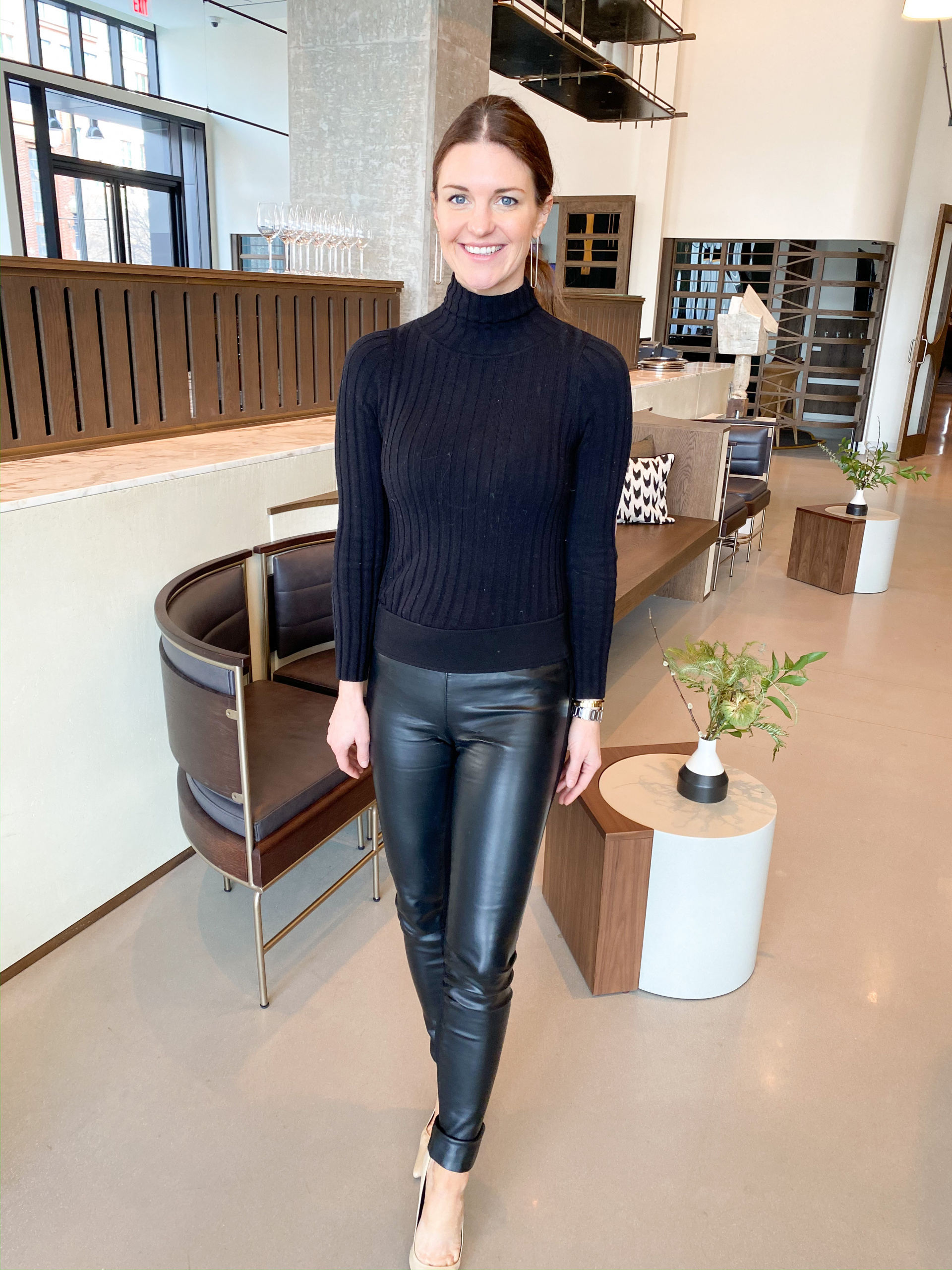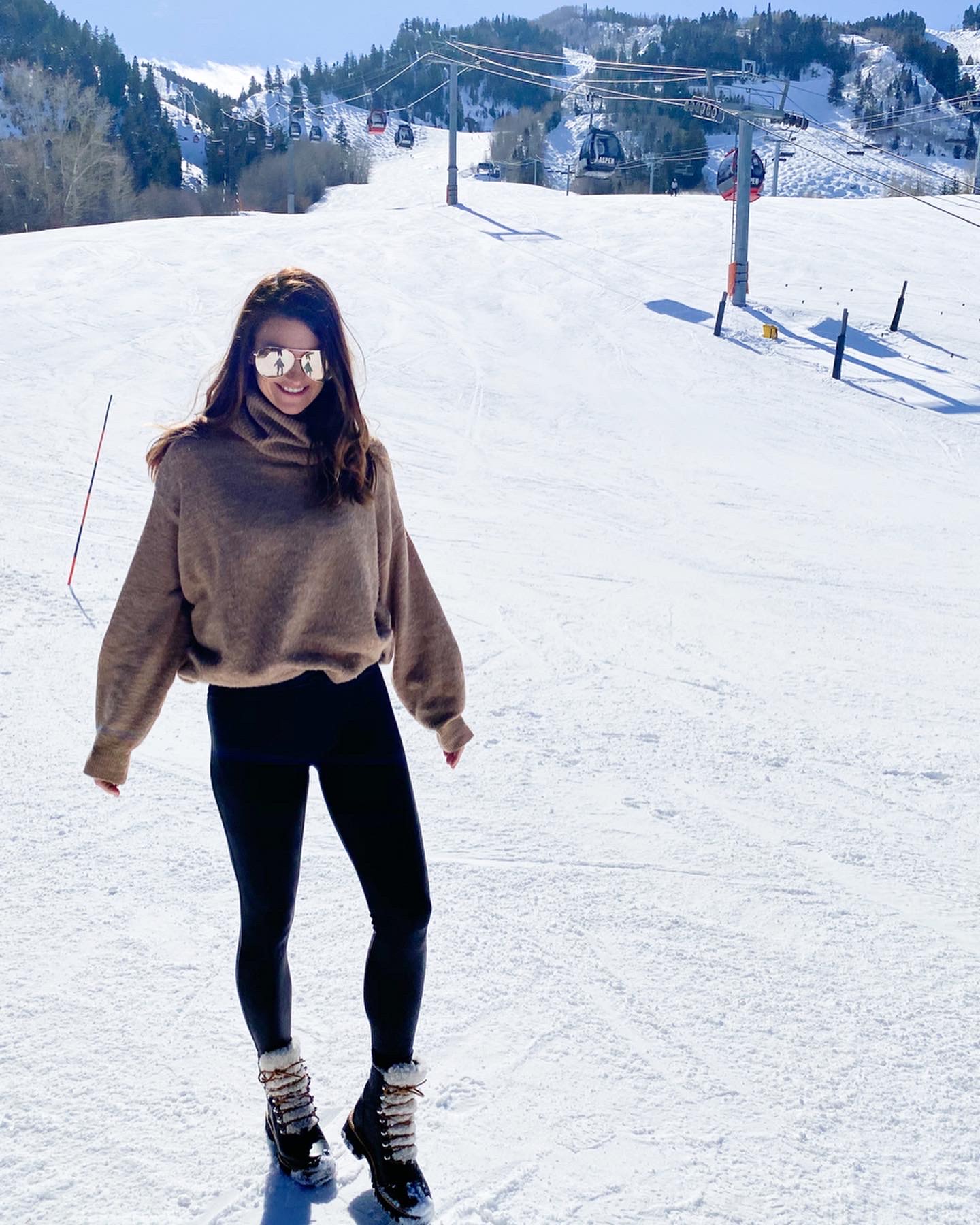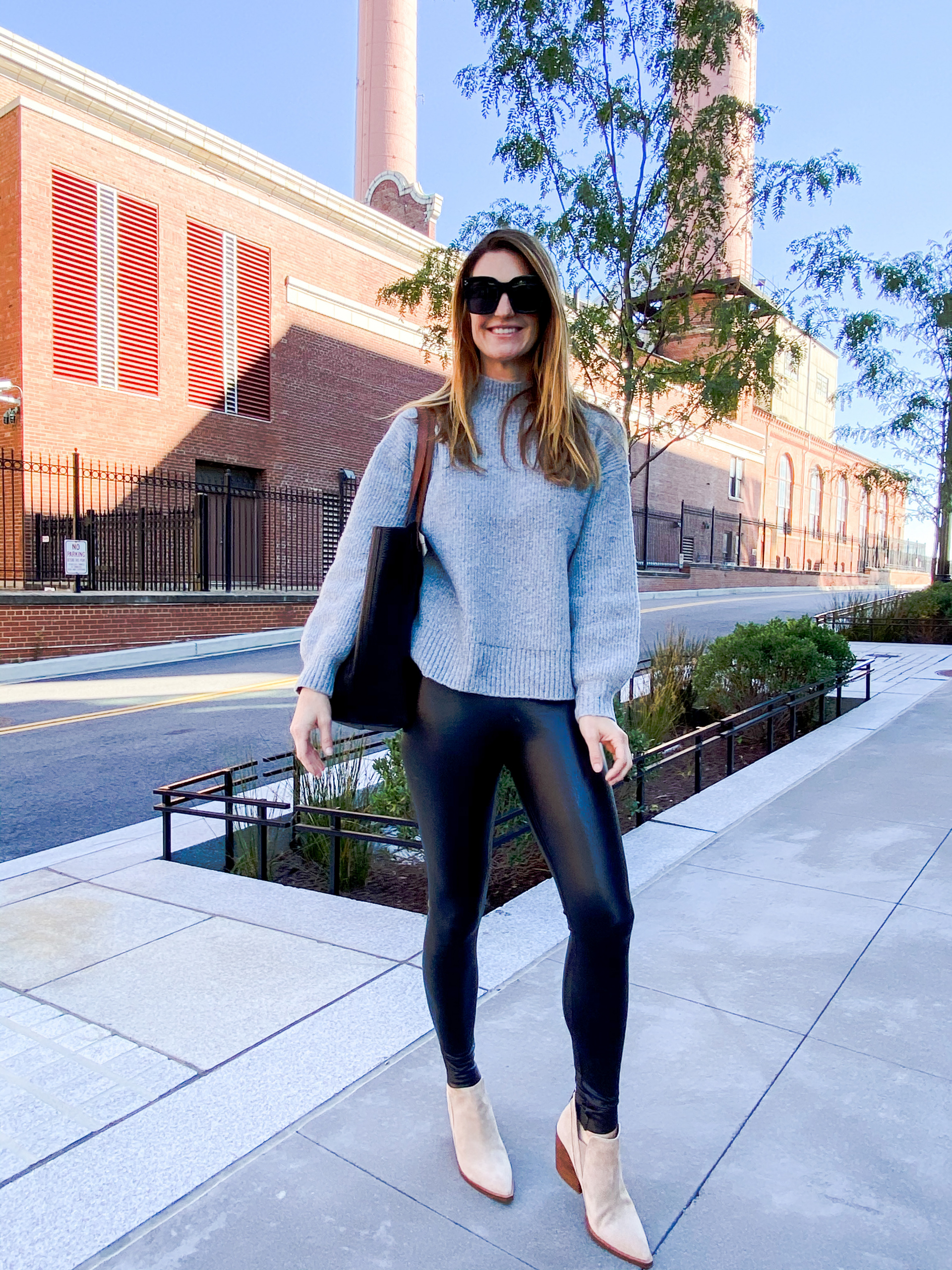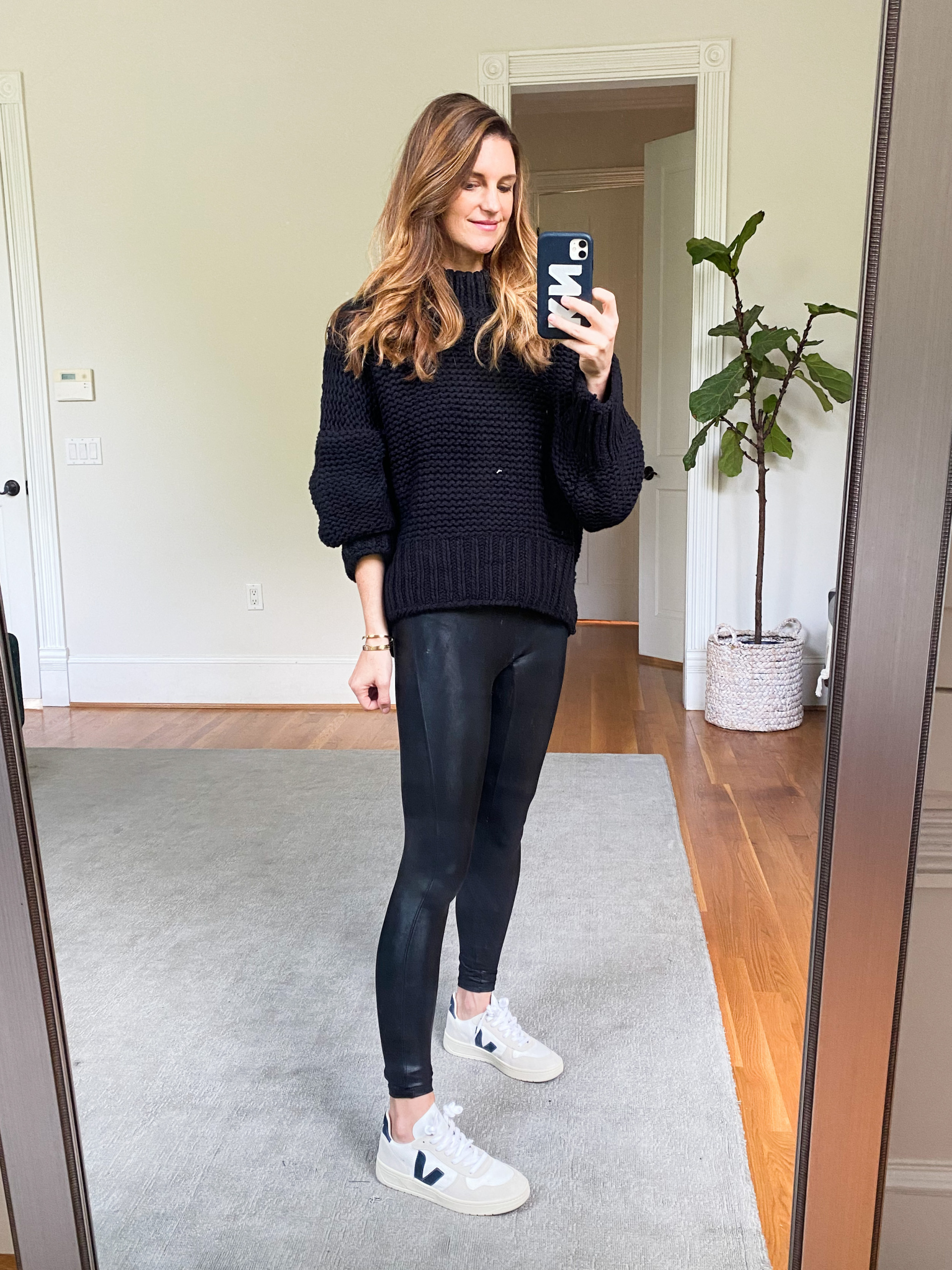 Faux Leather Leggings: Spanx and Commando
Sweater Dresses
I love a good sweater dress! I've definitely worn them as   Thanksgiving outfit in the past. Especially when I can match Marielle.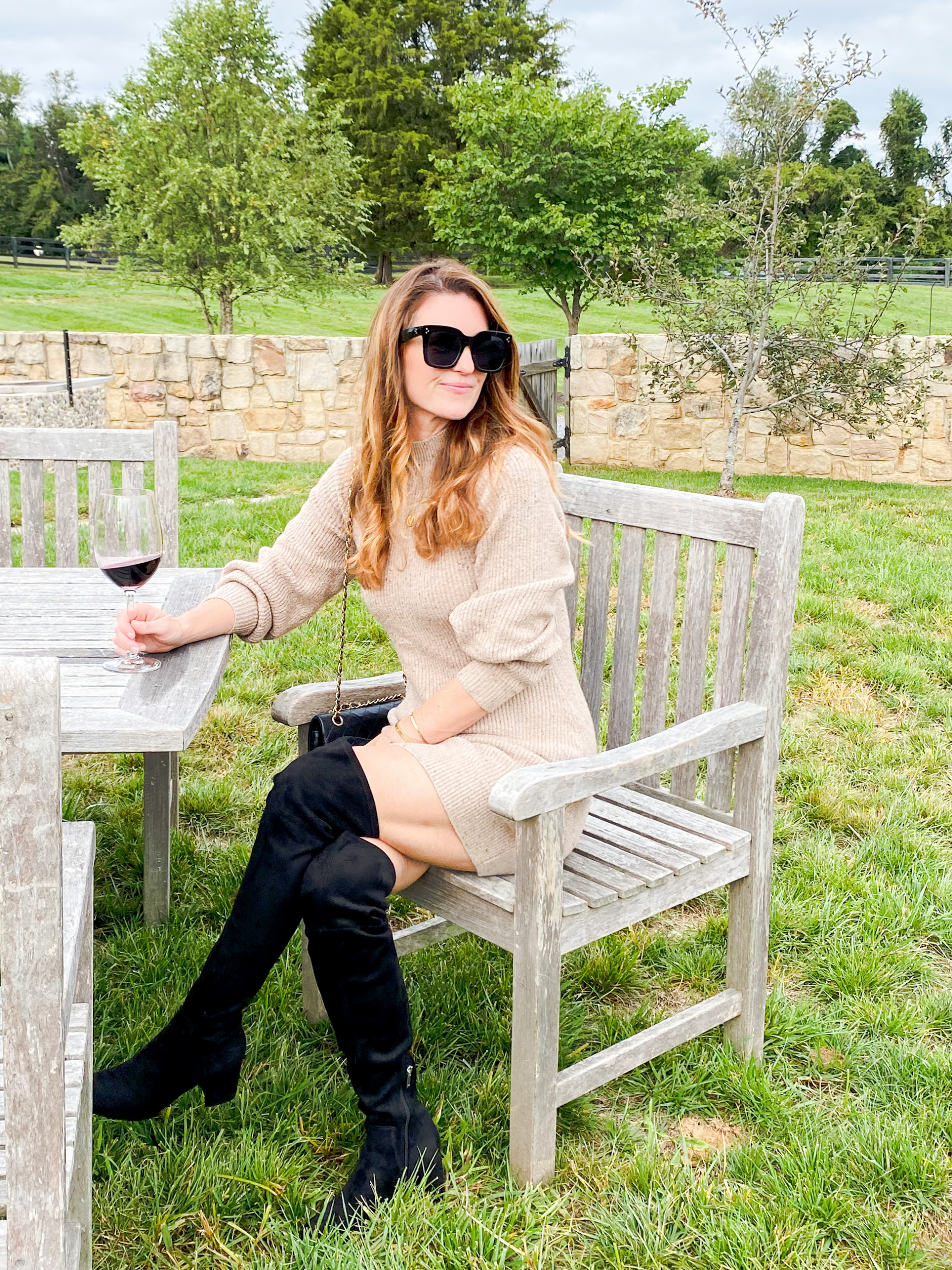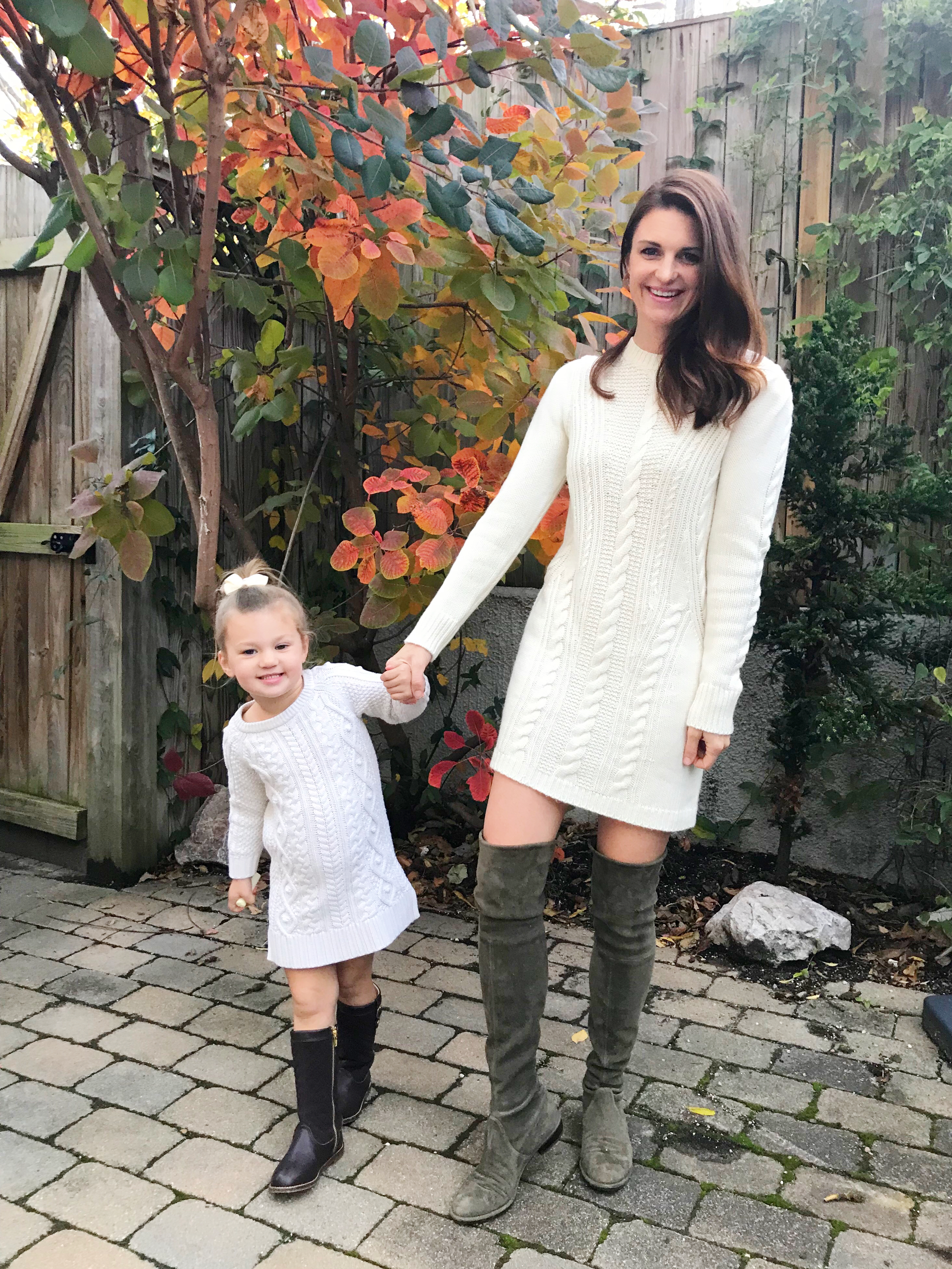 More thanksgiving outfit ideas
I hope you enjoyed this roundup of looks. Many of them are from previous posts that may also have something you like. A few of them are…
Found it on Amazon: Fall Sweaters
Additionally, I have a post from a few years ago: The November Edit, which seems to be popular lately here on the blog and on Pinterest. Check it out!
Have a wonderful November everyone! If you have any questions or looking for more information on these Thanksgiving outfit ideas, I'm happy to help.
If you end up wearing one of these looks or something similar, please let me know! Tag me on Instagram, leave a comment, or shoot me an email!
xoxo,
Kellie
Shop Thanksgiving outfit ideas