Found it on Amazon: Fall Sweaters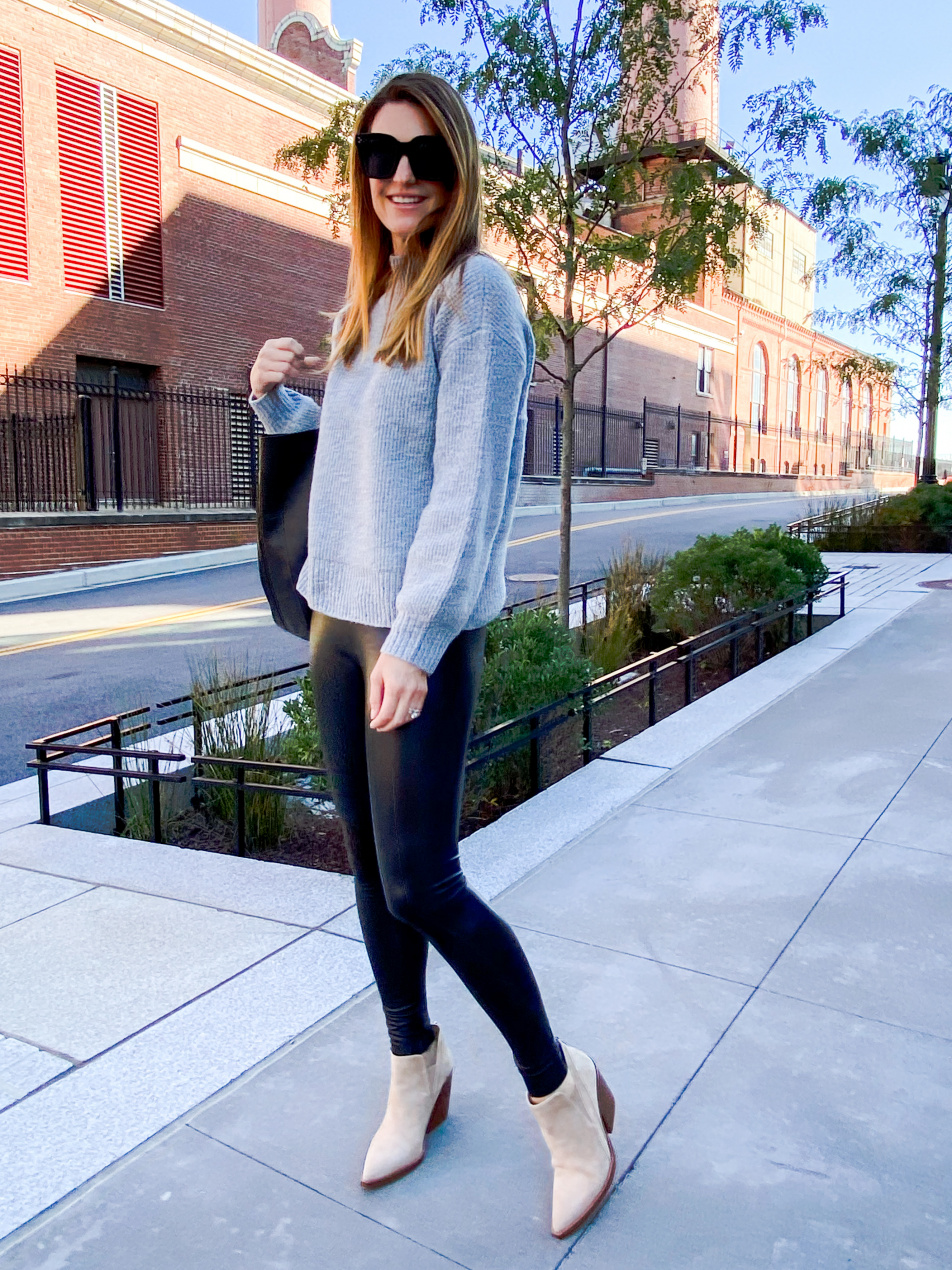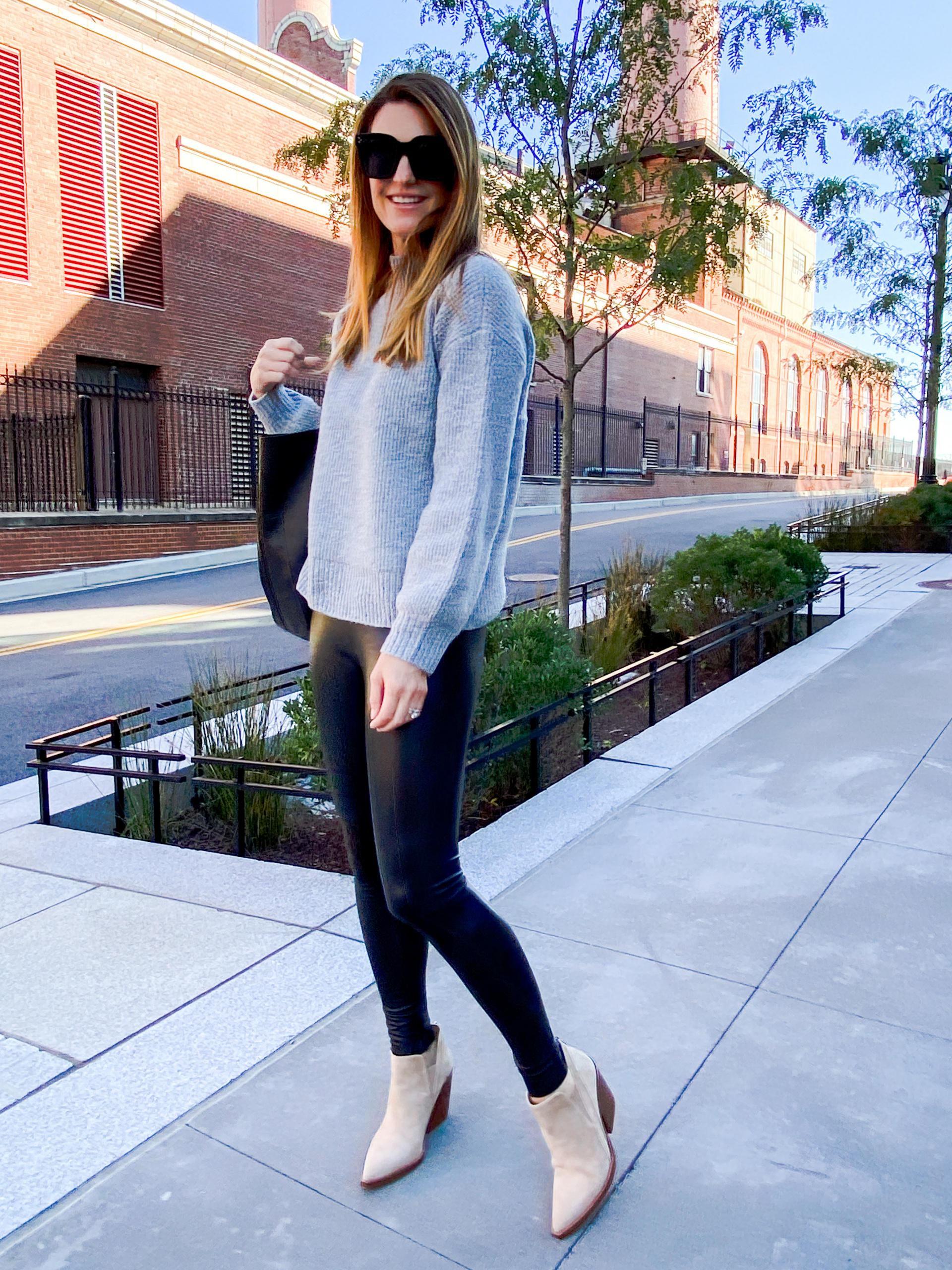 If you're like me, you love the coziness of a fall sweater. I've been so excited to finally wear this cozy autumn staple I threw one on the day it went below 70 degrees.
Now, it's always fun to do a little fall refresh. I've been on Amazon searching for fall decor and Halloween costumes so it's nice to throw a little something for me into my cart.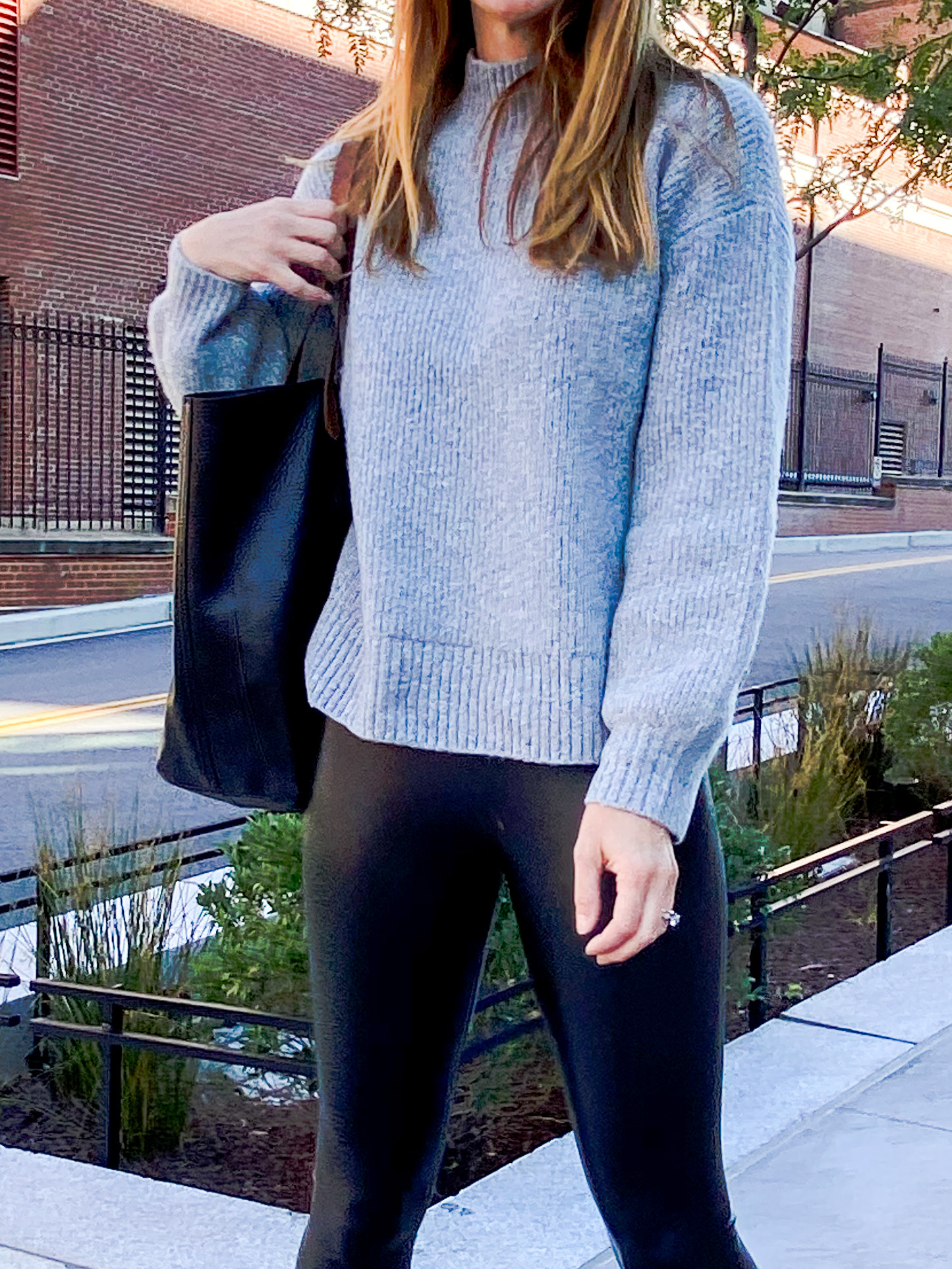 Fall Sweaters on Amazon
I'm always looking for great, classic products at a great price. Sometimes, it feels overwhelming to sort through everything Amazon has to offer. But when you find a good one, you just need to share it.
I've rounded up a few fall sweaters I found on Amazon. From cardigans to cozy turtlenecks, these are classics that will live on in your closet. I actually already own a few which I picked up earlier in the year. You can see them styled in this post.
I needed a light grey sweater that would be my casual weekend look. I actually also picked up these commando faux leather leggings in the same Amazon order! Super cozy and looks great. I wore this outfit to brunch one day down in the Navy Yard. You can find the shoes here or a similar Amazon pair here.
The material is great and fits true to size. I'm wearing a size small, which is what Amazon recommended and my usual size in Amazon sweaters.  It comes in a few other colors plus it's also super affordable at $40.
Shop Amazon Sweaters

Amazon Prime Day + Deals
One last thing is that Today is Amazon Prime Day!
If you are not already an Amazon Prime Member, I highly recommend it. It's so easy and seriously makes life so much easier. All the special deals and shipping makes it totally worth it!
If you already are, yay! You can start saving big on Amazon! While I love to share many retailer deals, sometimes, I just can't do it all on a blog post. So follow me on the LIKEtoKNOW.it shopping app and I'll keep you up to date.
Another thing to mention is that I have an Amazon prime credit card and it seriously is the best. That and a Nordstrom card are the only ones I own. If you're a big Amazon shopper and a Whole Foods shopper, the savings quickly add up. Plus, if it's a place you're already shopping, you can use the cash back points on future purchases. Anything from something you really need like groceries and pantry staples. To splurges. Yes, I get many of my Shopbop items by using accumulated points.
OK, friends. I hope you save big and pick up some great fall sweaters!
As always, if you do purchase something I recommended, I would to see it! Tag me on Instagram or DM me. I can't wait to see how you styled it.
xox,
Kellie
Thank you Amazon for gifting this sweater. All opinions are mine. This post contains affiliate links which I receive a small commission.