Weekend Getaway: St. Michaels, Maryland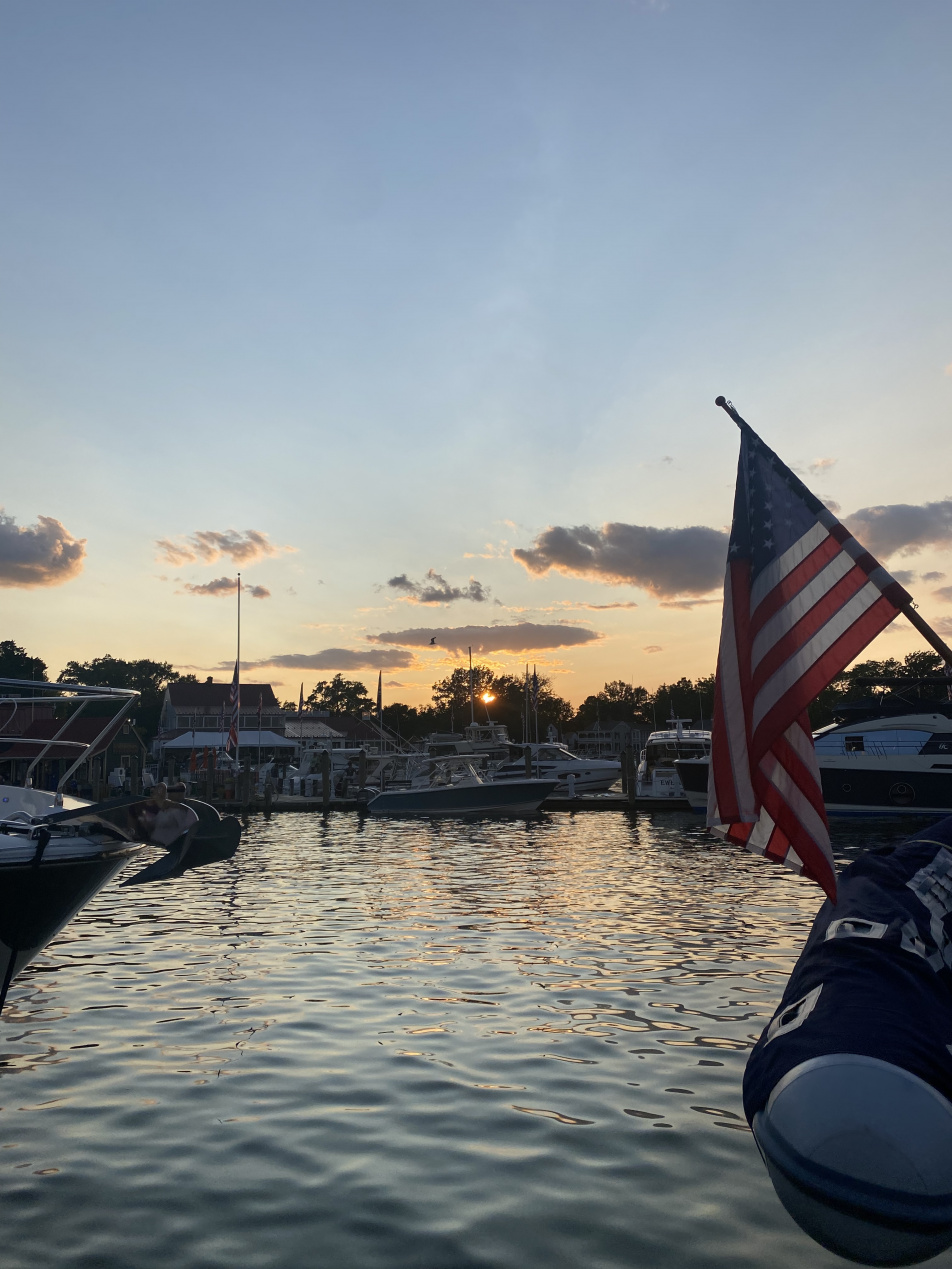 After a year of renovating our house on the Eastern Shore, I have realized that I've become a super fan of the area – constantly trying to get more and more people to come visit this charming area of America.  With all the verbal marketing I've done, I thought it would also be helpful to create a guide to some of the amazing towns that my family is now frequenting so often.  If you're looking for a great weekend getaway, then let's kick it off with a trip to St. Michaels, Maryland.
Weekend Getaway: St. Michaels, Maryland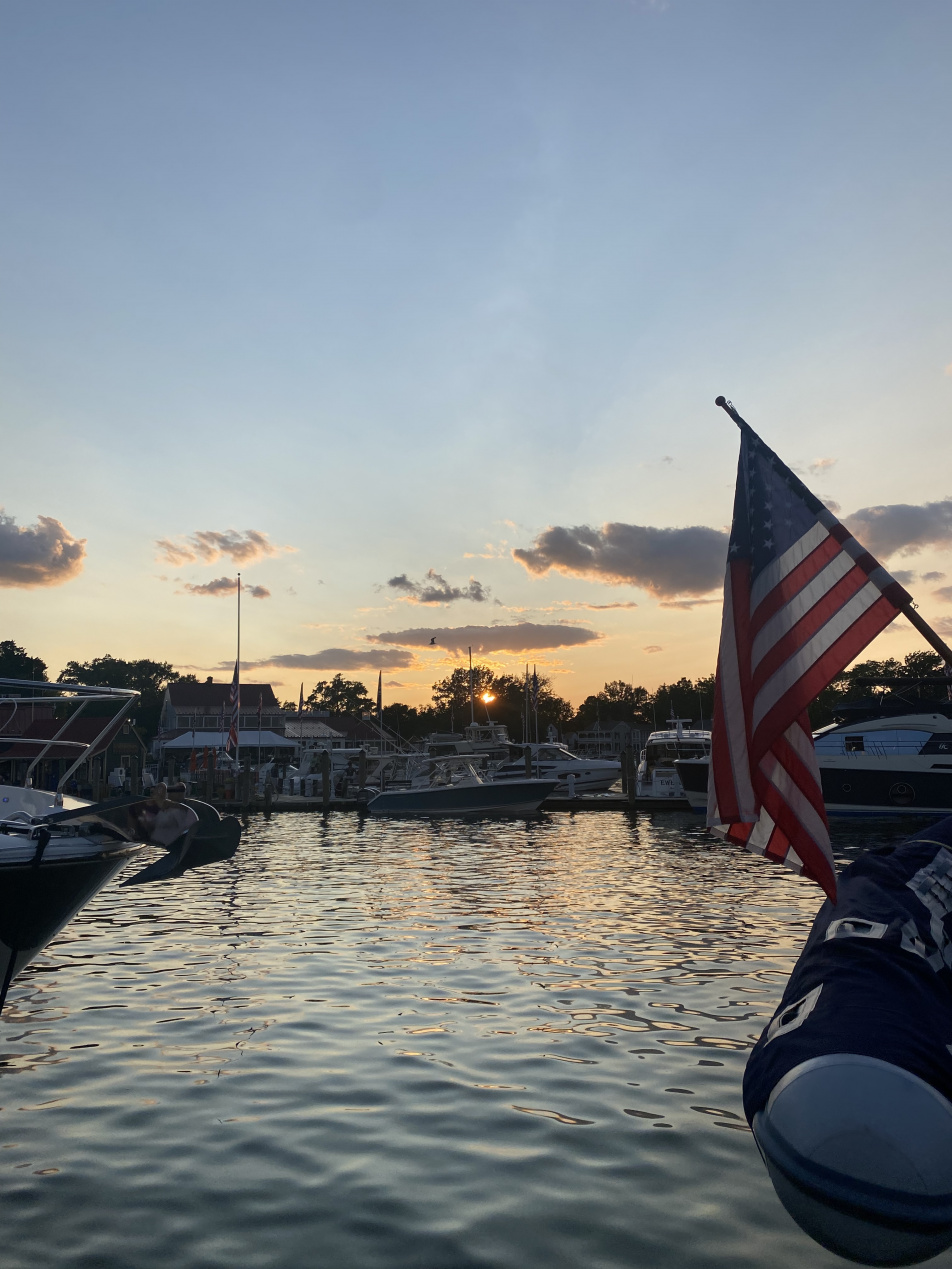 What is St. Michaels, Maryland known for?
This nautical town on Maryland's Eastern Shore is filled with with lots of history.  It has the nickname "The Town that Fooled the British" due to a maneuver during the War of 1812.  According to legend, the British were aiming to attack the town as it was a major shipbuilding location.  However, house lights were dimmed and lanterns placed in trees to throw off the targets of the cannonballs, thereby sparing the ships and St. Michael's.  If you're into history, you can visit the Cheasapeake Bay Maritime Museum in town during your stay.
In town, you will also find a historical plaque on Frederick Douglass, who was owned as slave in the area for much of his youth. The plantations he worked on are in the surrounding area.  He returned to St. Michaels to the historic Dr.  Dodson's house to offer forgiveness to his former owner on his death bed.
On the contemporary front, St.  Michaels and neighboring town Easton were the sites of the 2006 movie Wedding Crashers.  The Cleary wedding was held at the gorgeous Inn at Perry Cabin property.
Where is St. Michaels?
Located on the Cheasapeake Bay, St. Michaels sits in Talbot County, Maryland.  We live in Washington DC where a typical drive out is about 90 minutes.  Sometimes with traffic on the Bay Bridge a little longer as that part of the state also leads to Ocean City, Delaware Beaches and other Atlantic beaches.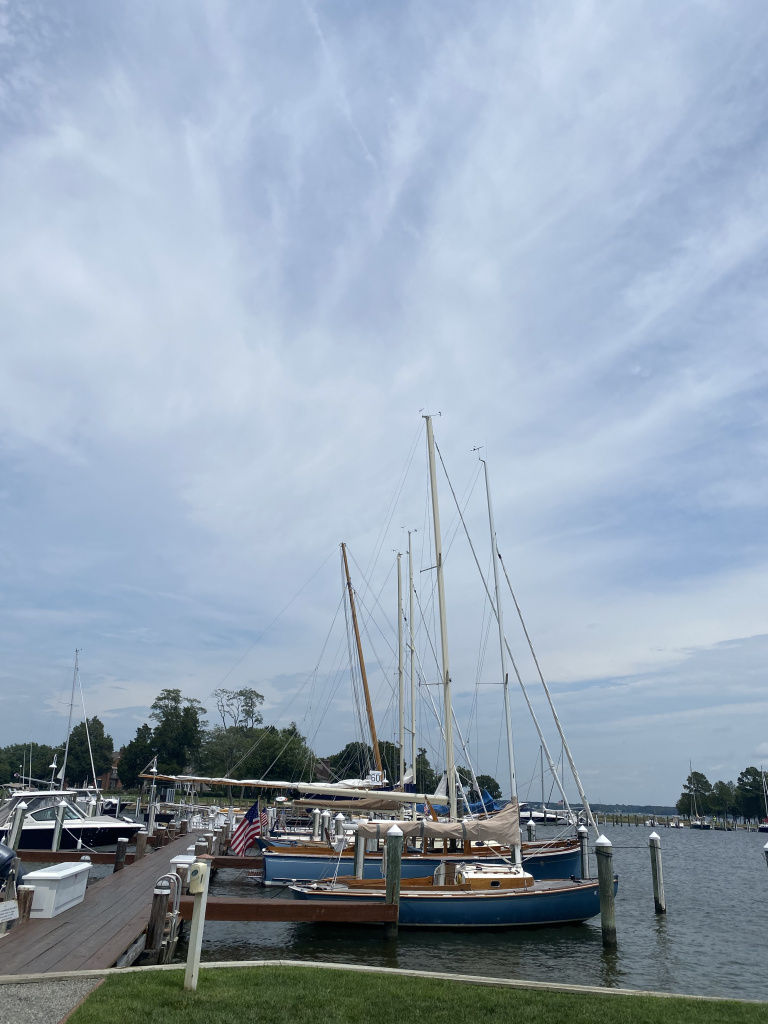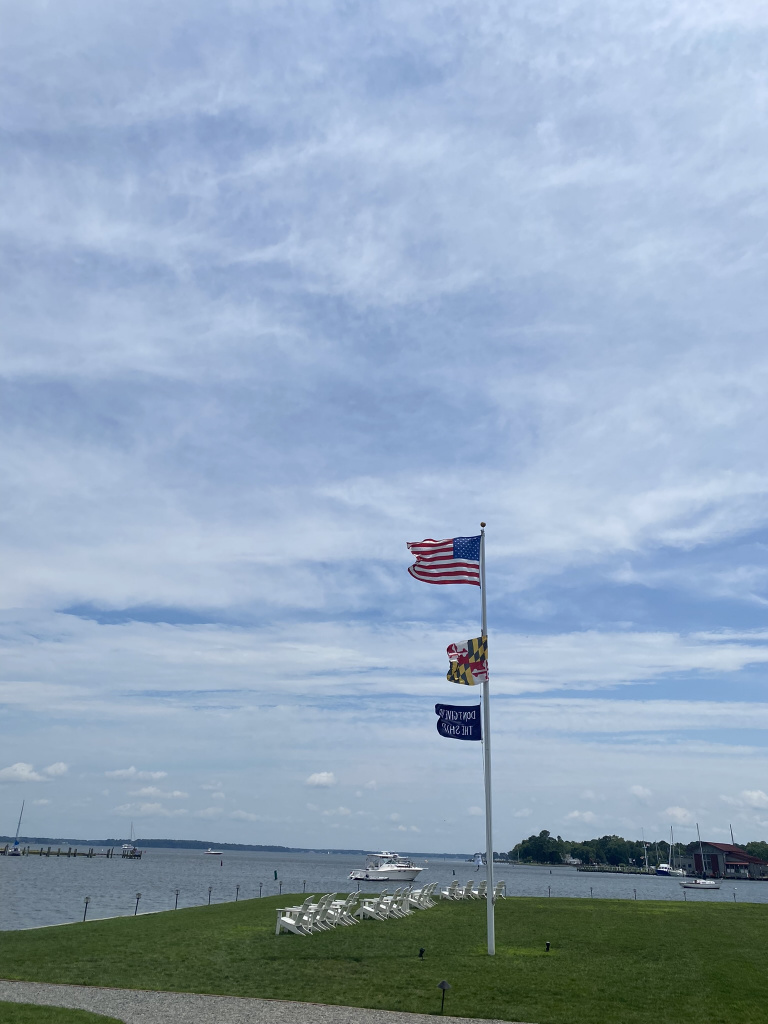 Where to stay in St. Michaels
While you won't find any major hotels chains in the area, you will find charming B&Bs and boutique hotels.  Recently, the Wildset hotel opened up in town and has been the place most booked by our friends from Philly, New Jersey, and NYC.  As I mentioned, the Inn At Perry Cabin is also an option.  This place is definitely on the pricier side but gives a great Eastern Shore experience.
If you're going with a larger group or an extended stay, there are lots of great homes to rent.  Check out Eastern Shore Vacation Rentals to find the perfect place for your stay.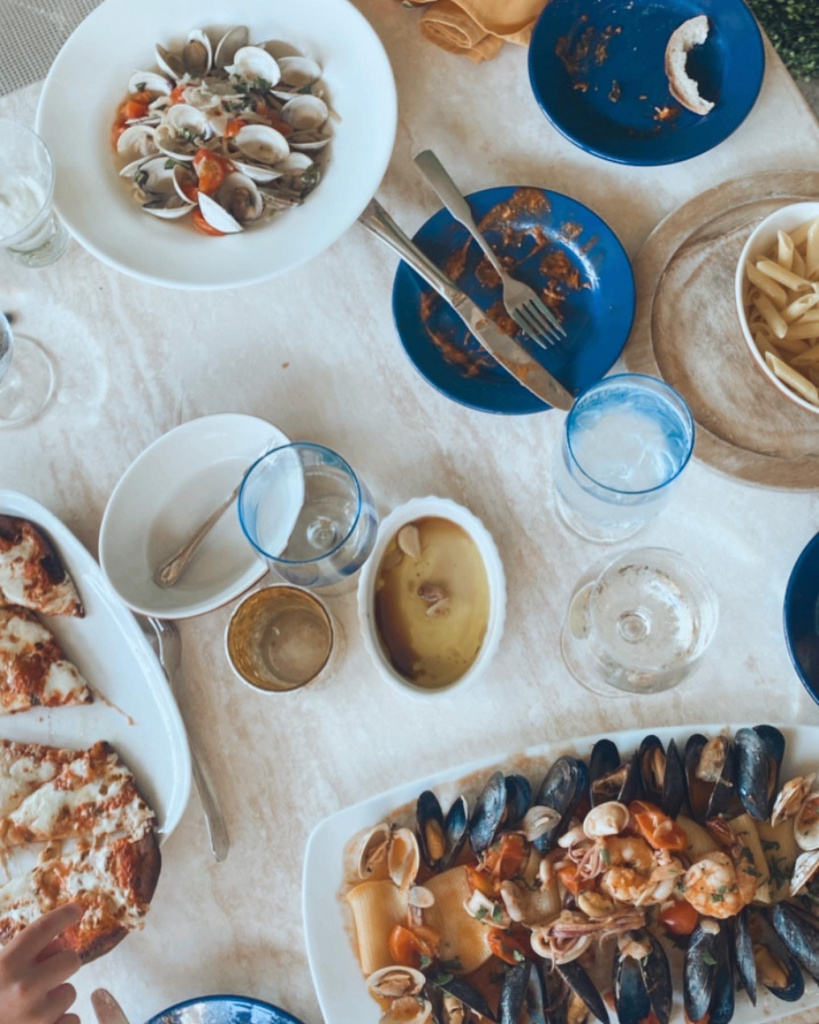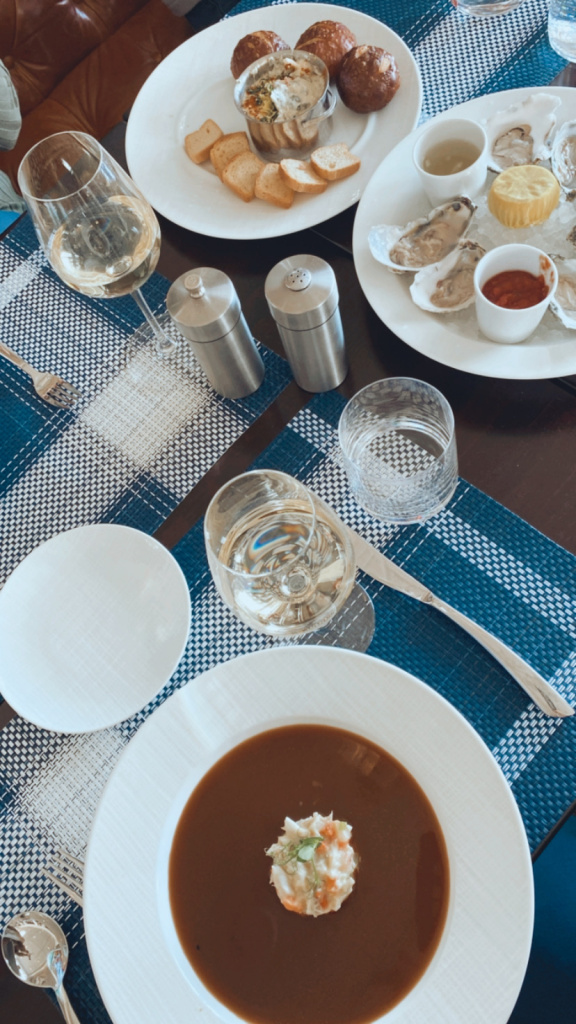 Places to eat in St. Michaels Maryland
There are so many great spots in St. Michaels! Let's start with fancier/ more date night spots and work towards ice cream must haves.
If you're a foodie and looking for the local dish, then put in a crab order.  You can get buckets of blue crab that were caught in the surrounding water ways or even fancier dishes like crab soup, deviled eggs with crab, and crab cake BLTs (to name a few!).  We've caught some crab off our dock but are still figuring out the cooking process.  Oh, and expect to see lots of Old Bay, too!
We are usually with our kids when dining out in town, however we have managed to sneak away for a few date nights as well as girls and guys trips with friends.  On these nights, I would recommend RUSE in the Wildset hotel and Bistro St.  Michael's. Limoncello would also be on that list, but we've taken our kids there and found it appropriate for them.  Same with the Inn at Perry Cabin for lunch, but it can have a stuffy/ more formal vibe to it.
For meals out with groups, Foxy's and Blu Miles is super casual and on the water.  Other great spots are Ava's (great pizza and perfect for kids and a big group) and Cora's Corner.  The Galley is another place that we've had great food at and can't wait to go back.
Now for ice cream. Our go-to ice cream shop is Justine's.  It's hard to walk out of there without a great flavor and big smile on your face.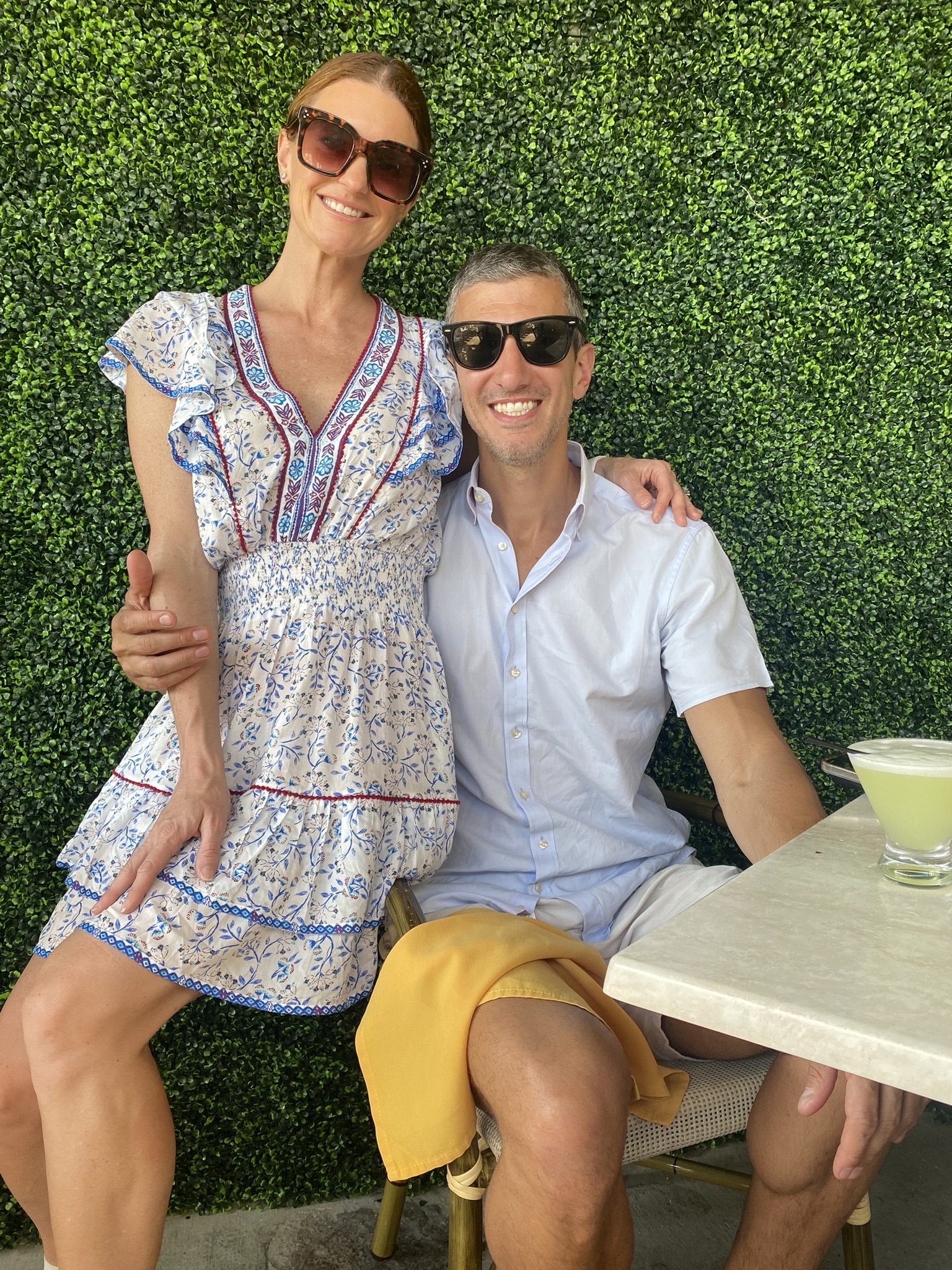 Last Question…Is St. Michaels Dog Friendly?
Such an important thing to know!! The area is super dog friendly. Many of the hotels allow pets.  I would definitely check with the establishment but with an culture that's deep in dogs – hello the Chesapeake Bay retriever – chances are your pooch is welcome.
If you have any questions or plan to visit St.  Michael's or the surrounding areas, leave a comment below and let me know!  We absolutely love it here.  (For all the details on our house on the Eastern Shore, check out this post!)  I plan to also do a write up on the charming town of Easton, Maryland next.
Enjoy!!