It's winter break at our house and we are headed out west to Colorado. This is the first real ski trip for our entire family and there is definitely a mix of excitement and nerves.
Traveling with kids is always an adventure. There can be amazing highs, but also those crazy parenting moments. So we'll see what this trip brings!
Packing for a ski trip seemed a little easier than I thought it was going to be. When you go on a beach vacation I feel like you pack for so many variables: will it be cold at night, what if it rains? But for a ski trip you know it's going to be really cold, so all you can do is plan for layers.
Here are a few of the items I packed for our ski trip. It's pretty late in the season but I'll still plan to share my outfits during the week on Instagram.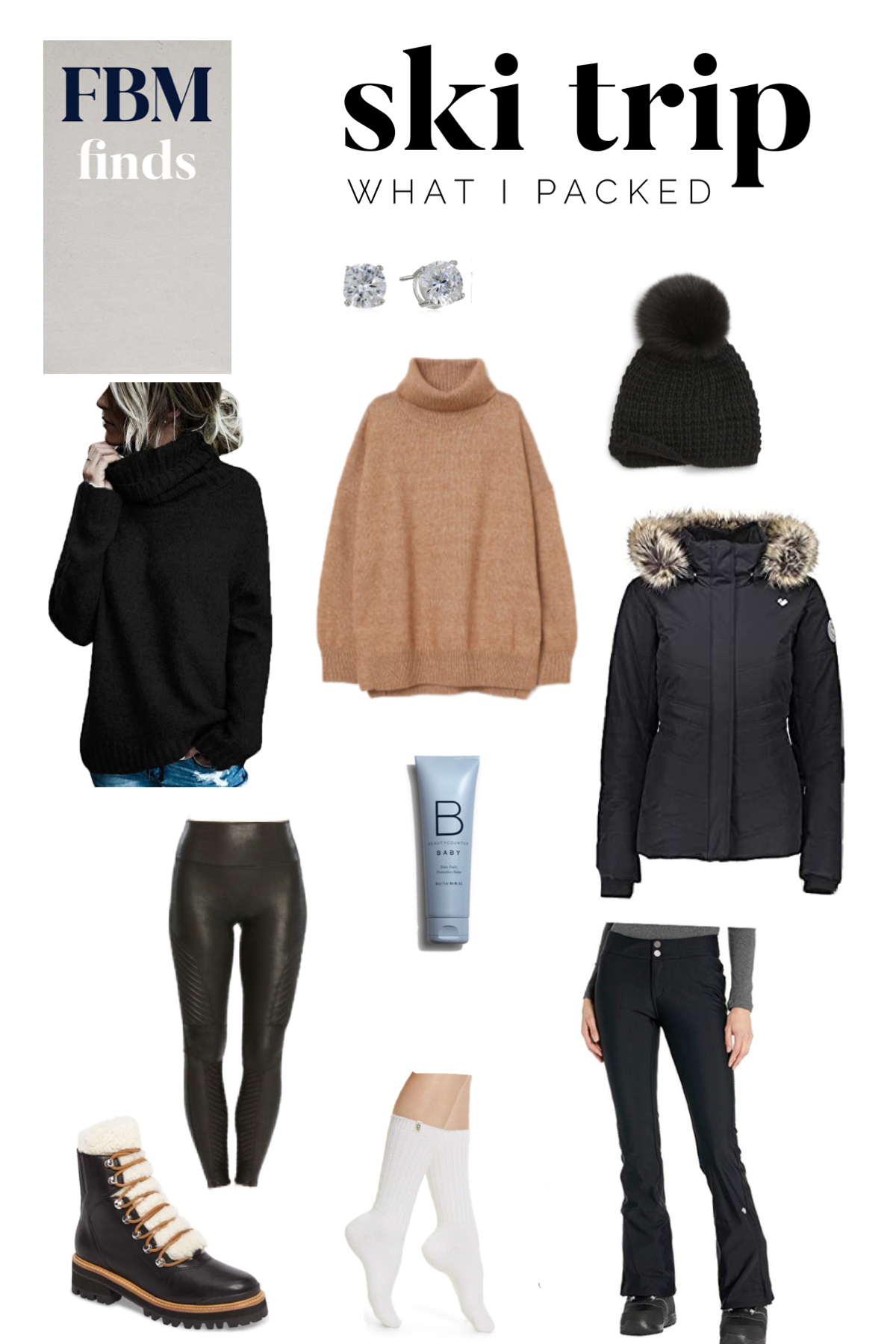 Black Turtleneck Sweater // Classic Studs // Camel Colored Sweater // Pom Pom Hat // Spanx // Baby Balm // Obermeyer Ski Jacket // Marc Fischer Boots // Ugg Crew Socks // Ski Pants
One thing to remember on a ski trip to to bring SPF and to keep your face protected from the cold weather.  I slathered on this balm on the whole family!
Excited to really push myself on this trip! For more details on the kids gear check out my Family Ski Weekend Post.
Shop My Ski Trip Packing List: