12 Recent Home Decor Refresh Purchases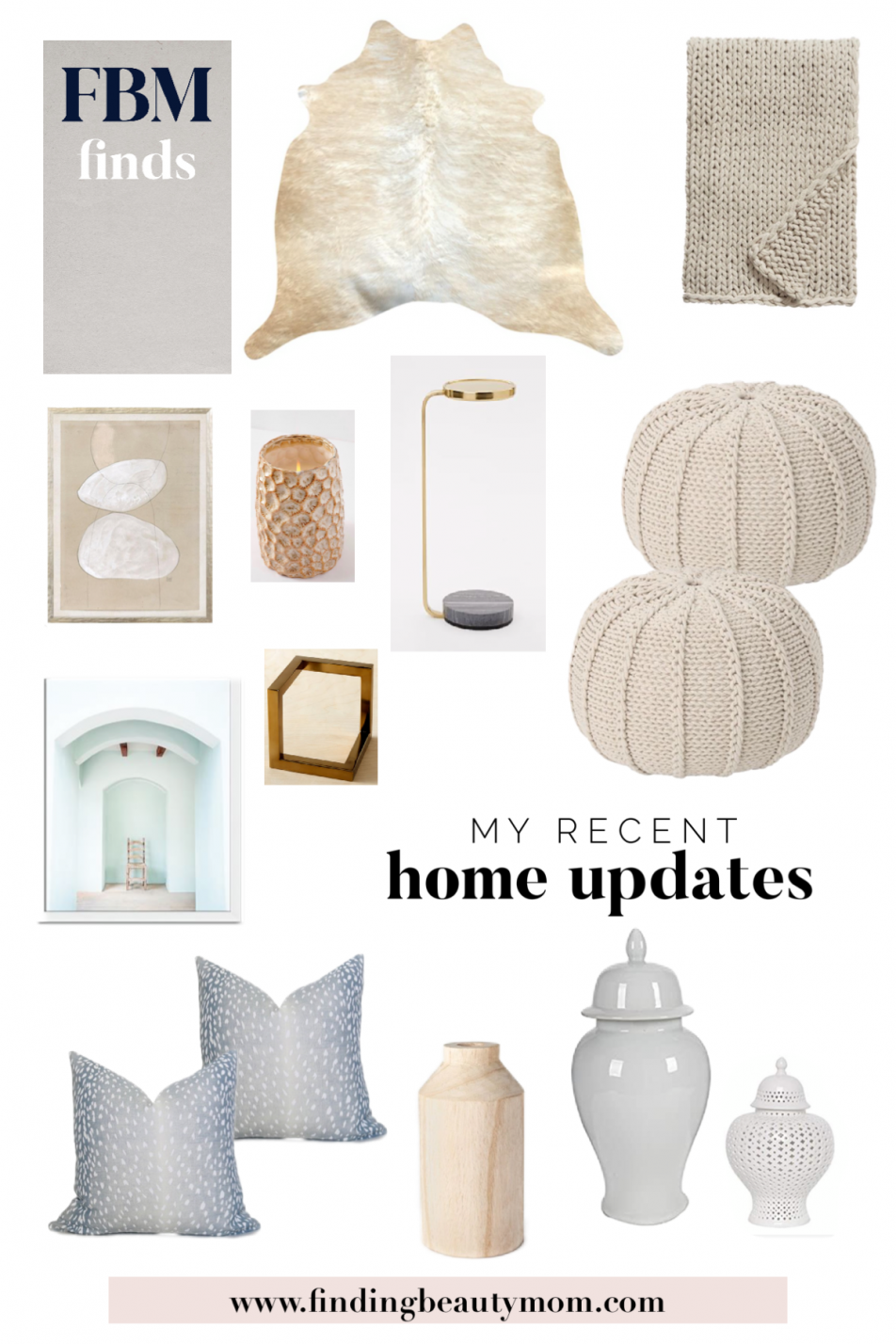 After a summer of travel and living out of a suitcase, I am looking forward to spending a lot more time at home. Knowing what's ahead of us, we wanted to finally add those finishing touches to our house that have been on our to-do list. So I recently made some home decor refresh purchases that I want to share with you!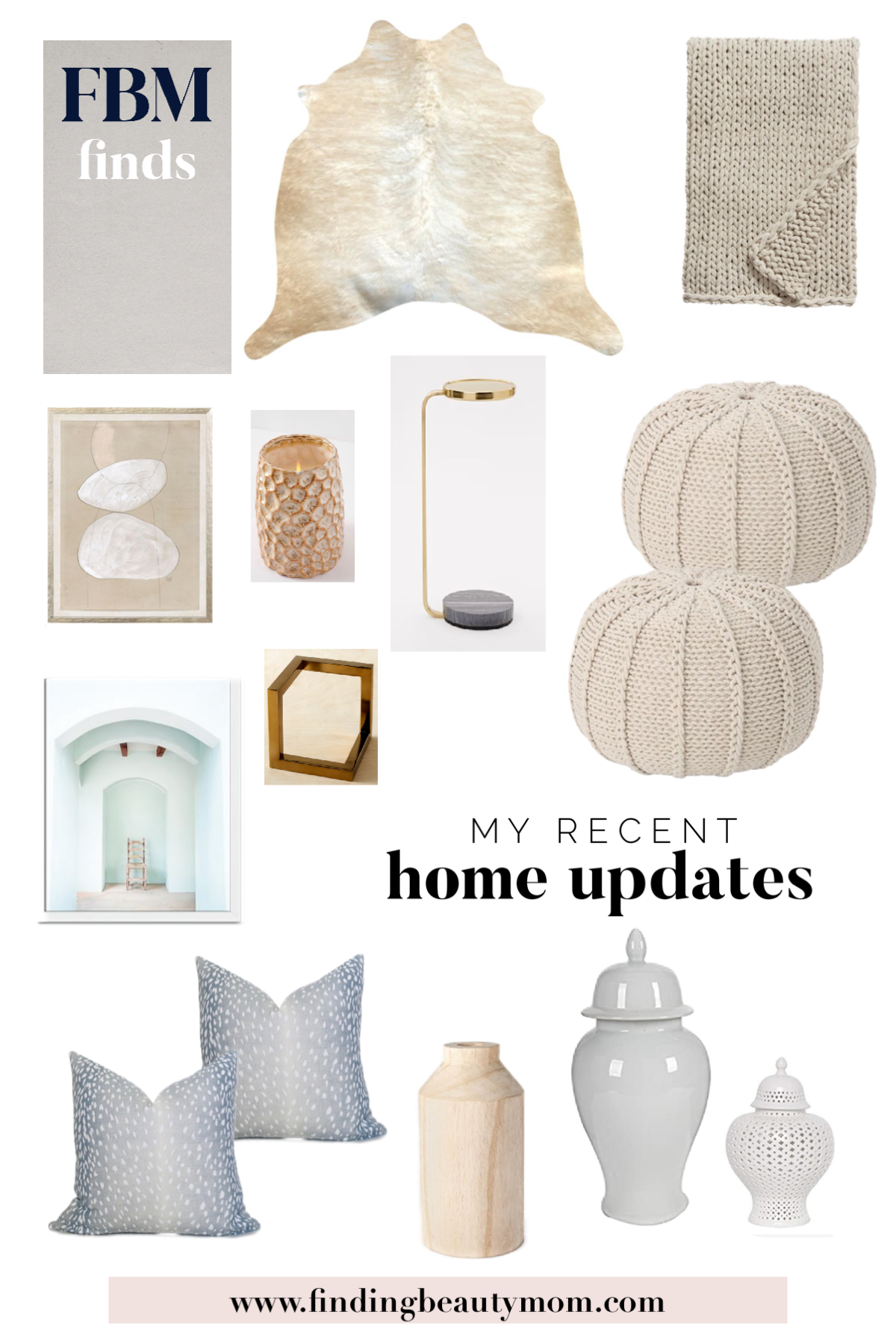 12 Recent Home Decor Refresh Purchases
Some of these items are already in place but most are on their way. Once I finalize the look of everything , I'll share the photos!
I know now more than ever everyone is thinking about the space they live in and making it a haven. With the whole family working from home and the kids learning virtually, we also feel the same. So if you're looking for more home decor inspiration, there are a few posts here in FBM that you may enjoy. Including my Bedroom Decor Ideas, Living Room + Dining Room Reveal, My Home Office Space, Basement Makeover on a Budget, and Gold Accents In My Home.
How to Refresh Your Home Decor
One of the easiest ways to refresh your home decor is move it around. We recently moved our fiddle leaf tree out of the dining room and into the family room to give it more light. In addition, this inspired me to change up some vases and frames close by.
There may also be a space that you stare at a lot that just feels bare.  So go search around your home for items that work better. You never know how an old piece can get a fresh new look.
One thing that Jeff and I did was go around the house room by room and jot down items we needed or areas that could use a little love.
Lastly, many interior designers offer services that can help you on the scale you need them. So if you're stuck and can't figure out what to do, call in an expert. In fact, we used my friend Heather DiSabella to work on our Master Bedroom, Living Room and Dining Room.
HOME DECOR REFRESH

I purchased two of these poufs from Target for our family room. At first, we were trying to keep the space minimal for a play area for the kids. Now, they are enjoying their own bedrooms so I'm taking the space back. We may keep these to the side or use an ottomans in front of the sofa.

Throw Blanket
This throw blanket was part of my home decor picks for the Nordstrom Sale. It was part of my sale haul! It just looks so cozy. I purchased in the neutral beige shade.

Honeycomb Candle
This Anthropologie candle was also part of my Nordstrom haul. I purchased one last winter and the jar is just so pretty that it works as bookshelf decor long after the pretty scent is gone. You can also purchase them here.

I love gold and brass accents around the house. It's a nice way to add some interest to a room without it being overpowering. These come in small and large and a few textures. I ordered the large brass one.

Greece Photograph Art Work
We have a few empty walls in the house that need some love. One area is the kitchen. This framed Minted art work will look great there. Plus, it's a nice daily reminder of our trip to Santorini!

We need a little space to place our drink glasses while on the sofa. My mother in law has this West Elm one in her house and we also decided to get one too.

White Ginger Jars
I love ginger jars in my home. I have a few blue and white ones but wanted also love the look of all white. I've been playing around with the ginger jars in my house and trying to update my living room and dining room space. You can see the size of the large white ginger jar in this post. In fact, I also purchased the smaller lattice one.

Antelope Throw Pillows
These pillow covers have to be my favorite purchase! In our old house in Philly, we had an antelope runner down our steps. It seemed a little quirky but worked really well! When I saw these I knew they would look so nice on our Anthropologie sofa. So I ordered them in Aqua and also purchased these pillow inserts from Amazon.

Wooden Vase
I love Studio McGee items so when I saw their partnership with Target I had to get something. This wooden vase is a nice neutral item that can work anywhere. I just need to find it a home now!

McGee & Co Abstract Artwork
After purchasing the large McGee artwork in our dining room, McGee Studio is top of mind when searching for home decor. For our living room and dining room, we wanted a few more pieces hanging on the wall and purchased all thread of these abstract artworks.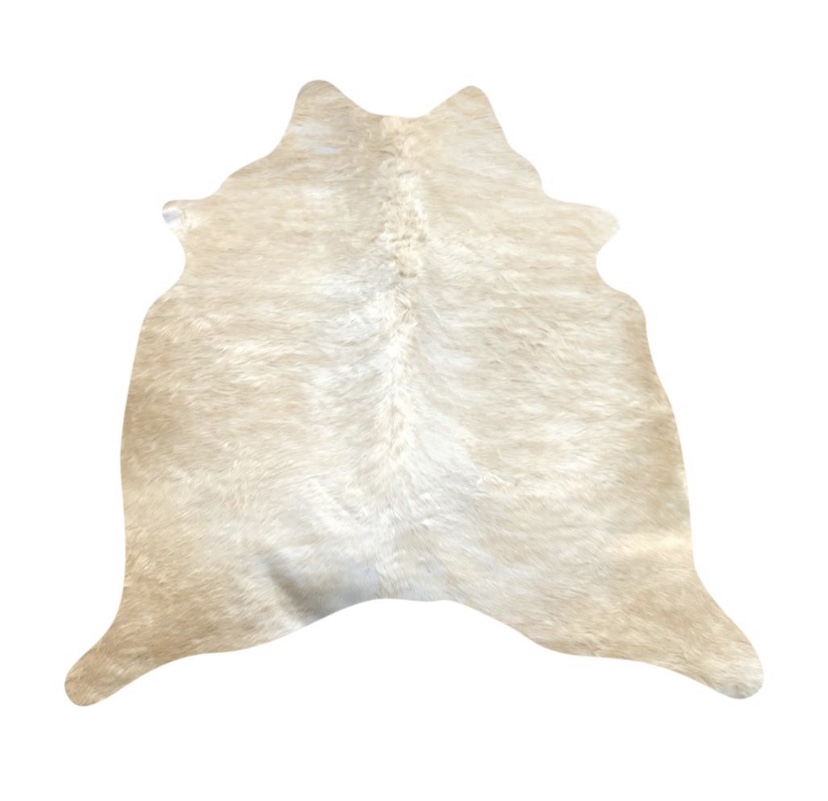 Cowhide Rug
We moved our cowhide rug to the basement kitchen area and replaced it with one from Wayfair. It wasn't one of our best decisions since that rug just didn't hold up to the traffic. Jeff found this great cowhide rug site and I also purchased this one.
Shop Home Decor Refresh Items