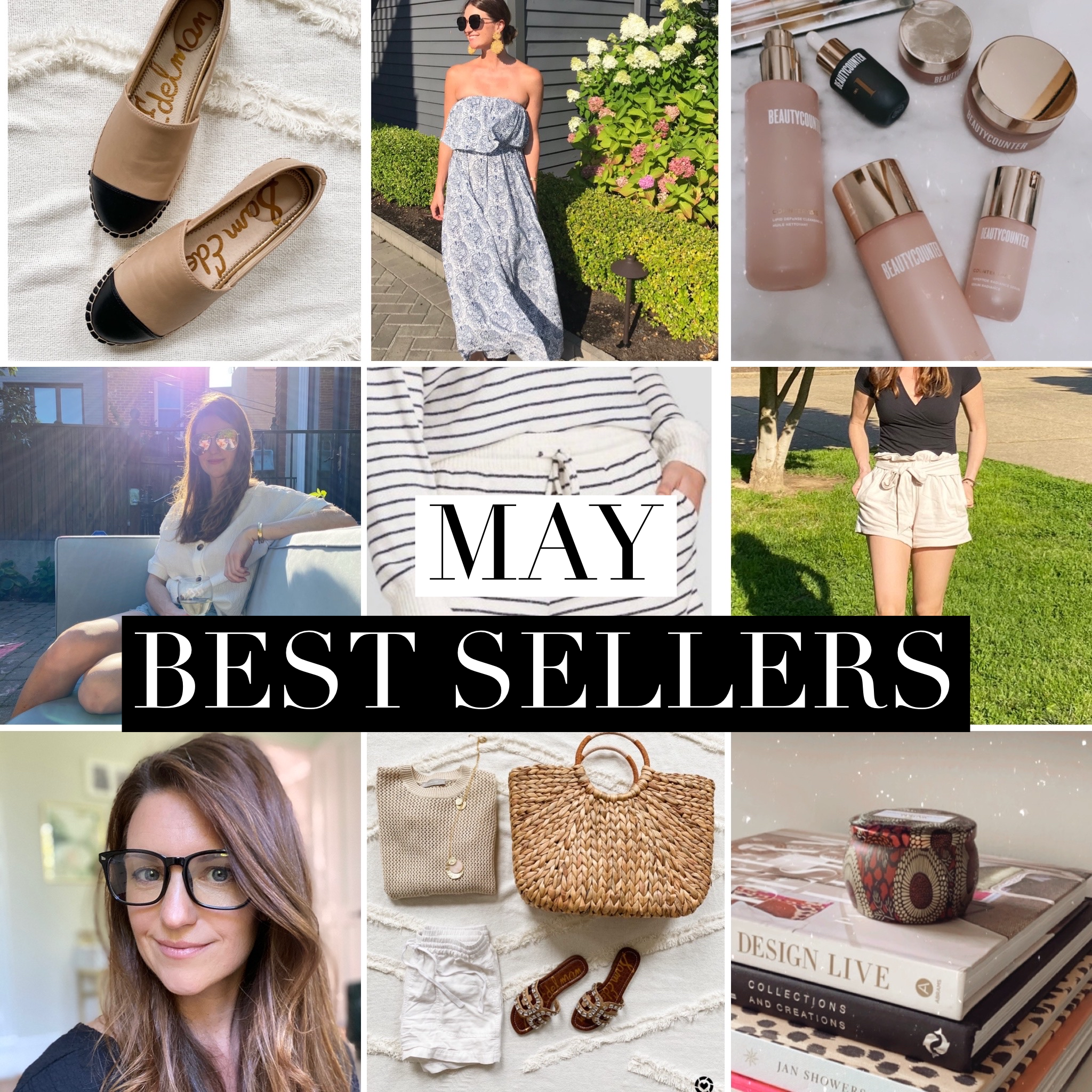 Another month on the books and things are starting to look up! There was a lot of activity here on FBM which I always enjoy seeing. And today I'm sharing the best selling items from May.
Just as a reminder, I make money two ways through my blog. The first is through affiliate links. When you click on an item I  recommend or shop via the LIKEtoKNOW.it app, I get commissions when you make a purchase. Now, I don't know what exactly you are buying, just the link that got you there.
My second revenue stream is through Beautycounter. After becoming a consultant years ago, this is a top income source for me. During the month of May, the new client / email sign up promo to save 20% was a hit! So many of you saved on these amazing clean beauty products.
MAY BEST SELLERS