Puerto Rico Packing List + Outfits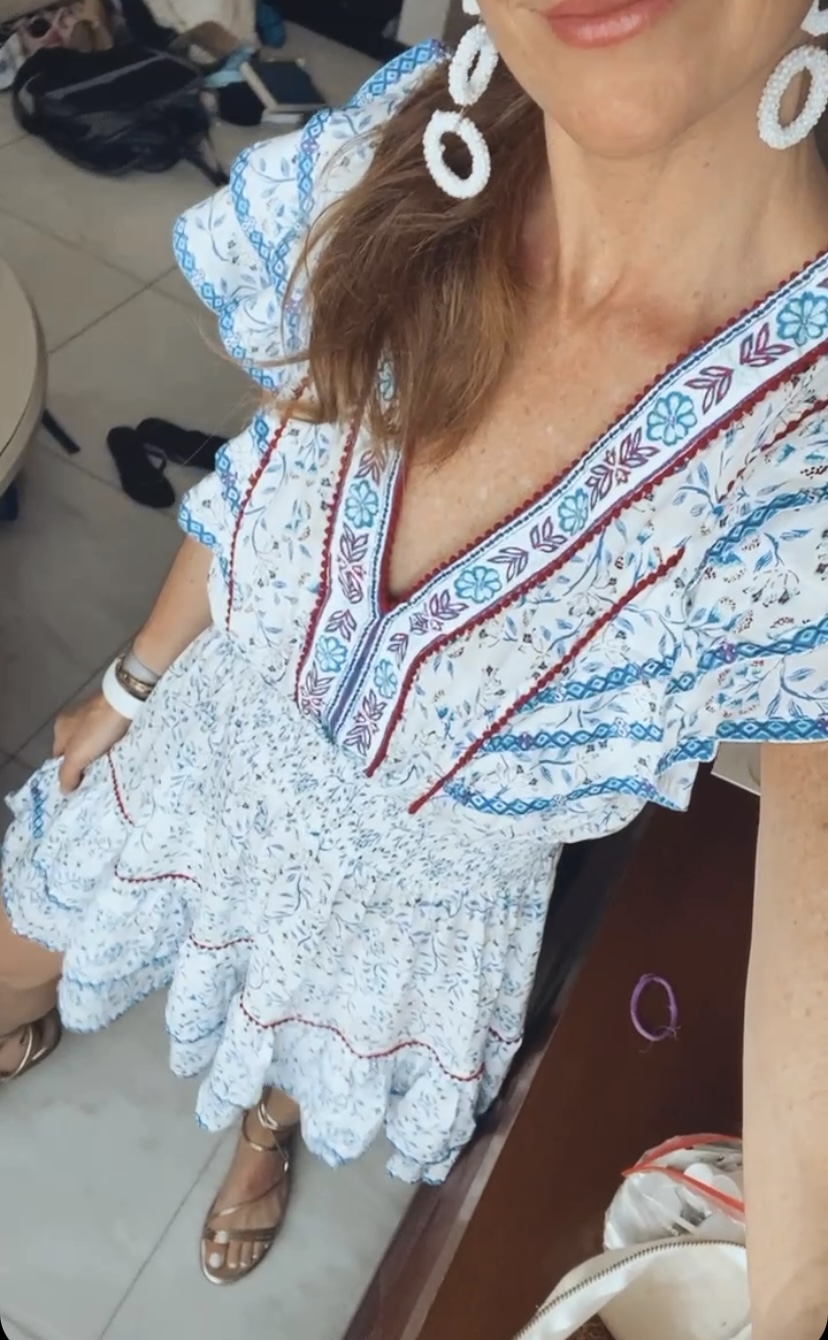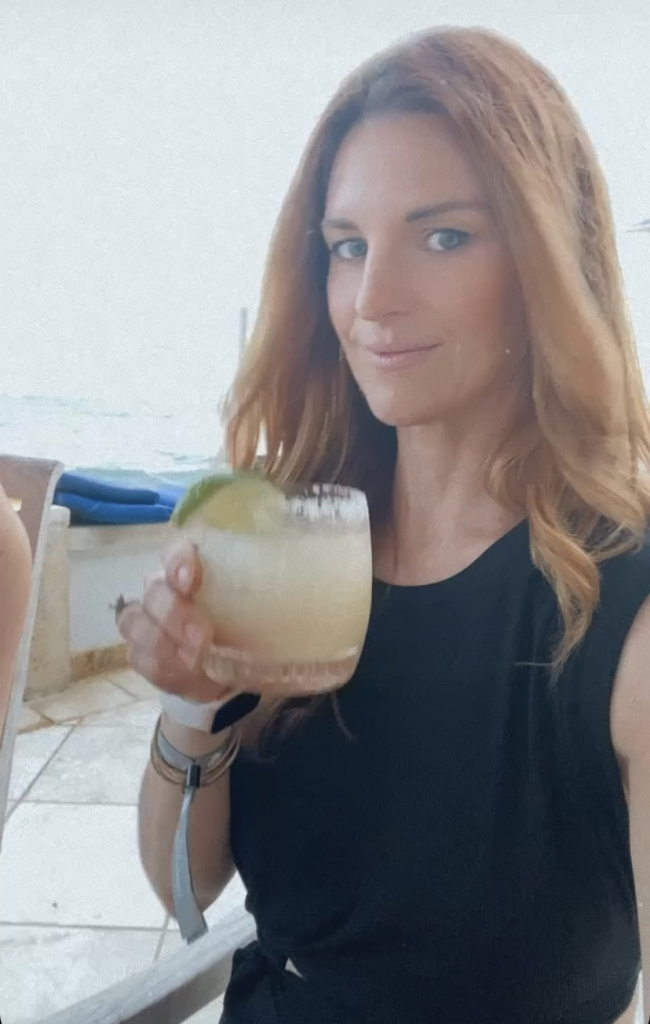 It's spring break and we are off to sunny Puerto Rico!  I'm so excited for this trip.  We've been signing songs about it and counting down the days.  Usually, we go on a trip over Easter Break with with my in laws.  We've been to Amelia Island, the Bahamas, Dominican Republic, Florida spots, and more.  When planning this getaway, we weren't sure where we would be with the pandemic so selecting a gorgeous, easy to get to island that is still US soil made Puerto Rico a no brainer.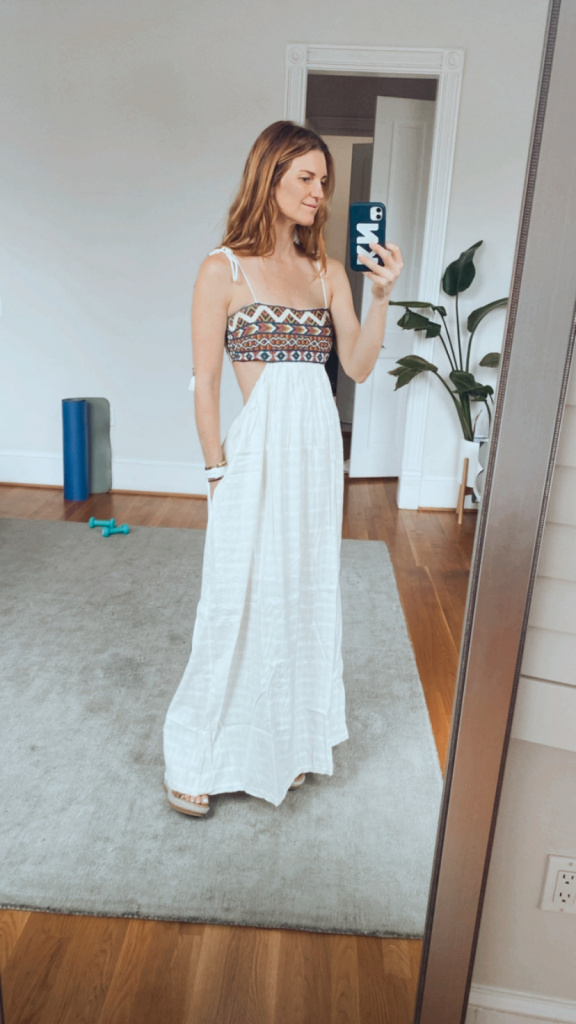 I have been planning out my looks and working on my packing list for months.  I first started gathering outfits when this Mood Booster post went live. Lots of items featured in my resort wear collage were already ordered or tried on.
My Caribbean Packing List
Tory Sport Bra and Matching Biker Shorts
Free People Maxi Cut Out Dress
Saylor matching crop top and skirt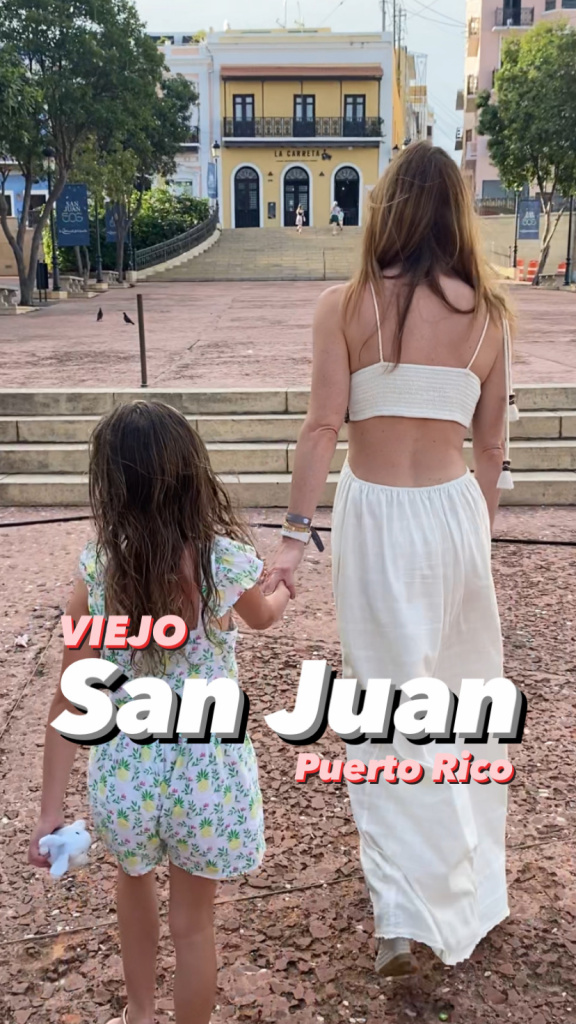 Reality in Puerto Rico
As I focus more on my fitness program and workouts, my time is not occupied by asking for pictures of my outfits.  Especially on vacation.  I strive to be present and to really embrace why I'm there.  To reconnect with family.  To relax. Rest.  Take in the sites and culture. You know, those inner feelings that make you happy.
I'm peppering in some snap shots I was able to capture.  If you would like to see these in a more real life setting.  Head over to my Instagram account.  I made a few reels and posted on my stories many of these looks.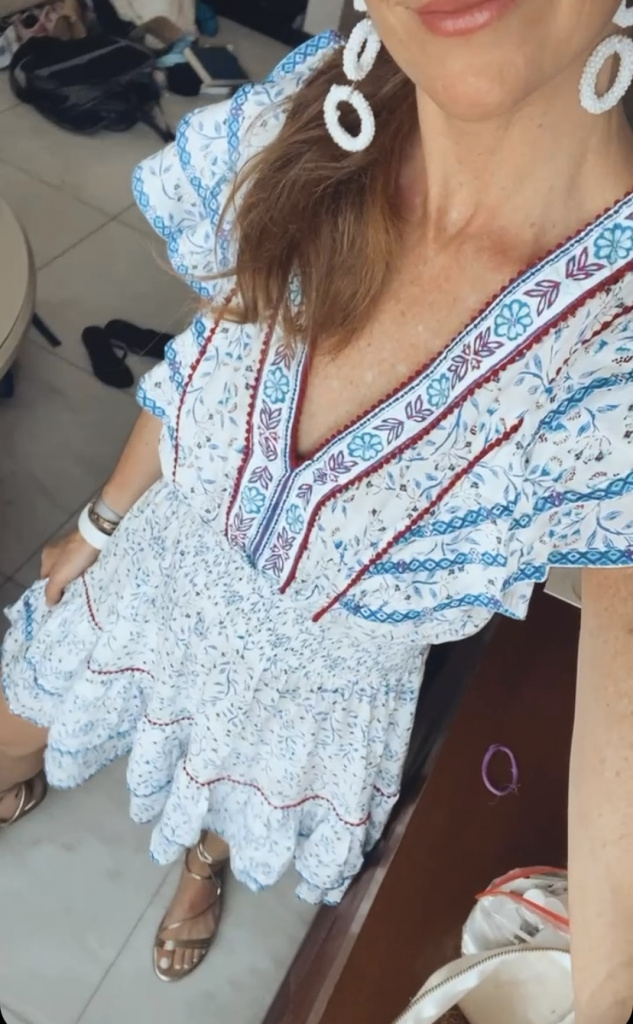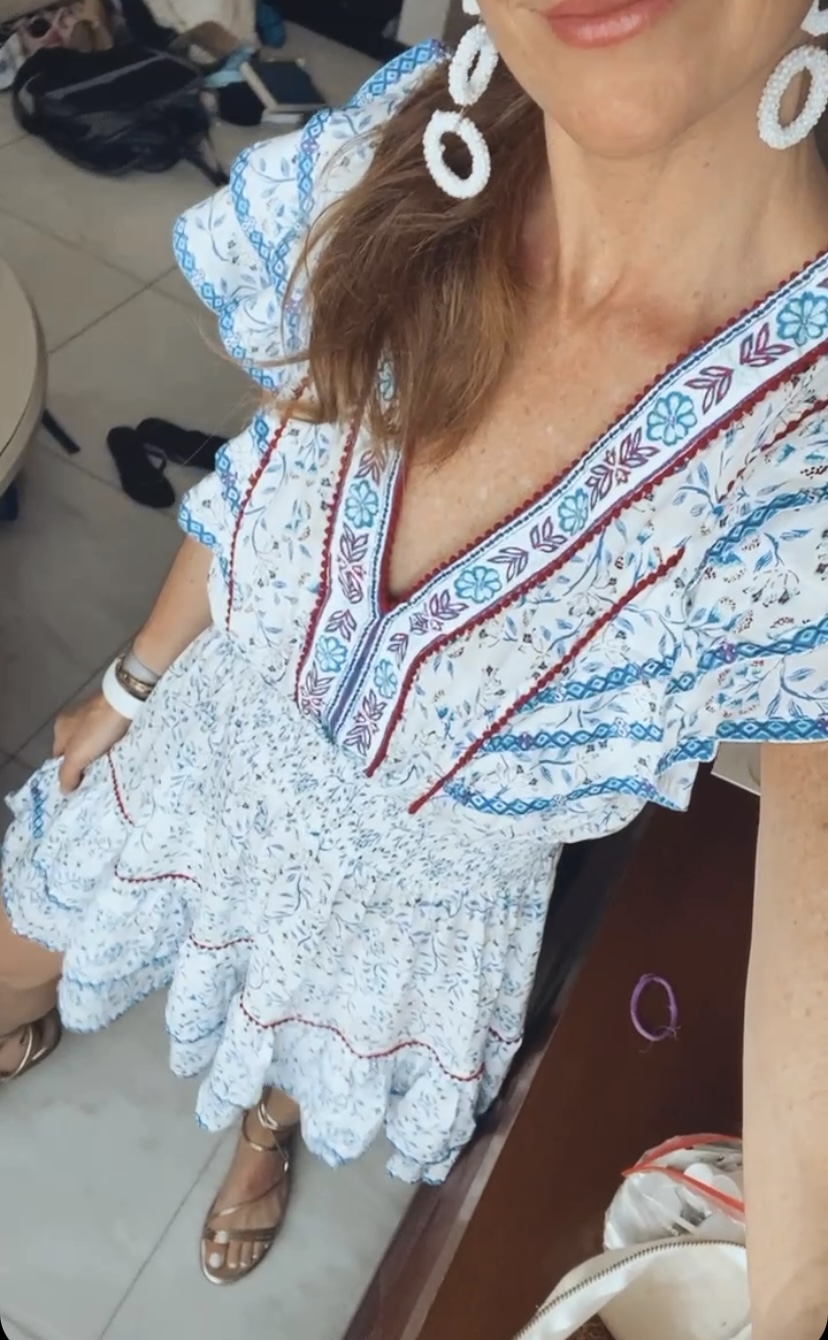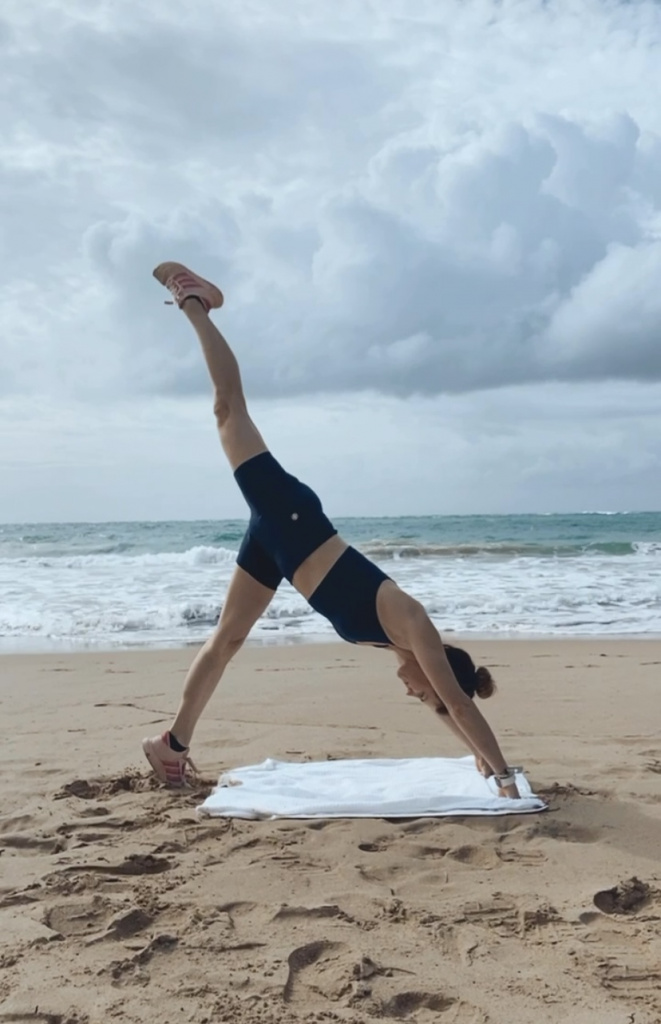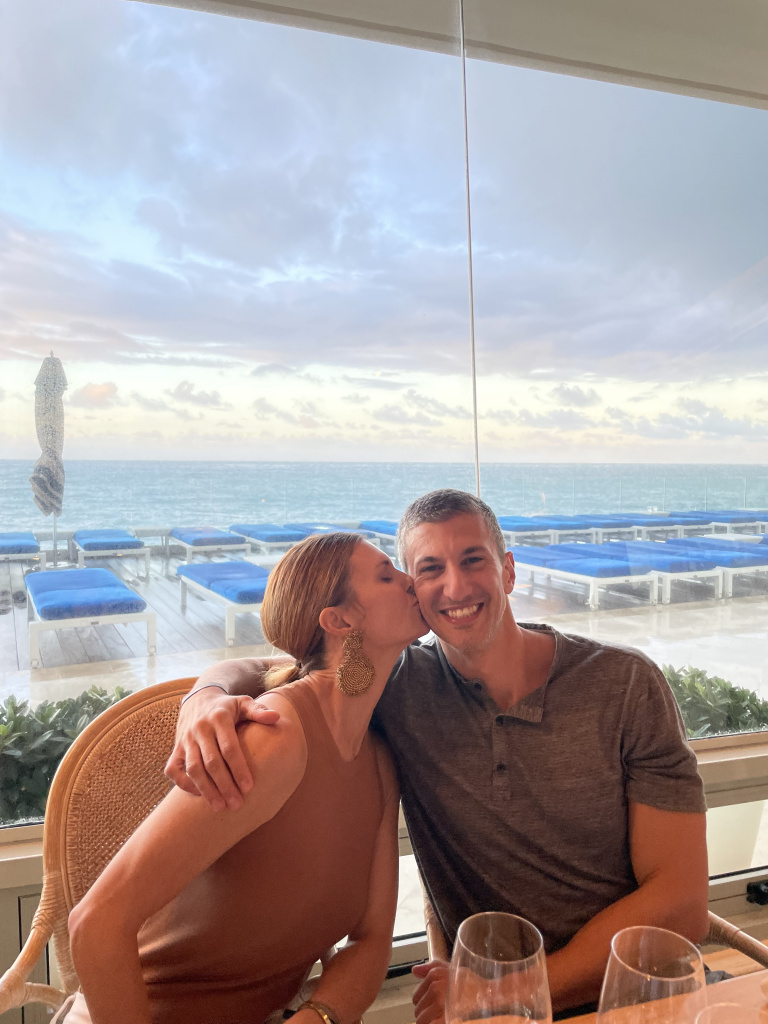 My Beauty Packing List
Lastly, I'm putting together some packing list posts and wanted to share my beauty favorites that I brought along with me on vacation.
Friends, you know I got my workouts in during the trip!  Nothing crazy, just 10-25 minutes of moving my body to feel good.  Be on the lookout for these!!
xox,
Kellie