Most Purchased Items from January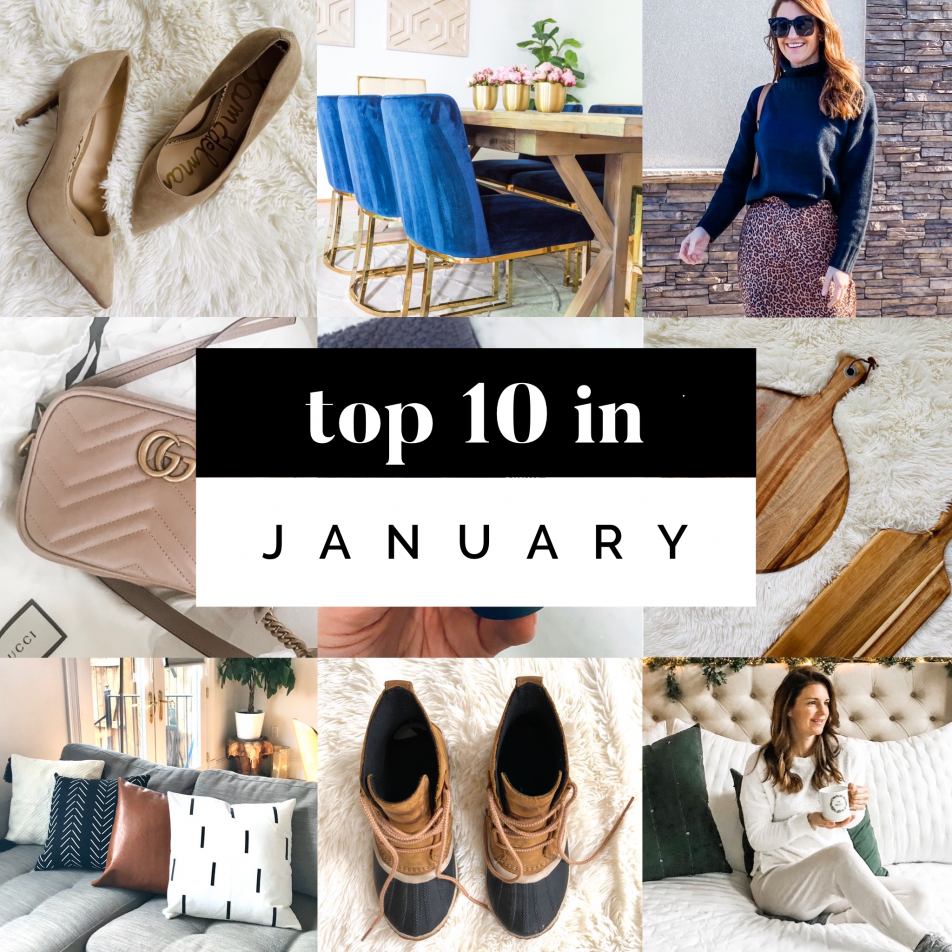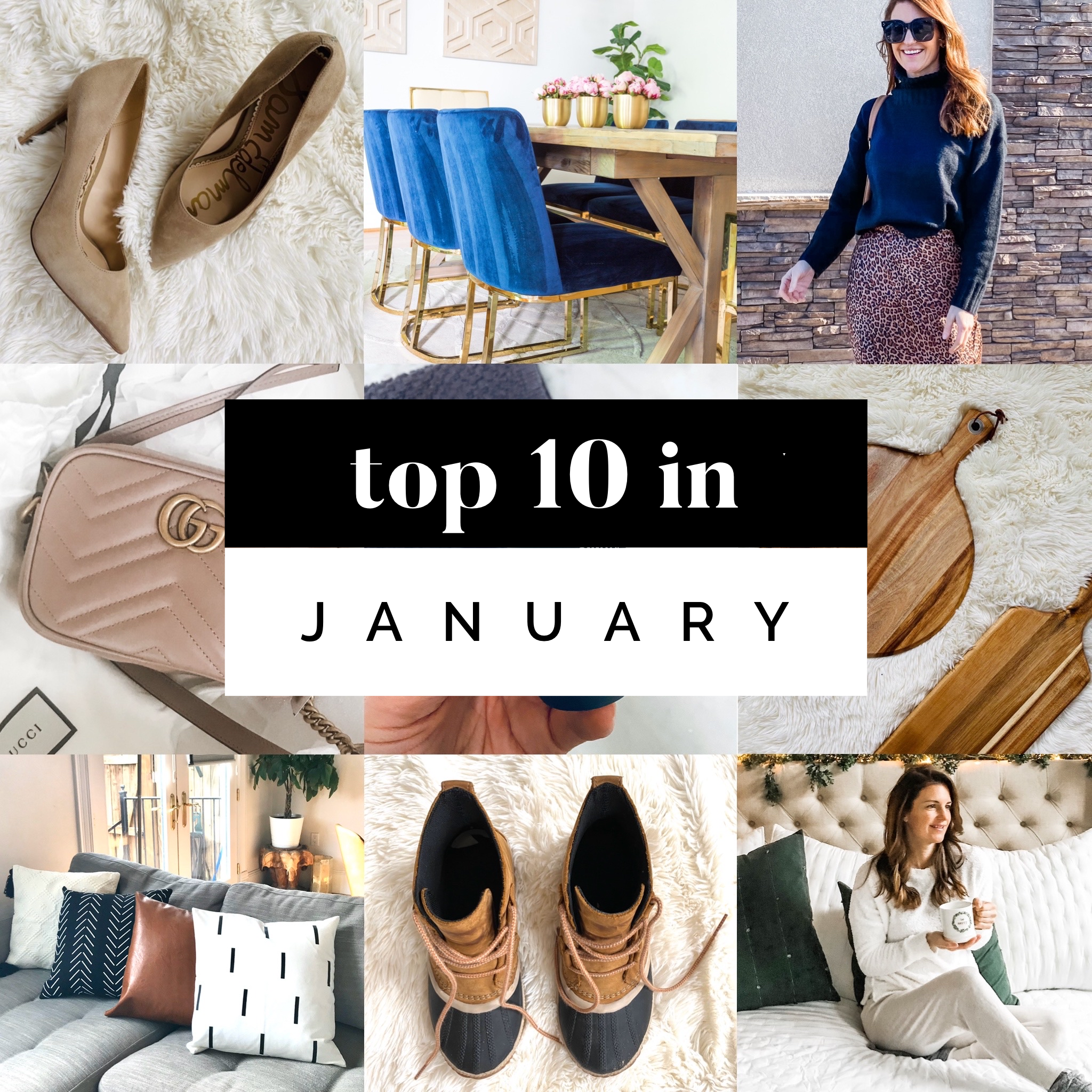 Doing these posts are so fun. I love seeing what you are finding here on FBM. For this month, I'm going to break up the list into two. The most purchased items from January were across a few categories so I thought it would be best to separate them accordingly.

As a refresher, I get commissions when you purchase through my links. It's how I grow this business of mine! For most links, I can see commissions on the link you clicked for the items ordered. It may not be the same product, but it's what got you there. For Beautycounter purchases, those are easier to understand because I see your exact order.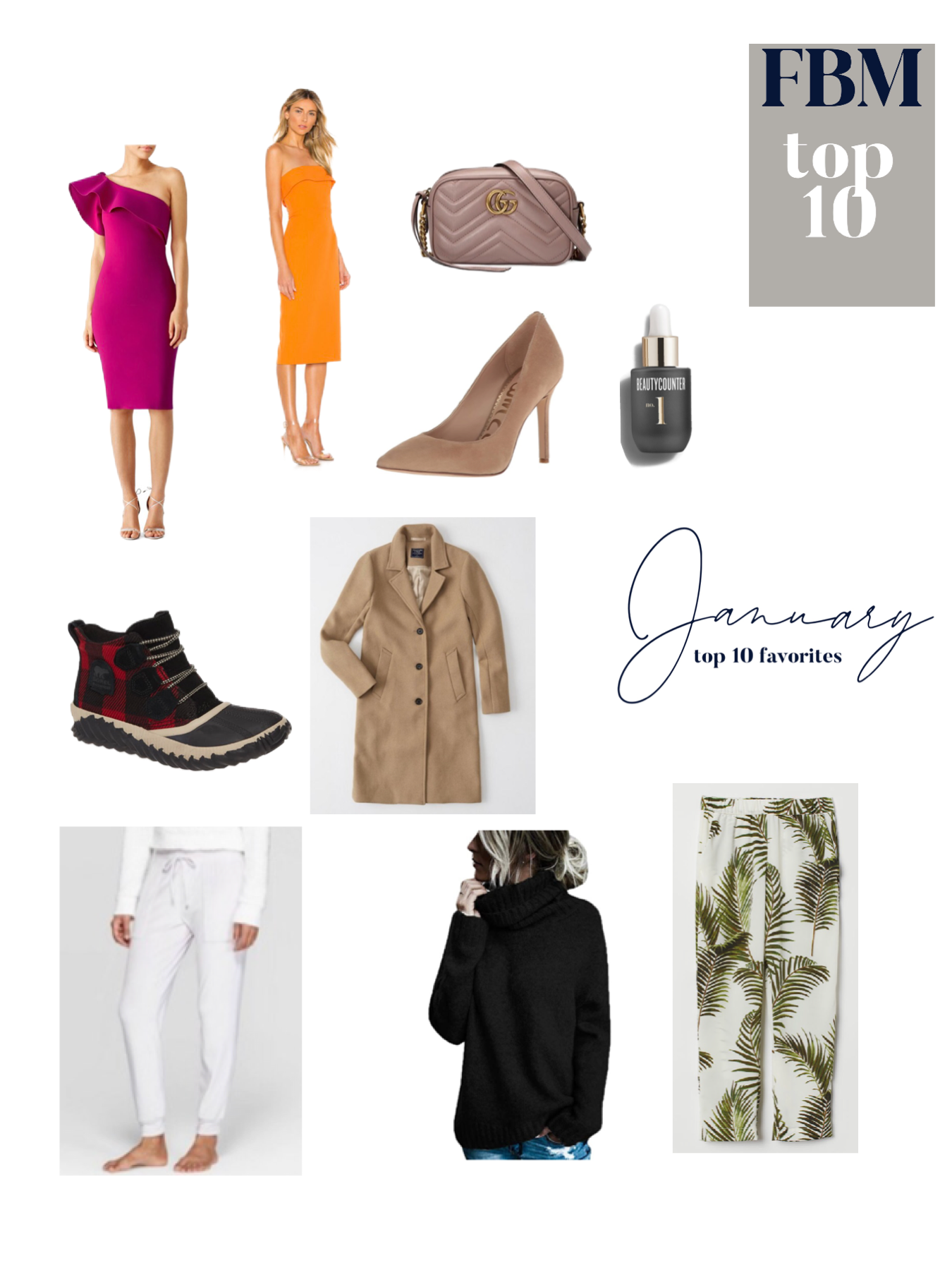 One shoulder dress / orange dress / Gucci crossbody / suede heels / brightening facial oil / sorel boots / dad coat / cozy joggers / Amazon turtleneck sweater / crepe leaf pants
For the month of January, the most purchased items crossed over seasons. It was no surprise to see cozy items like this black turtleneck sweater and these comfy joggers from Target. My sorel boots have been at the top of the list for months and I'm so glad so many of you love them. But I was surprised by the crepe palm leaf pants from last summer!
Since I have a few wedding posts, I usually see a dress or two pop up during the month. In January,  this rent the runway pink one shoulder dress was popular as well as this orange one from my Spring Wedding Guest Looks post.
Now, moving on to home. I've been reposting a few home images on the Like To Know It App to keep things fresh. Maybe that's why I saw so many home items this month!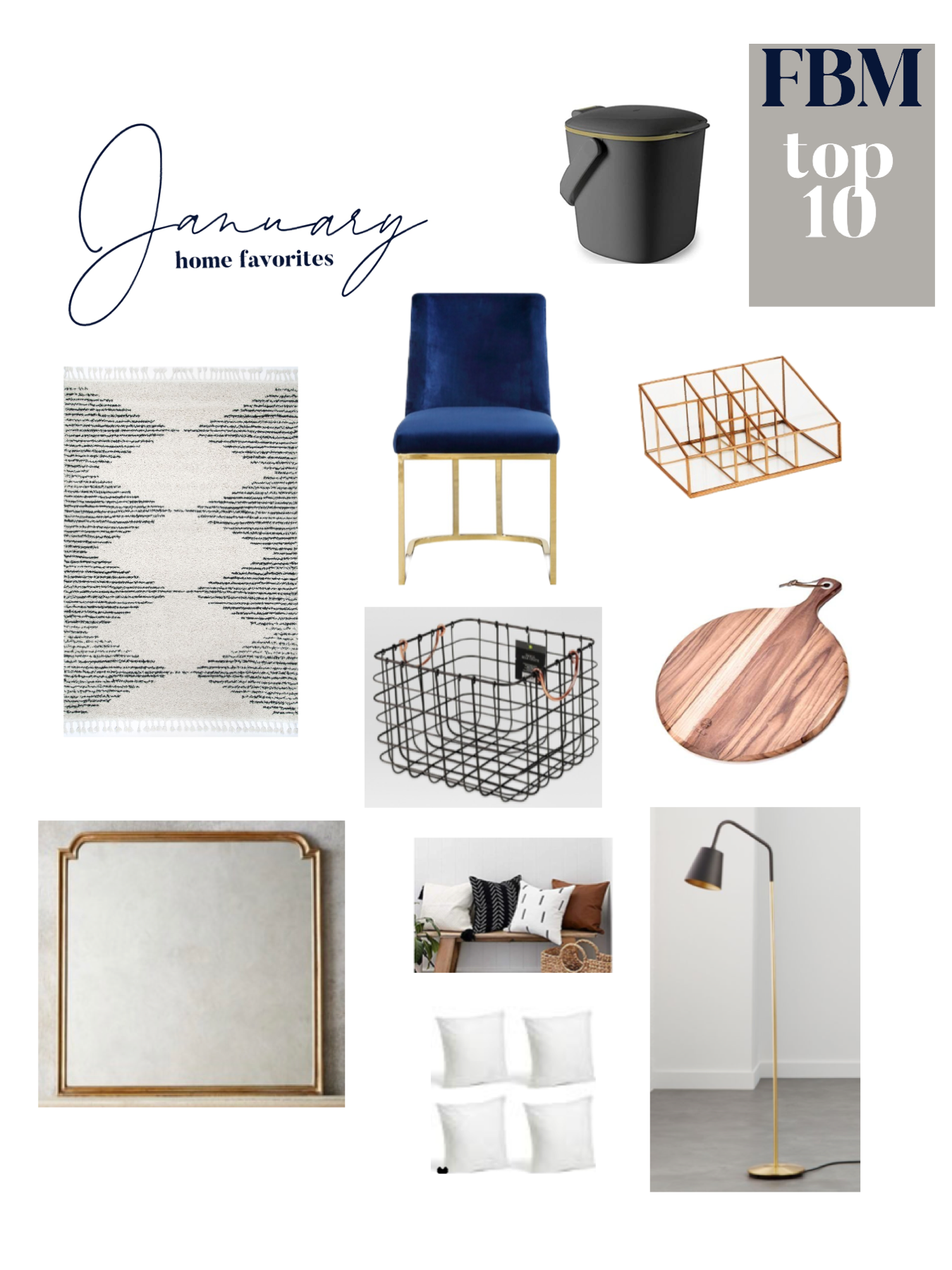 Composting bucket / rug / blue velvet chair/ makeup organizer/ wire crate / wood cheese board / anthro mirror / Amazon pillow covers and foam inserts / CB2 lamp
Additionally, I've been sharing some of the progress we've been making on our basement which included these pillow covers and this rug.
And if you've been following along with my monthly intentions, you may remember that composting was on my list last month. Happy to see a few of you are also getting into this green habit!
Thank you all for supporting me and shopping with me. I hope to continue to bring you the things that make life beautiful!