Who is ready for some warm weather! I won't be heading to a beach for a few months but have already started making vacation purchases. Today, I'm sharing what's on my poolside wish list and highlight the items I've already bought.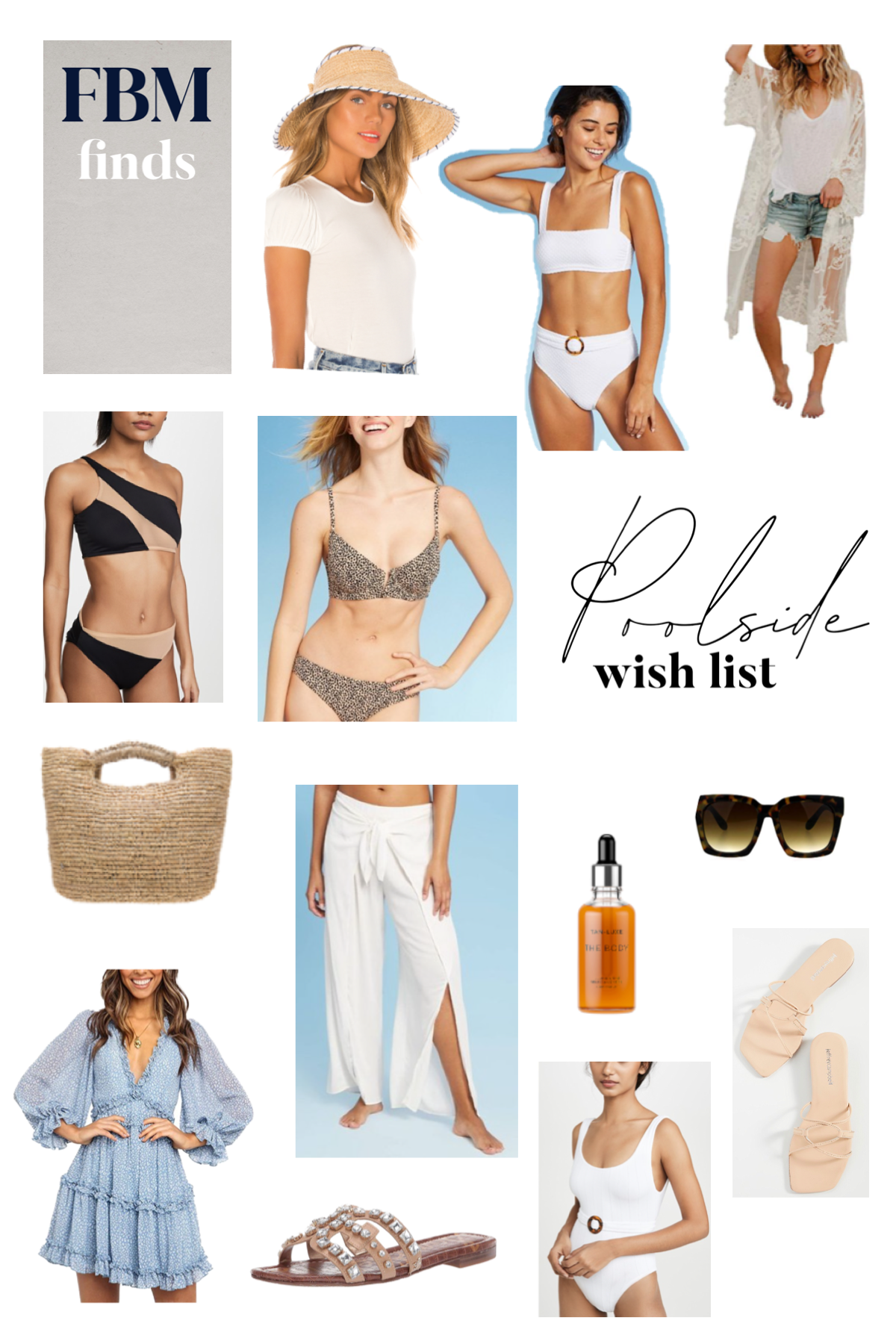 Straw hat / White bikini top and high waisted bikini bottom / lace kimono cover up / Black and Tan bikini  / leopard print bikini / straw bag / white crepe cover up pants / tan lux body self tanner / oversized sunglasses / ruffle dress cover up / sparkle studded sandals / belted one piece  / tan sandals 
Summer outfits: Poolside
First up are Target swimsuits! Last year these were such a popular item on FBM that I had to get a head start on sharing my favs. So far I've purchased, tried on, and are keeping a few including: the white belted bikini, leopard bikini, another animal print bikini and a scalloped white bikini. I also added the white crepe cover up pants to my order and love! I've posted a few try ones of these on the Like To Know It app. 
I've also been checking out Amazon for a few summer updates. I actually ordered this ruffle dress as a spring outfit. However, the neckline and the open back didn't seem like something I could pull off. But then I realized how cute it would be as a cover up and decided to keep. I also picked up this lace kimono cover up to go with all the white bikinis.
Lastly, these Sam Edelman sandals! I'm usually not that into bling but I really love these. My current sandals have seen a lot of love and may not make it to next season so I need to add a few more.
So many fun items on this poolside wish list that it's already getting me excited for summer! While I didn't include any books here, there will definitely be some fresh summer reads for 2020.
Shop My Poolside Wish List