My 3 Favorite Cold Weather Essentials
Mornings in our house have been a little bit of a struggle trying to get out the door on time.  Now that it's chiller out, it's time for cold weather gear and lots of extra time layering on the clothing.  I recently moved our cold weather essentials from the hallway closet to right next to the front door in an effort to save time. I have these stackable wood bins from Target to keep all our gloves, hats, and scarves organized for the most part.   While the kids can be a handful, I'm all about bundling up with a few of my favorites. Staying warm is priority number one, but why not look cute doing it?  Here are three items I need in the winter that do both.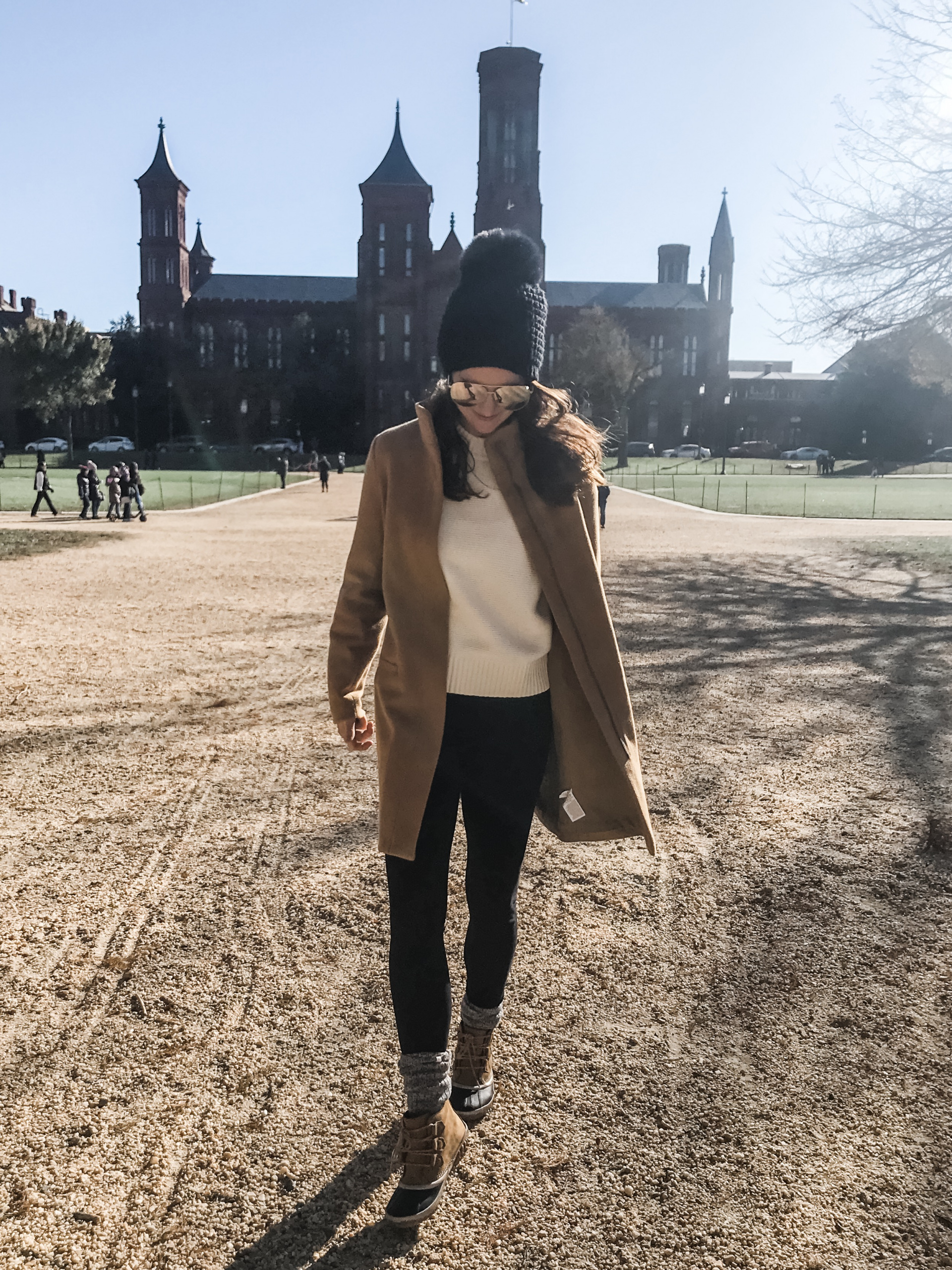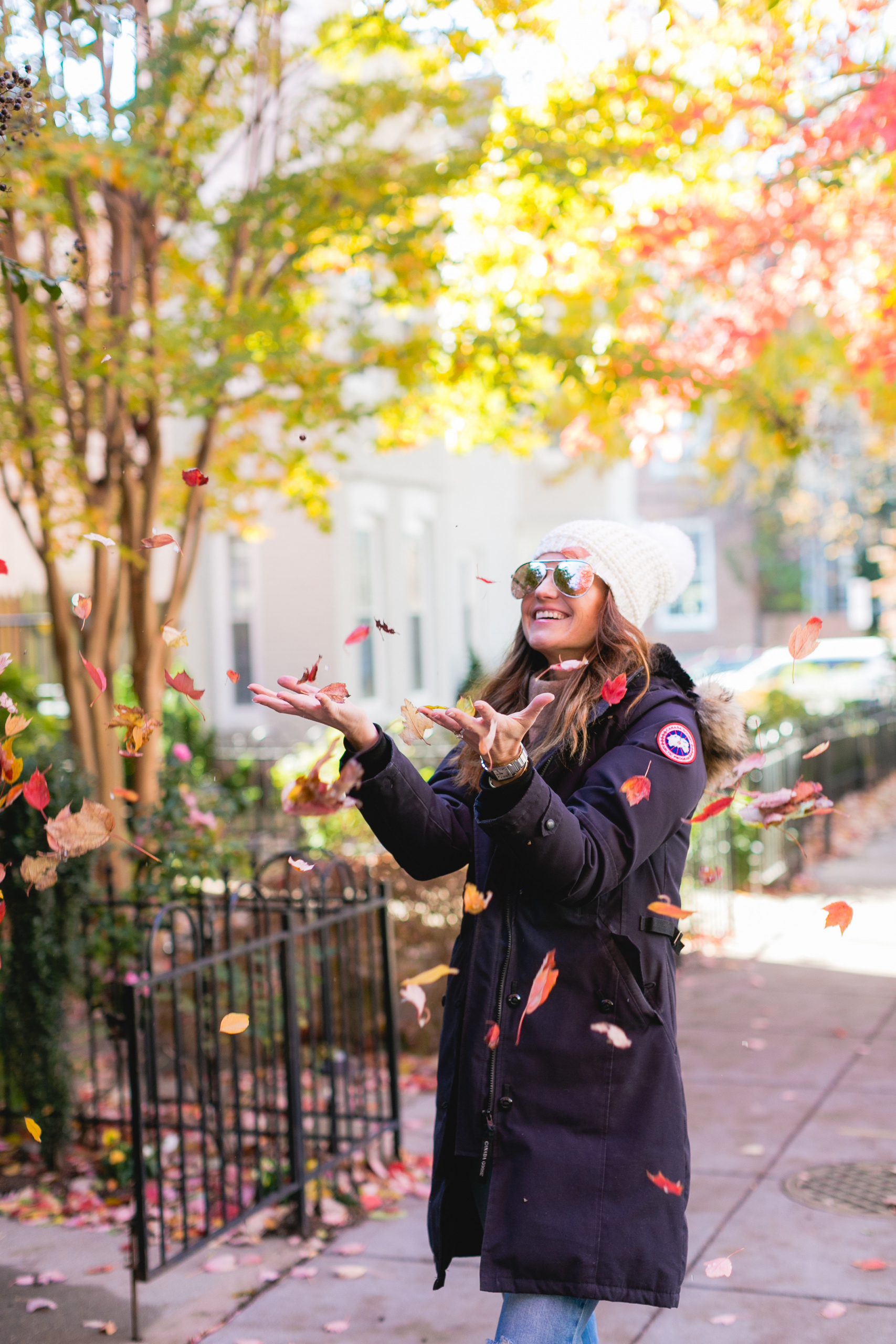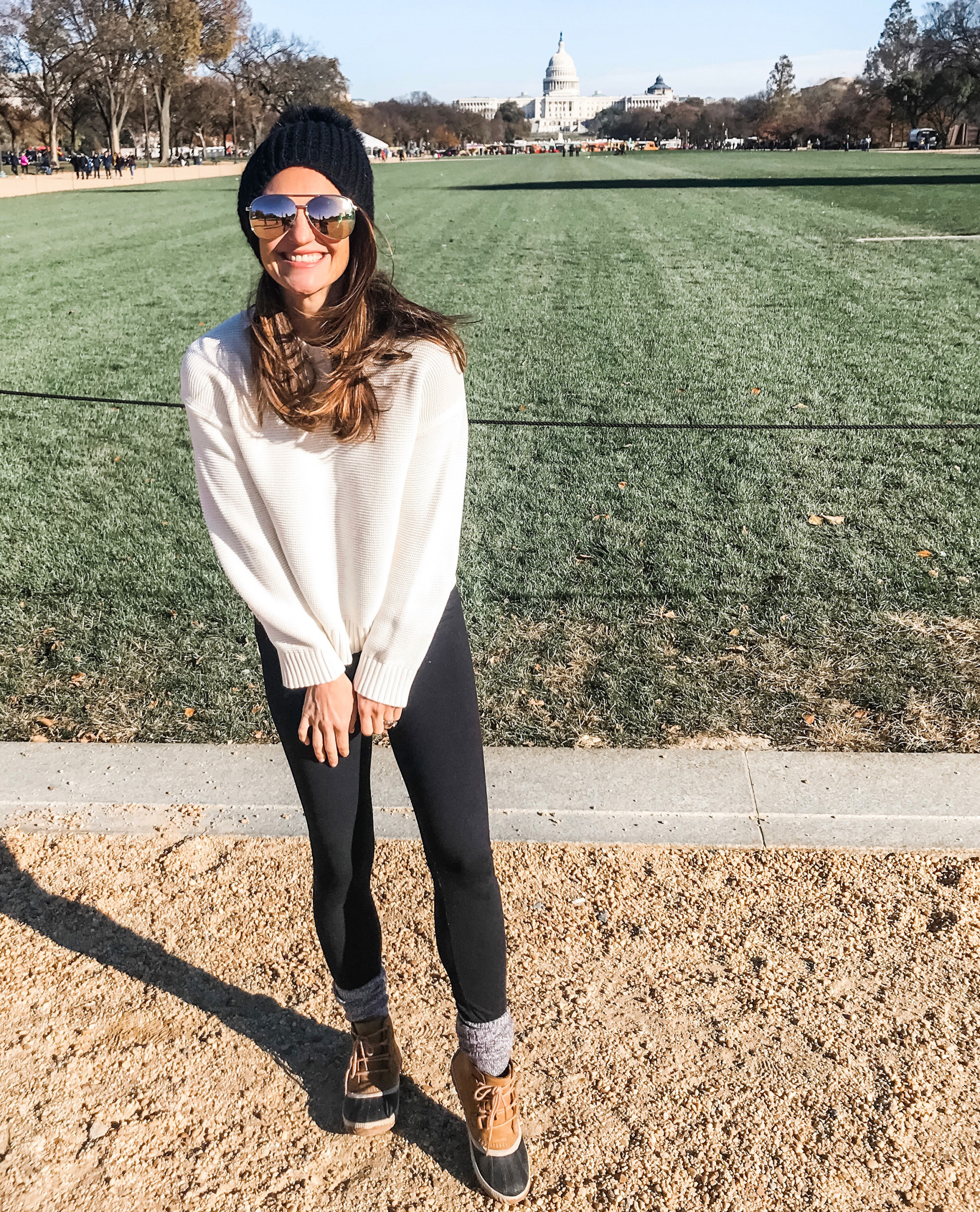 1.SOREL BOOTS
I love, love love these boots.  I bought a my first pair many years ago and it has been my go to brand.  I even had matching boots for Marielle.  This year, I'm all about the low waterproof boot with slouchy Ugg crew socks.  They are super comfortable to walk in and keep my feet nice and toasty.  I'm a baby when it comes to the cold and Sorel boots have never let me down.

2. CANADA GOOSE COAT
I mentioned this coat in my post last year about Investment pieces worth the splurge.  Yes, this carries a hefty price tag, but I cannot recall another coat that I have worn for so many years. The inside pocket is great to keep credit cards, keys, or your phone in since wearing a with a coat like this may feel bulky.  The lined pockets are my favorite!!

3. POM POM BEANIE
Seriously, how cute is this hat?!  I picked the black and cream ones up at Nordstrom Rack one day and so glad I did. I love a warm hat and the cute faux fur is such a fun touch. I always feel so festive with a hat like this. Plus, my ears are super sensitive to the cold and like to keep them covered as much as possible.

And there you have have it! How I'm staying warm in the cold weather.  Looking forward to the first snowfall. Stay warm beauties!
Shop Cold Weather Essentials