No Foundation Makeup Routine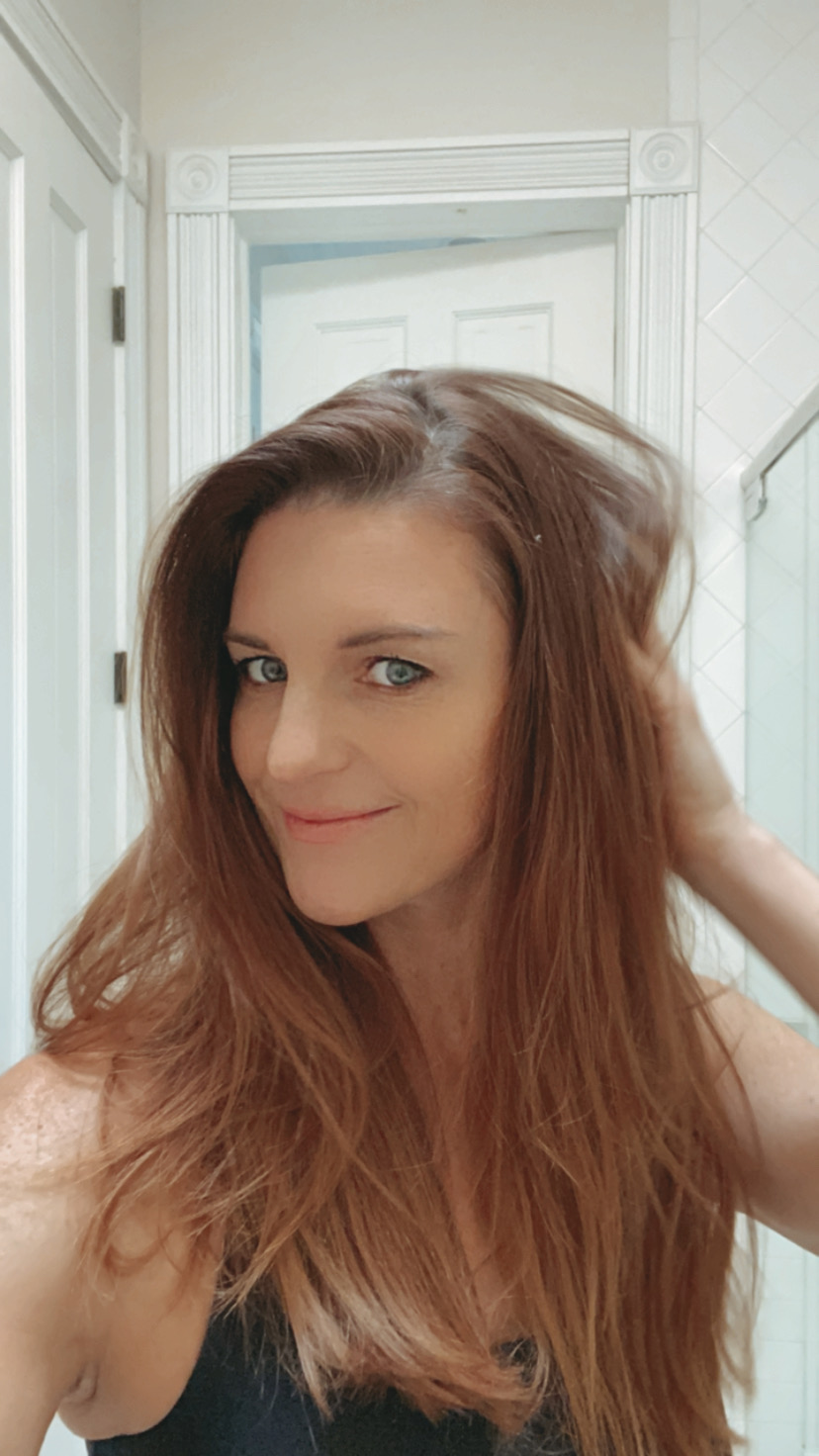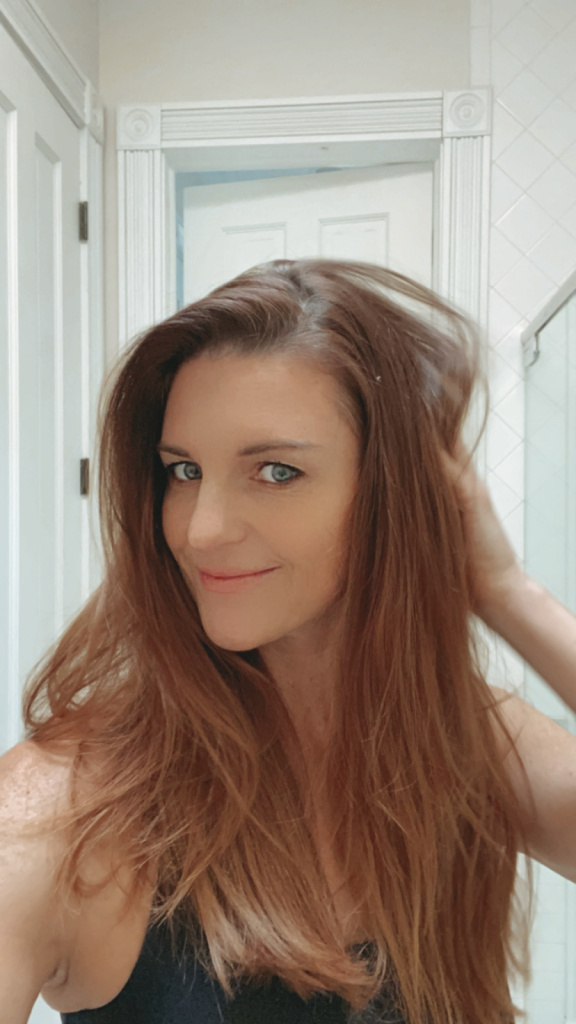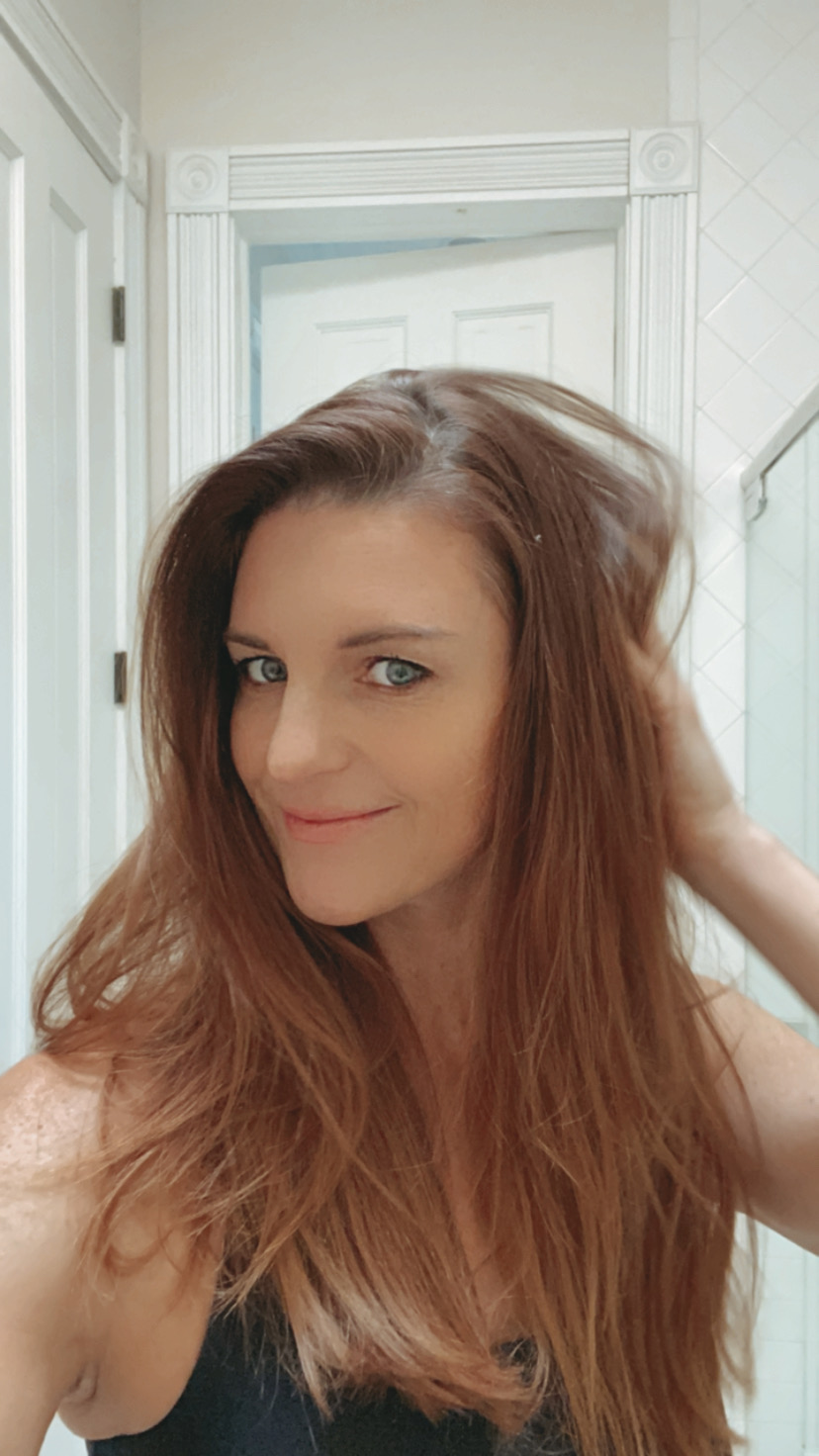 Tell me the truth, how do you really feel about wearing foundation? It definitely has its pros and cons.   If you've been thinking about phasing foundation out of your makeup routine or using it less, this is the post for you.
I would say that 90% of my makeup looks are foundation free. I have a lightweight foundation that I use for pictures or when my skin is off balance and needs some extra coverage. Two reasons why I don't wear foundation. First, I put a lot of effort into my skincare routine, so I like the look of my skin shining through.  Secondly, as a fitness instructor and someone who is on the go a lot, I want my skin to breathe through all that sweat. I'm not saying there are foundations that can't do that, I just prefer minimalism with my makeup.
So today I'm going to share with you my no foundation makeup routine. Simple and easy!
No Foundation Makeup Routine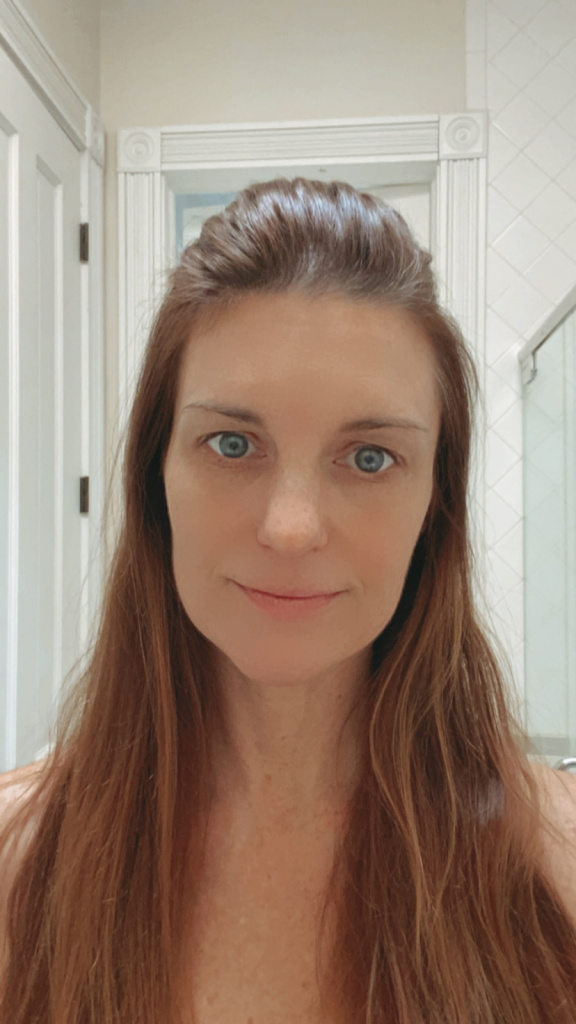 Before any of this, I would start with a good skincare routine tailored to your individual needs. Check out this post on Why Your Skin Needs a Routine to help you find one that's right for you. No that I'm all prepped, it's time to add some makeup.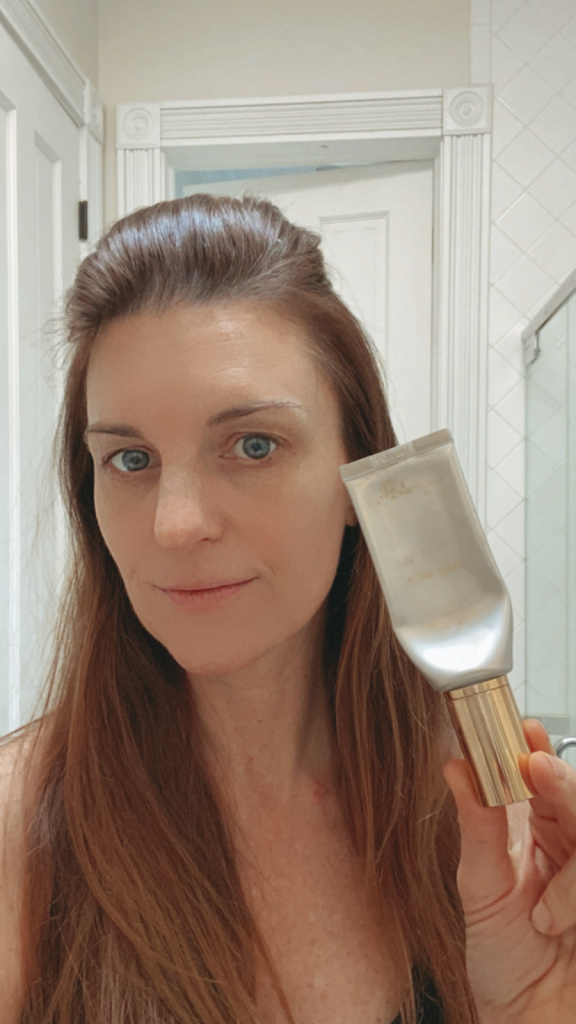 A tinted moisturizer gives you a small amount of coverage. This dew skin is my ride or die. No need for a brush or formality. Just squeeze a pump and cover your face like you're applying a moisturizer. This one comes in a variety of shades from light to dark.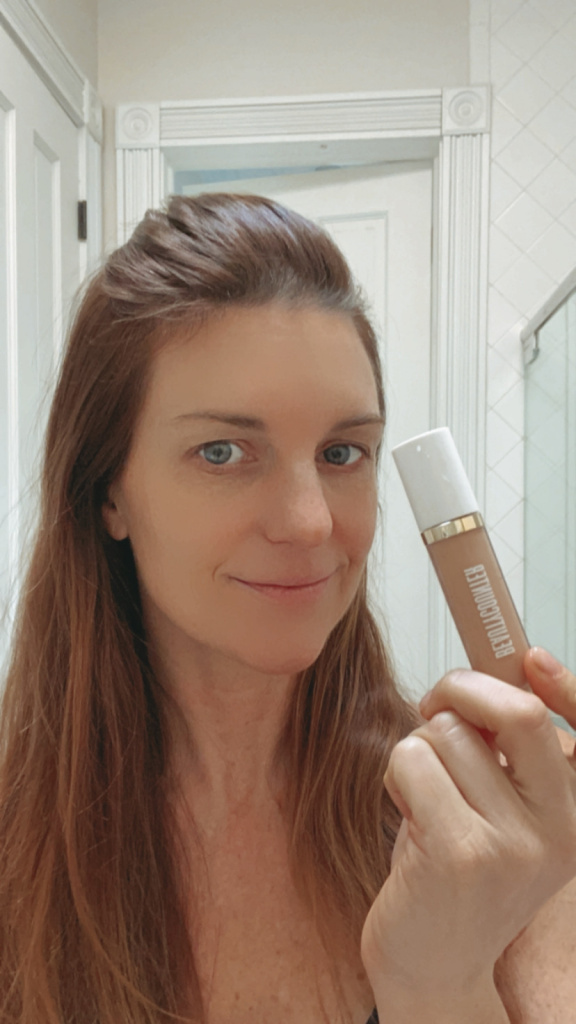 Concealer
Concealer is something I cannot live without. It's an essential part of my makeup routine. It always goes in the corners of my eyes, and sometimes on my chin and forehead when a little redness occurs to get that even skin tone.  I keep a damp beauty blender around to dab it where it needs to go.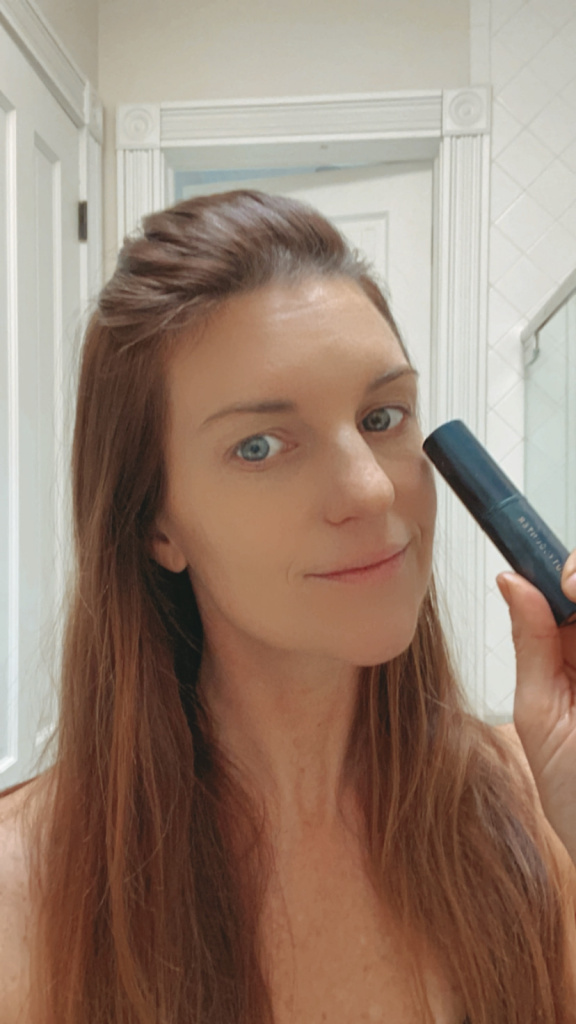 While I use a powder bronzer from time to time, the easiest thing for me is to you a cream bronzer/ highlighter stick.  Just make a small line on the hollows of your checks and blend in with your fingers.  It gives that glow and a little life to your face.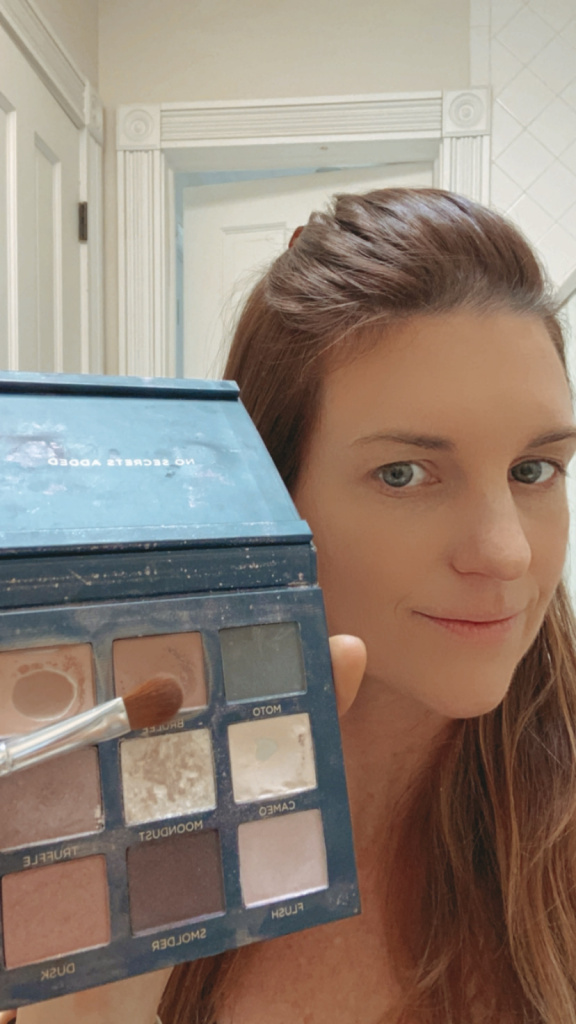 Eye Shadow
For my eye shadow palette, I have been keeping it neutral and soft for years.  This one has become my new obsession.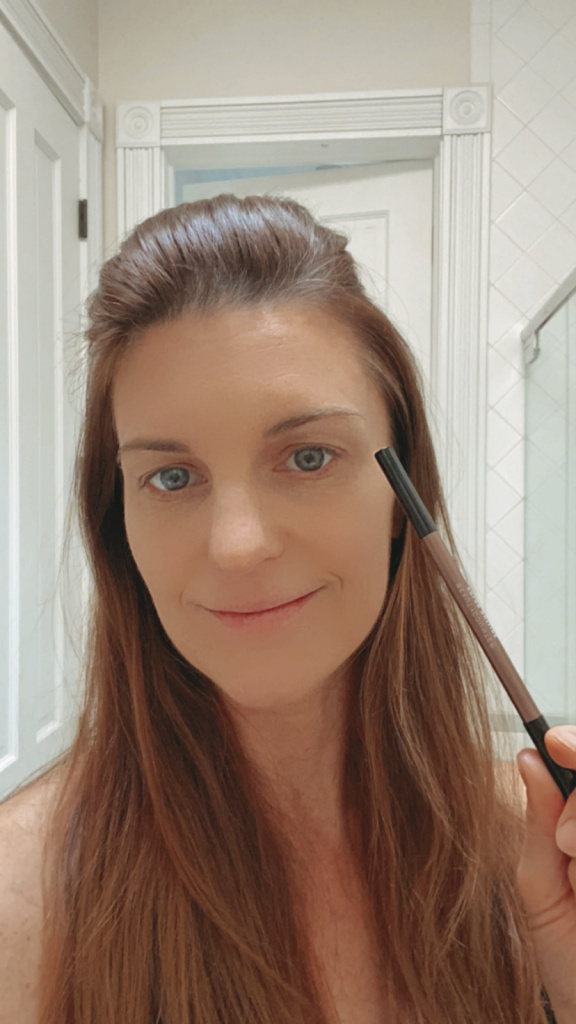 During the summer, this step isn't as important.  But most times, my eyes need a little definition. I opt for a brown or chocolate shade as I feel it looks less harsh.  But I do like a black for a night time look.
Grooming your eyebrows is a great trick for looking youthful and minimal.  It also really defines your face.  I like a brow product that includes a brush to really bring out my brows.  Like this one from Sephora.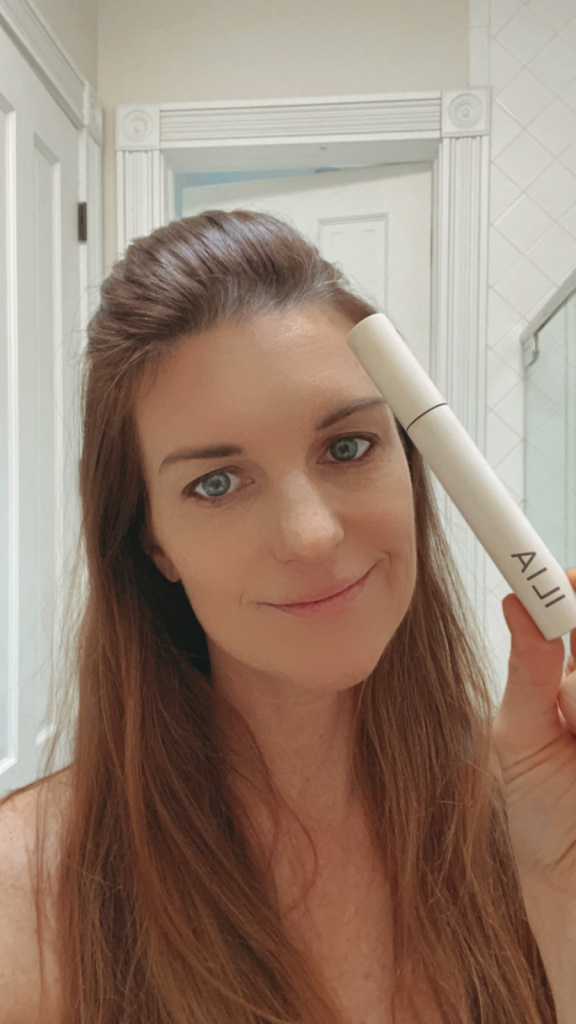 I have recently found my favorite mascara!  I will say, this post is heavy with Beautycounter products – since that's truly what I use every day – but I am not a fan of their mascara.  Once I discovered this Ilia mascara, I was hooked.
OK, I use lots of different lip products, sometimes multiple kinds per day!  I love this plumping serum that I use on it's own or over a lipstick.  I keep my shades pretty neutral with soft pinks and nudes.  Here,  I'm wearing an Honest lip crayon.  For more lipsticks I love, check out this post.  And this is my favorite gloss.
More Makeup + Skincare Posts to Check Out
If you liked this post and want to check out more of my beauty favorites, here are a few posts you may enjoy.
6 Reasons Why You Need a Serum in Your Skincare Routine
As always, if you have any questions, please let me know. And check out my web story on this!
xox,
Kellie