Ski outfits: On the slopes + apres ski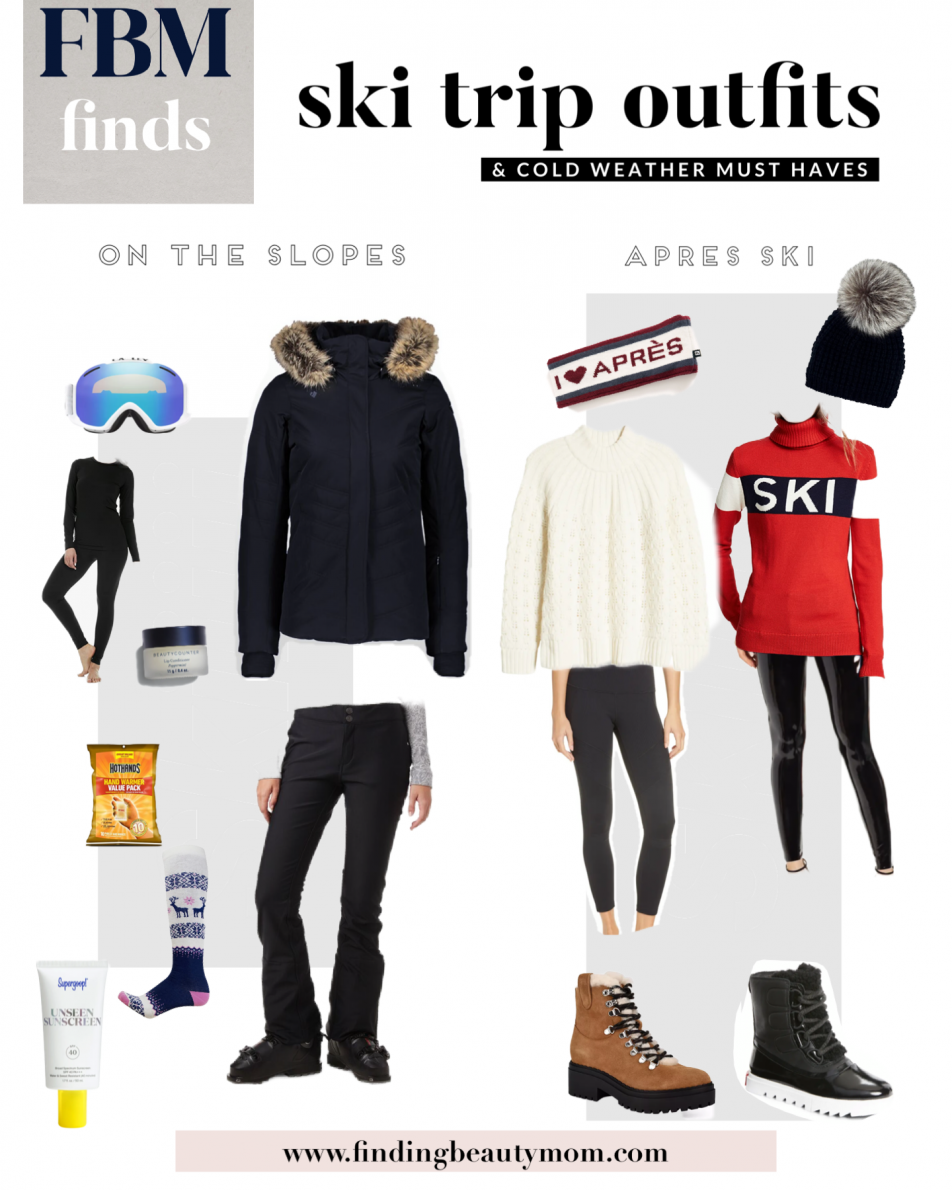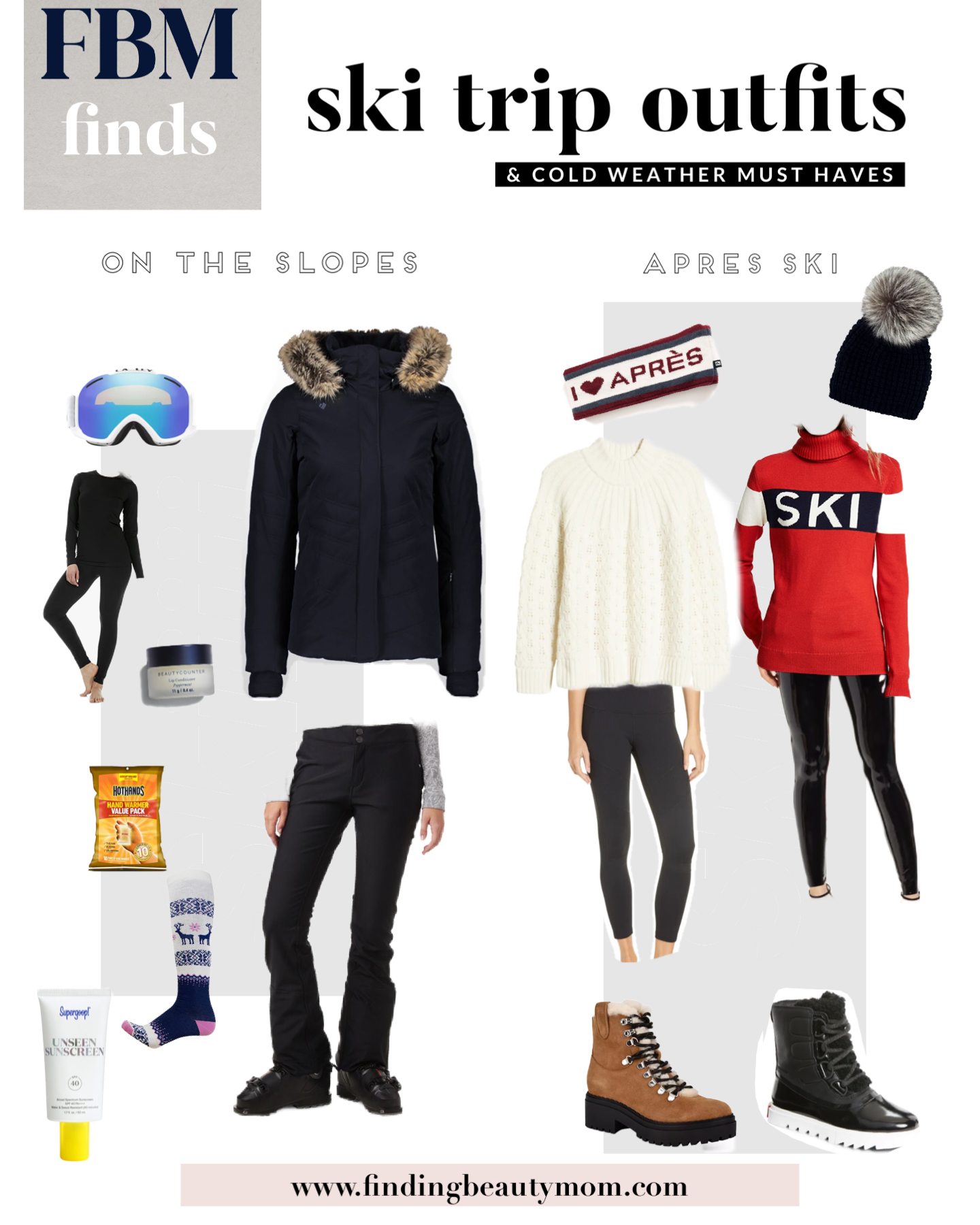 I was just looking back to my most popular posts from last year and my ski trip packing list was number one. Since this about the time that so many of you are looking to hit the slopes or maybe even plan your first big winter vacation, I thought I would do an updated post.
This time, I'm sharing what you'll need for the slopes and the best part of skiing: the APRES SKI!!! Even if you don't ski or snowboard and just want to tag along, the apres ski is for everyone. Of course, being active all day is the best way to enjoy it.
I'm a fairly new skier. Improving has been on my yearly goals for a few years now. After our family trip to Aspen last year, I feel more confident, but I'm still only on the green slopes. Fingers crossed, I'll be wearing these ski outfits in Jackson Hole soon!!
Ski Outfits
Just a few of the looks I love…
Obermeyer Gear
I absolutely love my Obermeyer ski jacket and pants. I even have the brand for the kids! These come in a few colors. Jeff's pro tip is to pick a color that not everyone has so the people you're with can easily identify you. There is a lot of black and white ski jackets out there! I have a light blue one that I picked up a few years ago and while it's not flashy, it stands out.
Staying Warm Essentials
Having a first layer is a must. This set from Amazon is great for any super cold winter day. We also keep lots of hand warmers around to keep everyone's hands and feet toasty.
It's always a good reminder that sunscreen should be worn all year round. You're outside and protecting your skin is a top priority. So make sure to carry a lightweight sunscreen!
Apres Ski Outfits
These looks are so cozy chic!! It's so great to sit in the lodge and enjoy drinks and snacks after a great day outdoors. A fun ski sweater, apres ski gear, faux leather leggings and winter boots are all snow bunny approved.
Ski Trip Style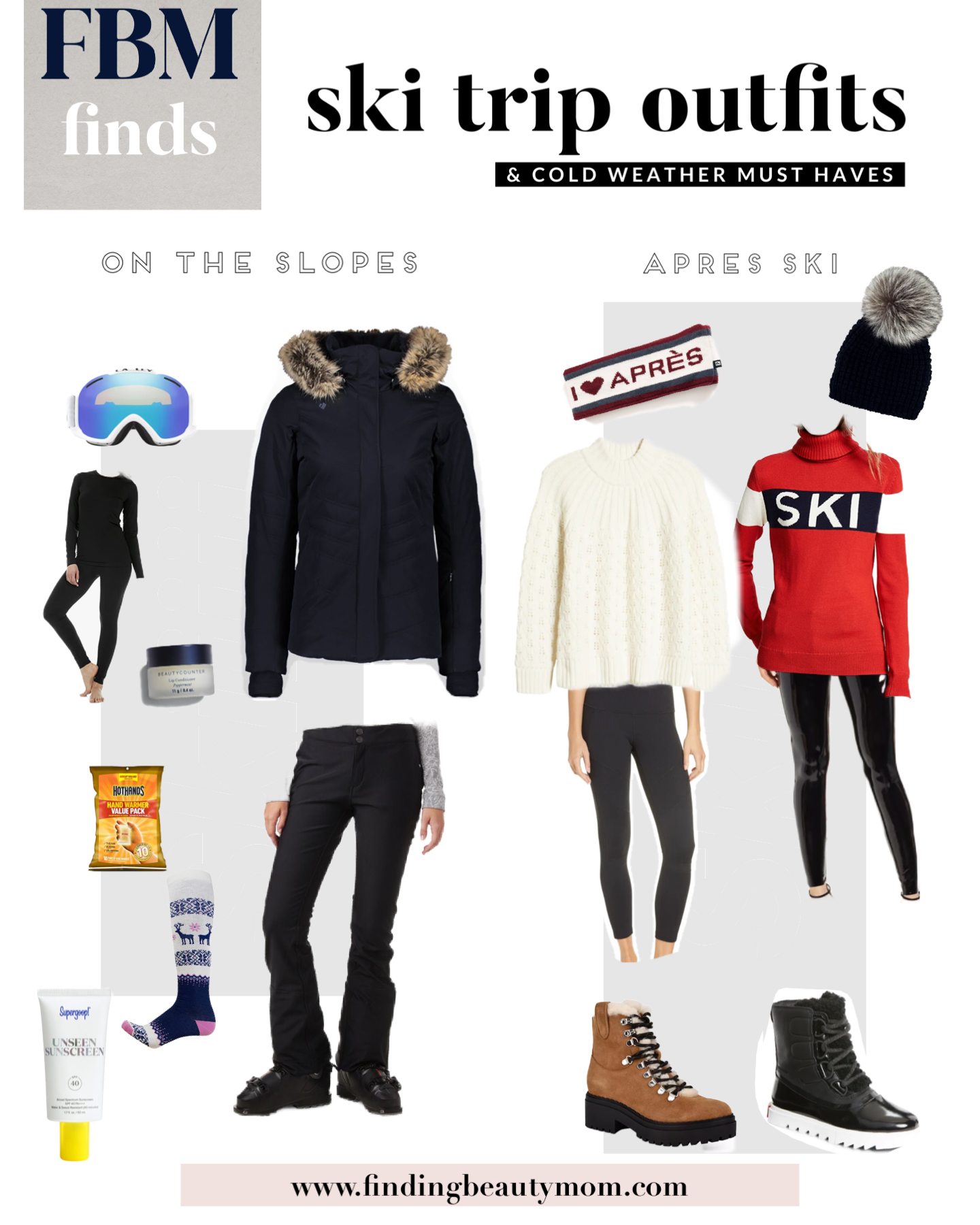 Slope look
Ski goggle / Ski Jacket / First Layer set / lip conditioner / hand warmers / socks / ski pants / sunscreen
As Apres Ski Look
I love apres ski headband / pom pom hat / winter sweater / ski sweater / black leggings / faux leather leggings / lace up boots / sorel boots
Wishing you a great ski trip!! I can't wait to share my next one with you.
xo,
Kellie
Shop Ski Outfits