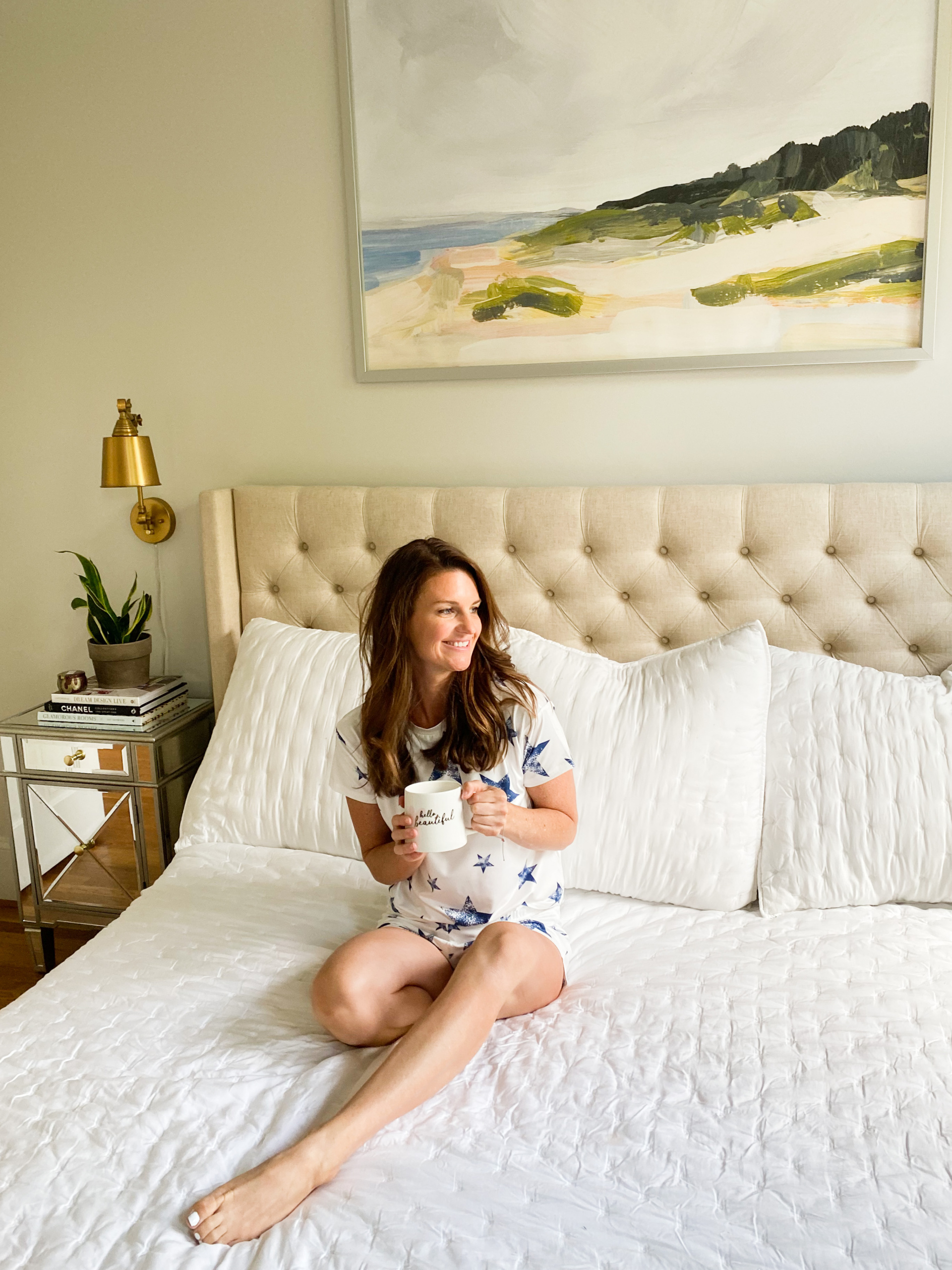 Happy Thursday, everyone! We're back in DC this weekend for a short rebalance before getting back on the road. During this time, I'm catching up on my mail and getting my deliveries sorted out. One thing that hasn't stopped are my Prime orders.   I've had so many recent Amazon favorites that it was about time I listed them out.
Looking through many of the most purchased items during this quarantine period, Amazon has risen to the top of retailers. I know that I've been relying heavily on them to not only deliver my essentials, but also cute summer outfits.
I have a subscribe and save that includes laundry detergent, dish soap, toilet paper, vitamin water zero, Rx Bars, seltzer, and napkins. Not that Tuck is in our lives, I need to add puppy treats to the order. It's so great to have these every day items come to the house with out thinking.
Also contributing to my Amazon habit is having an Amazon Prime credit card. It give me cash back on purchases from Amazon and Whole Foods. I then use the points I earn to splurge on Shopbop items. I picked up this Yumi Kim dress and a few pairs of Steve Madden Sandals.
Throughout this blog, I've shared so many of my recent amazon favorites. This summer, I've been rocking this one piece swimsuit from my Lake Packing List post and this shirt dress from my Tee Shirt Dresses for Summer roundup.  But there are so much more! Here are a few of my recent Amazon favorites.
Recent Amazon Favorites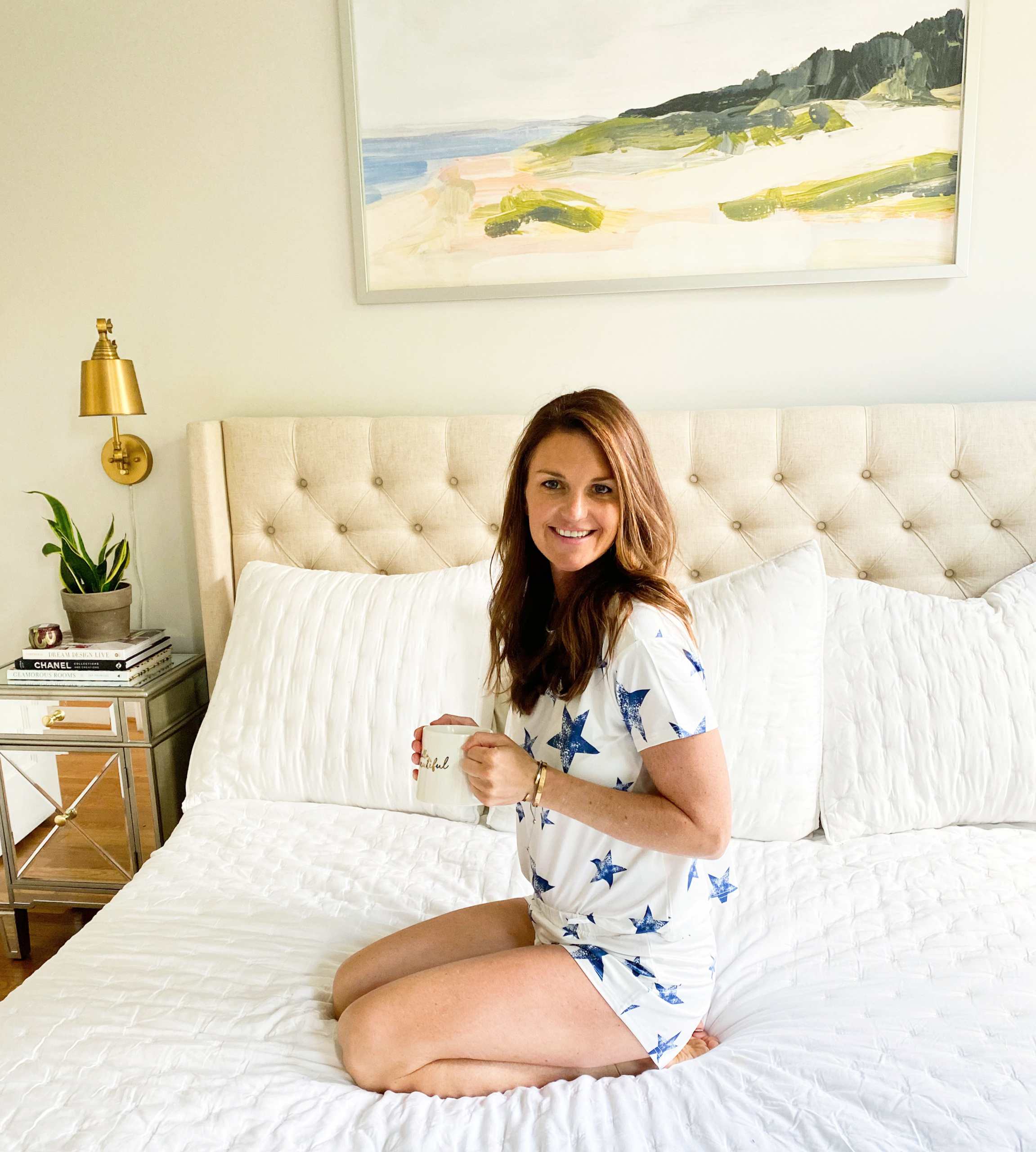 Amazon matching pajama set
How cute is this pajama set?! It's perfect for the Fourth of July or to wear all summer long.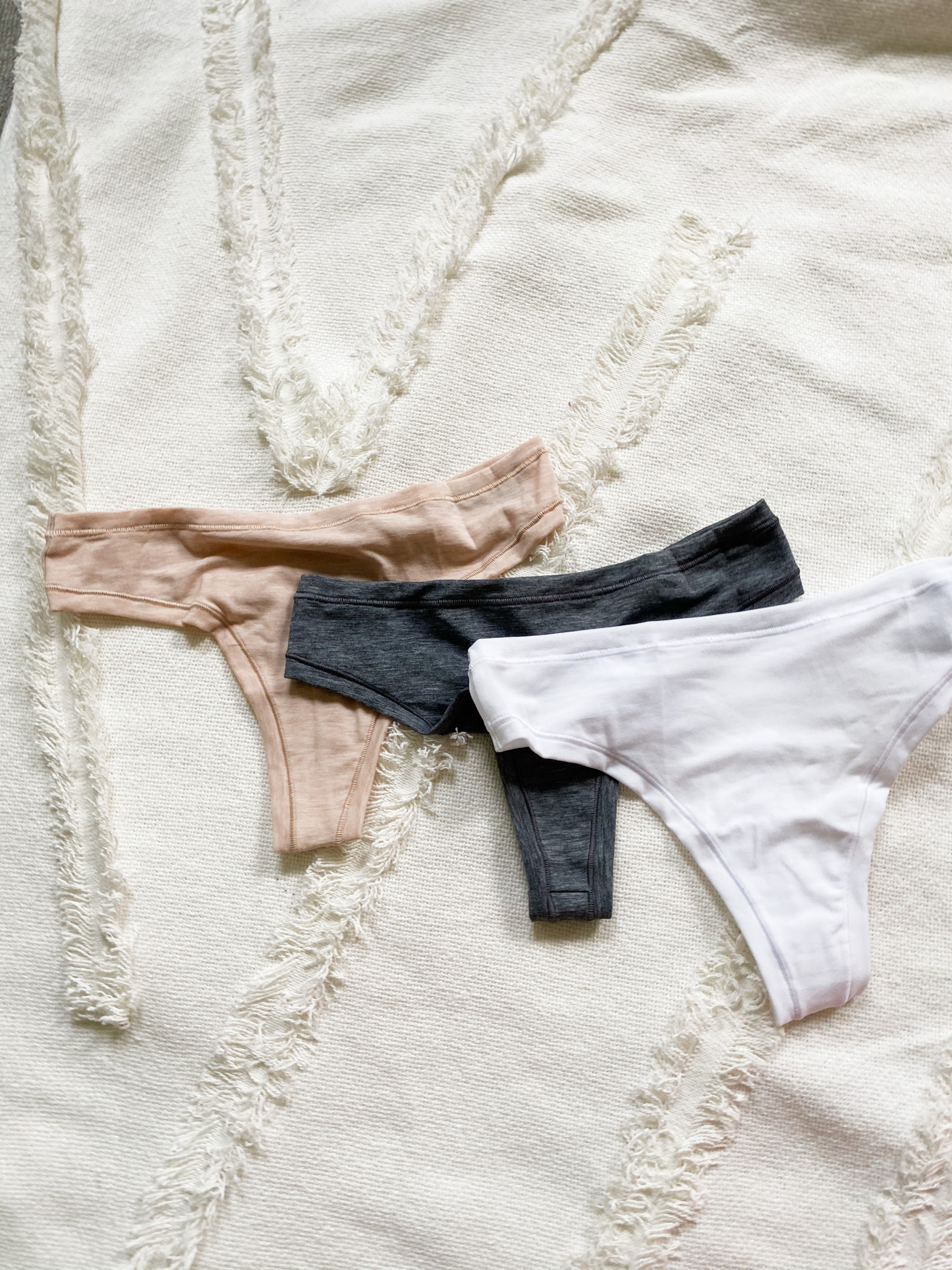 Amazon essentials Thong underwear
I've been looking for some good under garments to wear with all my white summer looks and workout gear. These thong panties are super comfy,  breathable and lightweight.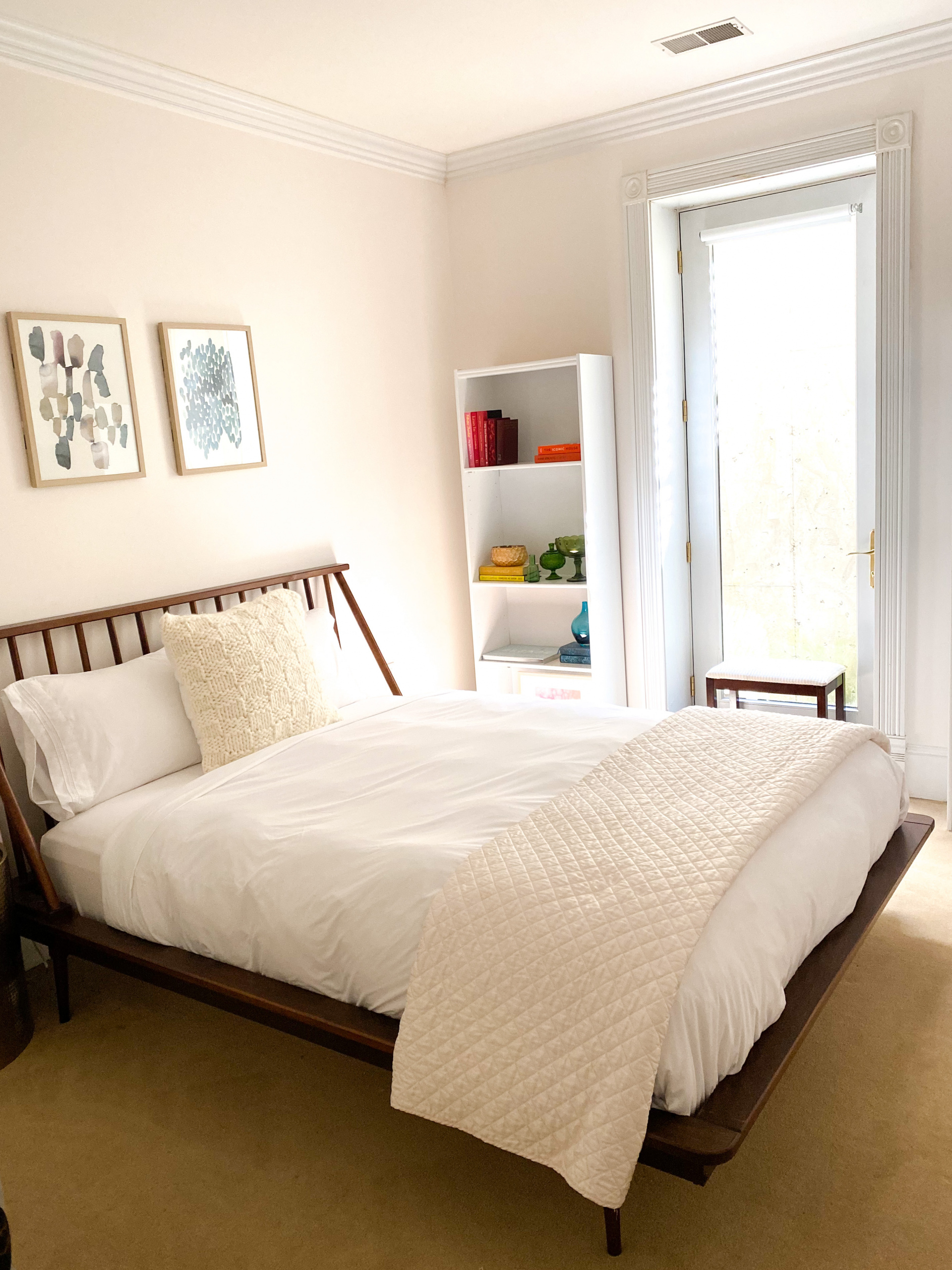 Bedsheets + Duvet Comforter
When redoing our basement, we wanted a relaxing space but didn't want to spend too much. These bed sheets are amazing. They are super affordable and feel great too. We also picked out duvet comforter from Amazon as well.

Button down Cover Up
The more coverups the better. This white button down cover up will also be headed to LBI with me. It goes so well with the swimsuits I already own!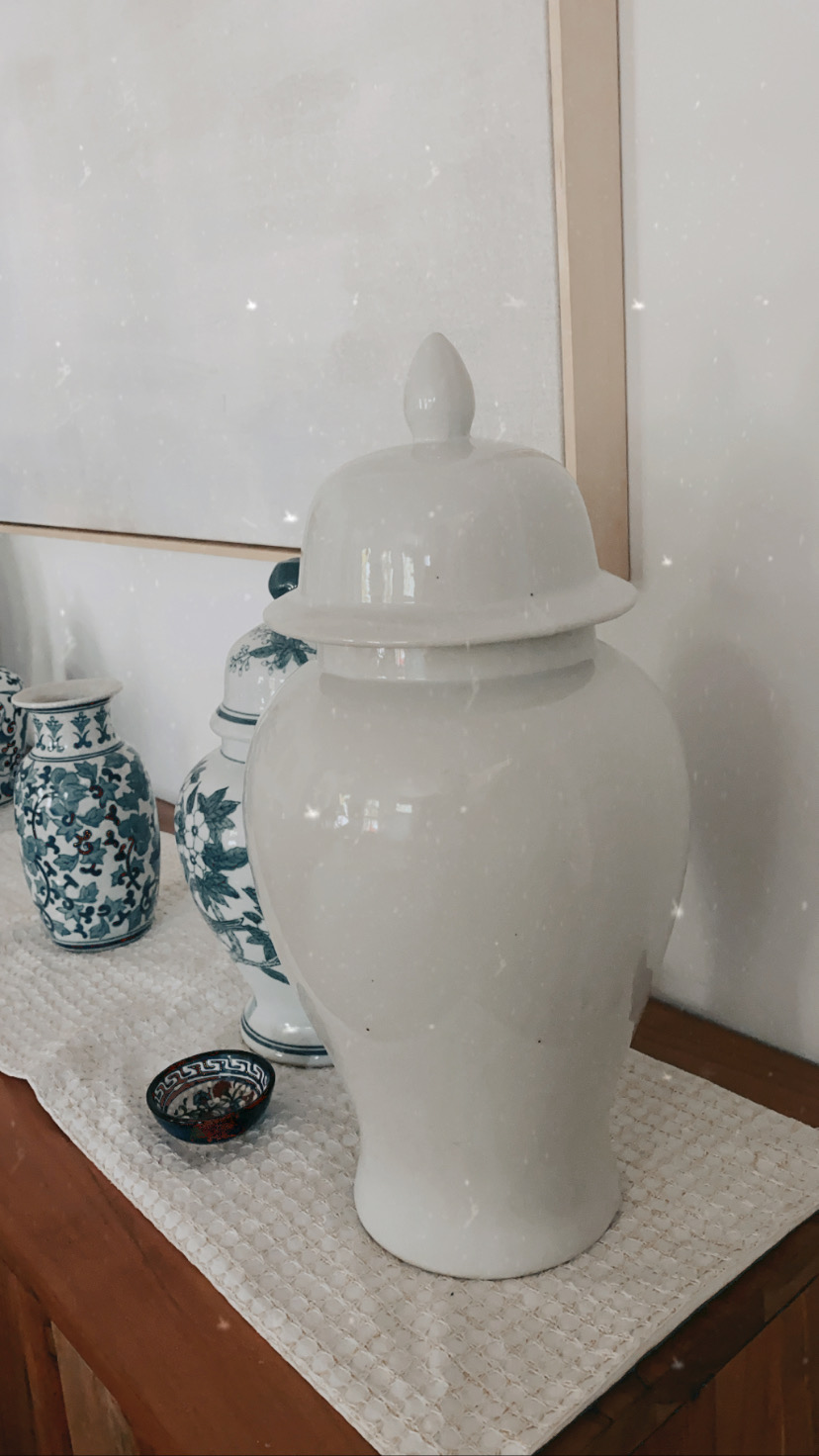 White Ginger Jar
With all this time at home, I've been looking around the house and spotting decor gaps. I need to upgrade some table top space and shelves. Knowing I wanted more ginger jars, I ordered this large white ginger jar to go in our living room. I'm thinking of getting one more to balance out the both sides of our sideboard.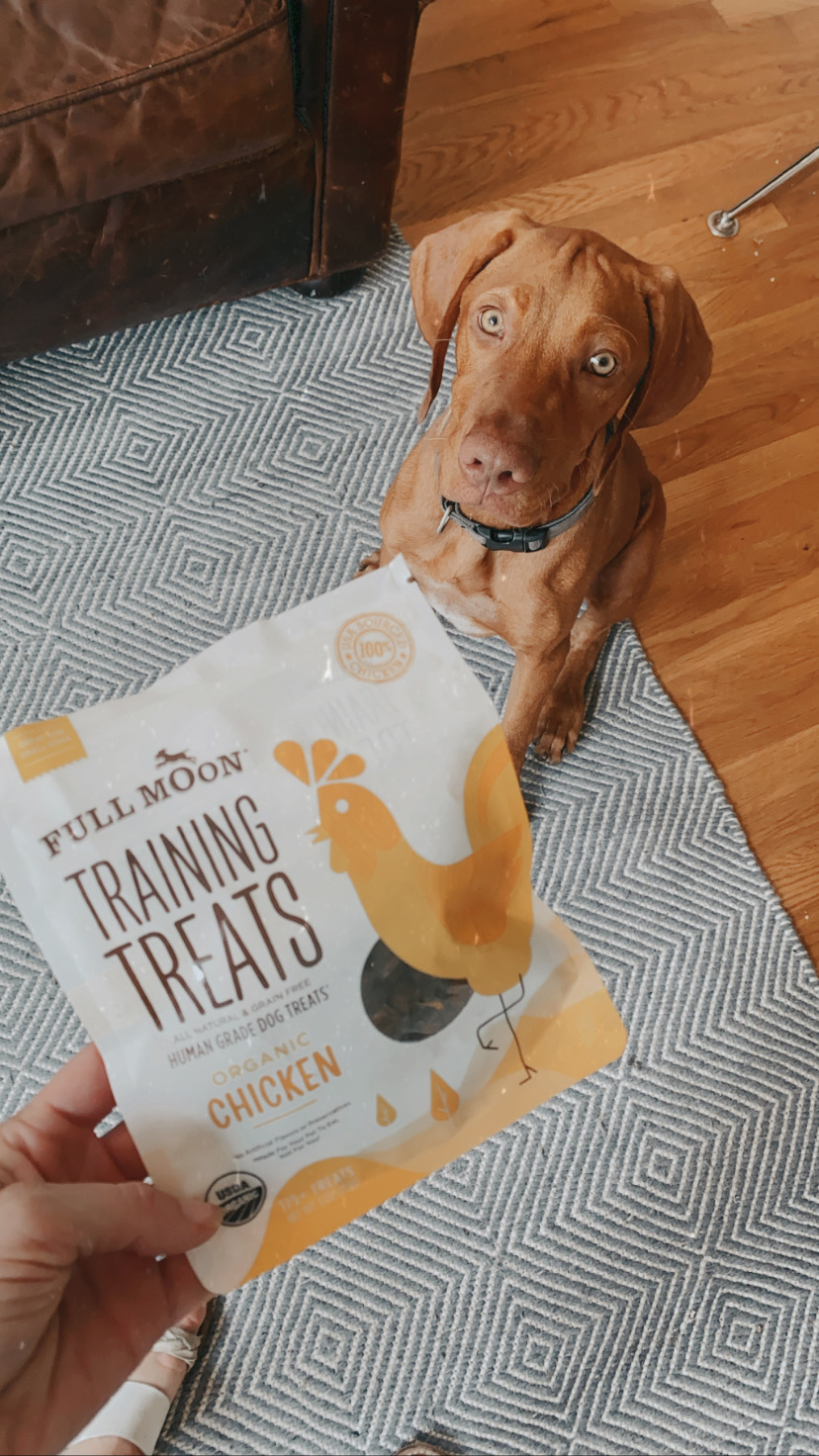 Puppy Treats
Tucker loves these training treats! We're trying to do some basic training with  Tuck and he seems to always listen when he knows these are around. Plus I love how they are human grade snacks! But don't eat them!!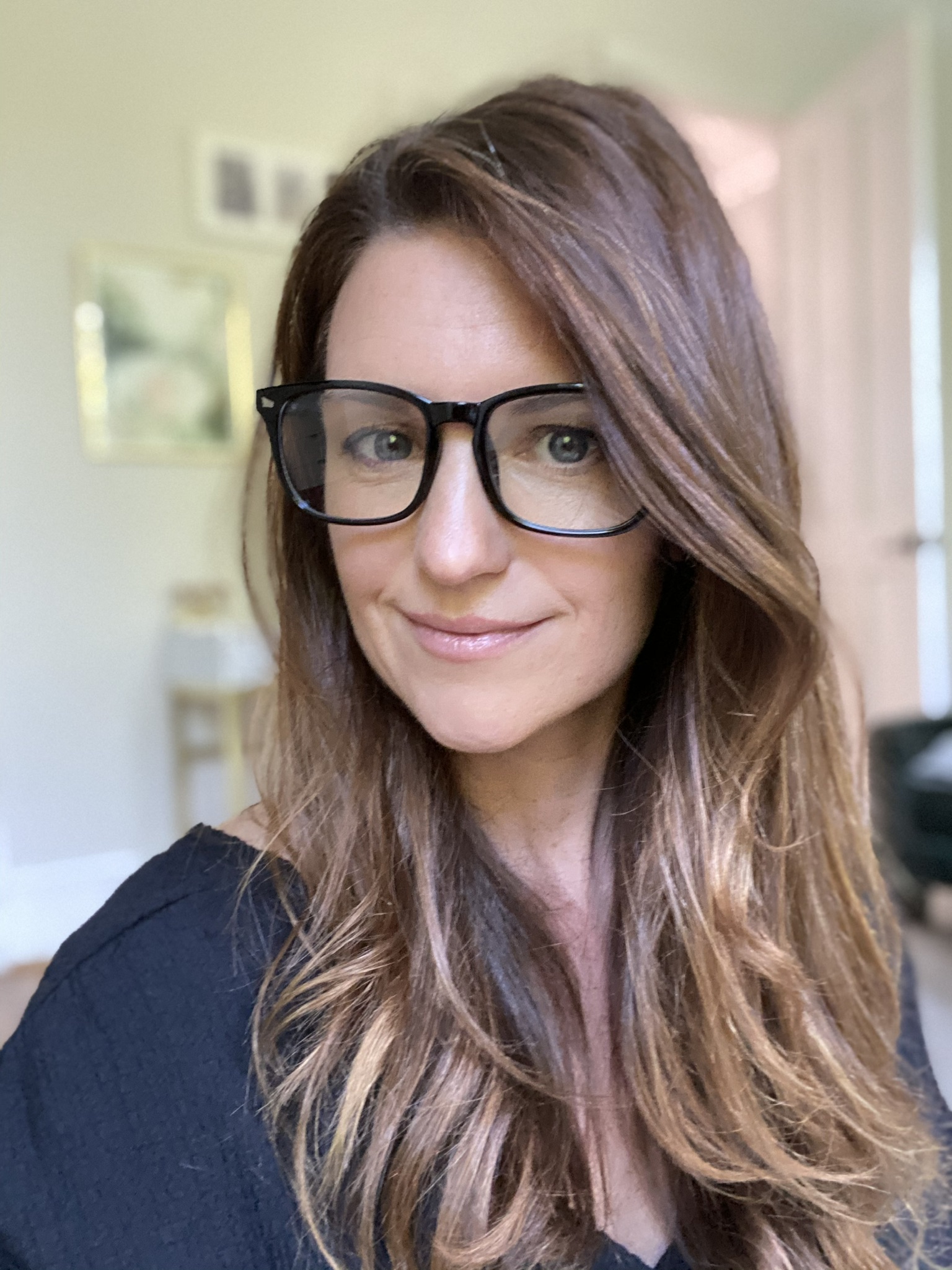 Blue Light Glasses
I spend a lot of time on my phone and staring into screens while writing blog posts. With these blue light glasses, I can protect my eyes! They come in a set with a clear pair.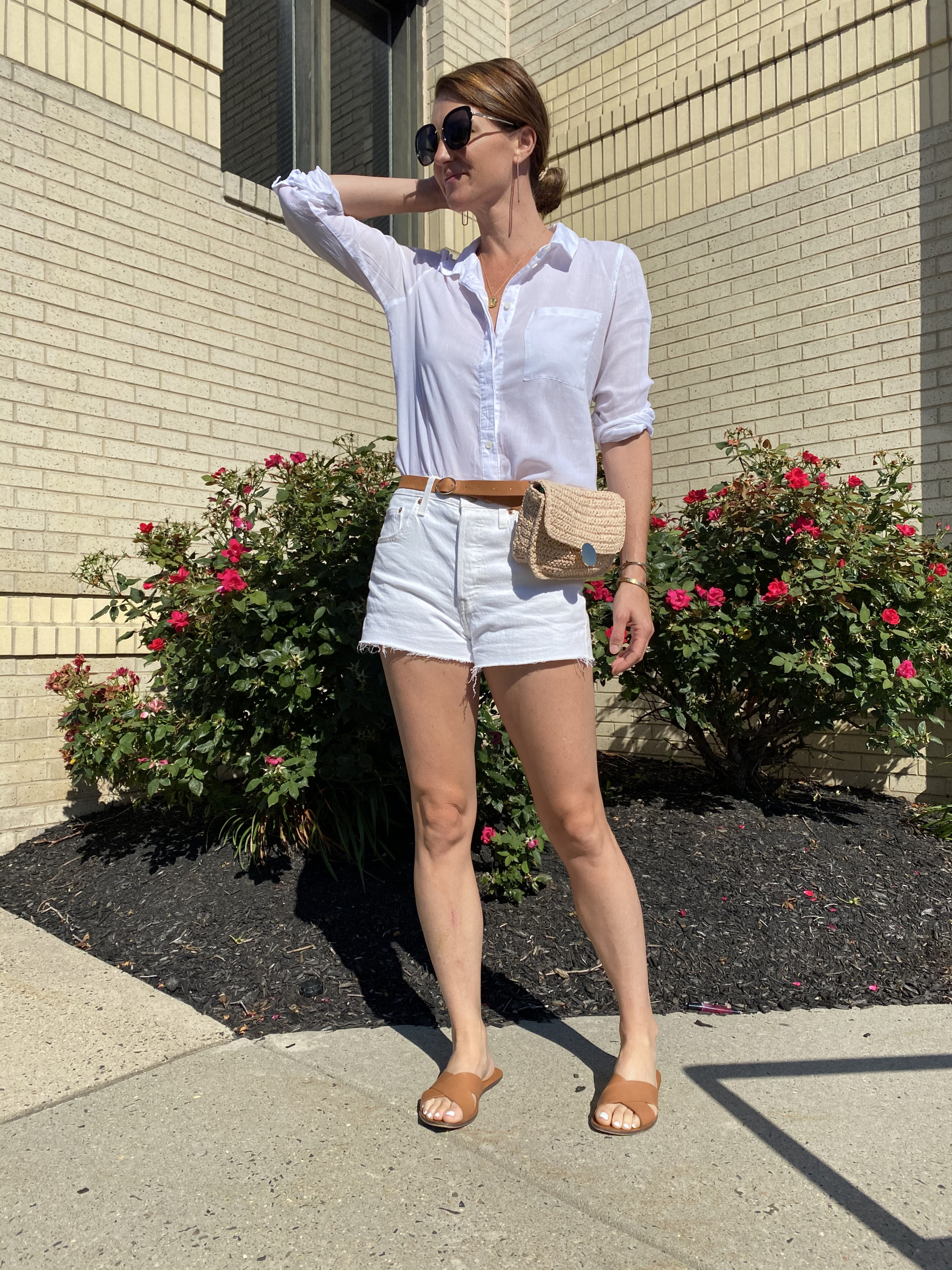 White Denim Shorts
You know you need this summer staple! I added these Levi's white denim shorts to a recent Amazon order and it's made my summer!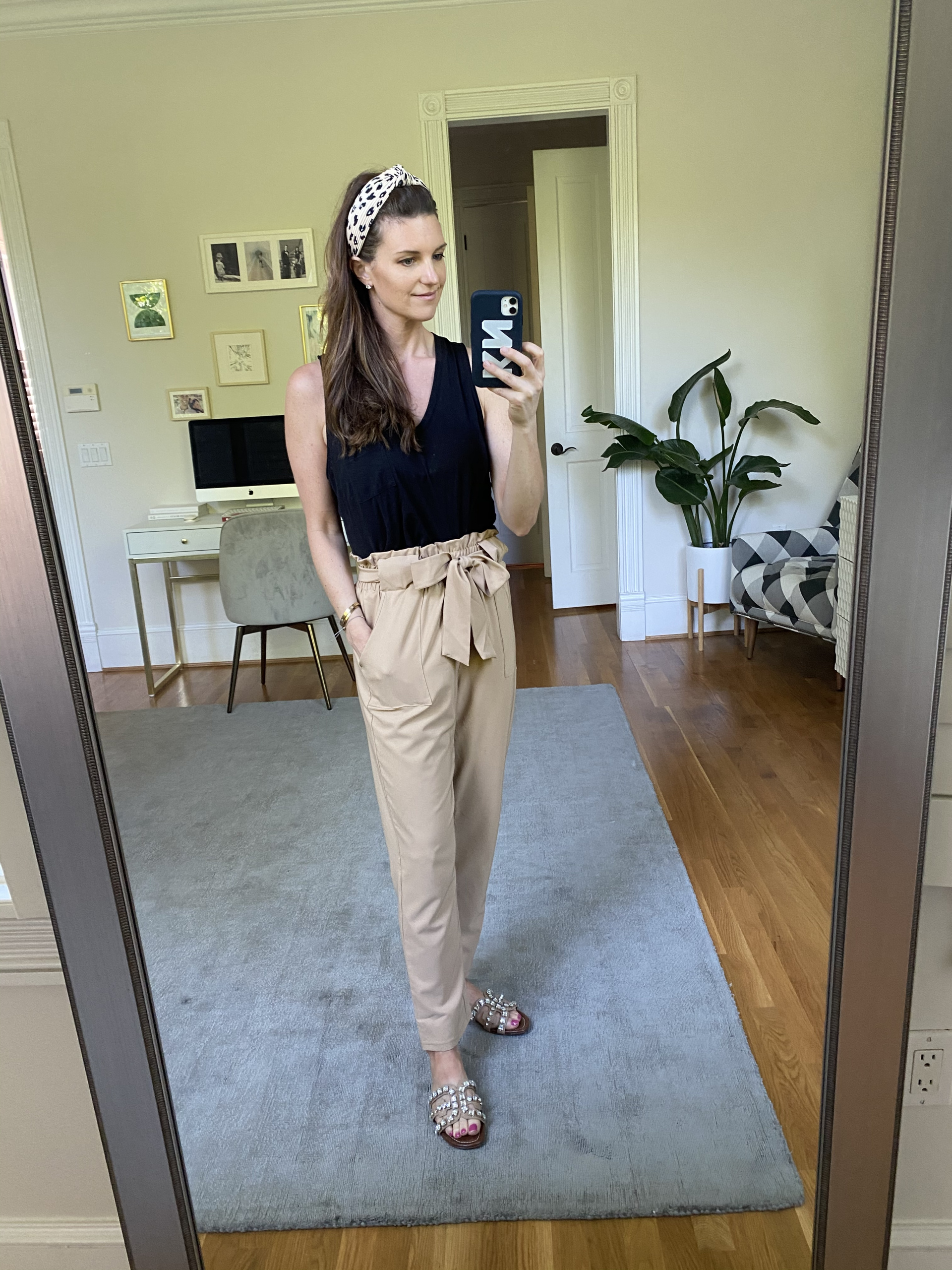 Paper Bag Pants
Its been too hot to wear these paper bag  pants with the recent 100 degree days, but I fully plan to have them as part of my back to school wardrobe.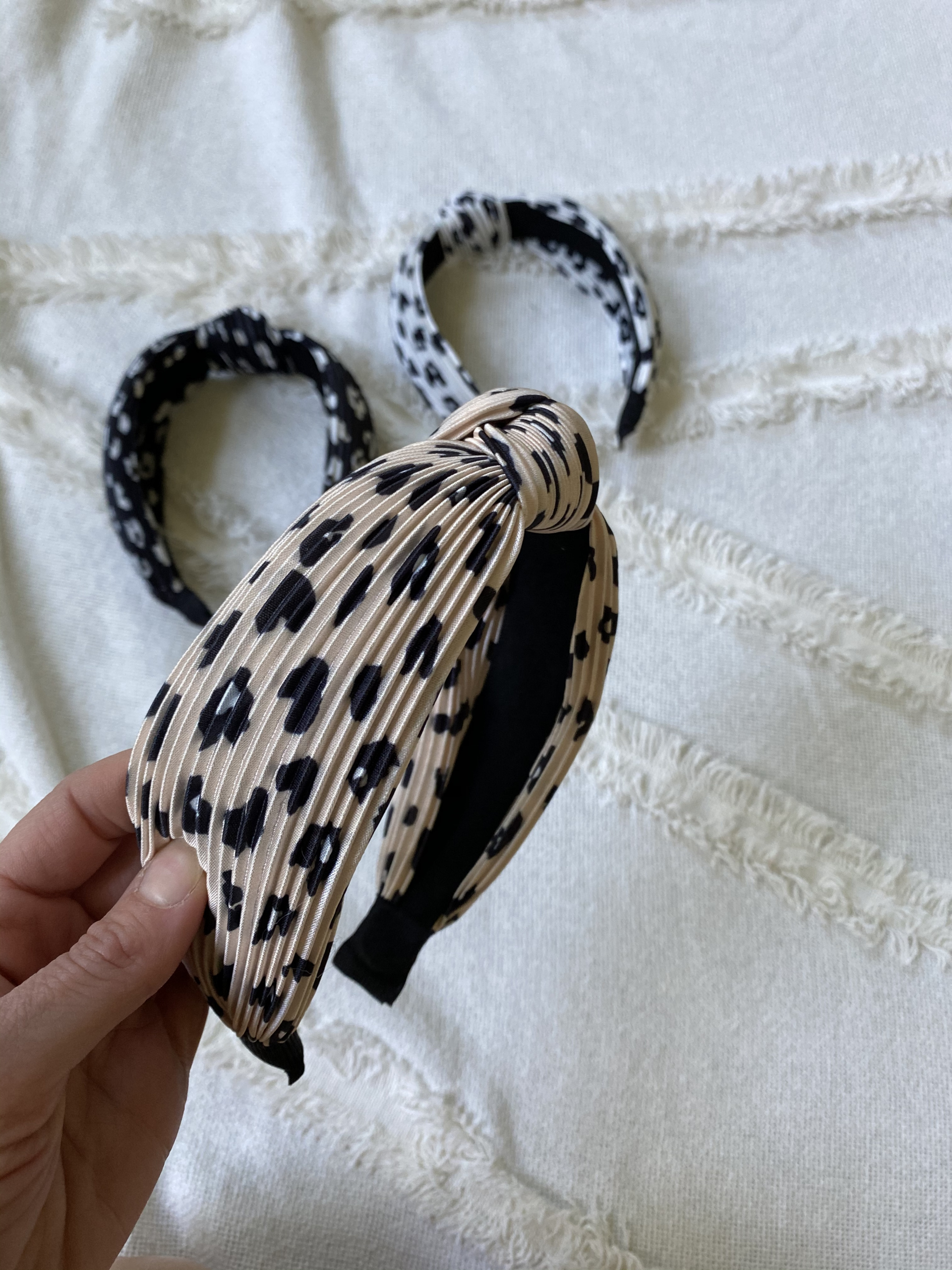 Headbands
These leopard print headbands come in a set of three. I've been sharing them with Marielle all summer.
I hope you enjoyed these recent Amazon favorites!
Shop Recent Amazon Favorites