July Roundup: Best Sellers, Favorites and More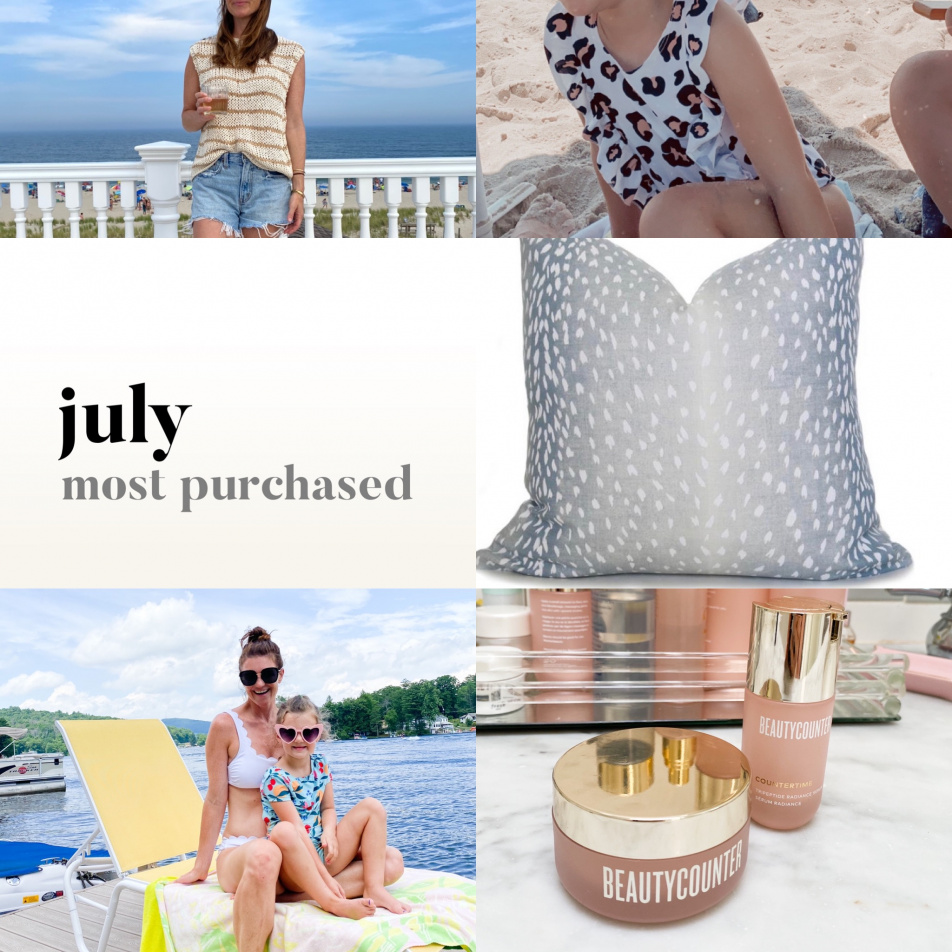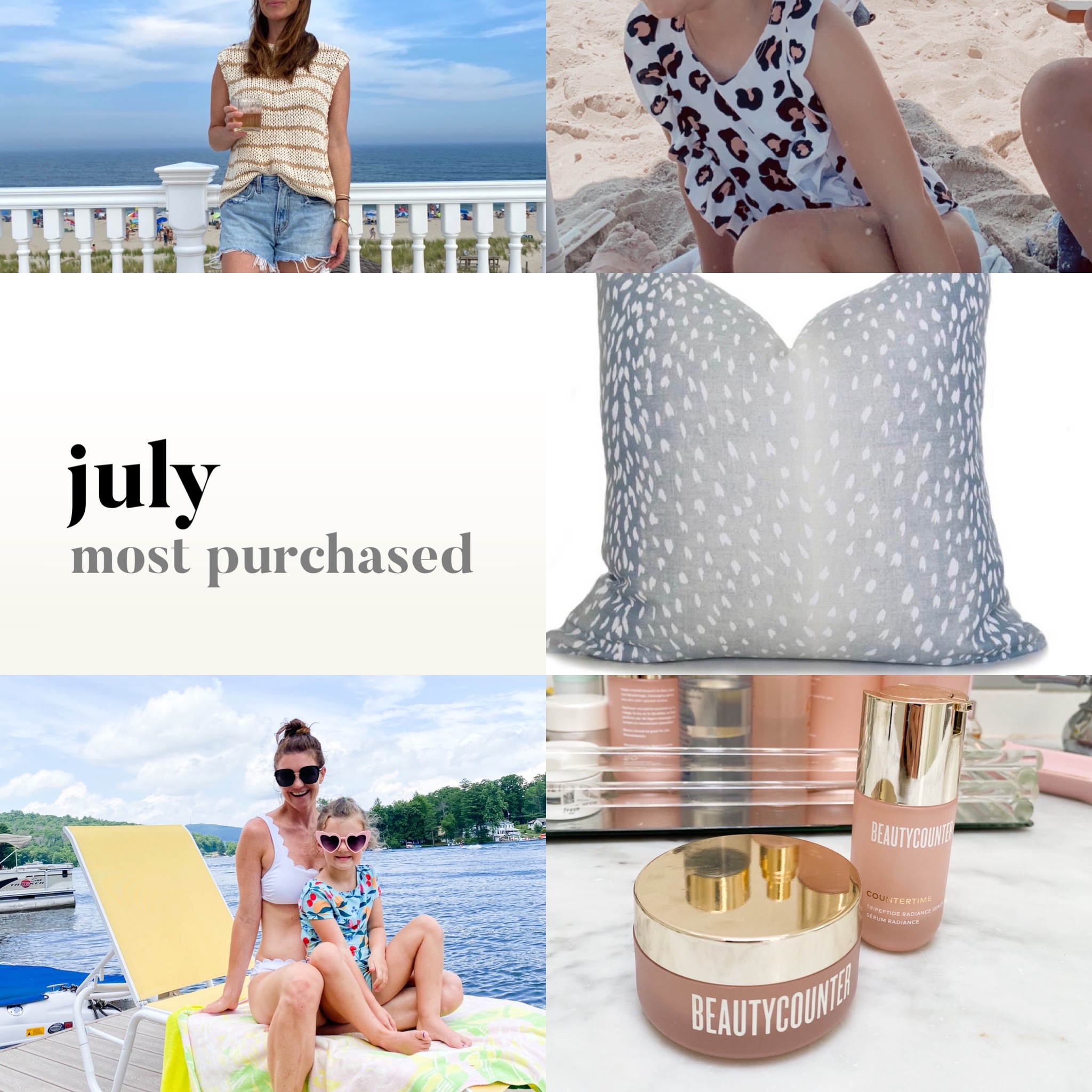 Hi friends! Well, another month in the books for 2020. It was definitely a fun month, but also a little unsettling. This July, we kept playing scenarios on what back to school would look like this year. Yesterday, we found out that DC will be all virtual. While not exactly the news I wanted to hear, I'm happy that we have an answer.
Now that we have a clear path, I'm ready to move on and try to just control the things I can control- my perspective, attitude and how I take care of myself and family.  I recently started following Moon Omens and it's been really helpful. Each day I receive an email with a daily affirmation. I read it out loud and take a deep breath.
July Roundup
We've been bouncing around a lot this July spending lots of time in the car traveling to the lake, back to Washington, DC and we're currently in Long Beach Island, NJ with my family. It's been great seeing family and having the kids enjoy the outdoors, but I'm also looking forward to not living out of a suitcase.
OK, let's get to the July Roundup!
Books I read in July
I am still gushing about Jessica Simpson's Open Book. It is seriously one of the best books I have ever read. She's so real and honest. Also, I can't believe how much she's been through! I highly recommend you picking this one up.
Also, I've been trying to really take my blog and business seriously these days. I love following Blair Staky of The Fox and She as well as her blogging site, BlairStaky.com. Reading her monthly income reports have been inspiring me to level up. Last month, she mentioned reading, Get Rich Lucky Bitch!  so of course I picked it up. It's really thought provoking and again, I'm trying to focus my energy on positive things that serve me.
What I Watched + Listened To this month
The most interesting show Jeff and I started watching was Unorthodox. It's on Netflix and was really good. It follows a girl, Esty, who escapes her Hasidic Jewish community and husband. Living in New York and New Jersey, I have seen many Hasidic Jews, but never really knew anything about their life and traditions. It was based on the autobiographical book: Unorthodox: The Scandalous Rejection of My Hasidic Roots
Another show we are working through finally is the Michael Jordan documentary The Last Dance.  Like most kids in the nineties, I knew all about the GOAT MJ and the Chicago Bulls, but not all the behind the scenes drama.
Now, what I'm currently listening to…
Are you as excited about the surprise Taylor Swift album as I am?!! I just love her. I mean, how many artists can say they have country, pop, and indie rock albums? Is there anything this girl can't do?
I wasn't able to properly listen to the album while on vacation, but it's my goal this week. And there is a fan theory about the songs that I am all here for. It goes that this album is about the woman, Rebekah Harkness, the heiress who's Rhode Island mansion Swift purchased. Swift felt a major connection to her. You'll notice that her songs are in the third person. So the way to hear Rebekah's story is to listen to the songs in this order: August, mirror ball, Betty, cardigan, illicit affair, exile, the 1, this is me trying, peace, epiphany, my tears ricochet, hoax, mad woman, seven,  invisible string. 
July Instagram Roundup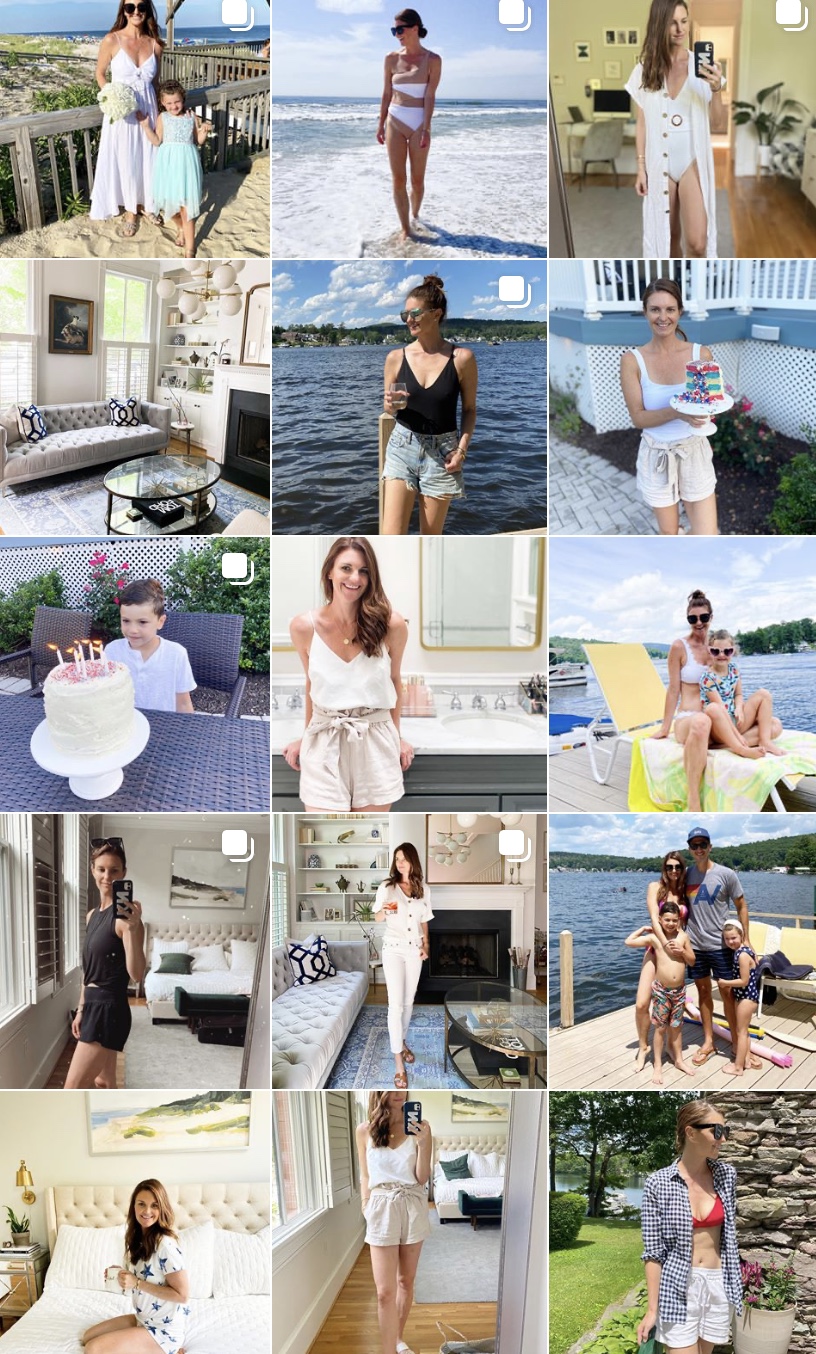 Here are a few outfits I wore in July. If you like any of these, you can easily shop the looks on the Like To Know It app. You can also head to my Instagram account to grab the exact link.
July Most Purchased Items
The Countertime Collection
This clean, anti-aging skincare collection is what I use. It includes a cleanser, essence, serum, day cream, night cream and eye cream. If you're a first time client, you can save 20% on your purchase!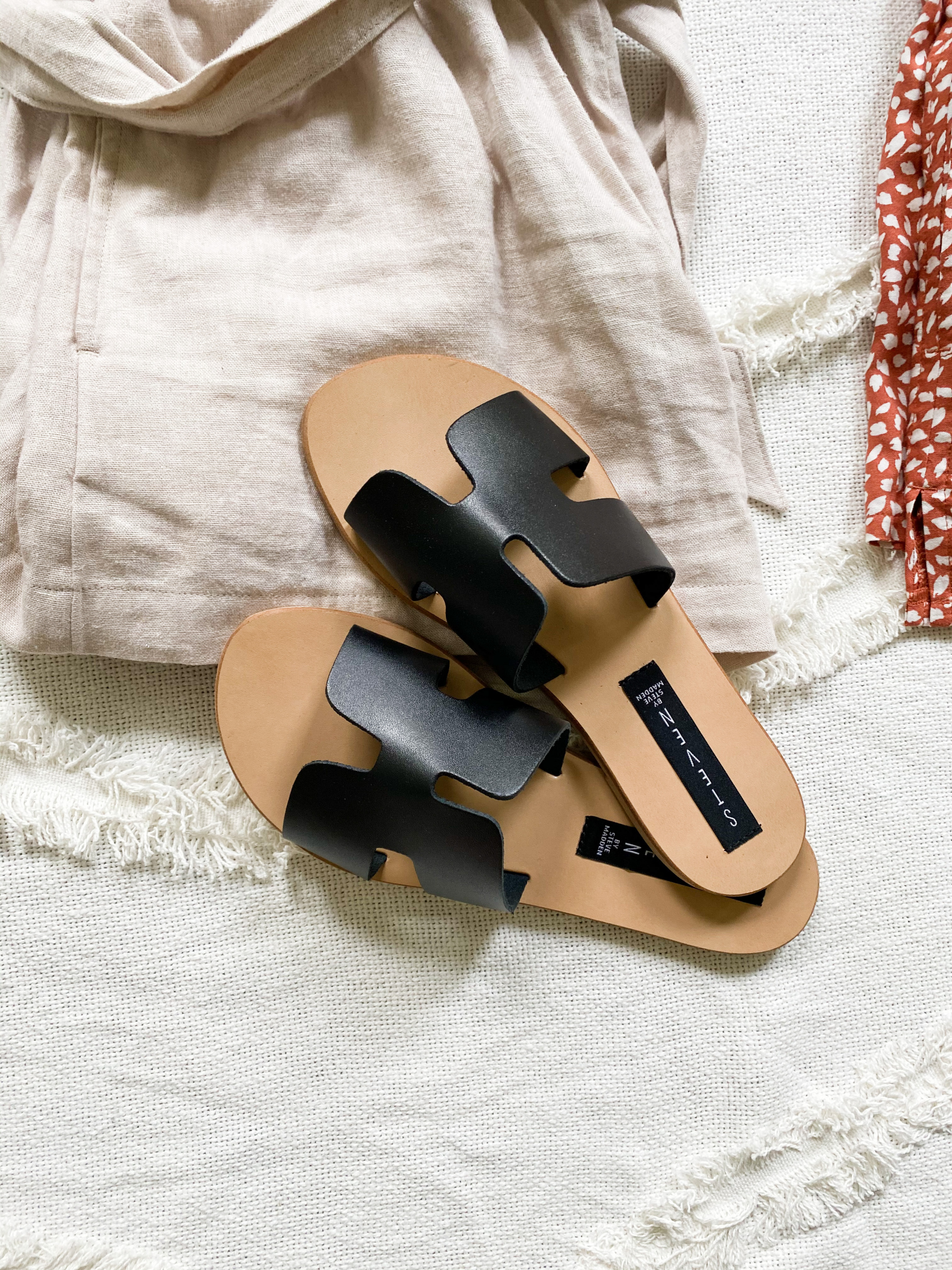 These have been my summer staples. I also have them in a leather croc cognac color.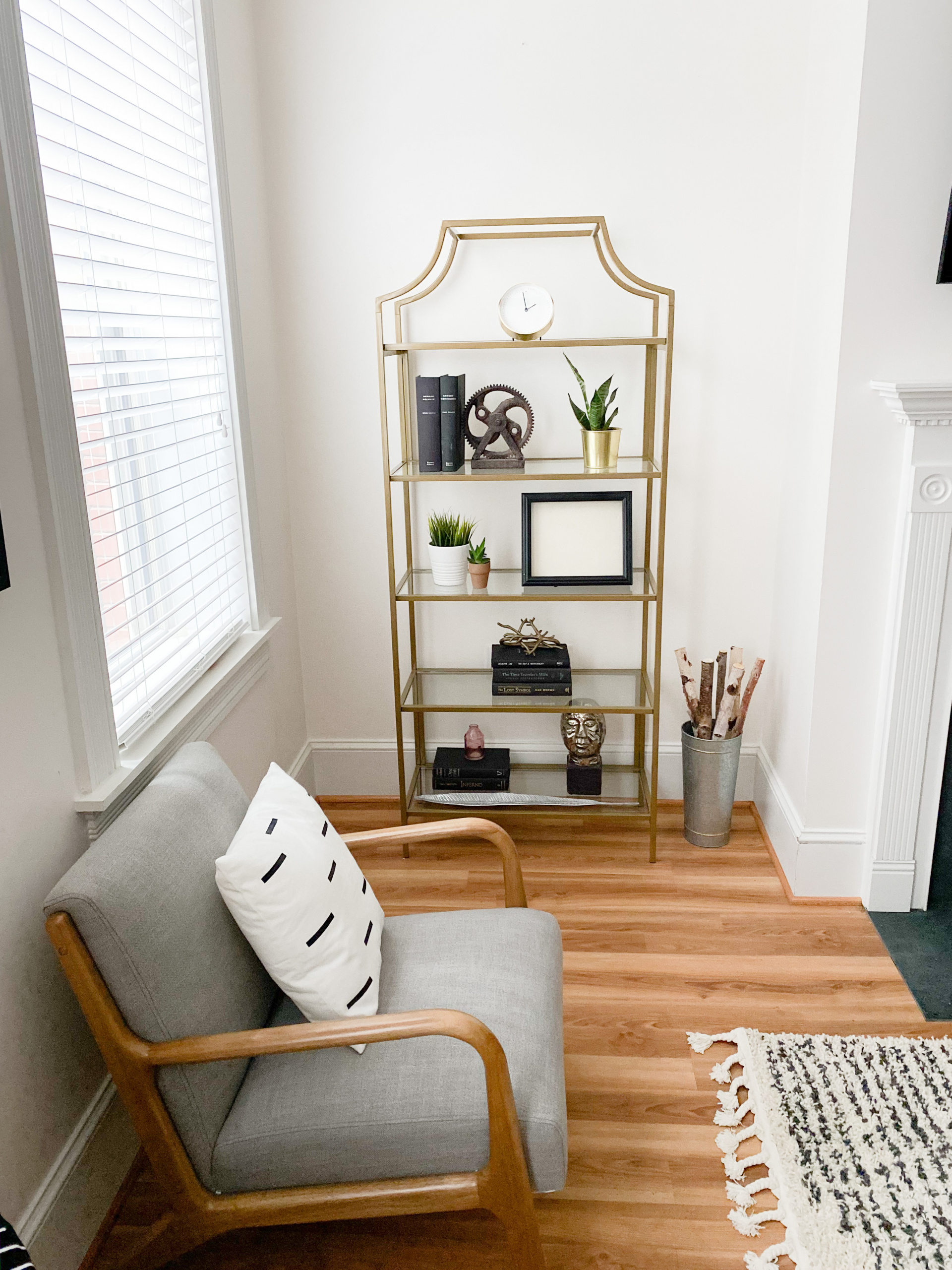 So affordable and so stylish! I have this in my basement and it's perfect.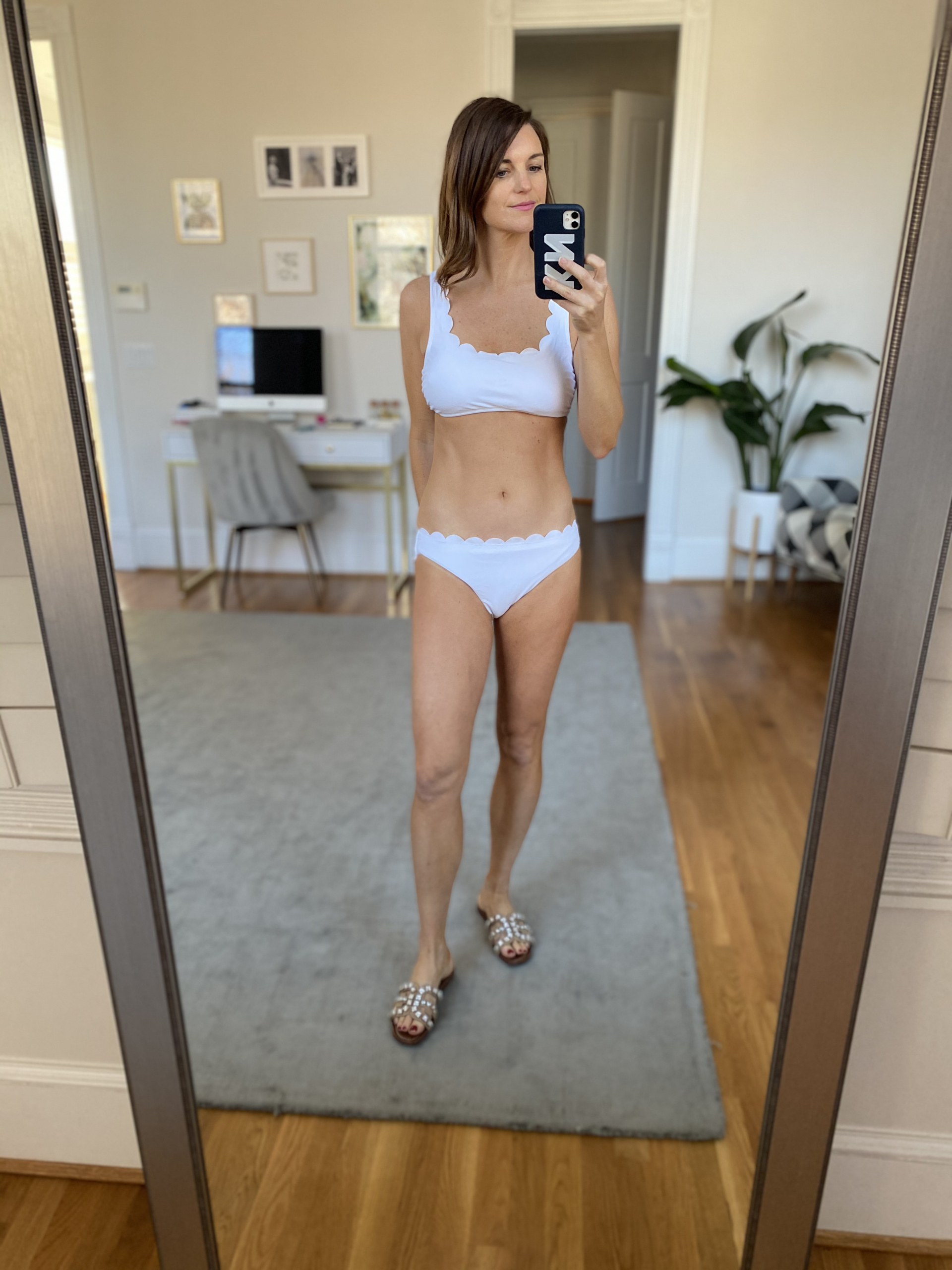 Every year I grab some swimsuits from Target and they do not disappoint!

Free people top + Abercrombie denim shorts
I just wore this the other day while on vacation. Such a great summer outfit. You can shop the full look HERE.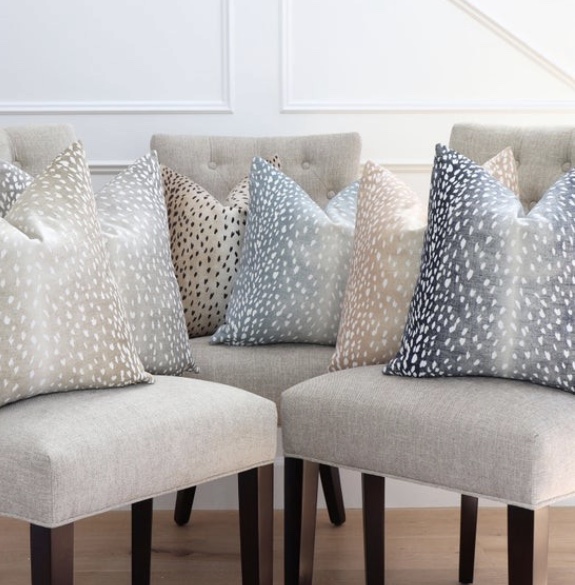 Antelope Print Pillow Covers
I polled my IG followers for help with some throw pillows in my living room. Thankfully, they validated my choice to go with these pretty antelope print pillow covers.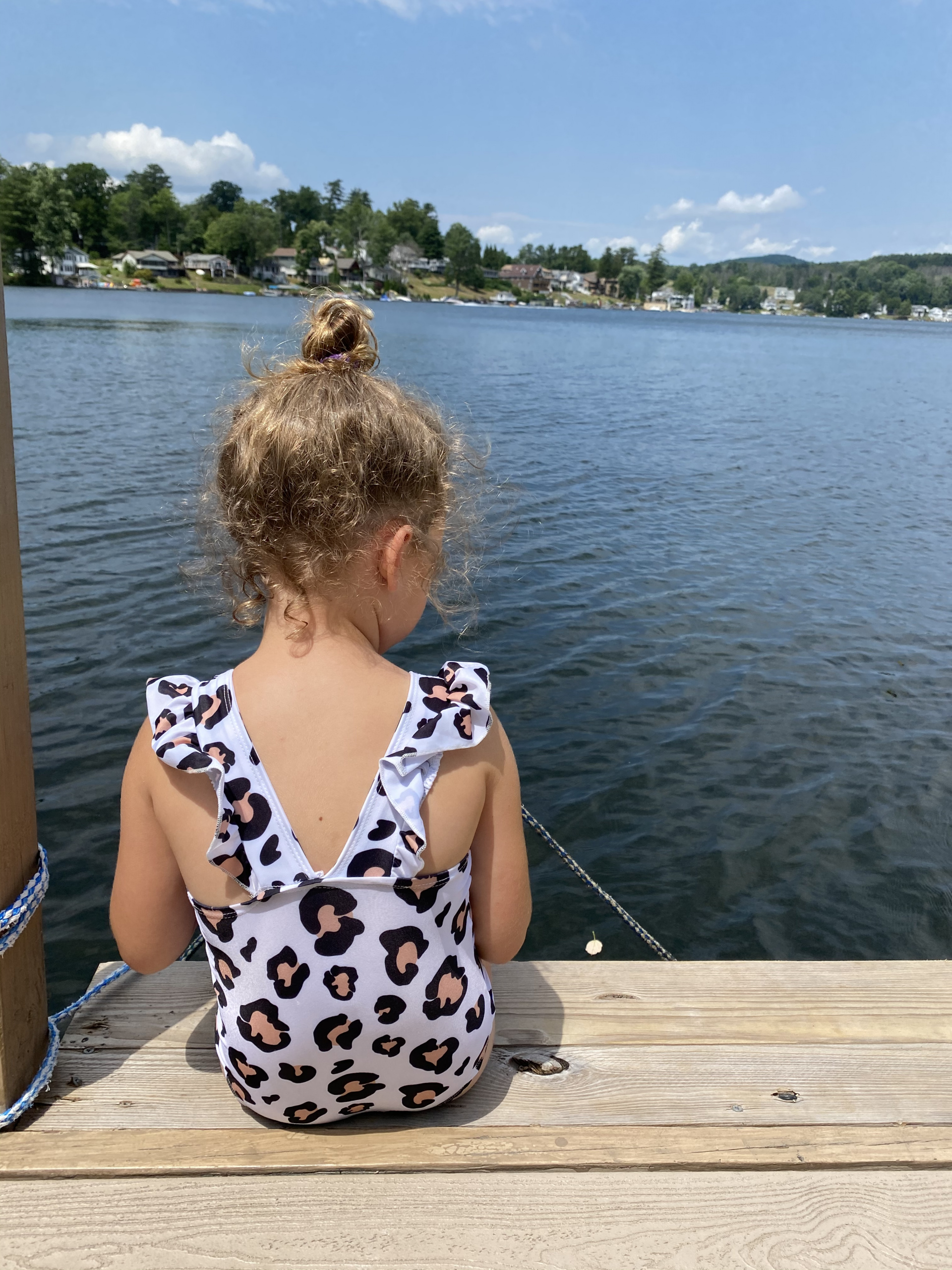 I picked you this leopard print swimsuit from amazon last year and Marielle wanted a matching one! Just like mine, this is a French cut on the bottom, so heads up that it does show a little cheek!
And there you have it! Share you're favorites from the month below. Looking forward to an amazing August!
xo,
Kellie
Shop July Favorites