What to Wear to a Black Tie Wedding: The Yellow Dress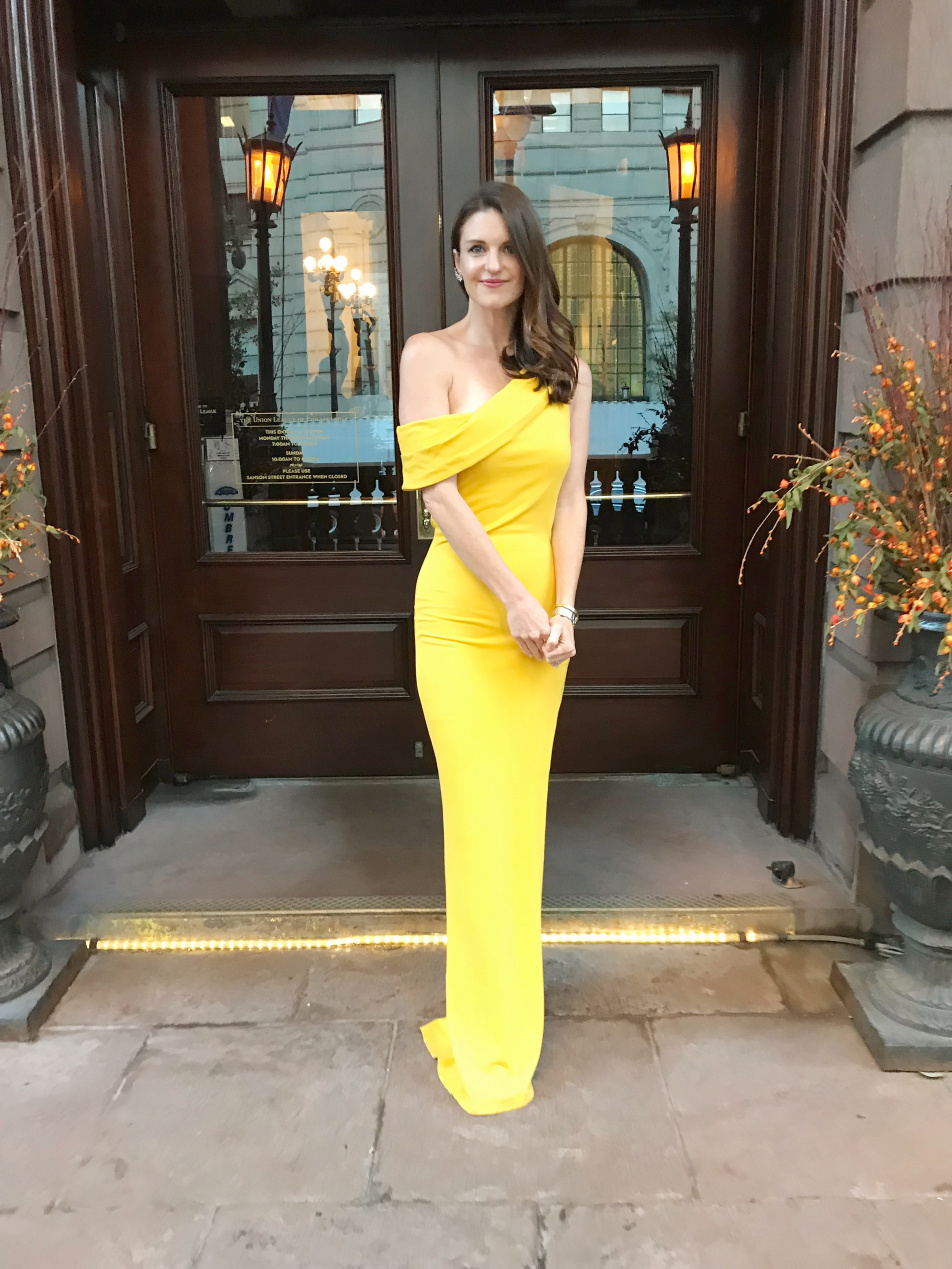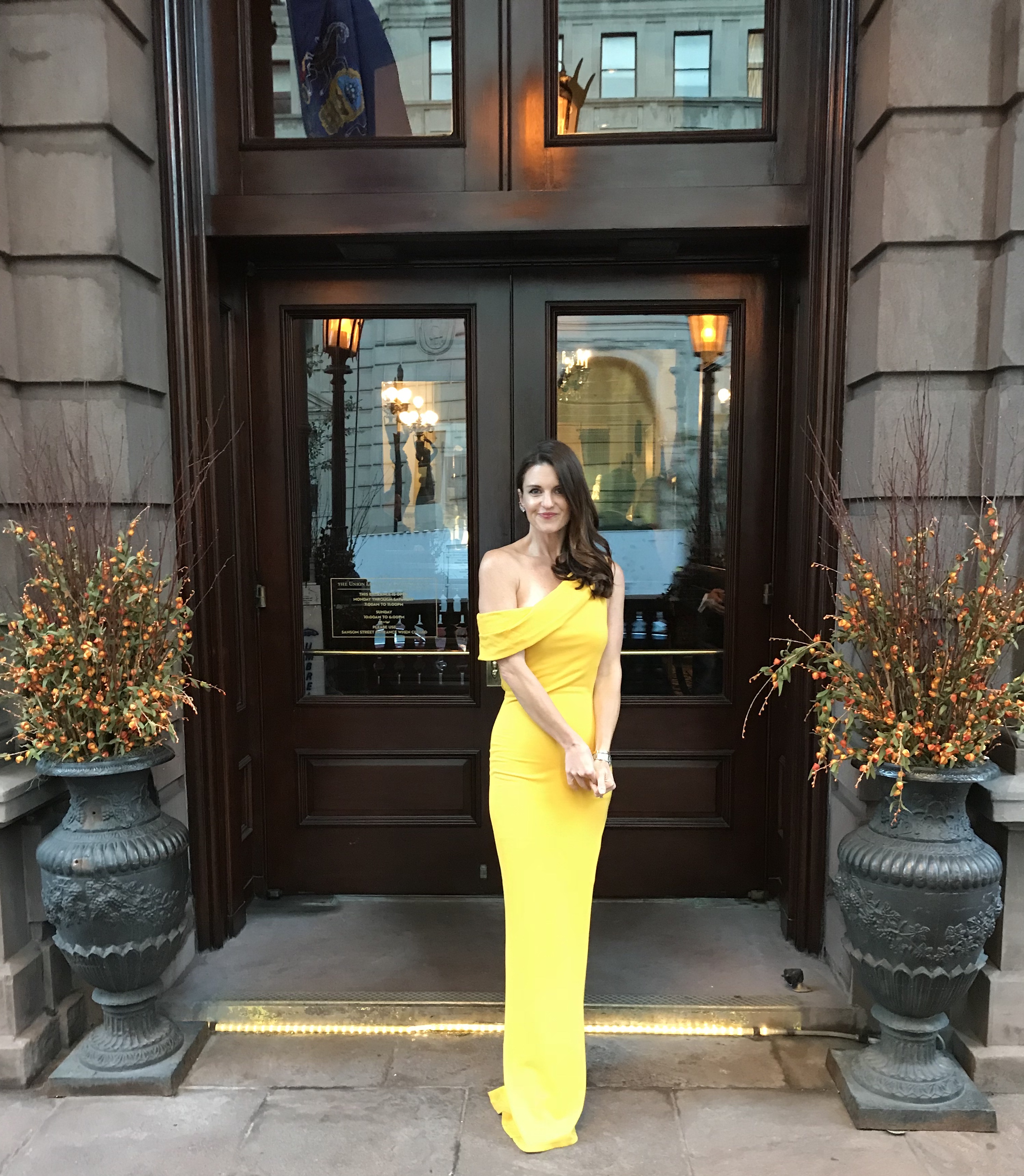 Yes, friends. I went to another wedding.  And this time, I did something I've never done.  I wore a yellow dress.
This wedding was really exciting since it was in our favorite place, Philadelphia, at the Union League.  The invitation stated "Black Tie Preferred" which was also a first.  Events that require Jeff to put on a tux aren't very frequent so we like to rise to the occasion.  Especially at a place as historic and elegant as the Union League.  Knowing that I had just worn a short navy cocktail dress to my sister-in-law's wedding the month before, I wanted a completely different look.  For this time, I wanted a glam, old hollywood style dress, which is a little out of my comfort zone but wanted to try nonetheless.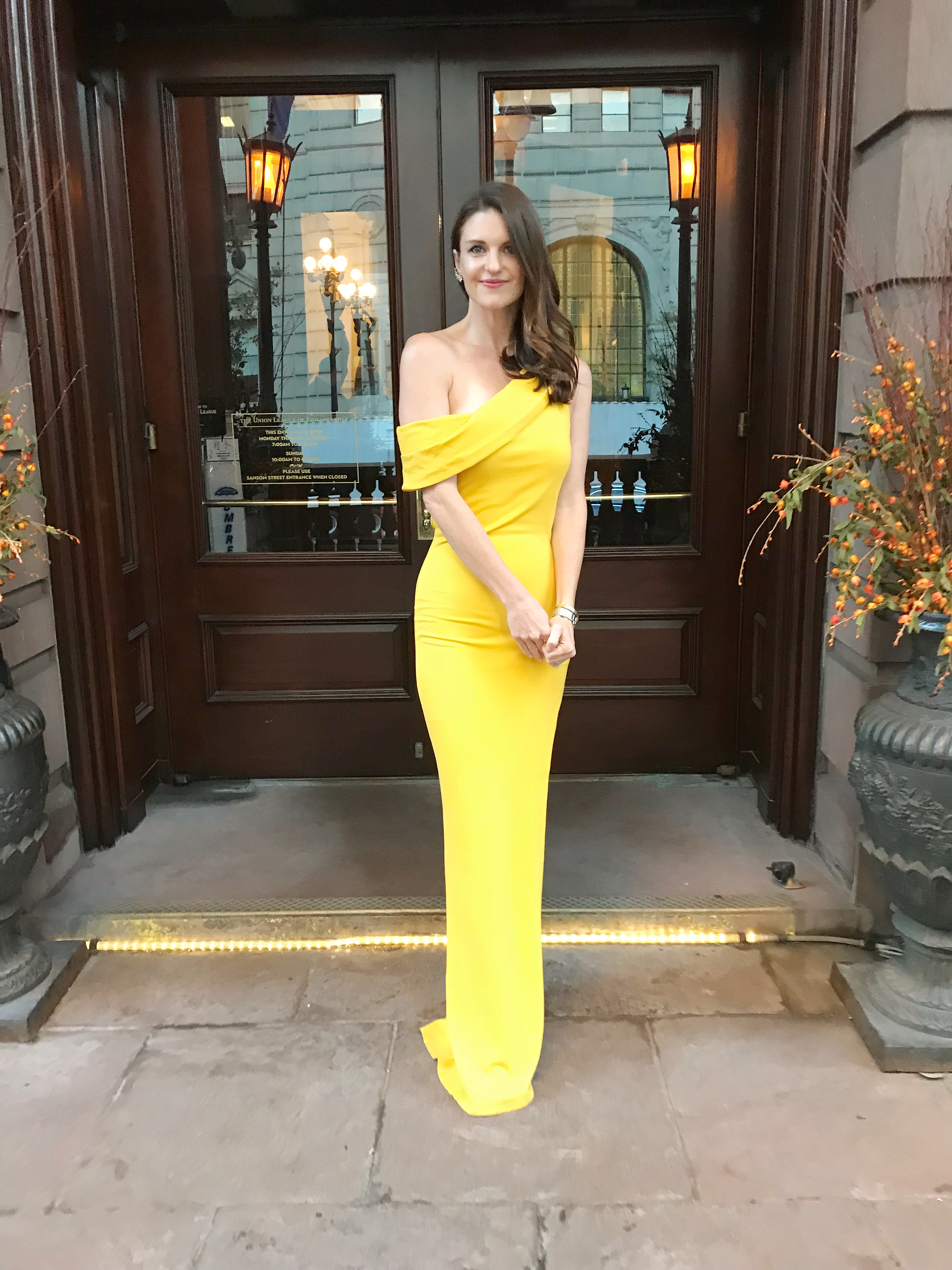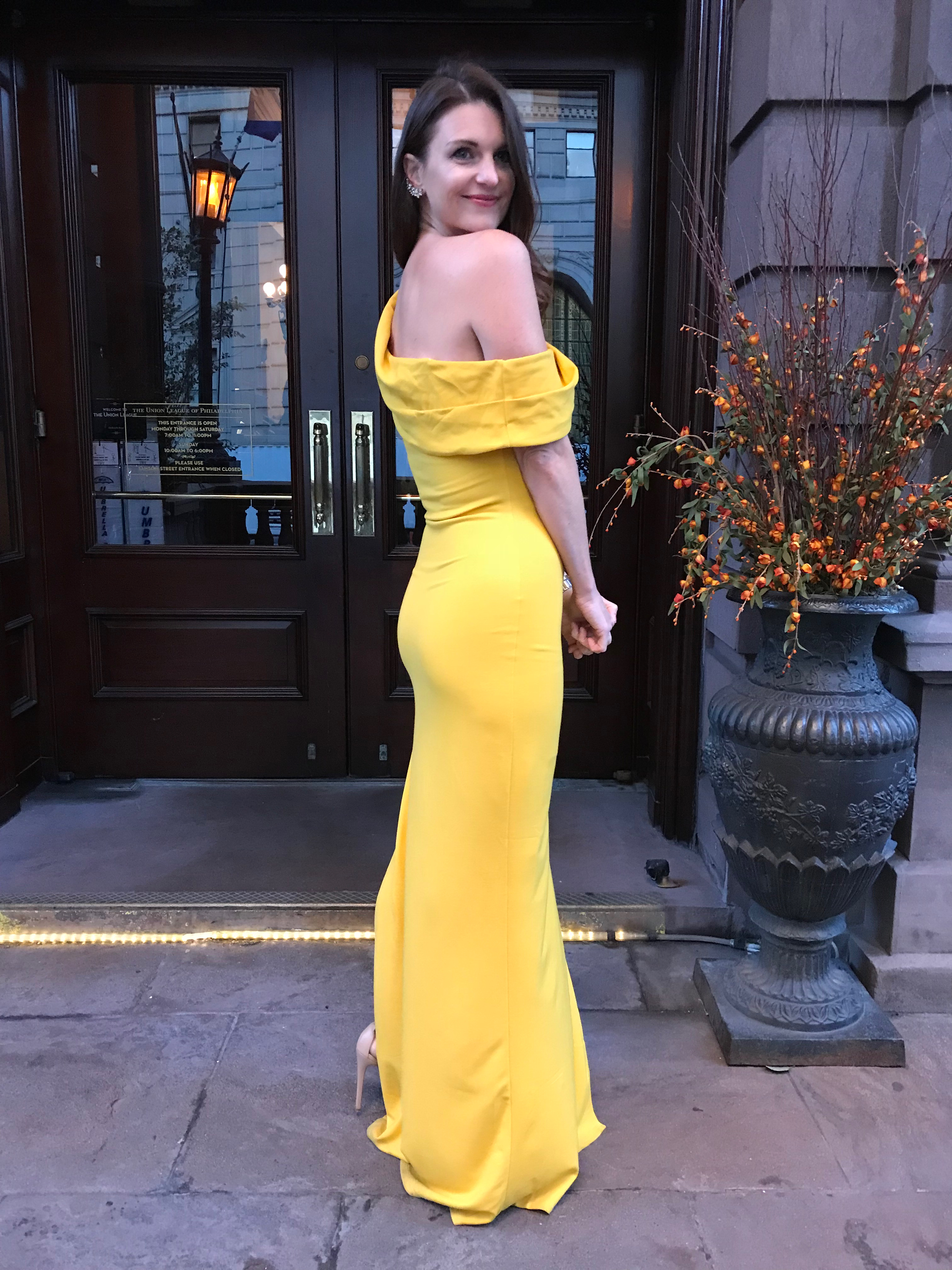 The Yellow Dress Look:
Inspired by a few red carpet, royal and celebrity looks, I decided I should wear a yellow dress.  Now, I made my bridesmaids wear this to my own wedding 9 years ago.  And I've mentioned in a few previous posts.  But I never actually wore a yellow dress, let alone to a fancy affair.  I spotted this dress and this dress on Revolve, and ordered them both.  For sizing, I thought I could pull off a small, but it was waaaaaaayyyy to tight and had to replace with a medium.  It was still very form fitting and you know I had Spanx on underneath, but I felt more comfortable.
The Reaction
I knew this dress was special.  I mean, since I go to so many weddings, I usually do Rent the Runway.  But I felt this was the one and I actually purchased it.  I've gotten pretty good at dress selection over the years so receiving a compliment isn't out of the ordinary.  But when you wear a yellow dress, you make a statement.  It's not obnoxious.  But you will stand out as it is not a color many people will choose.  I would say that 80% of the dresses were black and the rest were reds and blues. So you automatically catch people's eye. In my mind, you're not just being complimented on the dress, but the confidence that it exudes.  Because, once you put it on, you have to own it.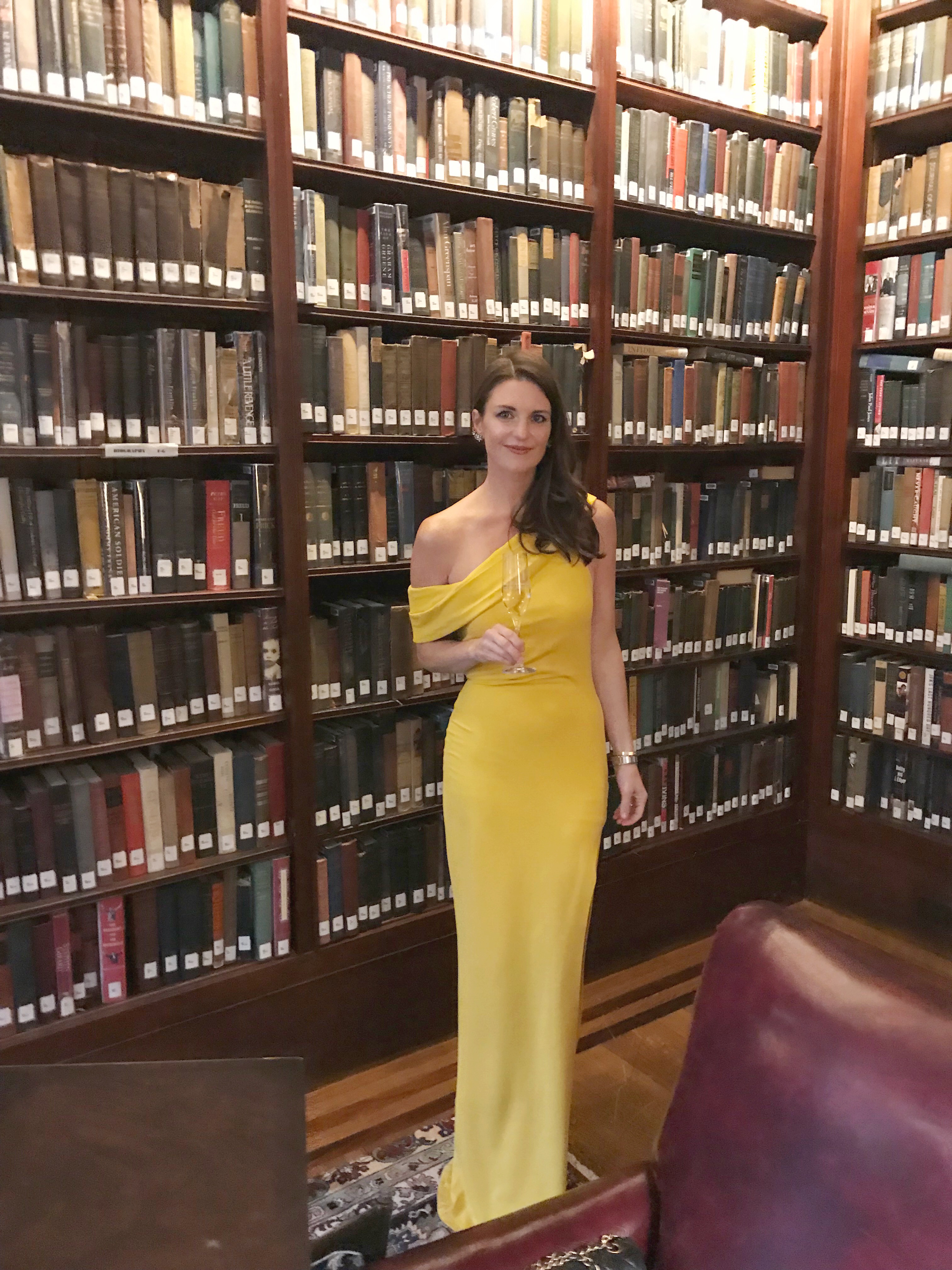 Have you worn a yellow dress to a wedding?  How did you feel about it.  Share your experience below!
Shop the Yellow Dress Look: