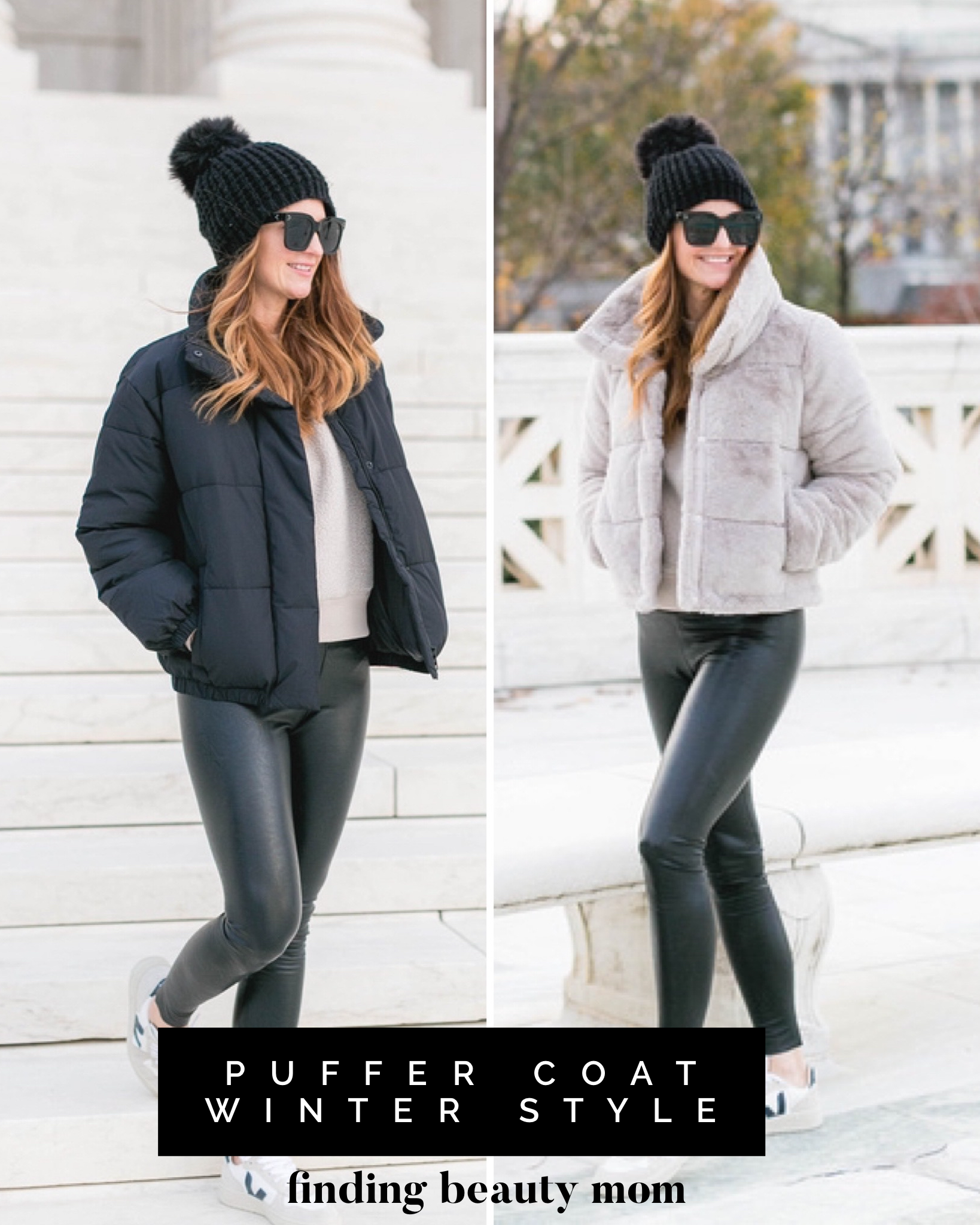 Staying warm and looking cute don't always easily go together in the winter. A few months ago I picked up these two puffer jackets and they both have become my winter essentials. If you're looking to add a puffer coat this year, I'm going to break down why these two styles work so well.
2 Puffer Jacket Styles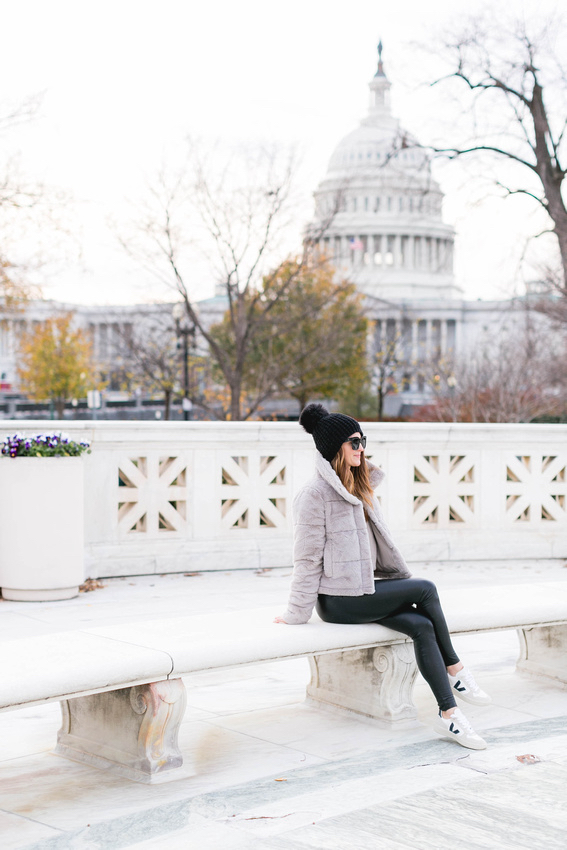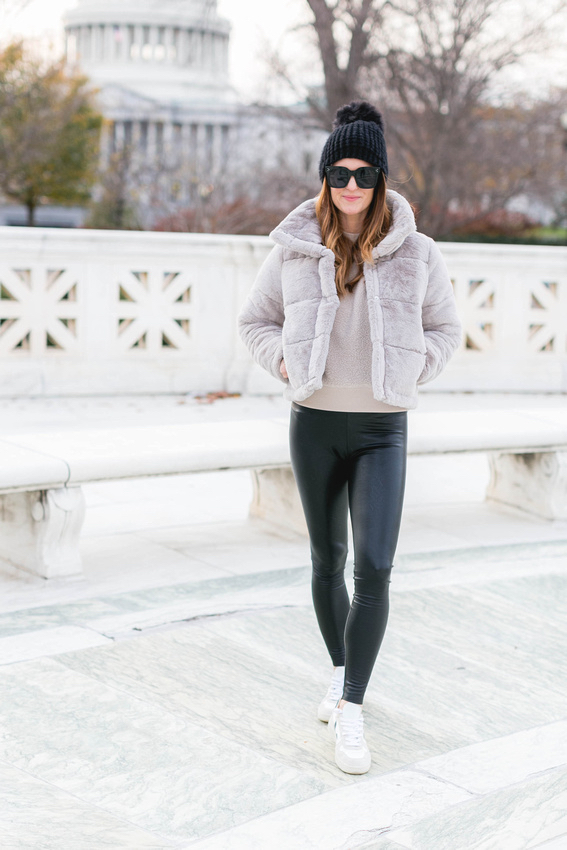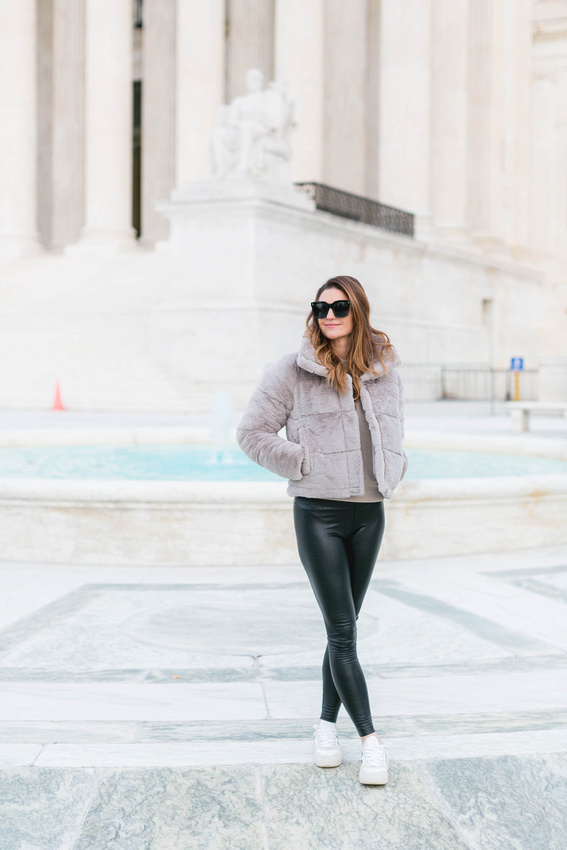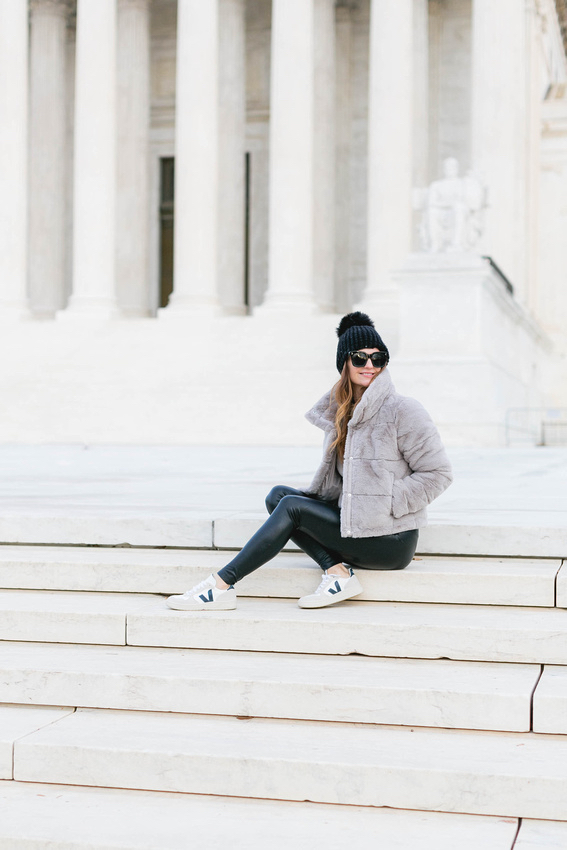 The faux fur puffer jacket look
Lets start with the faux fur puffer first. I wear this every Wednesday to the studio. Since it started getting cold, it's been such a great look over whatever workout outfit I have on that day.
This one is from Abercrombie. It's been on sale a few times over the year so hopefully when you're reading this post you can get it at a discount. It's so cozy and I always get lots of compliments when I wear it. It comes in so many colors: brown, black, leopard and more! I'm wearing the light grey.
For more faux fur puffer jackets, check out these below.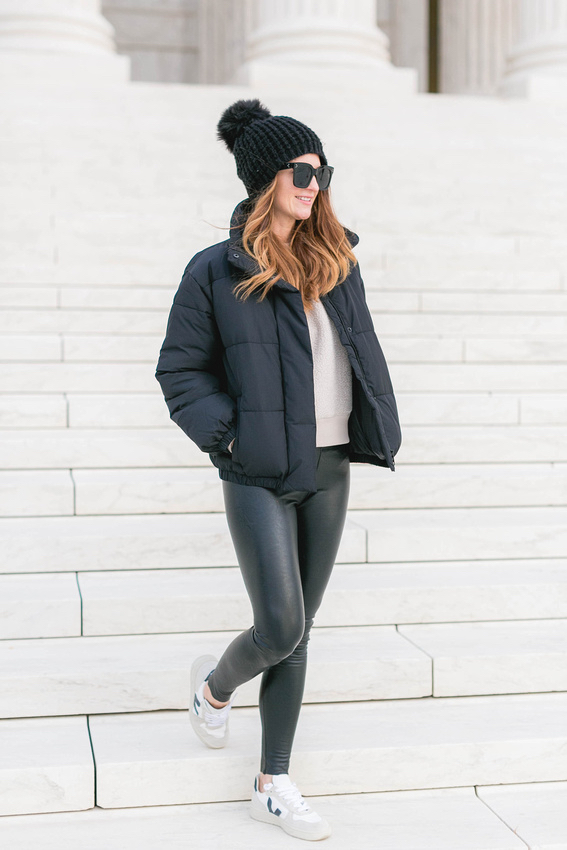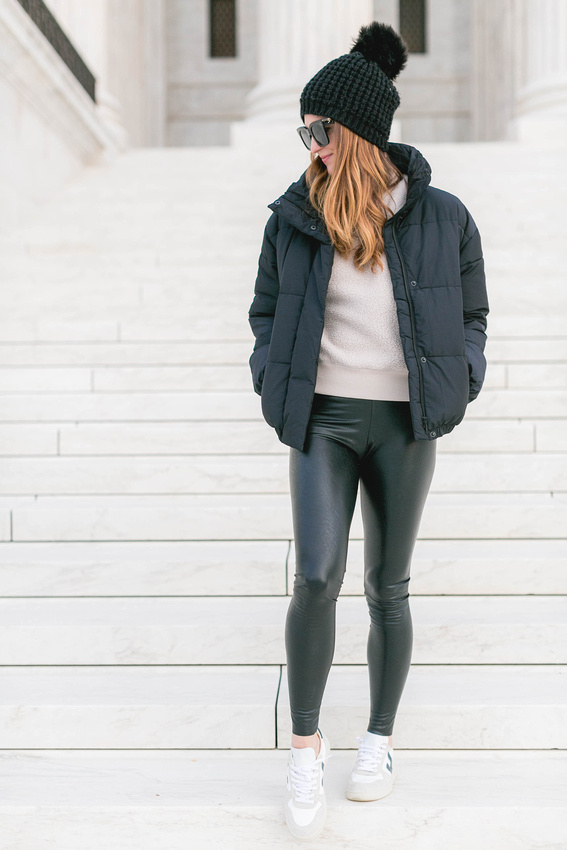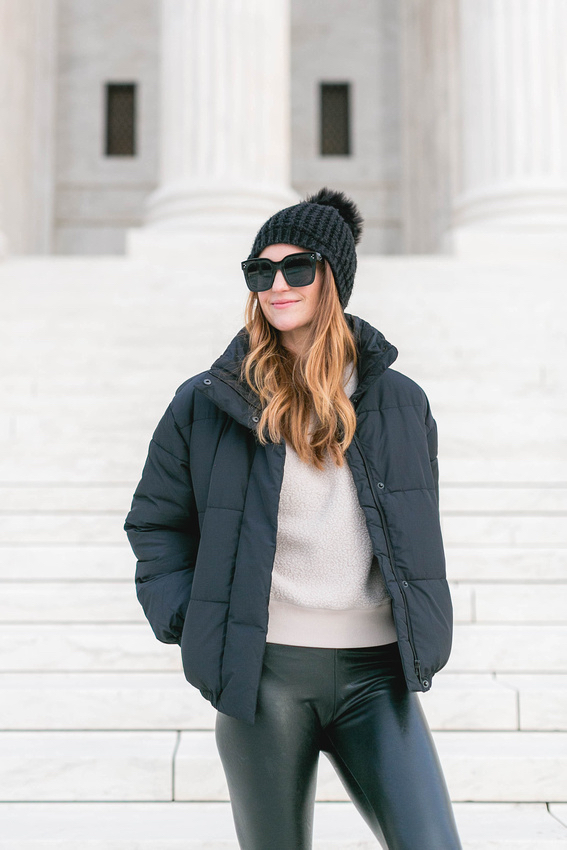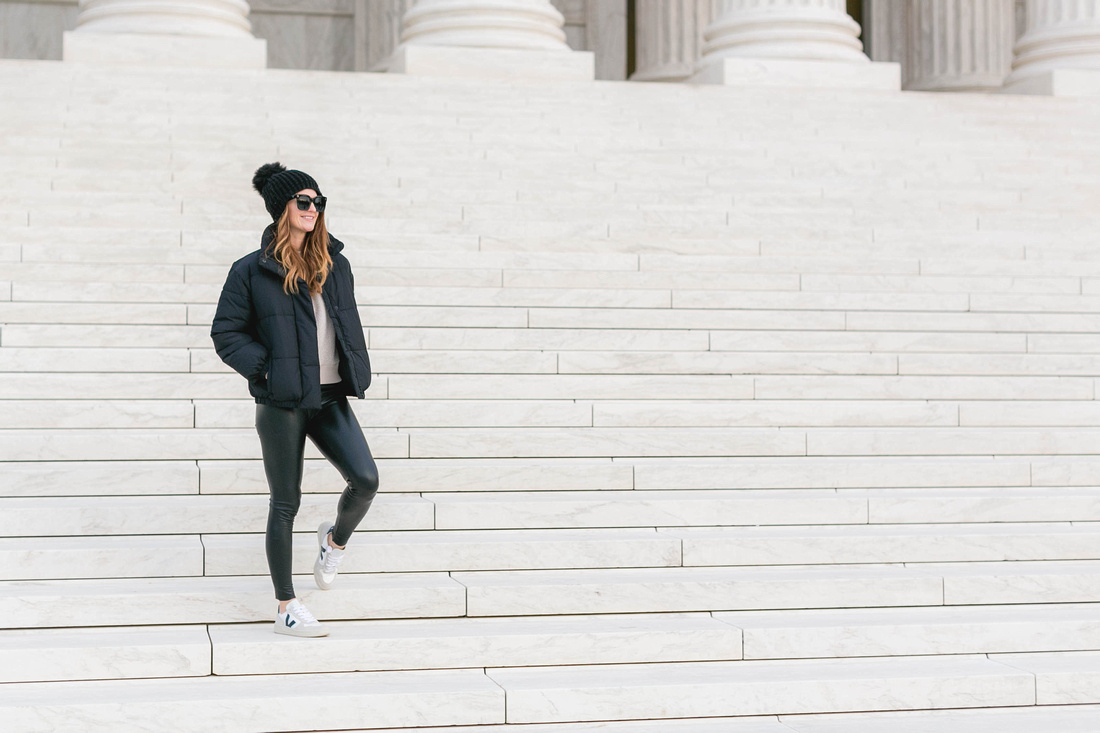 The solid Mini puffer jacket
This was a great Amazon find! I wear this basic black puffer almost every day while walking the dog, taking the kids to the park, or just out and about around the neighborhood.
This Amazon puffer is a great affordable option that you don't have to feel bad about getting it a little dirty or beat up. Just like the faux fur puffer, it comes in a variety of colors. Personally, I think the black will give you the most wear but check out the other shades.
If you're looking for styles that you may want to level up your look, rounding up a few good ones below.
For the info on the other pieces I'm wearing, you can shop my post on the Like to Know It App here.  If you follow me, you can stay up to date on all my favorites.
Another great way to never miss a post is to subscribe to my newsletter. I send it out once a week and share finds, discount codes and more!!
xox,
Kellie