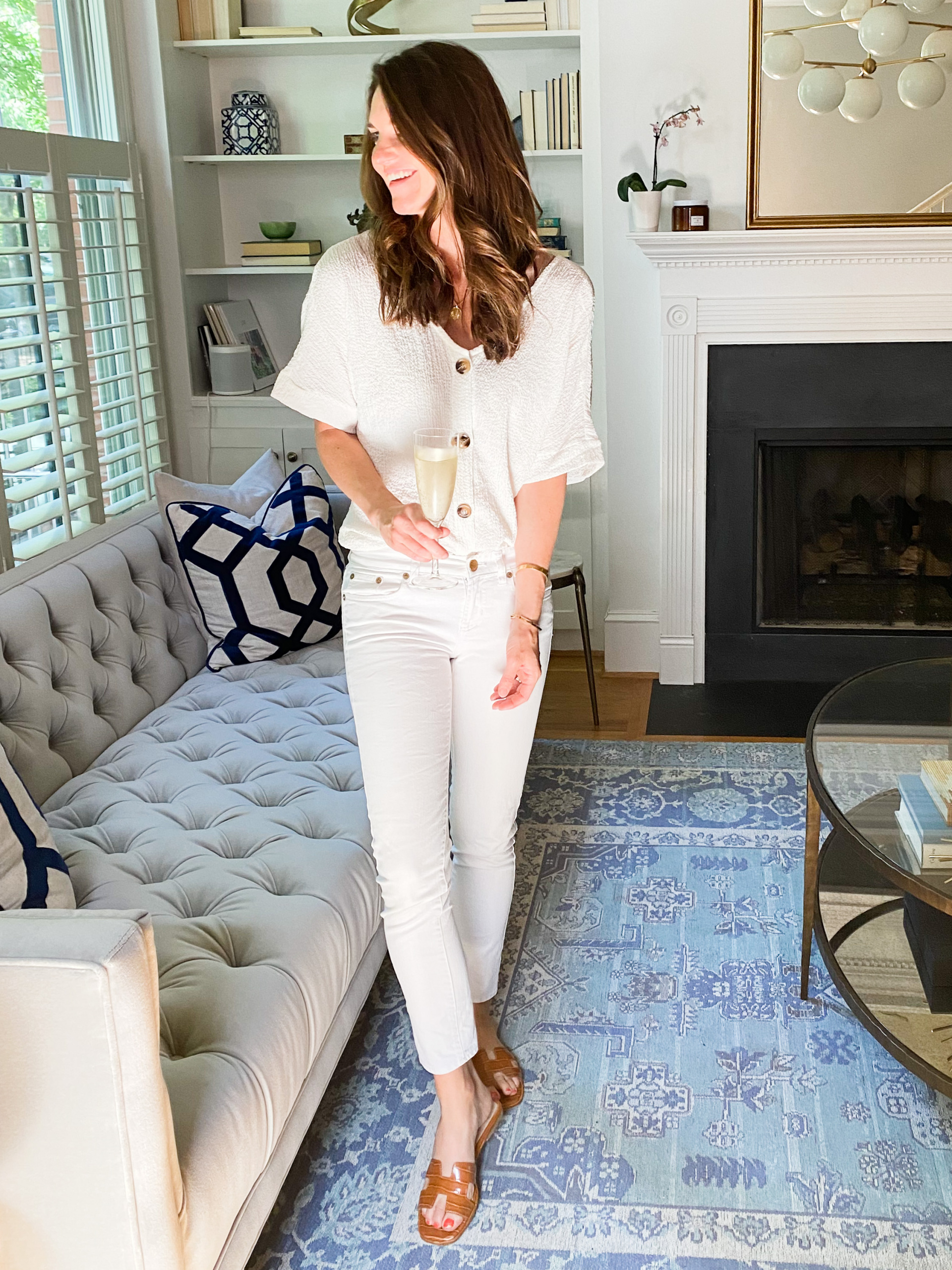 It may be socially acceptable to wear white all year long, but wearing white outfits in the summer will always top any season. And you don't have to spend a lot to look like a million bucks wearing this hot hue. So today I'm sharing a few favorite affordable white summer looks!
Having white in your wardrobe is an easy way to look stylish. As a mom and now dog mom, it's not always the easiest or most practical to pull off. I can't tell you how many times I've looked down and discovered a paw print or have been used as a human napkin. Which is why having lower priced pieces is the best way to go!
I have really been gravitating toward neutrals to really extend the life of my closet.  Keeping things simple and classic will also make your money go further with any purchase. You know a white swimsuit, white shorts, or a simple white tee is not going to go out of style! And you can mix and match with brighter colors if you like.
One important tip on wearing white this summer: Make sure you have nude and seamless  undergarments. I love this Halogen bra and this breathable Amazon essentials underwear set is a great find.
Affordable White Summer Looks

Jeff and I haven't had a real date night in a long time, but sometimes we grab a drink and sit together in our backyard. The other night he made Negronis and it was just lovely. I got a little dressed up – enough for Marielle to ask me where I was going! But the outfit was super casual and easy: a white crepe button down from Amazon, white denim jeans, and my favorite leather Steve Madden sandals. Cheers!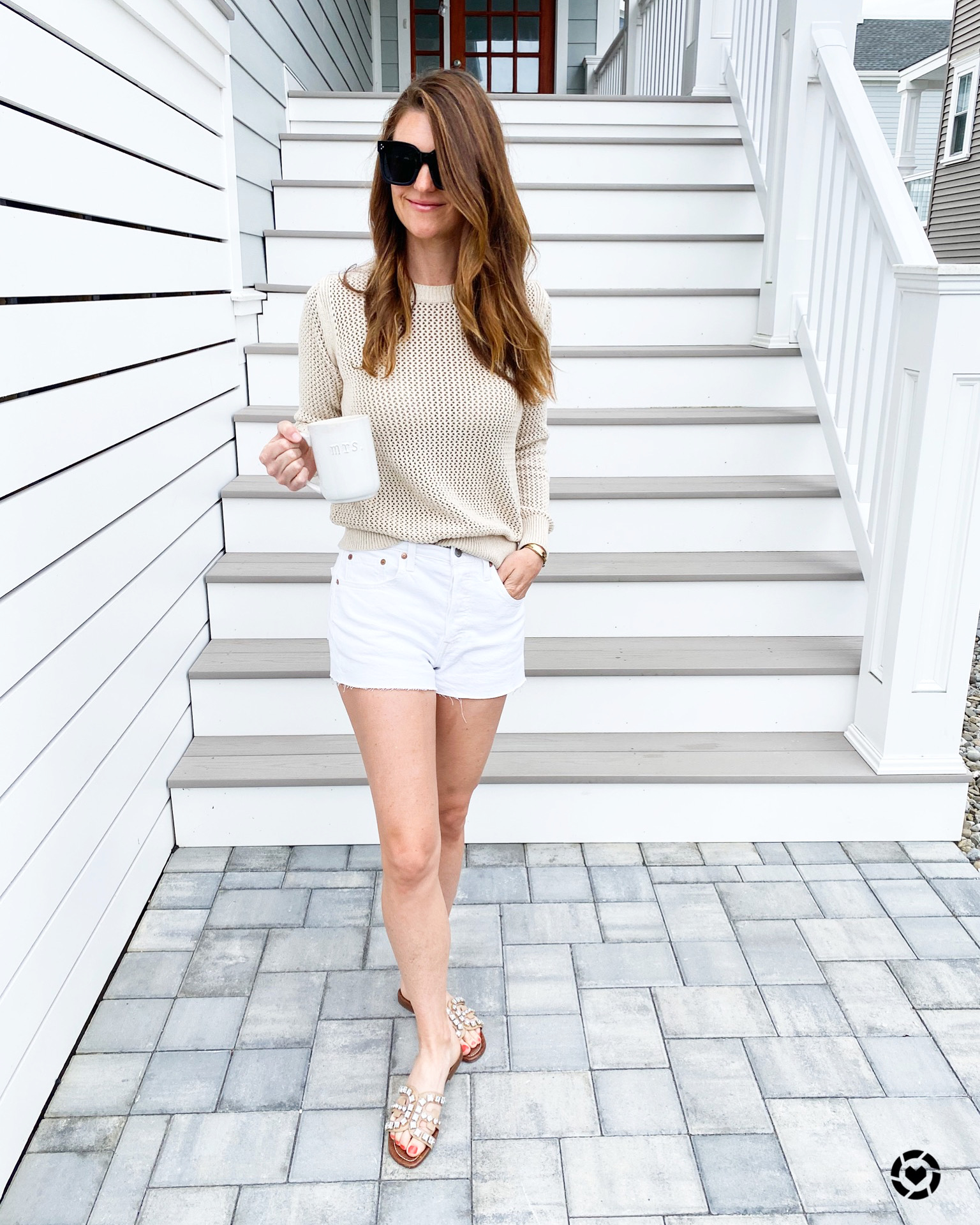 We took a mini vacation and stayed at a house in Avalon, NJ. One of our favorite places on Earth! It was mid-June so the weather was a littler on the cooler side. I brought this light beige mesh sweater and a pair of white Levi cutoff shorts and it was just perfect!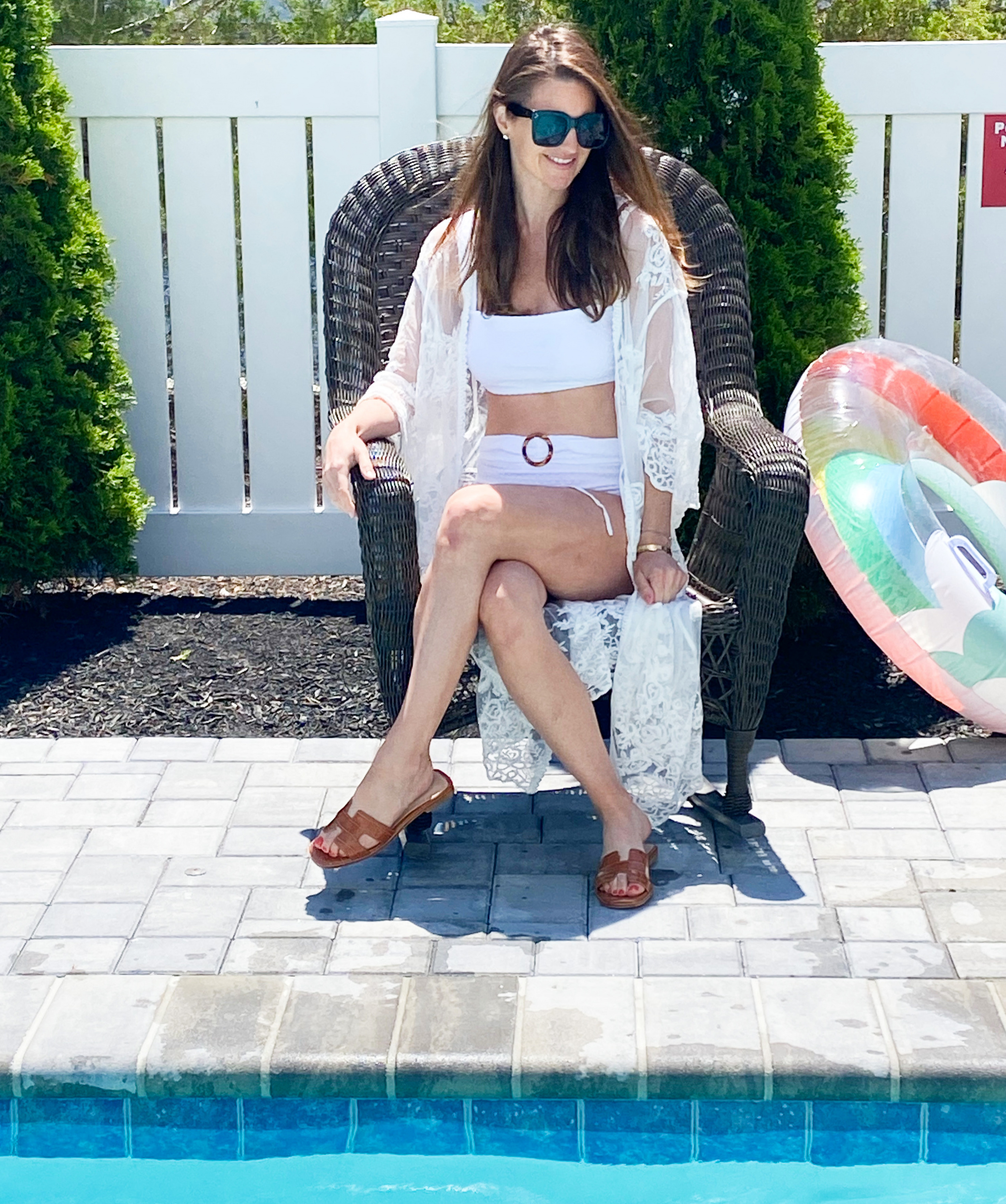 Thankfully, the weather got better and I had with me a few white swimsuits like this belted bikini from Target. I've been experimenting with white cover ups and this white lace kimono is a great item that goes with a lot of looks.
I'm certainly not finished with my summer shopping. After a recent Amazon haul, I plan to add more affordable white summer pieces to my summer looks. Rounding up a few more ideas for you below!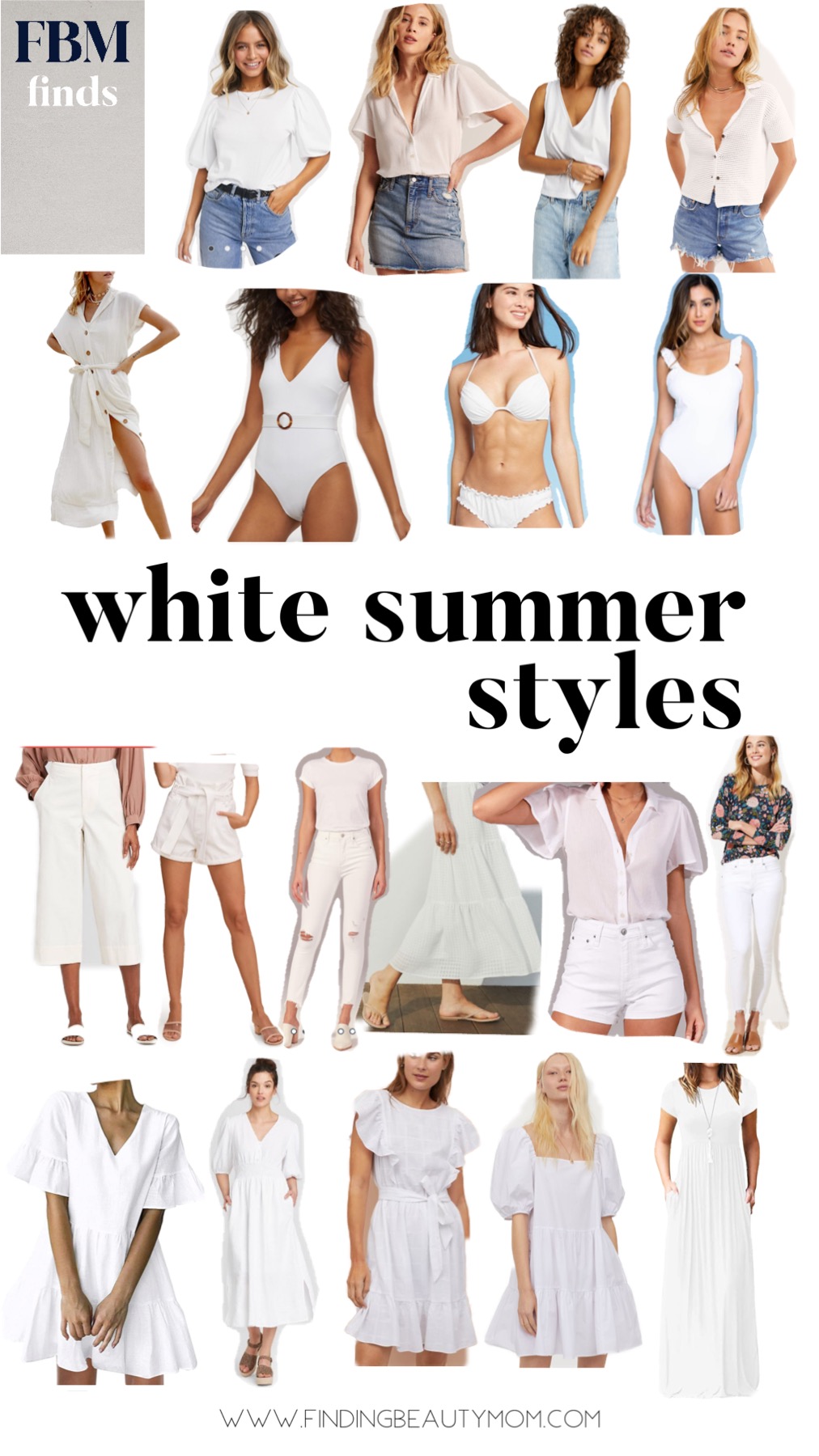 White Summer Tops:
White Summer Swim:
White Summer Bottoms:
White Summer Dresses: