Workout Videos to Every Song on Taylor Swift's Lover Album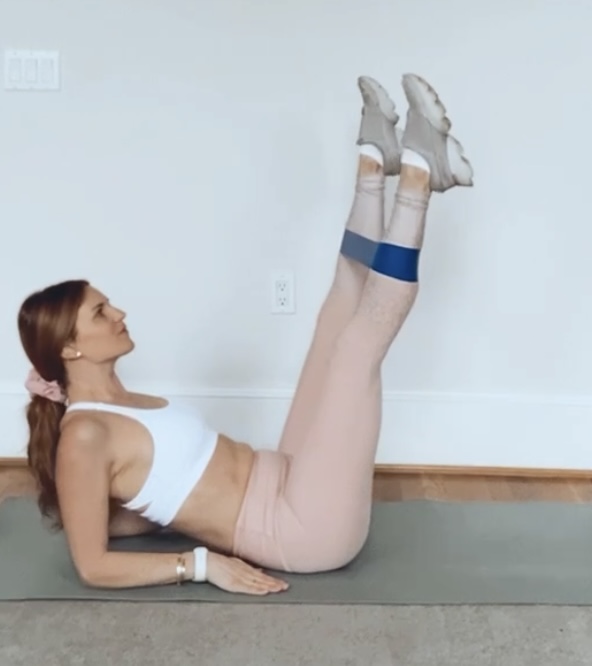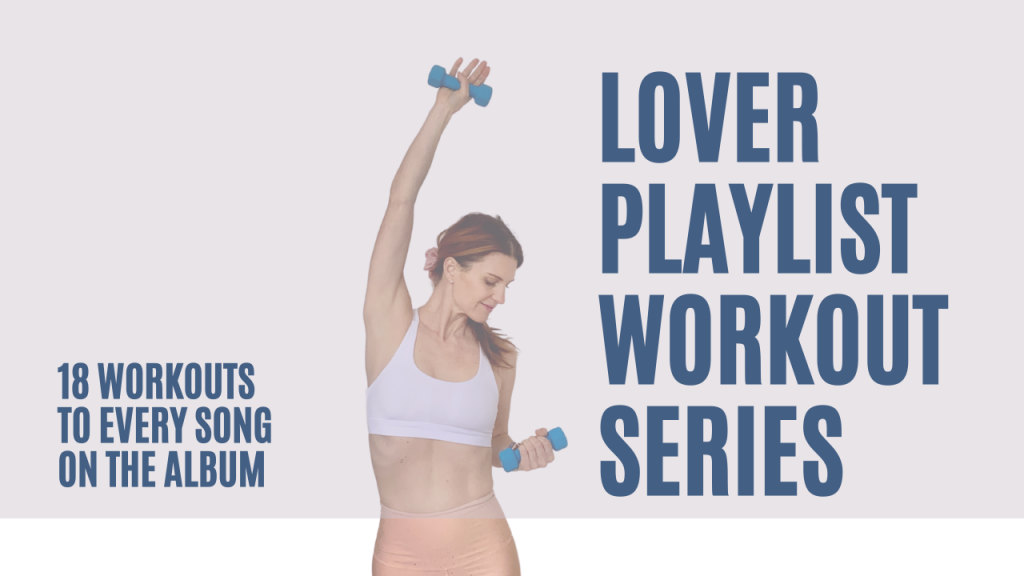 If you haven't realized my complete love for Taylor Swift, then I'm here to officially go on record and let it be know to the world. I am a total Swiftie.  I'm here for it all.  For the heartbreaks, the Easter eggs, the songs that take you back to a specific feeling, the videos, the re-releases – all of it.  Which is why, in the Venn diagram of my life, making a workout video to every song on Taylor Swift's Lover Album is perfect.  I honestly was reading the book, BE by Jessica Zweig and asked myself – what are things you love to do?  Well, I listen to Taylor Swift all the time.  I love dancing, exercising, moving to songs I love.  And I love self care.  So here we are.
Taylor Swift's Lover Album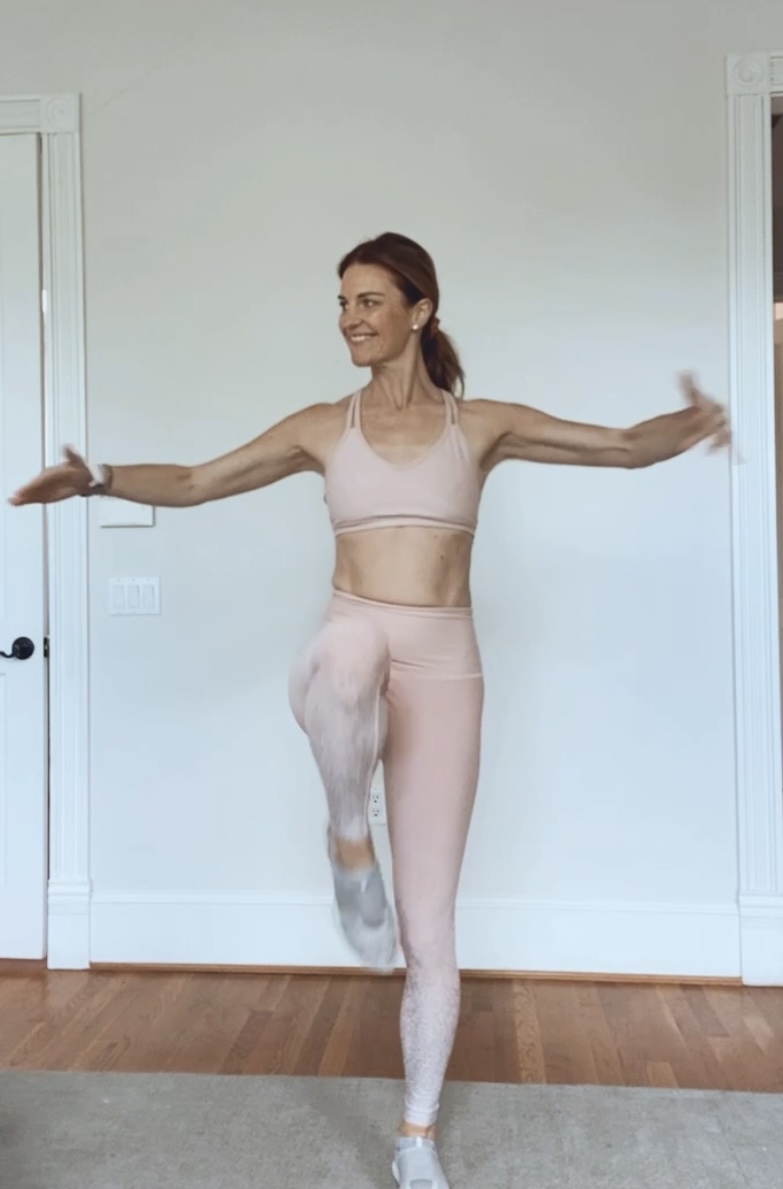 You're probably reading this because you are already a Taylor Swift fan. Or you even like some of her songs.  Therefore, I'm going to assume you are familiar with Taylor's smash hit album, Lover.  This was Taylor's first album where she owned her own music.  No re-records or Taylor's version is necessary on these songs.  Which is why I thought kicking off these workout video series with this fresh start was the best approach.  That way, all the videos would be Taylor's version and I can go on that journey with her and you.
Making these workout videos was so fun.  I wanted to marry the feeling of the song with the pace of the workout.  That way, you can customize your workout depending on how you're feeling that day.  For example, if you need a little pick me up, press play on Paper Rings, ME!, and I Forgot That You Existed.  Maybe you're trying to work through a feeling and feeling angsty about it. May I suggest Cruel Summer, Death By A Thousand Cuts, and The Man.  And if you need to slow it down and keep it mindful, try  It's Nice to Have a Friend, False God, and Daylight.   All the song are in the 3-4 minute range so make your workout as long as short as you need to!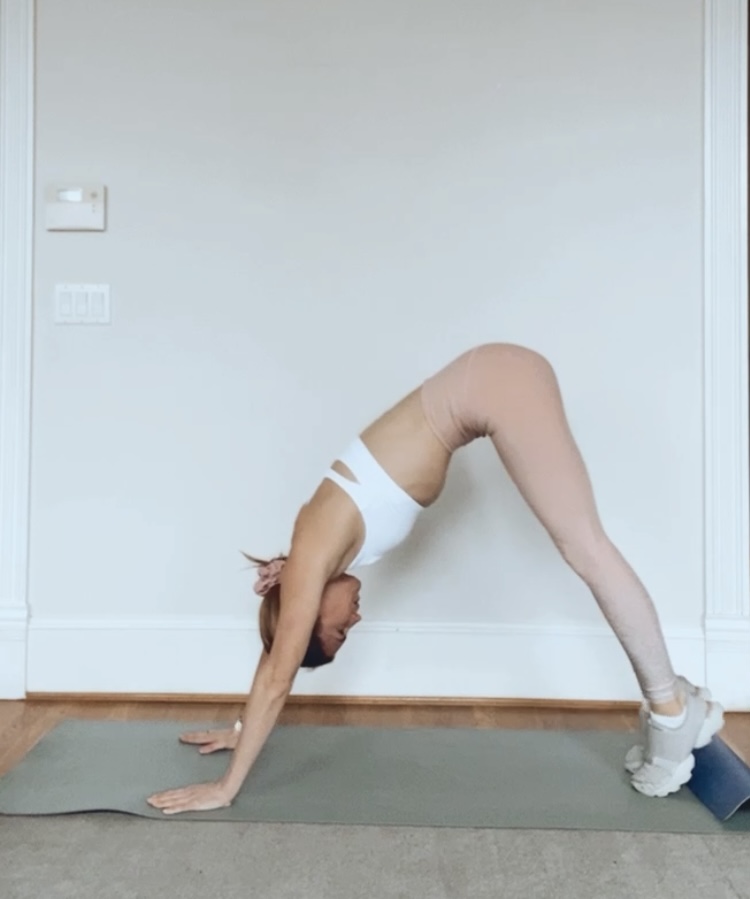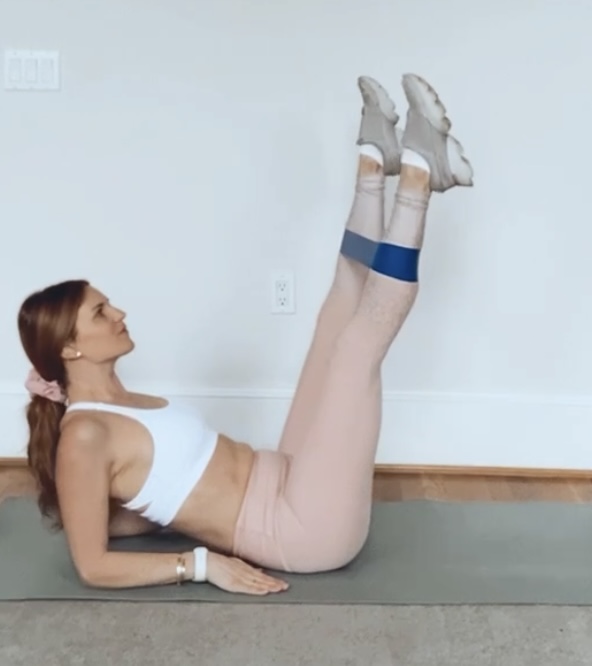 Workout Videos to Every Song on Taylor Swift's Lover Album
I Forgot That You Existed
Cruel Summer
Lover
The Archer
The Man
I Think He Knows
Miss Americana & The Heartbreak Prince
Paper Rings
Cornelia Street
Death By A Thousand Cuts
London Boy
False God
Soon You'll Get Better
You Need to Calm Down
ME!
Afterglow
It's Nice to Have a Friend
Daylight
You can do any of these workouts equipment free, but some of them I do use props:
– Yoga Mat
– Weights
Alright friends!  I hope you have some great workouts.  Coming up next, Folklore!! In the meantime you can check out more of my workouts like this 20 Min Beginner Full Body workout or this 10 Minute Lower Body Sculpt.
Tell me which workout was your favorite in the comment below?  Or even what Taylor song you're excited for in the future.
xoxo,
Kellie