20 Minute Beginner Workout // Full Body, No Equipment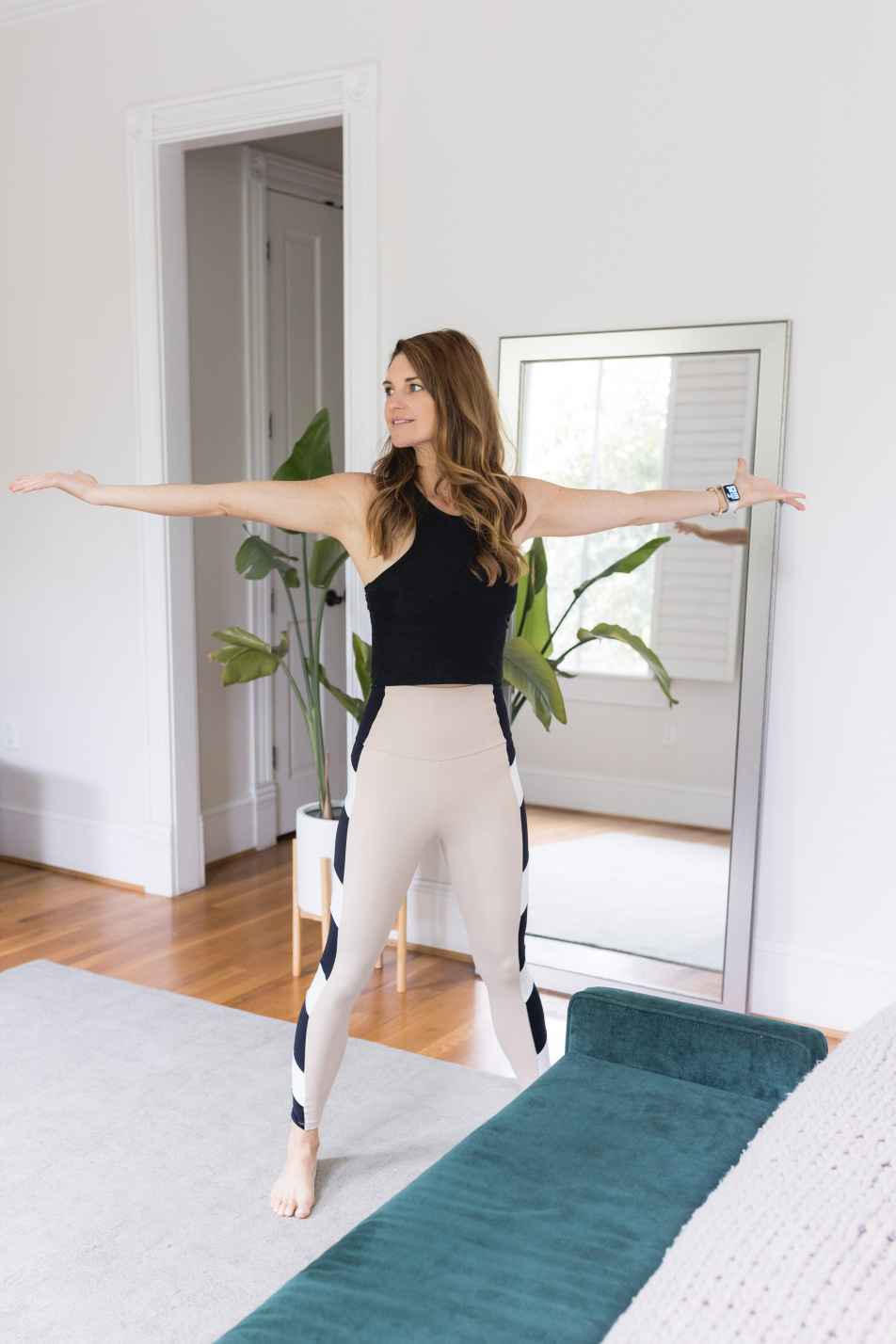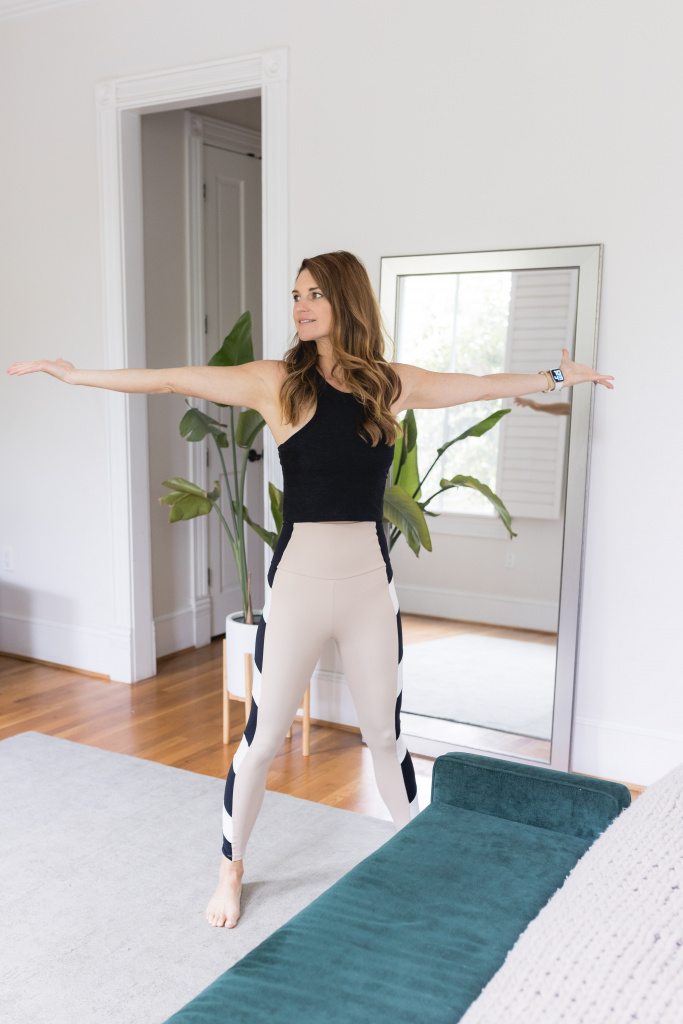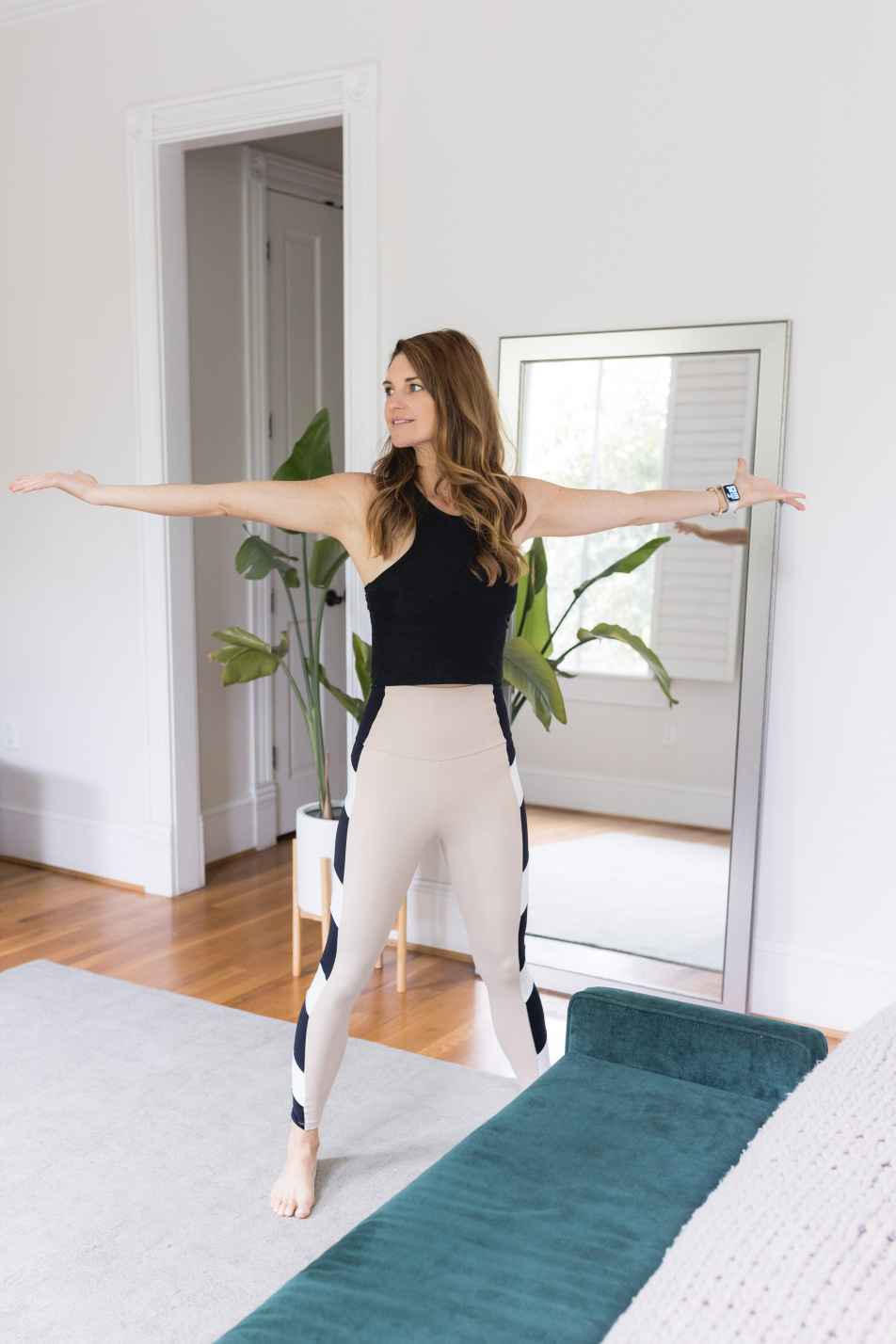 THIS WORKOUT AND OTHERS LIKE IT ARE PART OF MY YOUTUBE CHANNEL.  SUBSCRIBE AND NEVER MISS A WORKOUT!
Are you ready for it? Another fun workout coming your way.  This 20 minute beginner workout is here for you. Whohoo!!
20 Minute Beginner Workout / Full Body
Sometimes starting a new workout program is a little daunting.  But this 20 minute full body workout is perfect for beginners, those looking to jump back into a fitness routine, or anyone looking to use their own body strength for an effective workout.
This session is equipment free.  Like I said, we're just using our own body weight to tone and strengthen your arms, legs, core, and lower body.  Expect a low impact workout, with zero jumping.  Great if you're in an apartment or just want to keep it easy on your joints. There's even a stretch cool down portion at the end.
What makes this workout "beginner friendly"?
I talk you through form, how you should feel, and keep the movements slow and mindful so you have time to get comfortable and confident. All you need is a mat.  If you have sensitive knees, grab a towel to roll up when we hit the ground. 
Also, anytime you need to take a break and reset, listen to your body.  Hang out in child's pose or any position that makes you feel comfortable until you're ready to begin again.
6 SONG PLAYLIST INCLUDES:
⭐️ INDUSTRY BABY // Lil Nas X featuring Jake Harlow
⭐️ SHIVERS // Ed Sheeran
⭐️ BIG ENERGY // Latto
⭐️ WHO'S IN YOUR HEAD // Joans Brothers
⭐️ MESSAGE IN A BOTTLE (FAT MAXG REMIX) // Taylor Swift, Fat Max Gsus
⭐️ WANDERED TO LA // Juice Wrld with Justin Beiber
https://open.spotify.com/playlist/0jI…

OTHER WORKOUTS YOU MAY LIKE
If you're looking to add to your workout, check out these:
How to Workout at Home With Me
Yes, on demand quick workouts are perfect for getting in your workout any time or anywhere.  But if you're looking for more, you can also workout with me LIVE.  Here's how:
Each week I provide virtual workouts HERE.
You'll find under 15 minute workouts, 25 minute barre sculpt and more!  So what's the difference vs. watching my youtube videos?  Well, these classes are LIVE.  So if you like to be held accountable and say you're going to show up for yourself because of a specific class, I got you.  Right now, all my 15 minute and under classes are FREE.  Yes, the LIVE 15 minute and under classes are FREE.
And for the more part, you can also get a monthly subscription for $10 USD/ month or $99 USD / year ( a 20% savings!).  Included in the subscription is ALL the live classes plus an on demand video library.  Typically, I record my classes and add them so if you're looking to workout with me anytime or anywhere, you can! This is your workout, so make it work for you.
I am getting into the practice of sharing my weekly schedule on Instagram (@kellienassr_) and through my weekly newsletter.
And if you're looking for a one on one session, or maybe you and some friends want to find a time that works for a live class.  You can also schedule here.
Wishing you a week filled with peace, health, joy, nature, fulfillment, and positive thinking.
xox,
Kellie