His + Hers: Holiday Gift Guide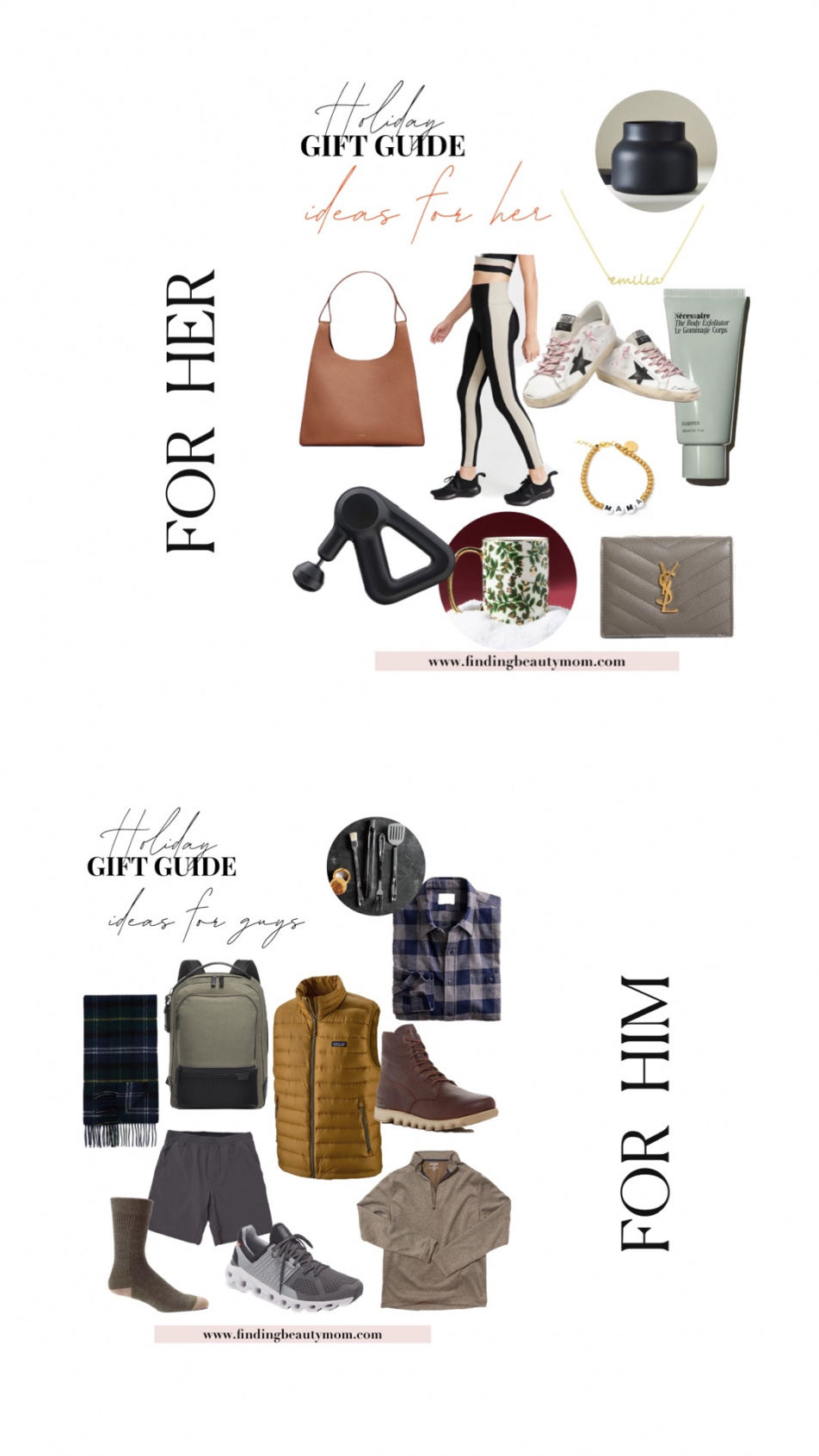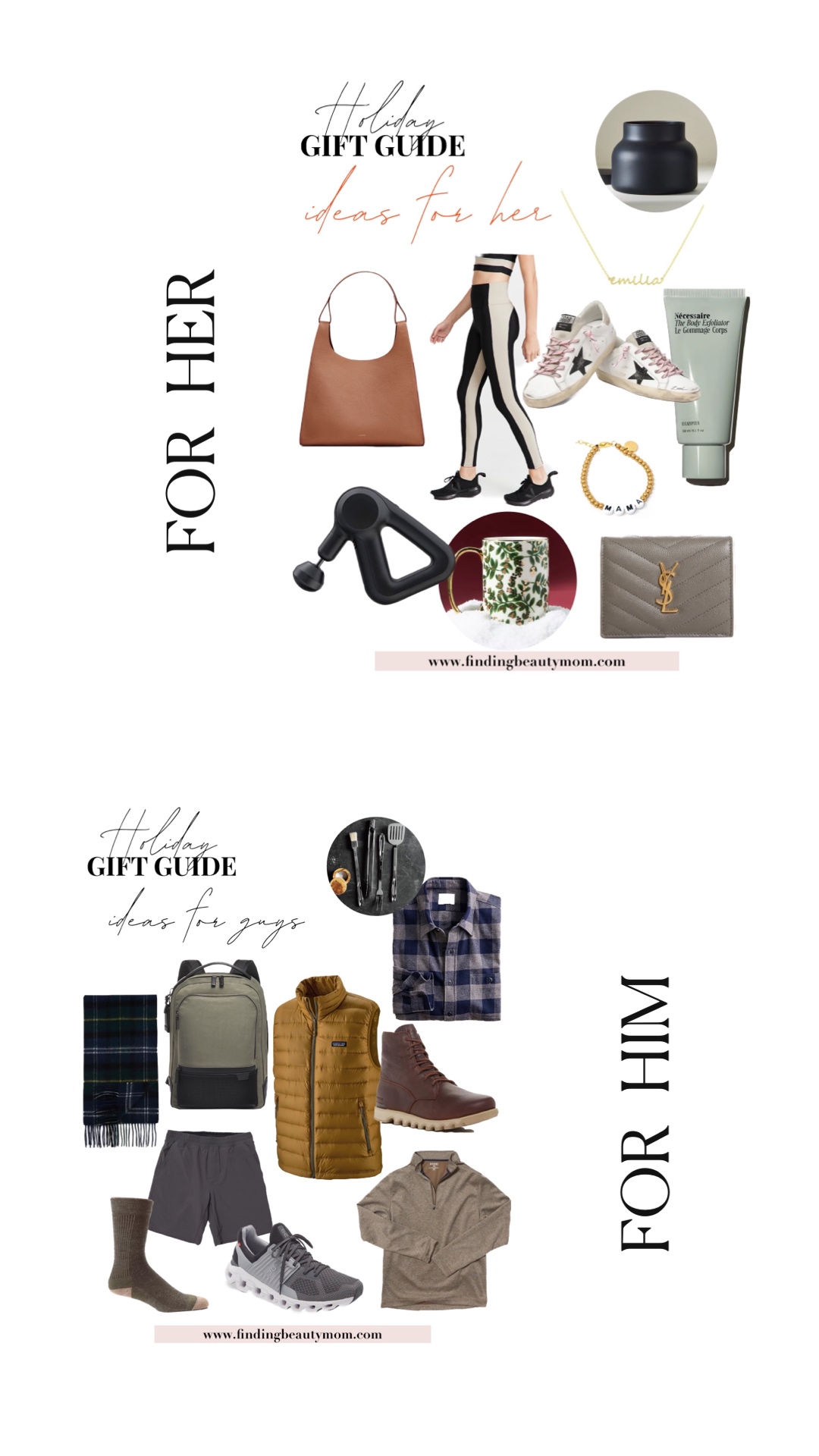 His + Hers: Holiday Gift Guide
The holiday's are on the way!  With all the talk of shipping delays, I'm sharing these His + Hers Gift Guides now.  Think of it as shopping for Mom + Dad, Husband + Wife, Brother + Sister, Friends, or maybe for yourself and a loved one. Hopefully it will kick off your holiday shopping!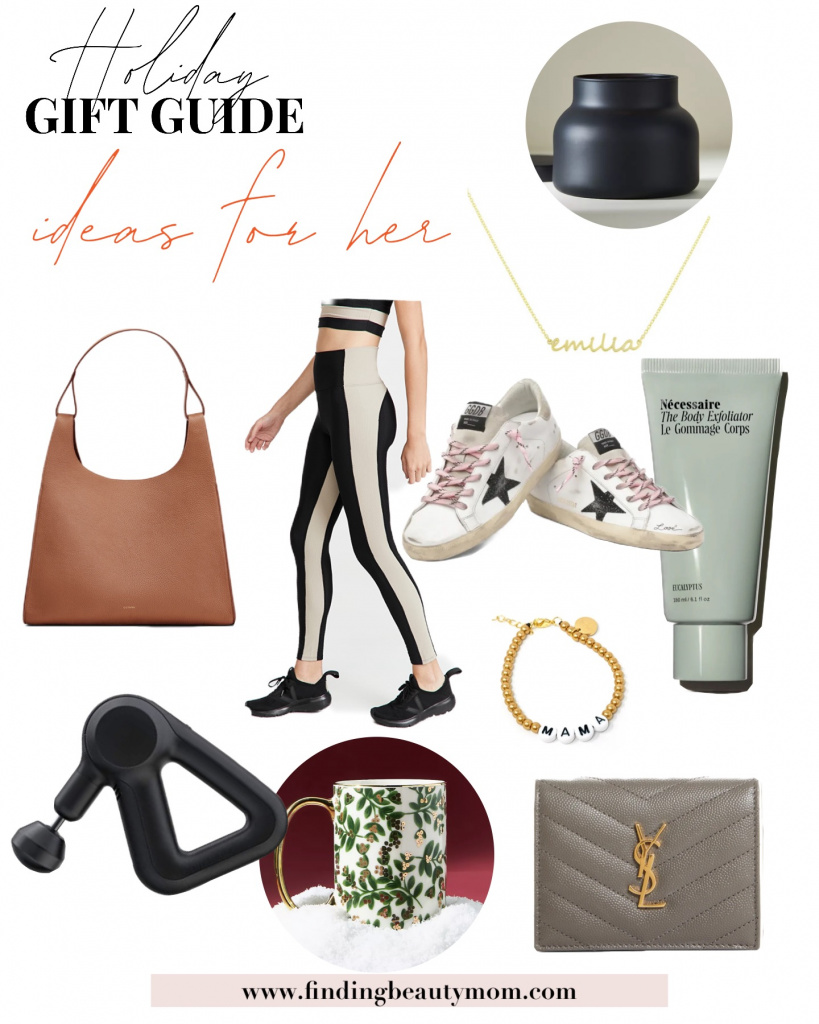 Holiday Gift Guide:  Ideas for Her
Capri Blue Candle //  I love pretty much any candle from Anthropologie.  The candles look really pretty even after you've burned through the amazing scent.  I saw this black one and it really made me want it! I'm eyeing black accents for one on my rooms at the new house that this will make a nice touch.
Cuyana Bag // Ok, I have been seeing these bags all over Instagram and you don't need to tell me twice about a sustainable brand.  Neutrals and functional are also a plus.
Beach Riot Matching Activewear Set //  The gift of activewear is a great kick off for a healthy mindset.  I know when I get a new set, I just cannot wait for my next workout.  I have a few of these and the stripe down the leg is just so flattering.
Golden Goose Sneakers //  Previously, I would covet major high heels, especially those red bottom ones.  But honestly, I can't even remember the last time I really needed to wear them.  Maybe a kid's baptism?  Anyway, sneakers are way more practical.  So if you want a little luxury that you can wear everyday, put these under the tree.
Necessaire Body Exfoliator// I love this brand.  I use the body wash, body serum, and body lotion.  I'm highlighting this exfoliating lotion but honestly, you can't go wrong with any product in this line.
Theragun // OMG, I recently got one of these and they are worth the hype!  What's great is that the kids find it fun to use on my back so I feel like it gives you this wonderful pampering moment.  Also, it's really great after serious workout.
Sis Kiss Bracelet // Another brand with so many great pieces.  You can get initials, full names, mama, whatever  you want!  I'm eyeing a name necklace!
YSL Card Wallet // Another little piece of luxury.  Keep all your cards in this and throw it in any bag!
Holiday Mug // If she's a coffee lover like me – or tea! – a new mug always makes this merry and bright.
Shop Gifts for Her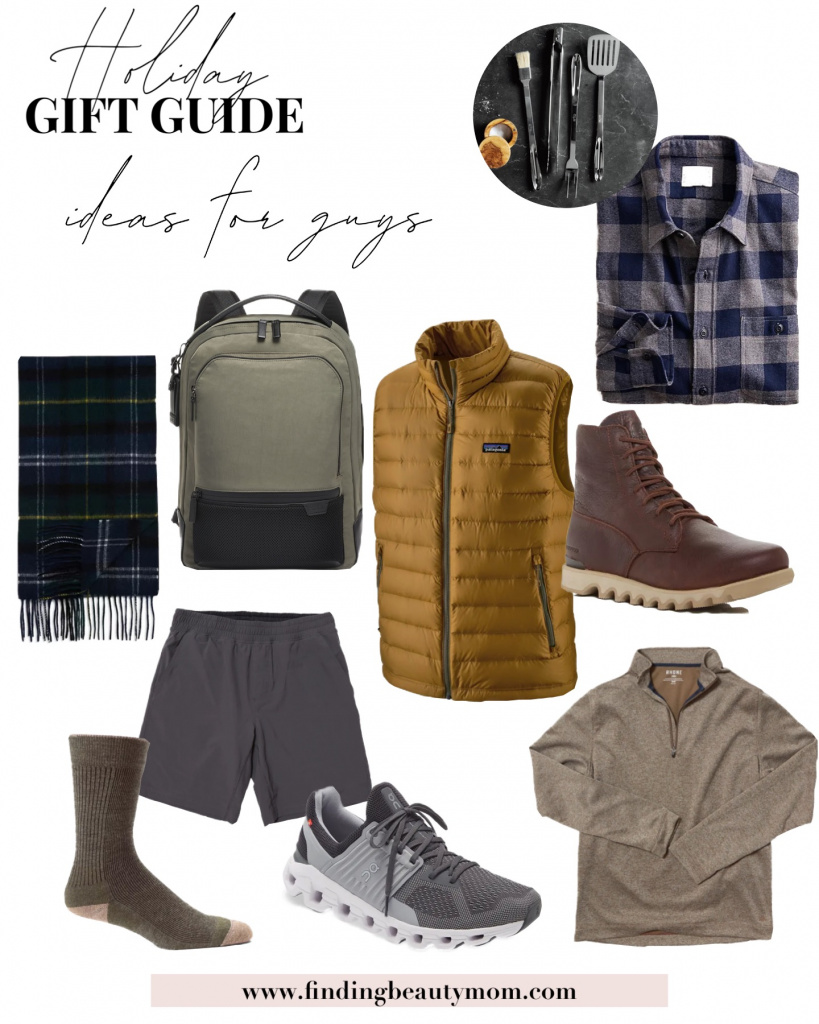 Holiday Gift Guide:  Ideas for Him
Grill Set //  We love our grill.  Jeff has been grilling up a storm.  If you know a guy who loves to cook up some meat, gift him with the tools to do it right.
Button Down Flannel Shirt //  Guys usually need a good wardrobe update so something as simple and casual as a button down is great gift.
Plaid Scarf //  Same with plaid scarves!  Give him that smooth, professional touch when it's cold out.
Backpack // Guys need bags too.  Let's be honest, dad's can carry diapers and kid provisions.  Or throw water bottles in for a hike.
Patagonia Vest // This gold color is so fun.  Vest season is always a must and you can't go wrong with a great brand like Patagonia.
Waterproof Boots //  If you're looking at his shoe collection and just disgusted by what you see, definitely add a new pair of boots to the list
Workout Shorts // Jeff has these Rhone shorts and judging by how much he wears them to work out, I would say they are a major hit.  Again, giving gives that promote workouts are a win-win.
Wool Socks //  Yes, socks are boring, but I'm always in a last minute crunch for stocking stuffers.  These are functional and a great last minute add.
Sneakers //  These sneaker were a top seller last year so I wanted to include them on this year's list as well. If he's a runner, replacing his shoes is a sublte way of showing how much you care.
Pullover Sweater // Keep him looking good in those family photos with a chic pullover sweater.  Have him wear it with the button down, sock and boots and you got yourself an outfit!
Shop Gifts for Him
MORE GIFT IDEAS
If you're looking for more gift ideas, there are lots and lots of posts like these
Shop Him + Her Gifts