Quick Beach Vacation Workout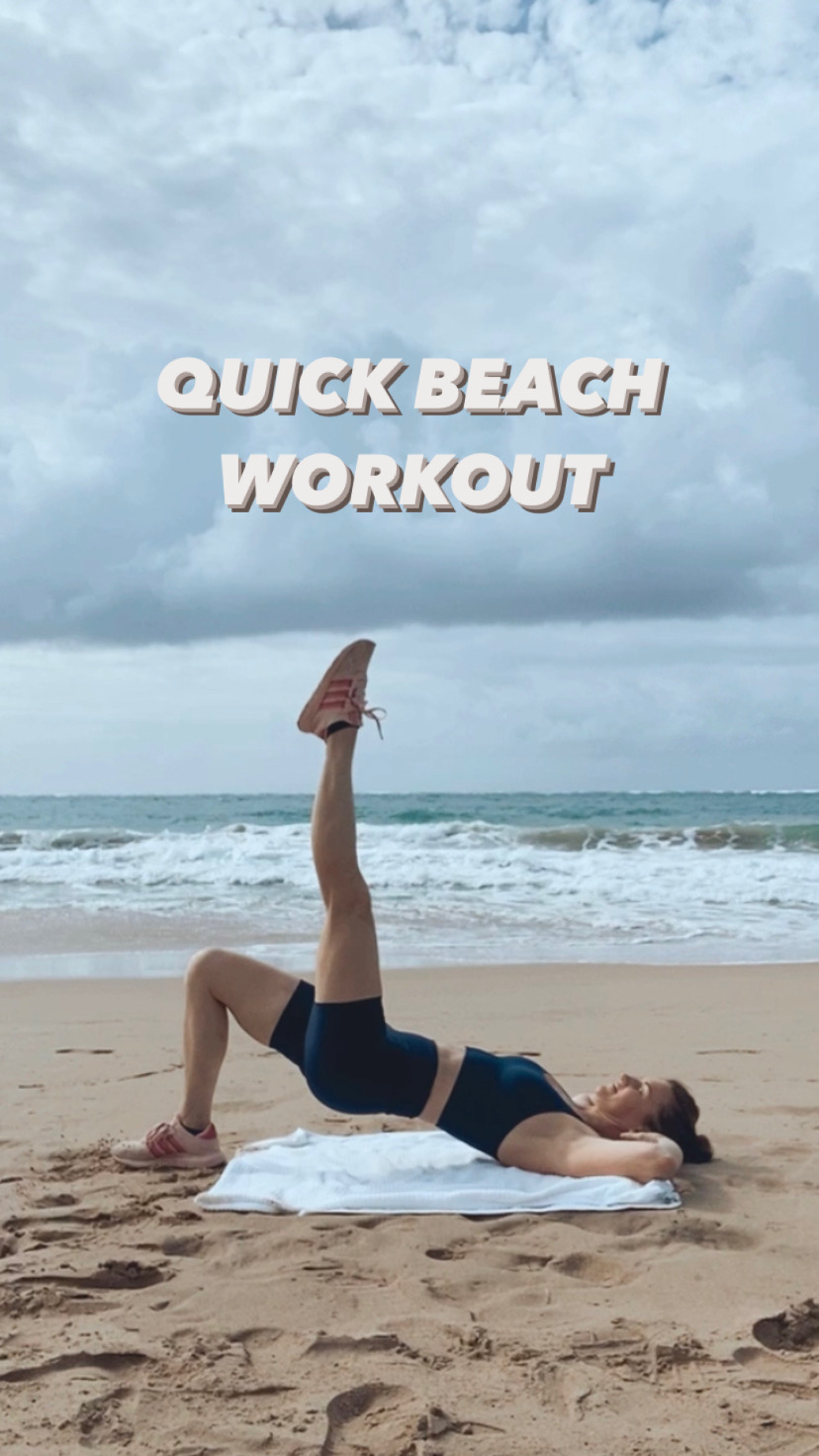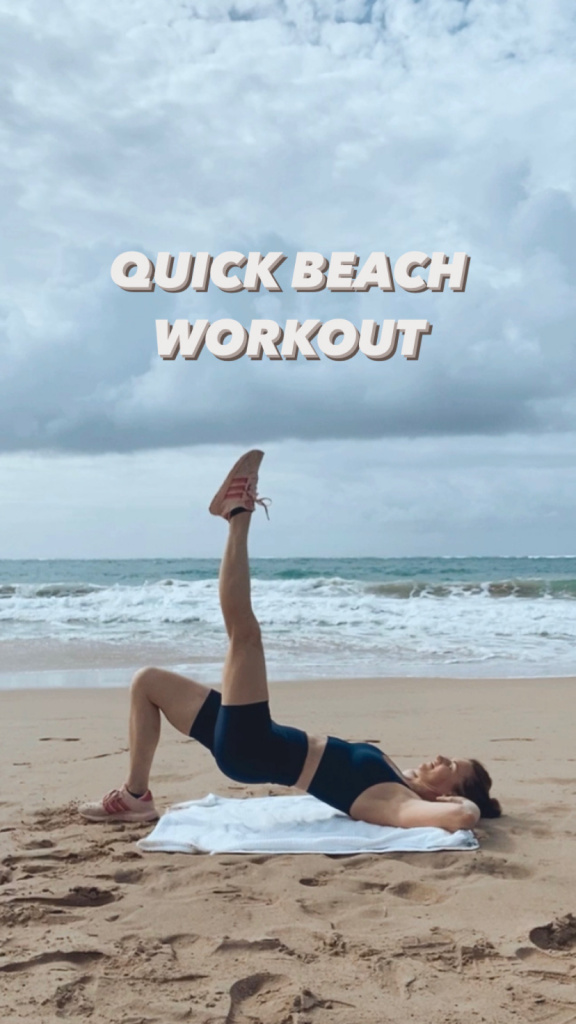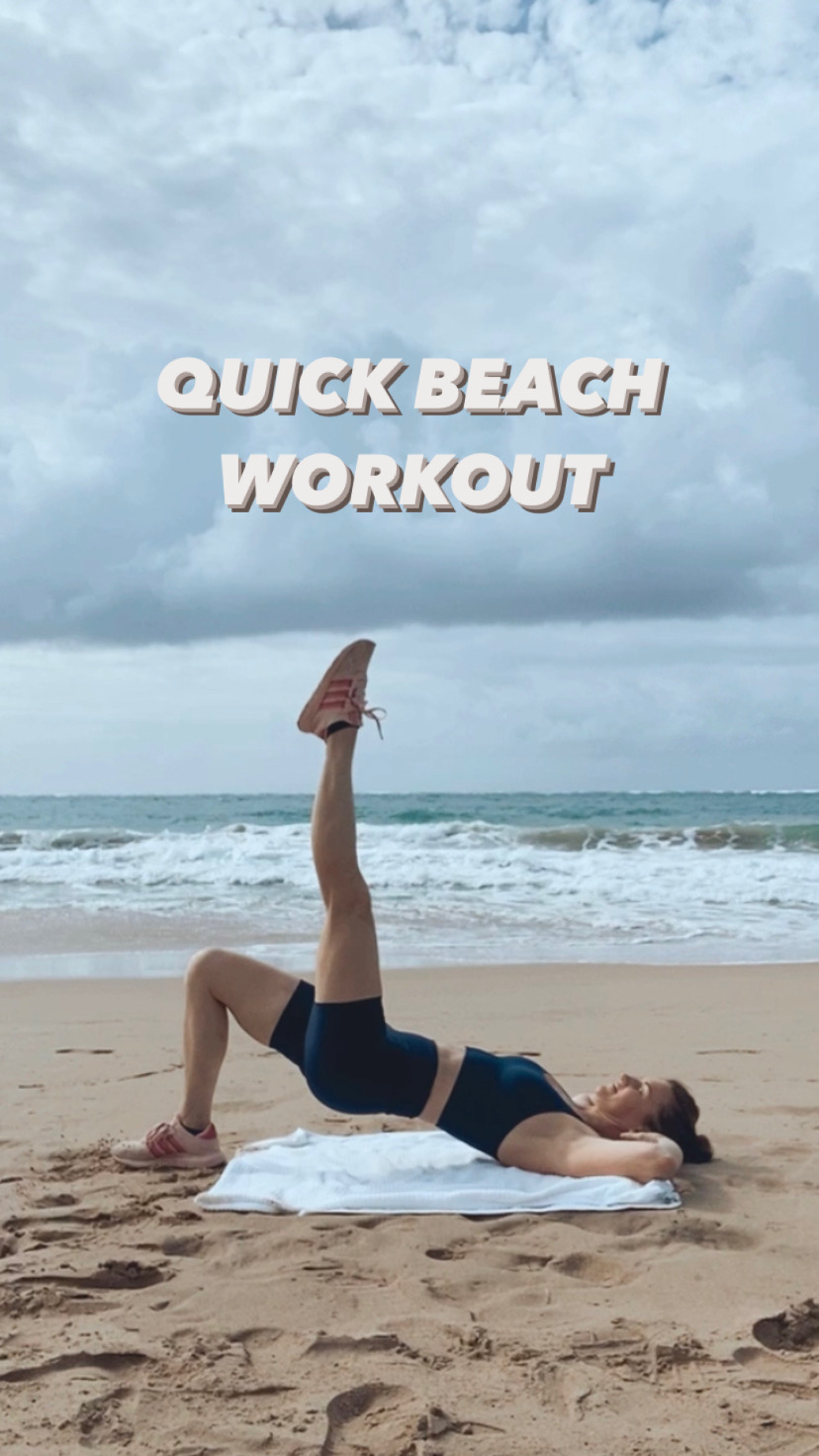 THIS WORKOUT AND OTHERS LIKE IT ARE PART OF MY YOUTUBE CHANNEL.  SUBSCRIBE AND NEVER MISS A WORKOUT!
We went to Puerto Rico over spring break and had the best time. For all the details on outfits you can check out this post. Between all the fun and relaxation, I got a few workouts in and sharing sharing those exercises with you today!
My Vacation Workout Philosophy
Before we dive into the details, let's first talk about working out on vacation. There are many articles and posts that almost make you feel bad for not wanting to work out every day no matter what. This write up is not to shame you into thinking you NEED to workout on vacation. For me, I feel my best when I get a quick workout in. If that's you too, then great! Keep reading.
My philosophy on vacation is to workout to feel good. If it's a dedicated workout, then I keep it at twenty minutes or less. Just enough to move my body. Chances are you chose a destination with gorgeous views so I highly encourage you rock your workout with a vista you don't get to see all the time. You can really feel that connection of being in the
Quick Beach Vacation Workout
This low impact, equipment free workout can be done anywhere, not just the beach.  Grab a towel or a mat and let's get started!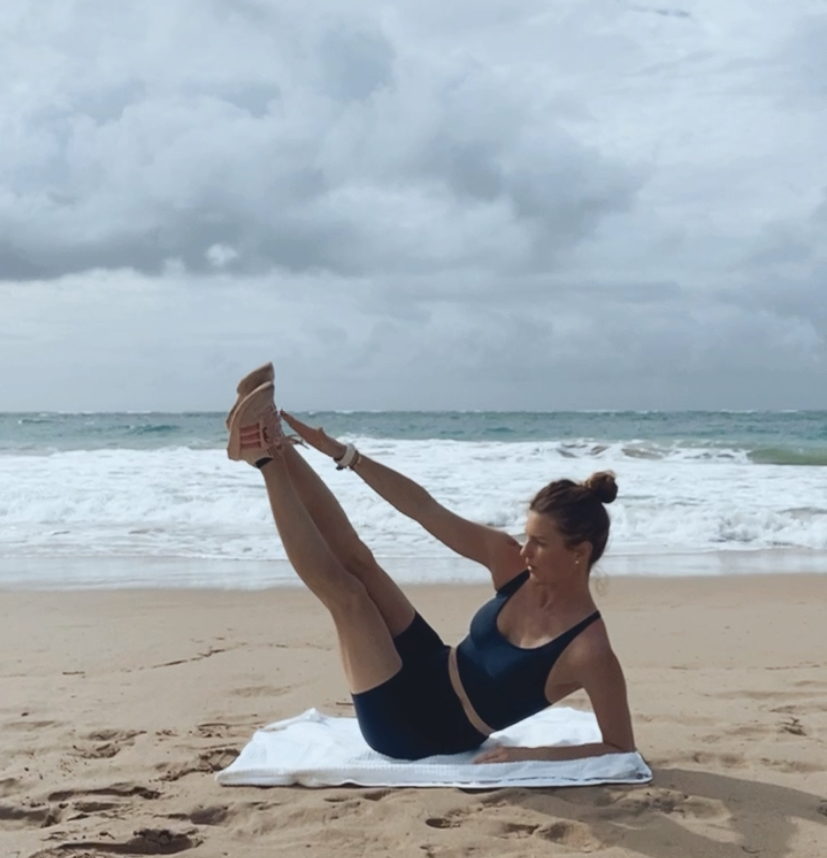 SIDE JACK KNIFE CRUNCHES
Spread out long along the towel. Keeping your legs and ankles together use the opposite arm to reach to your toes. Repeat this move 8 times.  Flip over to the other side and complete another set.  Followed by alternating sides 16 times.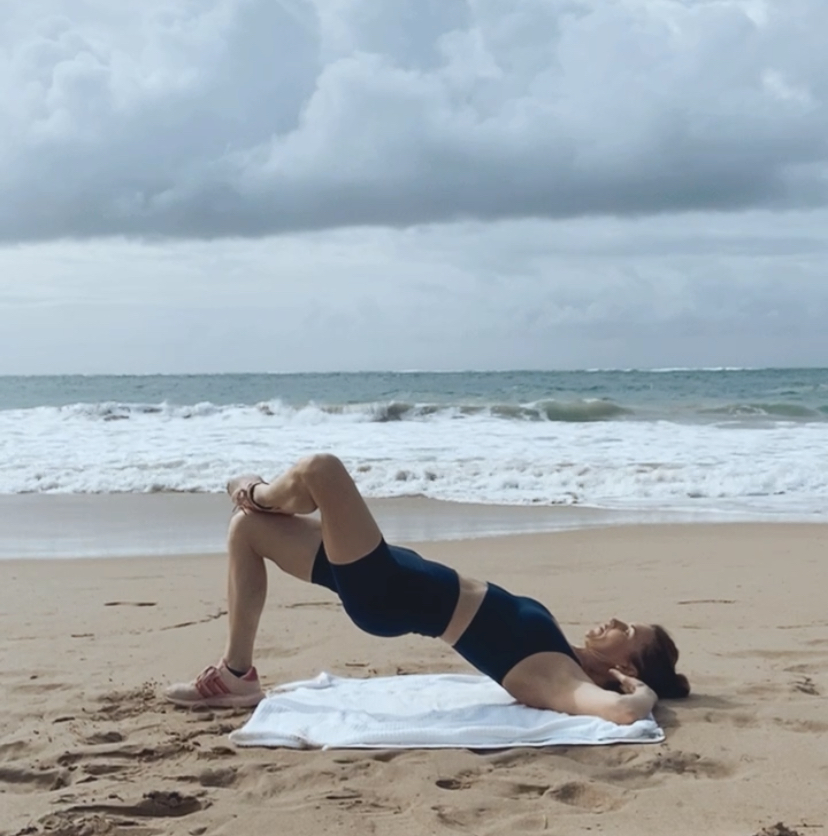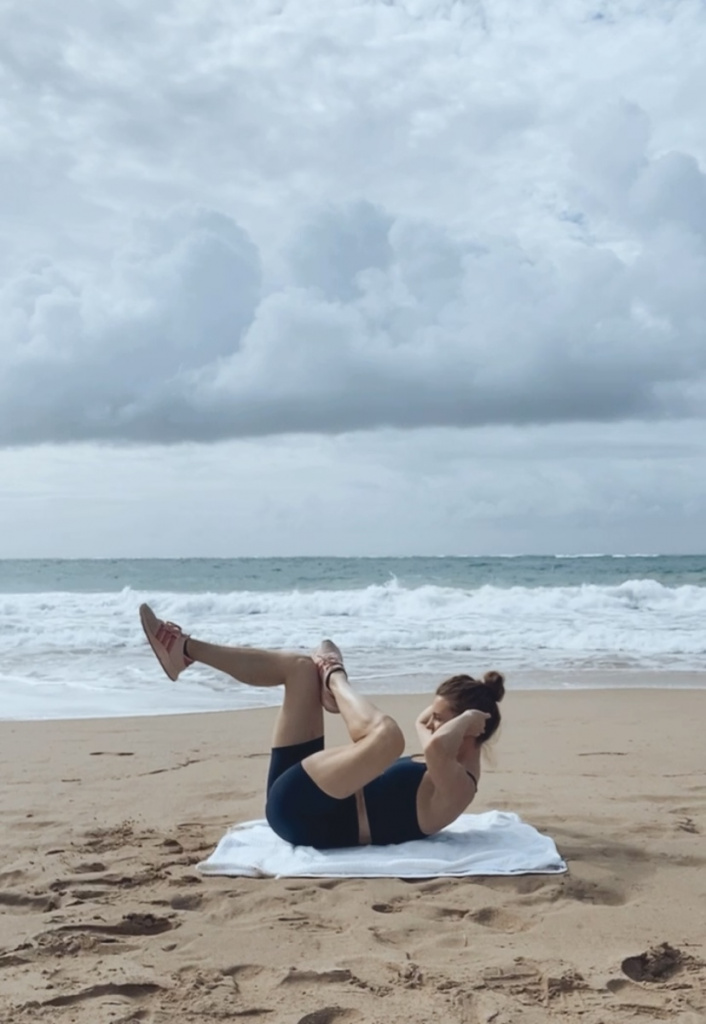 CROSS LEGGED BRIDGE TO CRUNCH COMBO
Lie flat on your back, feel on the ground fist width distance apart.  Lift your hips to a bridge.  Take one leg and cross your ankle over your knee.  Lower down and keeping your legs as they are, crunch up your lower abs and upper body. Lower down and this time, bridge up.  Continue bridging and crunching for 16 reps.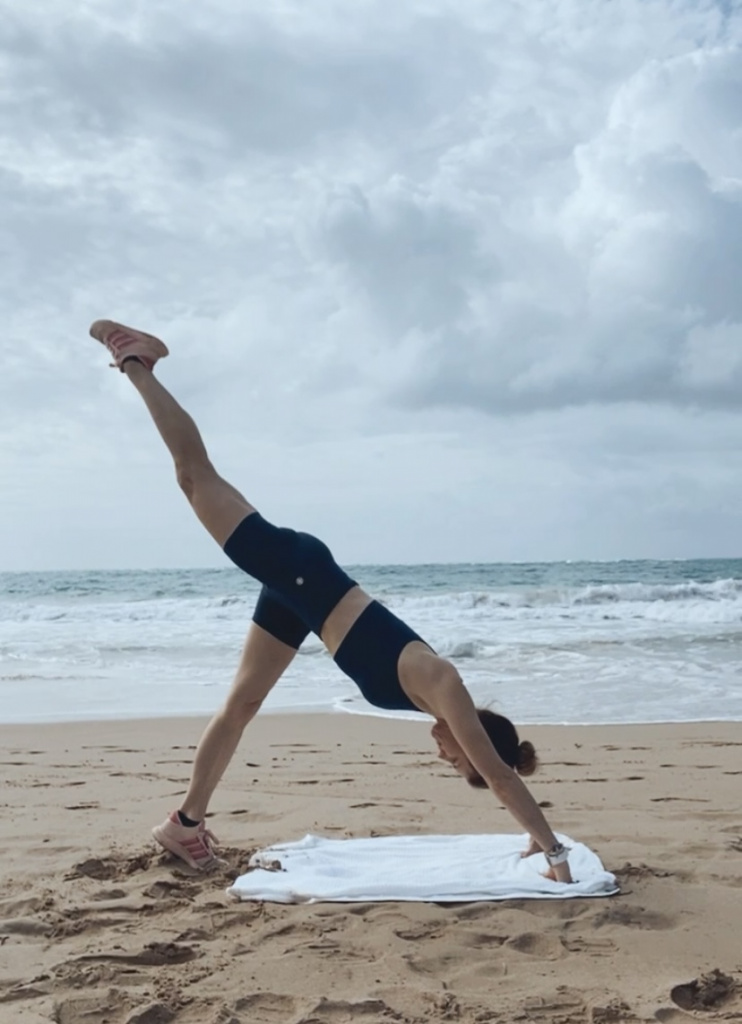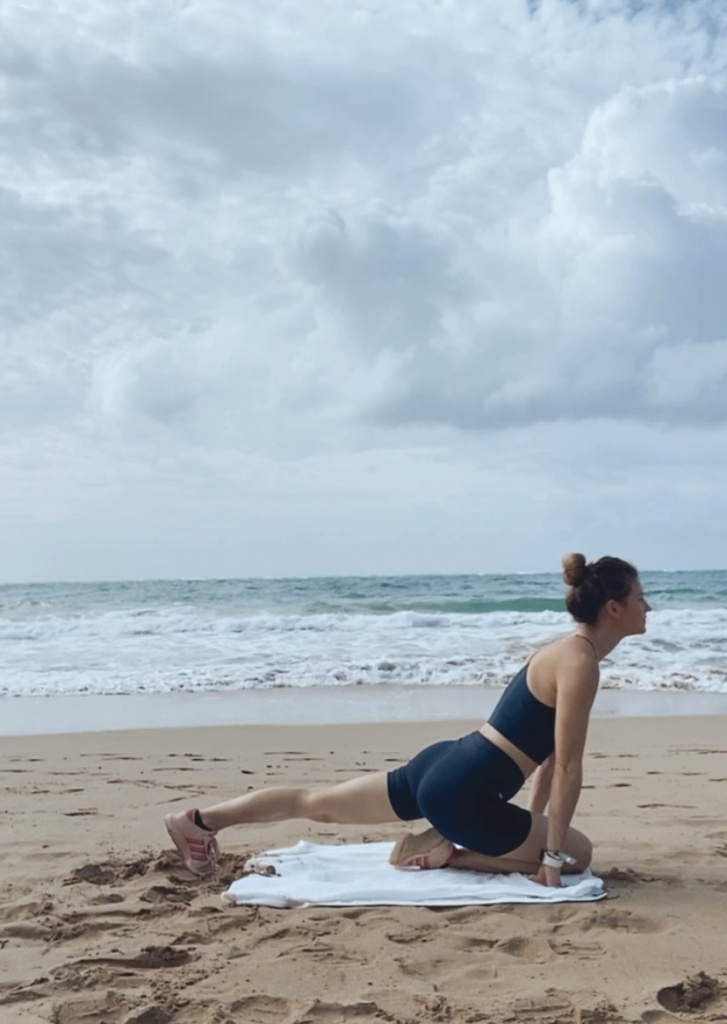 DOWNWARD DOG TO PIGEON FLOW
Push your hips back to a downward dog. With a focus on your glutes, lift one leg up to the sky, then flow to bend your knee forward and drop down to give a nice pigeon stretch. Do this 8 times on each side.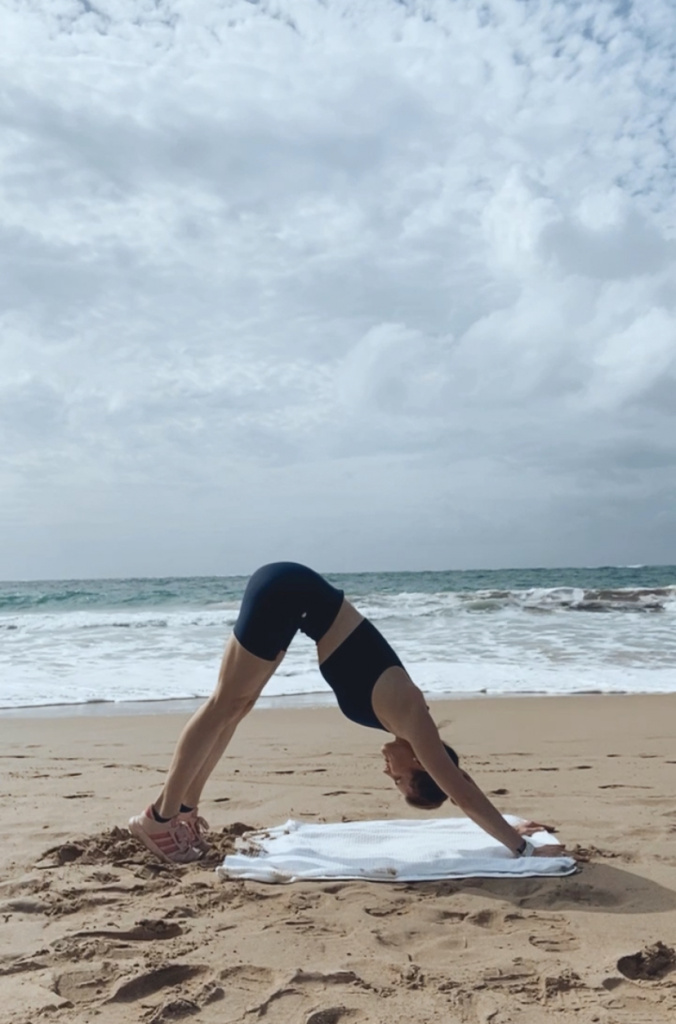 STRETCH
Finish your workout with a good stretch. However your body feels. I like holding a downward dog for a while and give a little gratitude moment.
I hope you enjoyed this quick beach workout!!
For more workout fun, follow me on Instagram @kellienassr_ and through my weekly newsletter.
Have a great workout!!
xoxo,
Kellie