Hi friends! The summer is flying by with lots of fun adventures. I've been posting up a storm on Instagram and LTK and also wanted to share here a few life updates with you along with my recent summer looks.
The kids didn't get out of school until June 24th, but we hit the road immediately after.  From there we headed to the lake up in Pennsylvania.  It's always fun reconnecting with family and enjoying the peacefulness of the lake views. I remember last year, I was deep in training to become a barre instructor.  This year, I was doing workouts on the dock overlooking the water.  Seriously, my daily exercises kept me feeling good and healthy this summer. Since everyone was excited to be together and finally go out!
One thing I was definitely feeling was how much people really wanted to get dressed up. After a year of living in loungewear and comfy clothes, there was a total Gatsby vibe to the summer that I am here for.  So packing fun dressed with me on this trip was a must!
And of course as part of this roundup you'll find swimsuits.  I packed a few Target swimsuits.  However, my favorites this year were all J Crew finds. You can see some of them in this Fourth of July post.
Before I get into our next destination, the Jersey Shore, you can check out some of my previous lake posts including:  Lake Vacation Packing List and Lake Outfit Ideas.
Jersey Shore:  Avalon + Brigatine
From the lake we headed to my home state – New Jersey!!  It is my true happy place.
Growing up, we would usually head to Belmar and Point Pleasant, which are more northern Jersey spots.  Once a year, grandparents would take all the cousins to Wildwood.  For the past ten years, my parents have rented a house in Beach Haven, which is part of LBI. I've written about these trips in a few previous posts.
When we moved to Philly, we truly fell in love with Avalon, New Jersey.  It's also super close to Stone Harbor, which is equally as beautiful. We've rented houses with friends for many years and this year it was so great with three families staying together after a year of hardly seeing anyone.
If you're thinking about heading to Avalon, a few recommendations:
 Where to stay
Lots of families rent houses, but these book up quickly.  There are two great hotels on the beach right next to each other.  The ICONA and the Windrift. Our place this year was really close to the ICONA and we saw a few weddings take place on the beach. Seriously, such an amazing destination.
Where to Eat
While we were there, we went to a few places.  The first night we kept it simple and ordered Circle Pizza. On Saturday, we went to the Whitebrier for their happy hour.  This was reminiscent of our younger days and it gets crowded!  One night we went to Polpo, which was good with a great outdoor scene.  However, they are struggling on time management and overbooked tables which lead to many hangry people standing outside.  We did have a lovely waitress once we sat down.  If you get the first seeing of the night you would probably be ok, but I would proceed with caution.
Then for our final night, we went to the magical Diving Horse.  Such a wonderful evening and the best way to end our stay in Avalon.  Seriously the best food in the best atmosphere.  Check out my Instagram reel here on it.
After Avalon, we headed a little north to the beach town of Brigatine to visit more friends.  It was such a big beach and we had lots of fun.  We headed out to the sand bar Laguna's one night and I danced my ass off!!
OK, not you have the setting's down, let's get into my packing list and what I wore!
Recent Summer Looks: Jersey Shore + Lake Outfits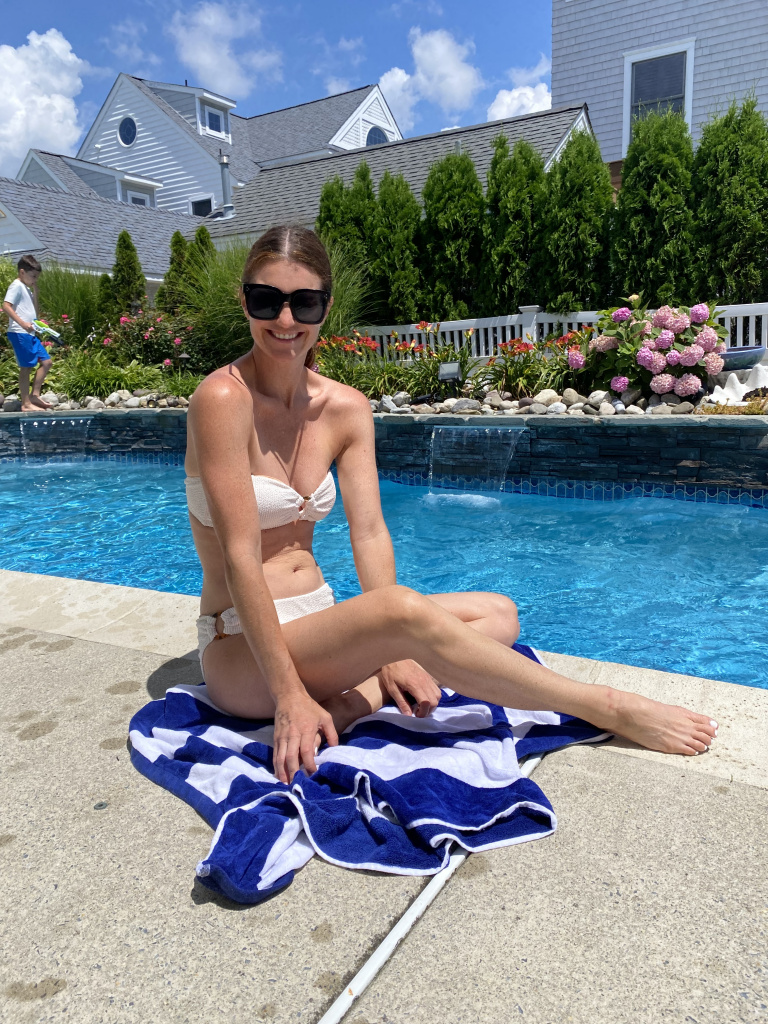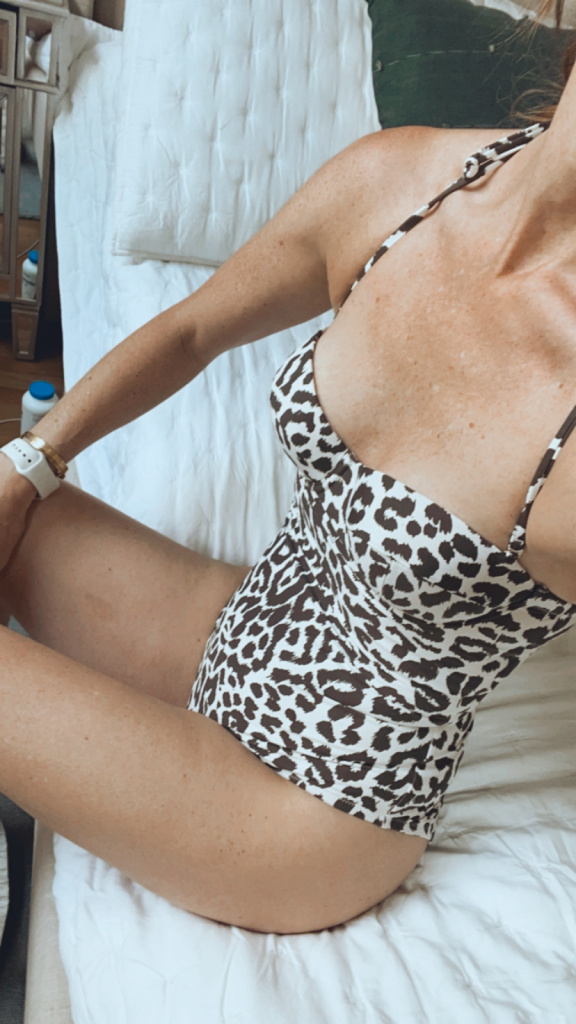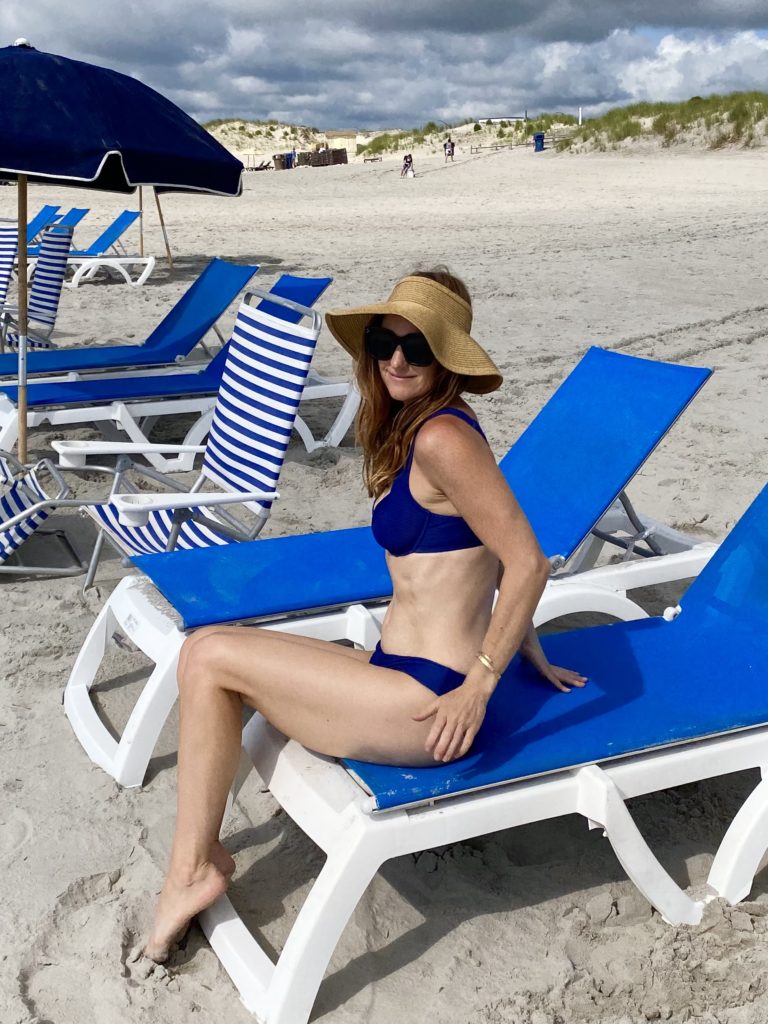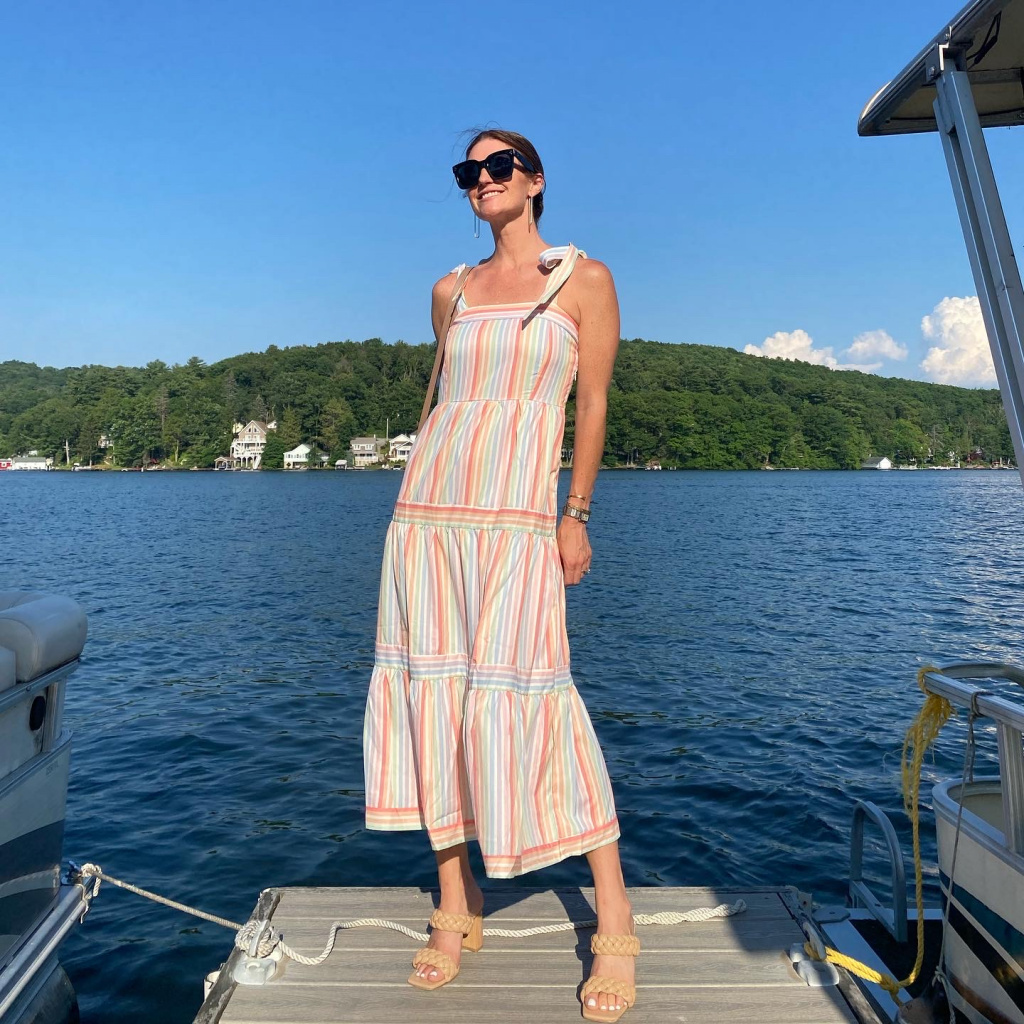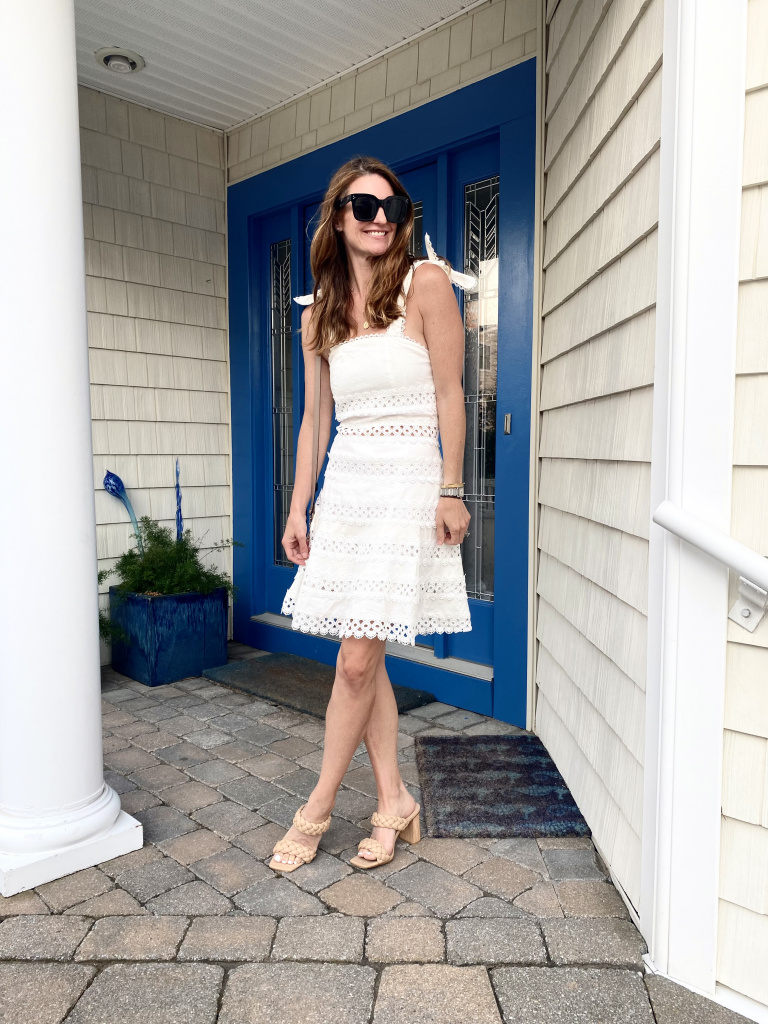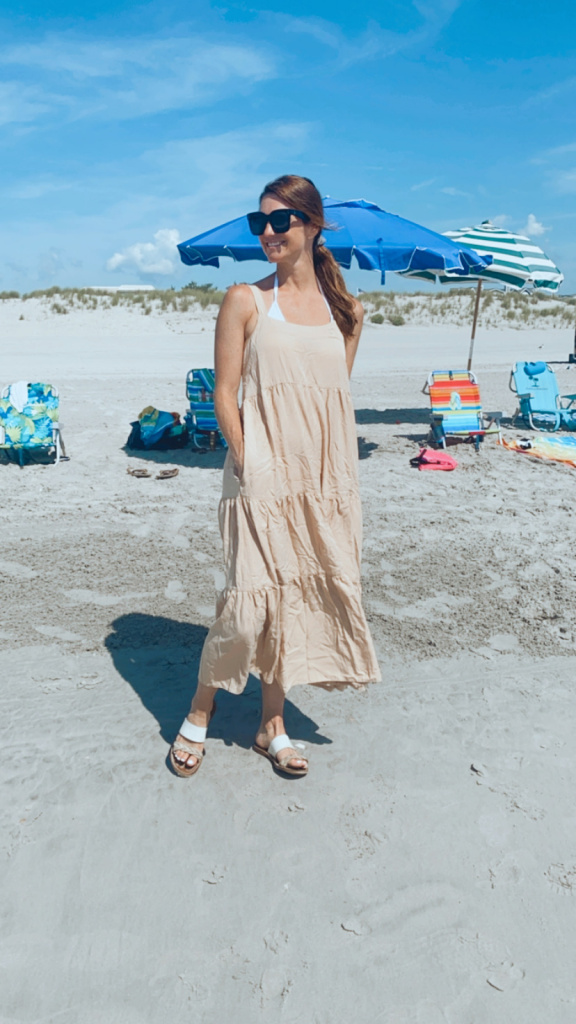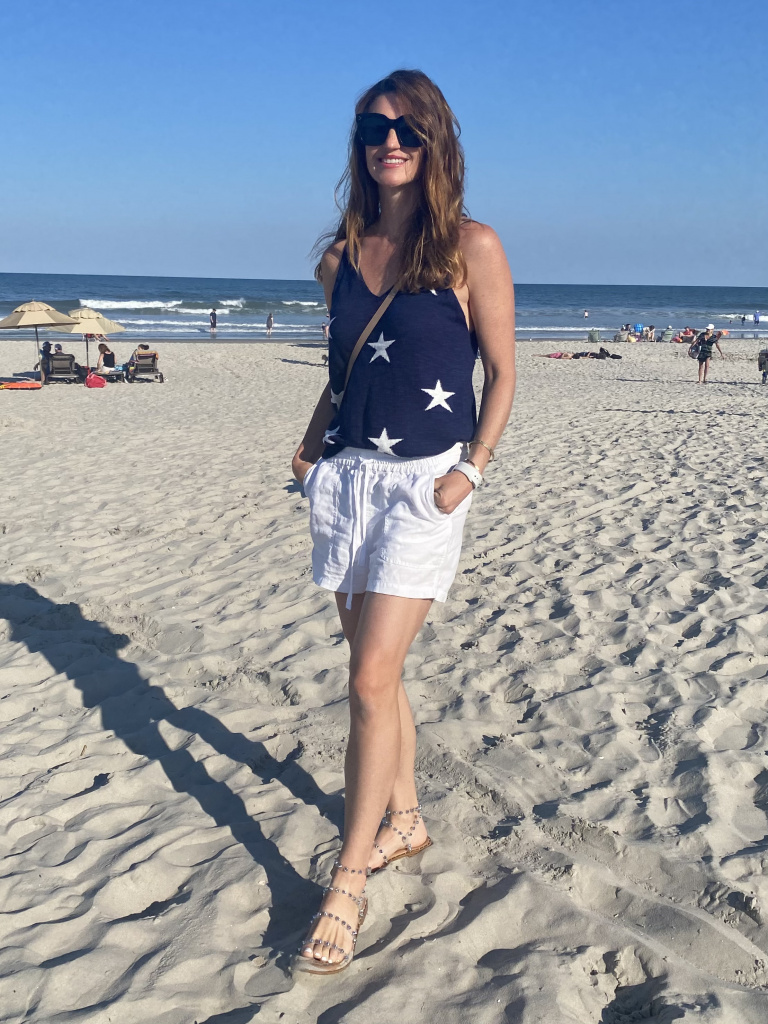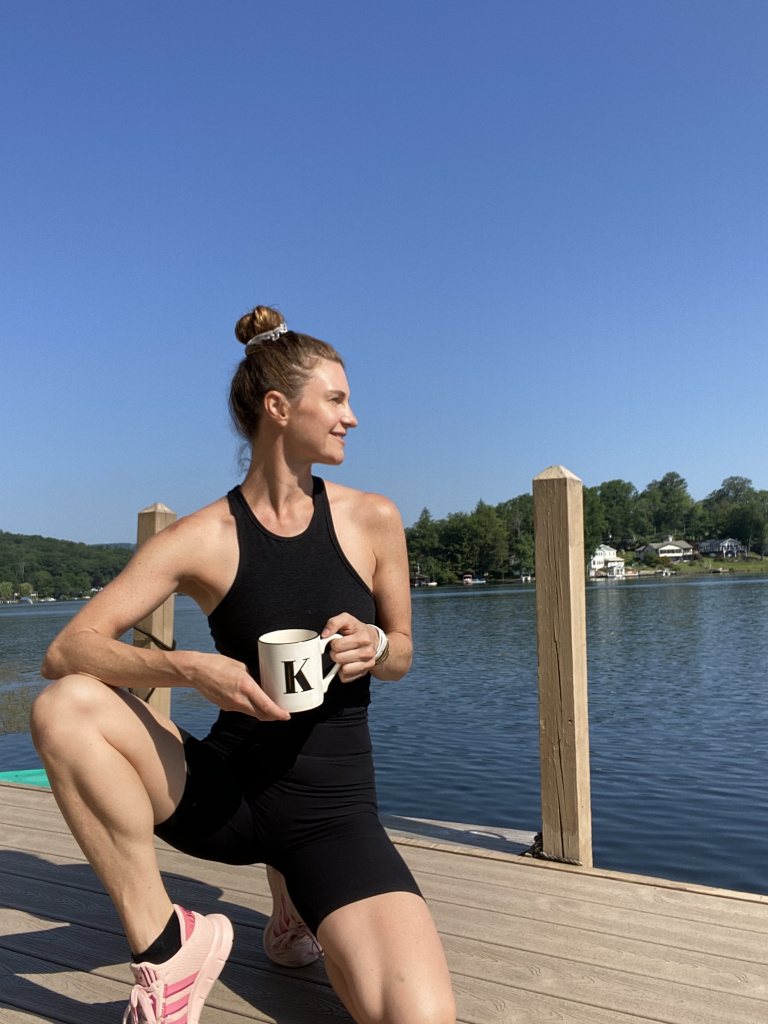 Outdoor Workout Styles
My Summer Packing List