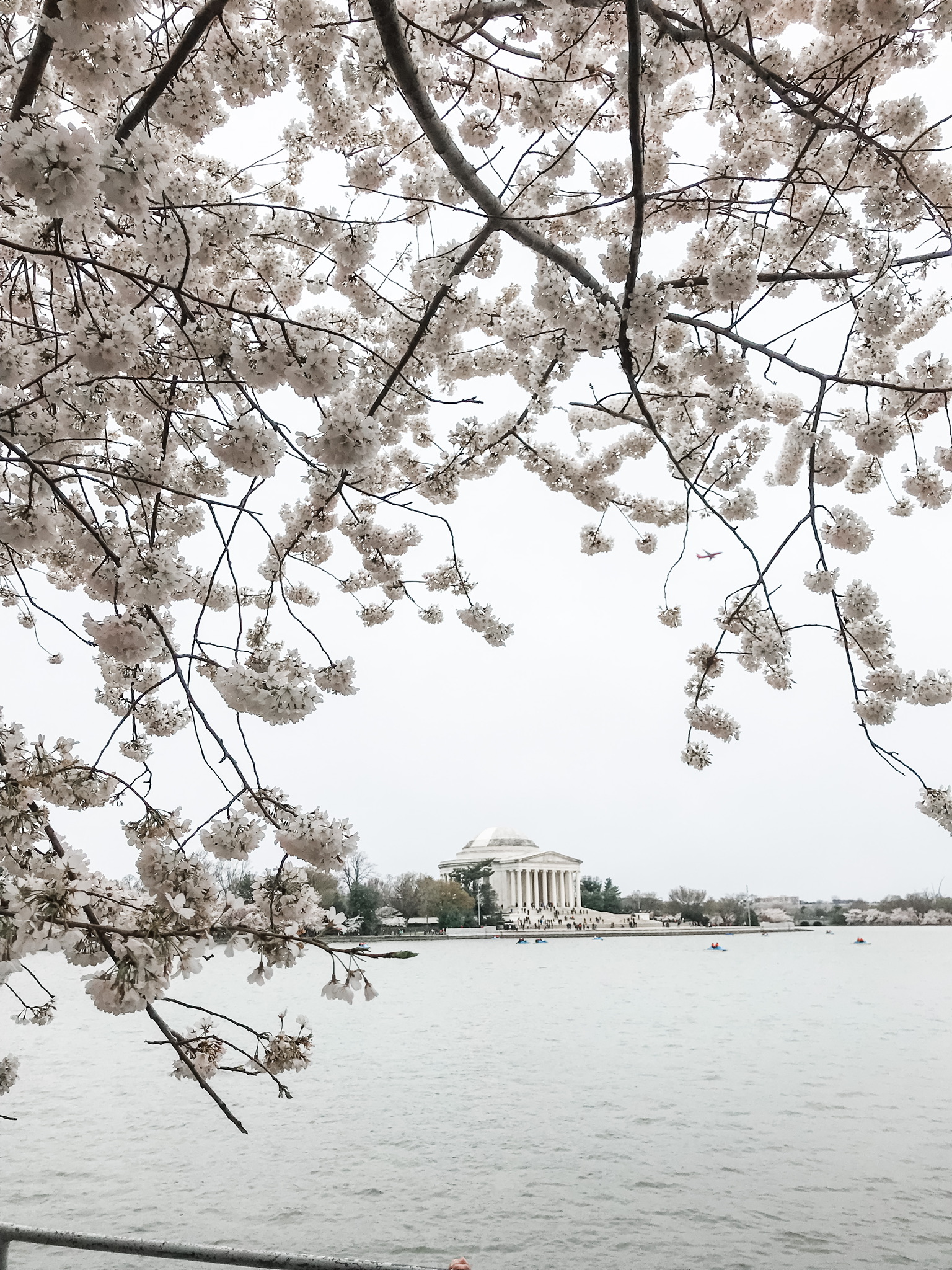 One of the best things about living in Washington, DC is experiencing spring here. The daffodils starts to push through the ground in late February, crocuses show their cheery petals next, so by the time it's actually the first day of spring, the neighborhood is in full bloom. And for the main event of the season, we have the cherry blossoms!
Everyone in DC is on high alert for all the blossom happenings. When the first buds start to show, when peak bloom occurs. Even worrying if a late cold day will impact the big show. You'll see restaurants decorated with pink flowers and different pink hues all around the local stops.
Here in Capitol Hill, we have a few trees that bloom before the popular Tidal Basin collective. After dreary winter months, there is nothing like walking around and seeing a gorgeous tree exploding with pink. When looking for a mood adjustment, this always does the trick.
If you plan on coming to our nation's Capitol to see the glory of the Cherry Blossom festival, the main question you may have is, "What do I wear?!"  Yes, lodging and logistics are important but, let's be honest, most likely you won't be filling up your camera roll with pictures of the lobby. You'll want to be perched under the perfect spot below the blooms! So I'm here to help!
How to Pack for the Cherry Blossom Festival
DC in the spring is a little tricky so the key is layers. When that sun comes out it can get hot!! So plan on the ability to shed an article of clothing or two to feel comfortable. Denim jackets, lightweight cardigans, and scarves are all great options.
I would highly recommend a pair of fun sneakers. You can cover lots of ground in one day either by foot or rent a scooter or bike. So have a pair of casual sneakers that can go the distance.
If you're going to be out and about all day, I bight recommend going chic casual. That said, if you're planning on just stopping by to get that perfect shot for your gallery wall, go with flowy dresses, maxi dresses, jumpsuits, and skirts.
One last tip!! Let's talk color palette. Now, I am the queen of neutrals. However, this is not where you want to break out your Spanx and black sweaters. I would leave the dark colors behind. Think pale blues and pinks, whites, nudes, light grays, pastels, florals and feminine hues. All these will compliment the soft setting of the cherry blossoms and make your pictures amazing.
To further help you with your packing list, click on the images below for your DC Cherry Blossom Festival outfit…
Tips for Taking Cherry Blossom Photos
Now that you're all packed to visit Washington DC, a few tips if you plan to get serious about getting the best photos.
Our family is planning on doing a family photo shoot this year so I am I'm super excited. We've done summer and winter photos with our friend and talented photographer so excited to capture a true DC living experience!
Some things to know before you go:
– Remember, check peak bloom dates. You don't want to show up with just buds or after the trees bloom.
– That said, these will be the busiest times. So if you're trying to get that shot without crowds of people, I would head there early.
– DC required permits for professional photography. Here is more info.
– Go to the Wharf where you can find restaurants, shops and great views. It's a short walk to the Tidal Basin where you can see the blossoms.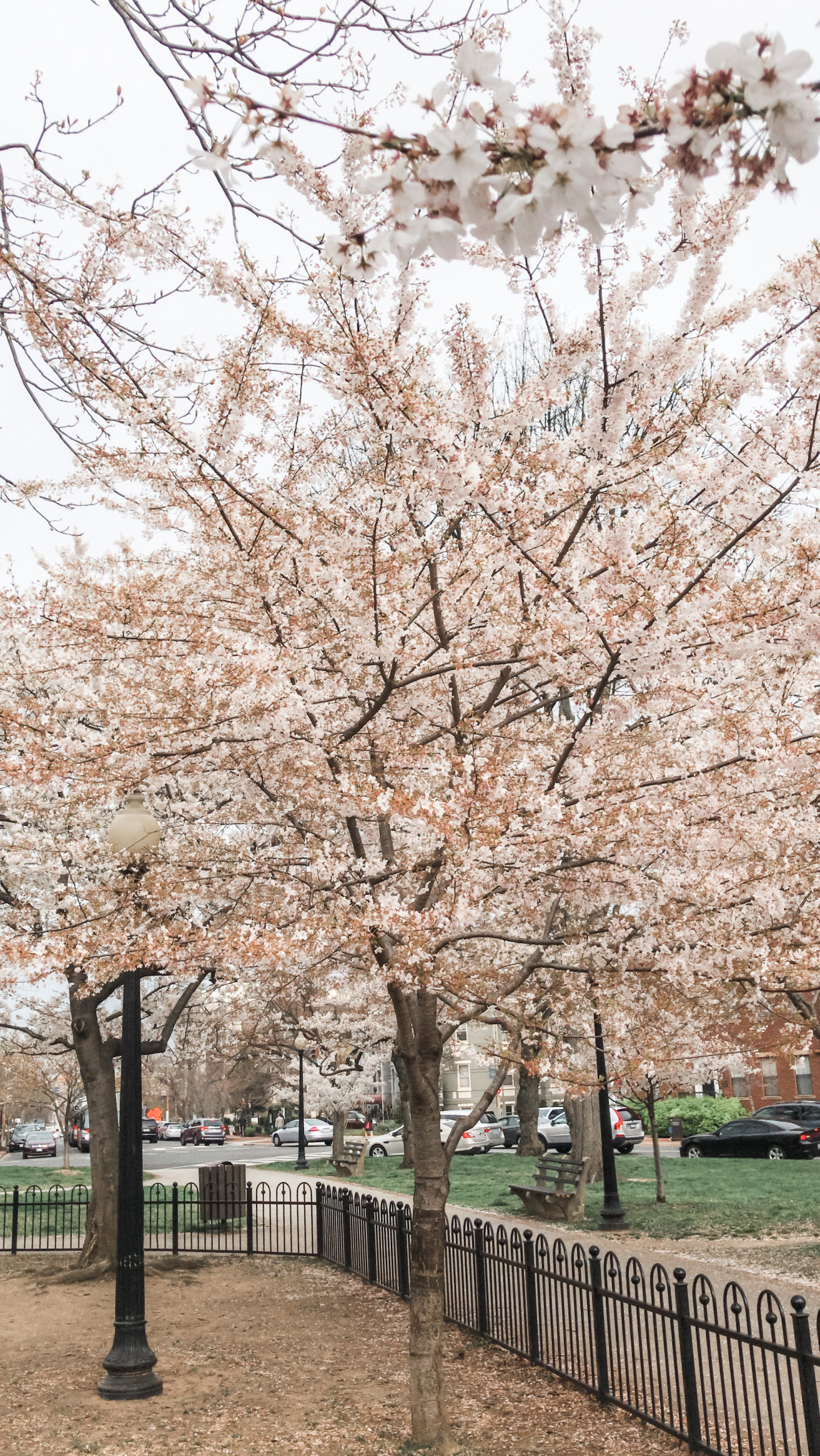 I hope this helps! And if you do make it DC for the Cherry Blossoms, tag me in your Instagram stories @finding_beauty_mom
xox,
Kellie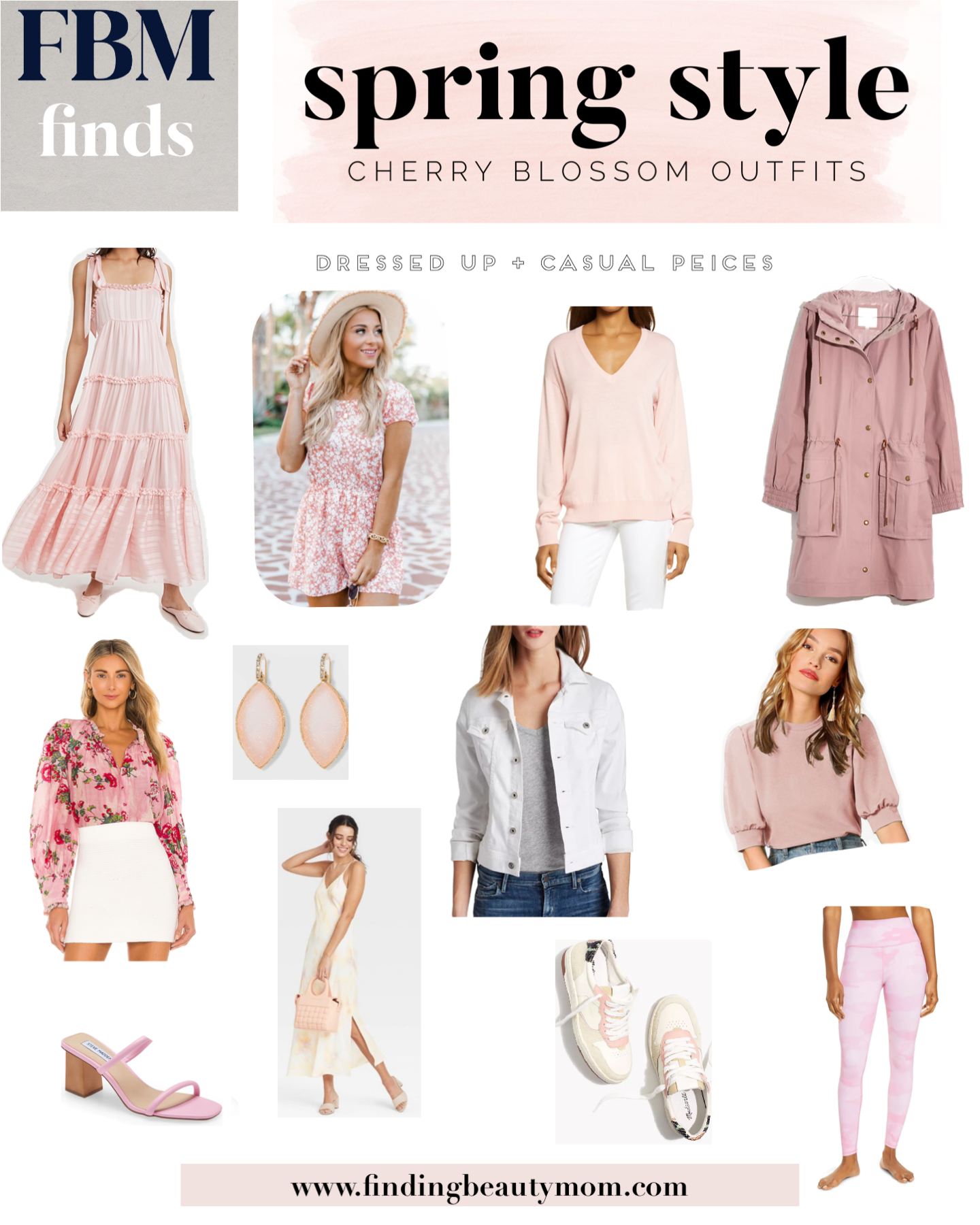 More cherry blossom pieces