My Favorite Fall Wedding Guest Dresses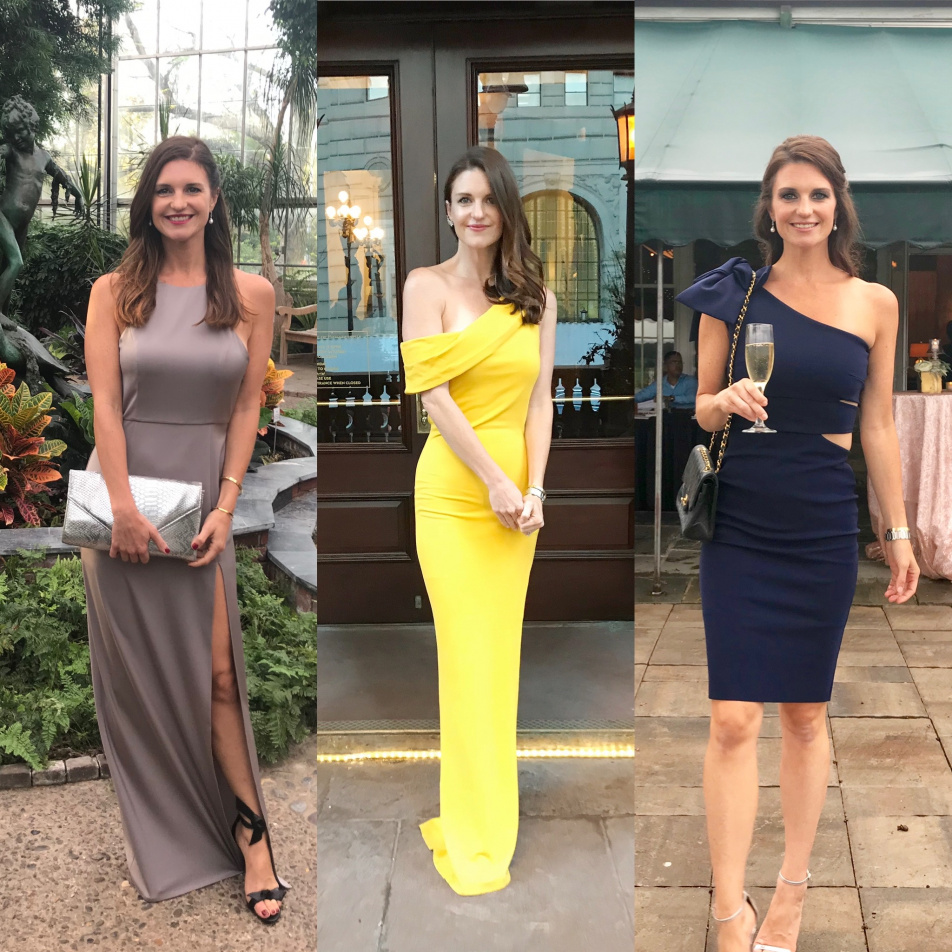 Fall is the best time to get married. Says the girl who tied the knot on September 25. But seriously, weddings during this season just seem to become more popular with the cooling temps and gorgeous autumnal colors. Plus, there are so many great looks to wear. So if you're currently searching for some fall wedding guest dresses look no further!!
Fall Wedding Guest Dress Favorites
My Fall Wedding Guest Looks
This is one of the first years that we're not attending a fall wedding. But when I do, finding the perfect dress is a mission of mind. I always try to gather as much information about the event as possible. A few things that help me determine my selection:
Where is the wedding being held? I love going to a new destination or venue for someone's nuptials. Everything from a beach, lavender farm, country club, historic hotel, or botanical garden.  It all sets the tone for the outfit. I like to match the feel and the vibe for the setting.
Casual, Cocktail, or Black Tie? Knowing the expectations of the bride and groom also factors into your wedding guest dress. Also, you want to feel good about your choice – not overdressed or underdressed.
Bridal Color Palette. You can either ask this directly or even determine from the invitation colors. You don't want to show up wearing a dress that looks like one of the bridesmaids.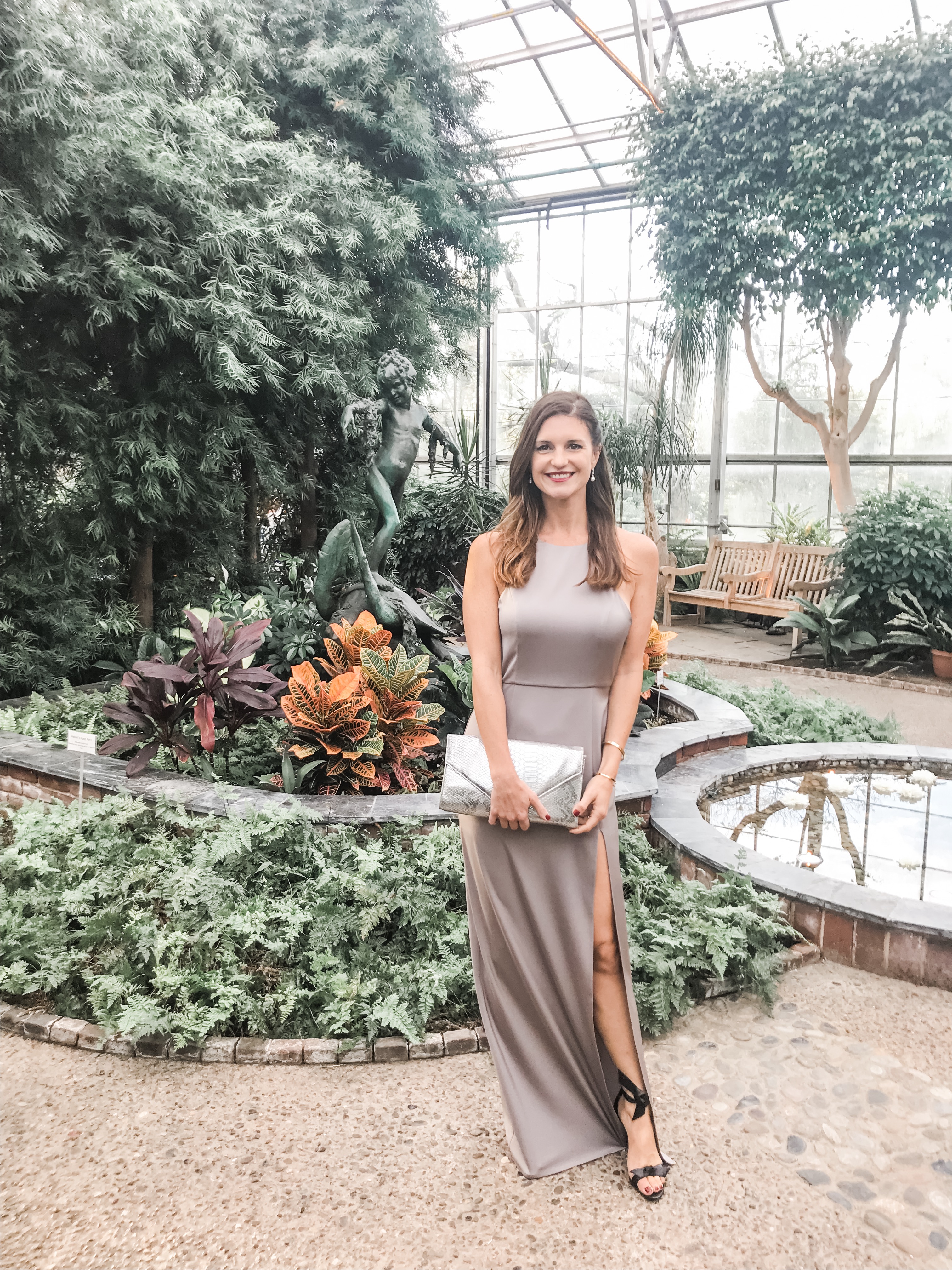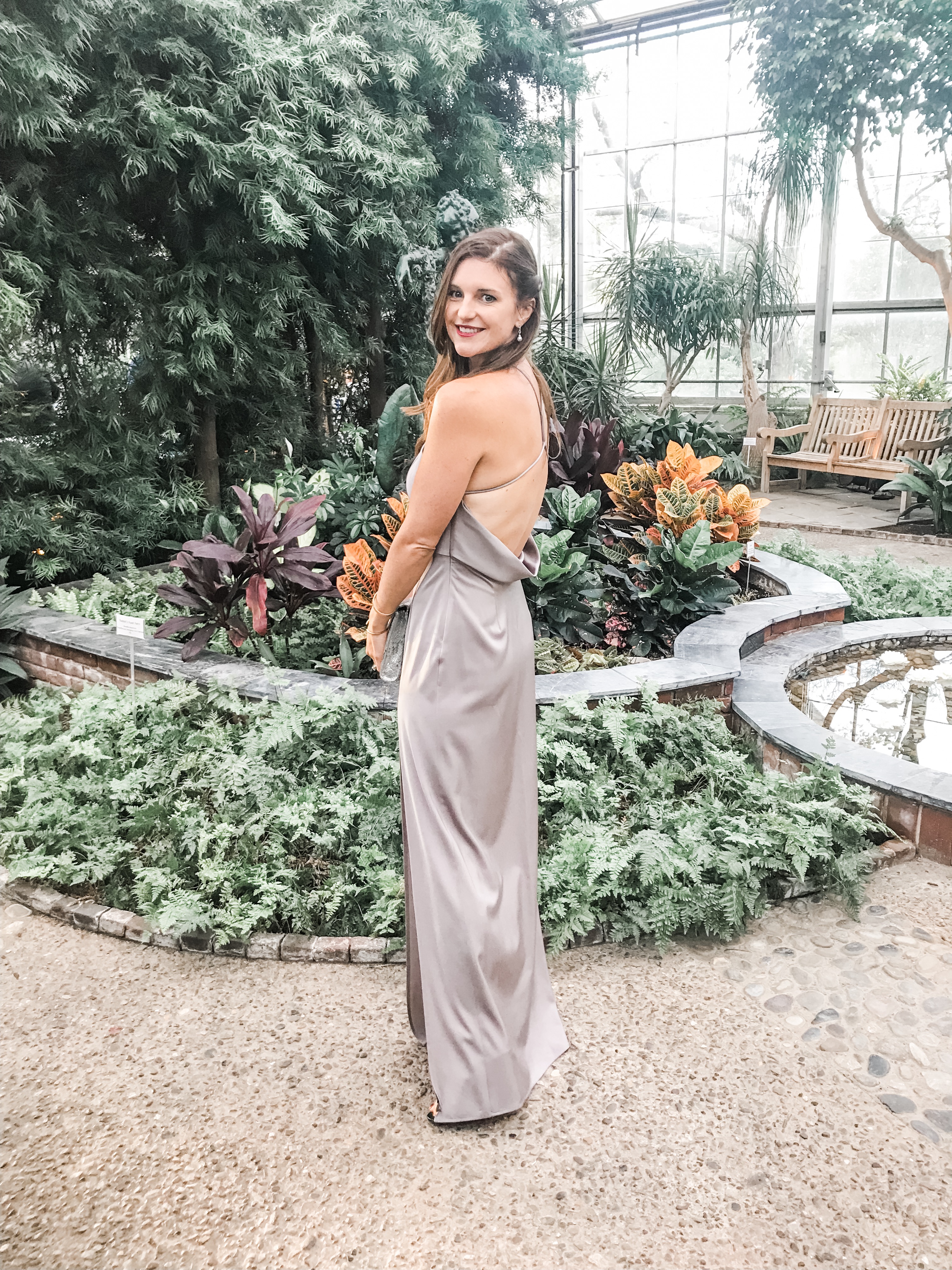 I wore this backless silky gown to a friend's wedding at the Horticultural Center in Philadelphia last year. I loved adding a campy lip to the look! For more details, check out the original post.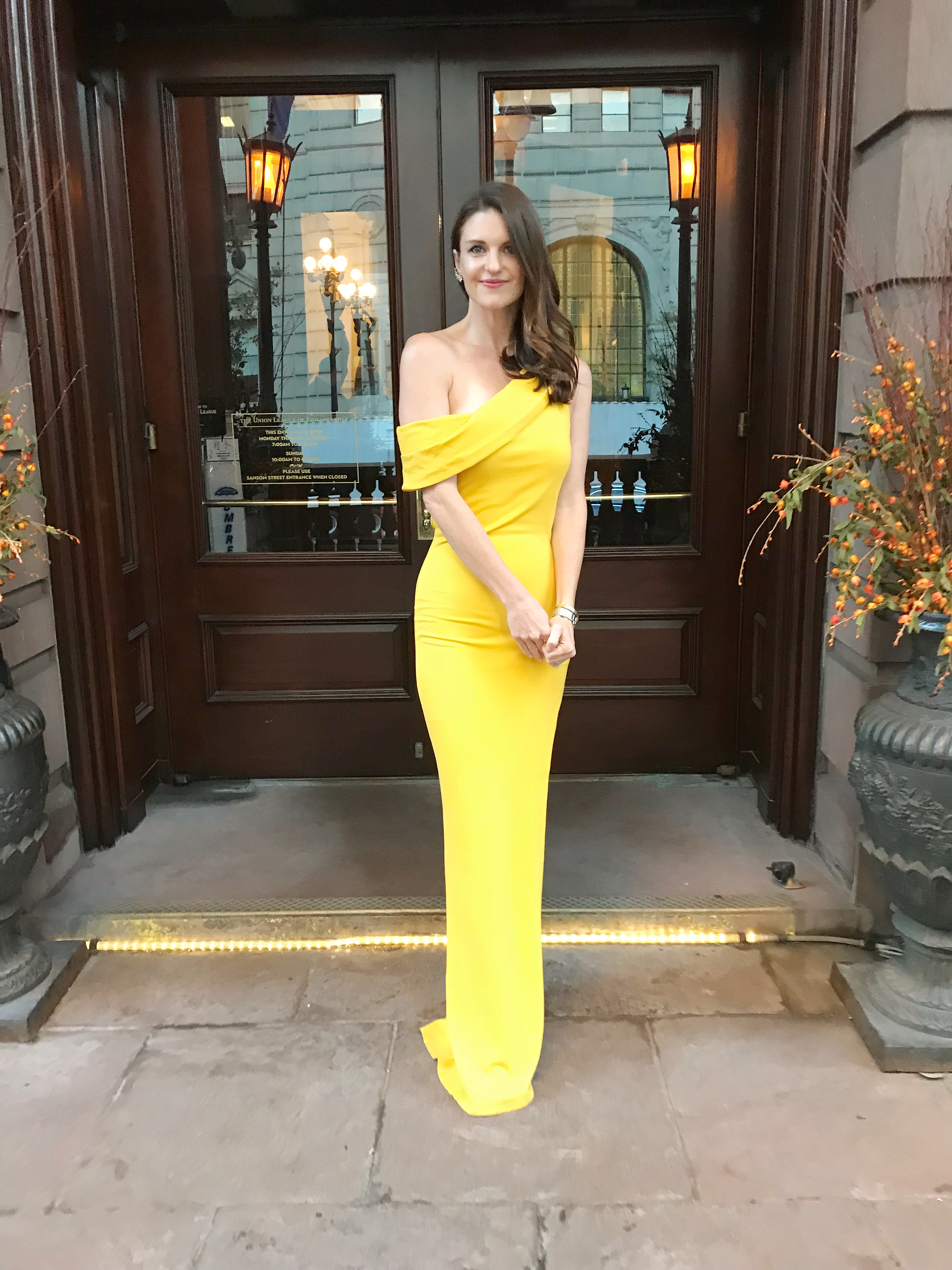 I can't believe it's been almost two years since this look. This was also in Philadelphia at the Union Leauge. Wearing a yellow dress is definitely a stand out option! For more details, check out this post.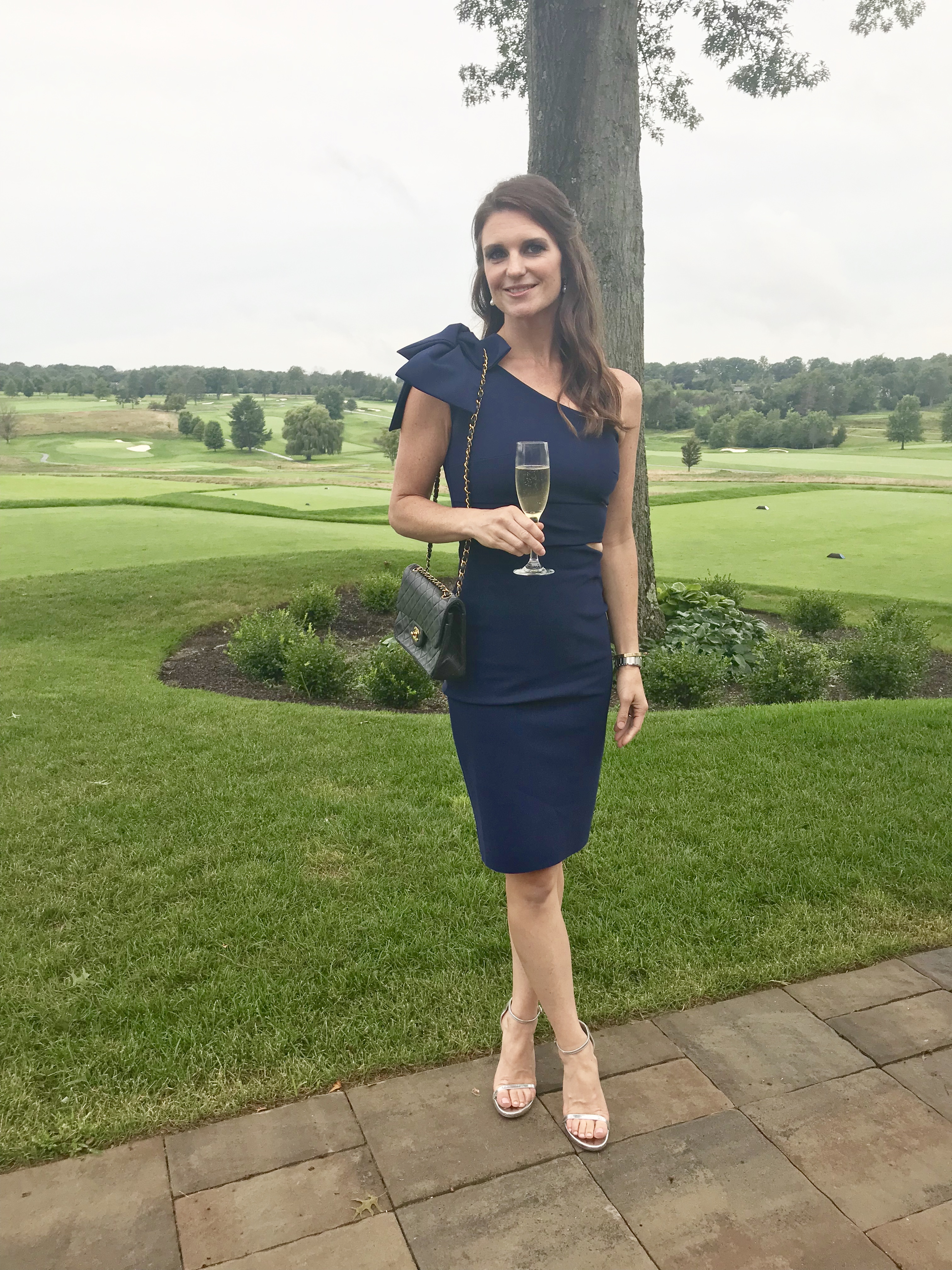 This navy cocktail dress was for my sister in laws wedding at the Scranton Country Club. It felt so timeless and classic even with cutouts. You can check out the original post with more details and even my smokey eye look here.
Fall Wedding Guest Dresses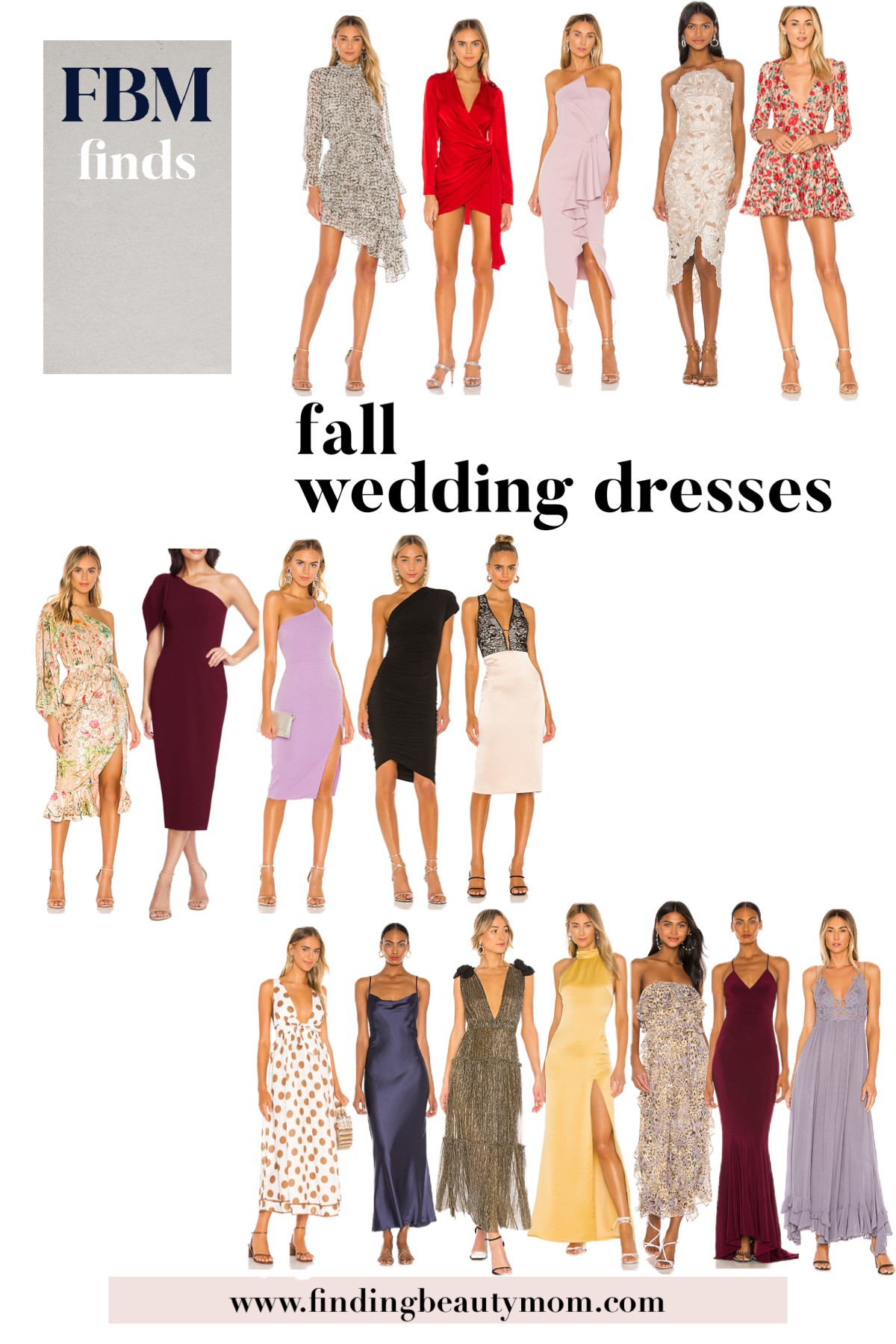 I rounded up a few great dresses that are still available online and fully stocked. There are so many pretty picks that I wish we had weddings lined up this year!
I hope this post has inspired you to find your perfect fall wedding guest dress. I have a few more wedding related posts that can also help! Check out these posts….
Cheers to being the best dressed guest!!! Have a marvelous time at your next big event!! And if you find something here that you like and wear it, please tag me on my Instagram!!
xo,
Kellie
Shop Fall Wedding Guest Dress